Christmas in Japan
How is celebrate Christmas in Japan?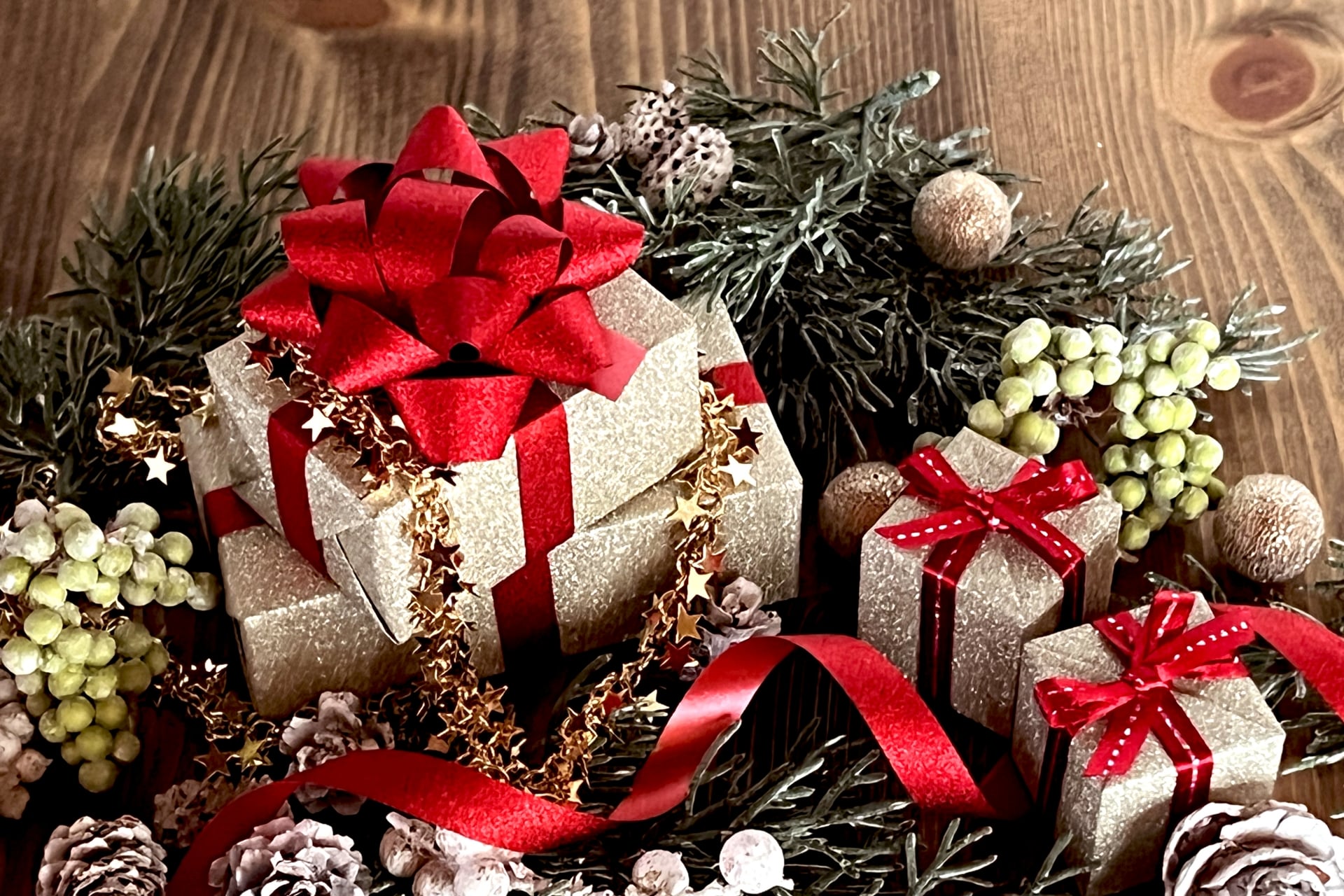 One of the things people usually ask me when these dates are approaching is "Is Christmas celebrated in Japan despite being a Christian holiday?". And if it's celebrated, "is it the same as in Europe and USA?" The short answer to that is: yes, it's celebrated, but no, it isn't done the same as in the West. The first time I came to live in Japan and spent my first Christmas in this country, I was very surprised because it was nothing like what I was used to. But at the same time, I found it very interesting. That is why in today's article I would like to explain how Christmas is celebrated in Japan.
The main religions in Japan are Shinto and Buddhism, and most of their traditions are linked to these two religions. They are traditions that come from years ago and have centuries of history. But Japan has something that has always seemed very curious to me: an incredible ability to take things from other countries, modify them to their own style and end up doing something totally new. Celebrating Christmas is something relatively new in Japan, which came from the West, especially from the United States, like Halloween. So they have created their own traditions, adapting it to their culture. Let's learn how Christmas is celebrated in Japan!
*Please note that this article contains affiliate links.
-Christmas Illuminations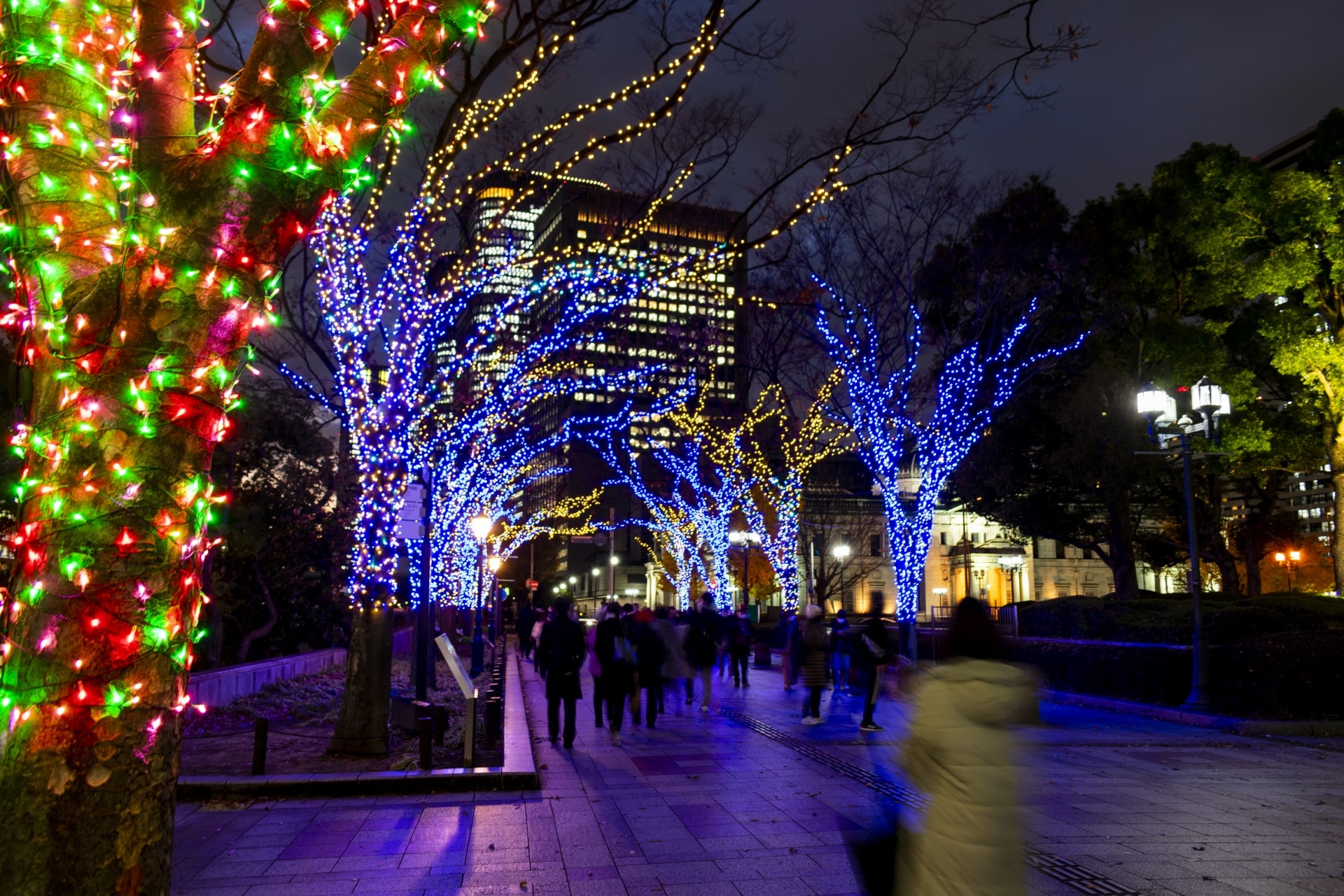 In Japan, the arrival of Christmas is announced by Christmas illuminations and decoration. There are many cities across the world that decorate its streets with beautiful lights for these dates, but in the case of Japan the thing goes much further, creating authentic visual shows with lights and sounds using even entire parks. Many shopping centers compete to see who has the best Christmas lights, and some of them, like Caretta Shiodome or Tokyo Midtown, are already a classic in Tokyo and people wait (impatiently?) every year to see the new creation of the year.
▶︎Best Winter Illuminations in Japan : Japan Illumination Map
▶︎Tokyo Winter Illumination Guide 2023-2024
▶︎Best Winter Illumination Spots in Osaka 2023-2024
▶︎Best Winter Illuminations in Western Japan 2023–2024
▶︎Best Winter Illuminations in Hokkaido 2023–2024
▶︎Must-See Winter Illuminations near Tokyo 2023-2024
-Christmas Events
Along with the winter illuminations, the most anticipated part of the Winter season is the Christmas events. Especially Tokyo Disney's Christmas event at its two parks, Tokyo Disneyland and DisneySea, is the most popular of the whole year for Disney fans and Tokyoites close by the Halloween event. The special event at the other major park, Universal Studios Japan, is also another crowd favorite.
Since they are highly popular, tickets sell out quickly for these dates.
▶︎Book now your tickets for Tokyo Disneyland and DisneySea
▶︎Book now your tickets for Universal Studios Japan!
If you want to know more details about Tokyo Disney and USJ Christmas Event, in these articles you have all the information:
▶︎Universal Studios Japan Christmas 2023-2024
And for more events in the Tokyo area:
▶︎Best Christmas Events in Tokyo 2023
-Christmas Markets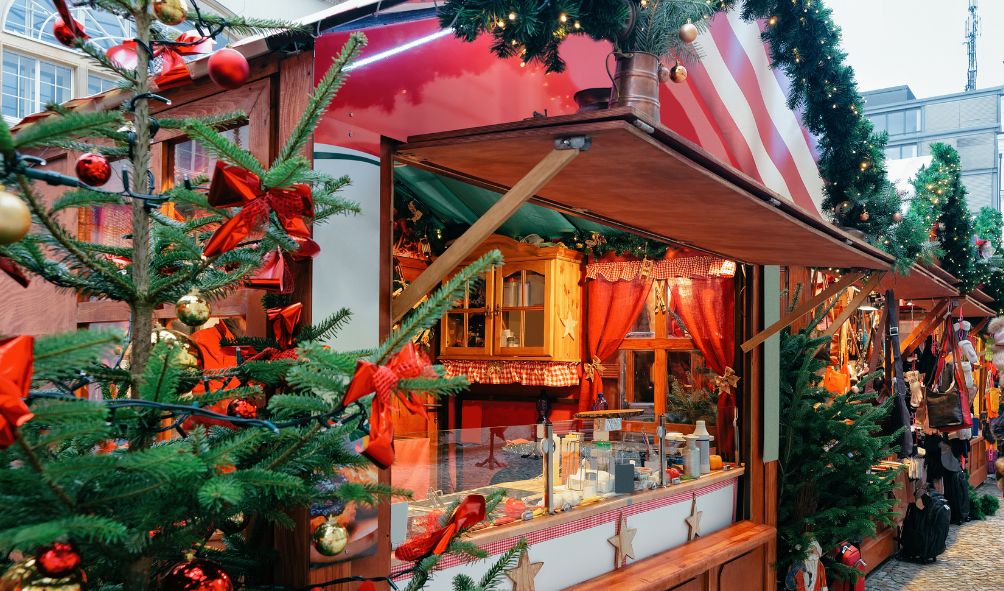 Although Christmas is not traditional in Japan, the characteristic and picturesque European Christmas markets arrived in the country years ago. Like many, the Japanese loved the aesthetics of these markets and they quickly became very popular.
But since most houses don't have Christmas decorations such as Christmas trees, lights, etc., these markets focus mainly on what the Japanese like most: food and drink.
▶︎Best Christmas Markets in Tokyo 2023
▶︎Best Christmas Markets in Osaka and Kobe 2023
▶︎Fukuoka Christmas Market 2023
-Romantic but working day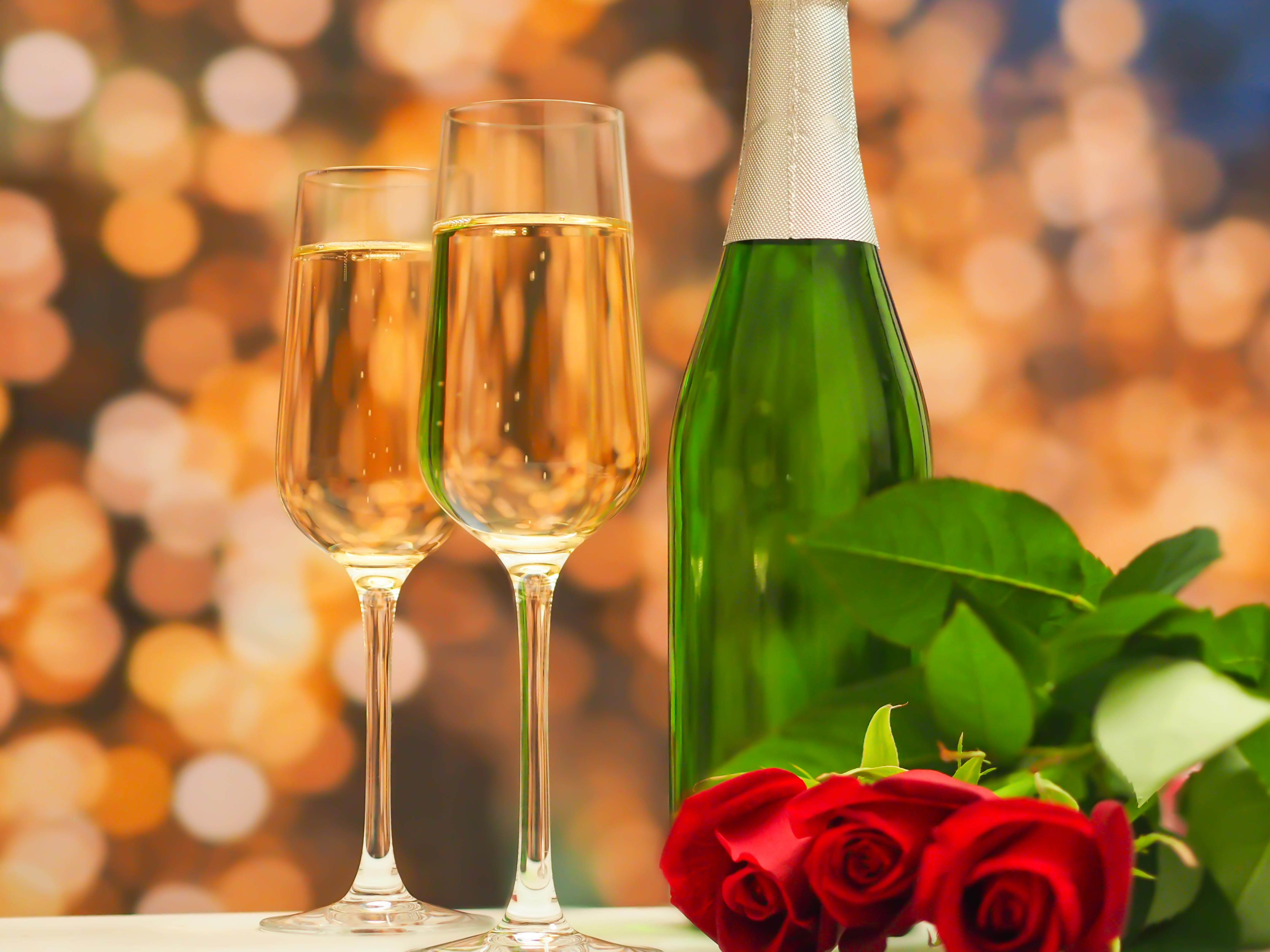 One of the biggest differences between Christmas in Japan and my country is about with WHOM you spend this day. For me, Christmas is about to be with family, but in Japan, it's a day for couples. In fact, I would say that it's the most romantic day of the year for them since Valentine's Day in Japan is only about giving chocolates (usually from women to men). On December 24th and 25th, it's almost impossible to make a reservation in the most fashionable and cool restaurants in the city unless you book weeks in advance. The restaurants offer special courses only for those two days and are filled with couples enjoying a romantic evening and exchanging presents. But the best and more romantic way to spent Christmas Eve for Japanese is going to Tokyo Disneyland or DisneySea on the 24th. It's the perfect date!
But even if couples go to dinner on the 25th together, they do it after leaving work. Since Japan isn't a catholic country, December 25 isn't a holiday and everyone has to work (if it's a weekday) as any other day.
-Kentucky Fried Chicken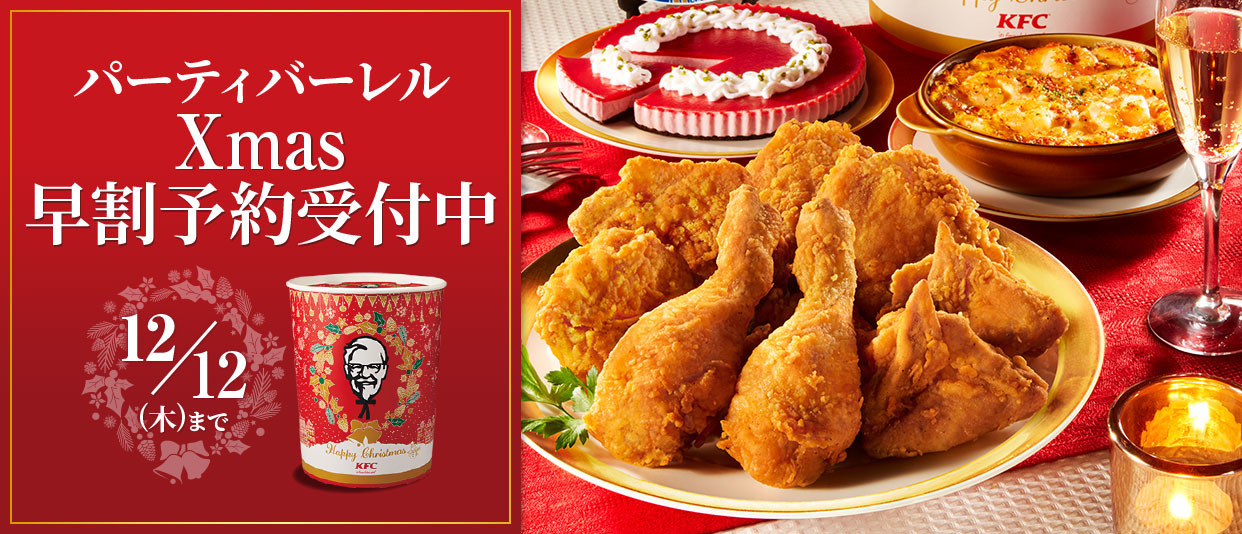 Yes, as you hear it. For those who already have family, instead of going to a romantic restaurant, they go to KFC. As I have explained, Christmas came to Japan under the influence of the United States, and as you know, it is typical in the US to eat a roast turkey with the family. It is said that since it is difficult to find roast turkey in Japan, people began going to KFC because it was the closest thing. The company soon saw the opportunity and took the chance to do marketing with it. The campaign went so well that today you'll see huge queues of people waiting to buy in the KFC on December 24 and 25.
-And for dessert … Christmas cake!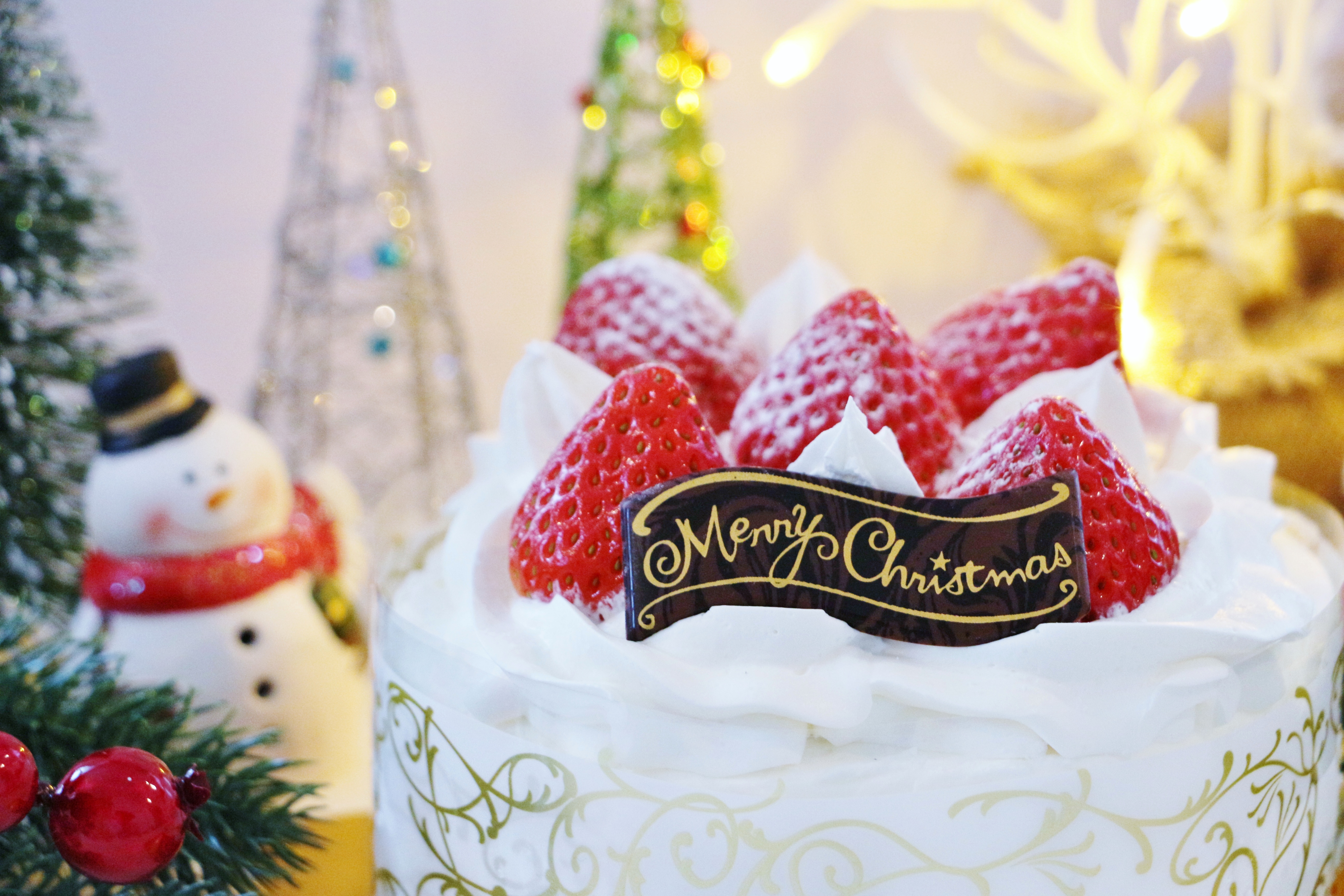 And another Christmas tradition is the kurisumasu cake or Christmas cake. And although Japan has a huge amount of delicious sweets and cakes, by this date the clear winner is the cream cake and strawberries. You have to book it in time or go very early to get one!
---
If you are traveling to Japan in Winter, here you have the best things to do ▶︎Winter in Japan: 10 Best Things to Do
▽For more Best Things to Do in Winter in some of the main cities▽
▶︎Tokyo in December : Best Things to Do
▶︎Best Things to Do in Osaka in Winter
▶︎Best Things to Do in Kyoto in Winter
If you are traveling to Osaka, in addition to the Christmas events, don't miss the best tourist attractions available all year round with our Best Things to Do in Osaka.
---
What do you think about Christmas in Japan? 😃How do you celebrate it in your country? Any peculiar tradition? If you are traveling to Japan in Winter, check these articles too!
▽ Related Articles ▽
▼Editor's Picks▼
---