6 Best Restaurants in Odaiba Area
Check out best Odaiba restaurants in Tokyo!!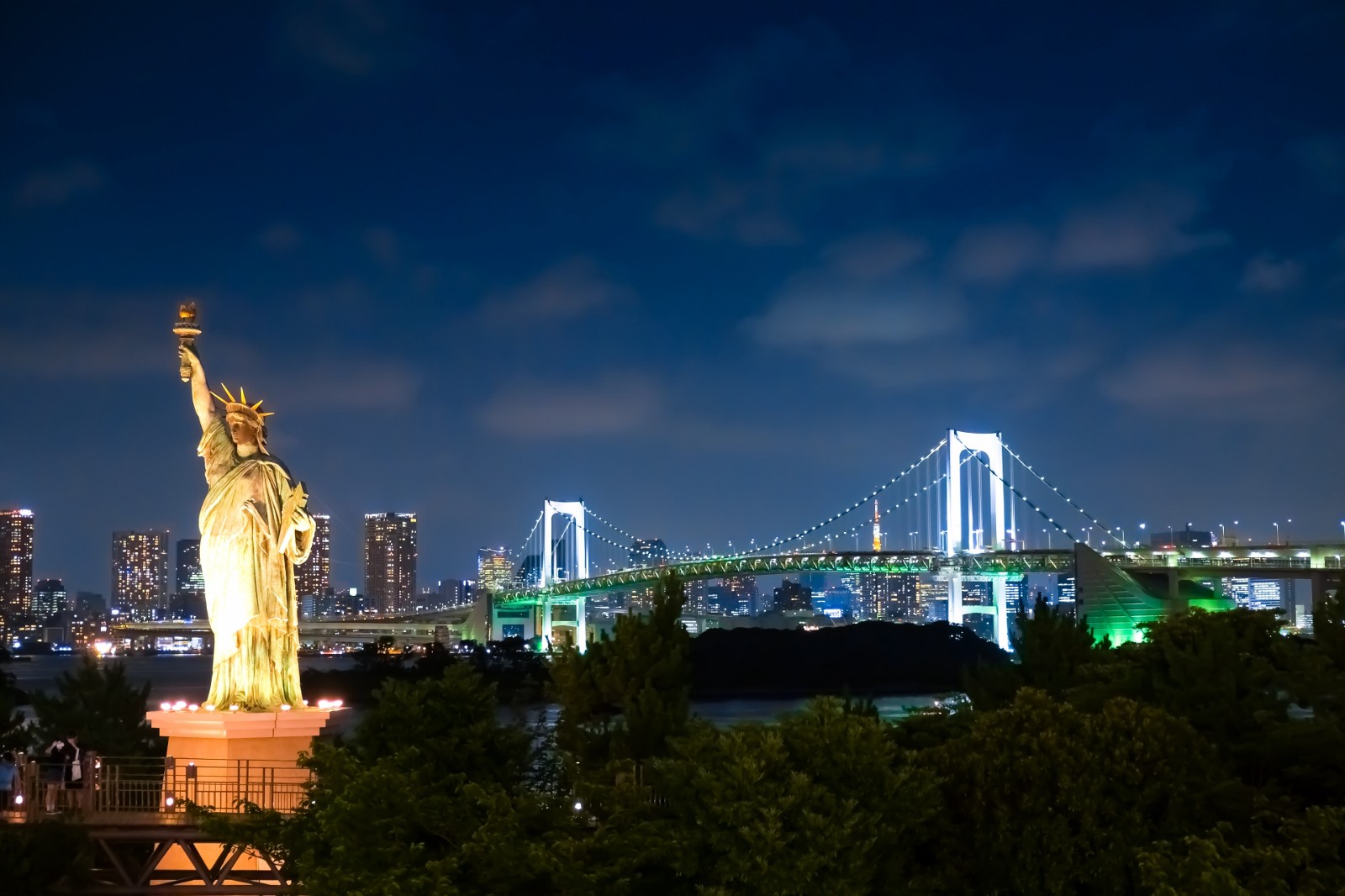 Odaiba is an artificial island on Tokyo Bay and a popular tourist destination for shopping, dining and entertainment, and also one of the best places to enjoy cityscape in Japan with the spectacular view of the city of Tokyo with the Tokyo Bay and Rainbow Bridge. At many restaurants in Odaiba, you can enjoy delicious meals with this great view. Check out the best restaurants in Odaiba area chosen by locals and tourists!
1. Icho (銀杏)
Enjoy the finest quality Wagyu beef with Teppanyaki style with the spectacular view from the top floor of the Hotel Grand Nikko Tokyo Daiba.
2. Hibiki (響)
Authentic but creative Japanese cuisine with a view. The seating space is also available at the specious open air terrace.
3. Gonpachi Odaiba (権八 お台場)
The famous cool and stylish Japanese Izakaya, Gonpachi's Obaiba branch. Enjoy an authentic Japanese cuisine with the stunning view of Tokyo Bay.
4. KUA 'AINA (クアアイナ)
KUA 'AINA serves finger lickin Hawaiian style burgers with the view of the Statue of Liberty and Tokyo Bay
5. Eggs'n Things Odaiba (エッグスンシングス)
The super popular hefty Hawaiian style brunch and pancakes, Eggs'n Things is infamous for the long waiting line but it's totally worth it!
6. Khazana (カザーナ)
The delicious Indian curry can be enjoyed at the spacious dining and open-air terrace with the spectacular view. It's also a great option for Halal and vegetarian.
Check more articles about Odaiba!!
▽ Related Articles ▽
▼ Editor's Picks ▼
---