Best Things to Do during Golden Week in Tokyo 2020
10 Things You can't Miss over Golden Week 2020!!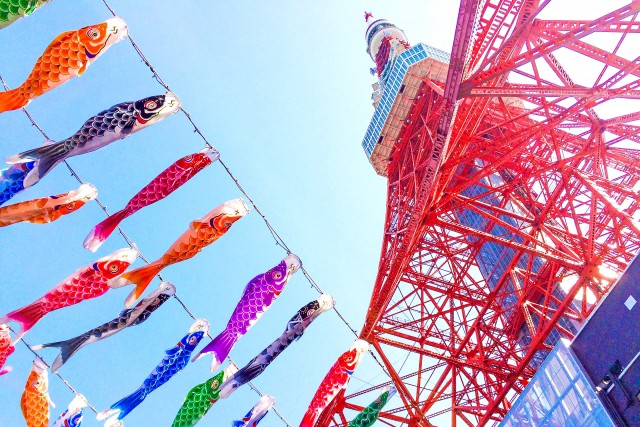 Golden Week is a long weekend set in the end of April to the beginning of May. It's the third longest holiday in Japan after Obon (summer) and New Years holidays.
Golden Week is usually around 5–7 days, but according to the abdication of the Emperor and the subsequent succession, the Golden Week in 2020 will be consecutive 5-day holiday from 2 to 6 May.
Golden Week is one of the busiest period of the year and there are many fun events held across Japan!! In this article, I'm sharing the best things to do and the special events you shouldn't miss in Tokyo during Golden Week 2020!!
Note: Numbers of places/events in Japan in May 2020 are closed or cancelled due to coronavirus (Covid-19)
1. Tokyo Tower 333 Carp Streamers <<Cancelled>>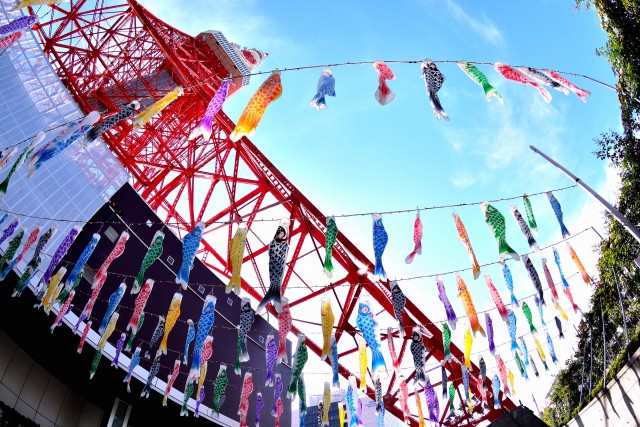 333 colourful carp streamers (Koinobori) are displayed at Tokyo Tower, celebrating Children's Day (5th May). The photo-worthy carp streamers are lightened up by LED lights at night. You can enjoy this view till 6th May!
Map: http://bit.ly/2VoRb7A
Date: 27 March to 6 May 2020
Light-up: 17:00~23:00
2. Yoyogi Park
-Cambodia Festival <<postponed>>
Numbers of fun events are held at Yoyogi Park during Golden Week! Cambodia Festival (3 & 4 May) is the biggest Cambodian themed event in Japan, and there will be lots of food and a fun performance!
-Tokyo Flea Market
The 10th Tokyo Flea Market will be held for 3 days from 3 to 5 May offering lots of regional and craft products.
More info about Yoyogi Park:
3. Kameido Tenjin Shrine Wisteria Festival <<Cancelled>>
Enjoy the beautiful wisteria flowers at the historical shrine and the glorious Tokyo Skytree on the background!
More info:
4. Bunkyo Azalea Festival at Nezu Shrine <<Cancelled>>
The traditional flower event, Bunkyo Azalea Festival is held at Nezu Shirne, Bunkyo-ward, Tokyo annually. Charming Azalea flowers can be enjoyed with the historical shrine site only till 6th May!
More info:
5. Niku Fes 2020 <<Cancelled>>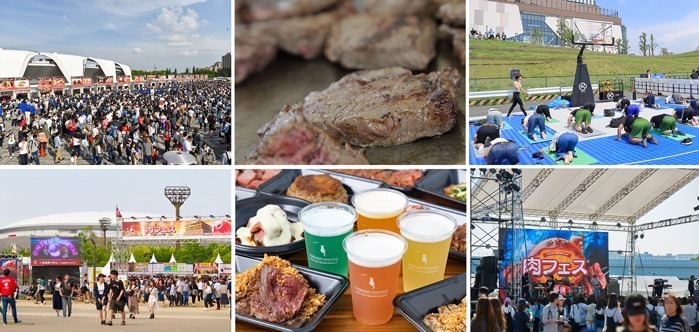 One of the largest food festivals in Tokyo, the Meat Festival (Niku Fes) 2020 will be held during the Golden Week period at Komazawa Olympic Park in Tokyo. The "borderless" food event features various meat dishes from different countries and genres. From premium Wagyu beef to plant-based meat substitutes, you can enjoy a variety of unique and delicious meat dishes at the venue.
Map: http://bit.ly/37ffFlF
Access: 10 mins walk from Komazawa Daigaku Station
Date: 1 to 6 May 2020
Hours: 10:00~21:00 (till 20:00 on the last day)
6. Disney's Easter <<Closed>>
Tokyo DisneySea are hosting a special Easter event (Disney's Easter) from late March to mid June. The event features Easter themed parades, decorations, food menu and merchandise.
Book online tickets to Tokyo Disney Resort!
-Tokyo Disneyland Tickets 1-Day 2-Day or Multi-Day Pass
-Tokyo DisneySea Tickets 1-Day 2-Day or Multi-Day Pass
More info about events at Tokyo Disneyland and DisneySea 2020:
7. Flower Events near Tokyo
-Ashikaga Flower Park <<Closed>>
After Cherry Blossoms, it's all about Wisteria 😉 Don't miss the biggest Wisteria garden near Tokyo!
More info:
-Fuji Shibazakura Festival <<Closed>>
Enjoy the pink field with Mt.Fuji! Fuji Shibazakura (Pink Moss) is welcoming full blooming time over Golden Week!
More info:
-Nemophila Harmony <<Closed>>
The famous flower park in Ibaraki prefecture, Hitachi Seaside Park (ひたち海浜公園)'s Nemophila flowers (baby blue eyes) are fully blooming during golden week!
More info:
[Stay at Home]
In this Golden Week holidays, many people have to enjoy the days inside, so what to do in 2020? Here are recommended things you can do at home!
Thanks for reading! Which 2020 Golden Week events do you want to visit most?? If you are travelling in Japan in May for the future, here are some more articles for you to check out 🙂
▽Related Articles▽
▼Editor's Picks▼
---