Best Things to Do during Golden Week in Tokyo 2019
10 Things You can't Miss over Golden Week 2019!!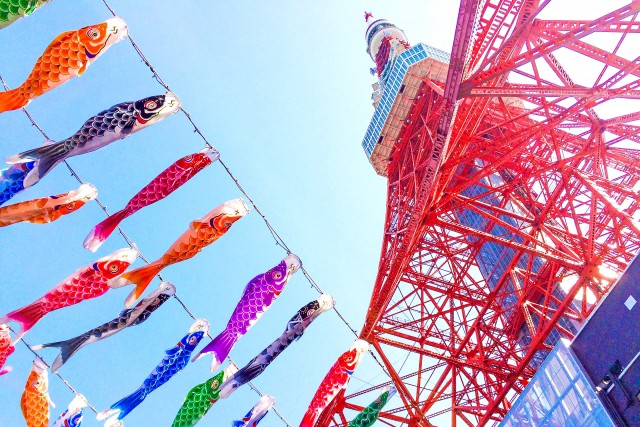 Golden Week is a long weekend set in the end of April to the beginning of May. It's the third longest holiday in Japan after Obon (summer) and New Years holidays.
Golden Week is usually around 5–7 days, but according to the abdication of the Emperor and the subsequent succession, the Golden Week in 2019 will be consecutive 10-day holiday from 27 April to 6 May.
Golden Week is one of the busiest period of the year and there are many fun events held across Japan!! In this article, I'm sharing the best things to do and the special events you shouldn't miss in Tokyo during Golden Week 2019!!
1. Tokyo Tower 333 Carp Streamers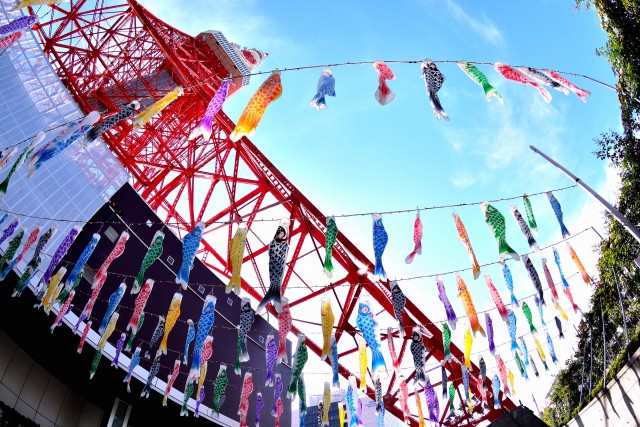 333 colourful carp streamers (Koinobori) are displayed at Tokyo Tower, celebrating Children's Day (5th May). The photo-worthy carp streamers are lightened up by LED lights at night. You can enjoy this view till 6th May!
Map: http://bit.ly/2VoRb7A
Date: 29 March to 6 May 2019
Light-up: 17:00~23:00
2. Yoyogi Park
-Tokyo Rainbow Pride
Celebrating LGBT pride!! Tokyo Rainbow Pride 2019 is held at Yoyogi Park on 28 & 29 April and the parade is scheduled on 28 April
-Cambodia Festival
Numbers of fun events are held at Yoyogi Park during Golden Week! Cambodia Festival (3 & 4 May) is the biggest Cambodian themed event in Japan, and there will be lots of food and a fun performance!
More info about Yoyogi Park:
3. Matcha Fair at ANA InterContinental Hotel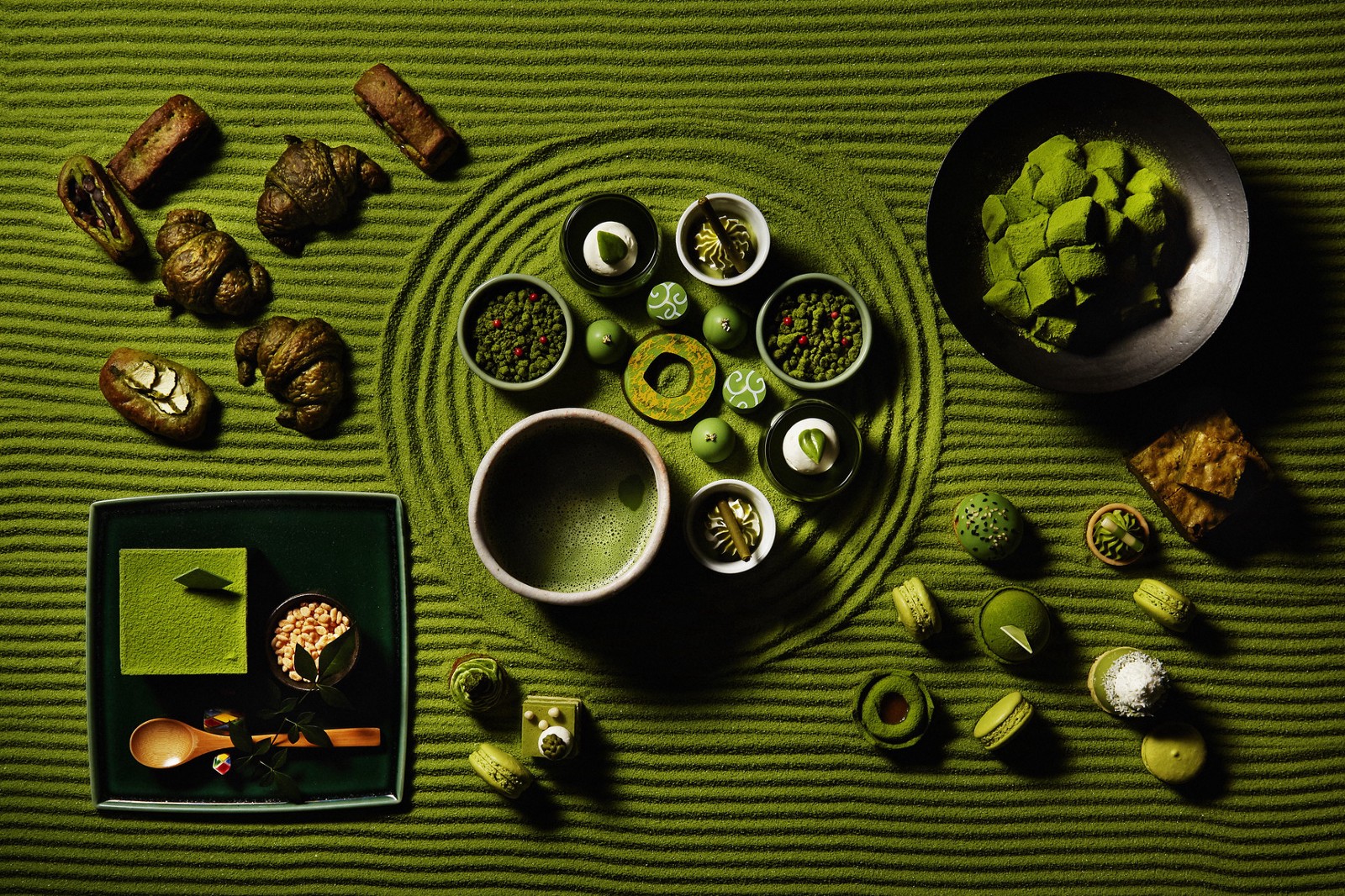 ANA InterContinental Tokyo is hosting a seasonal Matcha fair "The Matcha Collection" starting from 27 April till July. The event features several venues at the hotel offering creative and delightful Matcha dishes including a popular Matcha dessert buffet at The Champagne Bar and the photo-worthy Matcha burger at The Steakhouse.
Map: http://bit.ly/2FzgMkl
Access: short walk from Tameike Sanno Station (Ginza Line)
Date: 27 April to 19 July 2019
Booking for Matcha Dessert Buffet: http://bit.ly/2TSof2U
More info:
4. MOOMIN: THE ART AND THE STORY at Mori Arts Center Gallery
One of the most beloved characters, The Moomins' special exhibition is currently held in Tokyo, Mori Arts Center Gallery at Roppongi Hills Mori Tower from 9 April to 16 June.
Map: http://bit.ly/2IuYqVq
Date: 9 April to 16 June 2019
Hours: 10:00~20:00 (~17:00 on Tuesday)
Admission: 1,800 yen
5. Kameido Tenjin Shrine Wisteria Festival 2019
Enjoy the beautiful wisteria flowers at the historical shrine and the glorious Tokyo Skytree on the background!
More info:
6. Bunkyo Azalea Festival at Nezu Shrine
The traditional flower event, Bunkyo Azalea Festival is held at Nezu Shirne, Bunkyo-ward, Tokyo annually. Charming Azalea flowers can be enjoyed with the historical shrine site only till 6th May!
More info:
7. Toshio Suzuki and Ghibli Exhibition

The special exhibition of Studio Ghibli and the creator Toshio Suzuki will be held for a limited time in the historical shrine, Kanda Myojin Shrine's EDOCCO Culture Complex. On top of the exhibits, Ghibili themed special menu and the limited merchandise collection will be available at the cafe and the shop at the shrine.
Map: http://bit.ly/2GuWvxS
Date: 20 April to 12 May 2019
Hours: 10:00~18:00
Admission: 1,300 yen
8. Meat Festival 2019
One of the biggest food events in Japan, The Meat Festival is held at two venues in Japan: Tokyo and Osaka from 26 April to 6 May 2019! The event features a wide variety of delicious meat dishes and special events.
-Tokyo Venue
Map: http://bit.ly/2UPIwfe
Hours: 10:00〜21:00 (12:00~ on the opening day/~20:00 on the final day)
Date: 26 April to 6 May 2019
Admission: Free
-Osaka Venue
Map: http://bit.ly/2IvqKXL
Hours: 10:00〜21:00 (12:00~ on the opening day/~20:00 on the final day)
Date: 26 April to 6 May 2019
Admission: Free
9. Disney's Easter
Tokyo Disneyland and DisneySea are both hosting a special Easter event from late March to early May. The event features Easter themed parades, decorations, food menu and merchandise.
Book online tickets to Tokyo Disney Resort!
-Tokyo Disneyland Tickets 1-Day 2-Day or Multi-Day Pass
-Tokyo DisneySea Tickets 1-Day 2-Day or Multi-Day Pass
More info about events at Tokyo Disneyland and DisneySea 2019:
10. Flower Events near Tokyo
-Ashikaga Flower Park
After Cherry Blossoms, it's all about Wisteria 😉 Don't miss the biggest Wisteria garden near Tokyo!
More info:
-Fuji Shibazakura Festival
Enjoy the pink field with Mt.Fuji! Fuji Shibazakura (Pink Moss) is welcoming full blooming time over Golden Week!
More info:
-Nemophila Harmony
The famous flower park in Ibaraki prefecture, Hitachi Seaside Park (ひたち海浜公園)'s Nemophila flowers (baby blue eyes) are fully blooming during golden week!
More info:
Thanks for reading! Which 2019 Golden Week events do you want to visit most?? If you are travelling in Japan in May, here are some more articles for you to check out 🙂
▽Related Articles▽
▼Editor's Picks▼
---