Kameido Tenjin Shrine Wisteria Festival 2023
Wisteria Festival at Kameido Tenjin Shrine, Tokyo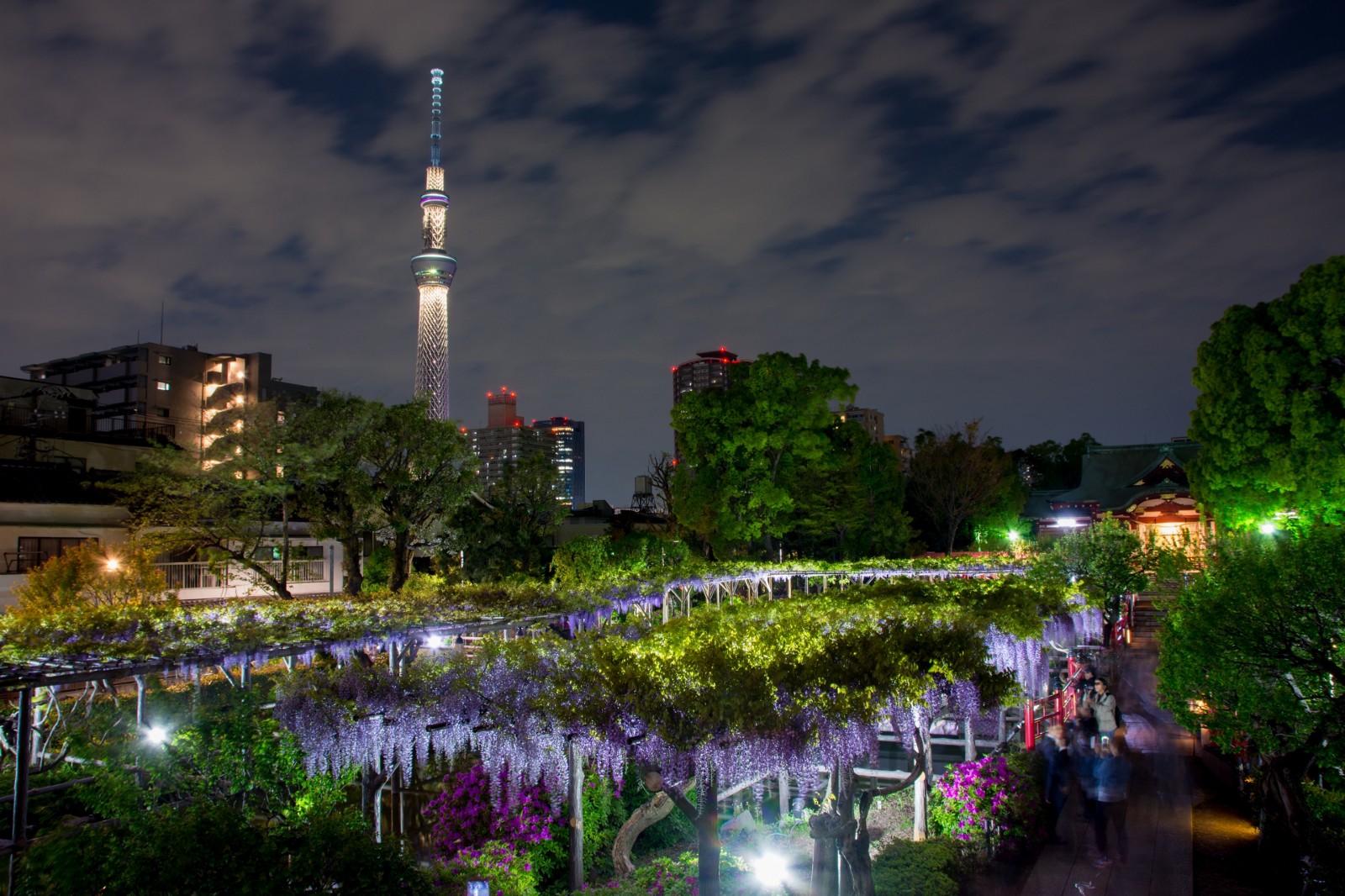 One of the most popular spring flowers in Japan is Wisteria (Fuji in Japanese). The elegant purple beauty start blooming around mid to late April in Japan, and numbers of wisteria events are held across the country.
Two most famous wisteria festivals in Japan are: The Great Wisteria Festival at Ashikaga Flower Park in Tochigi Prefecture, and Kawachi Fuji Wisteria Garden in Fukuoka Prefecture. Both festivals features hundreds of colourful wisteria flowers and attracts hundreds of thousands of visitors every season.
In case you are wondering if there is any chance to see these purple beauties in Tokyo, you should definitely check out the wisteria festival held at Kameido Tenjin Shrine in Koto ward, Tokyo.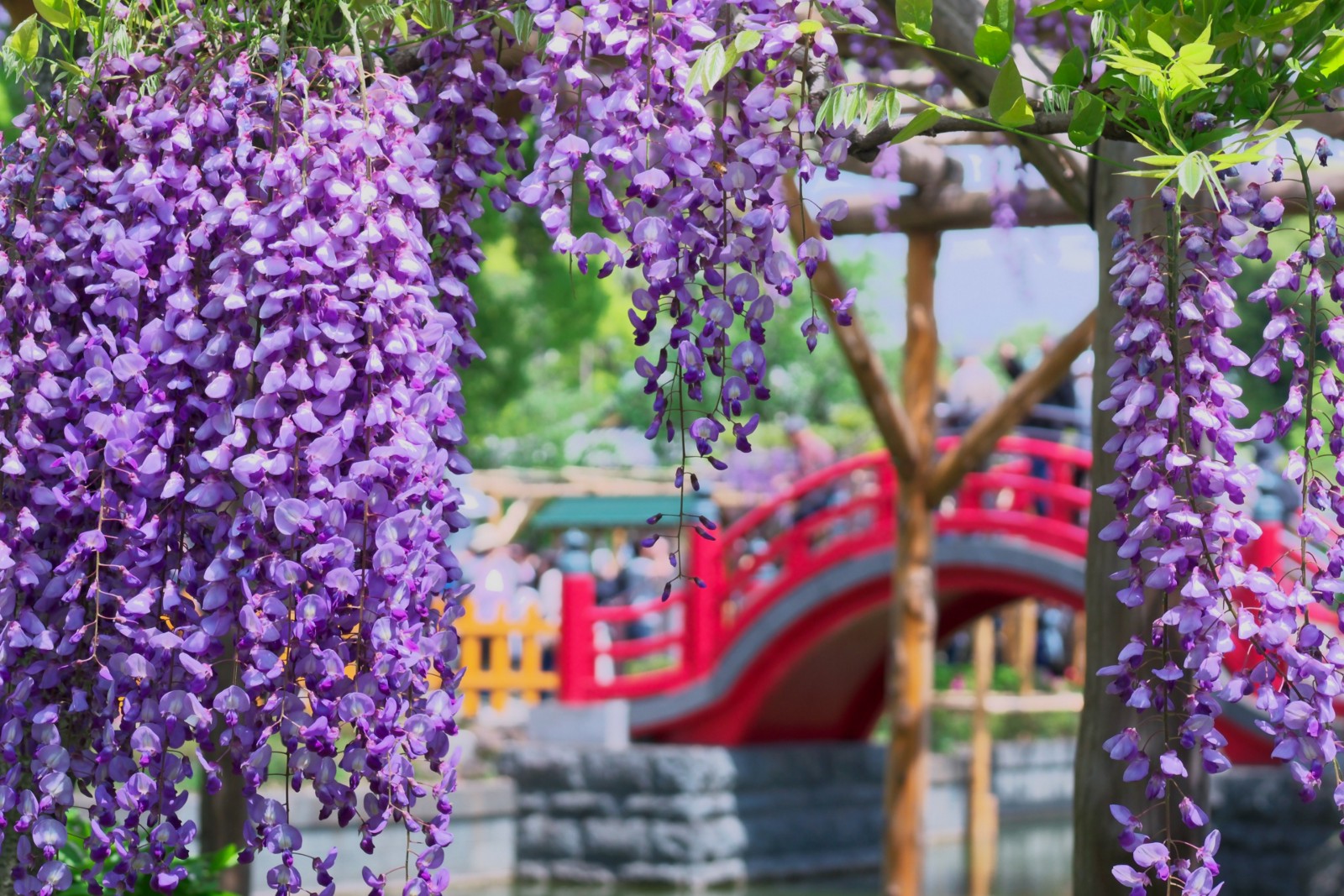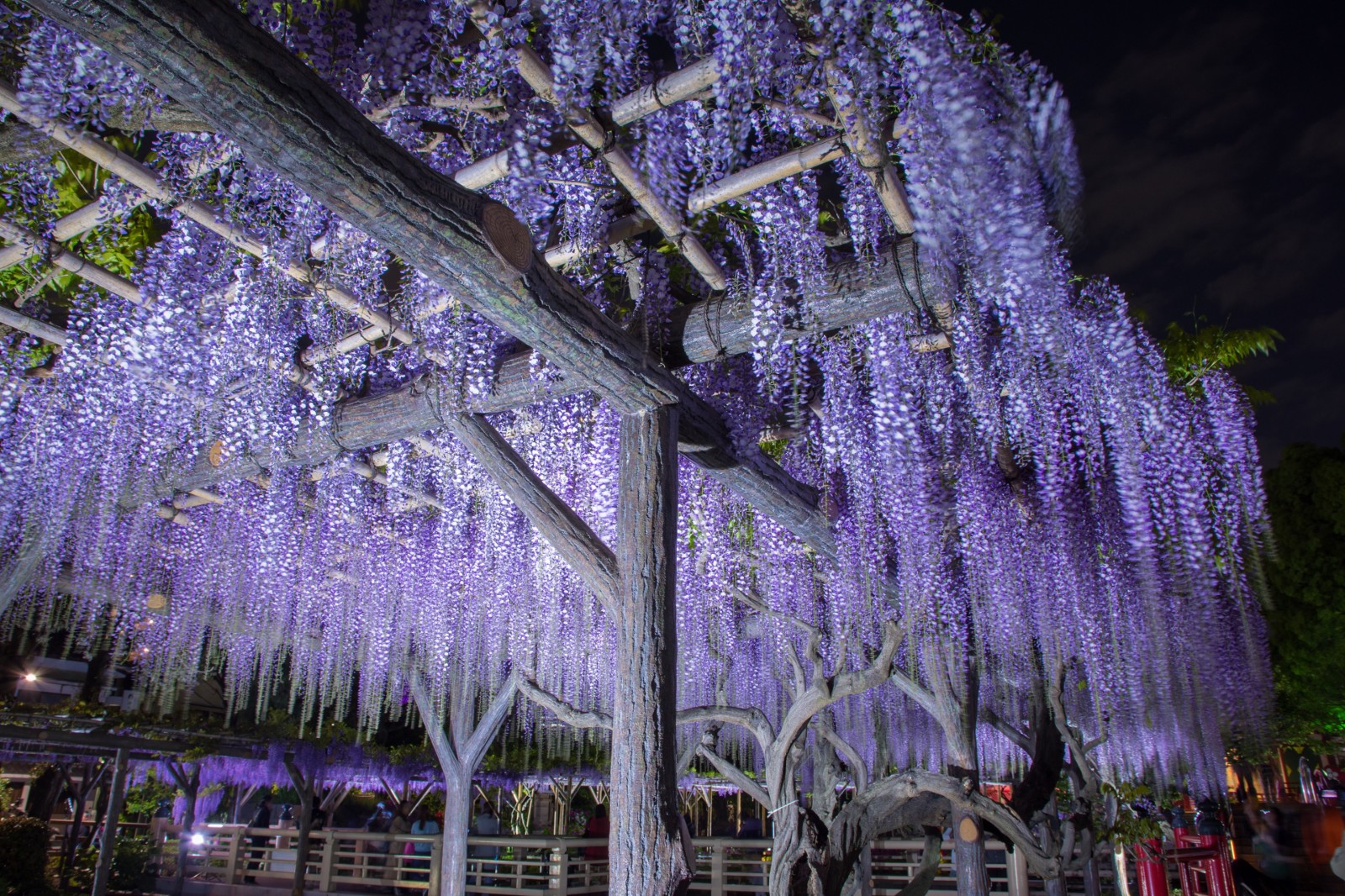 Kameido Tenjin Shrine Wisteria Festival (亀戸天神社 藤まつり) is a traditional event held since Edo period, and it's one of the most popular flower festivals in Tokyo during spring. Over 100 beautiful wisteria flowers bloom and hang at the historic shrine site, displaying elegant and peaceful scenery by the pond and the vermilion arch bridge. The festival is held for about 3 weeks from mid April to early May.
Along with the magnificent scenery of wisterias, the festival also features several special events, vendors offering food and drinks. Moreover, the light-up of the flowers is held at night (after sunset till 22:00), and the mystical view of the illuminated wisterias can be enjoyed.
The shrine is located near Tokyo Skytree, the superb view of the wisteria and the tower on its background can be captured. You can continue heading north to visit the Tokyo Skytree (about 1.5 km away). The popular tourist area, Asakusa is also located nearby (about 2.5 km away). If you are planning to visit around these areas, how about stopping by at Kameido Tenjin Shrine to see the beautiful wisteria flowers!
-Kameido Tenjin Shrine Wisteria Festival 2023
Map: https://goo.gl/maps/6XG9GrqPdZE2
Access: 15 mins walk from Kameido Station
Date: 15 April to 5 May 2023
Entrance: Free
Looking for more special events in Tokyo?? Then check out these articles, too!
▽Related Articles▽
▼Editor's Picks▼
---