Tokyo in June : Best Things to Do 2021
What to Do in Tokyo in June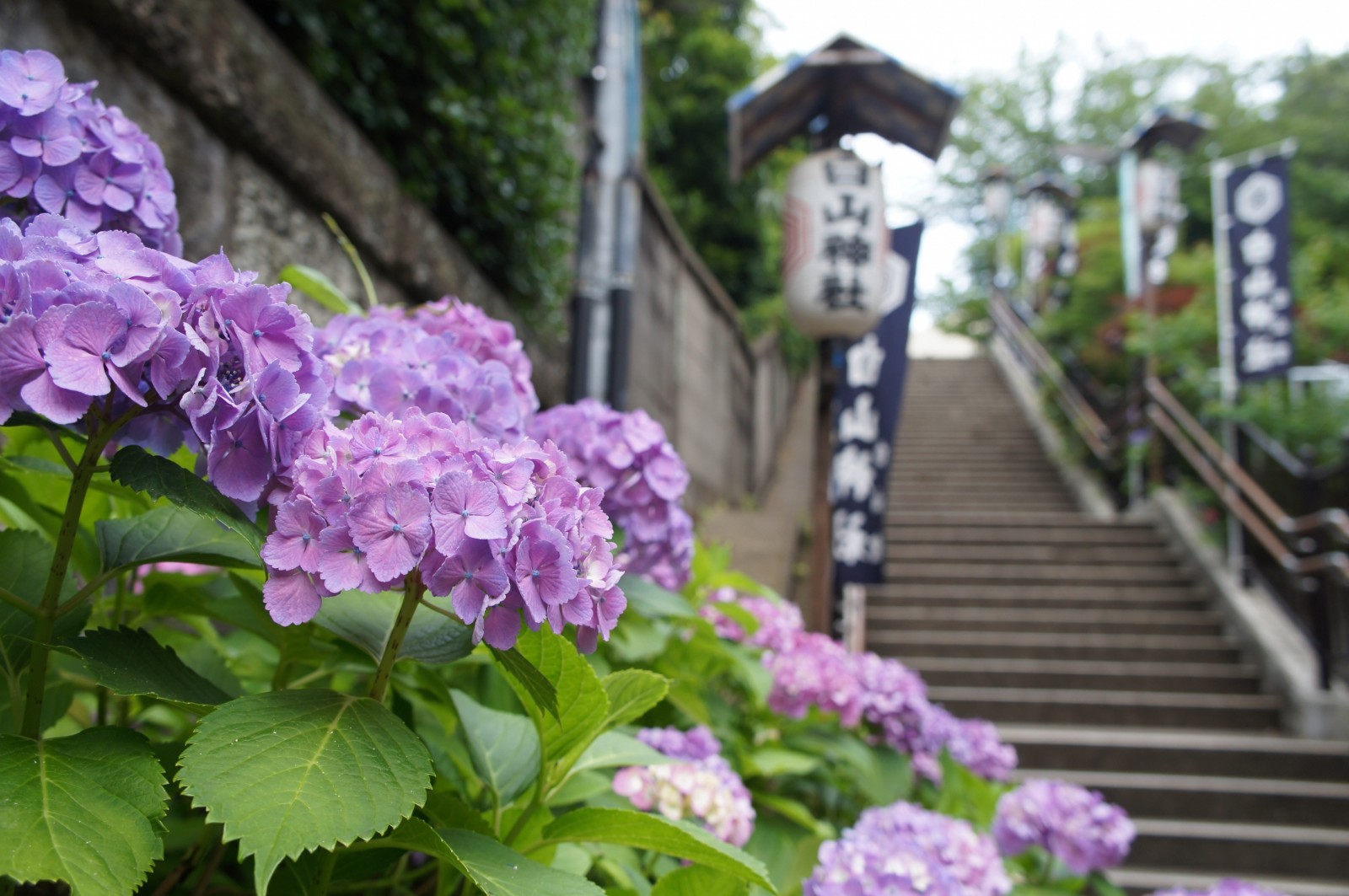 Visiting Tokyo this June?? Then check out our list of the latest travel information and the best things to do in Tokyo in 2021 June! June is an early summer/rainy season in Tokyo, and there are variety of indoor and outdoor attractions available even for a rainy day!
From beautiful hydrangea flowers to delicious food events, here are the best things to do in Tokyo in June 2021!
Note: Some of listed places/events in Tokyo in June 2021 may change their operation hours/be closed or cancelled due to COVID-19. Please check official websites for the latest updates before visiting.
1. Bunkyo Hydrangea Festival <<Cancelled>>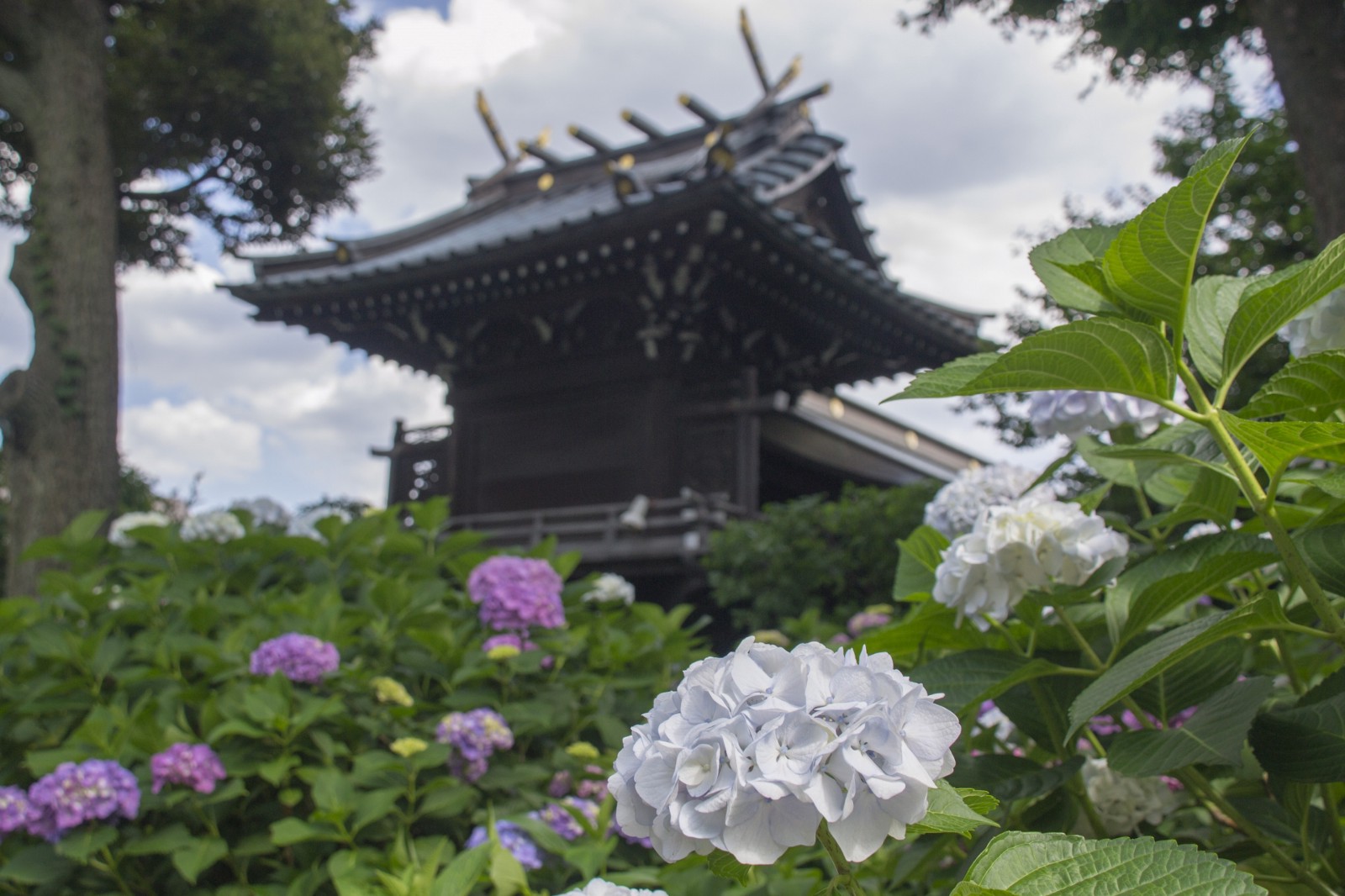 Bunkyo Hydrangea Festival or Bunkyo Ajisai Matsuri (文京あじさいまつり) is a traditional flower event held annually at Bunkyo Ward in mid June. The venue of the event is around Hakusan Shrine and Hakusan Park, featuring over 3,000 hygrangeas which can be enjoyed at the historical sites. There will be special events during the festival as well as the vendors selling food and local products.
Note: Bunkyo Hydrangea Festival 2021 is cancelled due to coronavirus
Access: 3 mins walk from Hakusan Station
Date: mid June
Hours: 9:00~17:00
More info:
More places to see beautiful hydrangea in Tokyo:
2. Taiwan Festival Tokyo 2021 <<Postponed>>
One of the biggest international festivals we shouldn't miss out in Tokyo in June is Taiwan Festival Tokyo (台湾フェスティバルTOKYO) held at Ueno Park, Tokyo. The festival features special Taiwanese themed performances, music, arts, the market with various delicious Taiwanese food.
Note: Taiwan Festival Tokyo 2021 is postponed due to coronavirus and new dates will be announced once it's confirmed

Access: 5 mins walk from Ueno Station
Date: 17 to 20 June 2021
Hours: 10:00~21:00 (~19:00 on the last day)
Check more tourist attractions around Ueno area!
3. Fussa Firefly Festival <<Cancelled>>
Tokyo's traditional firefly festival is held in the mid June annually in Fussa City in the outskirts of Tokyo. The Fussa Firefly Festival (福生ほたる祭り) features special events and vendors with food and drinks between 1pm to 9pm, and about 500 fireflies are released in Fussa Firefly Park around 7pm, displaying the magical scenery of lights glowing in the dark.
Note: Fussa Firefly Festival 2021 is cancelled due to coronavirus
Access: 7 mins walk from Kumagawa Station or 10 mins walk from Ushihama Station
Date: TBA (mid June)
Hours: TBA (likely to be 13:00–21:00)
4. Koto Fireworks Festival <<Cancelled>>
One of the most spectacular fireworks events in Tokyo, Koto Fireworks Festival (江東花火大会) is held in August annually, however, due to the Tokyo Olympics and Paralympics, it's rescheduled to be held in early June this year. The festival features over 4,000 fireworks at the riverbank of Arakawa.
Note: Koto Fireworks Festival 2021 is cancelled due to coronavirus
Date: TBA
Location: Arakawa Sunamachi Mizube Park, 15 mins walk from Minami-Sunamachi Station
*Cancelled in case of stormy weather
5. International Tokyo Toy Show 2021 <<Cancelled>>
International Tokyo Toy Show (東京おもちゃショー) is the biggest toy event in Japan organised by The Japan Toy Association (JTA). The 4-day event takes place at Tokyo Big Sight in Ariake in mid June (first two days for trade/business and final two days for public). The event features toy showcases and workshops which are suitable for both adults and kids.
Note: International Tokyo Toy Show 2021 is cancelled due to coronavirus
Access: Short walk from Tokyo Big Sight Station (Yurikamome Line)
Date: 17–20 June 2021 (19 & 20 June for public)
Admission: Free
6. Detective Conan Cafe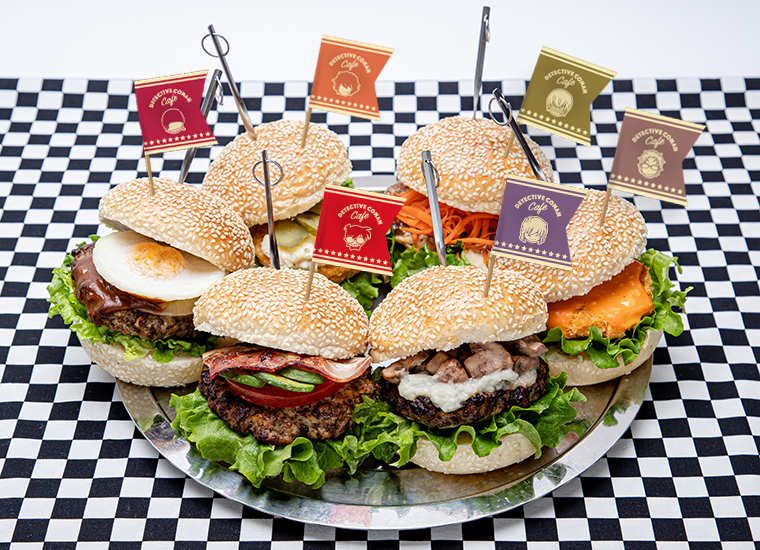 The 24th movie of the popular Japanese anime/manga series "Case Closed", Detective Conan: The Scarlet Bullet will be released on 16th April 2021 after being delayed for one year due to the COVID-19 pandemic. To celebrate the new movie release, the limited-time Detective Conan Cafe will open at 7 locations in 4 cities in Japan including three locations in Tokyo: Omotesando, Shinjuku and Oshiage. The cafe offers the exclusive food and drink menu, original merchandise and special gifts for visitors.
More info:
7. My Hero Academia Exhibition DRAWING SMASH
My Hero Academia is one of the most popular Japanese mange series today, selling over 30 million copies in total (as of early 2021). Its first original art exhibition will be held at Mori Arts Center Gallery in Roppongi, Tokyo from April to June 2021. The My Hero Academia DRAWING SMASH exhibition displays original drawing by the manga artist, Kohei Horikoshi, installation art and video exhibition. The original merchandise will be also available exclusively at the exhibition. After Tokyo, the exhibition will be held in Osaka from 16 July to 5 September 2021.
Venue: Mori Arts Center Gallery
Date: 23 April to 27 June 2021
Hours: 12:00~20:00 *last admission at 19:30
Tickets: 2,000 yen (adult), 1,500 yen (high school and junior high school students), 1,000 yen (elementary school students)
Official Website: https://heroaca-ex.com/english/
8. Zootopia Cafe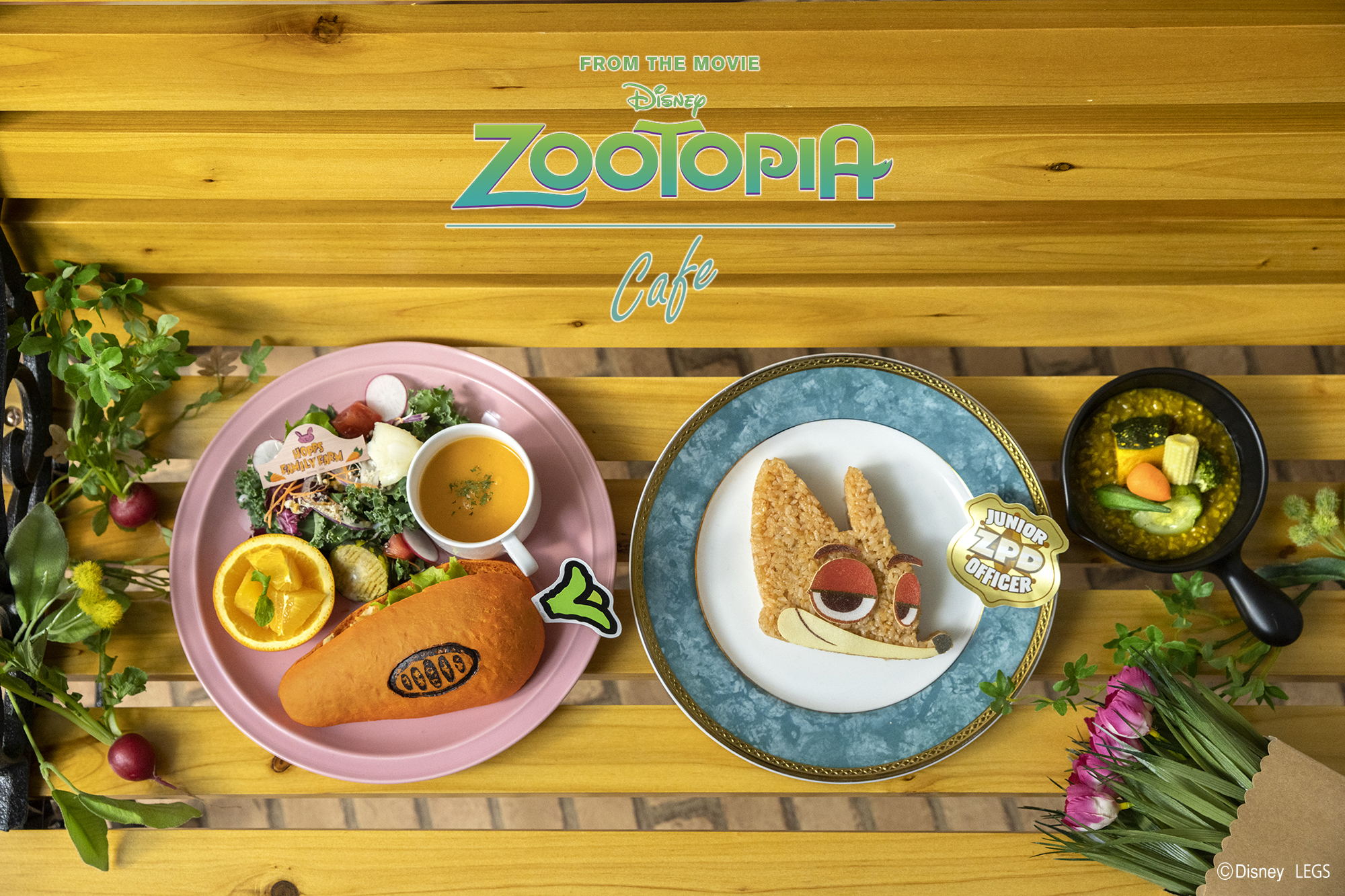 Zootopia (also called Zootropolis) is an Oscar-winning Disney animation movie that was released in 2016. In 2021, to commemorate the 5th anniversary of the release of Zootopia, the limited-time theme cafe "Zootopia Cafe" will open in 3 cities in Japan (Tokyo, Osaka and Nagoya). The cafe offers special menu inspired by scenes and characters from Zootopia including Judy Hopps and Nick Wilde. Cafe's original merchandise and a special gift for pre-booking are also available.
More info:
9. Seafood Boost at THE STEAKHOUSE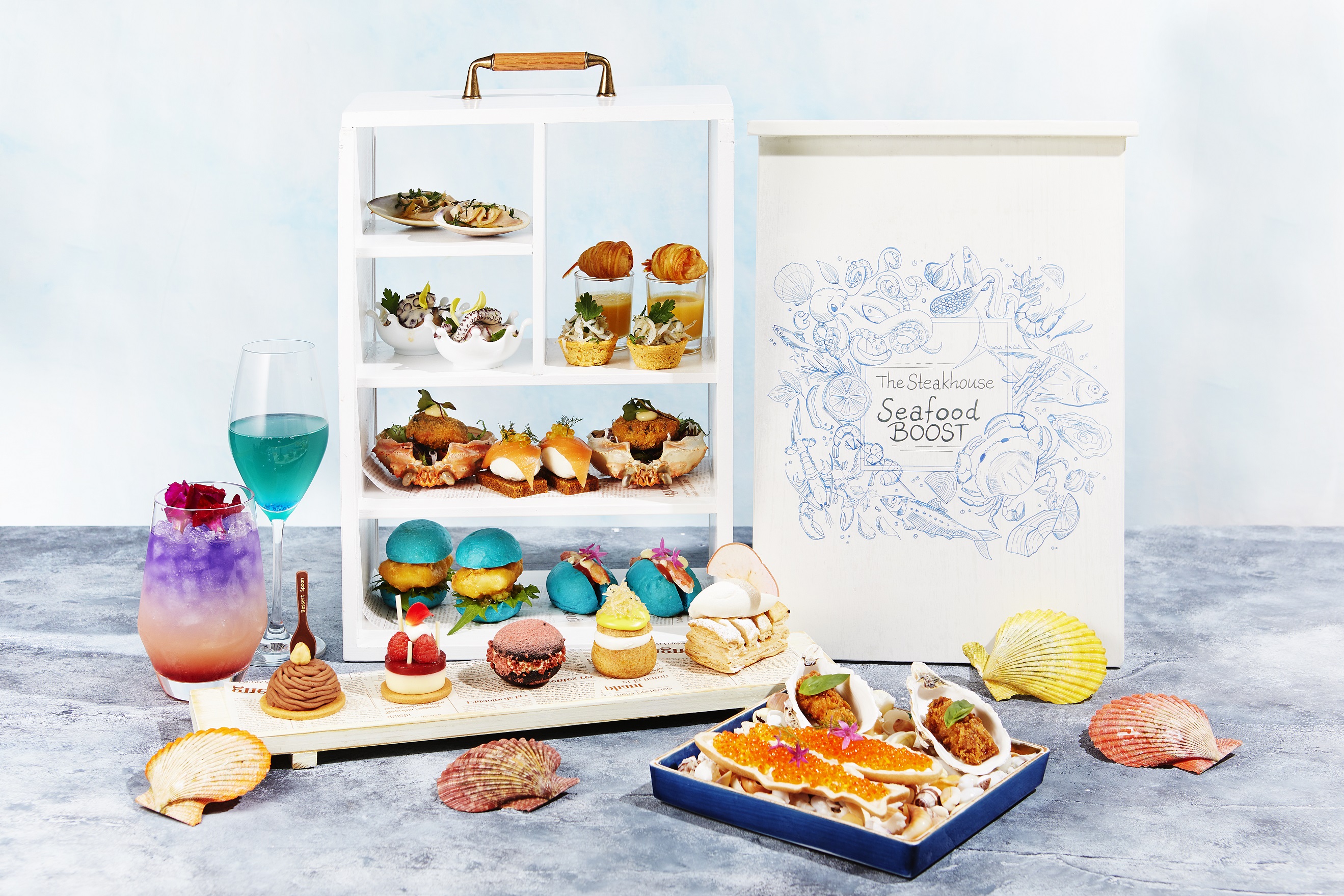 The tasty, satisfying and picture-perfect afternoon tea box is served at the fine American style steak restaurant, THE STEAKHOUSE, situated on the 3rd floor of ANA InterContinental Tokyo. During spring and summer, their afternoon tea box is served with seafood theme, consisting a variety of bite-sized seafood savories and coloufrul desserts in a special crafted box. Free-flow tea, coffee and original non-alcohol cocktails are also included. Boost your day with the delicious and photo-worthy afternoon tea in the heart of Tokyo! Please make a reservation in advance by the day before at the latest. (Reservation)
Related article:
10. KINGDOM Exhibition The Road of SHIN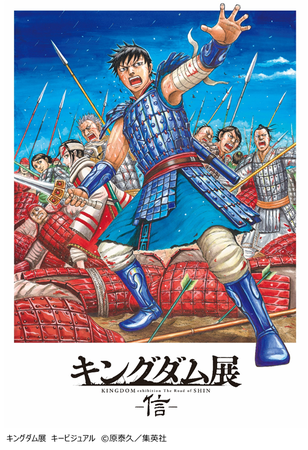 Kingdom is a Japanese manga series created by Yasuhisa Hara. Since 2006, the series has been serialized in Weekly Young Jump and sold over 70 million copies so far. It's also adopted for anime, live-action film and video game.
The special exhibition of Kingdom "KINGDOM exhibition The Road of SHIN" will be held for a temporary time in Ueno, Tokyo. Over 400 pieces of original drawings and graphic designs including 20 illustration that are exclusively drawn for this exhibition will be displayed. After Tokyo, the exhibition will be touring in Fukuoka from 3 August to 26 September 2021.
Venue: The Ueno Royal Museum
Date: 12 June to 25 July 2021
Hours: 12:00~20:00 *last admission at 19:00
Tickets: 2,500 yen (adult), 2,000 yen (university and collage students), 800 yen (high school, junior high school and primary school students)
*All tickets must be purchased online in advance with specific time and date.
Official Website: https://kingdom-exhibit.com/
11. Maxell Aqua Park Shinagawa: NAKED FLOWER AQUARIUM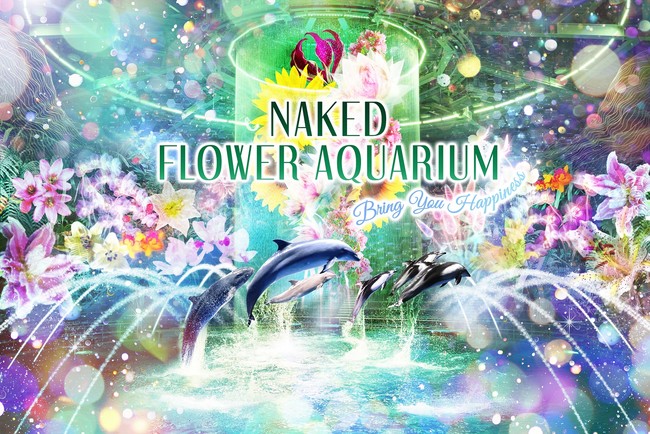 A popular aquarium in Tokyo, Maxell Aqua Park Shinagawa will be hosting a special event in a collaboration with a creative company, NAKED, Inc. for a limited time. NAKED FLOWER AQUARIUM features the fusion of sea creatures, light, sound and image using the latest digital art technology. Special program and contents will be available at several venues of the aquarium including fish tanks and dolphin show.
Related article:
12. Matcha Buffet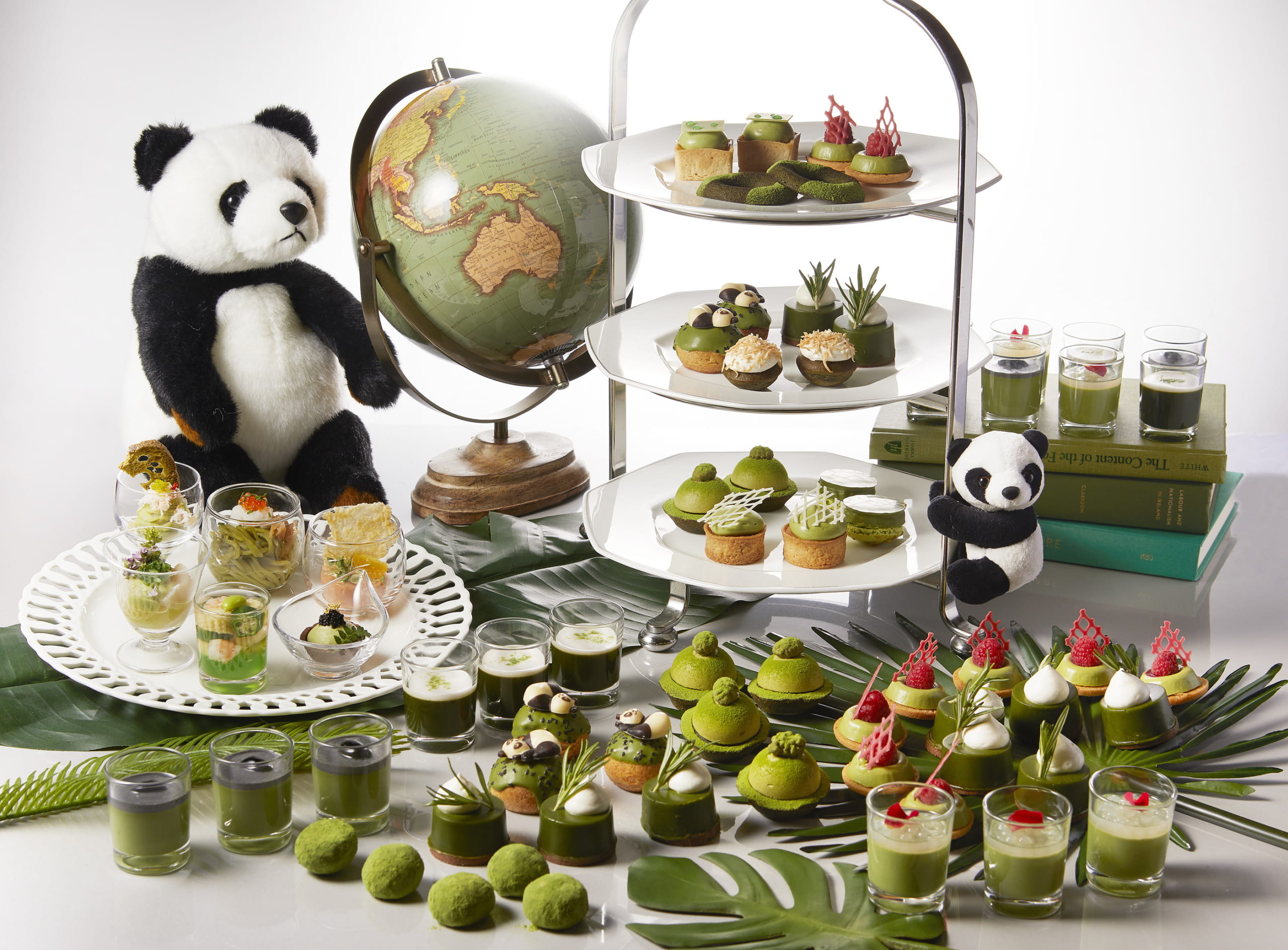 Strawberry dessert buffets have taken Japan by storm during winter and spring, and now it's time to indulge ourselves with delicious green delicacies! Matcha dessert buffets are held at several hotels in Tokyo including ANA InterContinental Tokyo. Enjoy the best quality and photo-worthy Matcha desserts only this time of the year!
Best Matcha Buffets in Tokyo from this year:
13. MORI Building DIGITAL ART MUSEUM: EPSON teamLab Borderless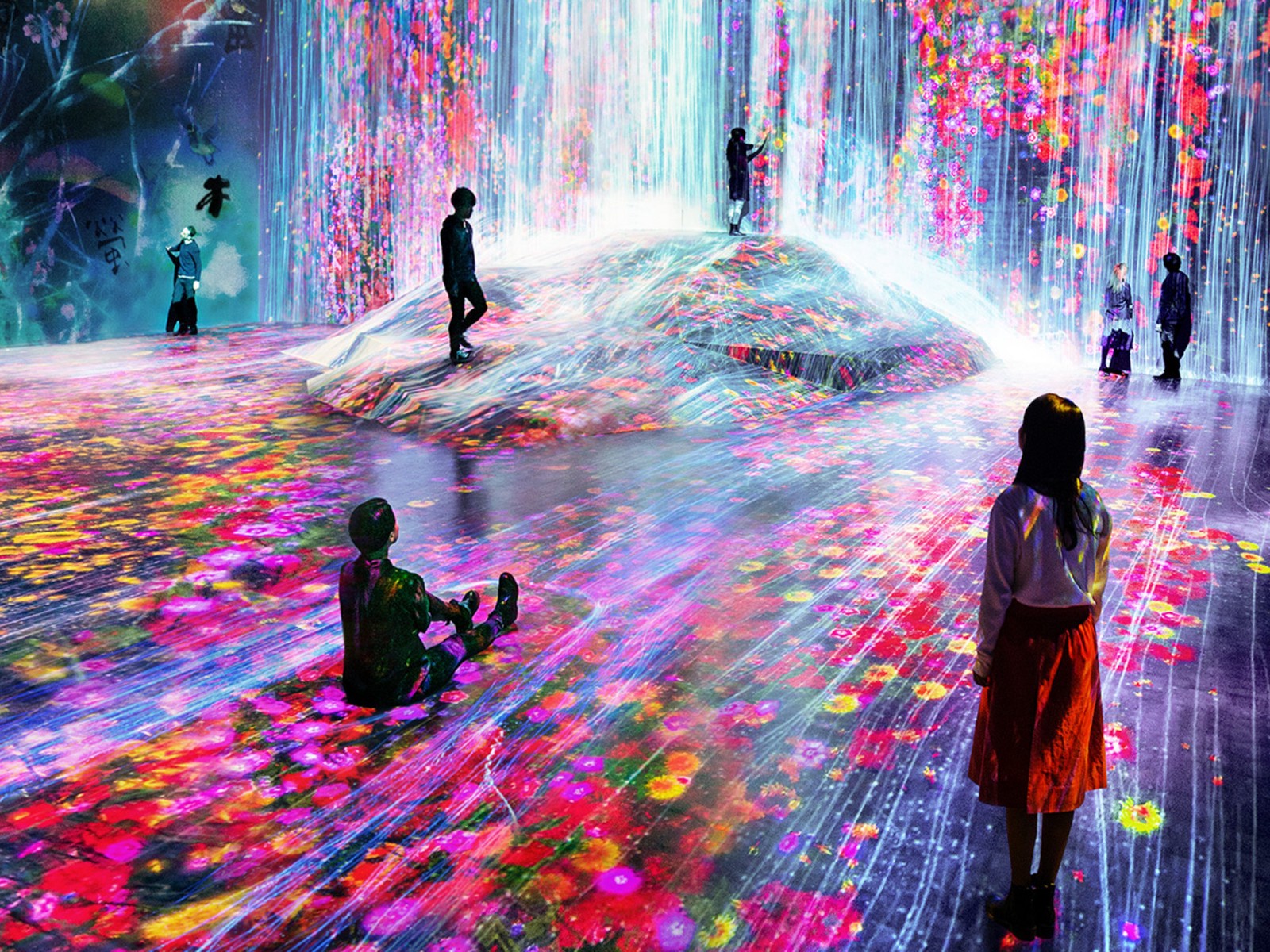 MORI Building DIGITAL ART MUSEUM: EPSON teamLab Borderless (デジタルアートミュージアム:チームラボ ボーダレス) is a popular digital art museum opened in 2018. The museum is now one of the must-visit spots in Tokyo all year round, but it's especially recommended during rainy season since you can spend several hours there.
The 10,000 square meter museum displays the interactive digital artworks using the latest technology, offering visitors a whole new futuristic art experience. The most popular exhibition at the museum: Forest of Resonating Lamps — One Stroke features colours that change seasonally.
<<Click HERE to Book E-Tickets for MORI Building DIGITAL ART MUSEUM — teamLab Borderless Now!!>>
Check out the link below for more information about MORI Building DIGITAL ART MUSEUM: EPSON teamLab Borderless.
14. Odaiba
The man made island on Tokyo Bay, Odaiba is the district known for shopping and entertainments. Odaiba offers a wide selection of museums, indoor amusement facilities, large shopping malls and places to eat, which a whole day is not even enough to see all you want.
Here are the best highlights of Odaiba!
15. Indoor Activities
June could be a gloomy month since there are quite a few rainy days. However, there are various kinds of indoor activities in Tokyo which are perfect getaways during rainy the season! Museums, amusement parks, shopping malls and unique cafes, Tokyo will surely entertain you without sunshine! Here are some of the hottest indoor spots in Tokyo this summer!
VR Ninja Dojo:
Maxell Aqua Park Shinagawa:
Animal Cafes:
Maid Cafes:
Sanrio Puroland:
More indoor activities:
▼Visiting Tokyo in July??▼
Did you enjoy the list?? Don't miss the special events and tourist attractions only available in this June! For more information about travelling in Japan in summer, here are some more articles for you to check out 😉
▽Related Articles▽
▼Editor's Picks▼
---