Hie Shrine: the Hidden Shrine in Tokyo with Red Torii Gates Tunnel
Hie Shrine in Akasaka Tokyo : Climb up the Stairs with the Red Torii Gates Tunnel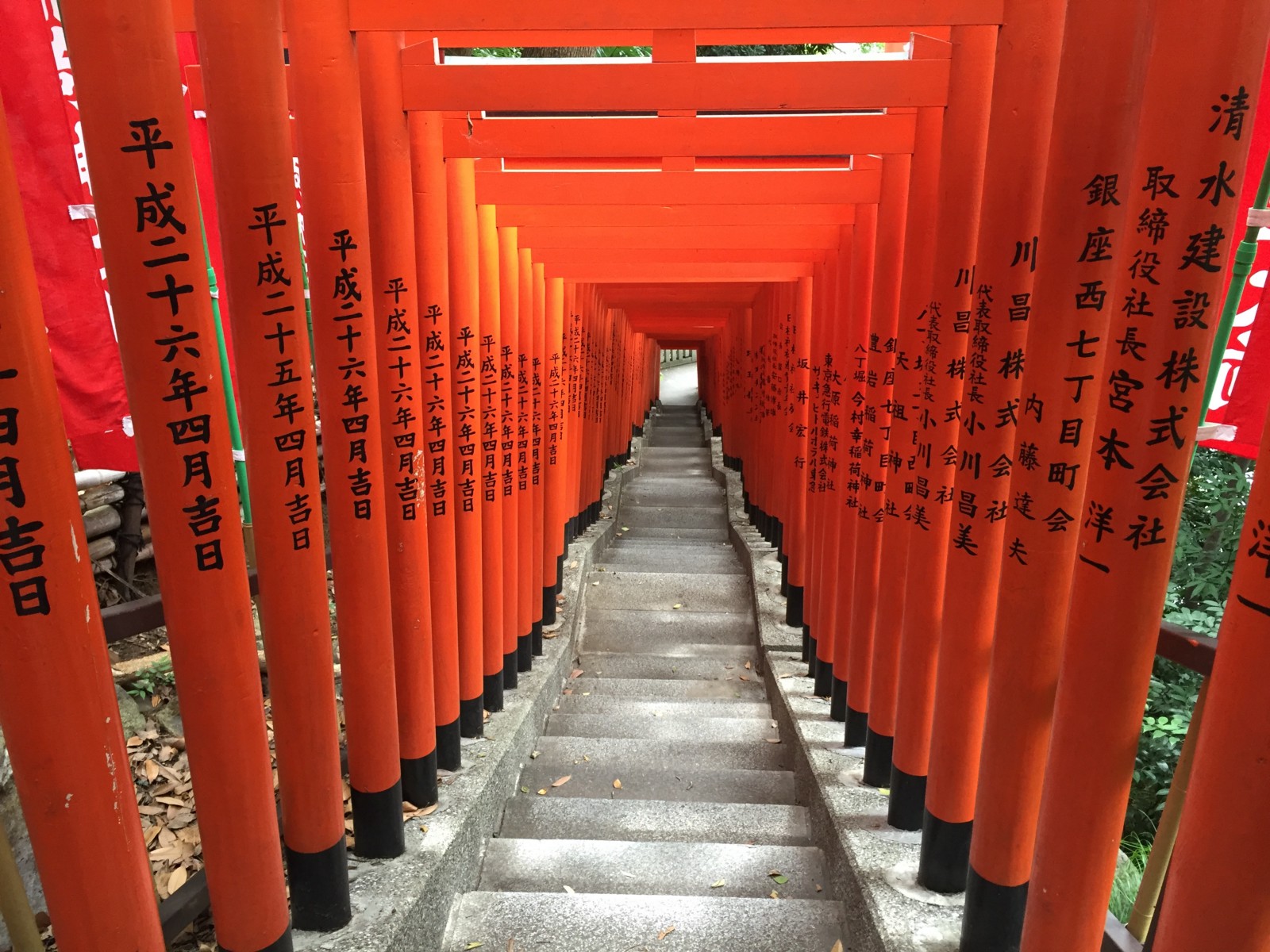 Hie Shrine is located at the Center of Tokyo, and even near the National Diet Building. Visitors from overseas and Japanese go there since it is famous for the spot for "Enmusubi" which means LOVE KNOT and MARRIAGE TIE and for SAFE DELIVERY to come true. The shrine is also popular because it is surrounded by greenery although it is in the metropolitan city. That's why I, the author, see some business people in lunch time to have a break under trees.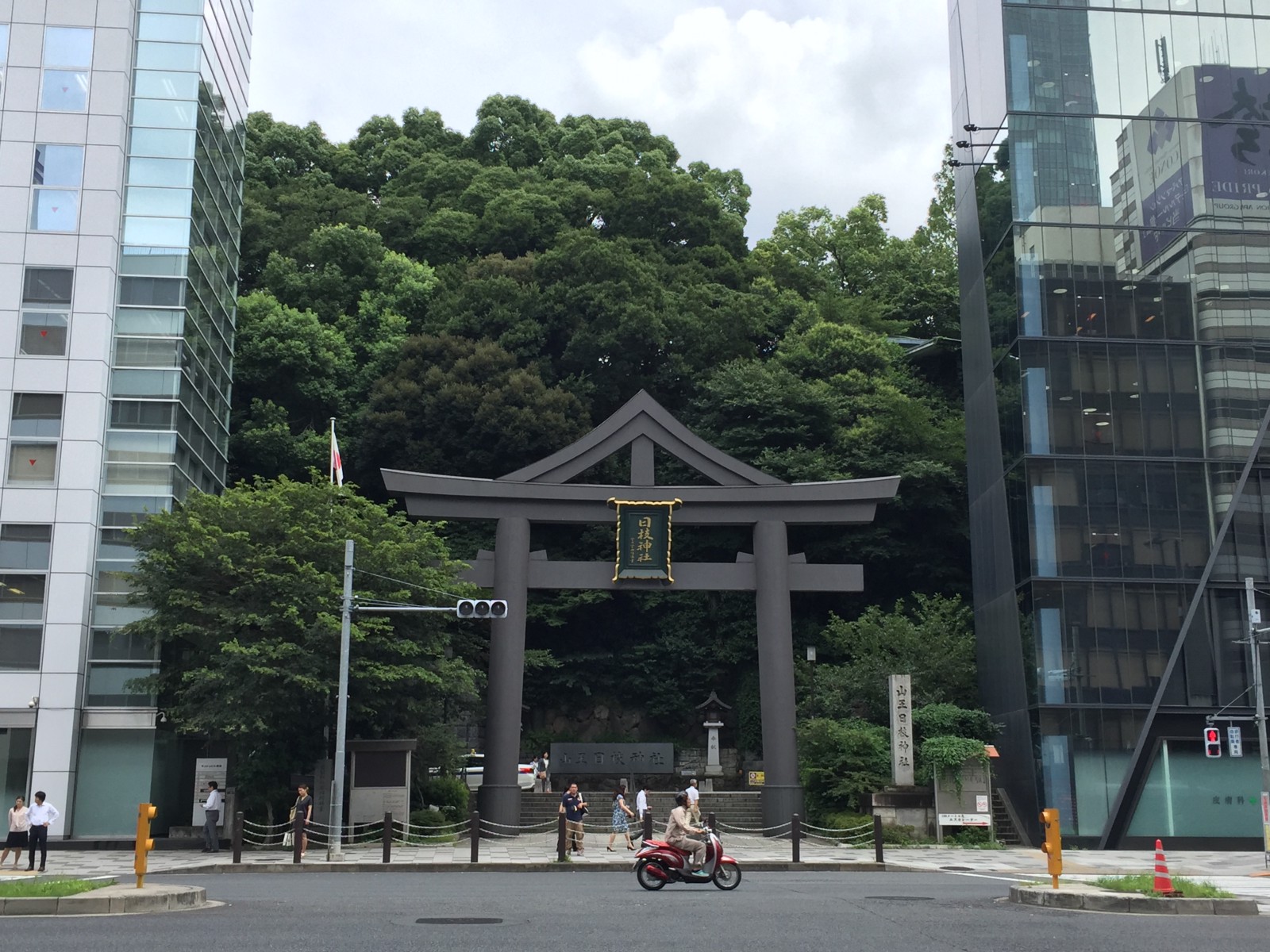 After passing a big black shrine gate (above picture), there are three entrances to stairs to the main shrine. And so, do you want to go up stairs without any attraction?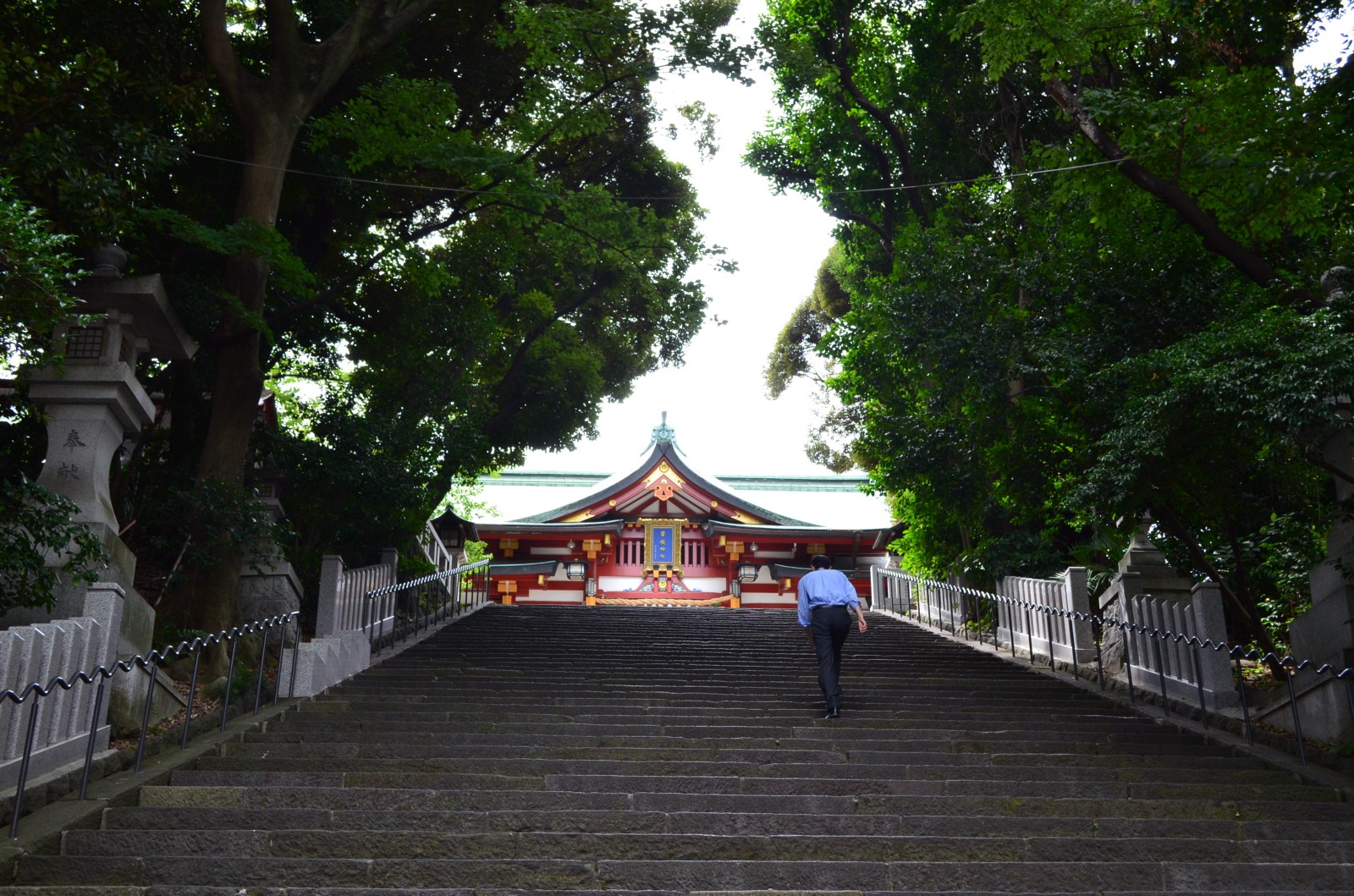 I don't think so. If you turn left after passing the big gate, you will find the relatively narrow upstairs soon on your right, and many shrine gates (Torii) are waiting for you before reaching the main shrine.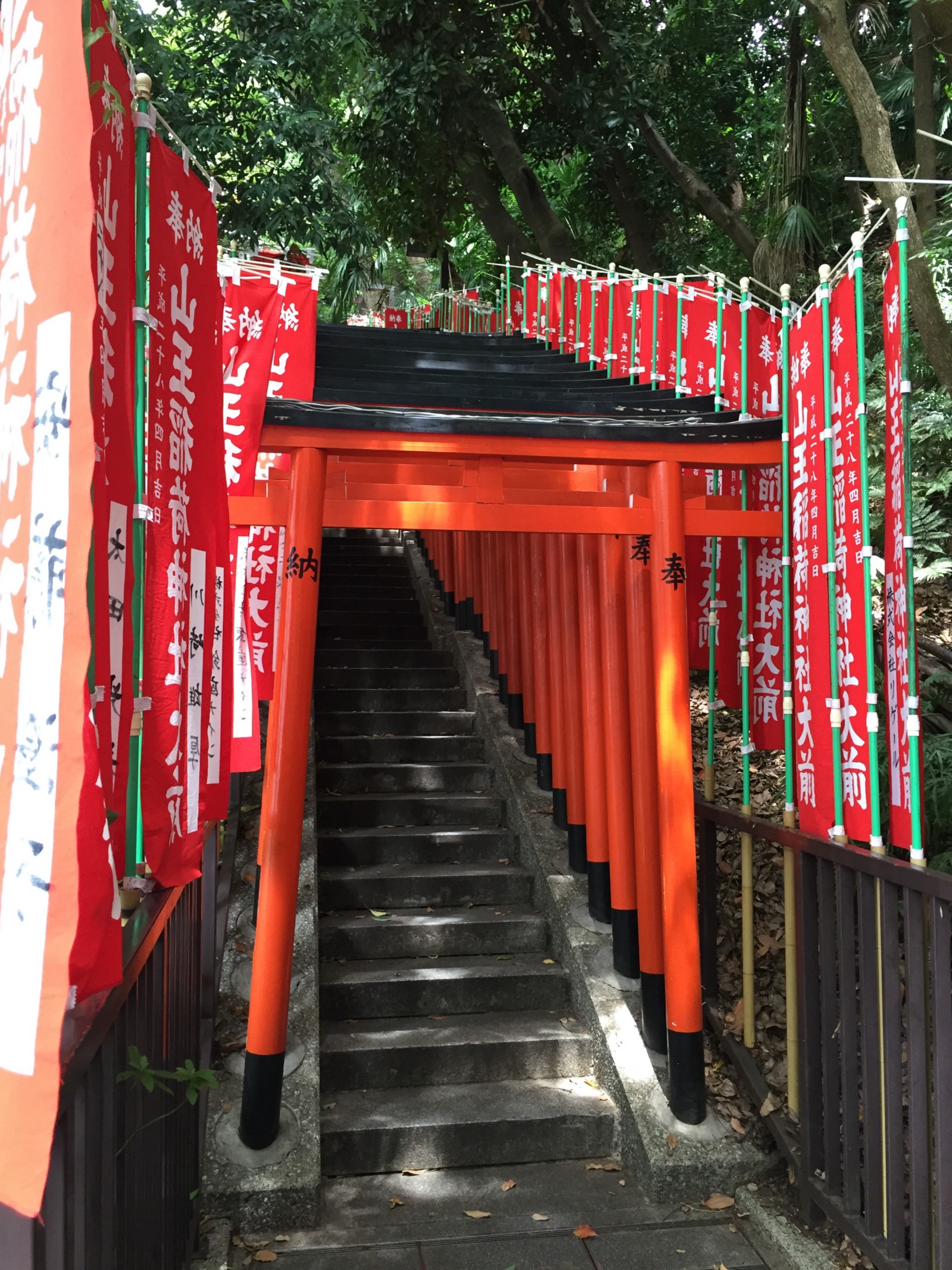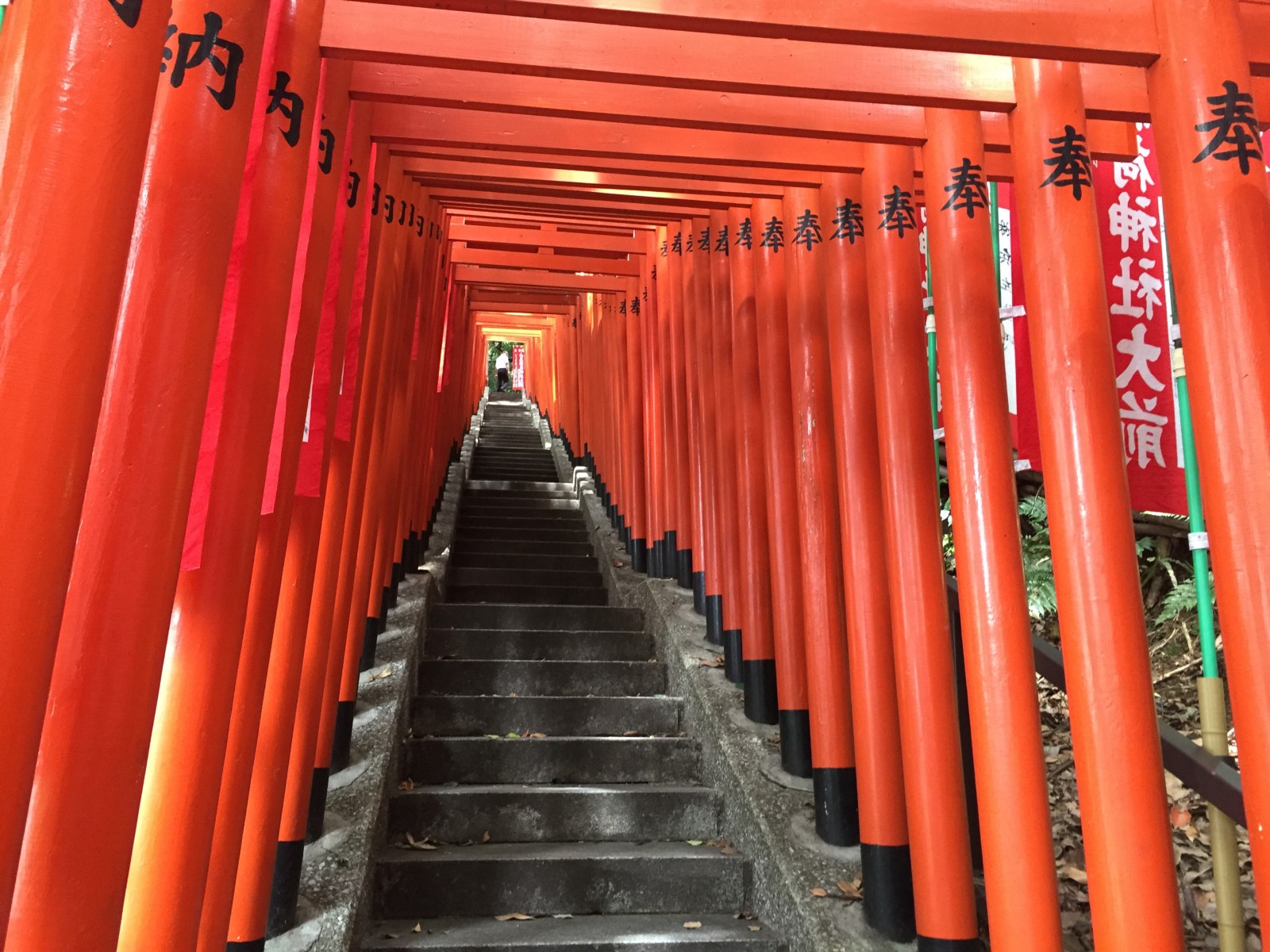 On top of the stairs, you will face the subordinate shrine before getting to the main one.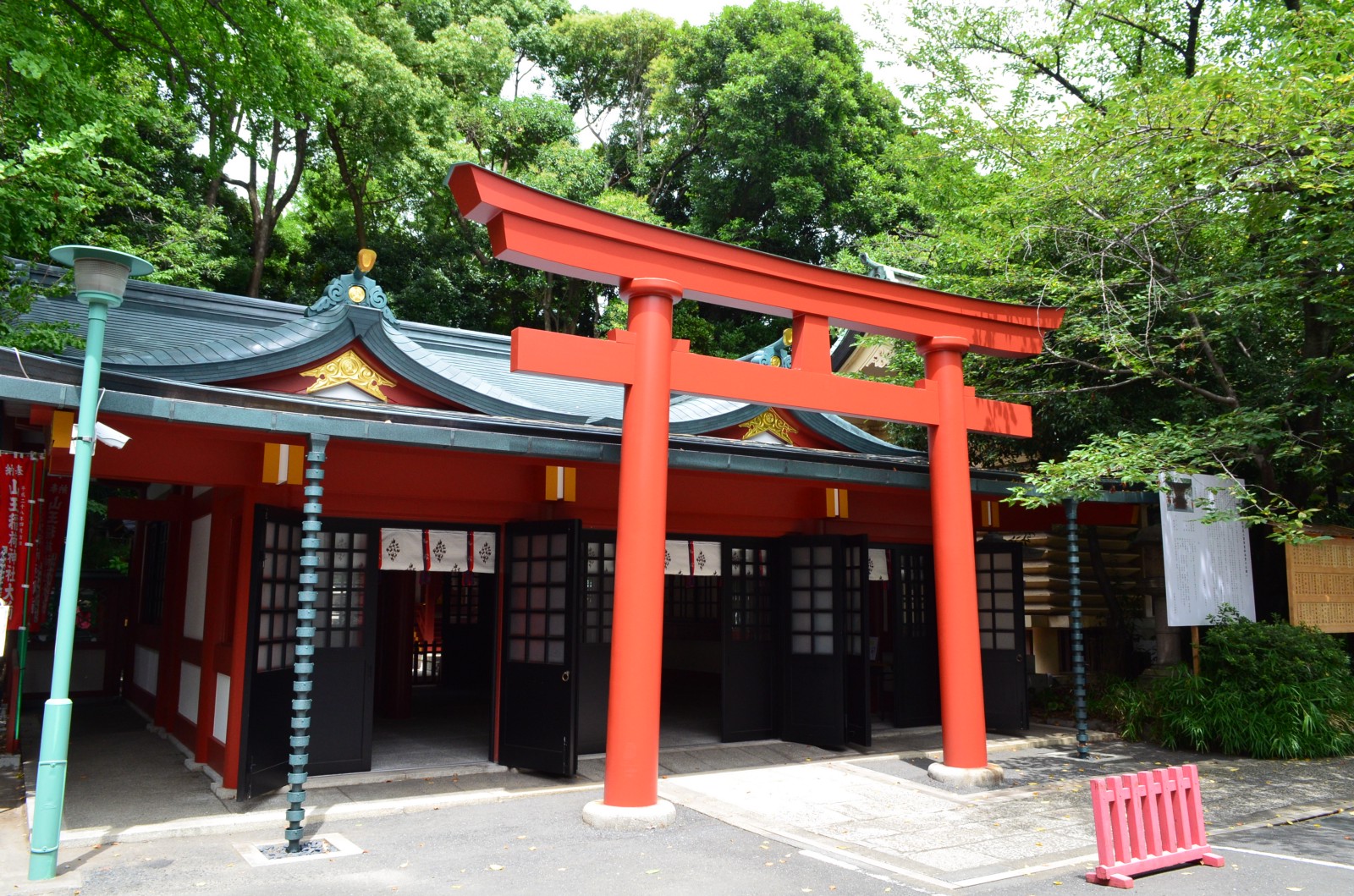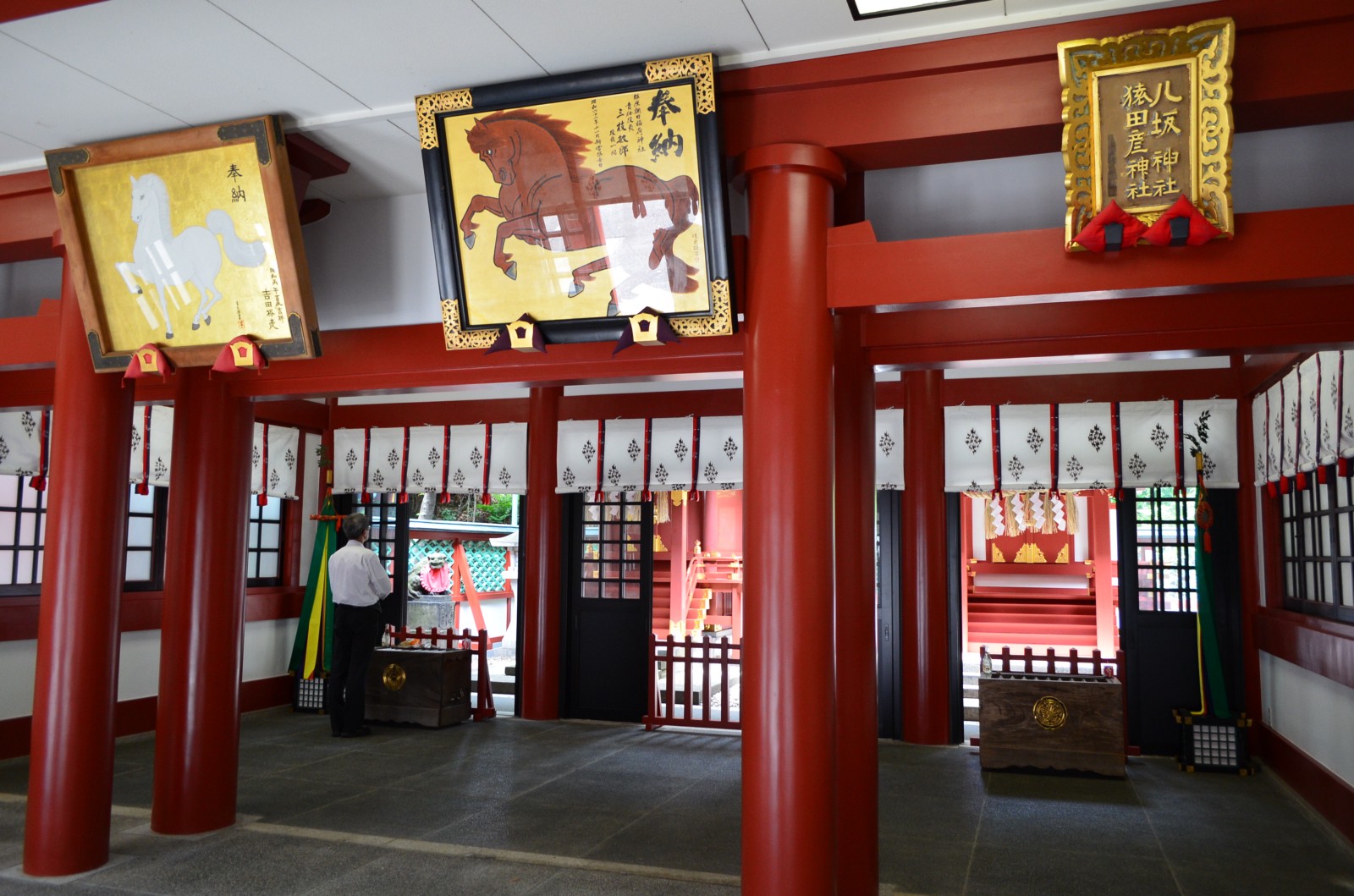 Finally, let's move to the main section (it is easy to find the entrance to the main shrine.)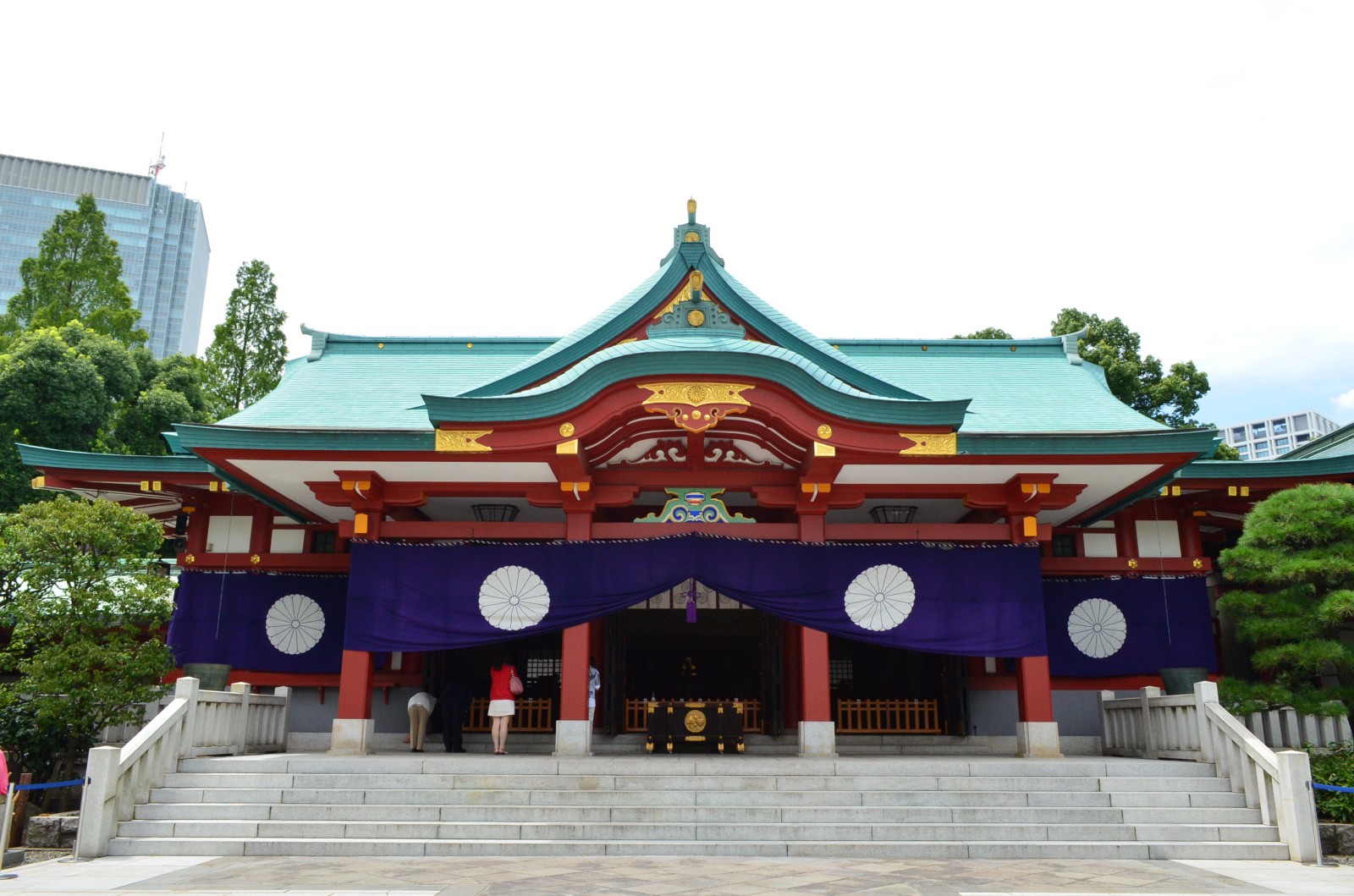 Here is how to worship at shrine:
First of all, make a bow and then throw the money (it doesn't matter how much it is) in the offertory box, and then, follow these steps.
1. Bow twice
2. Softly clap your hands twice
3. Make another bow deeply
More details about shrine↓↓↓
Another notable point is a statue of monkey-like creature called "Masaru."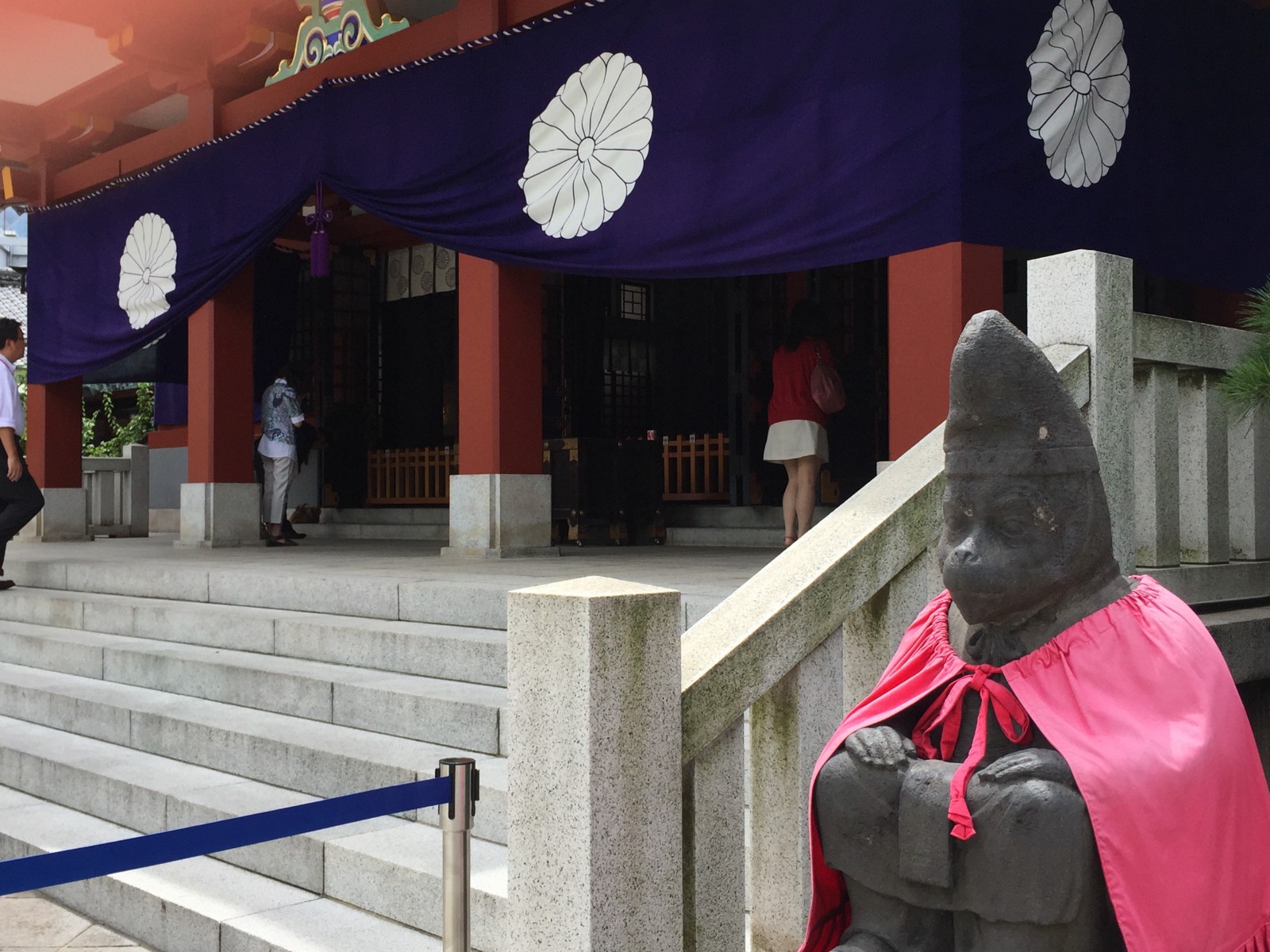 Generally there are statue pairs of lion-like creatures called Komainu at the entrance guarding the shrine. But the Hie shrine has one which looks like a monkey. Its name Masaru means "Surpass something you fight" or "Keep evil spirits away" in Japanese.
Hie Shrine
Business hour: 5:00–18:00 (Apr-Sep)/6:00–17:00(Oct-Mar)
Address: 2–10–5 Nagatacho, Chiyoda, Tokyo 100–0014
Search this word "Hie Shrine Tokyo"on Google Map
Nearest Station: Akasaka Station 2nd exit (Tokyo Metro Chiyoda Line)/
Tameike-sanno Station 7th exit (Tokyo Metro Ginza Line and Nanboku Line)
How long: 3 min walk
The shrine will be recommendable if you wish to have a girlfriend/boyfriend, marry, safely have a baby, win something or to eliminate an evil.
↓↓↓For more articles about Japan, check these links!! ↓↓↓
▽Related Articles ▽
▼Editor's Picks▼
---