5 Best Spots for Hydrangeas Viewing in Tokyo
Only in rainy season! Best places to enjoy elegant Hydrangea in Tokyo!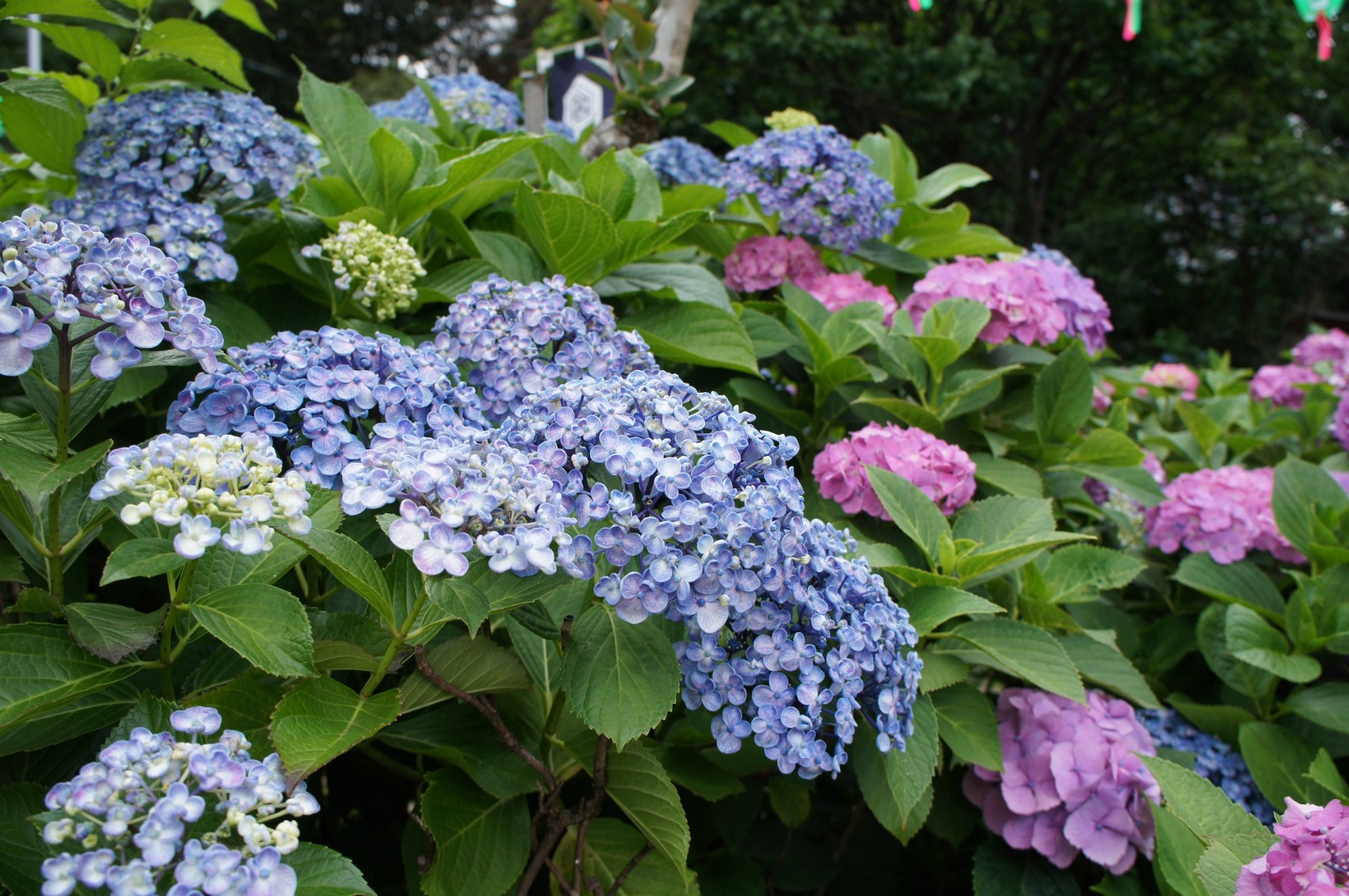 Only in rainy season! Best places to enjoy elegant Hydrangea in Tokyo!
---
Hydrangea flowers (Ajisai) is one of the most beautiful flowers can be seen in Japan and there are numbers of spots to enjoy in Tokyo! June in Japan can be slightly depressing time of the year since it's rain season and a rainy day could ruin your trip in Japan.. However, Hydrangea can turn your gloomy rainy day to the most special one 😉 Today, I'm introducing 5 amazing Hydrangea viewing spots in Tokyo you should definitely visit during rain season !
For more things to do on a rainy day in Tokyo, check this article:
▶ Best Things to Do in Tokyo When It's Raining
---
1. Bunkyo Hydrangea Festival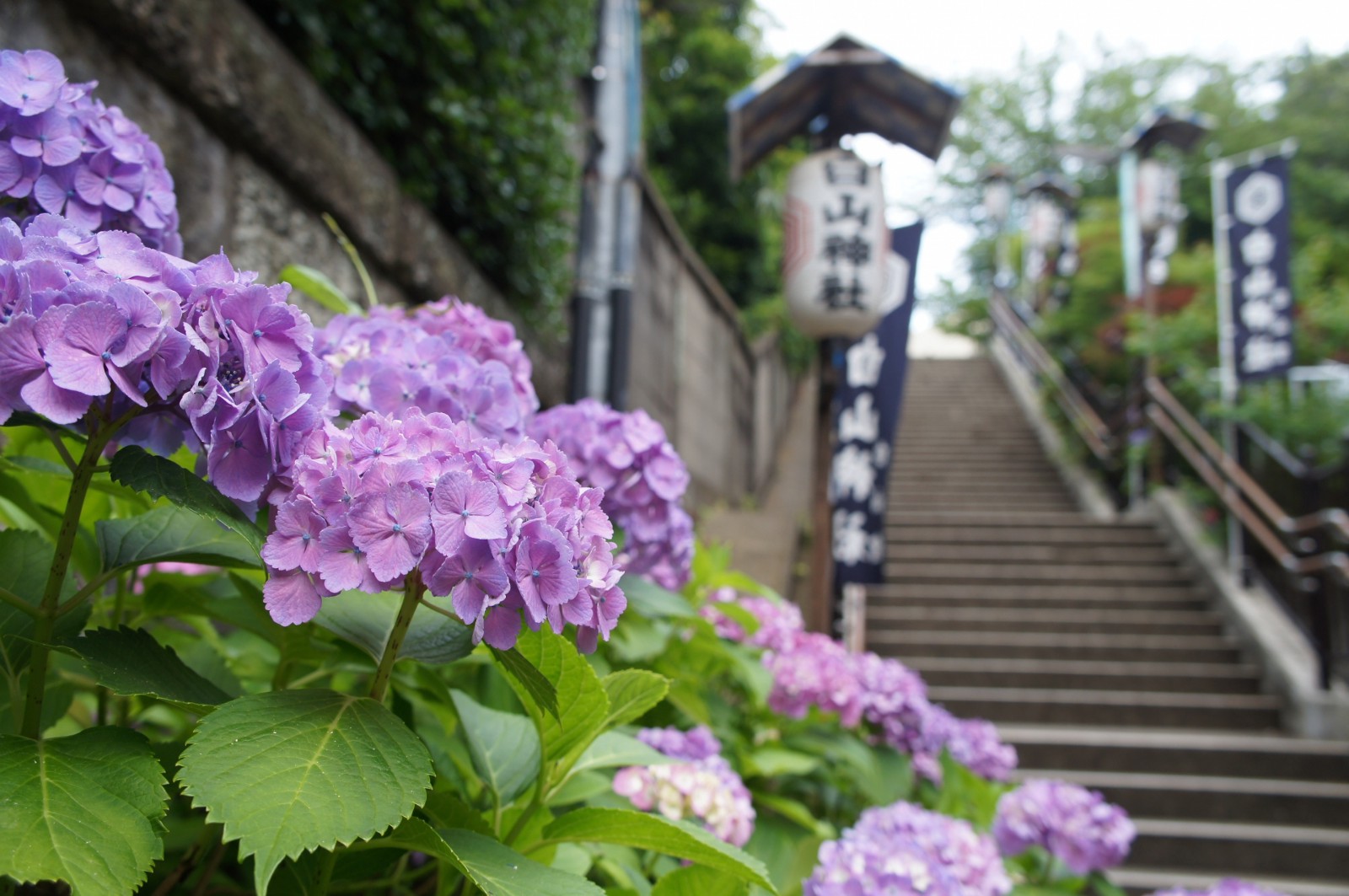 Bunkyo Hydrangea Festival (文京あじさいまつり) is an annual event held at Bunkyo ward, Tokyo. Over 3,000 flowers spread through Hakusan Shrine to Hakusan Park. There will be numbers of special events during the festival as well as the market selling food and local products.
Map: https://goo.gl/HO1mRO
Access: 3 mins walk from Hakusan Station
Hours: 9:00~17:00
Fee: Free
Date: mid June
2. Tokyo Summerland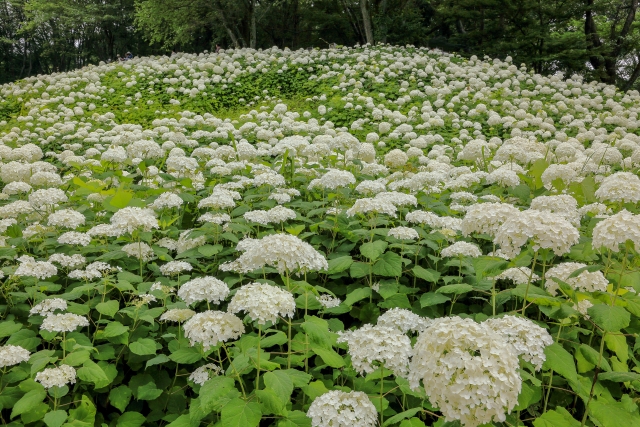 Tokyo Summerland (東京サマーランド) is a water park located in Akiruno city in western Tokyo. The 130 ha large park features numbers of water rides and swimming pools and it's one of the busiest spots during summer.
The park also has one of the biggest Hydrangea gardens in Japan with 15,000 flowers flourish colourfully in the site. Especially, the spectacular hill filled by white Annabelle Hydrangea is the most popular attraction.
Map: https://goo.gl/Hb1sYX
Access: 30 mins by bus from Hachioji Station
Hours: 10:00~17:00 (9:00~ on weekends)
Fee: 800 yen
Best Time to Visit: mid June to early July
3. Toshimaen <<Closed Permanently>>
Toshimaen (としまえん) is an amusement park located in north-west Tokyo, offering over 30 different rides and attractions and the aqua park is open through summer time.
In early summer, over 10,000 hydrangeas in 150 different type flourish at the garden in the park site.The Hydrangea festival is held during the season with a special light up event at night held from 2 to 24 June from 5pm to 7:30pm.
Map:https://goo.gl/7ZYpFR
Access: 1 min walk from Toshimaen Station
Hydrangea Festival : N/A
4. Showa Memorial Park (Showa Kinen Koen)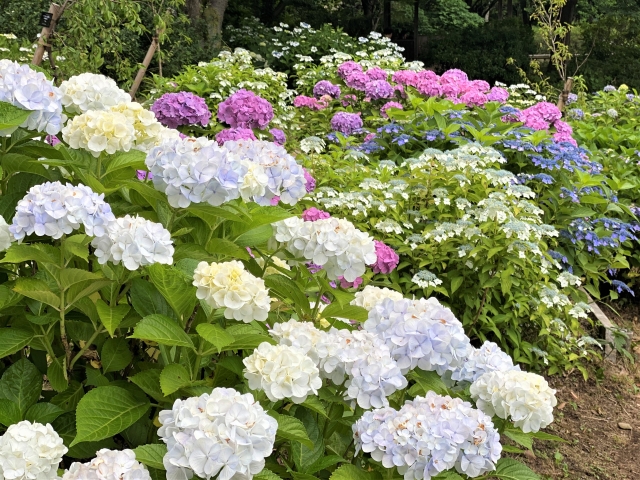 Showa Memorial Park (昭和記念公園) is one of the largest city parks in Tokyo, located in Tachikawa City, which is approx 30 mins away from the central Tokyo. Wide variety of flowers can be seen at the park through the year including charming Hydrangea flowers which flourish in June.
Map: https://goo.gl/PDTN9X
Access: 2 mins walk from Nishi Tachikawa Station
Hours: 9:30~17:00
Fee: 450 yen
Best Time to Visit: June
5. Sumida Park
Sumida Park (隅田公園) is a popular park along Sumida River, near Asakusa. The park has a promenade called "Ajisai Road" where over 6,000 Hydrangea flowers are planted for 2 km long. Visitors can enjoy the charming blue flowers with the famous Tokyo Skytree.
Map: https://goo.gl/kAKRDL
Access: 5 mins from Asakusa Station
Fee: Free
Best Time to Visit: mid to late June
---
For more articles about Japan, check these links!!
▽Related Articles▽
▼Editor's Picks▼
---