Japan's 3 Biggest Festivals in June
Best Japanese festivals in June!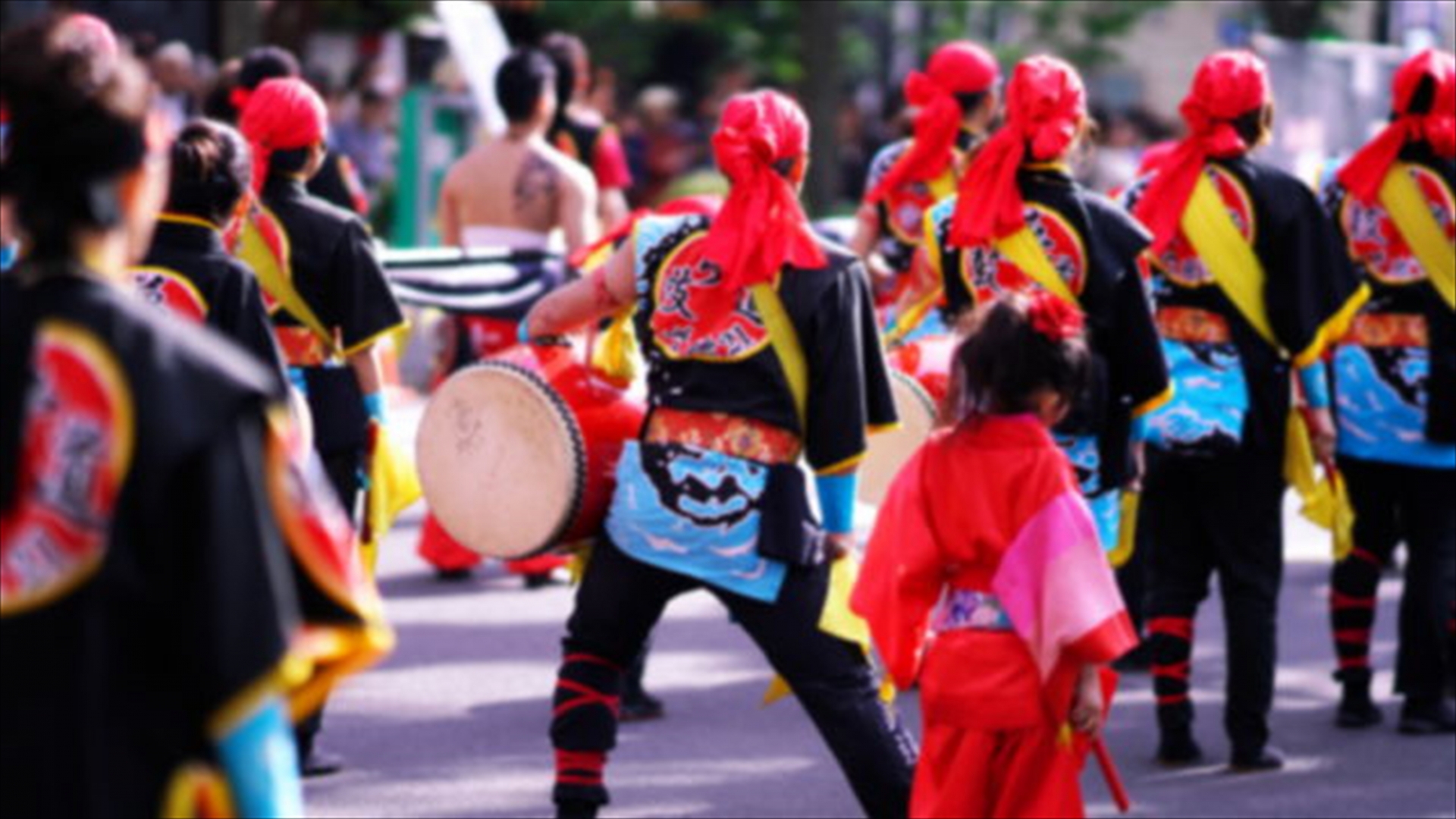 Let's beat the gloomy rain season with energetic festivals!! Here are 3 biggest festivals held in Japan in June, which you can't miss!
-Yosakoi Soran Festival, Hokkaido
Date: early June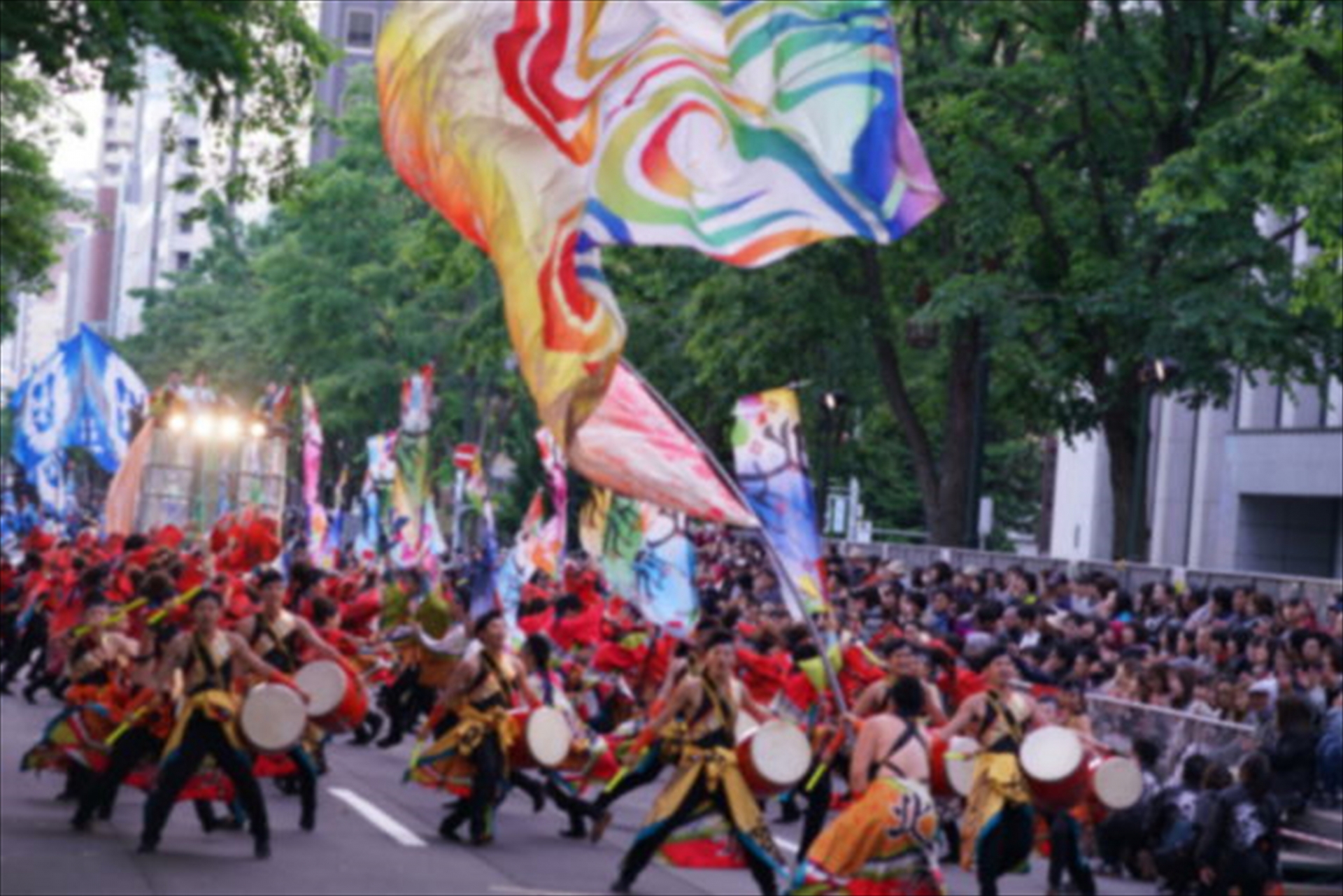 Yosakoi Soran Festival (YOSAKOIソーラン祭り) is an annual festival held in early June in Sapporo City, Hokkaido.
The festival was held in 1992 for the first time and the scale gets bigger and bigger every year, inviting over 2 million visitors. The festival features Yosakoi Dance (originally from Kochi prefecture) and Soran Bushi (traditional music in Hokkaido). There are about 300 teams participate the festival, performing on several stages and parade through the city.
Access: Odori Park- Odori Station or 10 mins walk from Sapporo Station
Website: https://www.yosakoi-soran.jp/
-Sanno Festival, Tokyo
Date: mid June
Sanno Festival (山王まつり) is one of major Shinto festivals in Tokyo, which is held every June at Hie Shrine.
The whole festival is actually 10 days long from early to mid June, and during the festival, there are events and food stalls at the shrine. The main event of the festival "Shinkosai" is held in mid June. The main event features a large parade of 300m long procession of priests, geisha in Edo Period costumes with Mikoshi (portable shrine) through the neighbourhood.
Access: Hie Shrine- 3 mins walk from Akasaka Station or Tameikesanno Station
Website: https://www.hiejinja.net/
-Otaue Rice Planting Festival, Osaka
Date: mid June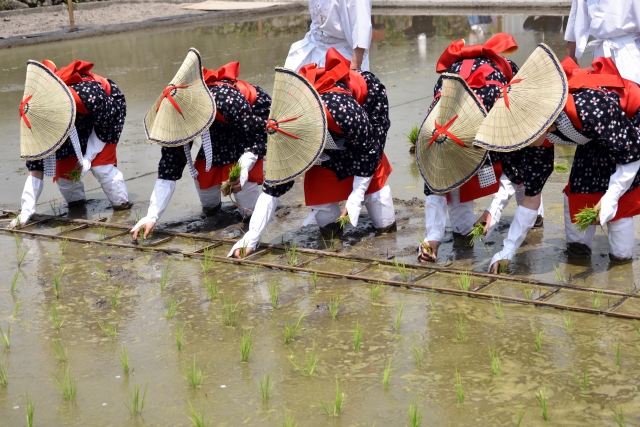 Otaue Rice Planting Festival (御田植神事) is held at Sumiyoshi Taisha Shrine in Osaka in mid June, which is one of the most historical and important shrines in Japan.
It's an ancient event praying for a rich rice harvest, considerably started 3rd century. The festival features rice planting on paddies with a traditional dance performance.
Access: Sumiyoshi Taisha Shrine- 3 mins walk from Sumiyoshi Taisha Station
Website: https://www.sumiyoshitaisha.net/
If you plan to travel Japan in June, you shouldn't miss the 3 biggest festivals. For more info about Japan in June, check these articles below!!
▽Related Articles▽
▼Editor's Picks▼
---