Tokyo in July : Best Things to Do 2020
What to Do in Tokyo in July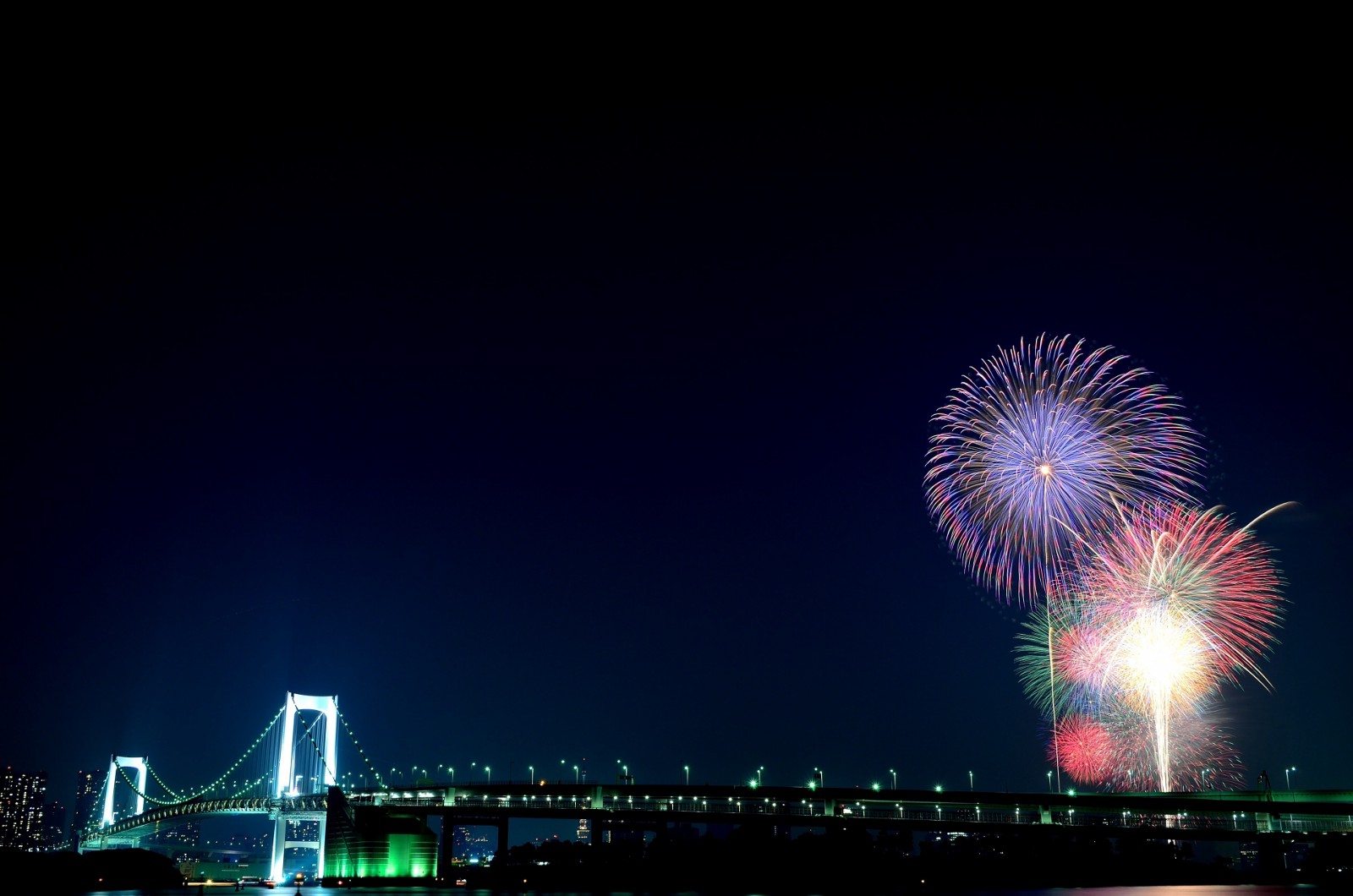 Summer has finally arrived in Japan! July is a perfect season to enjoy summer events in Tokyo! If you are a lucky person travelling to Tokyo this July, check out our list of the latest travel info and the best things to do in Tokyo in 2020 July, including the hottest festivals, fireworks events and nearby beaches! Let's enjoy Japanese summer with our 2020 July To-Do list 🙂
IMPORTANT NOTICE:
Some of listed places/events in Tokyo in July 2020 are closed or cancelled due to coronavirus
1. Fireworks
Fireworks are the symbol of Japanese summer, and the most popular events during the season. Numbers of fireworks events are held across Japan from July to August, especially on weekends, and in Tokyo, almost fireworks festivals are held almost every weekends. Sumida Fireworks Festival is the biggest fireworks event which is held on the last weekend of July every year. The event features over 20,000 colourful fireworks above Sumida River, attracting nearly 1 million viewers.
For the best fireworks festivals in Tokyo in 2020 summer, check out the attached link below!
2. Summer Festivals (Natsu Matsuri)
Besides fireworks festivals, numbers of traditional summer festivals (Natsu Matsuri) are held across Japan in July and August, and some of events can be enjoyed in Tokyo.
Mitama Matsuri (靖国神社みたままつり) is one of the biggest summer festivals in Tokyo during summer, which is held at Yasukuni Shrine for 4 days from 13 to 16 July 2020. The highlights of Mitama Matsuri is the 30,000 paper lanterns that are displayed at the approach to the main hall of the shrine. The Mikoshi (portable shrine) ceremony, Bon odori dance and numbers of vendors selling food and drinks are also featured at the event.
Note: Mitata Matsuri in 2020 has been cancelled due to the Coronavirus pandemic
See the attached link below for more information about summer festivals in Tokyo in summer!
3. Matcha
Summer is the best season to enjoy Matcha products! Numbers of shops, restaurants, confectioneries released their limited-time Matcha food, desserts and drinks during spring/summer. Matcha dessert buffets are probably the best choice for Matcha lovers as the variety of quality Matcha desserts can be enjoyed with all-you-can-eat style. Matcha dessert buffets are held at several luxury hotels in Tokyo including ANA InterContinental Tokyo who hosts "Matcha Collection" offering delicious Matcha dishes at 7 different venues at the hotel.
Related article:
4. Dessert Buffets
Besides Matcha sweets buffet, various summer dessert buffets are held in Tokyo this year. Each venues offers their original themed buffets with various seasonal ingredients such as tropical fruits, melon, ice cream, etc. Be indulged with the high-quality desserts with all-you-can-eat style!
Related article:
5. Beer Garden
What can beat the ice cold beer in the hot summer?? Beer garden is the popular night-out spot in Tokyo which open during summer. Beer gardens are usually set at the rooftop or open-air terrace of the department stores, hotels and restaurants in Japan, offering delicious food and chilled beer. From rustic salaryman's favourite watering hole to trendy instagram-worthy BBQ garden, various kinds of beer gardens can be found in Tokyo today.
See the link below for the most trending beer gardens in Tokyo in summer!
6. Night Pool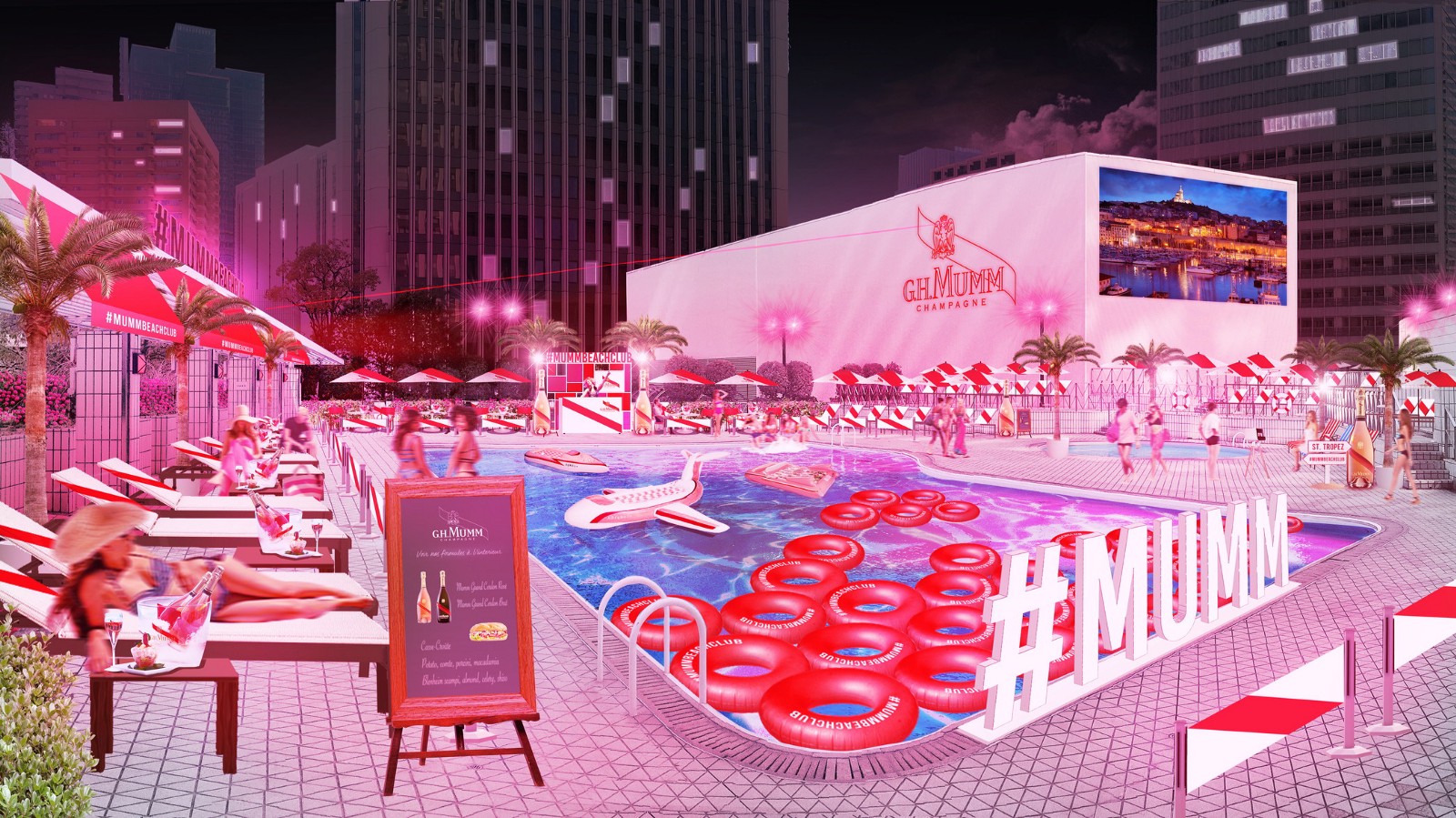 Night pool is becoming a huge summer trend in Tokyo in the past years. The numbers of luxurious hotels in Tokyo open their open-air pool and terrace at night, entertaining visitors by the instagram-worthy decoration, colourul cocktails, and the stunning view of the city of Tokyo by night. Also the night pool parties are held on weekends at some hotels with live DJ and special light effects.
ANA InterContinental Tokyo is one of the most popular night pool spots in Tokyo. The hotel is hosting the seasonal pool event, the "#MUMMBEACHCLUB" with the glittering French Riviera theme and collaborating with the luxury champagne brand, Maison Mumm. The #MUMMBEACHCLUB DJ Party Night is held on every Thursday and Friday (18:00~21:00) during the season (except 15 & 16 August).
-ANA InterContinental Tokyo Garden Pool #MUMMBEACHCLUB
Map: http://bit.ly/2FzgMkl
Date: TBA (29 June to 8 September 2019)
Hours:
from 29 June to 19 July 8:00~20:00 (~22:00 on Thursday and Friday)
from 20 July to 8 September 7:00~22:00
Price:
Visitors 9,000 yen/5,000 yen after 18:00 (Weekdays), 20,000 yen (Weekends, Holidays and from 12–16 August)
Hotel Guests 4,000 yen
Lady's Day (Monday and Tuesday) 7,000 yen (4,000 yen after 18:00) for female visitors (except 12 & 13 August)
Related article:
7. Tanabata (Star Festival)
7 July is the day of Tanabata (Star Festival), celebrating the meeting of the two lovers Orihime and Hikoboshi (represented by the stars Vega and Altair) separated by the milky way according to legend. Several special events of Tanabata is held around 7 July in/around Tokyo including Zojoji Temple, Hiratsuka City and Tokyo Disneyland & DisneySea.
-Zojoji Tanabata Festival
Date: TBA (6 & 7 July 2018)
Hours: 17:30~21:00
Map: http://bit.ly/2K1bsdB
Info: https://www.zojoji.or.jp/news/525.html
-Shonan Hiratsuka Tanabata Festival
Date: CANCELLED
Hours: till 21:00 (till 20:00 on the last day)
Map: http://bit.ly/2JvjQlR
Info: http://www.tanabata-hiratsuka.com/
-Tokyo Disneyland & DisneySea
Date: TBA
Map: http://bit.ly/2QfIk30
Ticket info:
Tokyo Disneyland Tickets 1 Day Pass (Direct Entry Tickets)
Tokyo DisneySea Tickets 1 Day Pass (Direct Entry Tickets)
Related article:
8. Beaches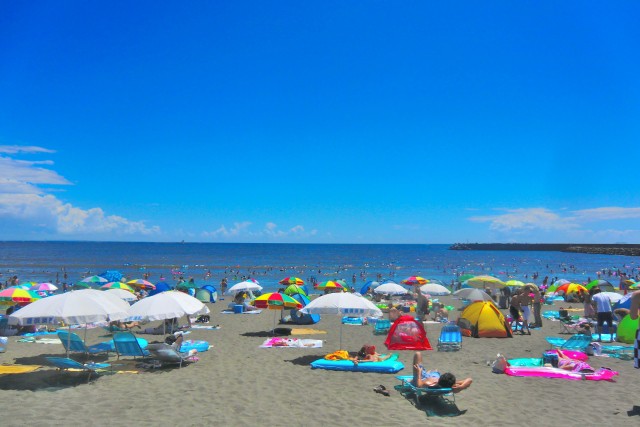 The beach season officially starts in early-mid July in Kanto Region, and there are several great beaches you can access from Tokyo within 1–2 hours such as Shonan area (Kanagawa Prefecture), Izu Peninsula (Shizuoka Prefecture) and Boso Peninsula (Chiba Prefecture). The popular beaches are lined with temporary beach houses, cafes and bars offering visitors rental facilities, food and drinks with a lively atmosphere. During summer lifeguards are present at most of beaches and family with kids can safely enjoy.
See the link below for more information about the best beaches near Tokyo!
9. Ocean Peoples Tokyo <TBA>
Yoyogi Park is one of the most popular parks in Tokyo which holds numbers of interesting events through the year. Ocean Peoples Tokyo is Japan's biggest beach themed event held every July at Yoyogi Park. The 2-day free event features ocean themed events, the live concert by Japanese and international musicians, a market with over 80 stalls offering food, drinks and handmade crafts, etc.
Date: TBA (13 & 14 July 2019)
Map: http://bit.ly/2t6THzB
Info: https://oceanpeoples.com/
Related article:
10. ECO EDO Nihonbashi ART AQUARIUM <TBA>
Art AQUARIUM is a popular summer event that has invited over 9 million visitors in total. The event collaborates with over 10,000 goldfish in various shaped fish tanks with the special effects of lights and art with the motif of Edo Period. The Night Aquarium is also available after 7 pm, offering various alcohol beverage. The live performance by DJs and special events are held on weekends.
Related article:
11. Rental Yukata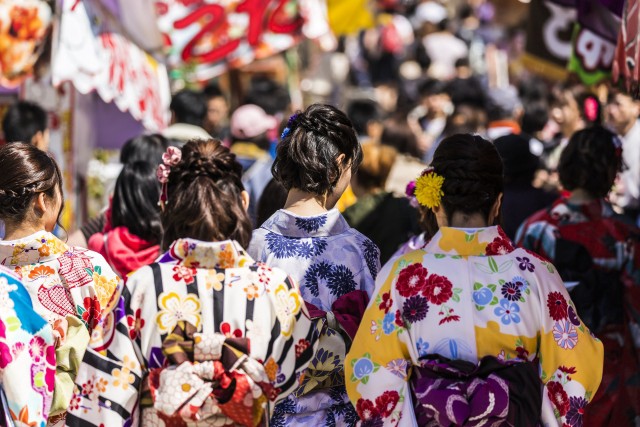 If you are travelling in Japan during summer, you should definitely take an opportunity to try on traditional Japanese dress for summer, Yukata. Yukata is like a summer version of Kimono, and it's much lighter and easier to put on. Yukata is available with hundreds of thousands of patterns, and also with wide price range depending on materials and designs. Yukata can be rented for a day at many rental Kimono stores in Tokyo during summer, and it's a popular outfit for attending summer festivals or fireworks events.
For the information about renting Yukata/Kimono in Tokyo, please check out the link below!
12. Cold Desserts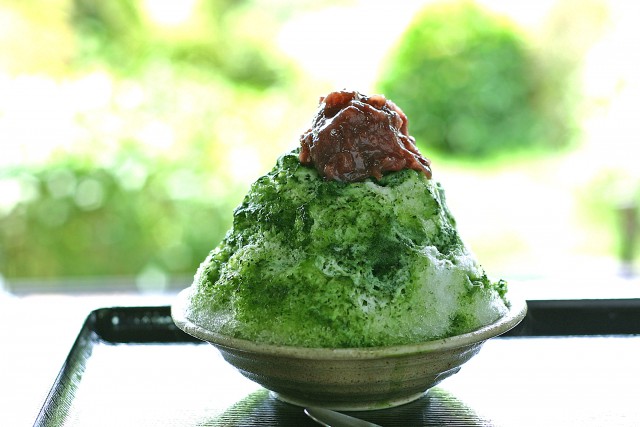 Let's beat the summer heat with cool and delicious treats in Tokyo! Summer in Tokyo is extremely hot, and stopping by for cold desserts are the best way to get away. Shaved ice (Kakigori n Japanese), ice cream and bubble tea are the most trending summer desserts in Tokyo nowadays, and numbers of cafes offering delicious, creative and photo-worthy desserts and drinks.
See the attaches links below introducing the best desserts in Tokyo for 2020 summer!
Shaved Ice: 10 Best Kakigori in Tokyo
Ice Cream: 7 Best Ice Cream Shops in Tokyo
Bubble Tea: 5 Best Bubble Tea Shops in Tokyo
▼Going to Tokyo in August??▼
Did you enjoy the list?? Which the special events and tourist attractions in 2020 July do you anticipate most?? For more information about travelling in Japan in summer, here are some more articles for you to check out 😉
▽Related Articles▽
▼Editor's Picks▼
---