Tokyo in August : Best Things to Do 2021
What to Do in Tokyo in August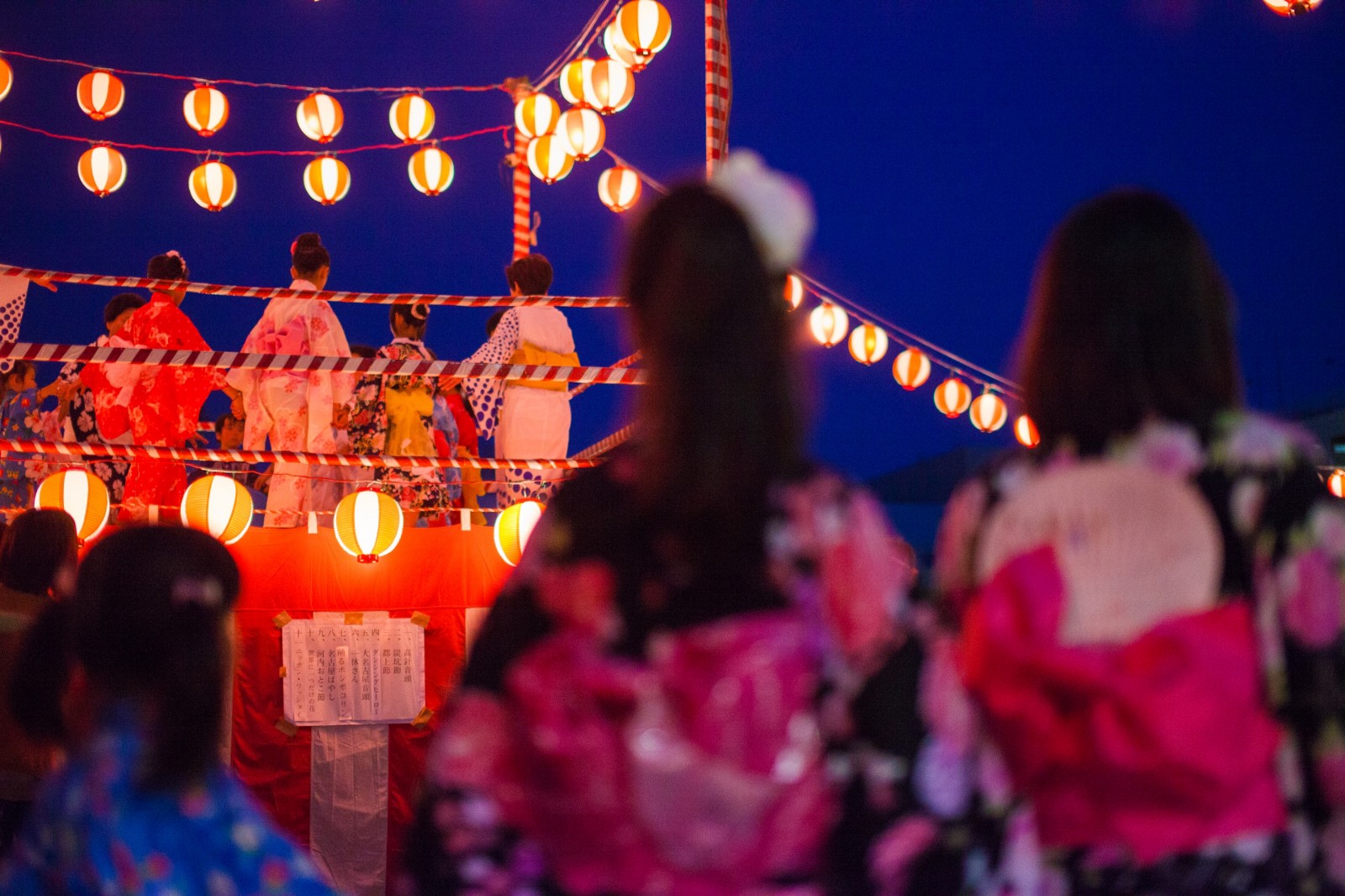 Travelling to Tokyo in August?? It's the summer holiday season in Japan and there are numbers of summer events held in the city! From traditional Japanese festivals and spectacular fireworks to Otaku and Anime events, there are various special events that can be enjoyed only in 2021 summer!
Check out the list of the best things to do in Tokyo in August 2021!
Note: Some of listed places/events in Tokyo in August 2021 may change their operation hours/be closed or cancelled due to COVID-19. Please check official websites for the latest updates before visiting.
1. Summer Festivals (Natsu Matsuri)
Summer festivals (Natsu Matsuri) is a top attraction in Japan during summer. Various festivals are held almost every week in Tokyo during summer including traditional Japanese summer festivals to unique dance festivals.
See the link below to check the hottest summer festivals held in Tokyo this summer!
2. Fireworks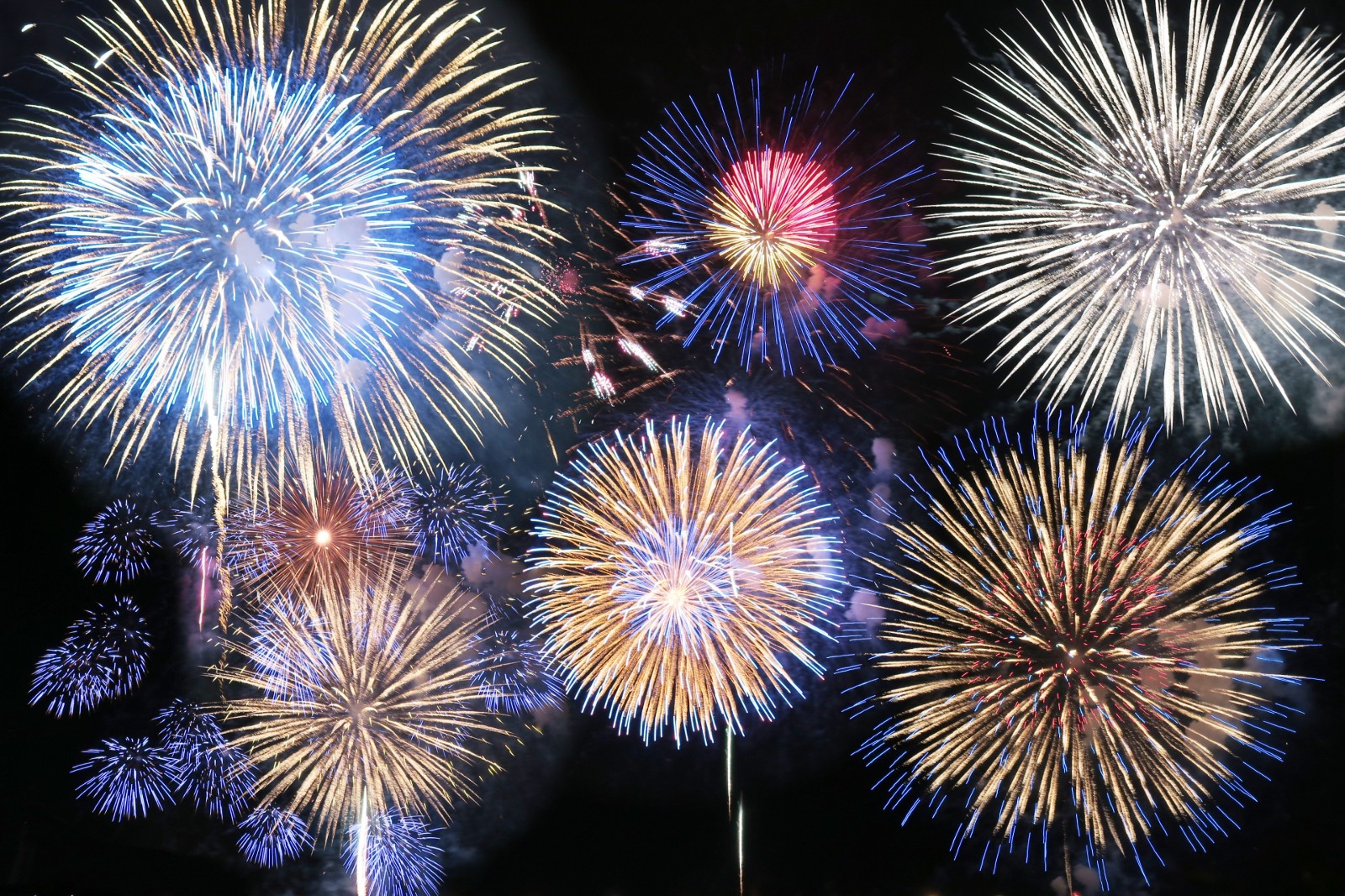 Besides summer festivals, fireworks are the top attraction in Japan during summer. Fireworks festivals are held almost every weekend from mid July to end of August along with numbers of stalls selling traditional summer food and drinks.
Check out the list of the best fireworks festivals in Tokyo in summer!
3. 2021 Summer Olympics
Last year, Tokyo Summer Olympics was postponed to this year due to the influence of coronavirus, and it's rescheduled in this year. 2021 Summer Olympics will be held from 23 July to 8 August, followed by Paralympic games from 24 August to 5 September 2021.
Related article:
4. Beach
Beaches are definitely the best attraction in Japan during summer. The most beautiful beaches might be located in the southern part of Japan, but there are several vibrant beaches near Tokyo where you can have a lot of summer fun! During summer, the popular beaches are lined by beach huts and bars, offering food, drinks and rental facilities.
Click the link below to check out the best beaches accessible from Tokyo!
5. Beer Garden/BBQ
Numbers of rooftop bars and restaurants open temporarily in Tokyo during summer. From the classic beer garden to trendy BBQ parties, various kinds of open-air eateries are available through summer. It's a great spot to hangout at night with ice cold beer and smokey BBQ dishes.
See the attached links below for the best beer gardens and BBQ spots in Tokyo this summer!
6. Detective Conan Cafe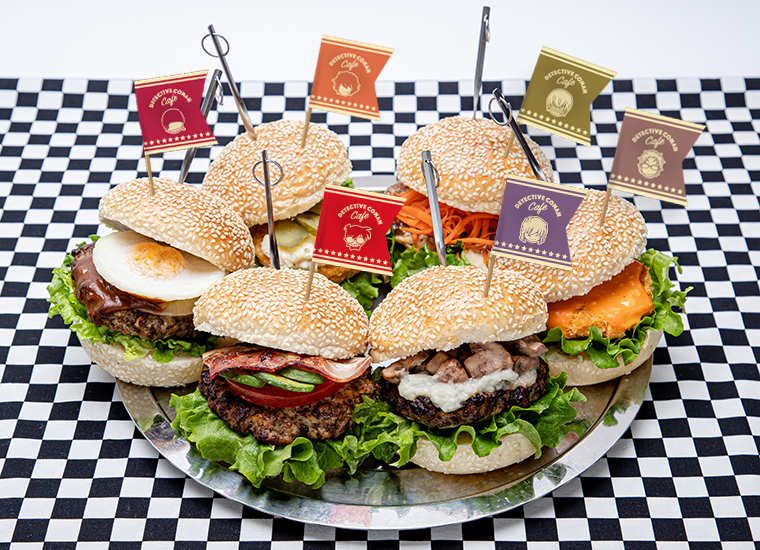 The 24th movie of the popular Japanese anime/manga series "Case Closed", Detective Conan: The Scarlet Bullet will be released on 16th April 2021 after being delayed for one year due to the COVID-19 pandemic. To celebrate the new movie release, the limited-time Detective Conan Cafe will open at 7 locations in 4 cities in Japan including three locations in Tokyo: Omotesando, Shinjuku and Oshiage. The cafe offers the exclusive food and drink menu, original merchandise and special gifts for visitors.
More info:
8. Seafood Boost at THE STEAKHOUSE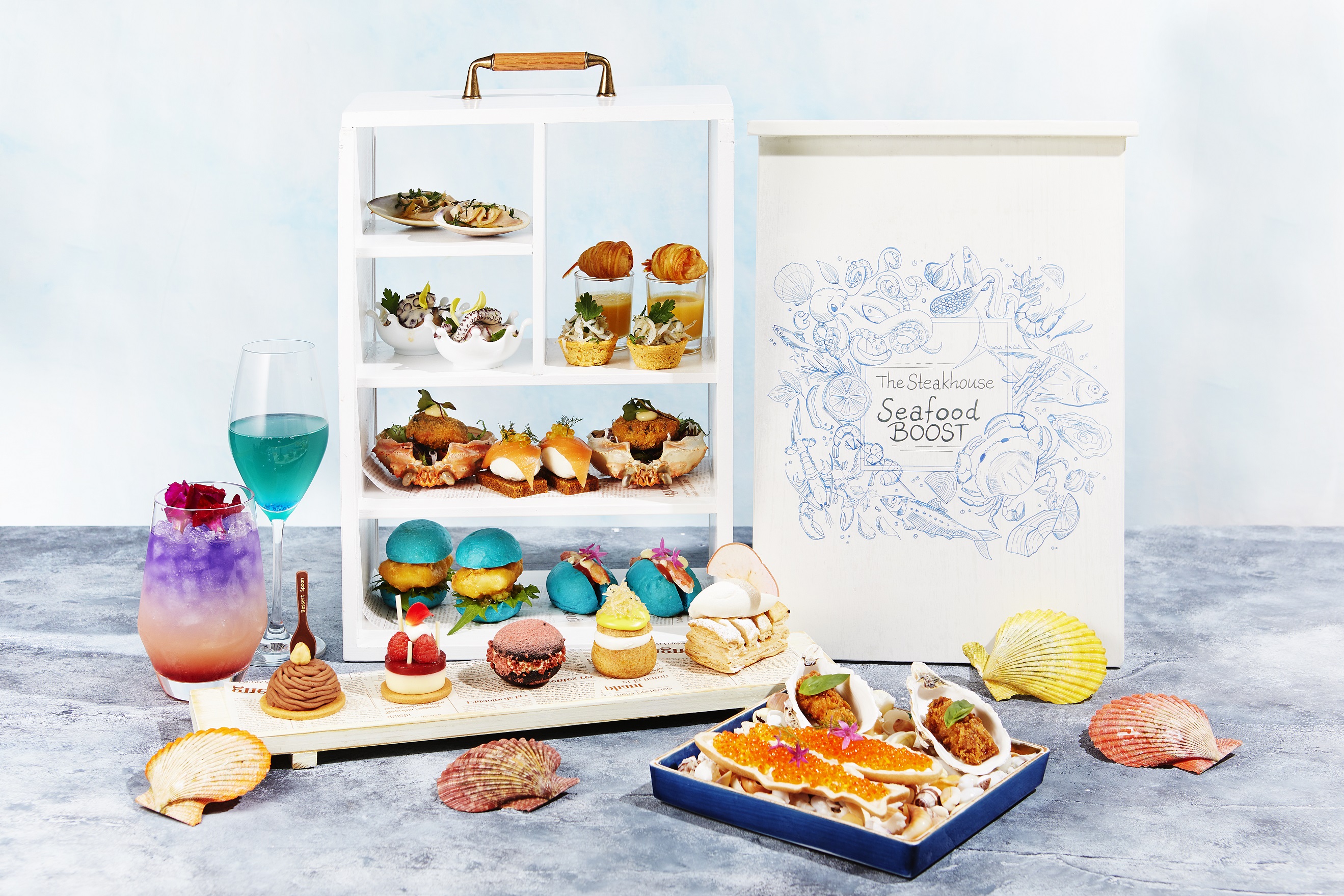 The tasty, satisfying and picture-perfect afternoon tea box is served at the fine American style steak restaurant, THE STEAKHOUSE, situated on the 3rd floor of ANA InterContinental Tokyo. During spring and summer, their afternoon tea box is served with seafood theme, consisting a variety of bite-sized seafood savories and coloufrul desserts in a special crafted box. Free-flow tea, coffee and original non-alcohol cocktails are also included. Boost your day with the delicious and photo-worthy afternoon tea in the heart of Tokyo! Please make a reservation in advance by the day before at the latest. (Reservation)
Related article:
8. WHO IS BANKSY?
The world's famous pseudonymous street artist, BANKY's exhibition "WHO IS BANKSY? (バンクシーって誰?展 )" will be held at Terrada Warehouse G1 Building in Tokyo from 21 August to 5 December 2021. Banksy's own gems of stencil art works that were given to private collectors will be lined up, and you can enjoy the history of a mysterious writer through the exhibition.
Venue: Warehouse TERRADA G1 Building
Map: http://bit.ly/2HBrbOf
Date: 21 August to 5 December 2021
Official Website: https://ilovebanksy.com/
Related article:
9. DC Exhibition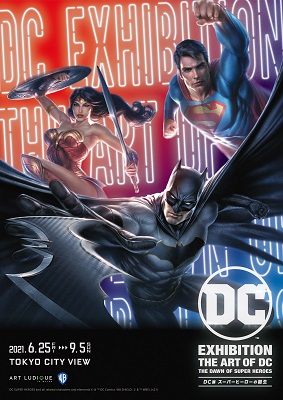 The exhibition of DC comics "THE ART OF DC –THE DAWN OF SUPER HEROES" will be held in Japan for the first time. The exhibition displays over 400 items such as valuable comics, movie costumes and props. Visitors can explore the history and how DC comics and the characters have been fascinating the world. It will first take place at Tokyo City View Sky Gallery, Roppongi Hills in Tokyo then tour several cities across Japan including Osaka, Nagoya and Fukuoka.
More info:
10. KAWS TOKYO FIRST
A Brooklyn based artist and designer, KAWS will have his first large-scale exhibition in Japan. "KAWS TOKYO FIRST" will be held at Mori Arts Center Gallery in Roppongi, Tokyo from 16 July to 11 October 2021. The exhibition will be featuring about 70 paintings, statues and products that show his unique art production process. There will be also works from KAWS's private collection, which are created by artists who have influenced him.
Venue: Mori Arts Center Gallery
Date: 16 July to 11 October 2021
Hours: 12:00~20:00 (~17:00 on Tuesday) *last admission at 19:30
Official Website: http://www.kaws-tokyo-first.jp/
11. Night Pool
Night Pool is the latest trend in Tokyo during summer. Several luxurious hotels open their rooftop swimming pool as the venue of summer pool parties for visitors. Each hotel offers their original unique themes as well as the pool parties/events with live music and colourful cocktails. It's the great way to cool down with water while being in the middle of the concrete jungle and the cool view of skyscraper!
Related article:
12. Dessert Buffets
The all-you-can-eat dessert buffets with seasonal ingredients have been a huge food trend in Tokyo in the past years. A variety of dessert buffets are held at Tokyo's high-end hotels, and each hotel offers creative and amazing quality desserts with their original themes. From Häagen-Dazs to tropical summer fruits, here are the best dessert buffets available in Tokyo from last summer!
13. Shaved Ice
Are you are a sweets lover?? When it comes to desserts, Tokyo is the right city to try various kinds of sweets from trendy to classic ones. Shaved ice (Kakigori in Japanese) dominates the dessert industry in Tokyo during summer, and the current trend is the ones are big, fluffy and with generous amount of toppings. It's the best way to cool down while shopping or sightseeing in Tokyo during extremely hot summer!
See the link below to check the best Kakigori shops in Tokyo.
14. Rental Yukata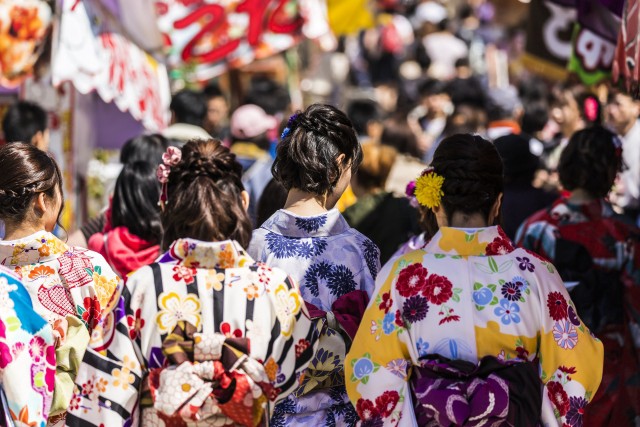 If you are travelling in Japan during summer, you should definitely take an opportunity to try on traditional Japanese dress for summer, Yukata. Yukata is like a summer version of Kimono, and it's much lighter and easier to put on. Yukata is available with hundreds of thousands of patterns, and also with wide price range depending on materials and designs. Yukata can be rented for a day at many rental Kimono stores in Tokyo during summer, and it's a popular outfit for attending summer festivals or fireworks events.
For the information about renting Yukata/Kimono in Tokyo, please check out the link below!
15. WANO AKARI × HYAKUDAN KAIDAN Illumination Festival (TBA)
Another cool indoor event in Tokyo, WANO AKARI × HYAKUDAN KAIDAN Illumination Festival is an illumination event held at one of Tokyo's most prestigious hotels, Hotel Gajoen Tokyo since 2015. The event features various traditional and regional Japanese art works and crafts collaborating with light effects. Check out the link below for more information!
16. Summer Comiket <Postponed>
Comiket (Comic Market) is Japan's largest comic-related event, which is held twice a year in summer and winter. Summer Comiket, The COMIC MARKET 99 is postponed to winter due to the influence of coronavirus and the new date will be announced in near future. The event is held at Tokyo Big Sight, featuring thousands of comics published by professional and amateur artists, and also a large numbers of cosplayers gather at this event.
Map: https://goo.gl/A9EGvz
Date: TBA
Hours: 10:00~16:00
Admission: Free
Official website: http://www.comiket.co.jp/index_e.html
17. Pikachu Outbreak (TBA)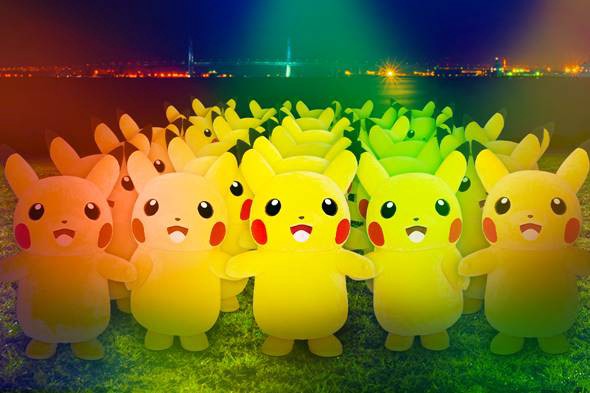 Pikachu Outbreak (ピカチュウ大発生) has been an extremely popular Pokemon event in Japan since 2014, and it'll be held this summer with the largest scale so far. In total of 2,000 Pikachu will be appearing at several spots in Minato Mirai are in Yokohama in mid August.
The biggest highlight of the event is the Pikachu Super Outbreak with 50 Pikachu mascots marching down Rinko Park.
Related article:
18. Tokyo Disneyland & Tokyo DisneySea
Tokyo Disney Resort (Disneyland and DisneySea) hosts an annual summer event with special themed parades/shows as well as limited time merchandise collection. Donald's Hot Jungle Summer at Tokyo Disneyland and Disney Pirates Summer at Tokyo DisneySea will be available till 1 September!
For special events and the schedule at Tokyo Disney Resort, please check the link below!
▼Going to Tokyo in September??▼
Thanks for reading! Don't miss the special events and things to do ONLY available in Tokyo this summer! If you are planning a trip to Japan this summer, here are some more useful travel info to check out!
▽Related Articles▽
▼Editor's Picks▼
---