Tokyo in August : Best Things to Do 2020
What to Do in Tokyo in August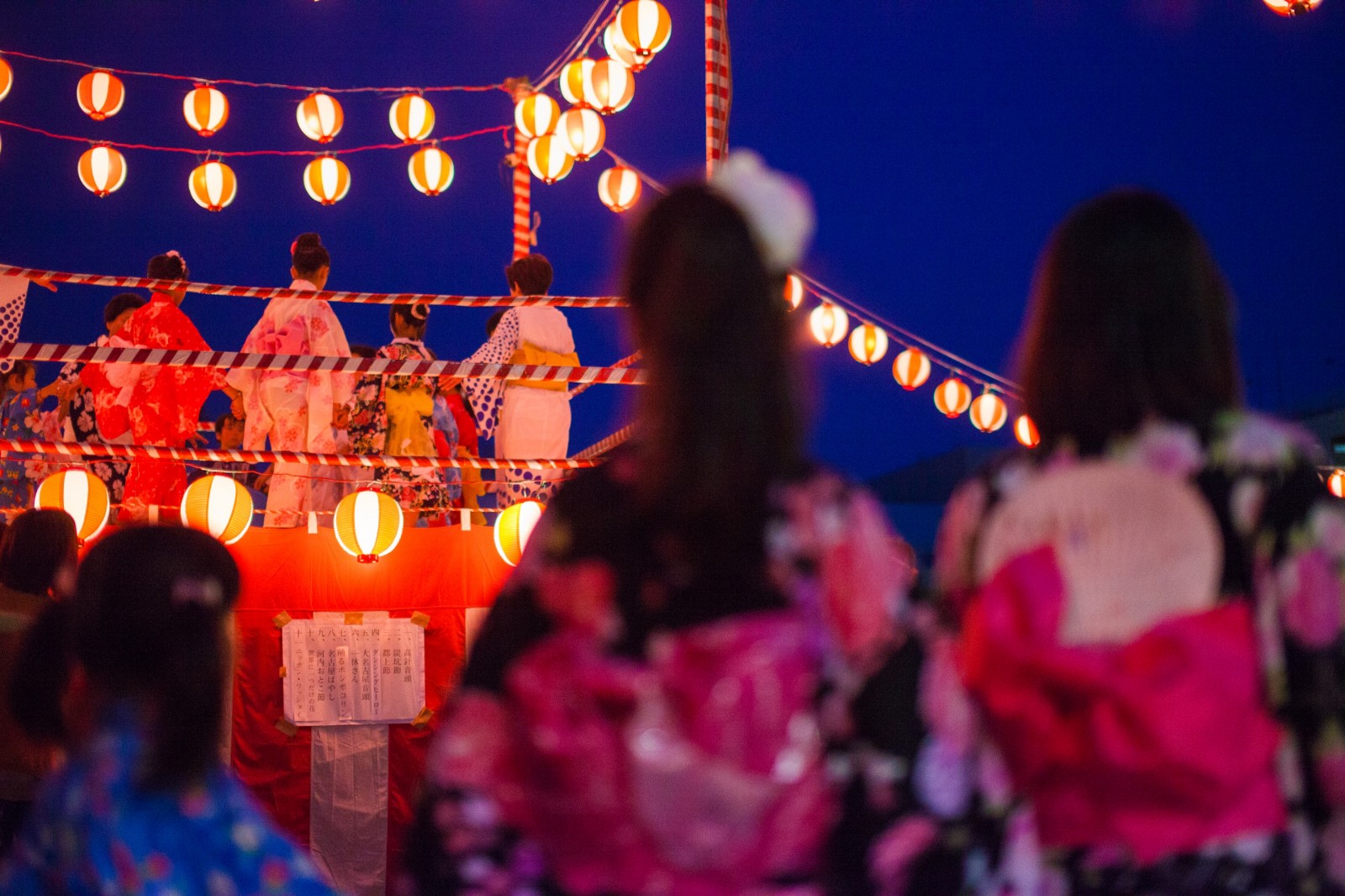 Travelling to Tokyo in August?? It's the summer holiday season in Japan and there are numbers of summer events held in the city! From traditional Japanese festivals and spectacular fireworks to Otaku and Anime events, there are various special events that can be enjoyed only in 2020 summer!
Check out the list of the best things to do in Tokyo in August 2020!
IMPORTANT NOTICE:
Some of listed places/events in Tokyo in August 2020 are closed or cancelled due to coronavirus
1. Summer Festivals (Natsu Matsuri)
Summer festivals (Natsu Matsuri) is a top attraction in Japan during summer. Various festivals are held almost every week in Tokyo during summer including traditional Japanese summer festivals to unique dance festivals.
See the link below to check the hottest summer festivals held in Tokyo this summer!
2. Fireworks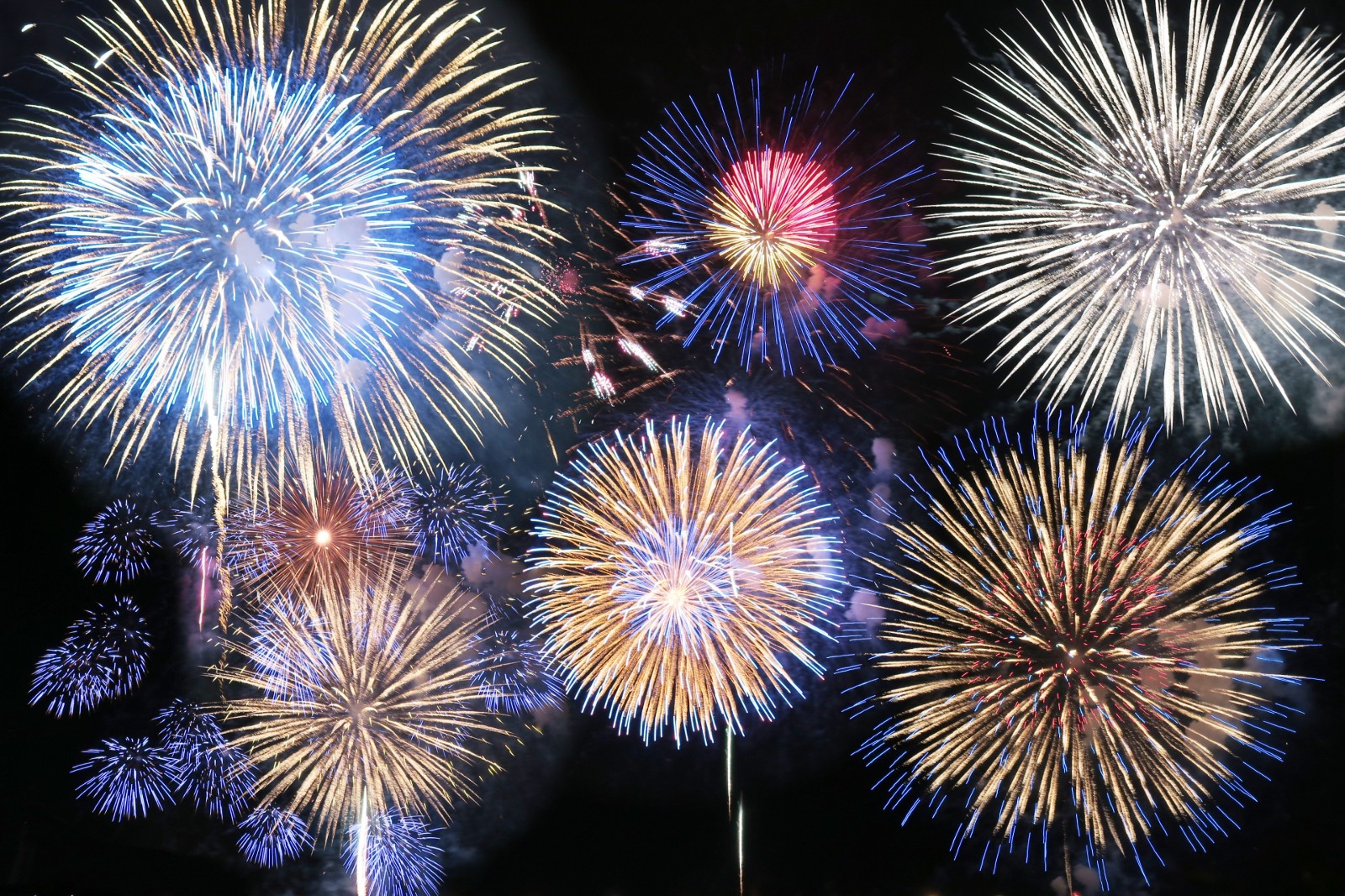 Besides summer festivals, fireworks are the top attraction in Japan during summer. Fireworks festivals are held almost every weekend from mid July to end of August along with numbers of stalls selling traditional summer food and drinks.
Check out the list of the best fireworks festivals in Tokyo in 2020 summer!
4. Beach
Beaches are definitely the best attraction in Japan during summer. The most beautiful beaches might be located in the southern part of Japan, but there are several vibrant beaches near Tokyo where you can have a lot of summer fun! During summer, the popular beaches are lined by beach huts and bars, offering food, drinks and rental facilities.
Click the link below to check out the best beaches accessible from Tokyo!
5. Night Pool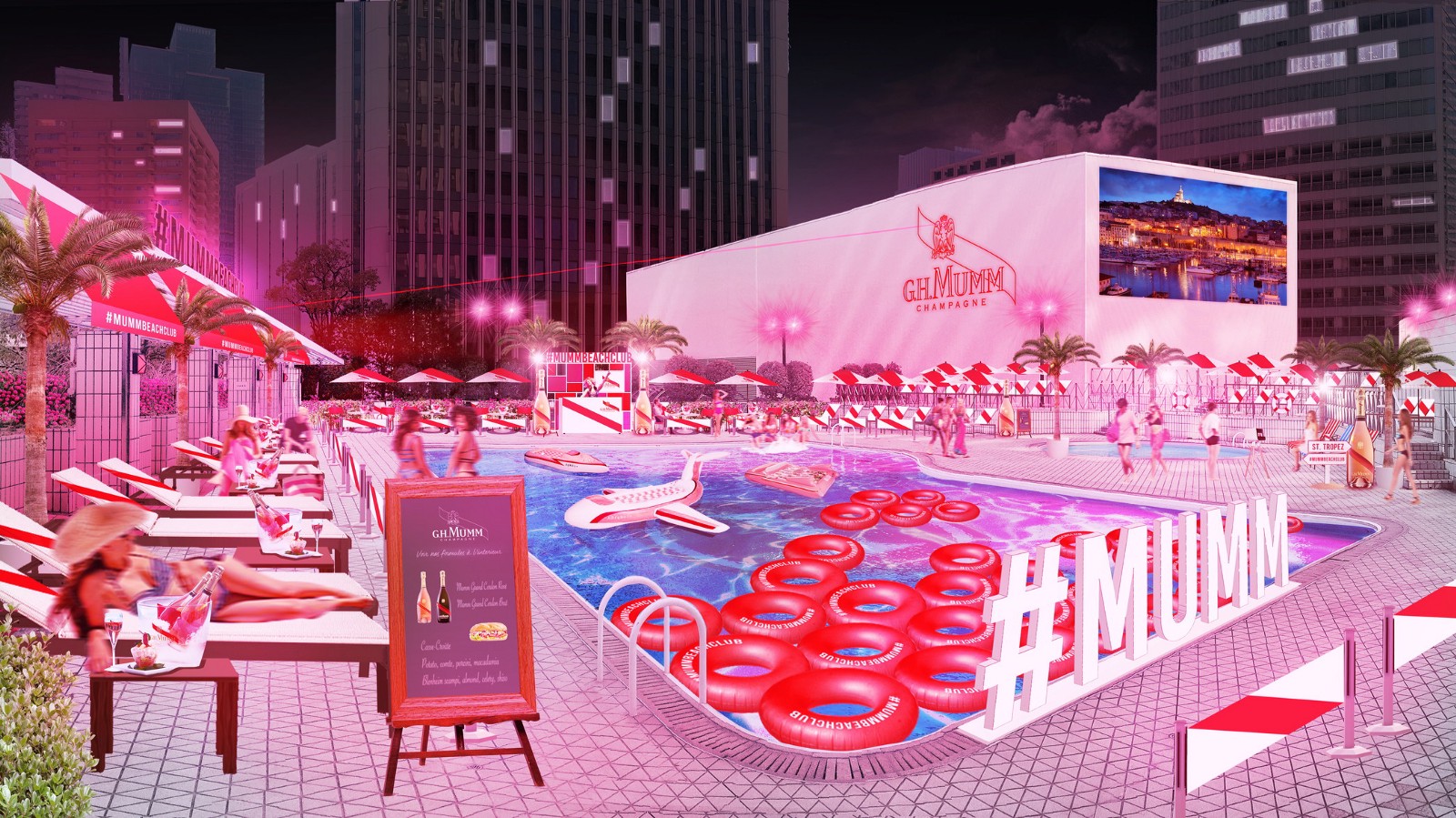 Night Pool is the latest trend in Tokyo during summer. Several luxurious hotels open their rooftop swimming pool as the venue of summer pool parties for visitors. Each hotel offers their original unique themes as well as the pool parties/events with live music and colourful cocktails. It's the great way to cool down with water while being in the middle of the concrete jungle and the cool view of skyscraper!
Check out article below for the best night pool in Tokyo this summer!
6. Beer Garden/BBQ
Numbers of rooftop bars and restaurants open temporarily in Tokyo during summer. From the classic beer garden to trendy BBQ parties, various kinds of open-air eateries are available through summer. It's a great spot to hangout at night with ice cold beer and smokey BBQ dishes.
See the attached links below for the best beer gardens and BBQ spots in Tokyo this summer!
7. Dessert Buffets
The all-you-can-eat dessert buffets with seasonal ingredients have been a huge food trend in Tokyo in the past years. This summer, a variety of dessert buffets are held at Tokyo's high-end hotels, and each hotel offers creative and amazing quality desserts with their original themes. From Häagen-Dazs to tropical summer fruits, check out the best dessert buffets available in Tokyo this summer!
8. Shaved Ice
Are you are a sweets lover?? When it comes to desserts, Tokyo is the right city to try various kinds of sweets from trendy to classic ones. Shaved ice (Kakigori in Japanese) dominates the dessert industry in Tokyo during summer, and the current trend is the ones are big, fluffy and with generous amount of toppings. It's the best way to cool down while shopping or sightseeing in Tokyo during extremely hot summer!
See the link below to check the best Kakigori shops in Tokyo.
10. MIDTOWN LOVES SUMMER (TBA)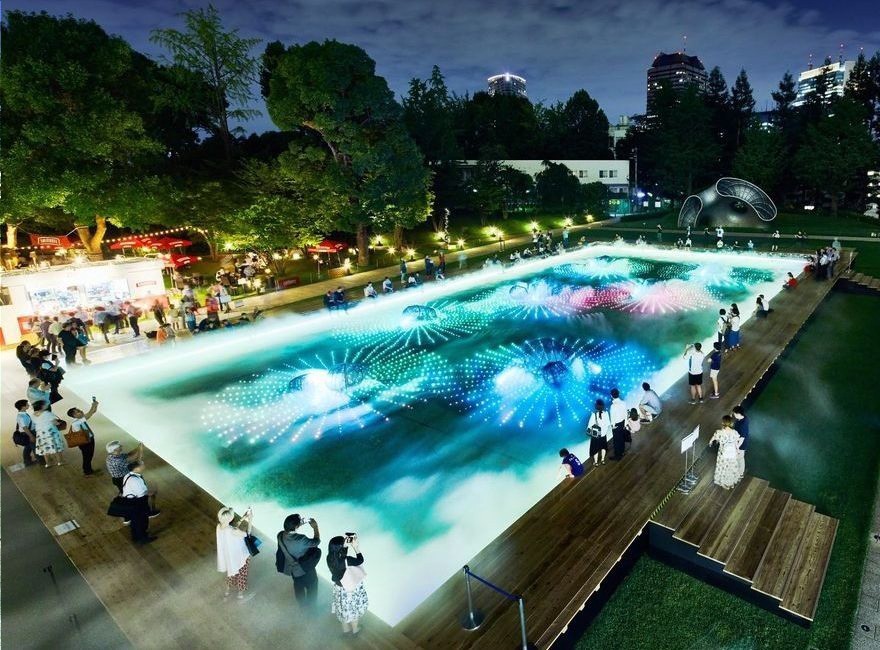 The popular multi-facility complex, TOKYO MIDTOWN is one of the most popular spots for night illumination in Tokyo during winter, and this year, they are hosting a summer illumination event. With the concept of "the Coolness of Japanese Summer", the light-up with the special effects by mists and the digital art with the motif of traditional Japanese summer, will be displayed at the Grass Square
Map: http://bit.ly/2YZ31ni
Access: Direct access from Rippongi Station Exit 8
Date: TBA (12 July to 25 August 2019)
Hours: 18:00~23:00 (mist display starts at 15:00)
11. ECO EDO Nihonbashi ART AQUARIUM (TBA)
The popular summer event in Tokyo, the Art AQUARIUM is held annually in summer with the largest number of 10,000 goldfish collaborating with the special effects of lights and art with the motif of Edo Period. The Night Aquarium is also available after 7 pm, offering various alcohol beverage. The live performance by DJs and special events are held on weekends.
Find out more info from the link below!
12. WANO AKARI × HYAKUDAN KAIDAN Illumination Festival (TBA)
Another cool indoor event in Tokyo, WANO AKARI × HYAKUDAN KAIDAN Illumination Festival is an illumination event held at one of Tokyo's most prestigious hotels, Hotel Gajoen Tokyo since 2015. The event features various traditional and regional Japanese art works and crafts collaborating with light effects. Check out the link below for more information!
13. Summer Comiket 2020 <Postponed>
Comiket (Comic Market) is Japan's largest comic-related event, which is held twice a year in summer and winter. Summer Comiket in 2020, The COMIC MARKET 99 will be postponed to winter due to 2020 Tokyo Olympics and Paralympics and the new date will be announced in near future. The event is held at Tokyo Big Sight, featuring thousands of comics published by professional and amateur artists, and also a large numbers of cosplayers gather at this event.
Map: https://goo.gl/A9EGvz
Date: TBA
Hours: 10:00~16:00
Admission: Free
Official website: http://www.comiket.co.jp/index_e.html
14. Pikachu Outbreak (TBA)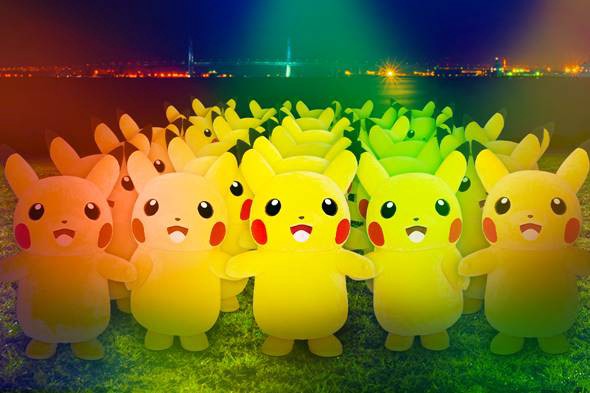 Pikachu Outbreak (ピカチュウ大発生) has been an extremely popular Pokemon event in Japan since 2014, and it'll be held this summer with the largest scale so far. In total of 2,000 Pikachu will be appearing at several spots in Minato Mirai are in Yokohama in mid August.
The biggest highlight of the event is the Pikachu Super Outbreak with 50 Pikachu mascots marching down Rinko Park.
Related article:
15. Tokyo Disneyland & Tokyo DisneySea
Tokyo Disney Resort (Disneyland and DisneySea) hosts an annual summer event with special themed parades/shows as well as limited time merchandise collection. Donald's Hot Jungle Summer at Tokyo Disneyland and Disney Pirates Summer at Tokyo DisneySea will be available till 1 September!
For special events and the schedule at Tokyo Disney Resort, please check the link below!
▼Going to Tokyo in September??▼
Thanks for reading! Don't miss the special events and things to do ONLY available in Tokyo this summer! If you are planning a trip to Japan this summer, here are some more useful travel info to check out!
▽Related Articles▽
▼Editor's Picks▼
---