Tokyo in August: Best Things to Do
What to Do in Tokyo in August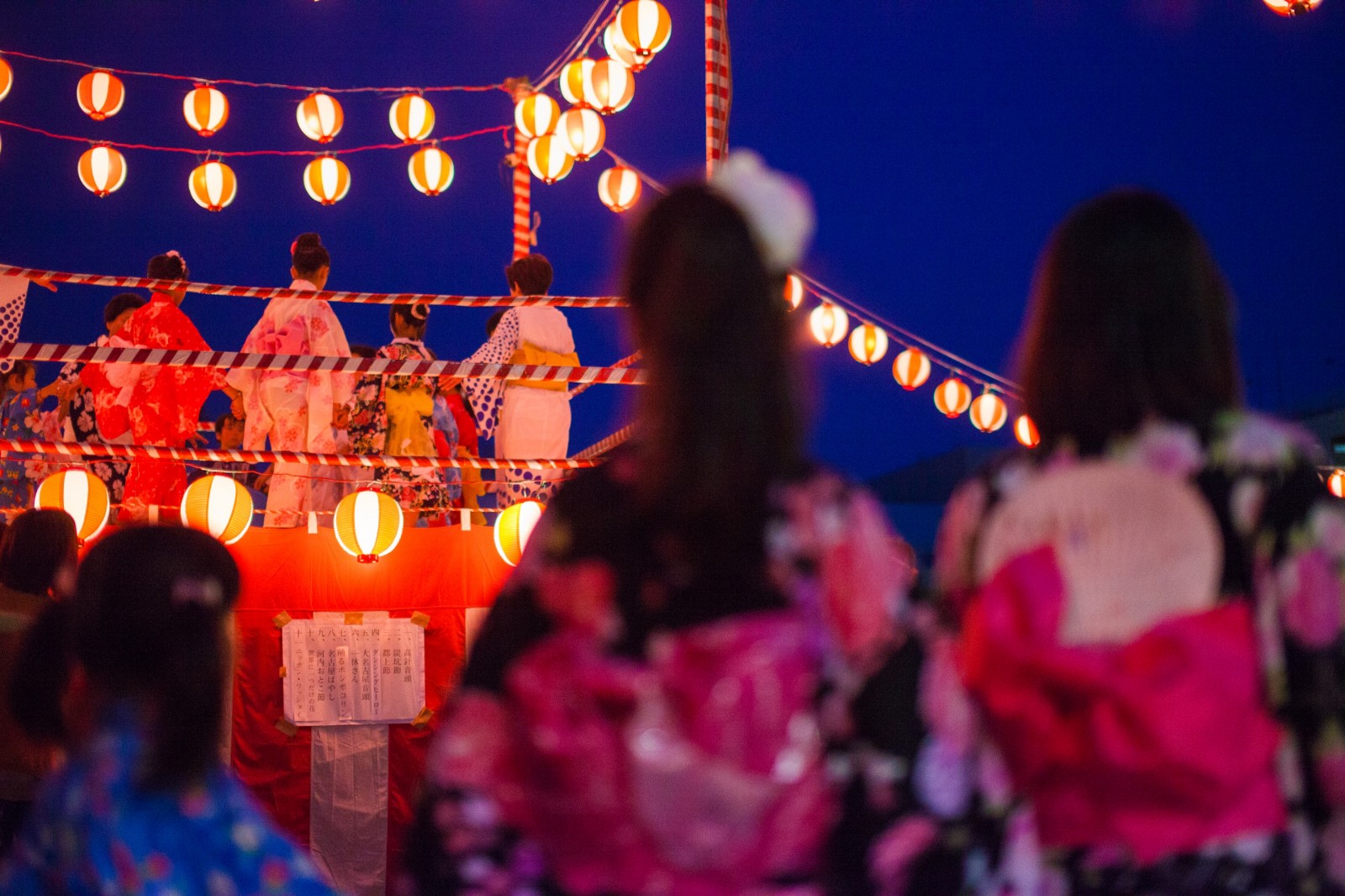 Travelling to Tokyo in August?? It's the summer holiday season in Japan and there are numbers of summer events held in the city! From traditional Japanese festivals and spectacular fireworks to Otaku and Anime events, there are various special events that can be enjoyed only in summer!
Check out the list of the best things to do in Tokyo in August!
*Please note that this article contains affiliate links.
Tokyo in August
August is the hottest month in Japan and average daytime temperatures in Tokyo range from 24°C (75.2°F) to 31°C (87.8°F) with maximum temperature rises close to 40°C in some days. So make sure to protect yourself from heat-related illness such as heatstroke, stay hydrated, wear light clothes and limit outdoor activities during a day if you don't feel well.
Tokyo in August is extremely hot, yet is really fun at the same time. The festive mood continues in the city and lots of exciting events such as fireworks and traditional Japanese festivals are held throughout the month. August is arguably one of the best months to visit Japan for unforgettable experiences.
1. Summer Festivals (Natsu Matsuri)
Summer festivals (Natsu Matsuri) are a top attraction in Japan during summer. Various festivals are held almost every week in Tokyo during summer from traditional Japanese summer festivals to unique dance festivals.
See the link below to check the hottest summer festivals held in Tokyo this summer!
2. Fireworks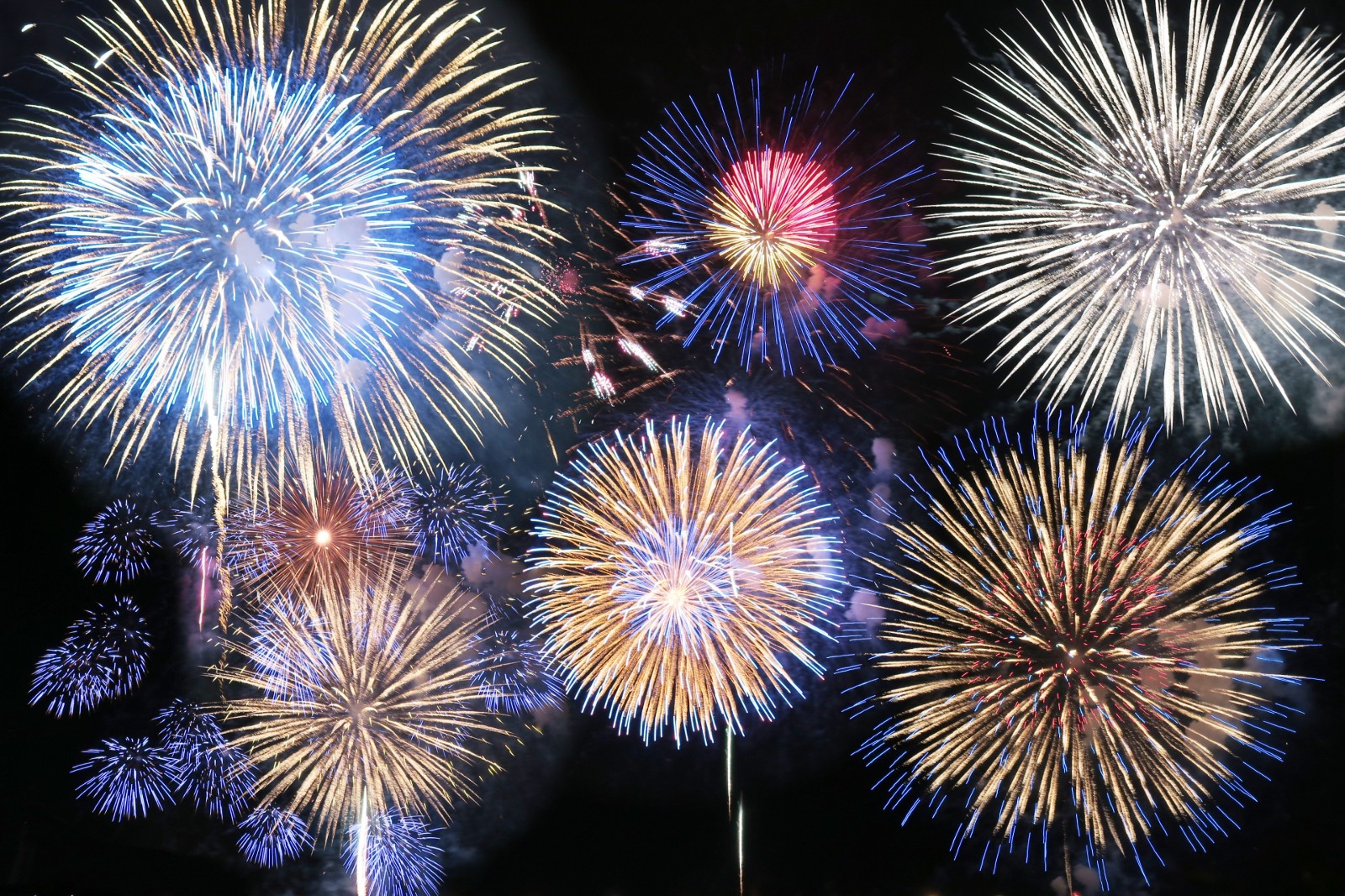 Besides summer festivals, fireworks are the top attraction in Japan during summer. Fireworks festivals are held almost every weekend from mid July to end of August along with numbers of stalls selling traditional summer food and drinks.
Check out the list of the best fireworks festivals in Tokyo in summer!
3. Beach
Beaches are definitely the best attraction in Japan during summer. The most beautiful beaches might be located in the southern part of Japan, but there are several vibrant beaches near Tokyo where you can have a lot of summer fun! During summer, the popular beaches are lined by beach huts and bars, offering food, drinks and rental facilities.
Click the link below to check out the best beaches accessible from Tokyo!
4. Beer Garden/BBQ
Numbers of rooftop bars and restaurants open temporarily in Tokyo during summer. From the classic beer garden to trendy BBQ parties, various kinds of open-air eateries are available through summer. It's a great spot to hangout at night with ice cold beer and smokey BBQ dishes.
Related articles:
Best Beer Gardens in Tokyo
Best BBQ Spots in Tokyo
5. SUMMER SONIC
The biggest music festival in Japan along with Fuji Rock Festival, Summer Sonic is held in Tokyo and Osaka for 3 days every August. The event features great musicians of various genre from all around the world from rock to EDM, and the past acts includes numbers of world's greatest artists like MUSE, The Chemical Brothers, Radiohead, Red Hot Chili Peppers, etc.
More info:
6. Fukagawa Festival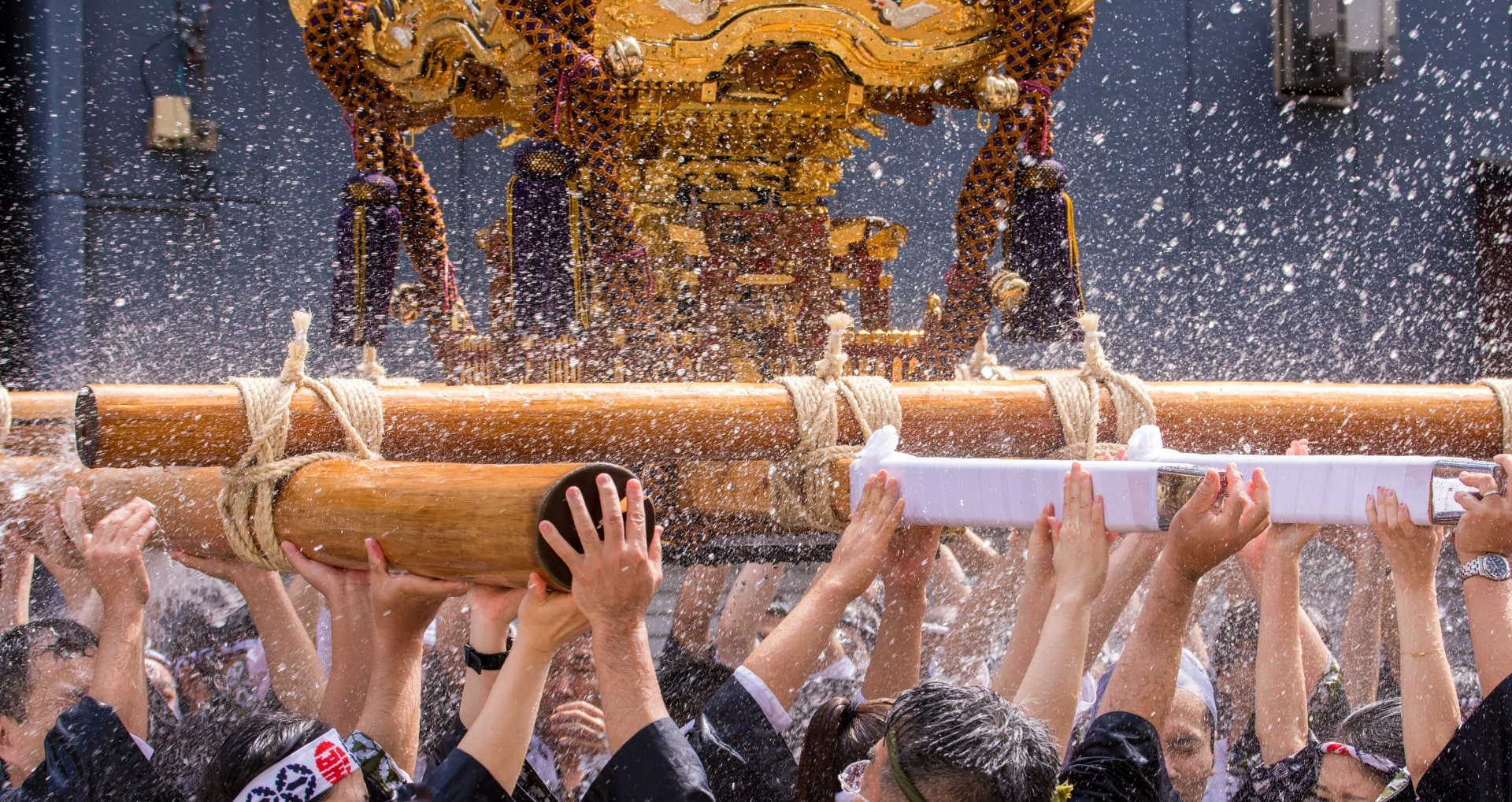 Fukagawa Festival (深川祭) is held annually in mid August at Tomioka Hachiman Shrine in Koto ward, Tokyo since Edo period. It's counted as one of the three greatest Shinto festivals in Tokyo along with Kanda Festival and Sanno Festival. It's often called Mizukake Matsuri which means "Water Throwing Festival" in Japanese as people throw water on the portable shrines (mikoshi) carried through in the neighbourhood.
Date: mid August
Map: https://goo.gl/maps/f5QLZpgxwRo9gXex7
7. WANO AKARI × HYAKUDAN KAIDAN Illumination Festival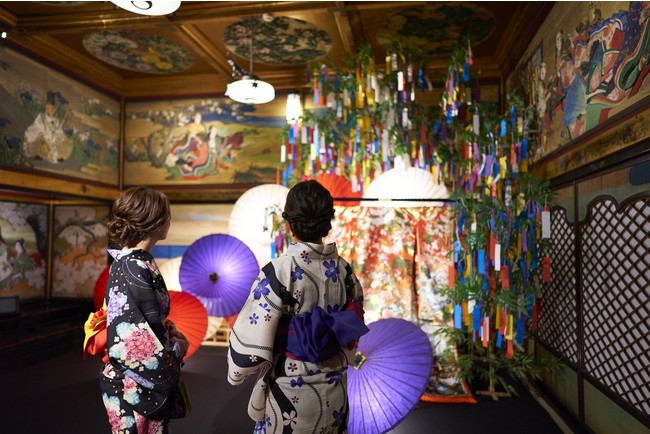 An indoor illumination event, WANO AKARI × HYAKUDAN KAIDAN is held at one of Tokyo's most prestigious hotels, Hotel Gajoen Tokyo during summer annually. The event features various traditional and regional Japanese art works and crafts collaborating with light effects.
Map: http://bit.ly/2NCFmDw
Access: 3 mins walk from JR Meguro Station
Related article: Japanese Illumination Art Festival at Hotel Gajoen Tokyo
8. Rental Yukata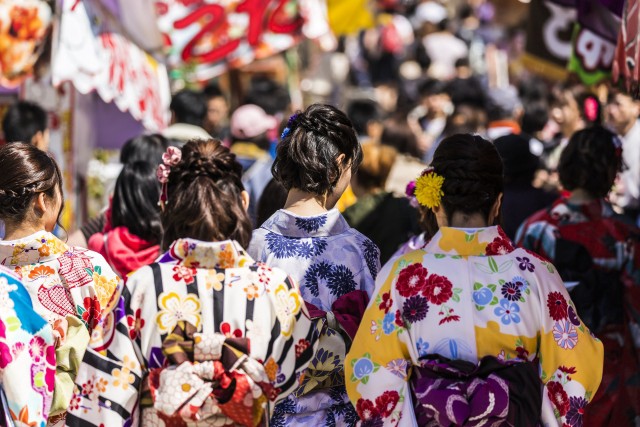 If you are travelling in Japan during summer, you should definitely take an opportunity to try on traditional Japanese dress for summer, Yukata. Yukata is like a summer version of Kimono, and it's much lighter and easier to put on. Yukata is available with hundreds of thousands of patterns, and also with wide price range depending on materials and designs. Yukata can be rented for a day at many rental Kimono stores in Tokyo during summer, and it's a popular outfit for attending summer festivals or fireworks events.
For the information about renting Yukata/Kimono in Tokyo, please check out the link below!
9. Summer Comiket
Comiket (Comic Market) is Japan's largest comic-related event, which is held twice a year in summer and winter. The event is held at Tokyo Big Sight, featuring thousands of comics published by professional and amateur artists, and also a large numbers of cosplayers gather at this event.
Official website: https://www.comiket.co.jp/info-a/TAFO/C102TAFO/cmkfor.html
10. Azabu Juban Noryo Festival
Azabu Juban Noryo Festival (麻布十番納涼まつり) is a traditional Japanese summer festival held on the last weekend of August in Azabu Juban district in Tokyo. The festival features approx 300 small stalls, selling a variety of festival food and regional specialties. The festival also features live music performance. Approx 300,000 people visit the event every year.
Date: late August
11. Experience OBON
Obon is a traditional custom in Japan happening in August every year and it's one of the most important events in the country. The Buddhist event is to commemorate and remember ancestors whose spirits are believed to return home in certain period during Obon. During Obon period, there are many celebrations and festivals in Japan. It's one of the busiest time of the year as many people take holiday or companies are closed, but if you are in Japan during Obon, you can feel the traditional side of Japanese summer.

Read more about Obon:
12. Cold Desserts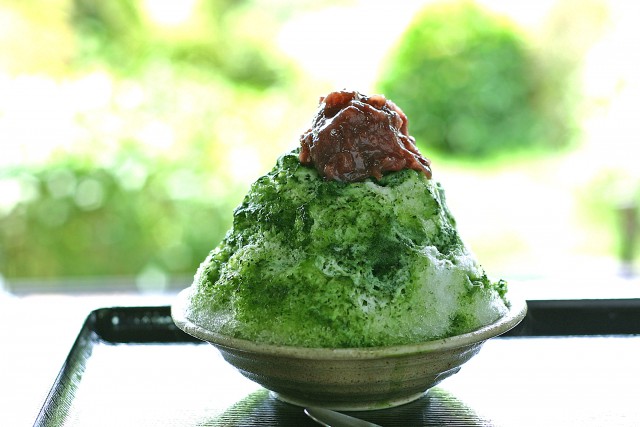 Let's beat the summer heat with cool and delicious treats in Tokyo! Summer in Tokyo is extremely hot, and stopping by for cold desserts are the best way to get away. Shaved ice (Kakigori n Japanese), ice cream and bubble tea are the most trending summer desserts in Tokyo nowadays, and numbers of cafes offering delicious, creative and photo-worthy desserts and drinks.
See the attaches links below introducing the best desserts in Tokyo for summer!
Shaved Ice: 10 Best Kakigori in Tokyo
Ice Cream: 7 Best Ice Cream Shops in Tokyo
Bubble Tea: 5 Best Bubble Tea Shops in Tokyo
13. Dessert Buffets
The all-you-can-eat dessert buffets with seasonal ingredients have been a huge food trend in Tokyo in the past years. A variety of dessert buffets are held at Tokyo's high-end hotels, and each hotel offers creative and amazing quality desserts with their original themes.
Related article: Best Summer Dessert Buffets in Tokyo
14. Tokyo Disneyland & Tokyo DisneySea
Tokyo Disney Resort (Disneyland and DisneySea) hosts an annual summer event with special themed parades/shows as well as limited time merchandise collection. Donald's Hot Jungle Summer at Tokyo Disneyland and Disney Pirates Summer at Tokyo DisneySea will be available till 1 September!
For special events and the schedule at Tokyo Disney Resort, please check the link below!
▼Going to Tokyo in September??▼
Thanks for reading! Don't miss the special events and things to do ONLY available in Tokyo this summer! If you are planning a trip to Japan this summer, here are some more useful travel info to check out!
▽Related Articles▽
▼Editor's Picks▼
---