Japan's 5 Biggest Festivals in August
Don't miss the best summer festival in Japan in August!!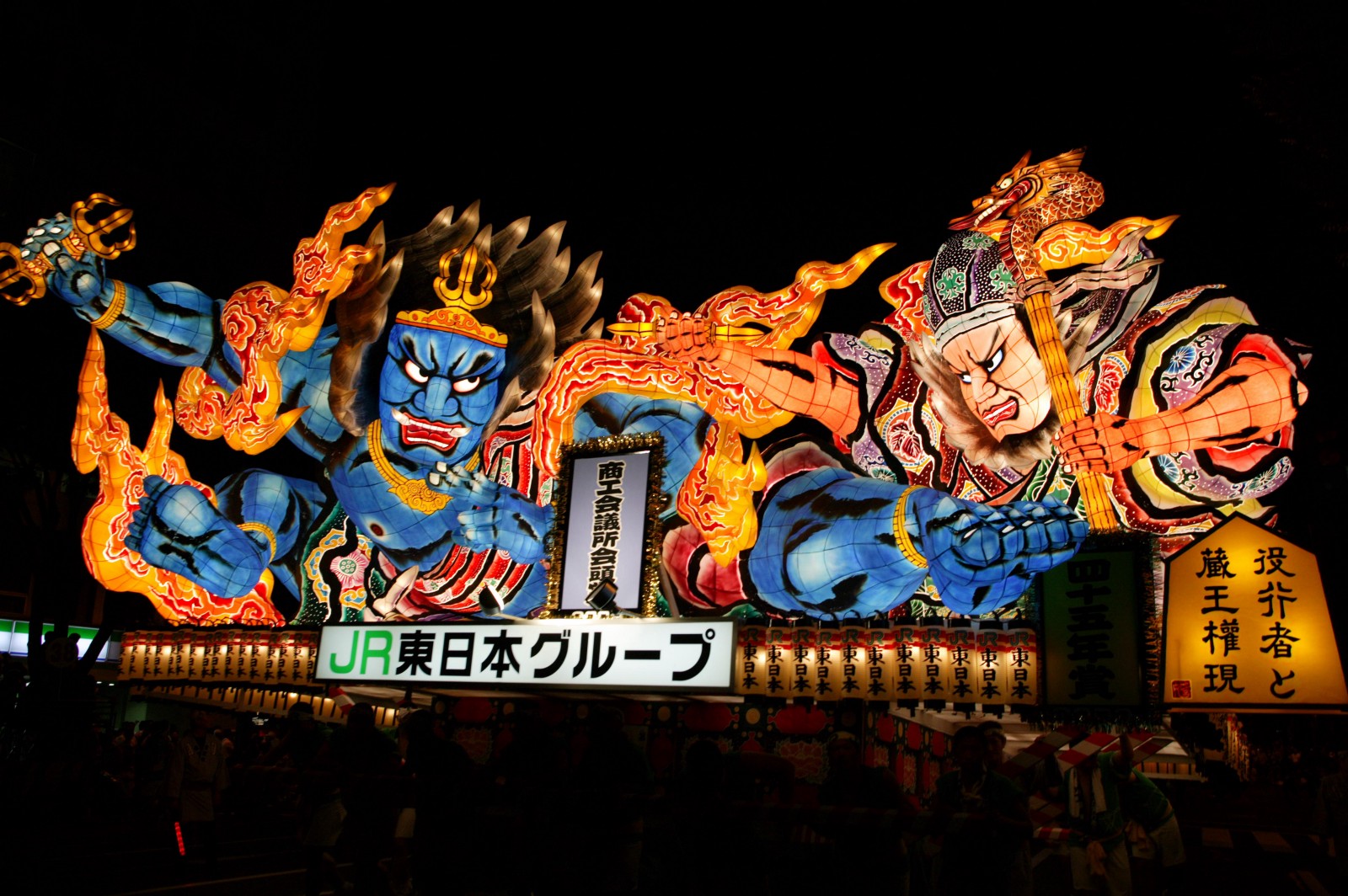 Japanese Summer festivals "Natsu Matsuri" are very unique and traditional. They are held all over Japan through summer especially many in August, and it's the great opportunity you can have wonderful experience in Japanese traditional summer atmosphere. Check out these 5 most recommended festivals in August!
1. Aomori Nebuta Festival, Aomori
Date: 2 to 7 August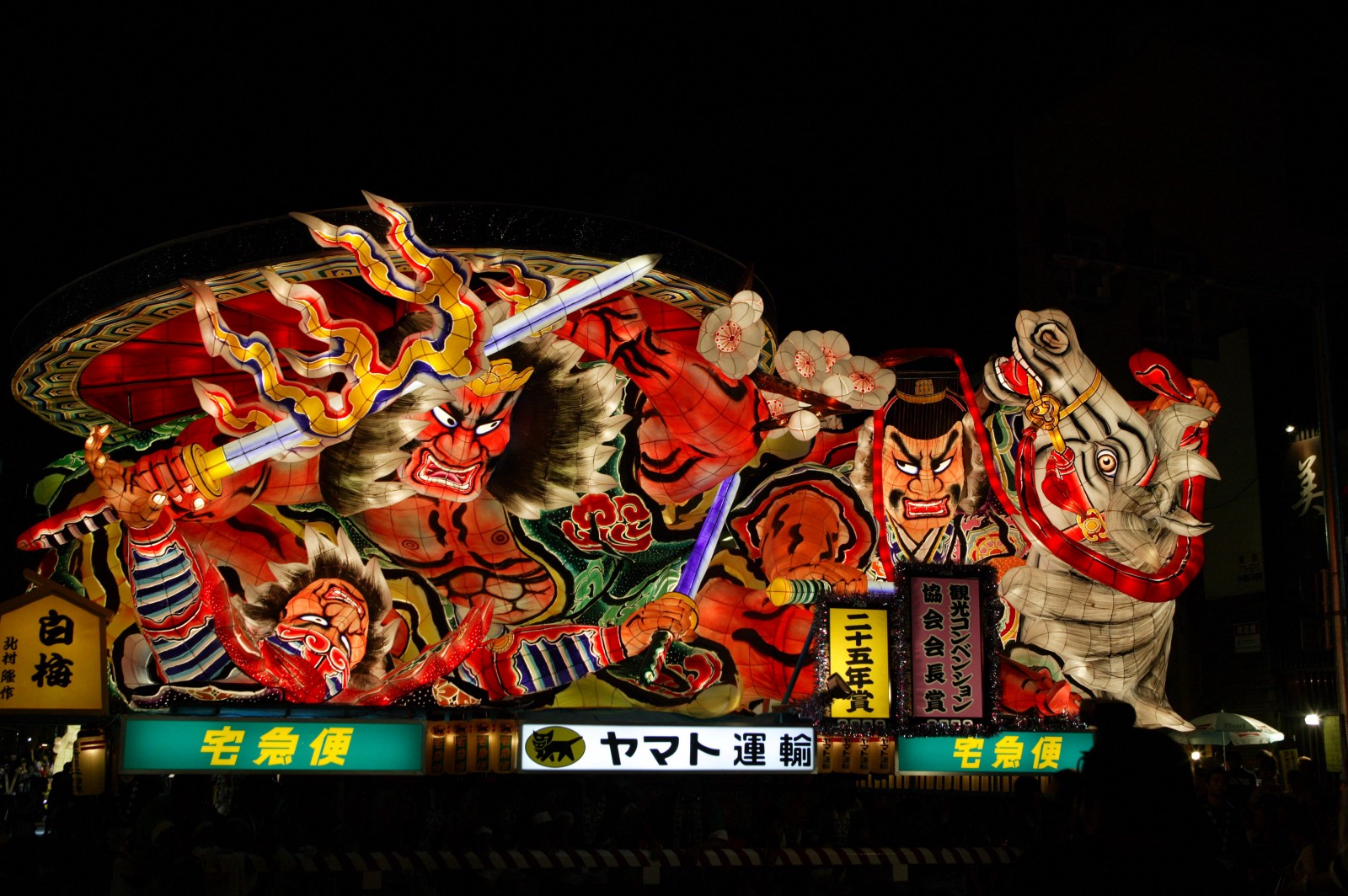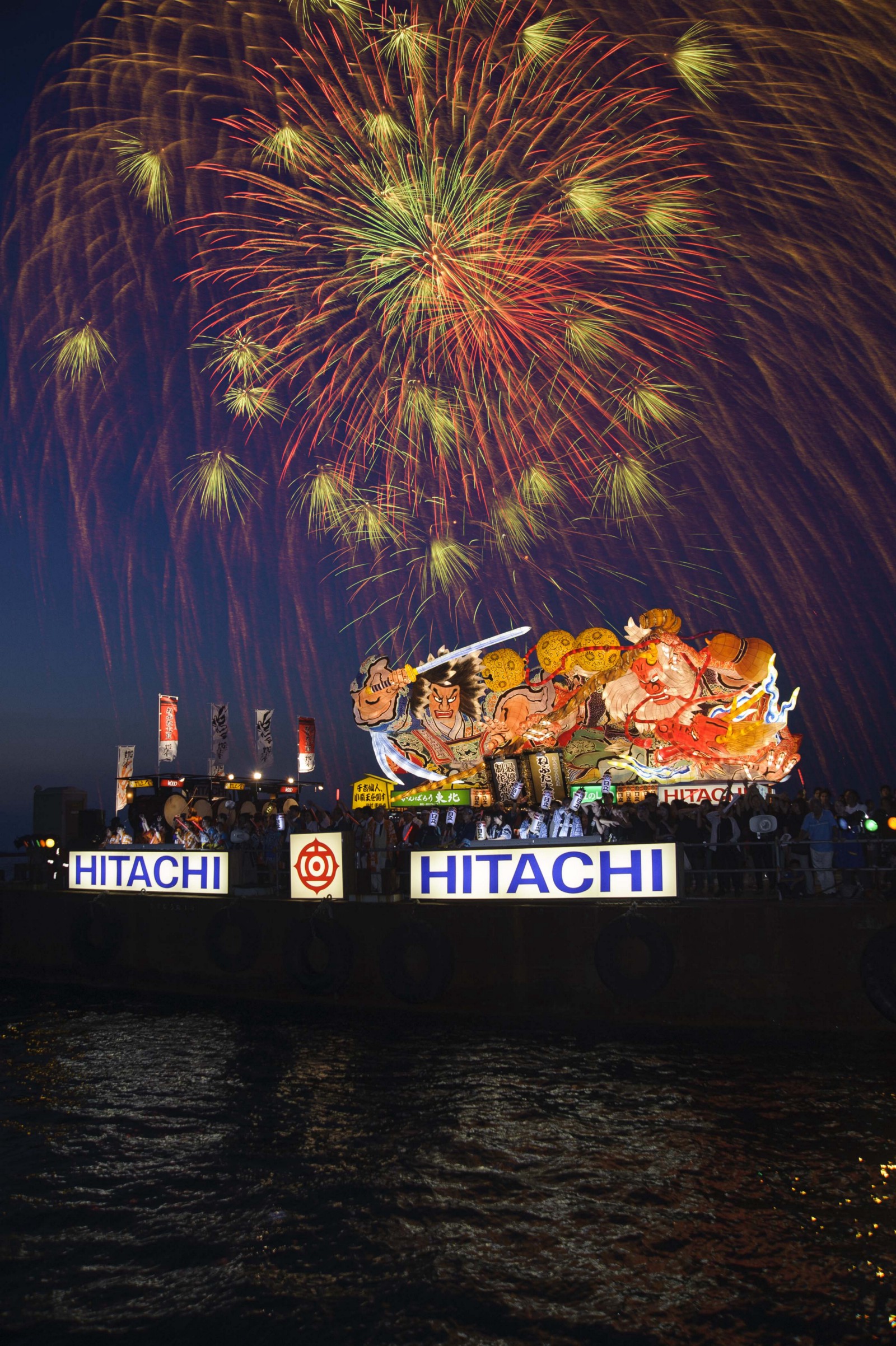 Aomori Nebuta Festival (青森ねぶた祭り) is one of the biggest Japanese summer festivals held in Aomori Prefecture. This spectacular and dynamic festival take places for 5 days from 2 to 7 August every year and attracts over 3 million people every year.
The festival features gigantic floats called "Nabuta", in brave warriors figure. Every evening during the festival, there is a parade with illuminated NEBUTA floats carried thorough the city by carriers and dancers in traditional costumes called Haneto. There is no parade on the last night of the event (on 7th August), but fireworks event is held at the port as a grand finale.
Website: https://www.nebuta.jp/
2. Akita Kanto Festival, Akita
Date: 3 to 6 August
Akita Kanto Festival (秋田竿燈まつり) is the festival to pray for a good harvest, which has been held for 279 years in Akita Prefecture. It's one of the biggest summer festivals in Japan.
Over 200 bamboo poles with lanterns (each poles' weight is up to 50 kg) are carried through the city at day and night . The carriers show off their skills with holding poles without using their hands by keeping it on their foreheads, shoulders, hips etc.
Website: https://www.kantou.gr.jp/
3. Hanagasa Festival, Yamagata
Date: 5 to 7 August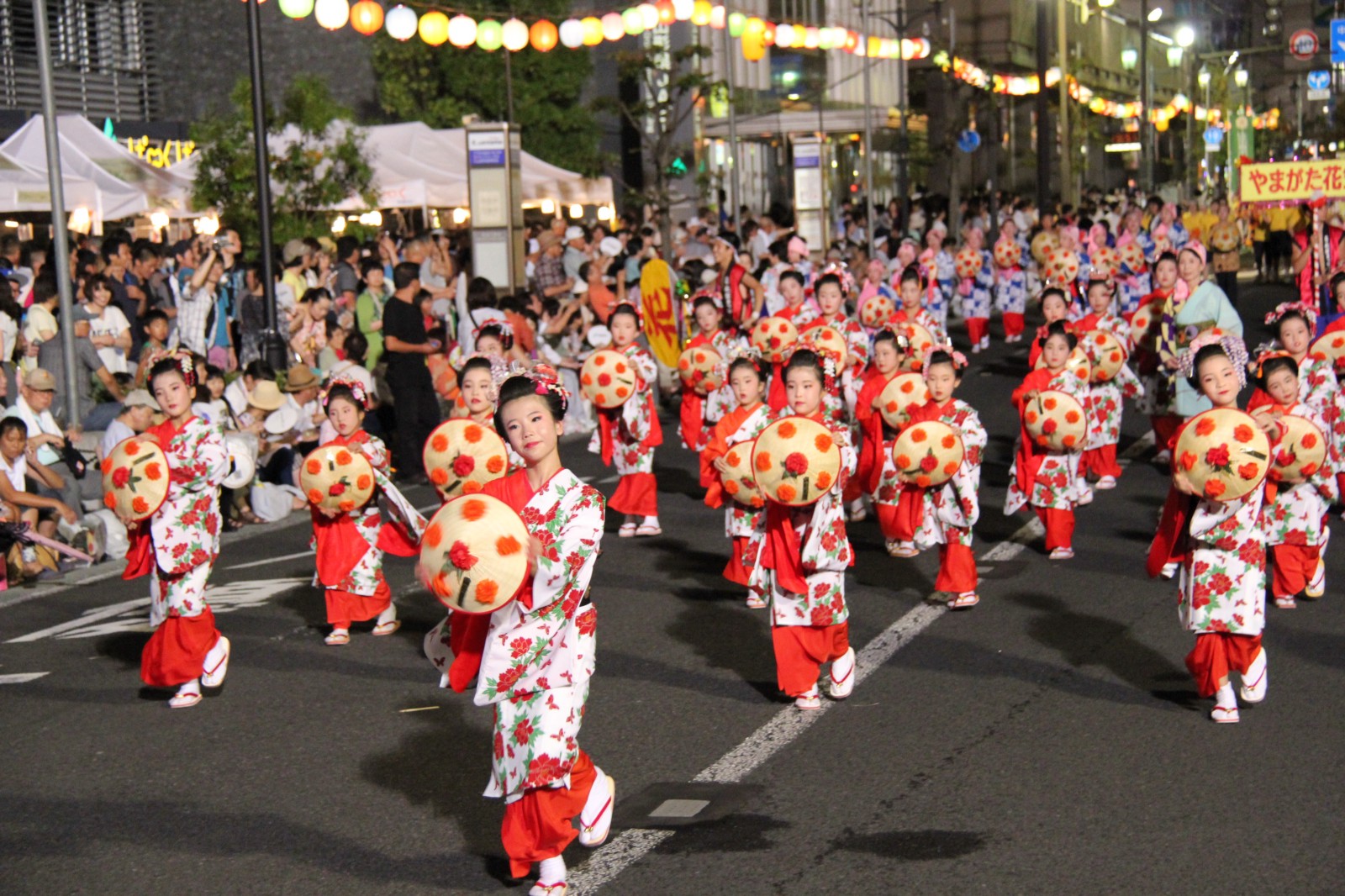 Hanagasa Festival (花笠まつり) is one of Tohoku's biggest summer festivals, which is held in Yamagata Prefecture. The festival was held first in 1964 and now attracts over 1 million visitors every year.
It's the cutest summer festival in Japan. Flower hats "Hanagasa" are Yamagata prefecture's specialty products decorated with its icon flower "Benibana"(safflower). Approx 10,000 Dancers in bright and charming costumes holding Hanagasa hats parade through the city as groups.
Website: https://www.hanagasa.jp/
4. Yosakoi Festival, Kochi
Date: 9 to 12 August
One of the biggest dance festival from Shikoku region. Yosakoi Festival (よさこい祭り) is held in Kochi Prefecture since 1954.
Yosakoi dancers who are dressed up in various colourful uniforms and carry "Naruko" sticks go dancing through the city as groups. The festival lasts for 4 days but the dancing parade takes on 2nd (10th)and 3rd (11th) days. There is fireworks ceremony on the first day (9th) and the national dancing competition on the last day (12th).
Website: http://www.cciweb.or.jp/kochi/yosakoiweb/
5. Awaodori Festival, Tokushima
Date: 12 to 15 August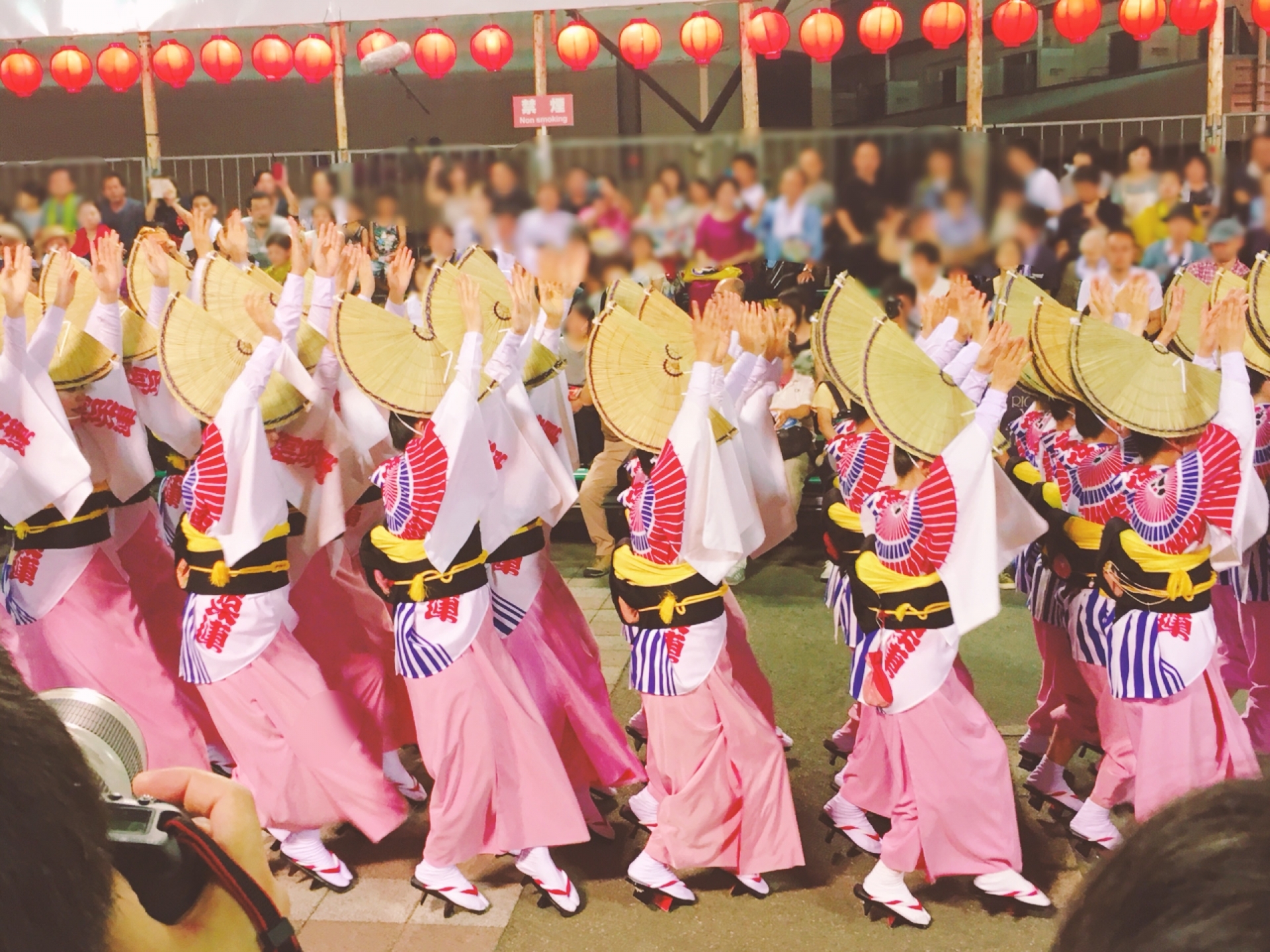 The biggest traditional dance festival in Japan, Awaodori Festival (阿波踊り) is held every mid August in Tokushima Prefecure, Shikoku region. The festival attracts over 1 million visitors every year.
Awaodori is a traditional dance from Tokushima with over 400 years history. Numbers of dancer groups go through the city dancing with the traditional instrumental music. It's one of the most energetic and happy festivals in Japan!
Website: https://www.city.tokushima.tokushima.jp/kankou/awaodori/
For more information about travelling in Japan in summer, please check out these articles, too!
▽ Related Articles ▽
▼Editor's Picks▼
---