Top 10 Things to Do in Japan in August
Best things to do & places to visit in Japan in August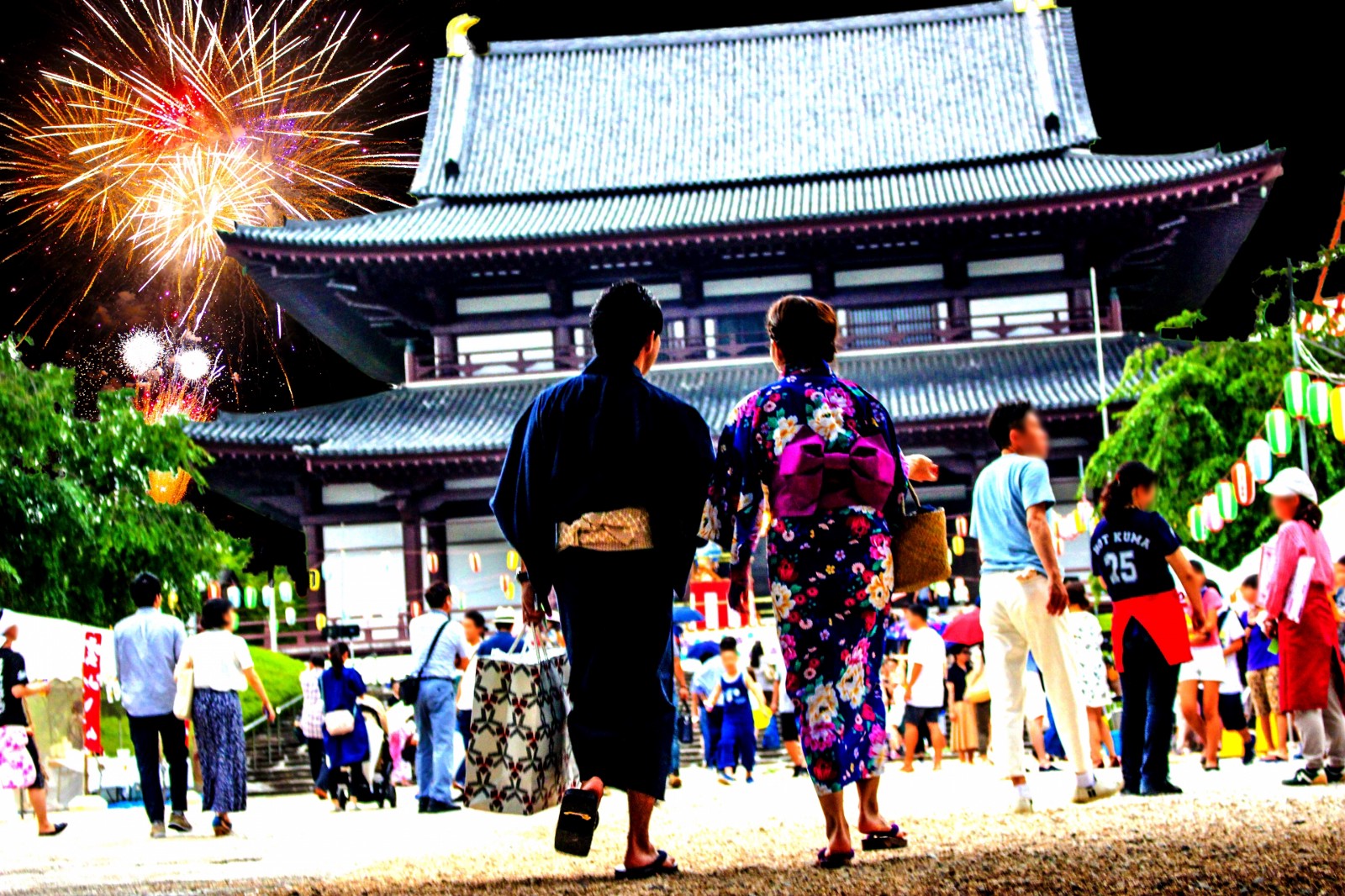 August the most festive and exciting month of the year in Japan! Here are 10 best things to do in Japan in August including traditional summer festivals, fireworks, flower fields and more!
---
Japan in August
August in Japan finds itself in the latter half of the summer season. With daytime average temperatures in Tokyo, the capital, hovering between 26-30°C (78.8-86°F), it's undoubtedly one of the warmer months. The sun blazes down, making beach trips and urban explorations equally engaging.
Being one of the busiest travel months, August witnesses a surge in the number of foreign visitors. The lure of summer festivals and grand firework festivals attract travelers from all corners of the world. The evenings, filled with colorful yukatas, traditional street foods, and the rhythm of festival drums, offer an enchanting atmosphere that's uniquely Japanese.
For students, August signifies the end of their summer break. The once bustling beaches and tourist spots see a gradual reduction in local crowds as schools reopen their doors for the new term.
Outdoor enthusiasts have a special reason to love August – it's the official climbing season for Mt.Fuji. For those staying in the cities, beer gardens pop up, offering refreshing beverages to beat the summer heat.
In essence, August in Japan is a blend of nature, culture, and tradition, making it a perfect time for a holistic travel experience.
1. Fireworks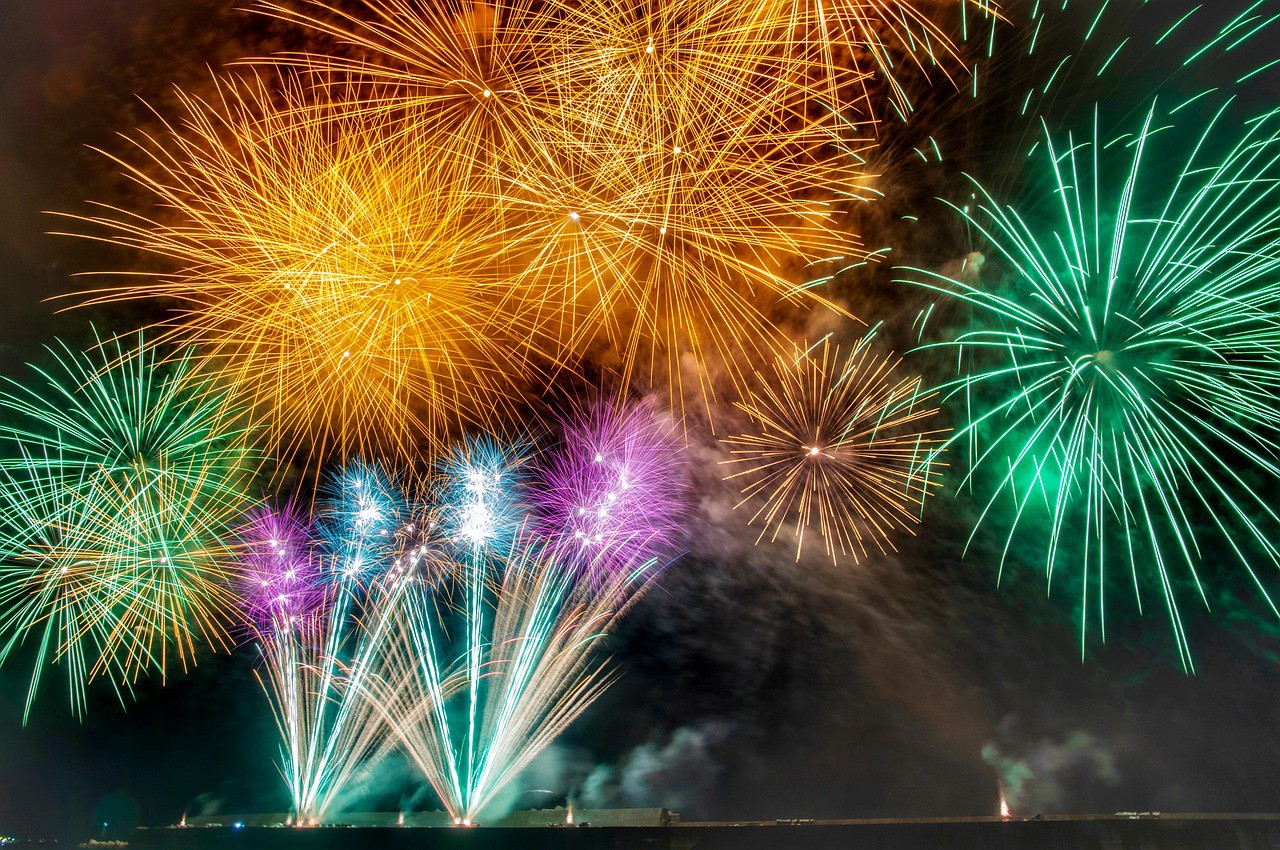 Through the month, a lot of fireworks festivals are held across Japan, especially on weekends. Along with spectacular fireworks, usually there are lots of food stalls serving traditional summer street foods such as Yakisoba (fried noodles), Yakitori (Chicken skewers), Wata-ame (cotton candy) and more.
Check fireworks festivals:
in Japan ▶ Best Fireworks in Japan Summer
in Tokyo ▶ Best Fireworks in Tokyo Summer
2. Summer Festivals
-Nebuta
The king of Japanese summer festival, Nebuta Festival is the most energetic and dynamic traditional summer event held in Aomori Prefecture. The festival is held for 6 days from 2 to 7 August and invites nearly 3 million visitors every year.
-Awa Odori Festival
Awa Odori Festival is the biggest traditional dance festival held in Tokushima Prefecture. Numbers of groups of dancers perform traditional folk dance (Awa Dance) and walk through the city, attracting over 1 million visitors every year.
More info about summer festivals
▶ Japan's 5 Biggest Festivals in August
▶ 10 Best Summer Festivals in Tokyo
3. Wear Yukata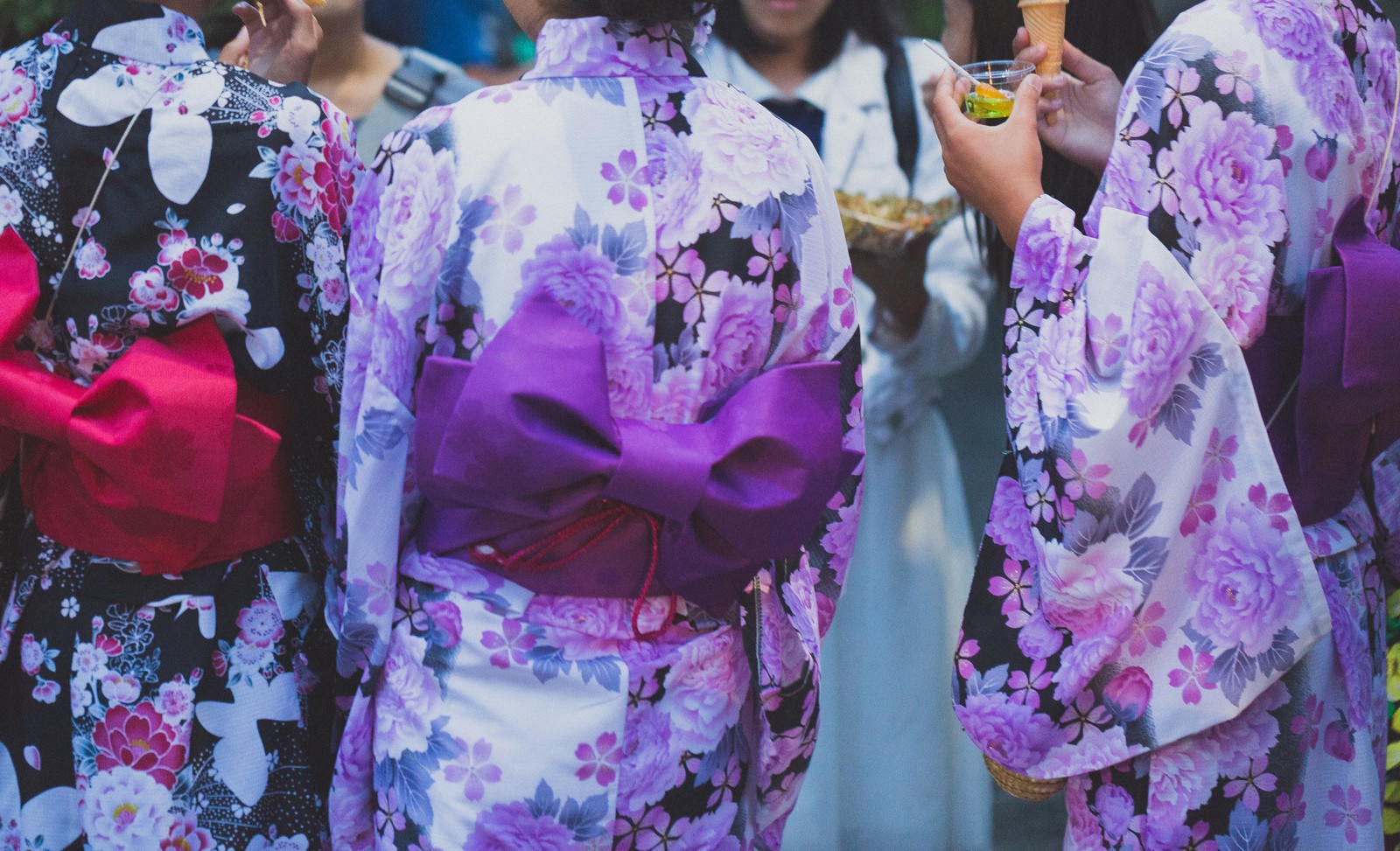 For traditional summer festivals or fireworks events in Japan, the best way to participate is in your Yukata dress. Yukata is a traditional summer dress in Japan, similar to Kimono but it's a much lighter summer version. In large cities in Japan, such as Tokyo, Osaka and Kyoto, it's not hard to find Yukata rental shops where you can dress Yukata for a day. They are available both for men and women.
Related article ▶ Yukata: How to Wear & Where to Buy/Rent
4. Summer Sonic
Along with Fuji Rock Festival, Summer Sonic is Japan's another big music festival held for 2 days in Tokyo and Osaka. The event featured world's greatest artists in past such as Red Hot Chili Peppers, Radiohead, The Chemical Brothers, Muse, Rihanna, etc.
More info ▶ Summer Sonic Tokyo & Osaka Lineup and Ticket Info
5. Beach
The beach season continues through the month! Get tanned, relax, have some chilled beer and swim.. what else do we need?? For beautiful beaches, Okinawa is the most recommended destination! But there are also several good beaches you can access from Tokyo!
Related articles
▶ Best Beaches near Tokyo
▶ Best Beaches in Okinawa
▶ Best Beaches in Japan
6. Beer Garden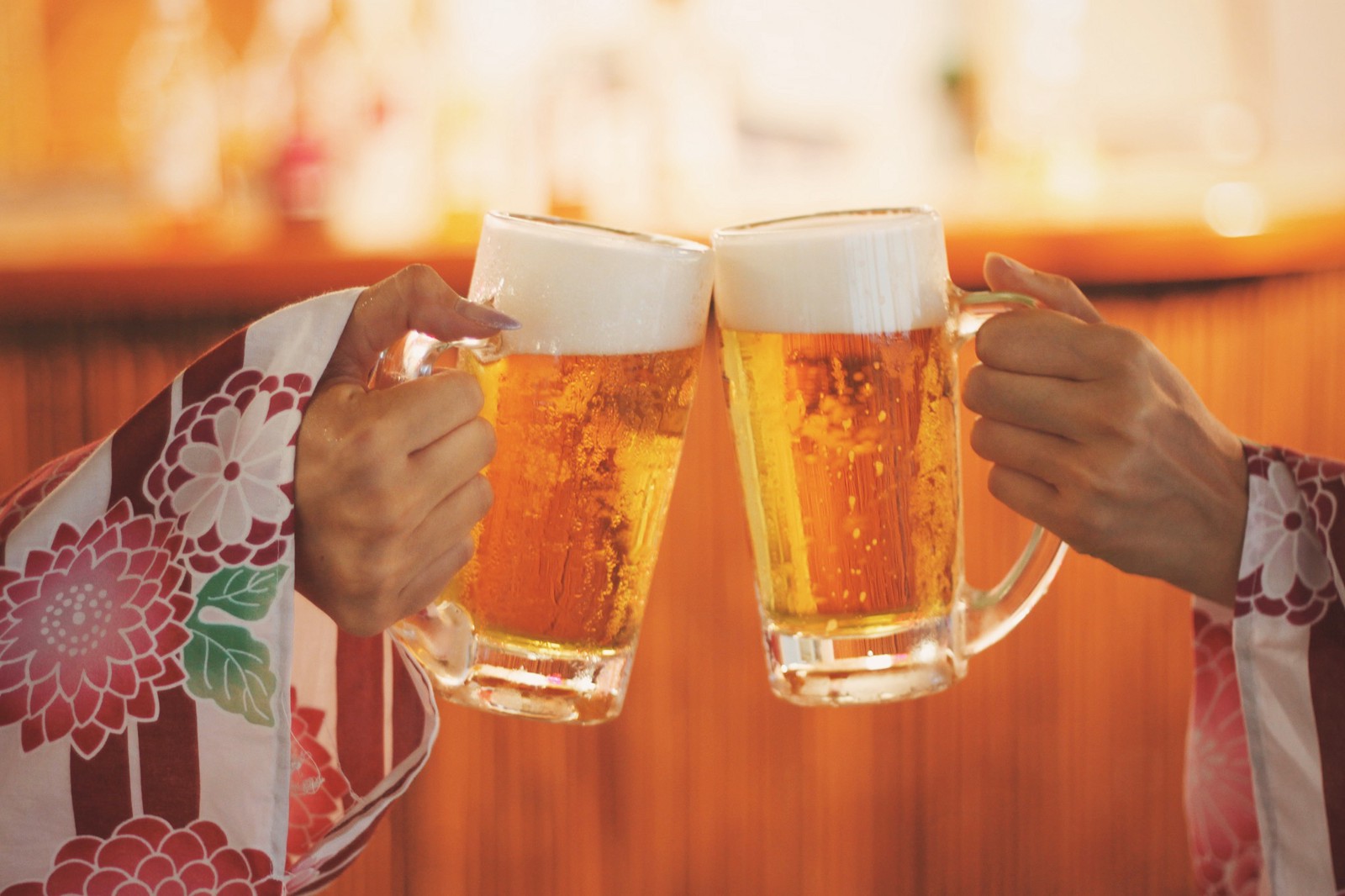 Many beer gardens open during summer, usually set on a roof top of the buildings, serving chilled beer and delicious food! They used to be true oasis in the city for hard-work salaryman in Japan, however now it's very popular among young generation since numbers of fashionable and stylish beer gardens opened.
More info ▶ Best Beer Gardens in Tokyo
7. Summer Dishes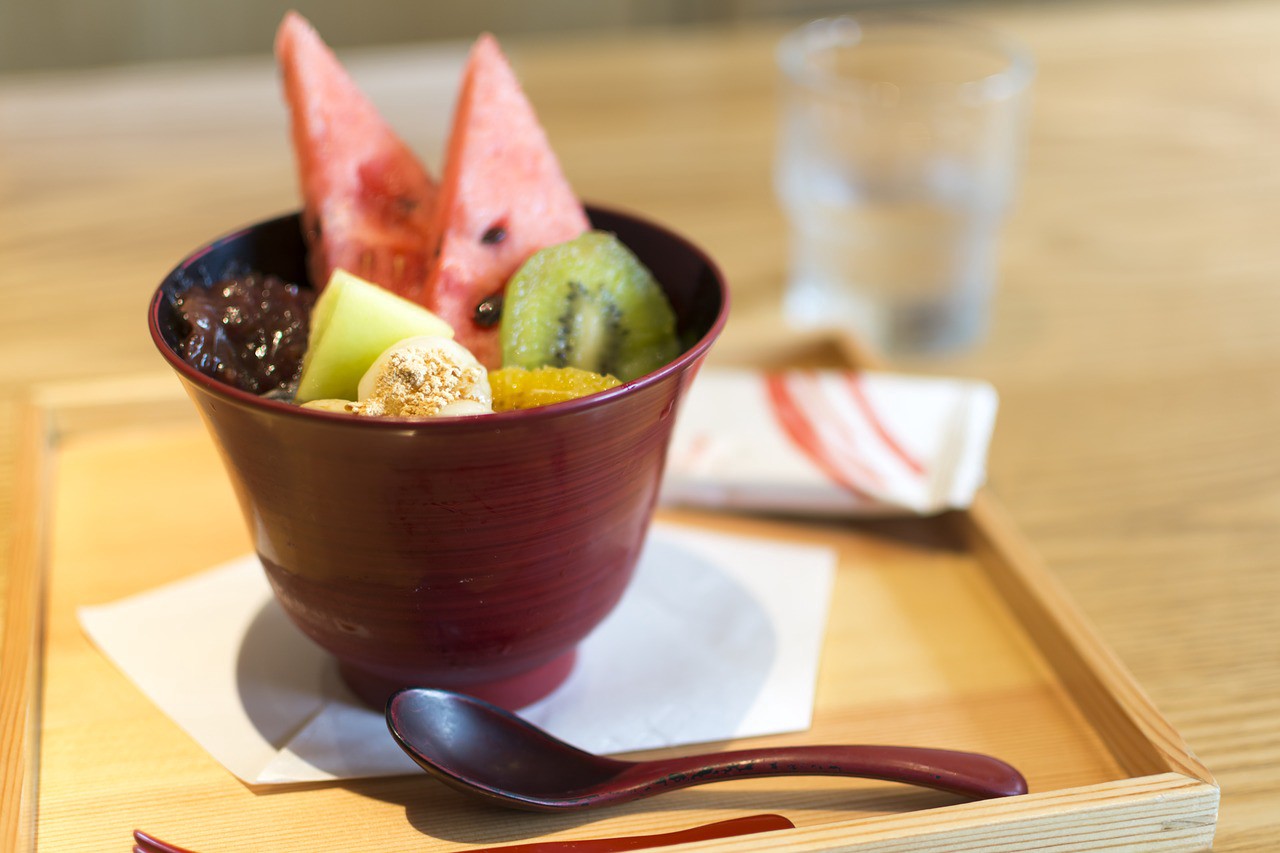 There are numbers of seasonal dishes which are very popular during summer, and they are also great way to keep us cool in extremely hot Japanese summer, such as shaved ice, cold noodles, summer fruits and more!
Related Articles:
▶ 10 Best Kakigori in Tokyo
▶ 8 Japanese Foods You should Try in Summer!
8. Mt.Fuji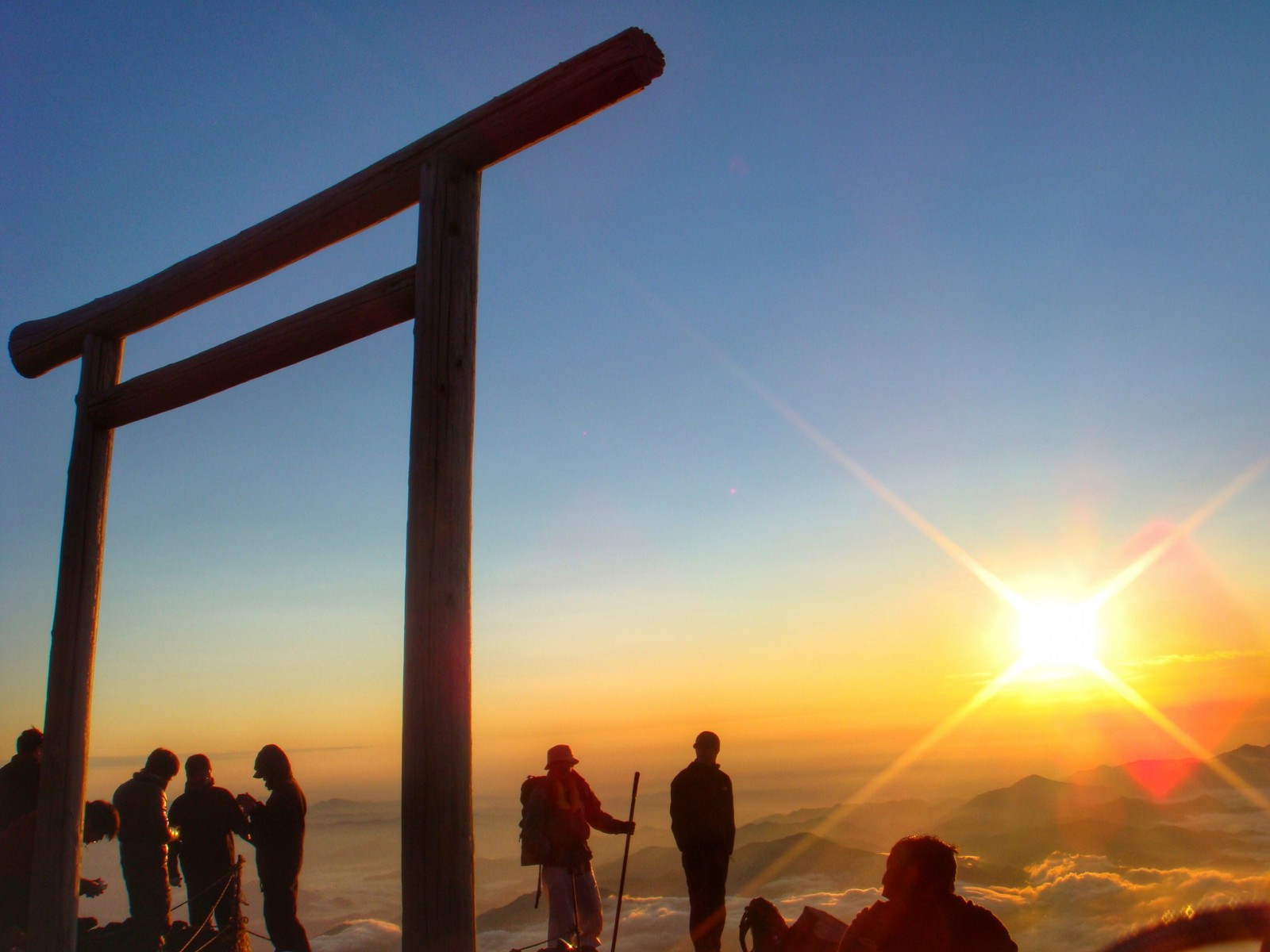 Mt.Fuji officially open for climbing from July to mid September. Many climbers recommend to do the climbing in August since it tend to rain more in July and September. Having said that, it's the most crowded month, too, so if you wanna avoid crowds, the best time if early July or early September when it's out of school holiday.
More info ▶ Mt.Fuji Climbing Guide
9. Flower Fields
Flower fields are one of most popular places to visit in Japan in spring and summer. Especially, sunflower is the most beloved flower in summer time, and there are several spots where you can enjoy lively sunflowers.
More info about summer fields in Japan ▶ Must-Visit Flower Festivals around Tokyo in Summer!
10. Camping/BBQ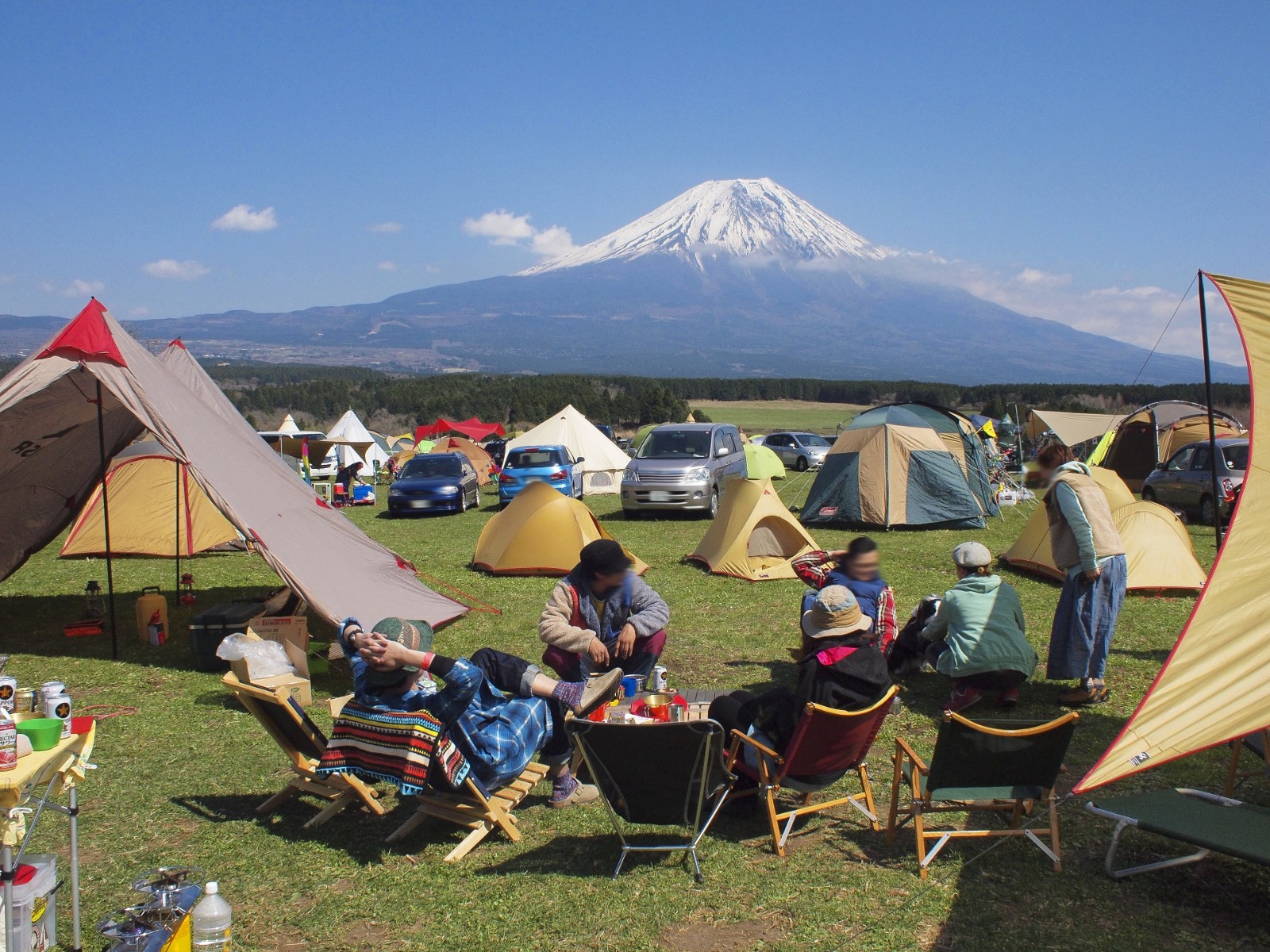 Camping is one of most popular activities in summer time. It used to be pretty harsh for tourists to do since all equipment are hard to carry, however nowadays there are many camping sites that you can rent all necessaries so you can just pop by with your suitcase or backpack. Spending a night in nature is something more extraordinary than sleeping in a hotel!
Our picks of great camping sites in Japan ▶ 5 Great Camping Sites in Japan
---
▽Check out this Japan Bucket List of 30 Best Things to Do throughout the year!▽
▼Check out the Travel Info in Japan in September!▼
▽How to Get Internet Connection during traveling in Japan▽
▶︎Perfect Guide to Get WiFi Connection in Japan
▶︎Which Pocket WiFi Rental is the Best in Japan?
▶︎Which SIM card Option to Choose in Japan?
▶︎How to Find and Use Free WiFi in Japan
---
Did you enjoy the list?? For more ideas about travelling in Japan in summer time, please check out listed articles below!
▽Related Articles▽
▼Editor's Picks▼
---