Sakura Tulip Festa 2023
Sakura Tulip Festa: The biggest Tulip festival near Tokyo!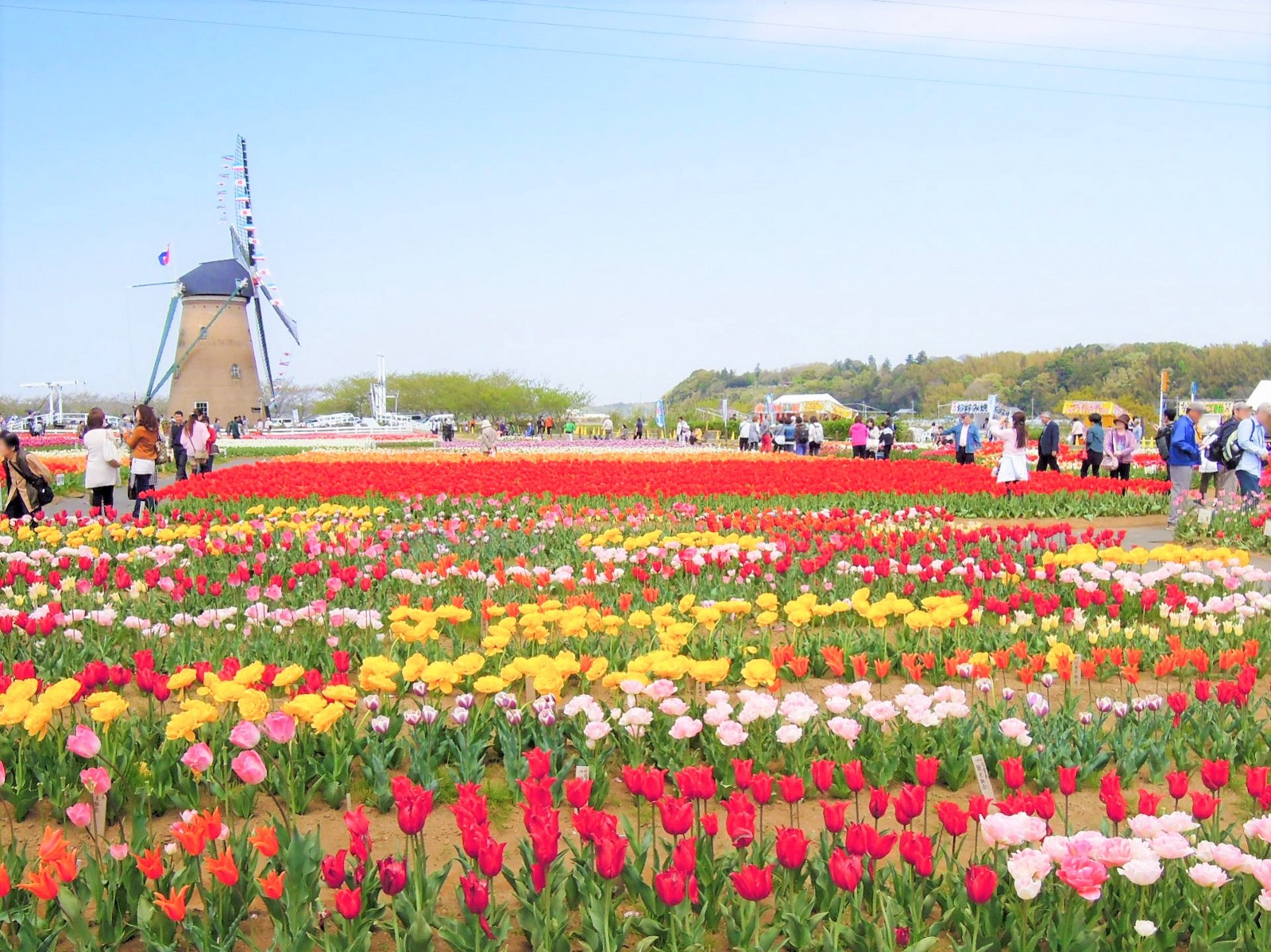 Besides cherry blossoms, there are many more beautiful flowers flourish during spring in Japan. Sakura Tulip Festa is the biggest Tulip festival around Tokyo, featuring approx 600,000 colourful Tulip flowers.
Are you visiting Japan for cherry blossoms in spring? Japanese spring is actually not only cherry blossoms, but there are many other kinds of flowers flourish during the season. One of must-see flowers during spring in Japan is colourful, charming and adorable Tulip.
The biggest Tulip field in Kanto area is located at Sakura Oldness & Open Space in Sakura City, Chiba Prefecture. The nearest station (Keisei Sakura Station) can be reached in about 1 hour from Nippori Station in central Tokyo.
During the season (from early to late April), the festival, Sakura Tulip Festa (佐倉チューリップフェスタ) is held with 70 kinds, approx 600,000 Tulip flowers.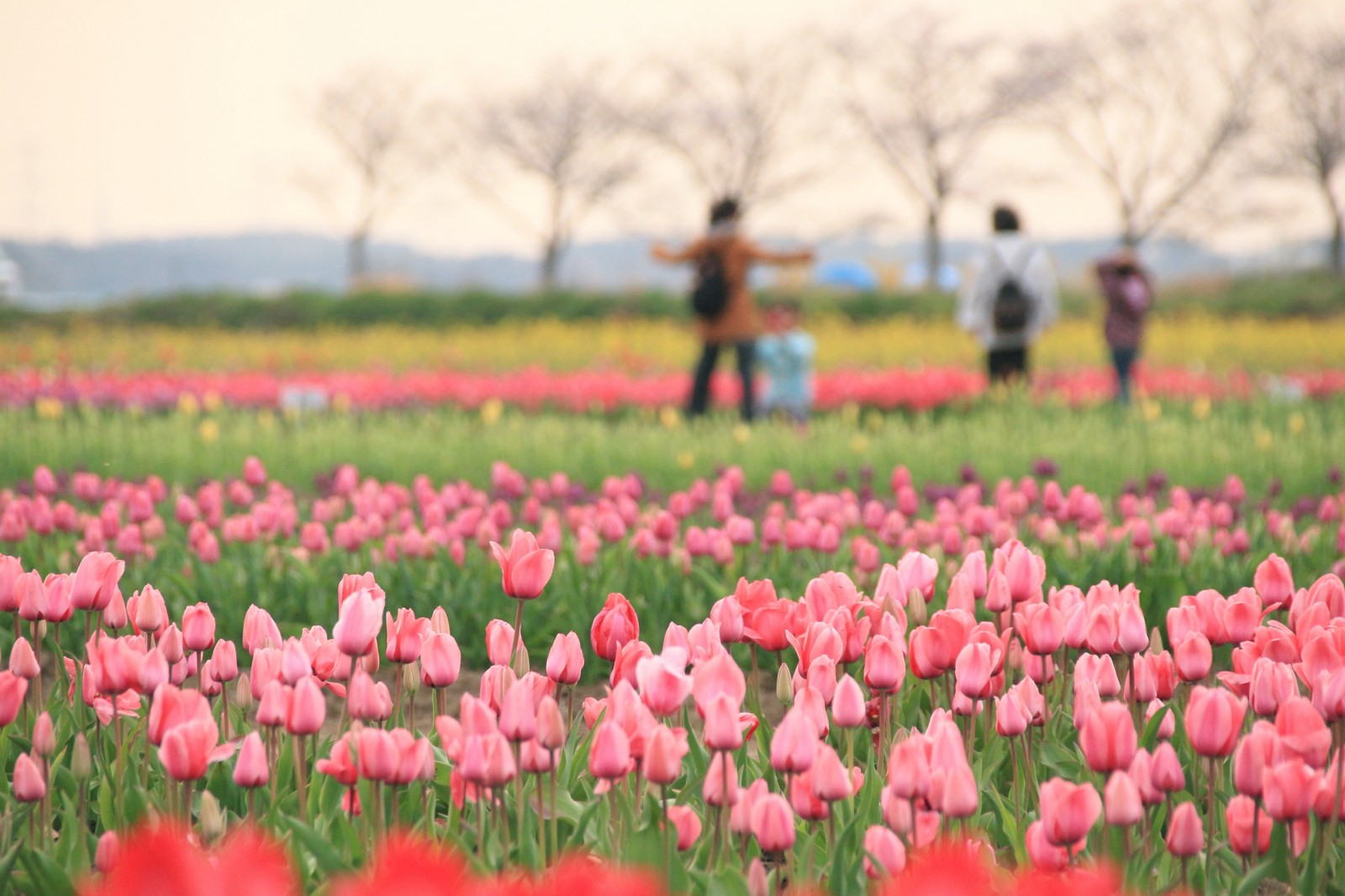 Red, yellow, pink, white.. colouful Tulips covers the vast field, which has a Dutch style pretty windmill. Enjoy walking through the pretty tulip flowers, take pictures and relax in
The festival features several events such as rental of traditional Dutch costume, Tulip picking, organ performance, and some booths selling local food and souvenirs. Also there is Lake Inba which runs next to the site, and boat cruising is also available during the festival. It's a perfect getaway from Tokyo during spring where you can admire the warm and pleasant weather, beautiful flowers and nature.
-Sakura Tulip Festa 2023
Access: Shuttle bus available during the festival from the North Exit of Keisei Sakura Station (100 yen) OR take a taxi for 10 mins
Date: 29 March to 23 April 2023
Hours: 9:00~16:00
Fee: free entrance
For more flower event in Japan this spring, please check out these articles below!
▽ Related Articles ▽
▼ Editor's Picks ▼
---