10 Best Things to Do in Osaka in Summer
Ultimate Summer Adventure Guide Around Osaka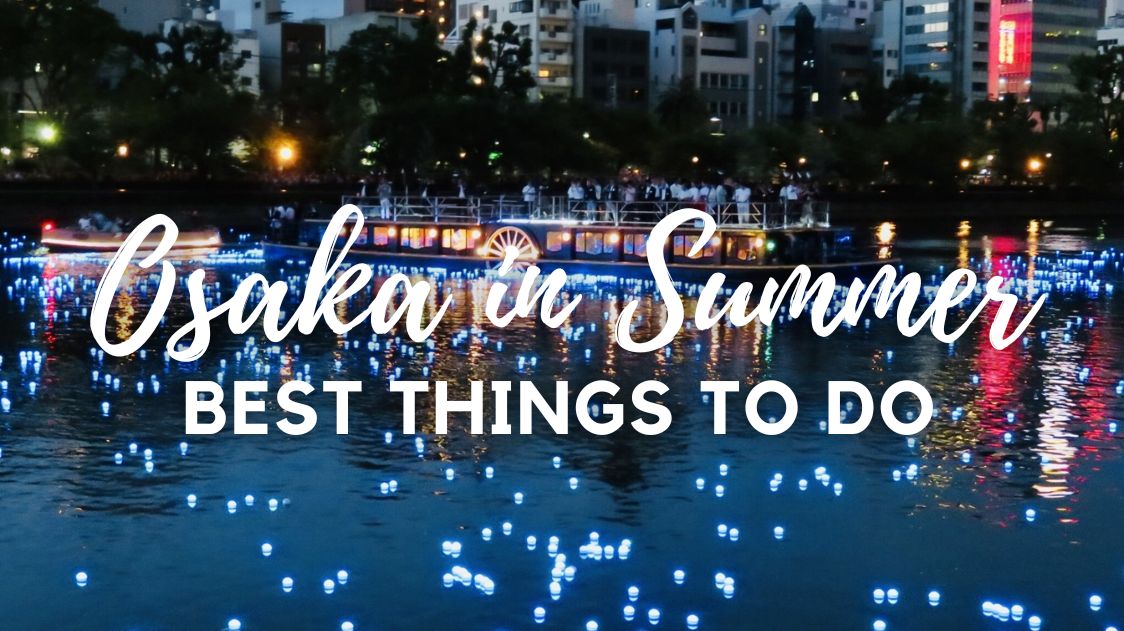 Osaka, Japan's third-largest city, truly comes into its own during summer. It's a city that invites you to take part in its lively festivals, explore its tranquil parks, and indulge in its unique street food scene. The best things to do in Osaka in Summer go beyond the usual tourist checklist, offering a deeper dive into a culture that's both endearing and exciting. You have the rhythm of its lively festivals and also the quiet charm of its hidden retreats. So, if you're ready to experience a different side of Japan, one that's filled with laughter, adventure, and mouth-watering delicacies, then Osaka is the place to be.
---
1. Feast on Street Food in Dotonbori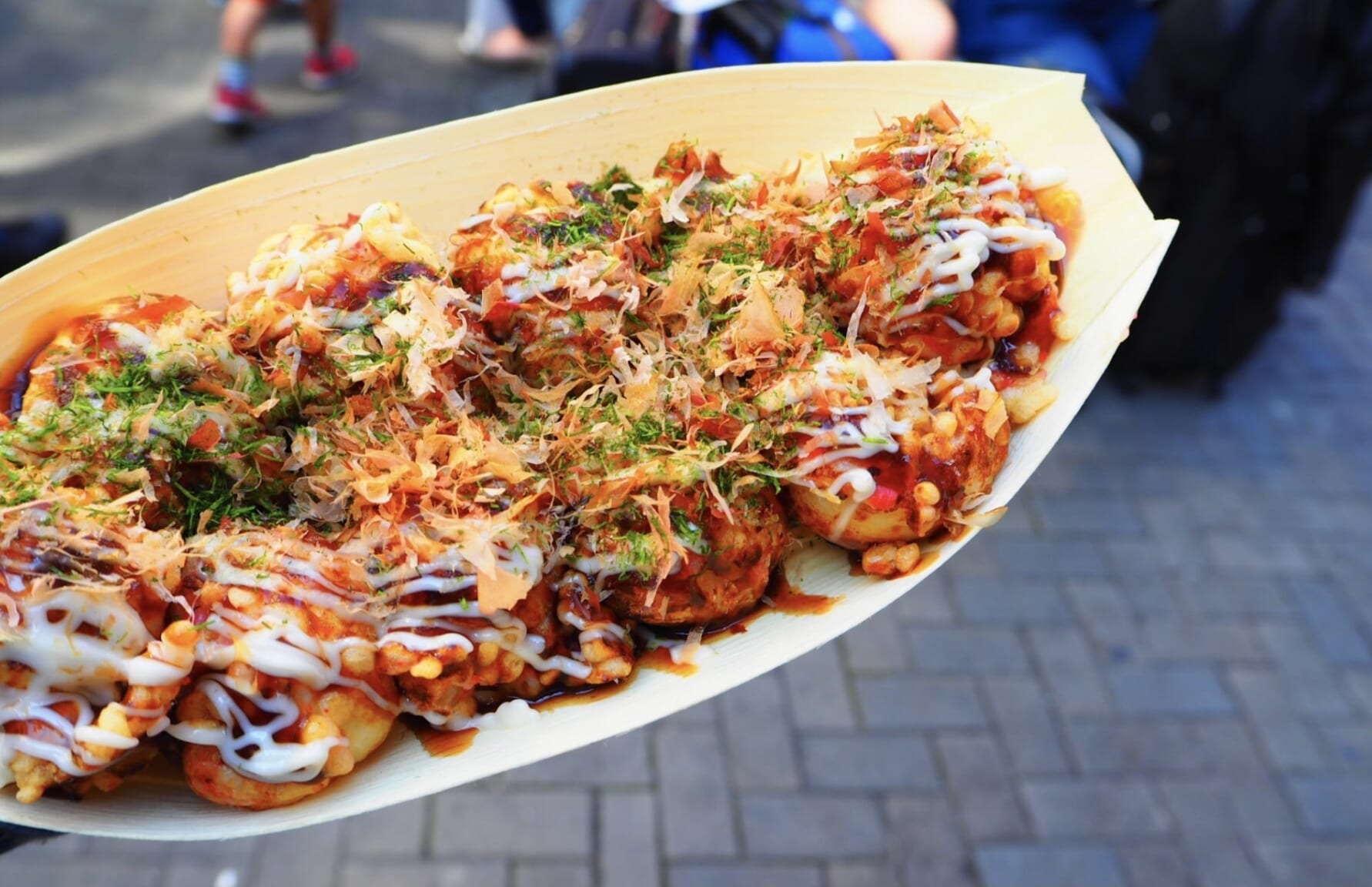 Dotonbori (道頓堀) is the beating heart of Osaka's food culture, a bustling district that comes alive with the sizzling sounds and tantalizing aromas of street food. As you wander through its neon-lit streets, you'll be drawn to the countless food stalls serving up Osaka's culinary delights. The star of the show is undoubtedly Takoyaki (たこ焼), a ball-shaped snack filled with diced octopus that's as delicious as it is unique. Equally irresistible is Okonomiyaki (お好み焼), a savory pancake that's often referred to as "Japanese pizza."
But the gastronomic adventure doesn't stop there. From succulent Yakitori (焼き鳥) skewers to the sweet allure of Taiyaki (たい焼き), Dotonbori offers a culinary journey that's as diverse as it is delicious. So, if you're wondering what the best thing to do in Osaka in summer is, the answer is simple: eat your way through Dotonbori!
Check out the following article for more info about Dotonbori!
2. Visit Universal Studios Japan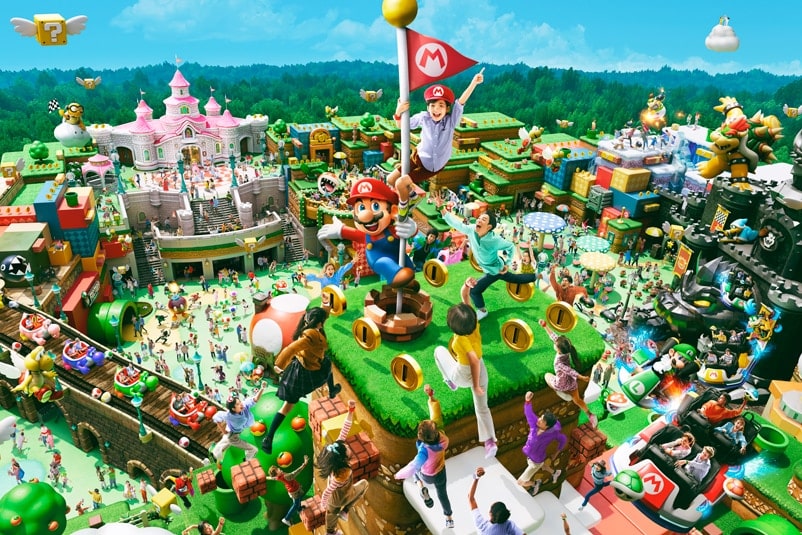 Universal Studios Japan is a world where fantasy comes to life. This world-class theme park, one of the four Universal Studios theme parks worldwide, offers a plethora of attractions that cater to all ages without a single opportunity for dullness across the enchanting Wizarding World of Harry Potter, the thrilling rides of Jurassic Park, the pure fun of Super Nintendo World, among many others.
In summer, the park takes on a festive atmosphere with its spectacular parade. Floats of your favorite characters, dancers in vibrant costumes, and dazzling fireworks create a spectacle that's not to be missed. Are you a thrill-seeker looking for your next adrenaline rush or a movie buff wanting to step into the world of your favorite films? Universal Studios Japan promises an unforgettable day of fun and excitement.
Check out the following article for more info about Universal Studios Japan!
3. Explore Osaka Aquarium Kaiyukan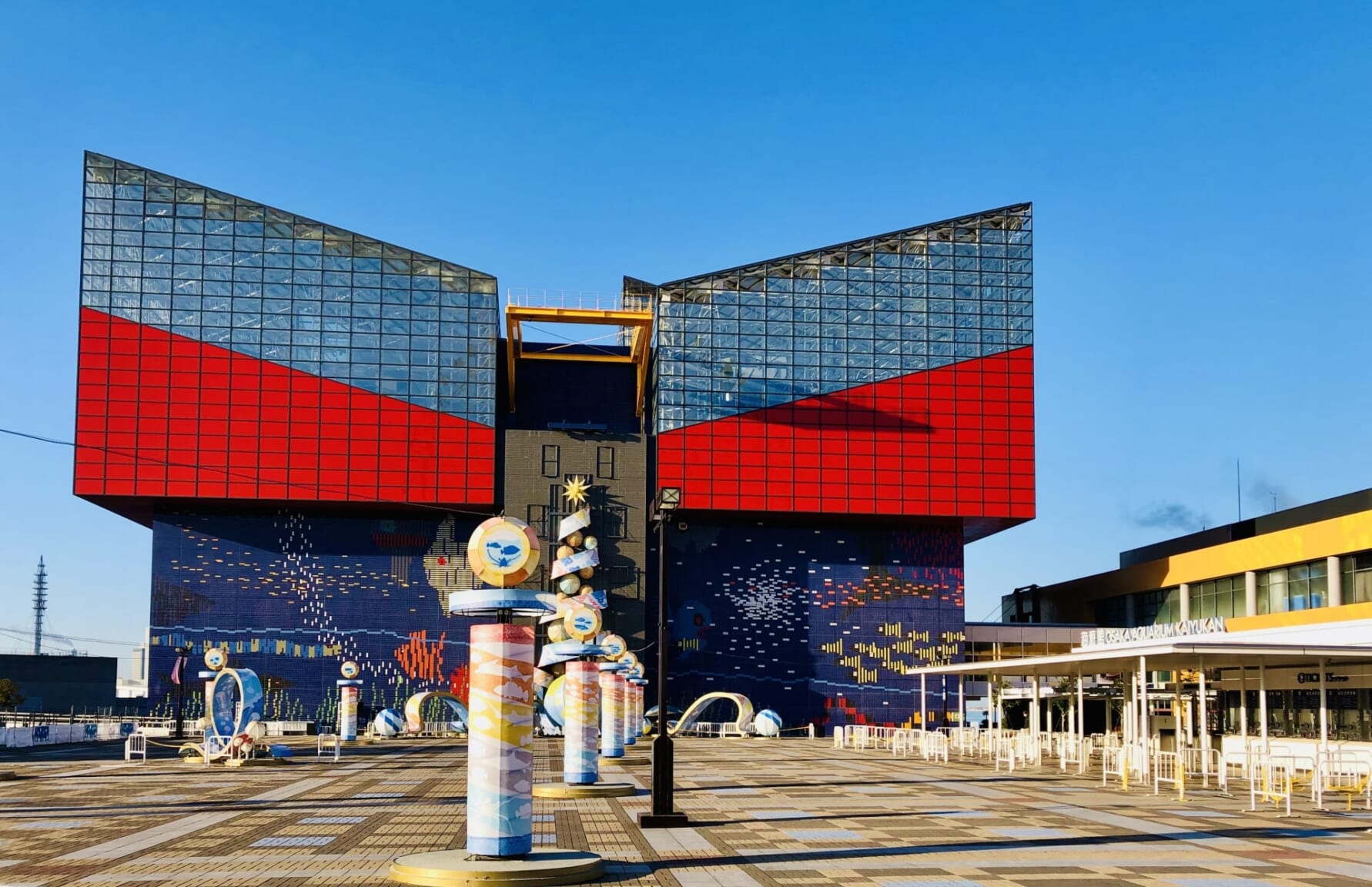 Escape the summer heat and dive into the mesmerizing underwater world at Osaka Aquarium Kaiyukan (海遊館), one of the largest and most spectacular aquariums in the world. Home to over 30,000 marine creatures from the Pacific Rim, Kaiyukan offers a unique journey through different aquatic habitats, from the icy waters of Antarctica to the tropical warmth of the Great Barrier Reef. The star attraction is the Pacific Ocean tank, where you can marvel at the majestic whale shark, the world's largest fish. With its innovative design and commitment to conservation, Kaiyukan is more than just an aquarium; it's a window into the wonders of our oceans.
Check out the following article for more info about Kaiyukan!
4. Stroll Through Osaka Castle Park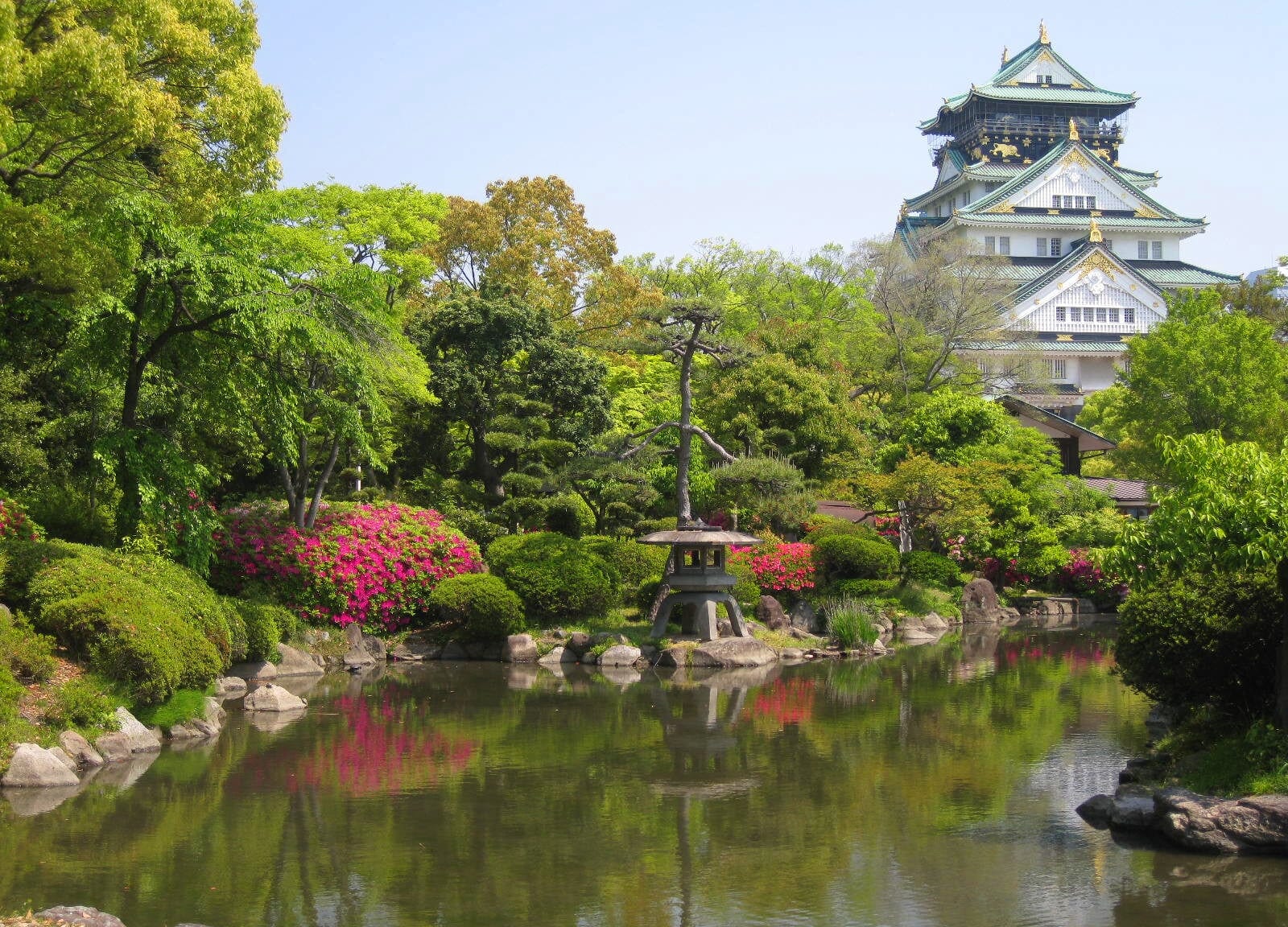 Osaka Castle Park (大阪城公園) is a verdant oasis in the heart of the city, a place where history and nature intertwine. At the center of the park stands Osaka Castle (大坂城) a magnificent part of the city's rich history and one of the most famous local landmarks. As you explore the castle's multi-story tower, you'll be transported back to the 16th century, a time of samurais and shoguns. From atop the castle, there are great panoramic views of all over the city. But the park is more than just a historical site. With its lush gardens, scenic walking paths, and tranquil tea houses, it's a perfect place to escape the summer heat.
▶ Osaka Castle Park official website: https://www.osakacastlepark.jp/?lang=en
Check out the following article for more info about Osaka Castle!
5. Experience Osaka's Tenjin Matsuri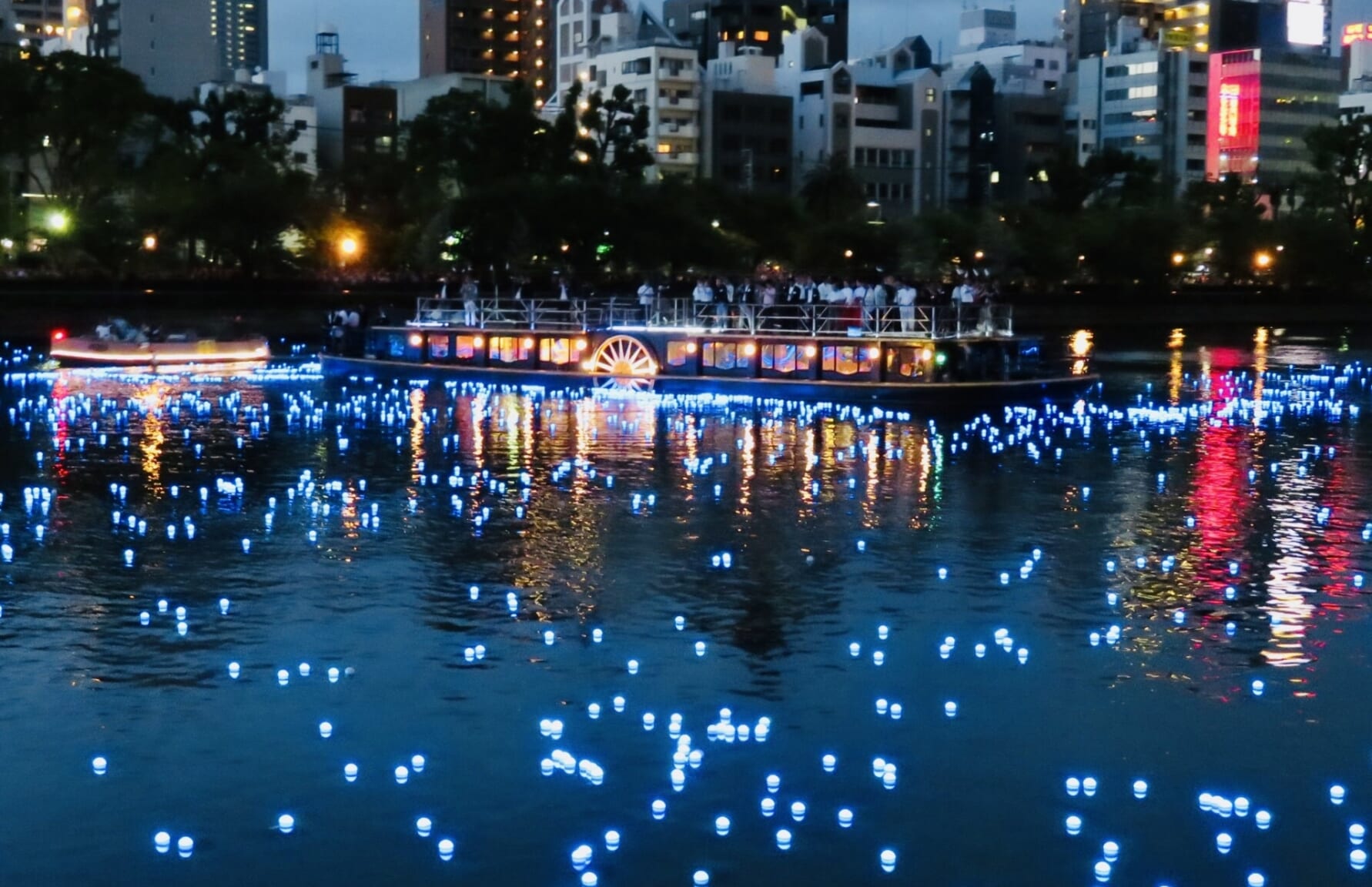 Osaka's Tenjin Matsuri (天神祭) is one of Japan's top three festivals, a grand spectacle that brings the city to life with vibrant processions, traditional performances, and a breathtaking fireworks display. Held annually on July 24th and 25th, the festival is a celebration of the city's patron deity of learning and art, Sugawara Michizane, and has a history of over one thousand years.
The highlight of the festival is the river procession, where beautifully decorated boats glide along the Okawa River against the backdrop of dazzling fireworks. From the rhythmic beats of the taiko drums to the elegant dances of the shrine maidens, Tenjin Matsuri is a feast for the senses that encapsulates the spirit of Osaka. It's an experience that's not to be missed, a chance to immerse yourself in the city's rich cultural heritage.
▶ Tenjin Matsuri official website: https://osakatemmangu.or.jp/saijireki/tjm
6. Have a Refreshing Day Trip at Minoh Falls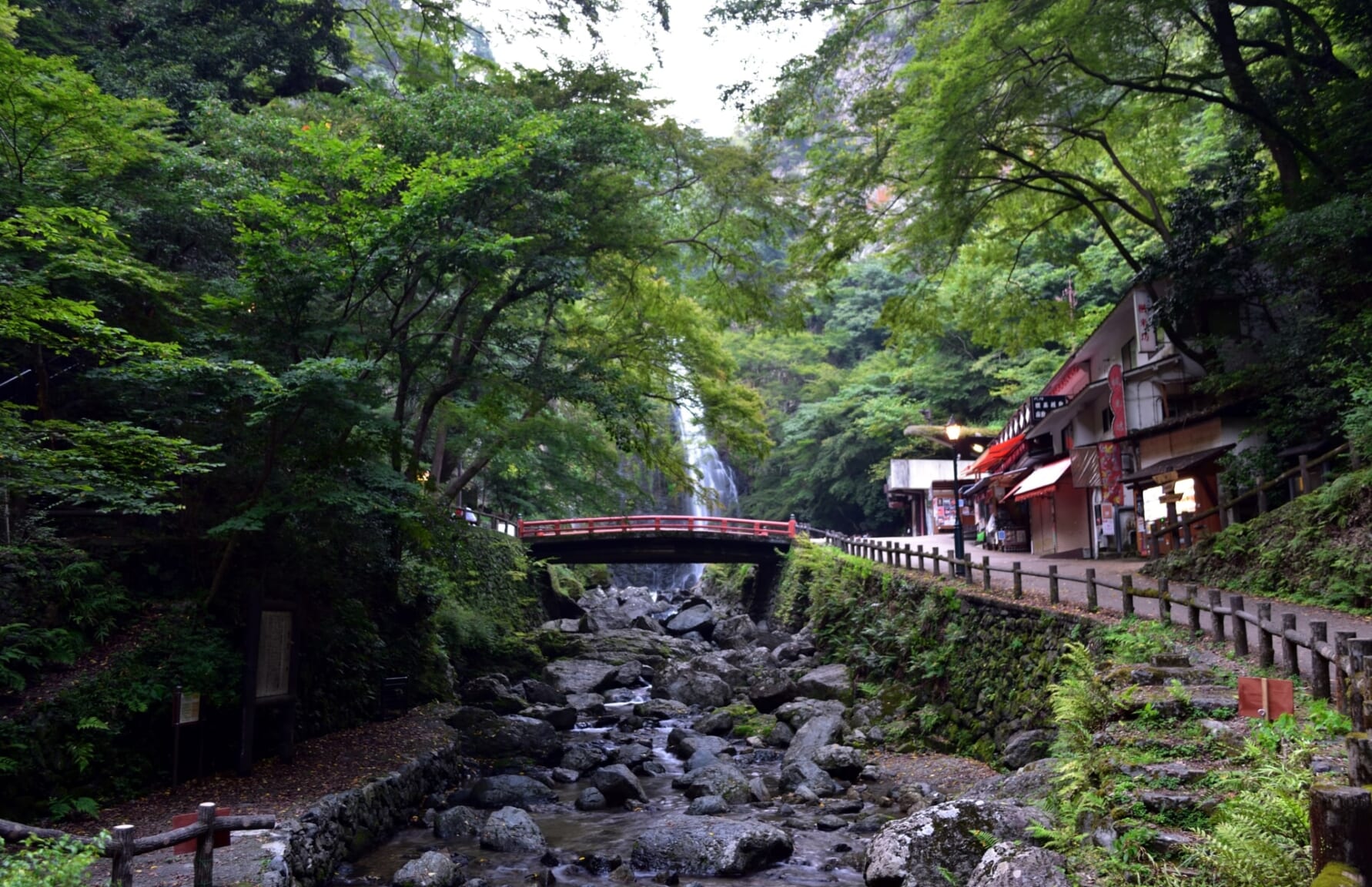 Escape the city's hustle and bustle with a visit to Minoh City, a tranquil retreat nestled in the hills north of Osaka. Known for its natural beauty, Minoh is home to the stunning Minoh Falls (箕面大滝), a 33-meter cascade that's particularly beautiful in summer within Minoh Park (箕面公園).
This stunning nature reserve has a lot of trails and gorgeous sightseeing spots in addition to the falls. While in Minoh, don't miss the chance to visit Katsuo-ji Temple. Nestled amidst lush greenery, this ancient temple is known for its Daruma dolls, symbols of perseverance and good luck. With its serene beauty and rich cultural heritage, Minoh offers a refreshing change of pace from the city.
▶ Minoh Falls official website: http://www.minohfalls.com/en/
7. Relax at Spa World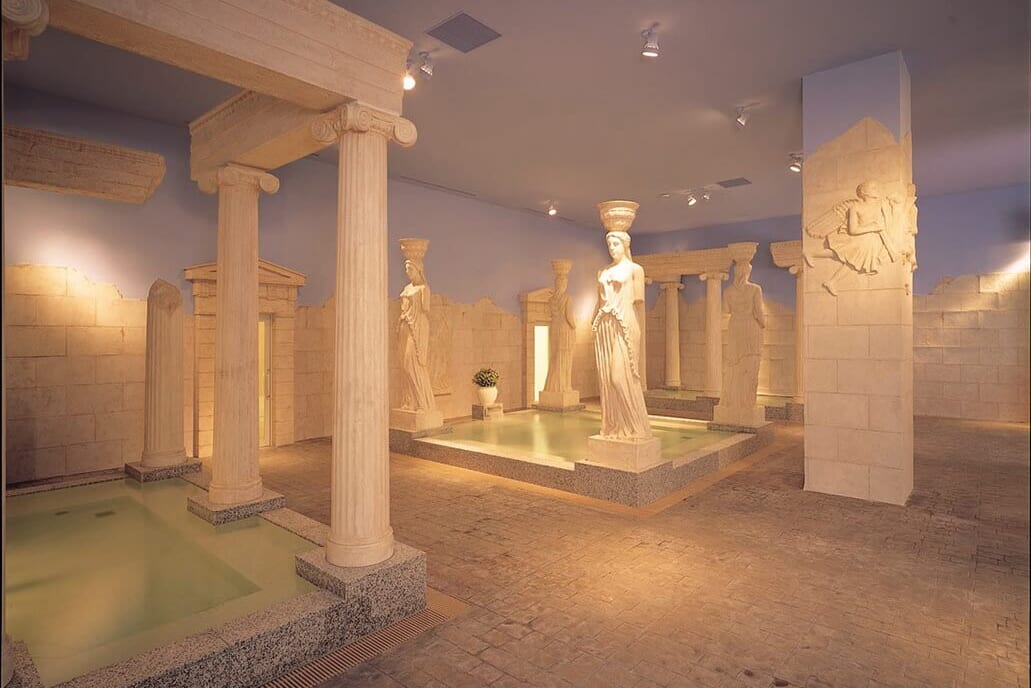 After a day of exploring Osaka's vibrant streets, there's no better way to unwind than with a visit to Spa World (スパワールド). This massive spa complex offers a world of relaxation, with themed baths inspired by different cultures around the globe. You can travel the world without leaving the comfort of the spa! You can soak in the Roman-style baths and then hop to the Greek-style bath and even have a bit of a mythical relaxation session at the Atlantis-themed bath, before circling back to the tranquil Japanese onsen.
Each bath offers a unique experience, allowing you to soak away your stress in a variety of settings. And with additional facilities like saunas, massage rooms, and a fitness center, Spa World is more than just a spa; it's a sanctuary of relaxation in the heart of the city.
▶ Spa World official website: https://www.spaworld.co.jp/english/
8. Discover Osaka Trough River Cruises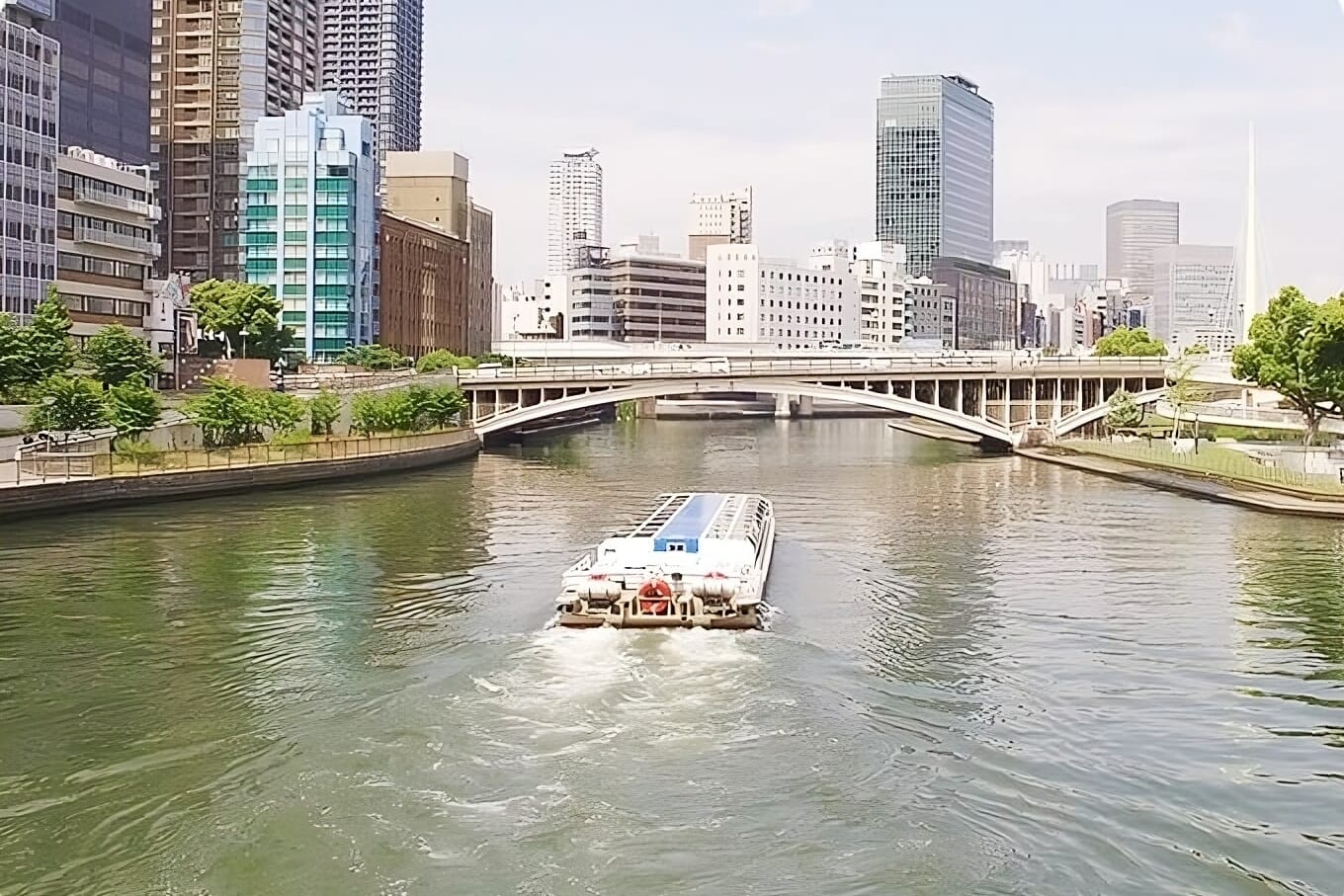 Experience Osaka from a different perspective with a cruise from several of its rivers. During the day, there are several piers where you can explore historical sites from Osaka's Aqua Liner water buses. As the sun sets and the city lights up, you can also head for a night cruise on the Dotombori River, which becomes a mirror reflecting the neon glow of the city. From the comfort of the cruise boat, you'll have a front-row seat to the city's vibrant nightlife, from the bustling food stalls of Dotonbori to the iconic Glico Man sign.
With the cool summer breeze in your hair and the city's skyline unfolding before your eyes, river cruises are a magical experience that encapsulates the charm of Osaka.
▶ Water Bus Aqua Liner official website: https://suijo-bus.osaka/intro/aqualiner/
▶ Dotonbori Cruise official website: http://www.ipponmatsu.co.jp/cruise/tombori.html
9. Have a Beach Escapade at Sennan Long Park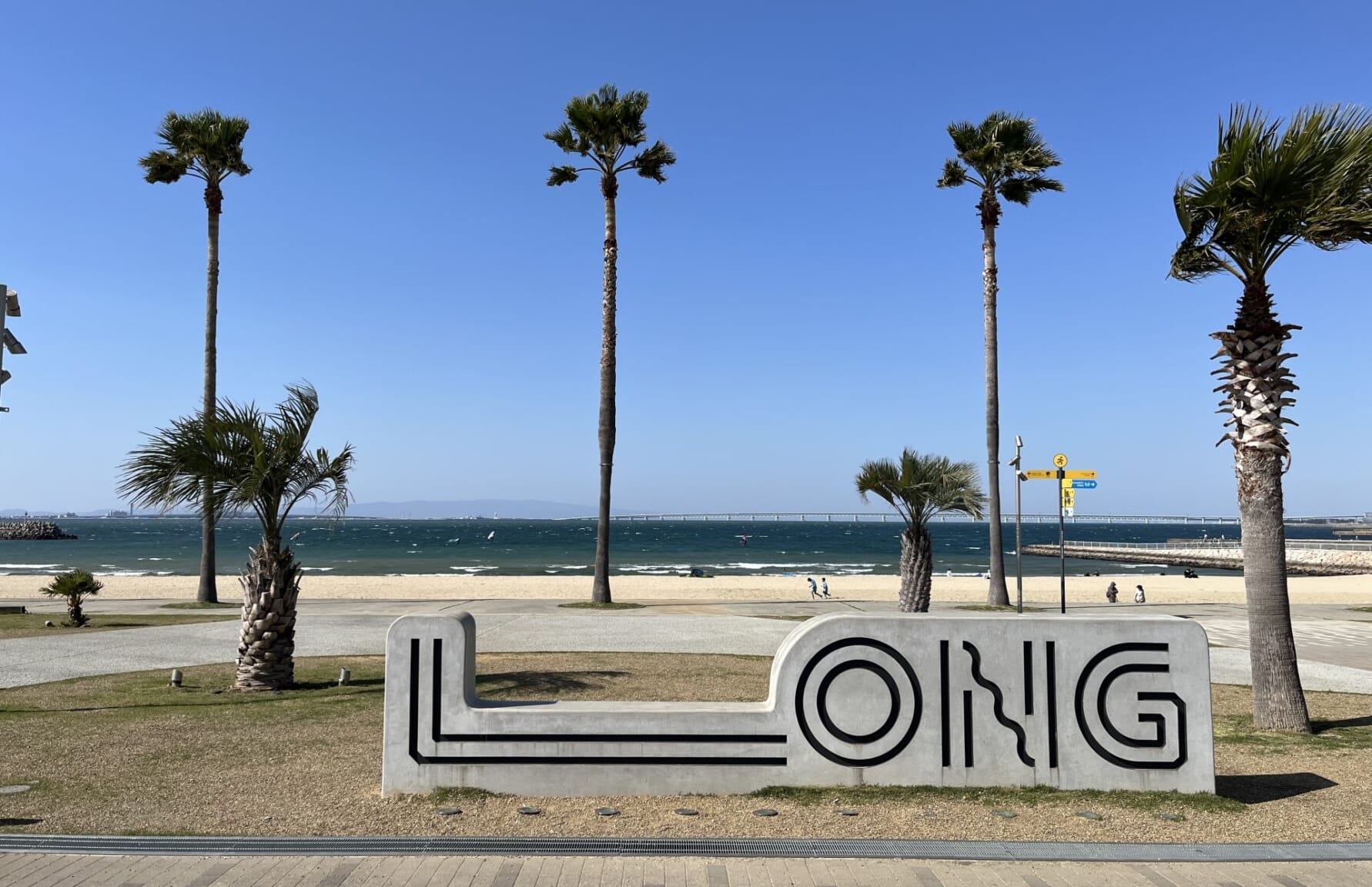 For a fun-filled day in the great outdoors, head to Sennan Long Park (泉南りんくう公園), one of Osaka's largest and most diverse parks.
Stretching over 15 kilometers along the coast of Osaka Bay, the park offers a wide range of activities for all ages. You can cycle along the scenic bike paths, try your hand at beach volleyball, or simply relax on the sandy beaches. Several cafes and restaurants are located inside the premises with lovely terraces to get the most out of the beach summer vibes. The park is also home to a variety of facilities, including a water park, a barbecue area, a host spring facility with an open-air bath, and a glamping site.
▶ Sennan Long Park official website: https://sennanlongpark.com/
10. Enjoy the Fireworks at Yodogawa River Park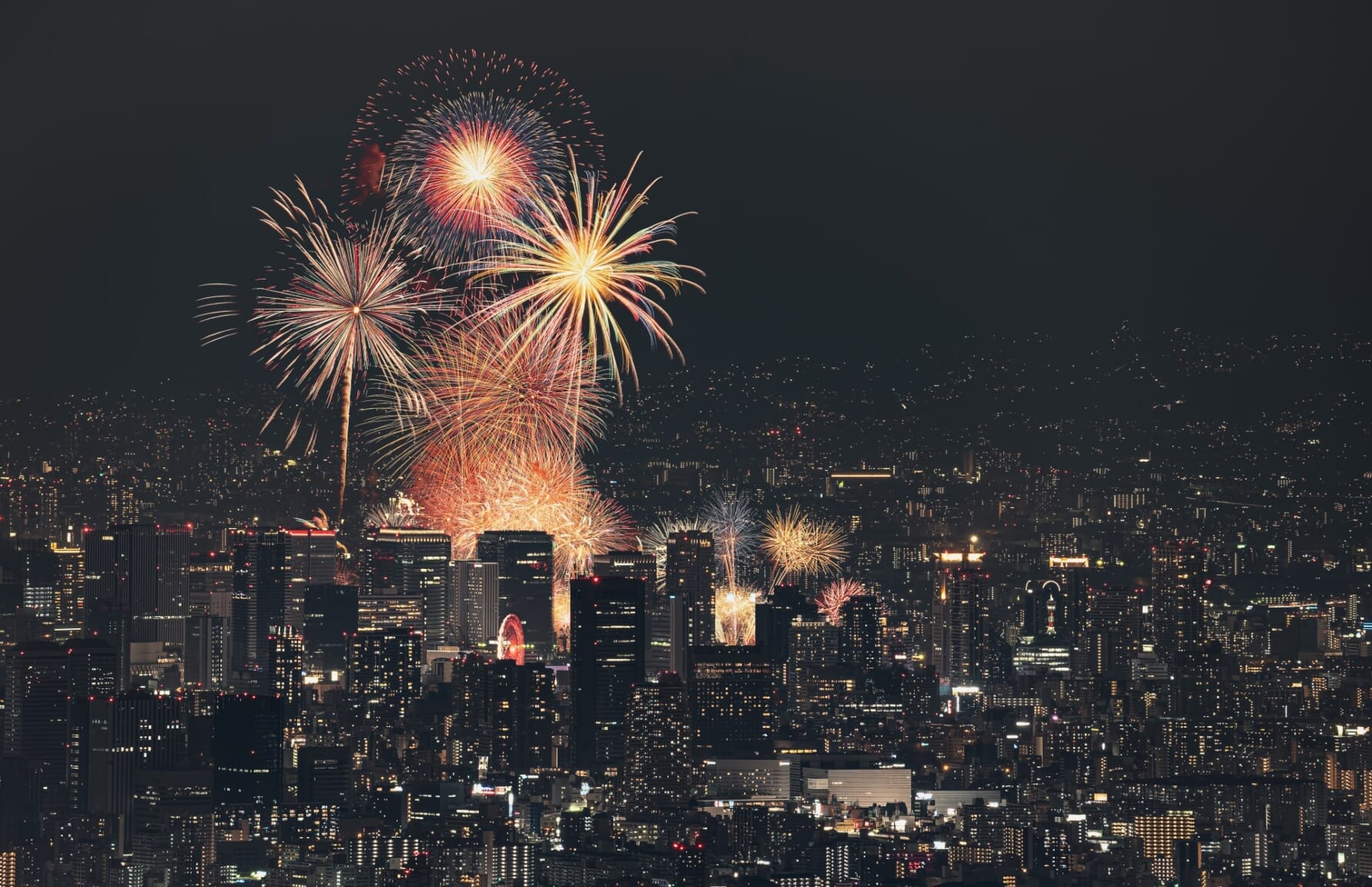 Cap off your summer in Osaka with a spectacular fireworks display at the Yodogawa River Park. Every August, the park hosts the Naniwa Yodogawa Fireworks Festival (なにわ淀川花火大会), one of the largest fireworks displays in Japan.
As the night sky lights up with a kaleidoscope of colors, you'll be swept up in the festive atmosphere, filled with the oohs and aahs of the crowd. The park itself is a lovely place to relax, with spacious lawns and beautiful views of the river. So, grab a picnic blanket, pack some snacks, and join the locals in this beloved summer tradition. It's the perfect way to end your Osaka adventure.
▶ Naniwa Yodogawa Fireworks Festival official website: https://www.yodohanabi.com/
---
So there you have it, a summer in Osaka is a journey of discovery, a blend of tradition and modernity that promises unforgettable experiences. From vibrant festivals to tranquil retreats, Osaka invites you to immerse yourself in its unique culture and create memories that will last a lifetime.
Also, check out things to do in Osaka in other seasons!
▶10 Best Things to Do in Osaka in Spring
▶10 Best Things to Do in Osaka in Autumn
▶10 Best Things to Do in Osaka in Winter
▽Here are the best things to do in other popular areas in summer!▽
▽Subscribe to our free news magazine!▽

For more information about traveling in Japan, check these articles below, too!
▽Related Articles▽
▼Editor's Picks▼
---