Minoo Park: Vast Nature Near Central Osaka
Visit beautiful sceneries including Minoo Falls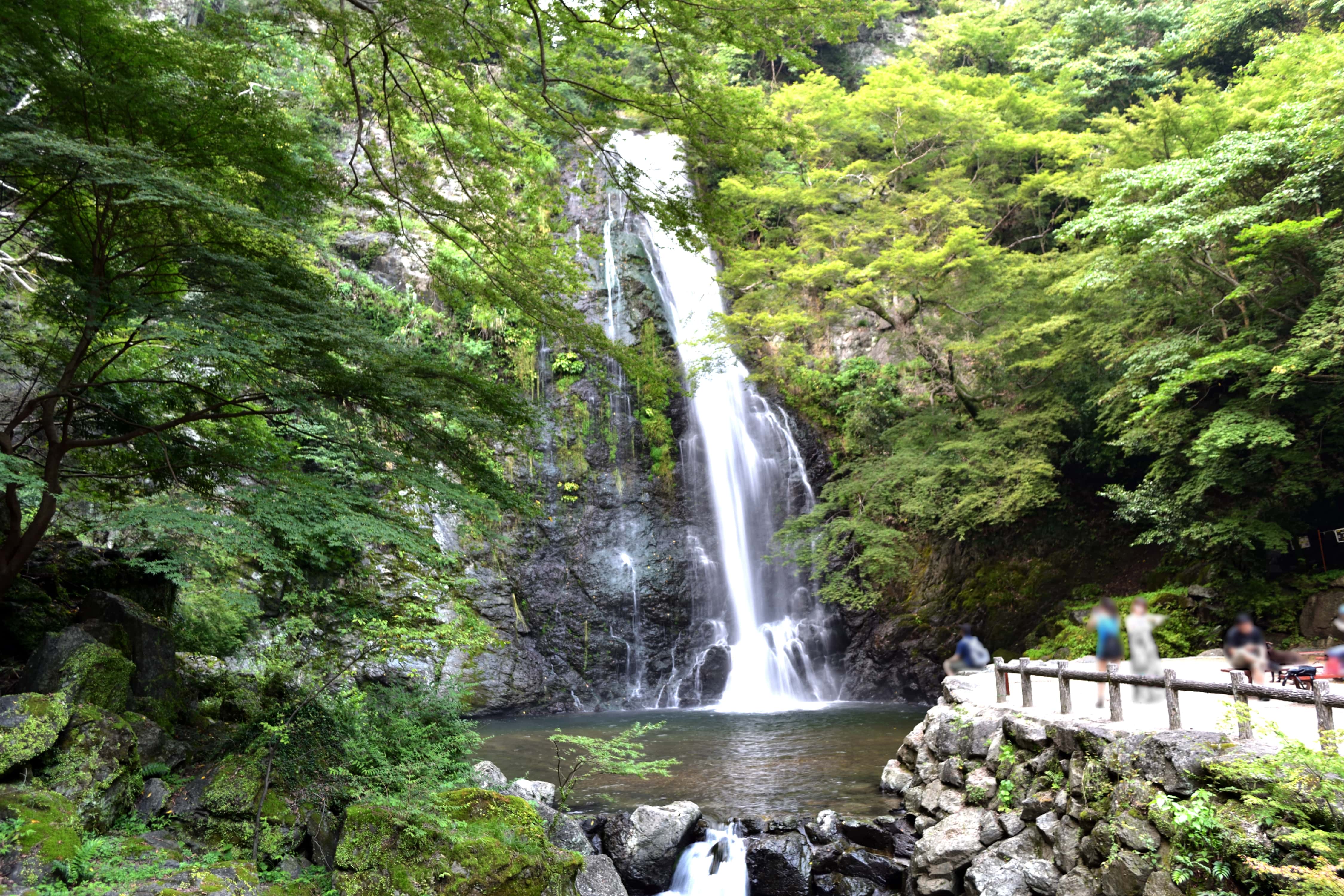 Minoo Park (箕面公園) is a large park located in Mt Minoo in Osaka.
The park is popular because of its vast size and breathtaking scenery of nature. Being just about 30 minutes away from Central Osaka by train also makes this park such an attractive site for many Japanese and foreign visitors.
Minoo Park is most known for having the Minoo Falls (箕面大滝) which is a large waterfall that was used for Buddhist ascetic practices.
It is also very well known for being one of the best places to enjoy the scenery of the autumn leaves.
In this article, I will show you about Minoo Park, including its appeal points, how to get there, and interesting spots around the site.
---
What is Minoo Park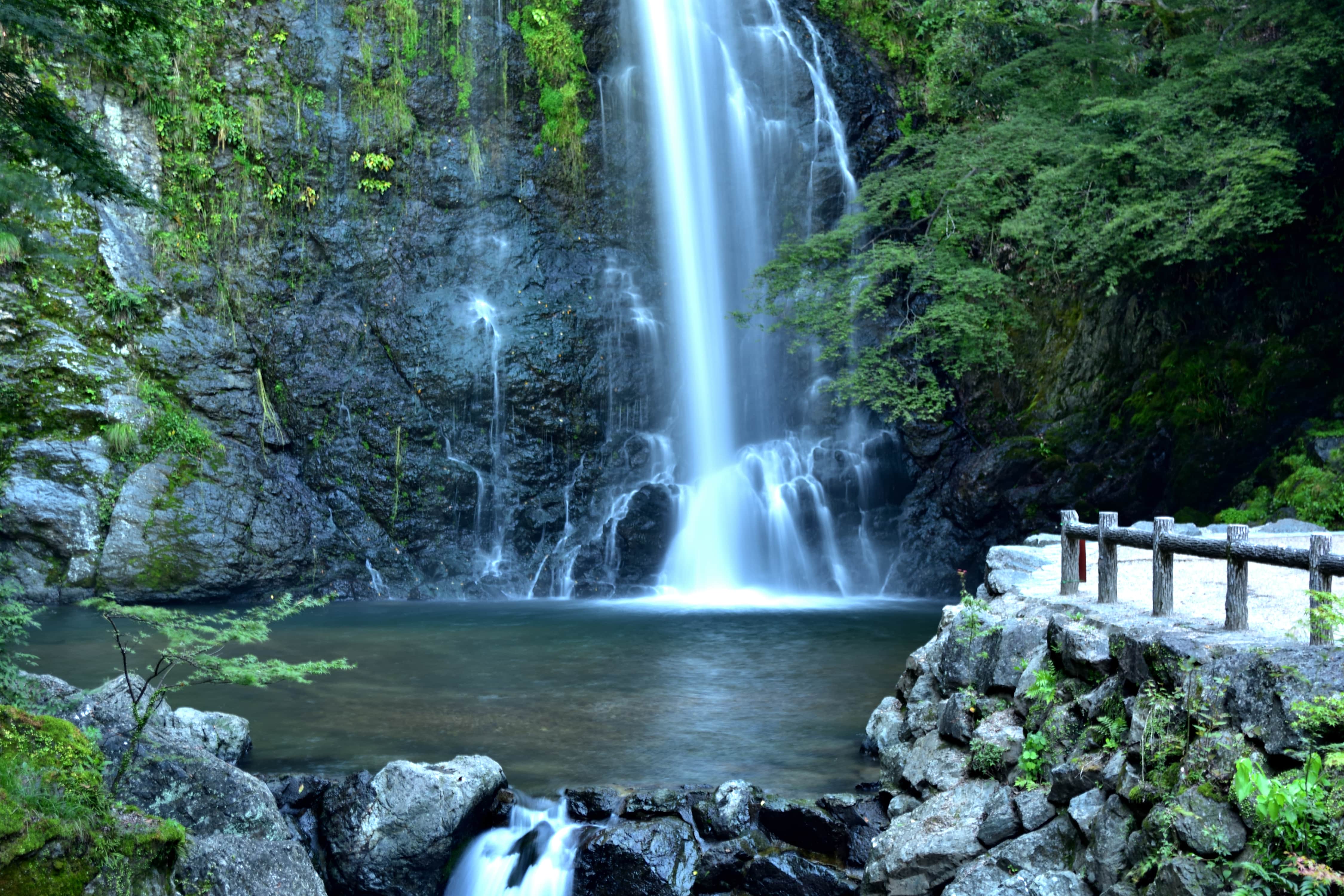 Minoo Park is a park located within the larger "Meiji no Mori Minoo Quasi-National Park" (明治の森箕面国定公園) which was inaugurated in 1967 along with "Meiji no Mori Takao Quasi-National Park" (明治の森高尾国定公園) in Tokyo to celebrate 100 years from the start of the Meiji-era.
The park has a vast area of 838,000㎡ and is home for 1,300 species of plants and 3,500 species of insects. You will also find many animals, fish, and birds.
Because of its great biodiversity and beautiful scenery, Minoo Park has been named one of the 100 best sites for enjoying nature in Japan. Nowadays, over 2,000,000 visitors come to Minoo Park to enjoy its refreshing atmosphere and breathtaking sceneries.
Depending on the season you choose to go, this park will show you a very different atmosphere. It gets pretty crowded in fall due to being most famous for its autumn leaves.
What to do & see at Minoo Park
The main appealing point of Minoo Park is, without a doubt, its vast nature and beautiful sceneries. But other than that, there is the Ryuanji Temple which makes a great contrast with the surrounding nature. there are also many shops and restaurants along the paths within the park, so there's a lot you can see and do.
Minoo Falls (箕面大滝): Chosen to be one of the 100 most beautiful waterfalls in Japan. It has a height of 33m and was used for Buddhist ascetic practices.
Ryuanji Temple (瀧安寺): A Shugendo Temple created in 658 AD. During the Nara-era and Kamakura-era, Monks who would go to the Minoo Falls for ascetic practices would stay at this temple. Many of the great Buddhist masters are said to have stayed at this temple.
Monkeys: Within the park, you will see many wild monkeys. It is one of the few places you can see these "Japanese macaque" or "Nihonzaru"(ニホンザル) in their wild habitat.
How to get to Minoo Park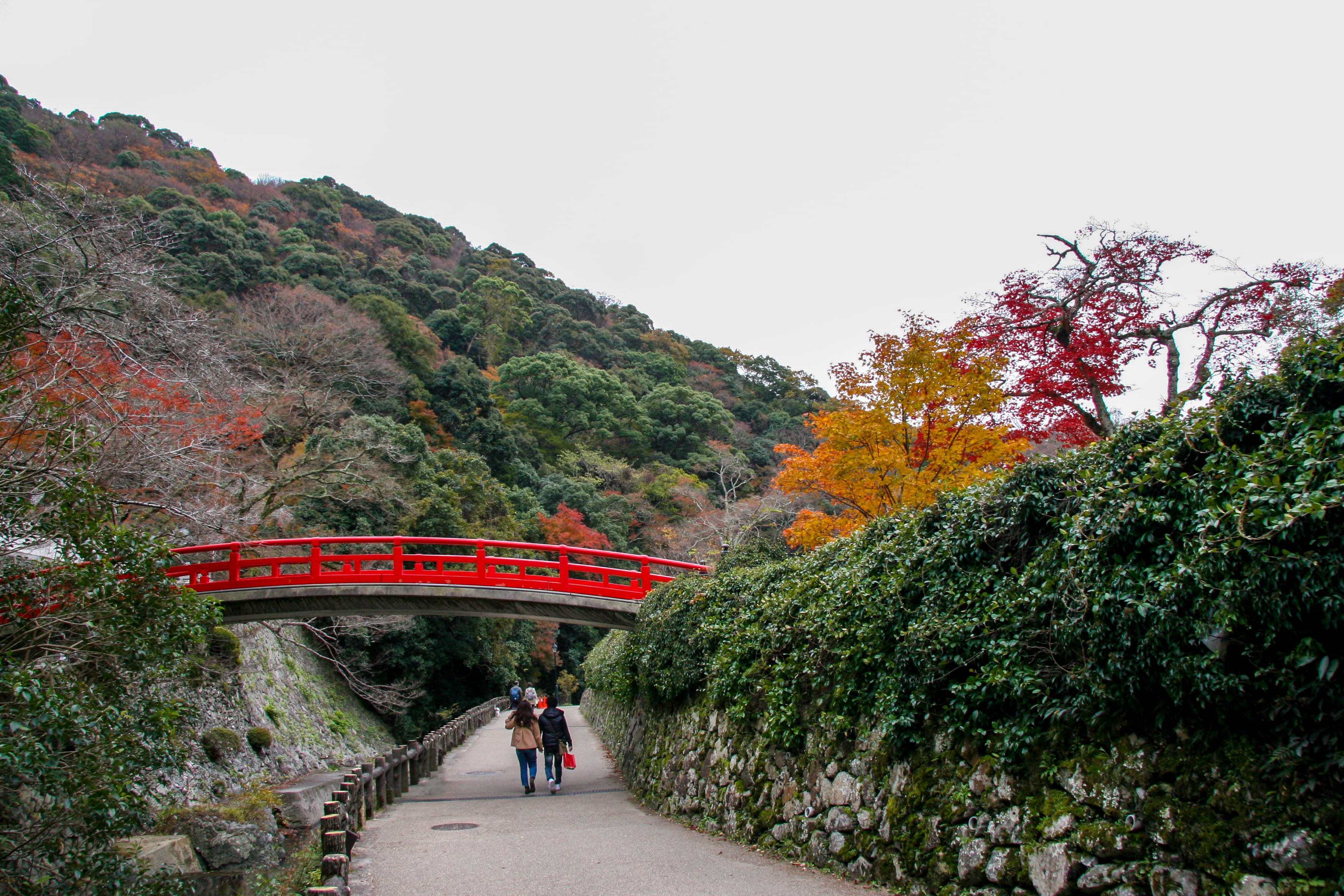 There are 2 main ways you can access Minoo Park which is by train or by bus.
The nearest train station is "Minoo Station" (箕面駅) of the Hankyu Minoo Line.
There is also a bus that goes to Minoo Station from "Senri-Chūō Station" (千里中央駅) of the Kita-Osaka Kyuko Line.
From Minoo station, it will take you only 5 minutes walking to get to the entrance of Minoo Park or 40 minutes to the waterfalls.
Tourist attractions near Minoo Park
-1st. Osaka Expo Park: A large park located about 20 km north from central Osaka. This park was created as the site of the Osaka Expo '70, and now it is a popular sightseeing spot.
-2nd. Asahi Breweries Suita Factory: 146,000㎡ factory that was built in 1891. The outside of the factory has stayed the same. You can take a tour to see how the beer is made and you can also look around the beer museum.
-3rd. Universal Studios Japan: One of the 6 Universal Studios in the world. It is one of the most popular amusement parks in Japan along with Tokyo Disneyland and Disneysea.
-4th. Cup Noodles Museum: One of the 2 Cup Noodles Museums in the country is located in Ikeda, Osaka. Here, you can learn about the history of Cup noodles and see all the cup noodles from all around the world.
-5th. Umeda Sky Building: A 40 story tall building in Umeda famous for its unique design. On the very top is located the Kuchu Teien Observatory which other than being an observatory, it also includes a movie theater as well as many restaurants and shops.
Hotels & Restaurants near Minoo Park
Ooedo-Onsen Monogatari Minoh Kanko Hotel (箕面観光ホテル) is a Hotel located at the feet of Minoo Park with a huge Onsen facility at the side.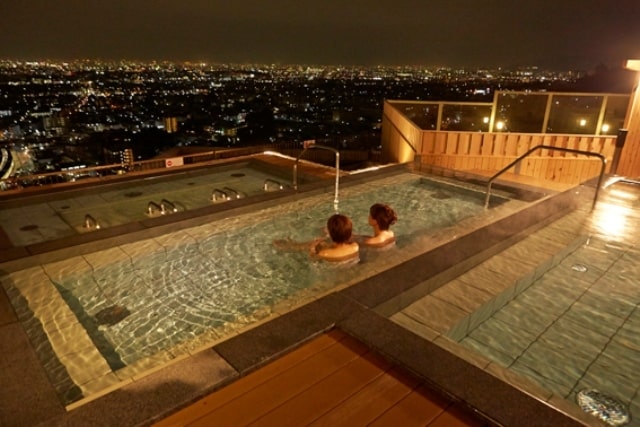 The hotel has western-style rooms but also has large Onsen baths, some of which are outdoor and can enjoy the spectacular view of both the mountains and the city.
Besides the Onsen baths, the hotel also has a buffet restaurant where you can enjoy high-quality Japanese cuisine.
The nearest train station is Minoo station of the Hankyu Minoo Line, but the hotel has a shuttle bus that can pick you up from Osaka station or the Nankai Namba station.
You can make reservations from the following link!
<<Book "Ooedo-Onsen Monogatari Minoh Kanko Hotel" at the best price!!>>
Here are also some articles you may find helpful for when you're looking for a place to stay in Osaka!
▶5 Best Cool and Chic Airbnb in Osaka!
▶Best Budget Accommodations in Osaka:Part I
▶Best Budget Accommodations in Osaka:Part II
When it comes to restaurants, here are some articles you can check out to find good options during your Osaka trip!
---
▽Related Articles▽
▼Editor's Picks▼
---