Osaka Expo Park: One of Osaka's Most Attractive Parks
Visit the historic site where Osaka Expo '70 was held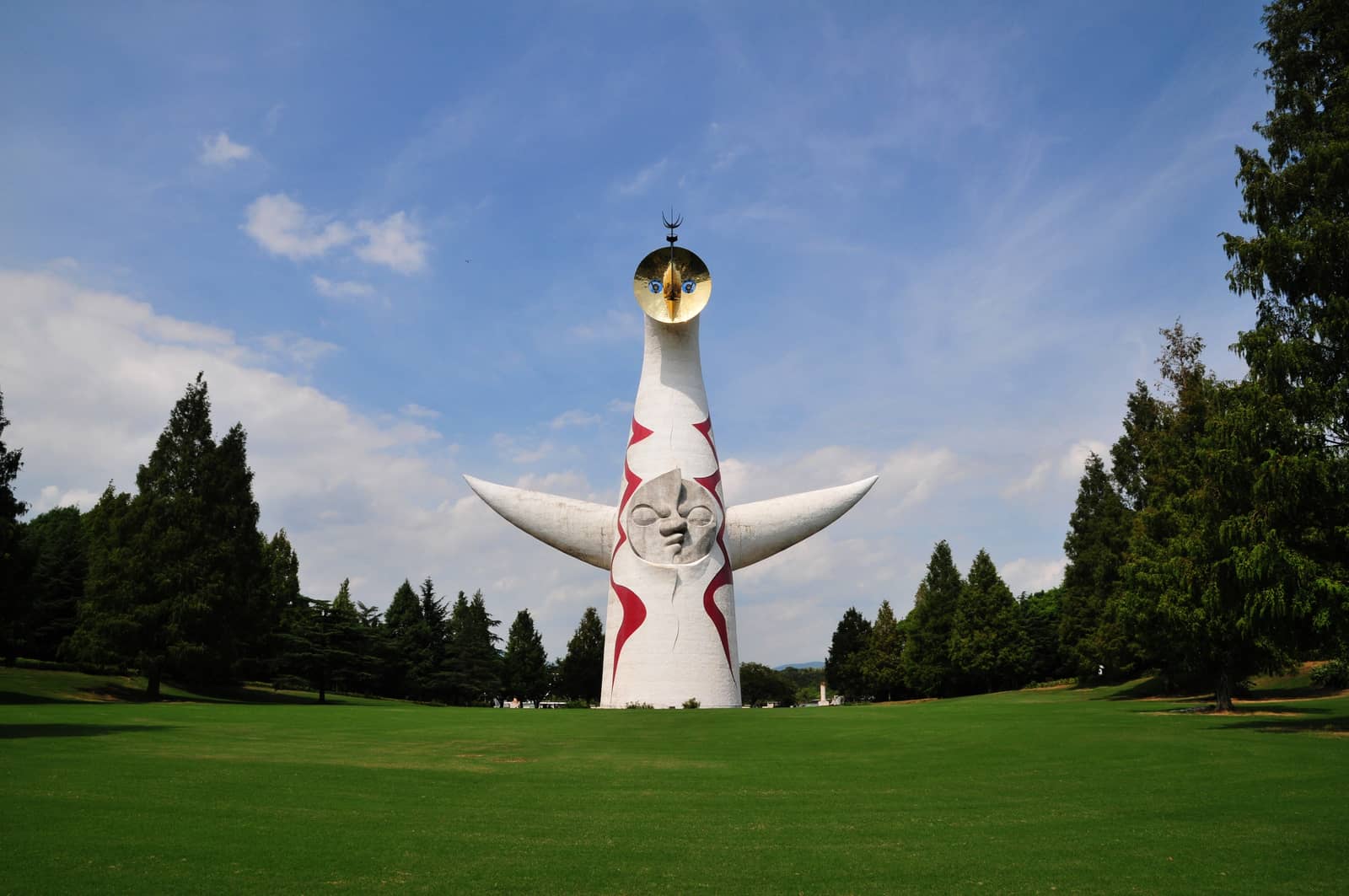 "Osaka Expo Park", or "Bampaku Kinen Koen" (万博記念公園), is a large public park located about 20km north of central Osaka.
Before it was a park, it was the site used to host the Japan World Exposition of 1970 where millions of visitors from around the world came and visit.
Nowadays, it has become a large public park and you can still see some of the rests of the Expo '70. There are also many new cultural and commercial venues within and around the park, making this place a very popular sightseeing spot in Osaka.
It is also a very popular Cherry blossom viewing site in Osaka, having over 5,500 cherry trees.
I will show you in this article about this fascinating park, including its appeal points, how to get there, and interesting spots around the venue.
---
What is Osaka Expo Park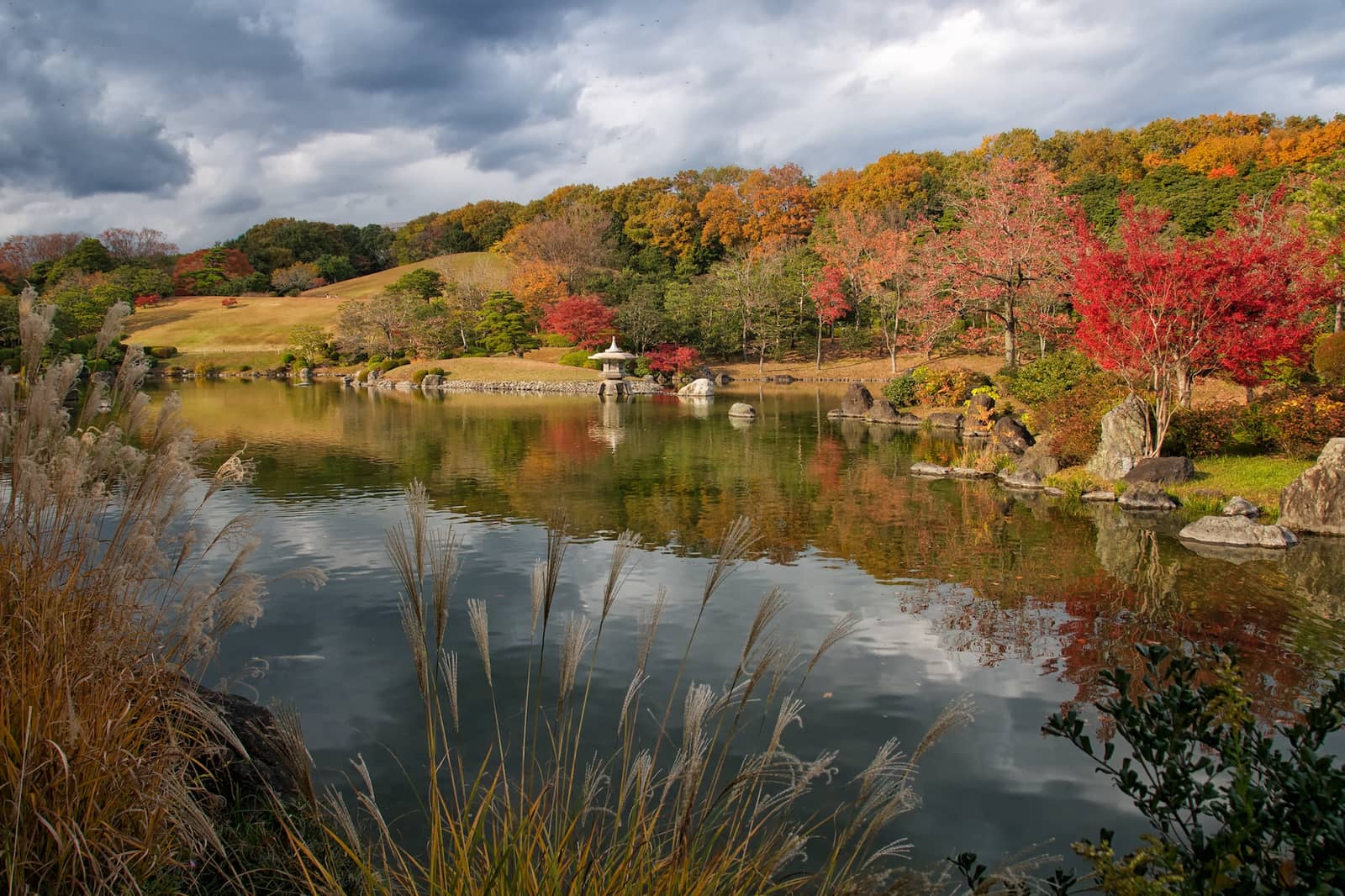 "Japan World Exposition, Osaka 1970" (日本万国博覧会), also known simply as "Osaka Expo '70", took place from March 15 to September 13, 1970. It was the first international expo held in Asia and it was held to promote the international "Progress and Harmony for Mankind".
The 2.6㎢ area had 75 pavilions and 77 nations participating. The expo had a total of over 64 million visitors from all around the world.
After the expo ended, most of the structures were taken off and the land was restructured to become a public park that promotes culture.
You can still see some reminiscing structures from the Expo such as the symbolic "Tower of the sun" (太陽の塔) created by famous Japanese artist Taro Okamoto (岡本太郎)
What to do & see at Osaka Expo Park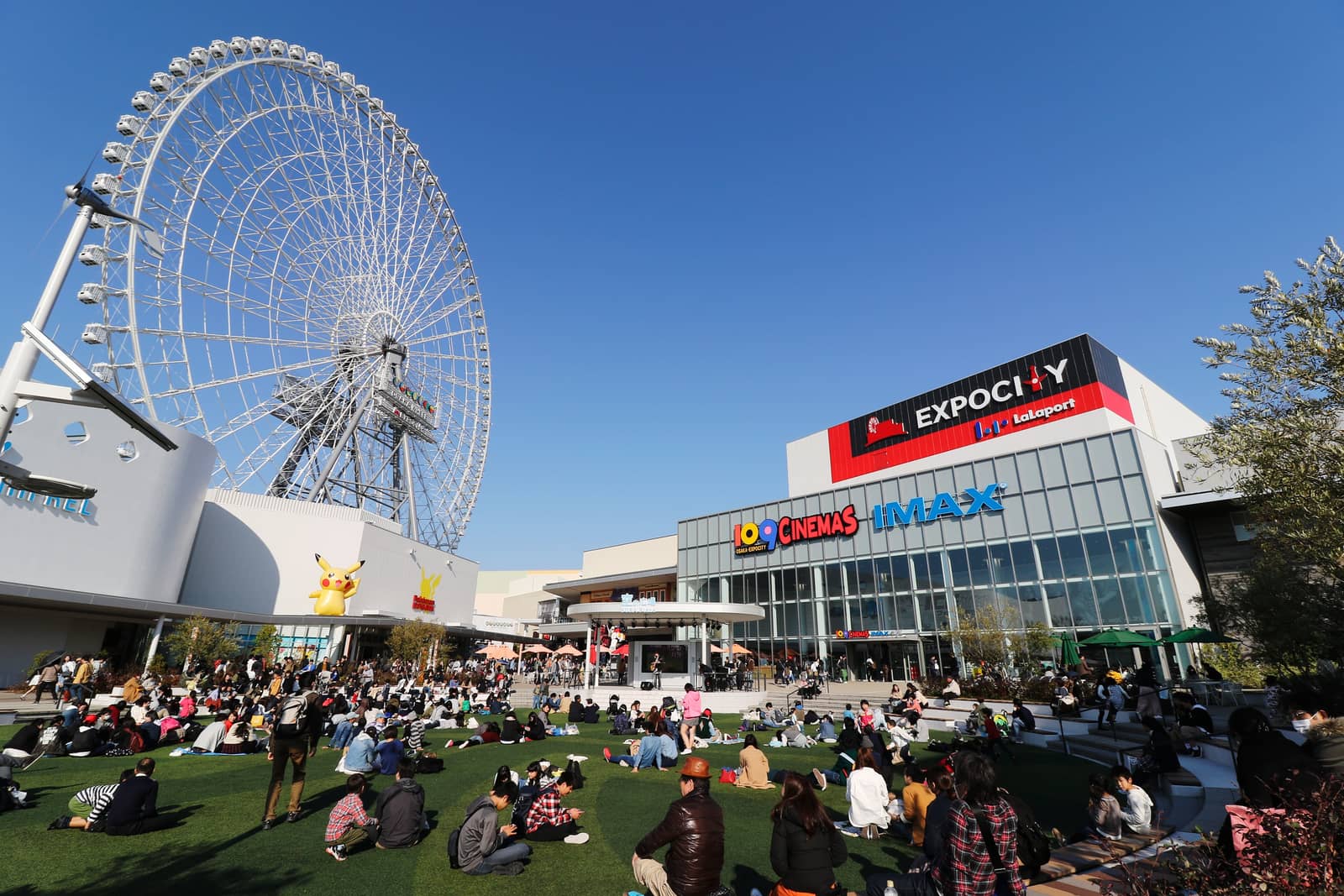 Osaka Expo Park is not just any public park. You will find many cultural and commercial facilities where you can easily spend an entire day. Here are just some of the many things you can find within and near Osaka Expo Park.
Tower of the Sun (太陽の塔): Located in the center of the park, this 70m tall tower is the main symbol of this park. The inside of the tower is an exhibition hall that was closed after Expo '70 but was reopened in 2018.
Japanese Garden: Japanese-style garden that was created for Expo '70 and still remains in excellent condition. This garden is 1,300m long and 200m wide and is divided into several parts representing different times in Japanese history.
National Museum of Ethnology (国立民族学博物館): Opened from 10am to 5pm. Here, you can find a large collection of artifacts from all around the world.
Japan Folk Crafts Museum (大阪日本民芸館): Opened from 10am to 5pm. This museum has a large exhibition of Japanese ceramics, textiles, paintings and other arts and crafts.
EXPOCITY: a 3 story tall shopping mall including over 300 stores and shops, restaurants, a Ferris wheel and even an aquarium.
Besides the facilities mentioned above, the park has many sporting facilities, BBQ areas, Onsen facilities, and lakes where you can navigate renting a boat.
How to get to Osaka Expo Park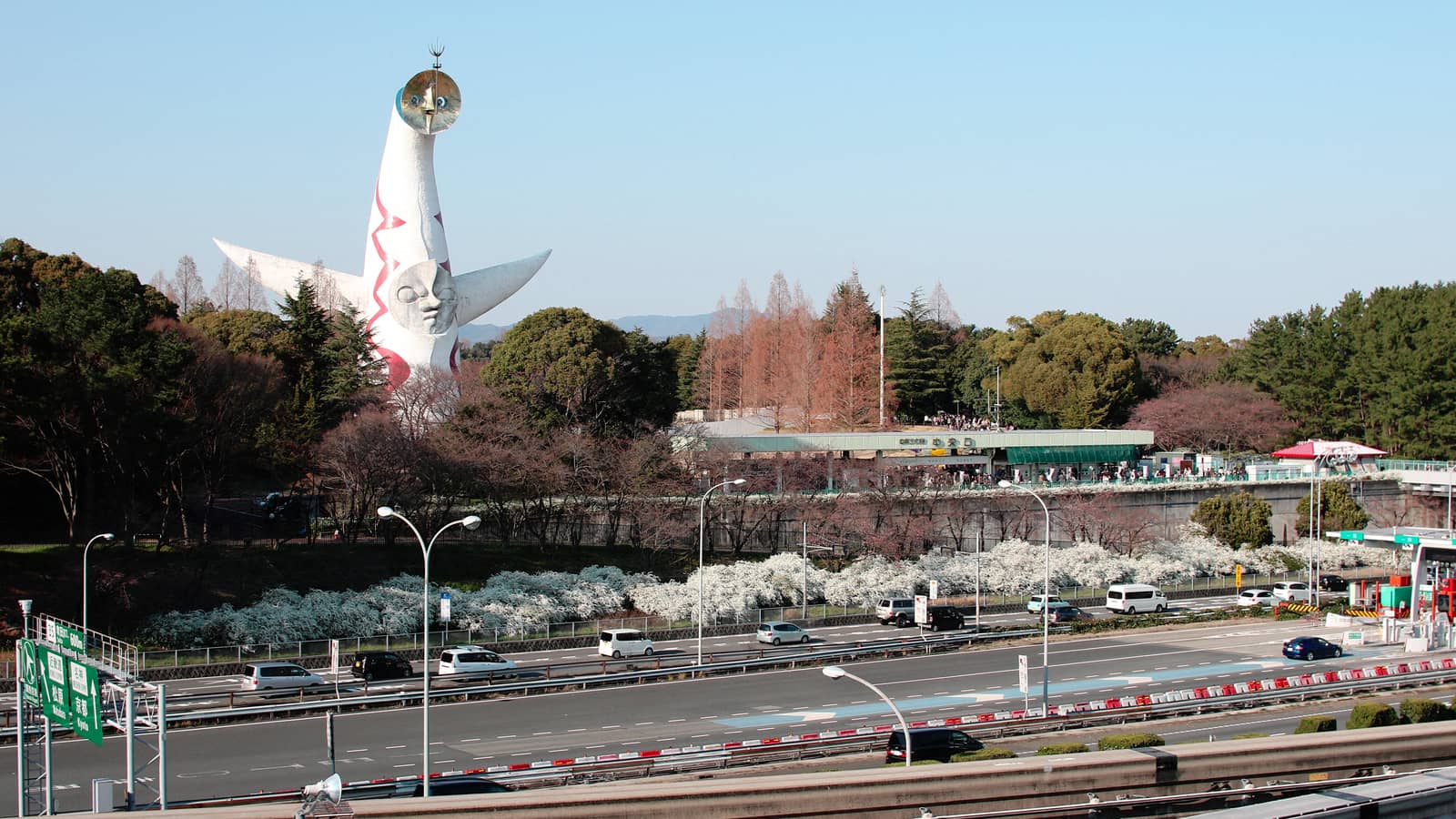 To get to Osaka Expo Park, The easiest way to get there is by train. The park entrance is located right in front of Bampaku-kinen-koen Station (万博記念公園駅) of the Osaka Monorail(大阪モノレール).
Also, there is a bus that you can take from Osaka Umeda Station (大阪梅田駅) that goes directly to Osaka Expo Park. The problem is that this bus only is available on Saturdays, Sundays, and Holidays.
Tourist attractions near Osaka Expo Park
-1st. Umeda Sky Building: A 40 story tall building in Umeda famous for its unique design. On the very top is located the Kuchu Teien Observatory which other than being an observatory, it also includes a movie theater as well as many restaurants and shops.
-2nd. Cup Noodles Museum: One of the 2 Cup Noodles Museums in the country is located in Ikeda, Osaka. Here, you can learn about the history of Cup noodles and see all the cup noodles from all around the world.
-3rd. Asahi Breweries Suita Factory: 146,000㎡ factory that was built in 1891. The outside of the factory has stayed the same. You can take a tour to see how the beer is made and you can also look around the beer museum.
-4th. Dotonbori: One of the most visited tourist areas in all of Osaka. Famous shop displays and flashy neon lights at night attract millions of visitors every year.
-5th. Namba Yasaka Shrine: Also known as "the Lion Shrine" as it houses the massive lion head-shaped statue. It is one of the most unique and coolest shrines in Japan
Hotels & Restaurants near Osaka Expo Park
Senri Hankyu Hotel Osaka (千里阪急ホテル 大阪) is a hotel located within walking distance from Senri-Chuo Station(千里中央駅) which is just one train away from Osaka Expo Park.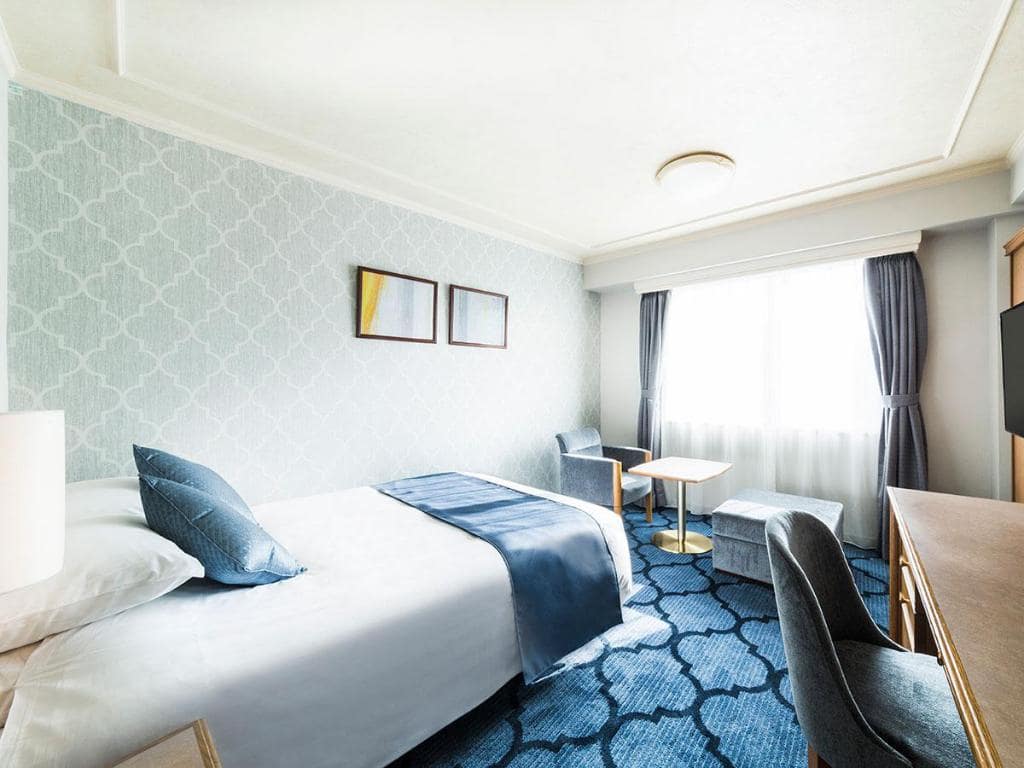 This luxury hotel first opened back in 1970, which means 2020 is its 50th anniversary. You may find special packages due to this special year.
The hotel has 6 different restaurants, so no matter what you feel like eating, you'll find it there.
You can make reservations from the following link!
<<Book "Senri Hankyu Hotel Osaka" at the best price!!>>
Here are also some articles you may find helpful for when you're looking for a place to stay in Osaka!
▶5 Best Cool and Chic Airbnb in Osaka!
▶Best Budget Accommodations in Osaka:Part I
▶Best Budget Accommodations in Osaka:Part II
When it comes to restaurants in Osaka, here are some articles you can check out to find good options during your Osaka trip!
---
▽Related Articles▽
▼Editor's Picks▼
---