10 Best Things to Do in Kyoto in Spring
Kyoto Spring Travel Guide: What to Do in Kyoto in Spring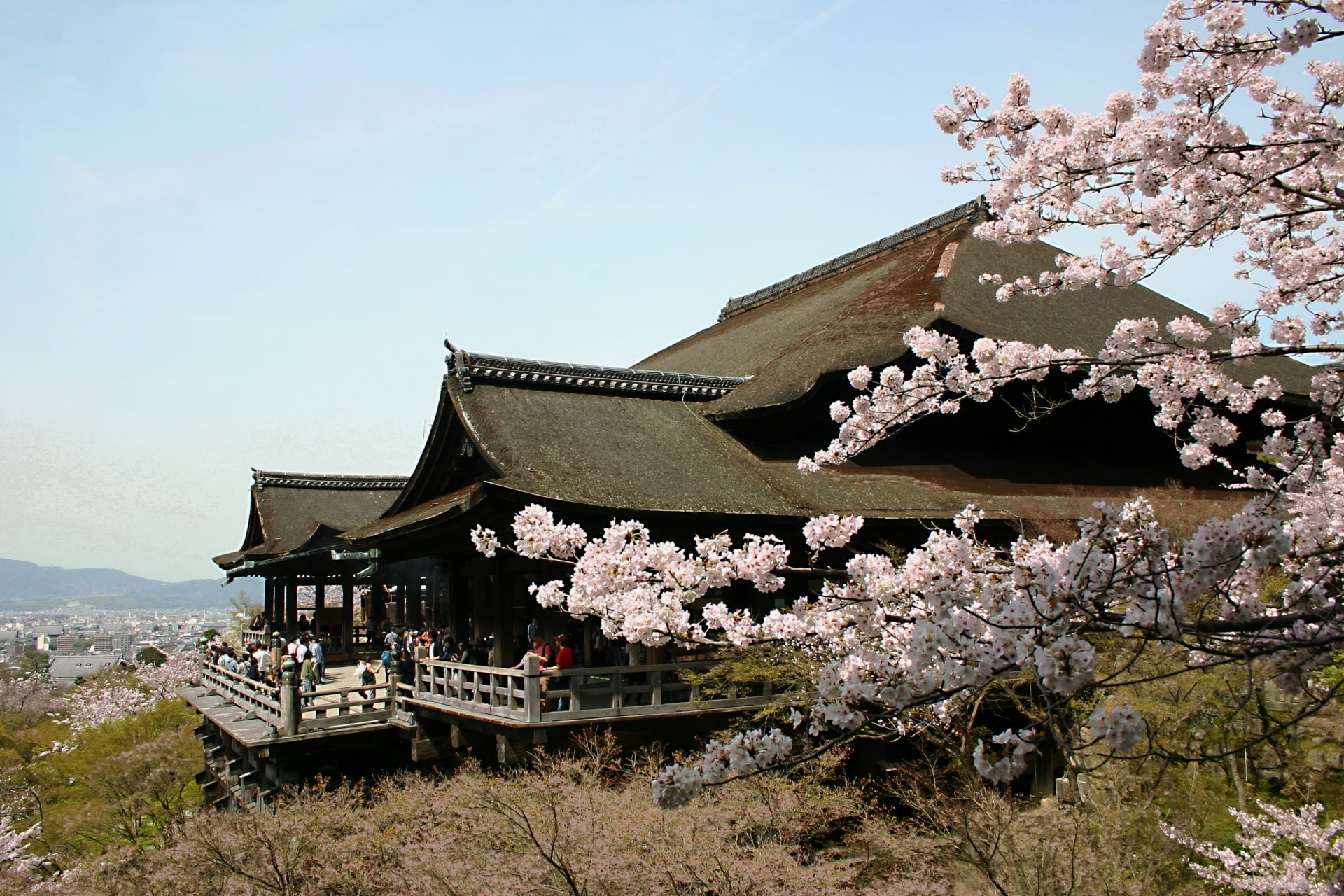 Spring is the best season to travel around Japan!! The weather is good and the temperature is comfortable even if you walk around many places. To say the least, it is worth coming to Japan just to view cherry blossoms, which is one of the best things to do in Japan in spring!!
Kyoto, one of the most popular tourist cities in Japan, has many attractive places and events in spring. You may find cherry blossoms in full bloom much more elegant with a lot of historical buildings. Moreover, some traditional and cultural festivals have continued since a long time ago. Enjoying local food is another real pleasure of traveling. Kyoto is also famous for their tea culture. In particular, there are many seasonal limited menus using Japanese green tea in spring in Kyoto.
Let's have a look at the 10 best things to do in Kyoto in spring!!
*Please note that this article contains affiliate links.
1. Viewing awesome cherry blossoms at Kyoto-like places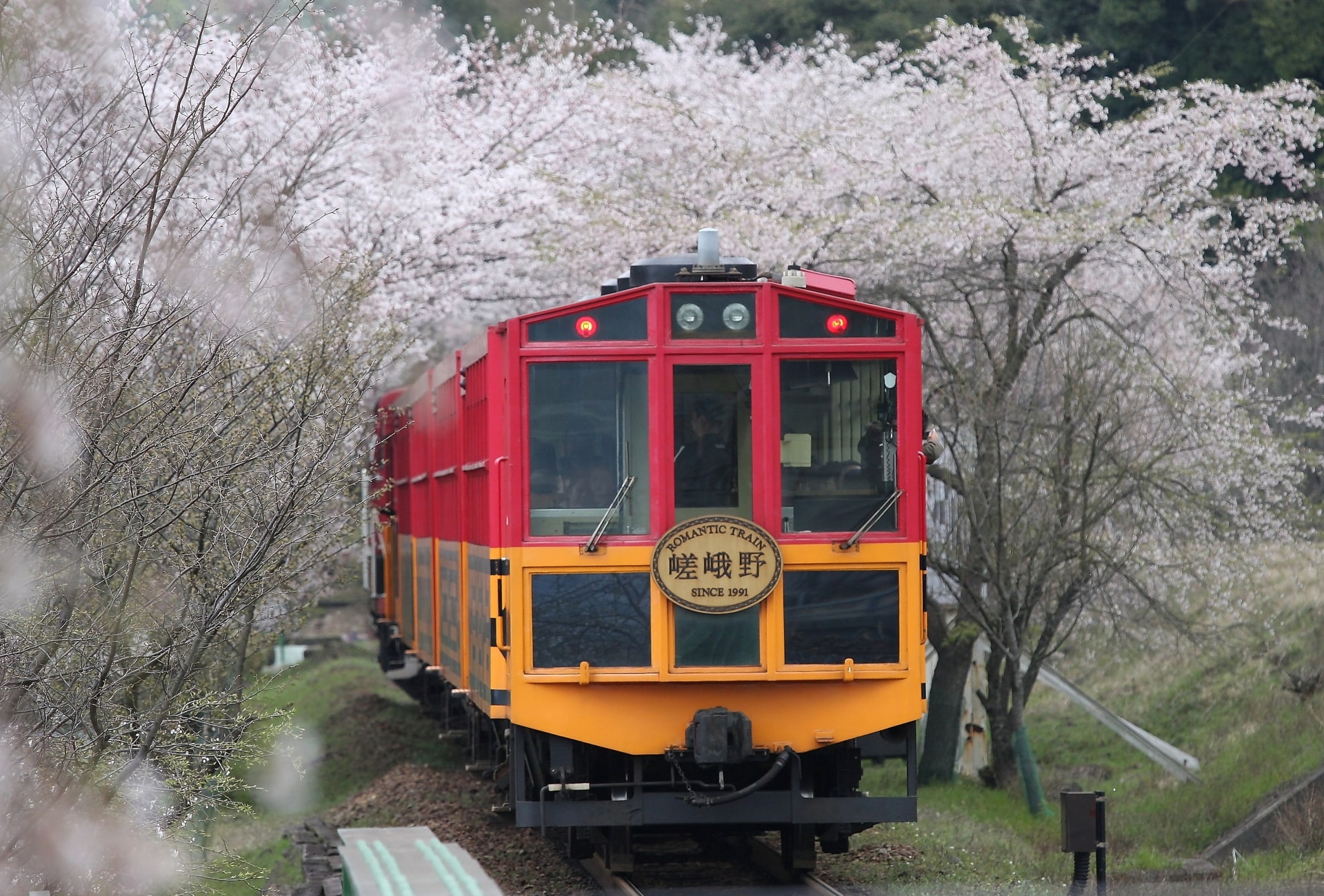 Many people come to Kyoto to watch cherry blossoms in spring. The best time to enjoy fully blooming cherry blossoms in Kyoto is from the beginning to the middle of April. There are many spots where you can enjoy cherry blossoms in Kyoto: Kiyomizudera Temple, Yasaka Shrine, Arashiyama, and Sagano trolly train.
Kiyomizudera Temple is one of the most famous spots in Kyoto. After the stage of Kiyomizu (Kiyomizu no Butai in Japanese) was renovated in 2020, more and more people can enjoy the awesome cherry blossoms from the temple on a hill, viewing the whole town of Kyoto.
Sagano trolly train connects Saga Trolly Station to Kameoka Trolly Station, lasting 7.5km along the Katsura River. There are about 700 cherry blossoms along the trolly rail. The most beautiful spot is Hozukyo Gorge, which is one of the most famous spots for cherry blossoms in Kyoto. When a trolly approaches this area, a driver would slow down so you can take photos. You can also try the Hozu River cruise going back to Arashiyama. It provides you with a closer look at cherry blossoms and a bit thrilling experience. Which view would you like, from a trolly or the river?
2. Joining Nijo Castle Sakura Festival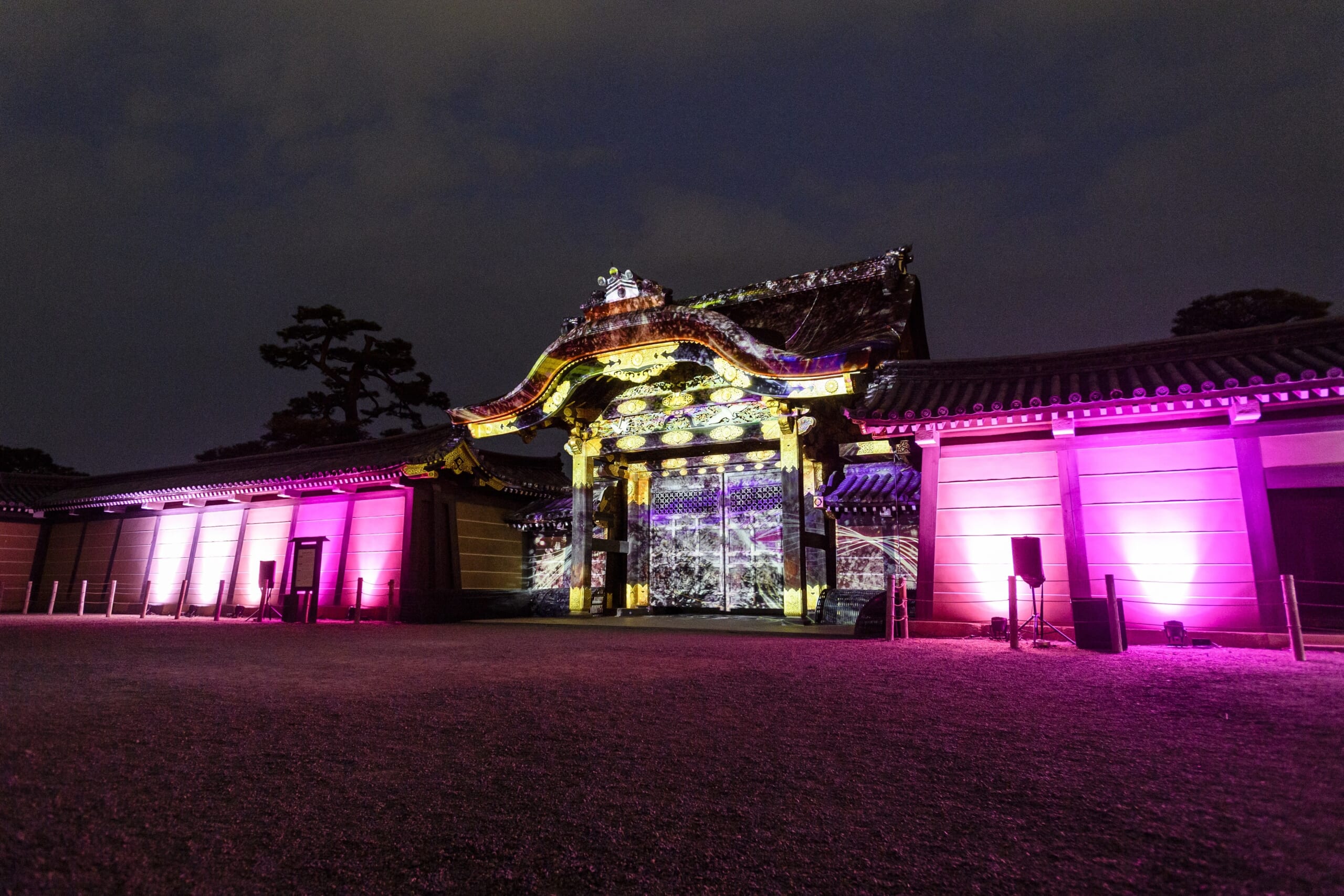 Nijo Castle was built in 1603 by Ieyasu Tokugawa as one of the generals' bases. Nijo Castle was designated as a World Cultural Heritage in 1994. The main palace, Ninomaru Palace is composed of 6 towers and is a representation of traditional Japanese architecture, Shoin-zukuri. It was designated as a national treasure in 1952. There are awesome wall art and colorful sculptures inside the palace.
Nijo Castle Sakura Festival is held from the middle of March to the middle of April. There are about 300 cherry blossoms of more than 50 kinds such as Yoshino cherry tree, mountain cherry, and shidare cherry. Visitors also enjoy an exhibition of Kyoto's local specialty and a quiz rally about history. At night time, cherry blossoms are lit up amazingly with a projection mapping on the historical buildings.
For more information, feel free to visit the link below.
3. Watching a traditional Japanese ritual at Hirano Shrine Cherry Blossom Festival: Oukasai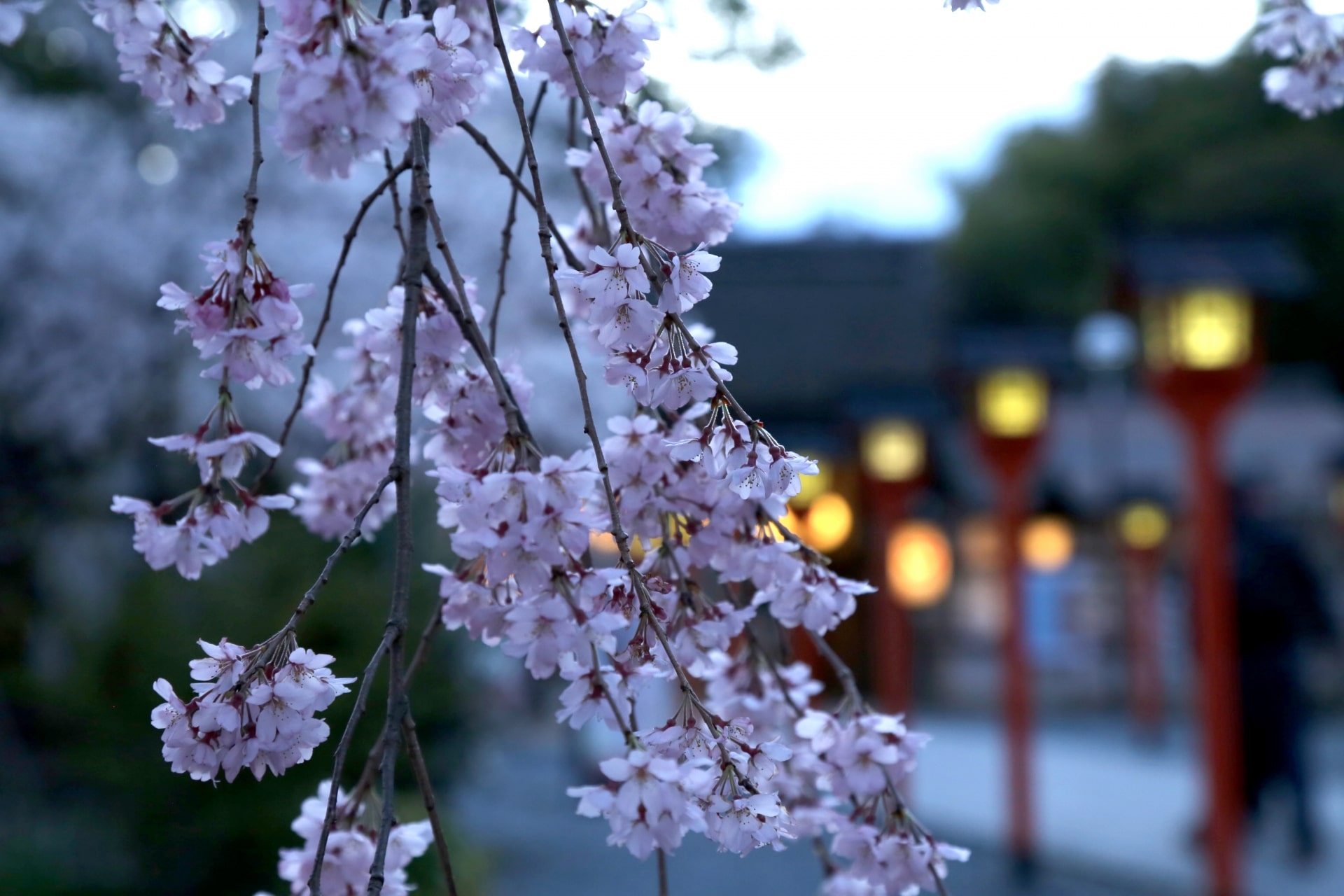 Hirano Shrine was moved to its current place according to the transfer of the capital city in 794. Since then the precinct has been known as a great cherry blossom viewing spot. Hirano Shrine is composed of 4 palaces and 2 towers, which are registered as important national heritages.
Hirano Shrine Cherry Blossom Festival: Oukasai has its origin in 985 when the Emperor came to pray for the prosperity of descendants and held an imperial festival. Since then, Oukasai is held on the 10th of April every year. Following a Shinto ritual, people visit Hanayama Emperor Mausoleum and conduct an imperial festival. After that, the historical procession consisting of more than 200 people walks around the town. You would be impressed by the vivid palanquins and colorful kimono. This is such a great opportunity to experience a Japanese historical sacred event while viewing cherry blossoms.
4. Tasting seasonal foods at Nishiki Market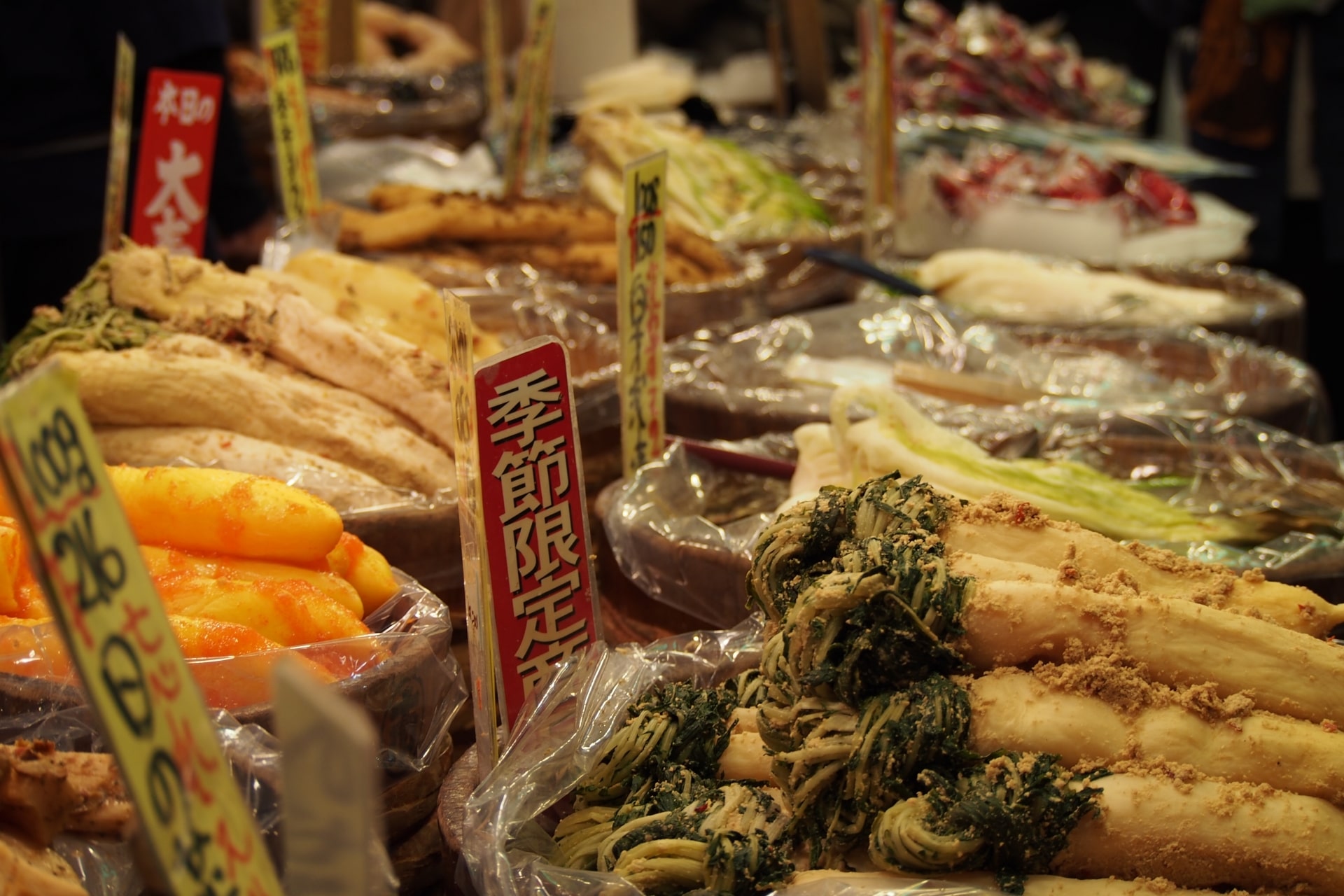 Kyoto has a lot of awesome Japanese traditional and local food!! Nishiki Market is called the kitchen of Kyoto. There are 130 shops along the 390 m street, selling vegetables, fruits, fresh fish, and handy food so you can eat and walk around.
One of the most attractive foods in Kyoto is Kyoto vegetables. There are necessary to make Kyoto cuisine like Obanzai. A lot of greengrocers sell Kyoto vegetables such as Kujo green onion and Kintoki carrot. In particular, bamboo shoot is available only in spring. Bamboo shoot pickles are popular for souvenirs.
Inoue Tsukudani store was awarded the Minister of Agriculture, Forestry and Fisheries Award. There are a variety of dishes using seasonal ingredients from Kyoto. Don't miss trying Manganji Togarashi Kombu (kelp using chili pepper made in Manganji, Kyoto), which was given the award.
5. Enjoying plum blossoms at Kitano Tenmangu Shrine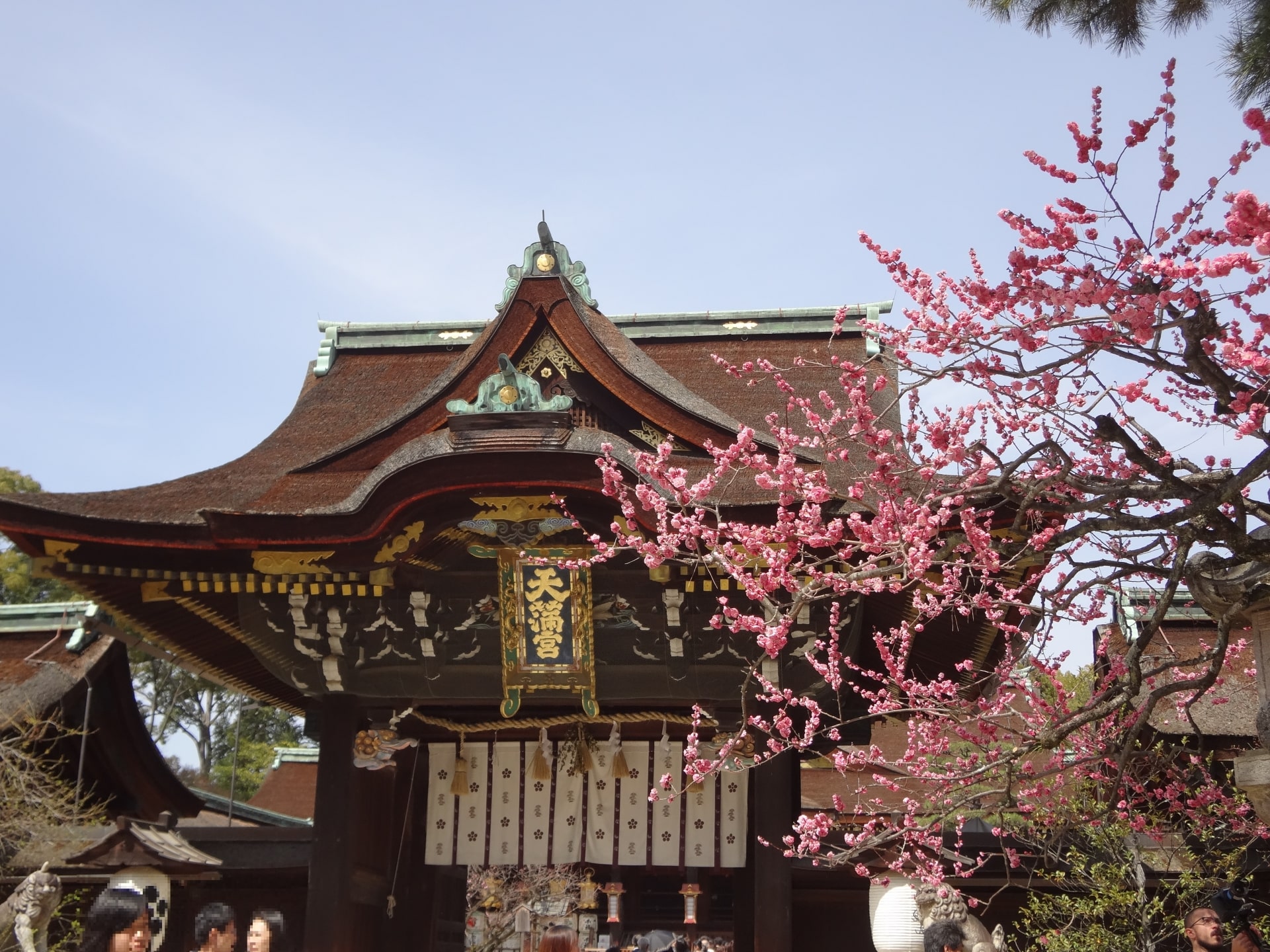 Kitano Tenmangu Shrine was established in 947. It is famous for the God of learning. Many students visit here to pray for success in their exams every year. The main palace was built with a luxury Japanese architecture called Yatsumune-zukuri and was registered as a national treasure.
Kitano Tenmangu Shrine is also known as one of the best places to view plum blossoms in Kyoto. There are 1,500 plum blossom trees of 50 kinds. From the middle of February to the end of March, the garden of plum blossoms is open to the public. Various plum blossoms such as red, white, single, and double bloom dramatically on a walking path. There is an outlook terrace where you can overview the garden having Japanese tea and snacks.
The special plum blossom tree called Tobiume is planted in front of the main palace. Tobiume had been grown up by Michizane Sugawara who is enshrined in Kitano Tenmangu Shrine and has been inherited since the establishment of Kitano Tenmangu Shrine. Why don't you take a photo of this sacred plum blossom tree?
6. Being fascinated by Kirishima azalea at Nagaoka Tenmangu Shrine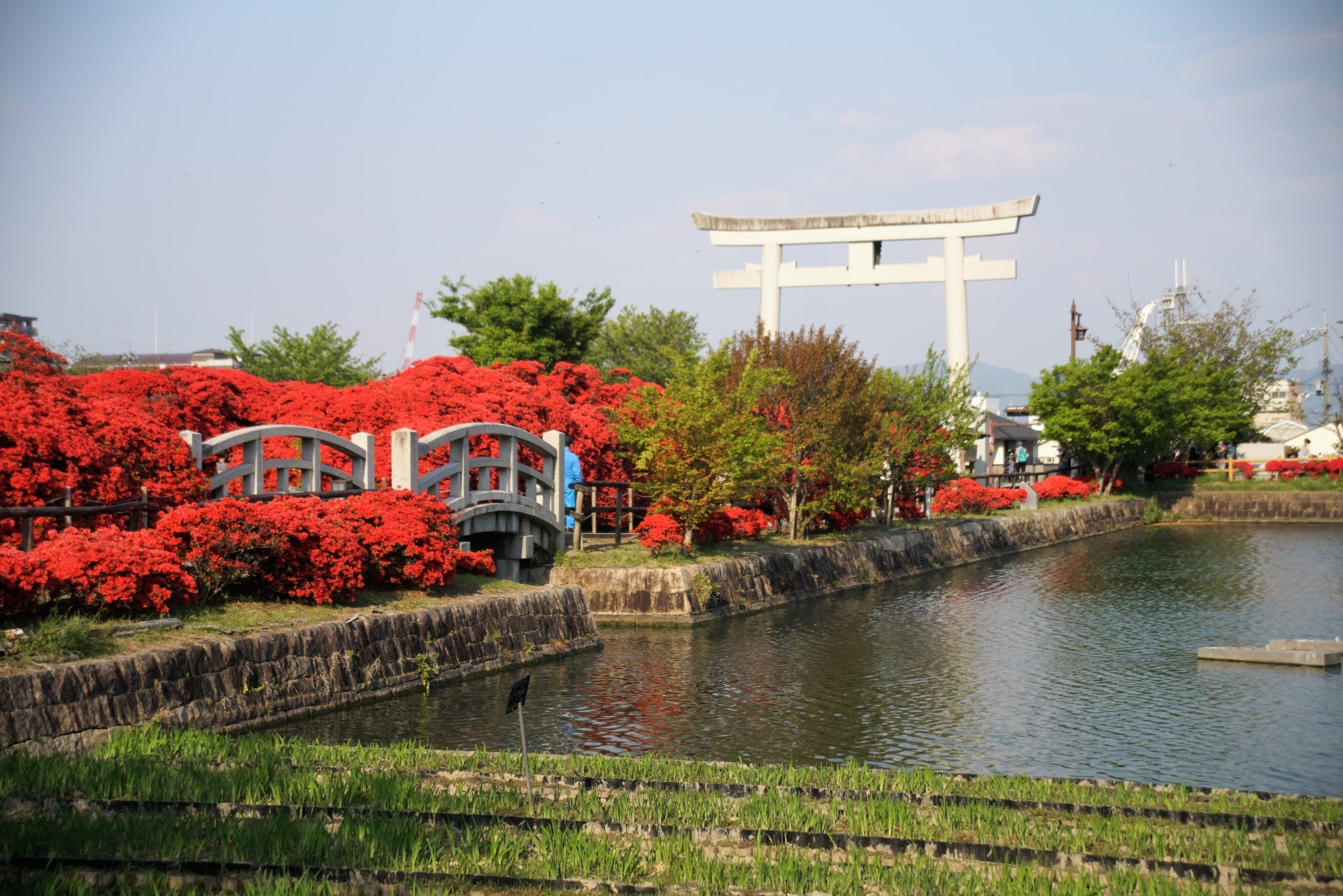 Nagaoka Tenmangu Shrine enshrines Michizane Sugawara, the same as Kitano Tenmangu Shrine. The date of the original establishment is unknown but in 1498 Nagaoka Tenmangu Shrine was rebuilt in the current style.
Nagaoka Tenmangu Shrine is one of the most famous places for Kirishima azalea in Japan. Thousands of Kirishima azaleas are planted surrounding the Hachijogaike pond, which was created in 1638. A bridge over the Hashijogaike is the best spot to command a view of the precinct and beautiful Kirishima azaleas. The Kirishima azaleas are estimated 170 years old and 2.5 m tall. The best season is the end of April. The wall of deep crimson made of Kirishima azaleas is breathtaking.
7. Attending Aoi Matsuri for a traditional ritual and beautiful kimono at Shimogamo Shrine and Kamigamo Shrine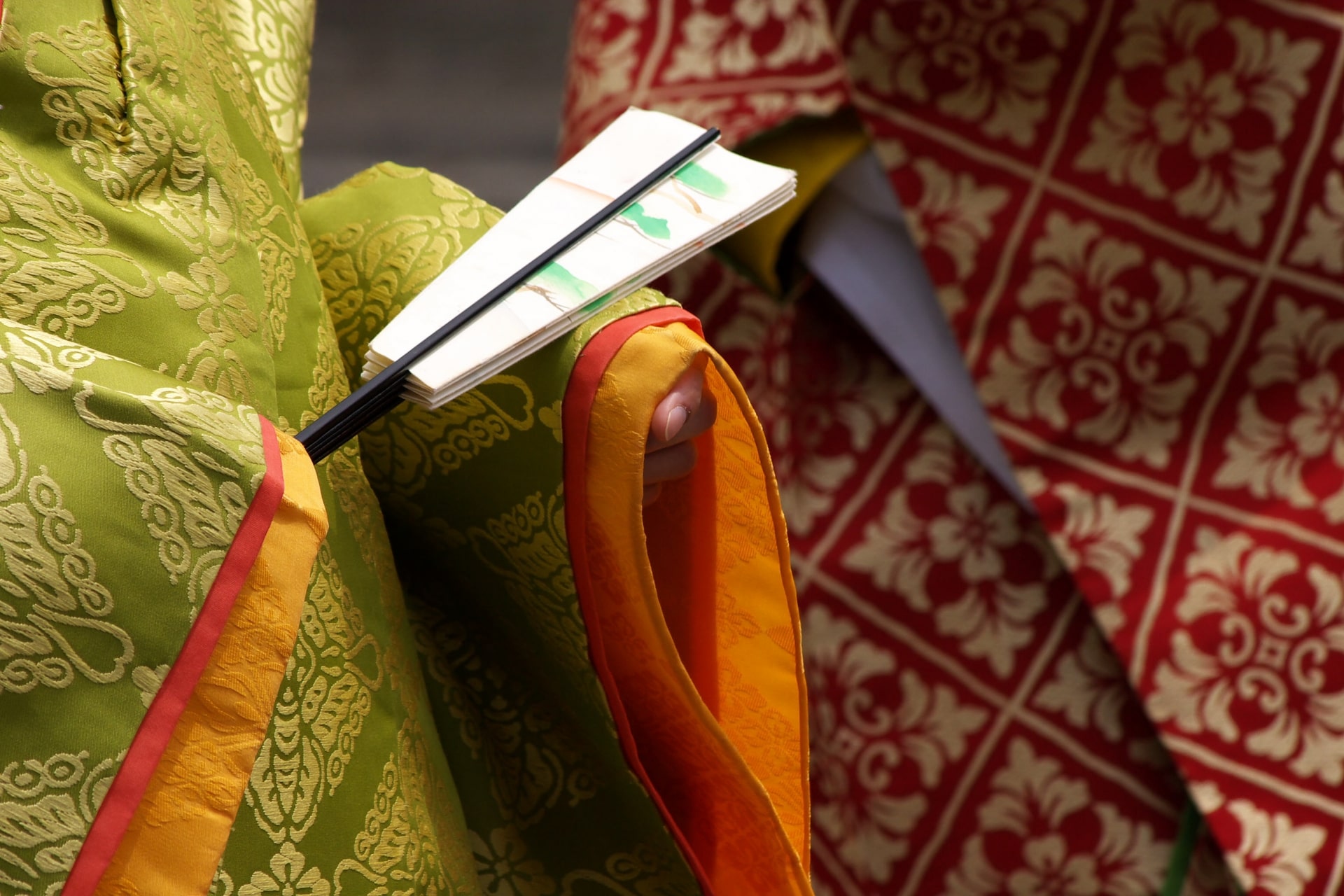 Aoi Matsuri is one of the biggest festivals in Kyoto, following Gion Matsuri and Jidai Matsuri as well as major imperial festivals such as, Iwakiyomizu Festival and Kasuga Festival. Aoi Matsuri has its origin in the annual festival of Kamigamo Shrine and Shimogamo Shrine, which used to appease a deity's curse.
Aoi Matsuri is held from the beginning to the middle of May. It starts with some Shinto rituals and on the 15th of May, the main event called the ritual of Roto is held. In the ritual of Roto, more than 500 people wearing kimono of the Heian period, horses, and cows walk in a line, departing from Kyoto Imperial Palace, through Kamigamo Shrine to Shimogamo Shrine. Aoi means a green leaf used as an accessory to decorate kimono and headdress. It's one of the precious events to see the beauty of traditional Japanese kimono.
8. Trying authentic green tea and seasonal limited sweets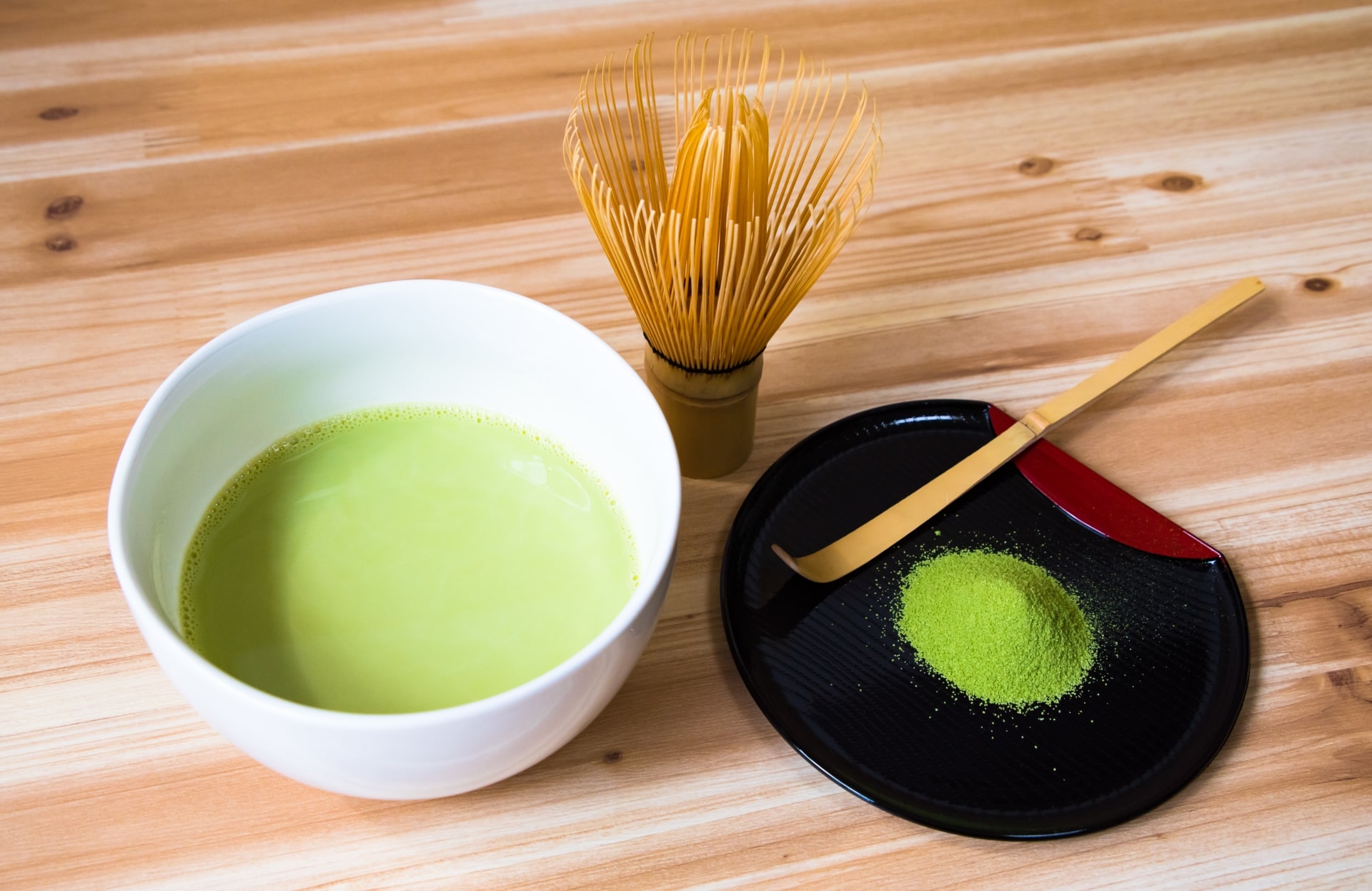 Speaking of Kyoto, you can't miss trying green tea!! Uji City and Wazuka-cho are well known for their tea farms. Uji City is located on the south side of Kyoto. It has been famous for Uji tea, which is one of the best Japanese teas, since the early 13th century. Wazuka-cho is located at the bottom of Kyoto. 40% of Uji tea is made in Wazuka-cho.
Zenkashoin is one of the most famous Japanese tea cafes in Kyoto. It has a variety of green tea such as Sencha tea and Kyoban tea. Its matcha green tea is made with hot water boiled in a teakettle on the spot. Sakura parfait is available only in spring. It is made with sakura flavor sponge cake, agar-agar, and cream, covered by sakura flavor meringue on top. It looks like a fully blooming cherry blossom. Needless to say, the taste is amazing, and the appearance is cute and photogenic.
Saryo Tsujiri serves one of the best matchas in Japan: Gion Tsujiri. Gion Tsujiri is an Uji tea specialty store in Kyoto. It produces carefully selected matcha through all of the procedures, from picking up to roasting. Saryo Tsujiri opened to make the tea experience closer for the young generation. It serves fantastic tea, food, and sweets using Uji tea and matcha of Gion Tsujiri.
The spring limited menu, Haru-urara is made with homemade cheesecake, sakura flavor cream, and matcha mochi. You can taste a variety of flavors and textures. The content differs from each store, so you can go to every Saryo Tsujiri.
View Information
Hide
Information
| | |
| --- | --- |
| Access | Gion Shijo Station (Keihan Line) - 3 minutes walk from Exit 6, along Shijo-Dori Gion Bus Stop (Kyoto City Bus) |
| Address | 573-3 Gionmachi Minamigawa, Higashiyama-ku, Kyoto |
| Business Hours | 10:00 - 21:00, LO 20:00 (weekdays), 19:30 (weekends & holidays) |
| Official Website | https://www.giontsujiri.co.jp/en/ |
9. Walking on a lit-up street by Kyoto Hanatouro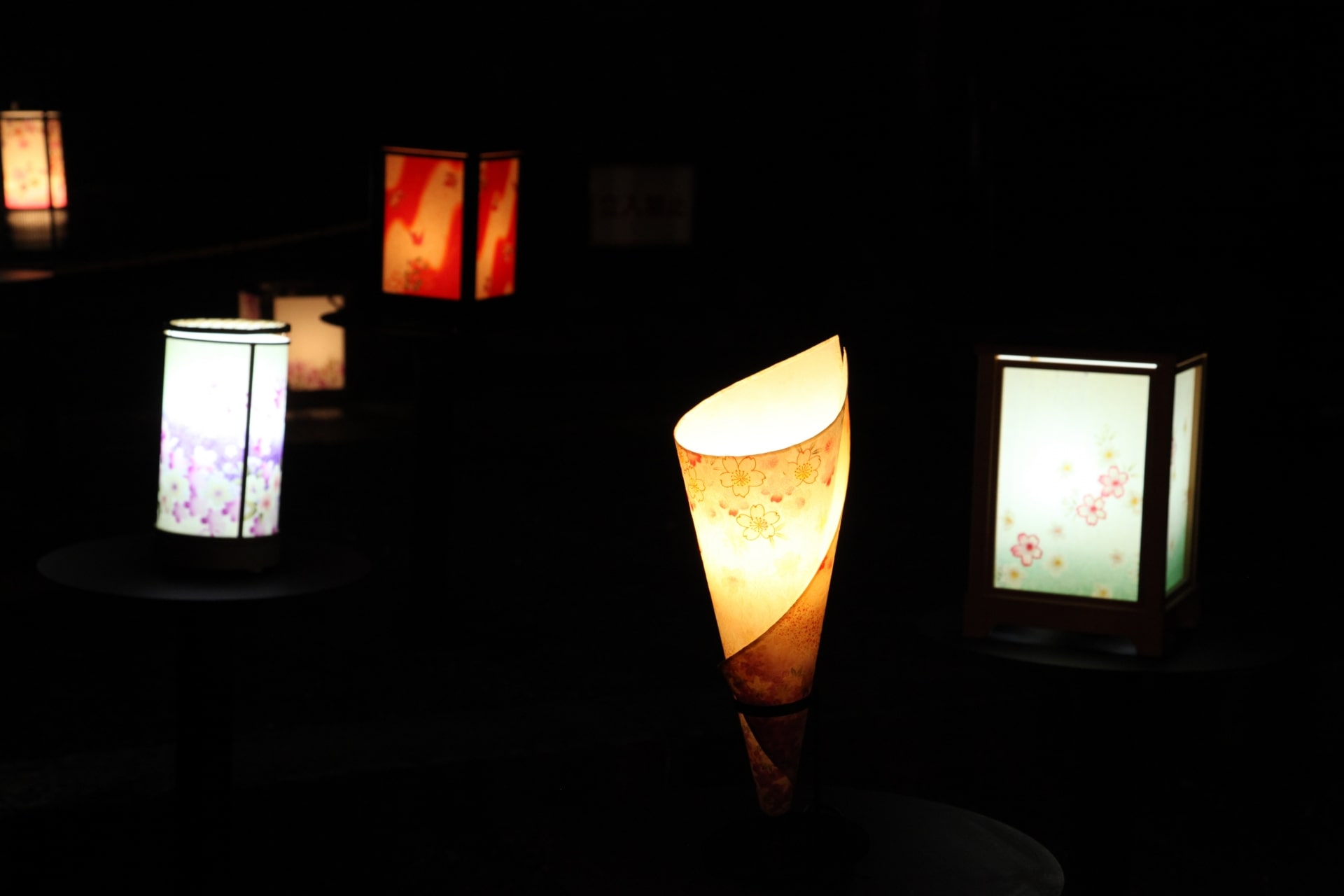 Kyoto Hanatoro started as a night event to improve night walks and to cheer up night towns in early 2000. It used to be held at Higashiyama in spring and at Arashiyama in winter. During the event, streets around the Higashiyama area and the Arashiyama area had been lit up with more than 2,000 lanterns, which were made by Kyoto traditional ceramics such as Kiyomizuyaki and Kitayamasugi. Many people from all over the world visited to enjoy the mixture of the Kyoto-like atmosphere and the beautiful lights.
Kyoto Haratouro restarts in2023, held in front of Higashiyama Honganji Temple from the late of March to the late of April. 200 lanterns that were used in Higashiyama Hanatouro and Arashiyama Hanatouro light up a street from Higashiyama Honganji Temple to Shoseien Garden. The silence at night and the beautiful lights of traditional lanterns would make you feel relaxed and romantic.
10. Having a picnic at Maruyama Park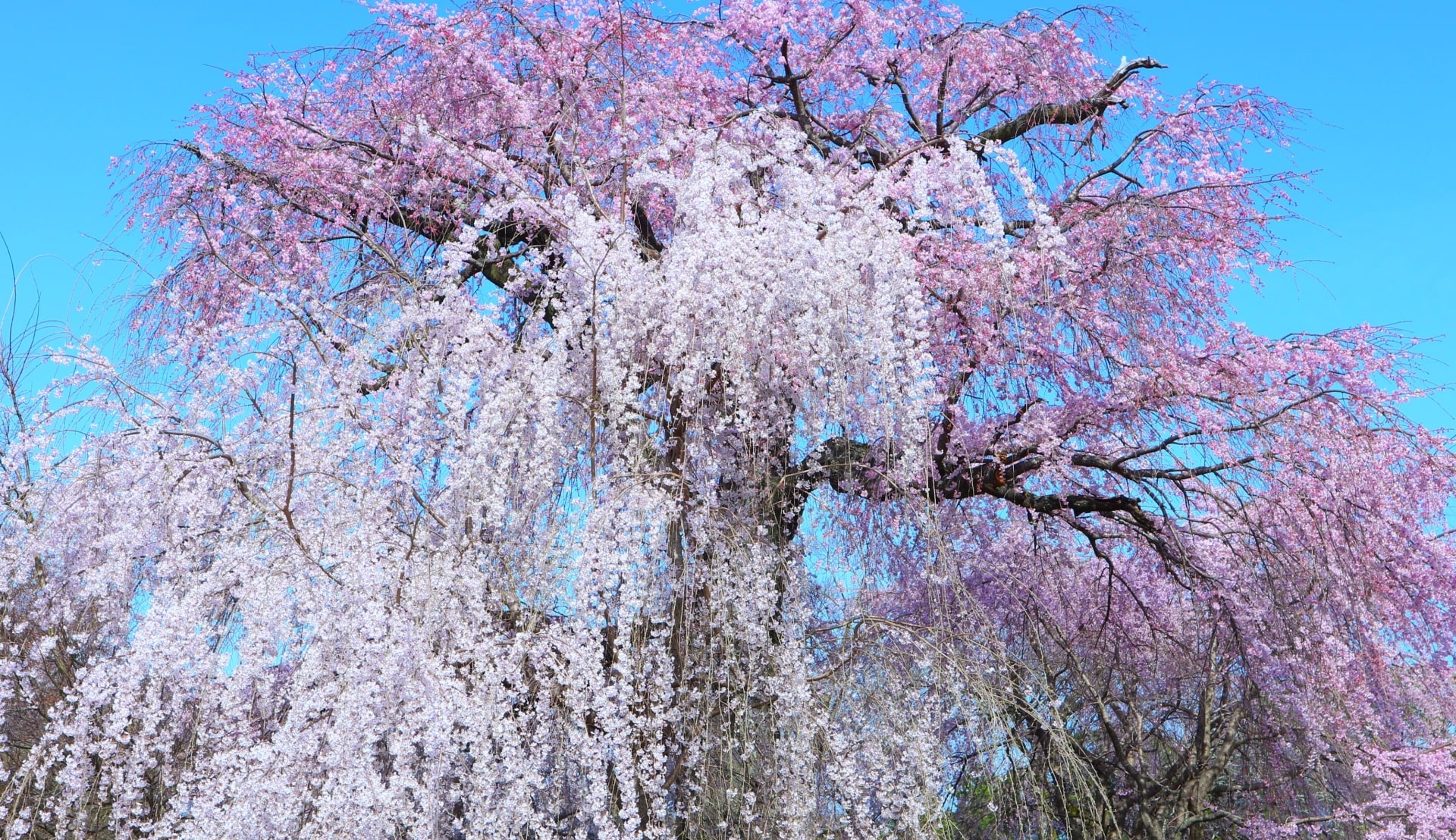 Spring is the best season for a picnic!! As I mentioned above, many flowers fully bloom in spring such as cherry blossoms, plum blossoms and azaleas. To have a picnic to view beautiful flowers, which is called Hanami or Ohanami in Japanese, will make you feel comfortable, especially under the sunny sky.
Maruyama Park is known as one of the best places for viewing cherry blossoms in Kyoto. There is a symbolic cherry blossom tree called Gion Shidare Cherry Blossom at the center of the park. More than 600 cherry blossoms bloom dramatically and are lit up at night time from the end of March to the beginning of April. You can see a different view of flowers in the daytime and at night. In addition, Maruyama Park connects to Yasaka Shrine directly. So you can get there by walking after enjoying a picnic in the park.
---
Thank you for reading till the end!!
Did you find somewhere you want to go or something you want to try? As the temperature is comfortable in spring, you could walk around the town wearing kimono.
Of course, watching cherry blossoms is a main attraction but don't forget that cherry blossoms bloom for a short time. I recommend you choose one place and go there to watch fully blooming cherry blossoms as soon as you arrive in Japan if you really want to see them!!
In addition to what I introduced here, Kyoto has a lot of seasonal amazing food. Some cafes have different sakura and strawberry flavored sweets and drinks. Many restaurants serve their authentic dishes using seasonal ingredients. Let's find your favorite taste!!
Also, check out things to do in Kyoto in other seasons!
▶10 Best Things to Do in Kyoto in Summer
▶10 Best Things to Do in Kyoto in Autumn
▽Subscribe our free newsletter!▽
For more information about traveling and living in Japan, check these articles below, too!
▽Related Articles▽
▼Editor's Picks▼
---