5 Best Autumn Leaves Spots in Osaka
Best Places to See Autumn Leaves in Osaka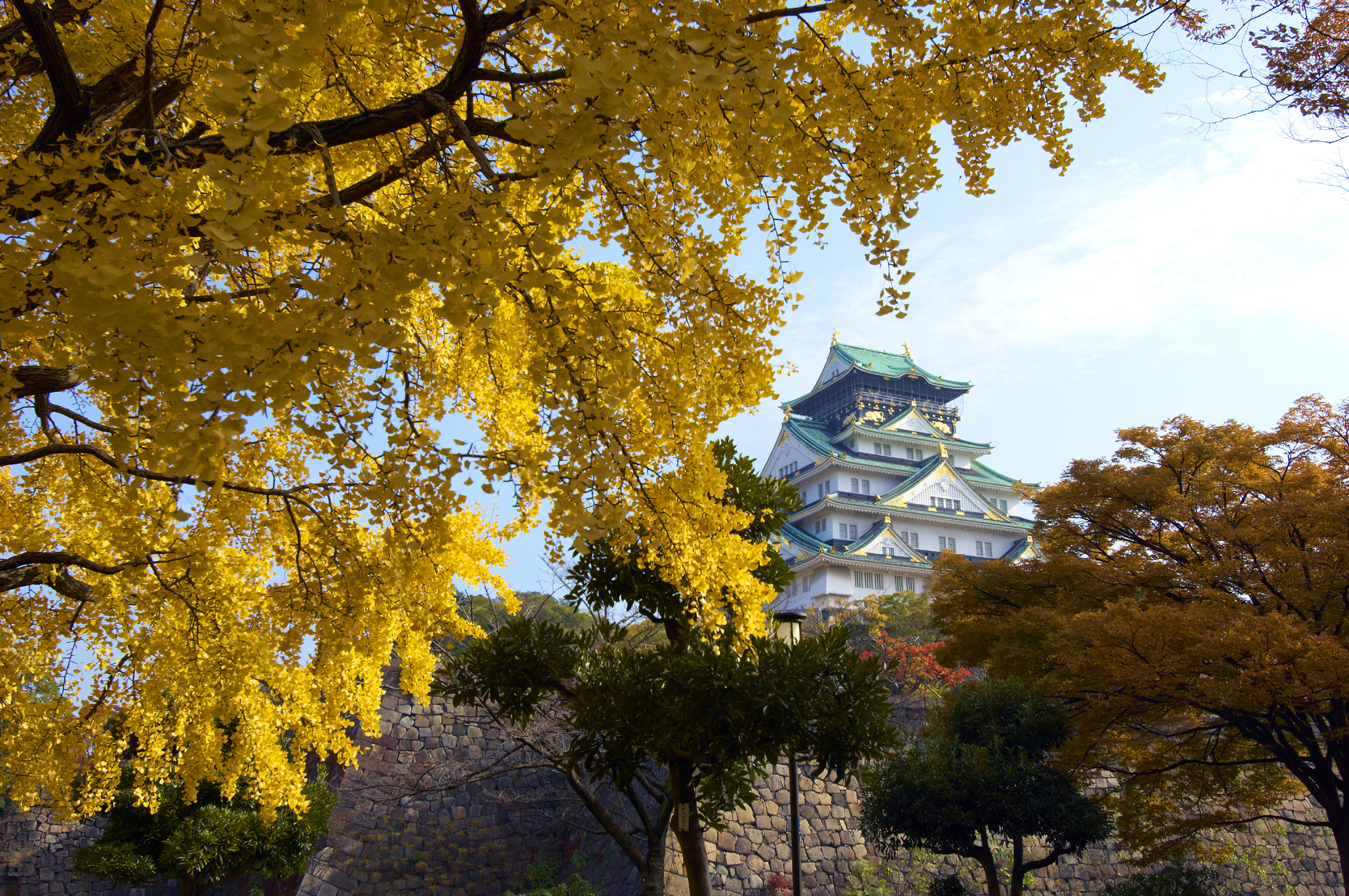 Planning to visit Osaka in autumn? Don't miss the astonishing autumn leaves which boast at several locations in the central and outside of Osaka City! Check out the top spots for gorgeous autumn leaves viewing in Osaka this autumn!
1. Minoo Park
Minoo Park (箕面公園) is a national park situated on the mountain slope and the forest in north Osaka. It's one of the most visited day-trip destinations from central Osaka which can be accessed in 30 mins by train. The park is especially popular for autumn leaves viewing as various trees display astonishing autumn colours during the season. The best highlight of the park is Minoo Falls, the 33 m high waterfall that offers dynamic scenery with the surrounding nature. The waterfall can be accessed after walking through the 2.8 m long hiking route.
Access: Short walk from Hankyu Minoo Station
Best Viewing Time: mid November to early December
More info:
2. Katsuoji Temple
Katsuoji (勝尾寺) is a Buddhist temple located near Minoo Park in Minoo City. The temple is famous for Daruma dolls which is a symbol for success or victory, and draws a large number of worshipers from all over the country for winner's luck. The temple is also known as one of the best autumn leaves spots in Osaka City, and various colourful autumn leaves can be enjoyed at the vast temple site and the surrounding areas. The temple also holds light-up for autumn leaves after sunset during the peak season.
Access: 20 mins by bus from Senri Chuo Station or 15 mins by tax from Minoo Station
Best Viewing Time: early to late November
Hours: 8:00~17:00 (Weekdays), 8:00~17:30 (Saturday), 8:00~18:00 (Sunday and Holidays)
Fee: 400 yen
3. Osaka Castle
Osaka Castle (大阪城) is one of the greatest castles in Japan and the most famous landmark in Osaka City. The castle is recommended to visit through the year, yet it's a great spot to enjoy with seasonal scenery such as cherry blossoms and autumn leaves. A variety of beautiful autumn leaves can be seen at several locations around Osaka Castle and Osaka Castle Park including the 1 km long ginkgo avenue and maple trees which boast yellow, red and orange colours.
Access: Short walk from Tanimachi Yonchome Station, Morinomiya Station or Osakajokoen Station
Best Viewing Time: early November to early December
More info:
4. The Ginkgo Avenue at Midosuji Boulevard
In case you don't have time to travel outside the city to see autumn leaves in nature, you can still enjoy them within a city center. Midosuji Boulevard (御堂筋) is the primary main street in central Osaka which runs from north to south, passing through the major districts of the city including Umeda, Nakanoshima, Shinsaibashi, Dotonbori, Ame-mura, and Namba. Over 900 ginkgo trees are planted along the street for over 4 km long and they turn into stunning golden colour during autumn leaves season. Visitors can enjoy watching autumn leaves while strolling down the sophisticated boulevard for shopping and dining.
Access: Short walk from JR Osaka Station, Umeda Station, Yodoyabashi Station, Hommachi Station, etc
Best Viewing Time: late November to early December
5. Hoshida Park
Hoshida Park (ほしだ園地) is a vast park located in Katano City, which can be accessed within 1 hour from the central area of Osaka City. The park is situated within the forest, Osaka Fumin no Mori (府民の森), which consists of 8 different parks within the prefecture. The park offers a variety of hiking courses through the forest, and the famous landmark of the park, Hoshi no Buranko, the 280m long suspension bridge offers a panoramic view of the forest. The park is one of the most popular day-trip destinations from central Osaka, especially during autumn as the rich nature of the forest displays astonishing autumn colours from mid November to early December every year.
Access: 40 mins walk via the hiking course from Kisaichi Station
Best Viewing Time: mid November to early December
Hours: 9:00~17:00 (Closed on Tuesday)
More info:
Thanks for reading! Which autumn leaves spots in Osaka do you want to visit most?? For more information about amazing places to visit in Japan in autumn, here are some more articles for you to check out 🙂
▽Related Articles▽
▼Editor's Picks▼
---