Hoshida Park: Osaka's Best Secret Spot for Autumn Leaves
Fumin no Mori Hoshida Park is one of the best autumn leaves viewing spots in Osaka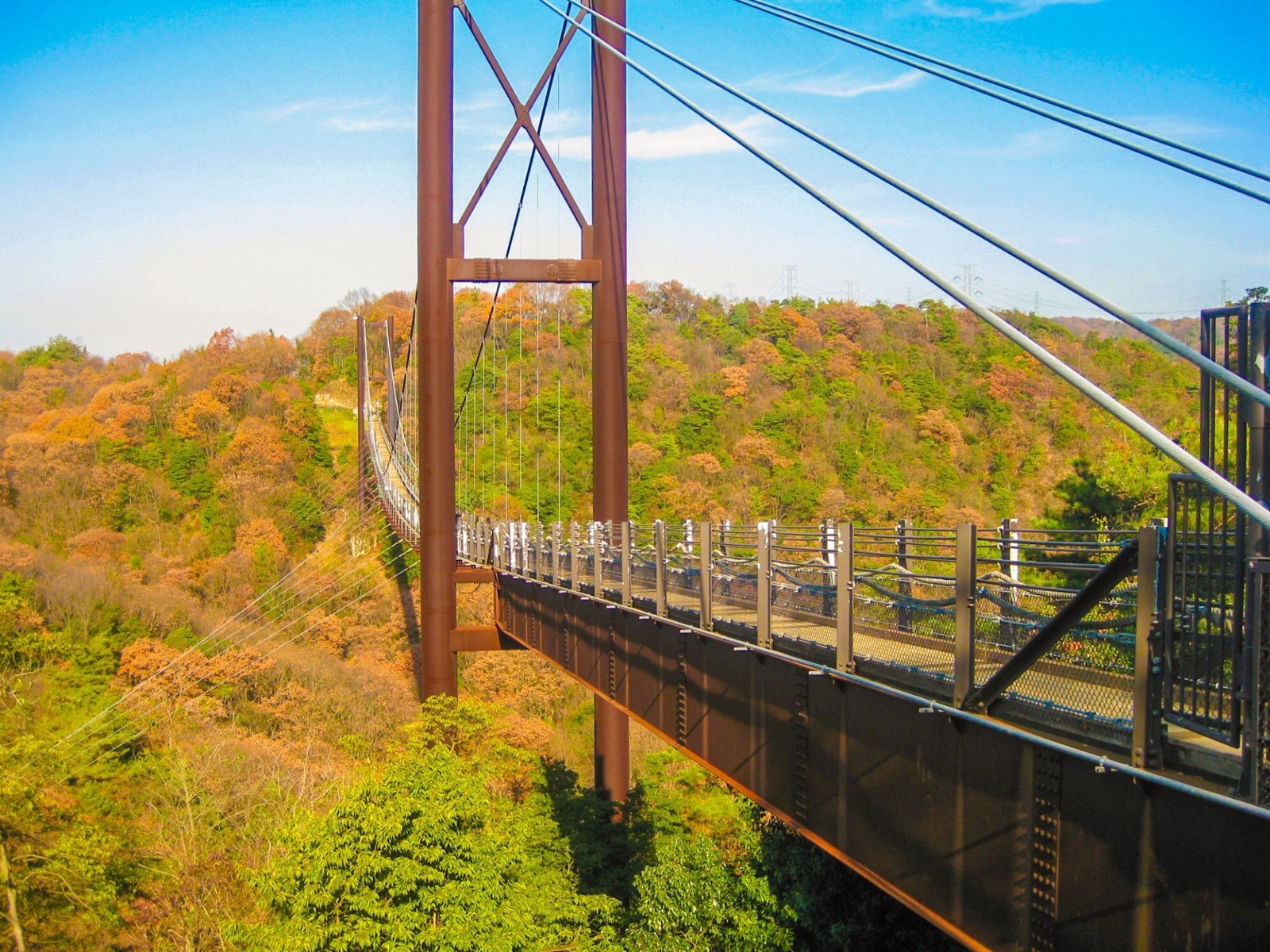 Osaka's best autumn leaves viewing spot "Fumin no Mori Hoshida Park". Have a magical experience in this autumn by crossing their " Hoshino Suspension Bridge"!
---
Fumin no Mori Hoshida Park (府民の森 ほしだ園地) is a national park located in east Osaka near Nara prefecture. It takes about 1 hour from Osaka station (Central area of Osaka).
If you are planning to visit Osaka and seeking for a good place to enjoy the autumn foliage in nature, this place must be for you.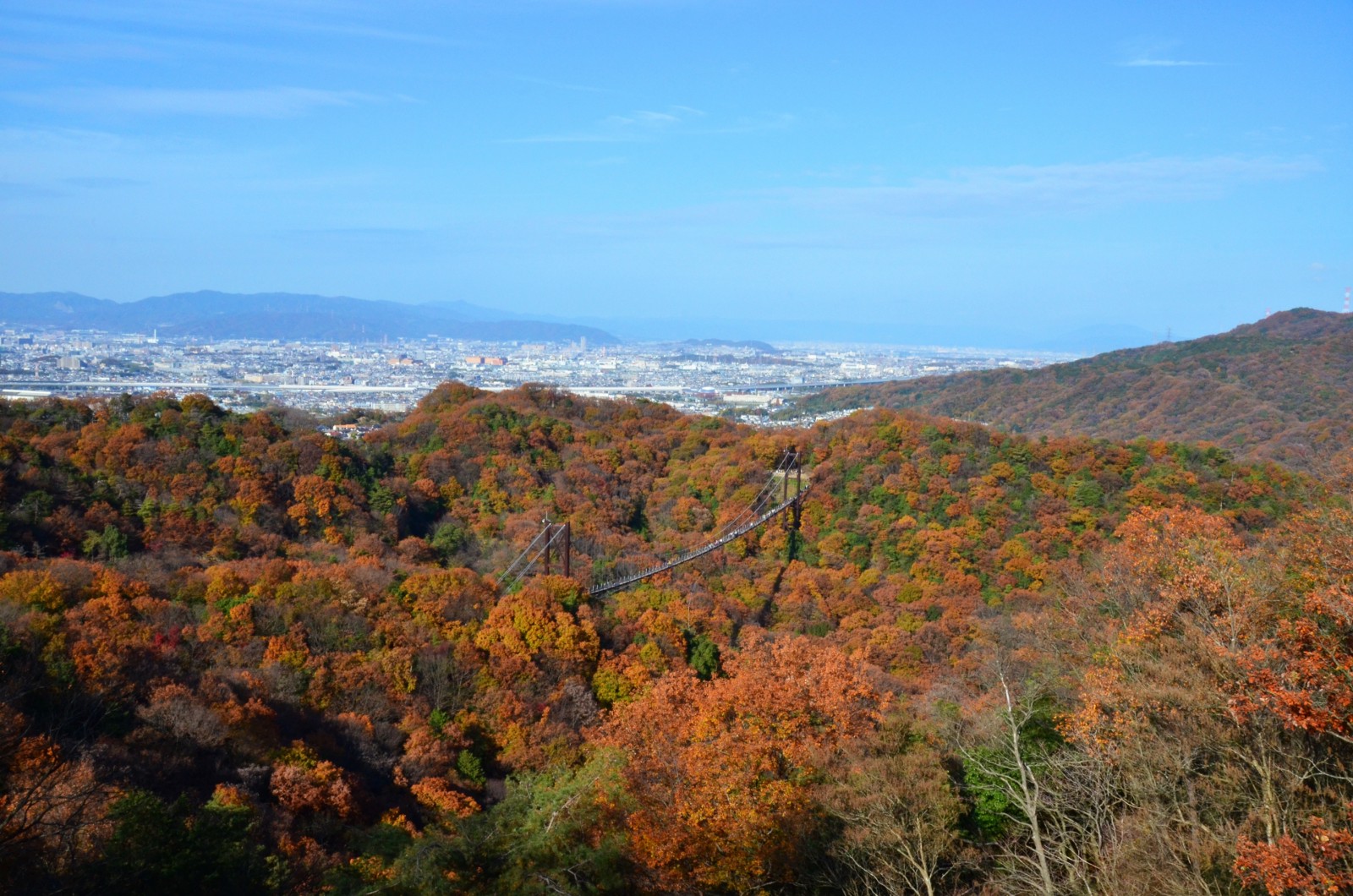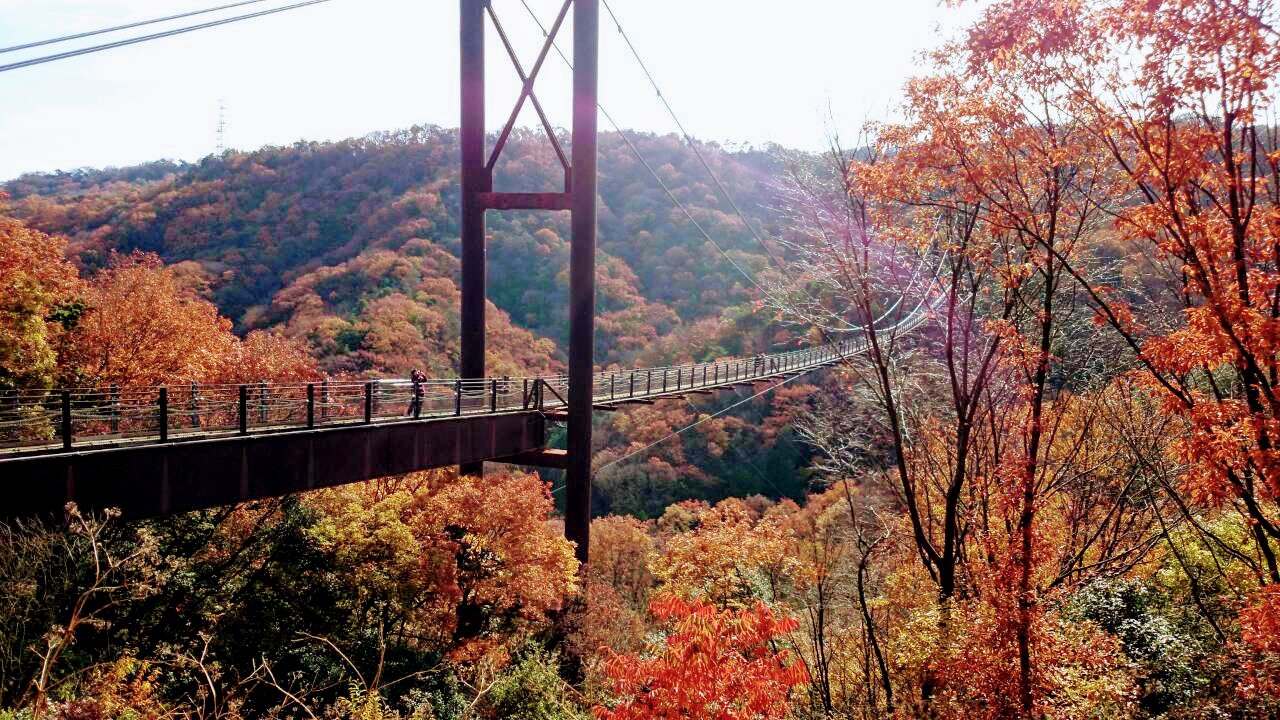 The 105 ha park has several hiking courses in a beautiful forest.
Don't miss the suspension bridge across the forest called "Hoshi no Buranko" which means "Star Swing". The bridge is 280 m long and 50 m tall. Enjoy the thrilling panoramic view of the autumn leaves by crossing it!
The park also has a rock climbing wall. It's a 16.5 m high artificial wall and they also provide a professional lecture even to small kids.
---
-Fumin no Mori Hoshida Park (府民の森 ほしだ園地)
Address: 5019–1 Hoshida, Katano-shi, Osaka
Access: 40 mins walk along "hiking course" from Kisaichi Station (Keihan line)
:Bus service from Kosaichi station to the suspension bridge is available ONLY on weekends
Hours: 9:00 to 17:00 (suspension bridge closes at 16:30)
Closed: Tuesdays
Fee: FREE
Best time for autumn leaves: November
Official Website: http://osaka-midori.jp/mori/hoshida/
---
Going to Osaka?? Then you may wanna check out these articles, too!
▽Related Articles▽
▼Editor's Picks▼
---