Rikugien Garden: Tokyo's Best Japanese Garden with Autumn Leaves
Rikugien Garden Autumn Leaves Guide 2019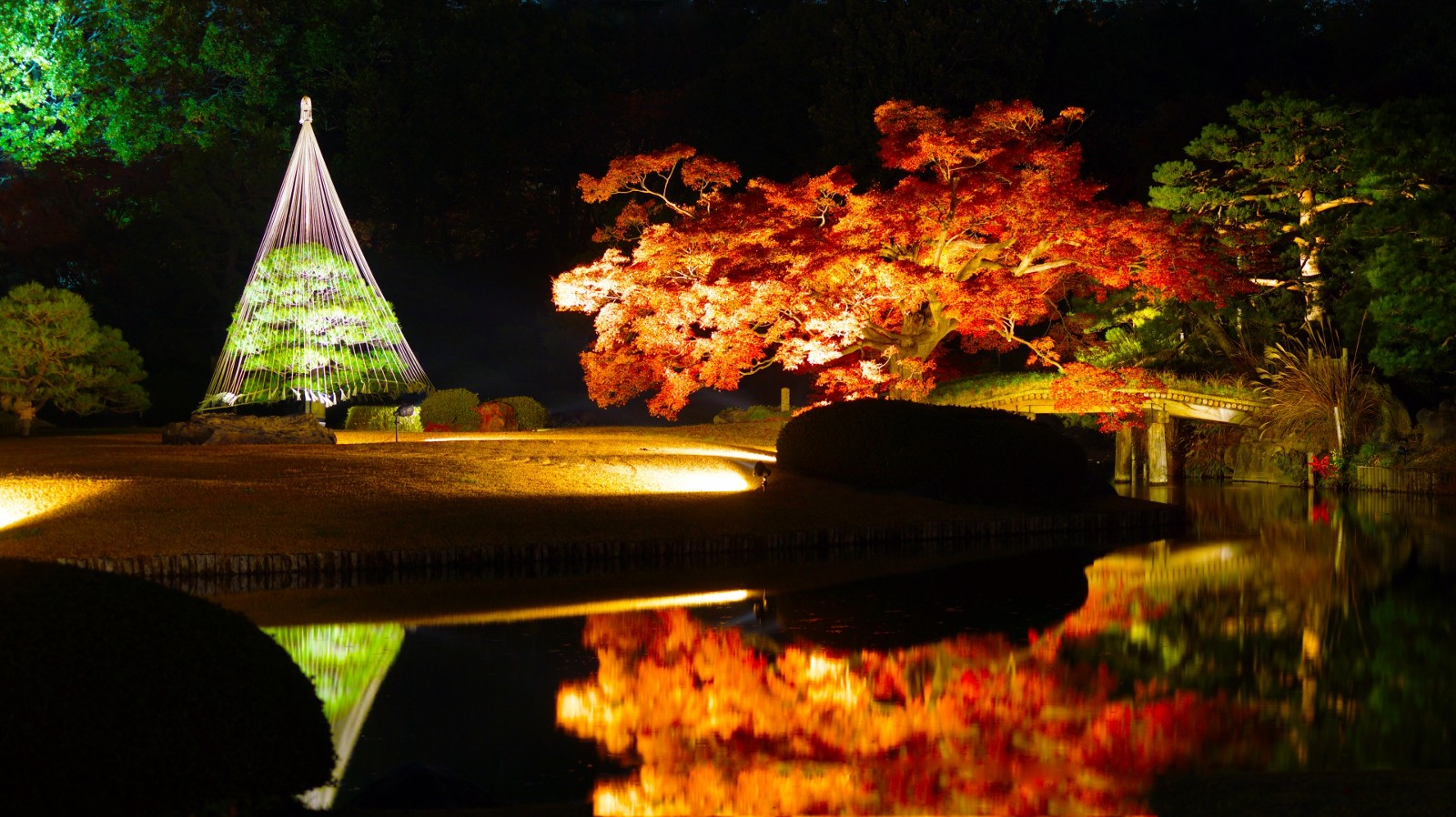 Rikugien Garden (六義園) is one of the most beautiful and popular Japanese traditional gardens in Tokyo. The garden is colored with seasonal flowers in every season. Autumn leaves changes Rikugien Garden into orange in autumn and pink, and some giant cherry blossom trees give the garden accented pink in spring.
History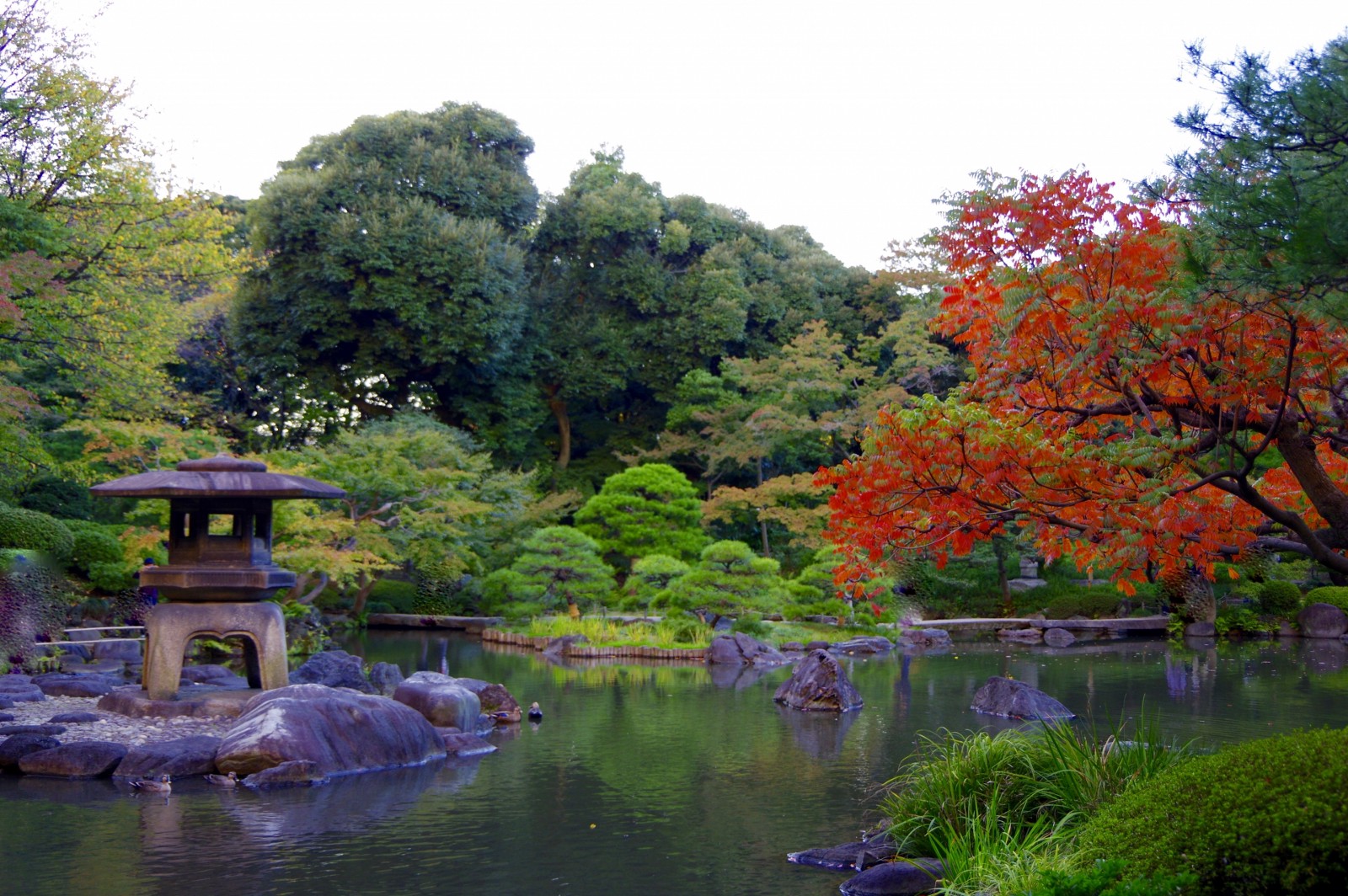 Rikugien Garden was originally founded in 1702 by Yoshiyasu Yanagisawa, a Japanese samurai of the Edo period (1603–1868). He served Tsunayoshi Tokugawa, the 5th Tokugawa Shogun, and the Shogun gave him the site which the garden is based on. Rikugien Garden was created, being inspired by a part of traditional Waka poetry, a kind of poetry of classical Japanese literature. Even after the Great Kanto earthquake in 1923 and World War II, Rikugien Garden remains its original form.
As for the name RIKUGIEN, Tokyo Metropolitan Park Association says this:
The name "Rikugien" refers to a system for dividing Chinese poetry into six categories. This system also influenced the division of Japanese Waka poetry as well. Although the number six is usually read "roku," in the case of the garden's name, it is pronounced "riku" in keeping with the Chinese pronunciation of the word.
Autumn: the best season for Rikugien Garden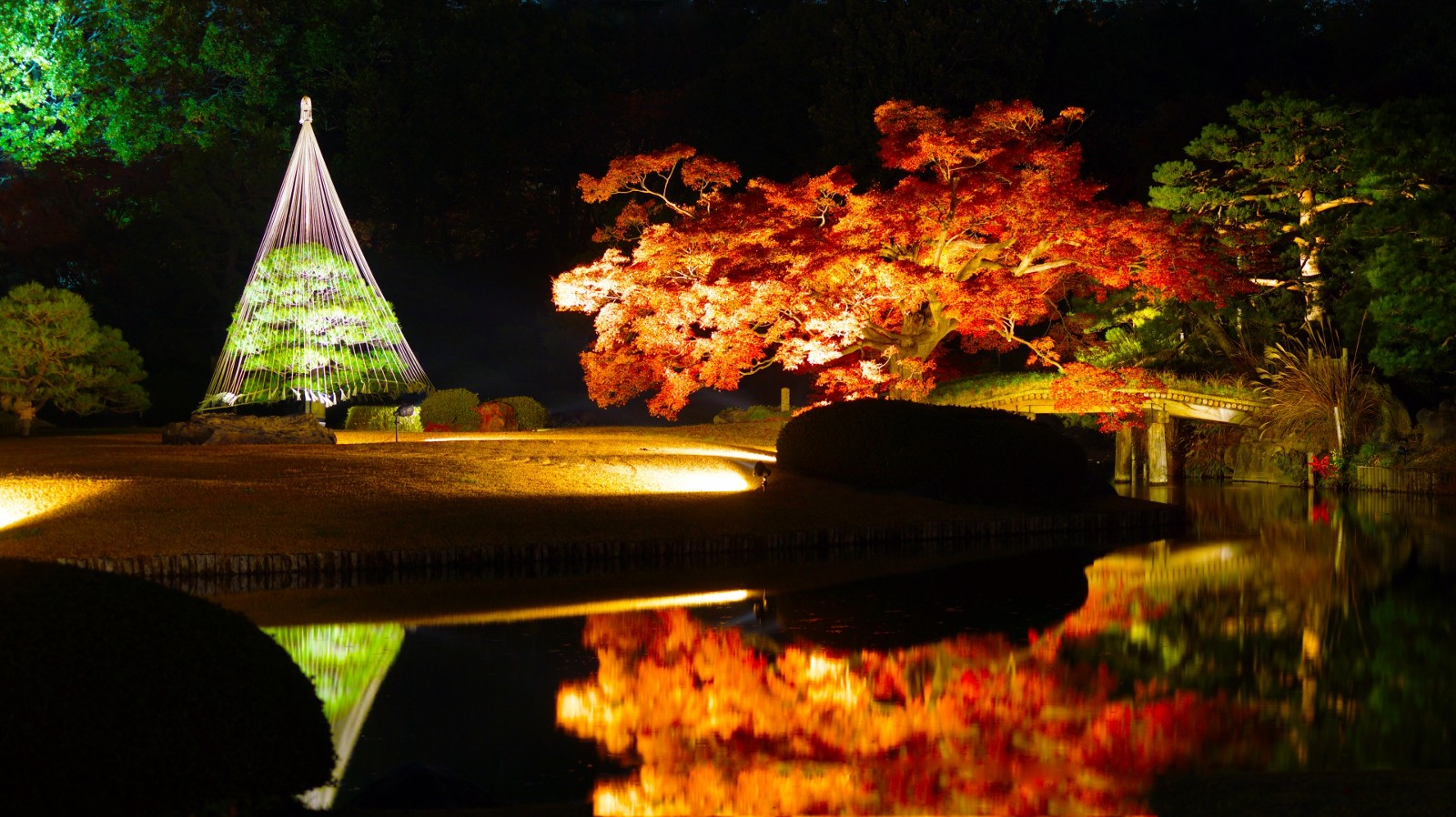 Rikugien Garden is much popular especially in autumn for the brightly tinted autumn leaves. The best time to see the autumn leaves in Rikugien Garden is between the late November and the early December. The garden with autumn leaves is lit up in the evening during the season.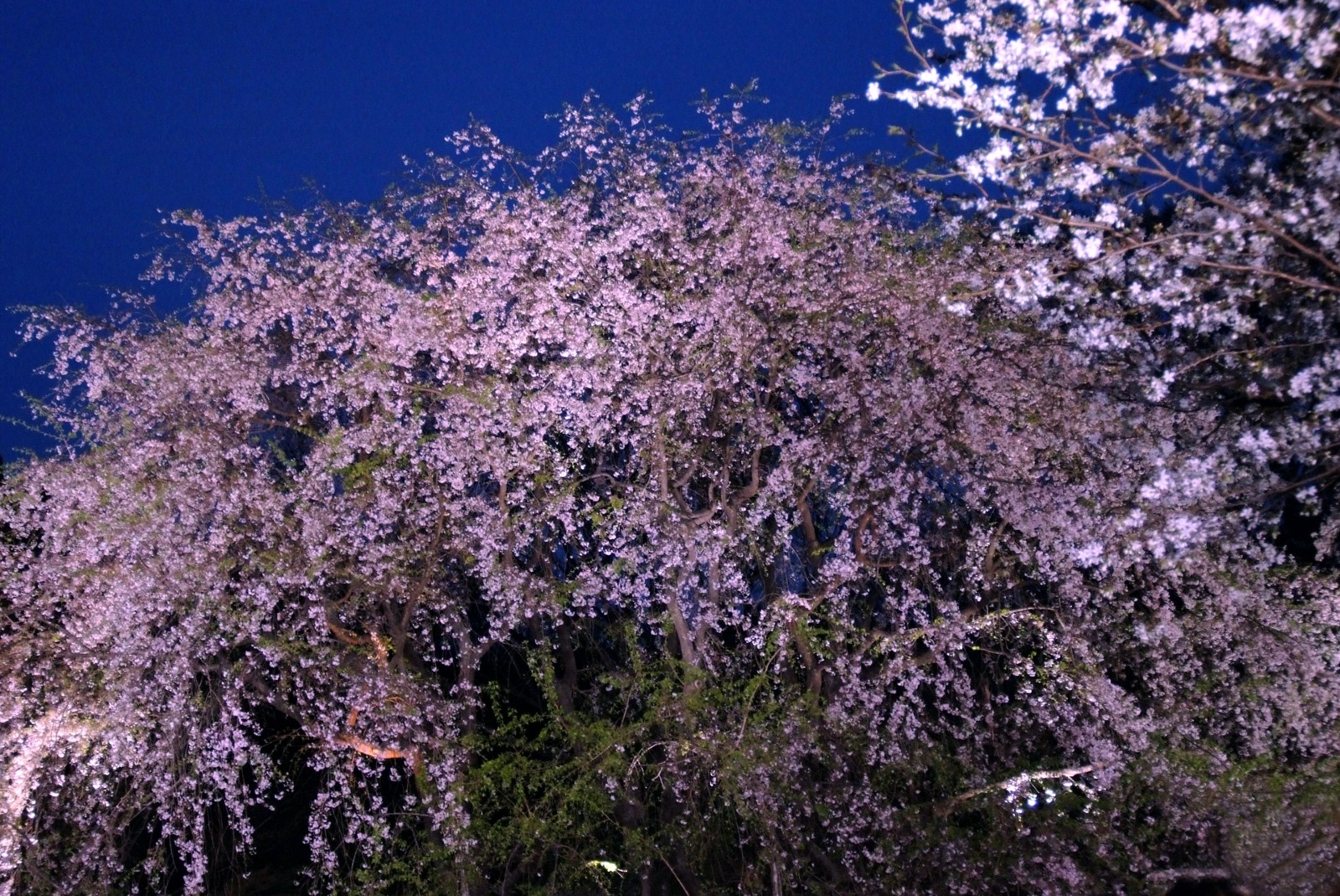 Cherry blossoms bloom to the full around the late March and recommended to see there with light-up.
View Points
Nakanoshima (中の島)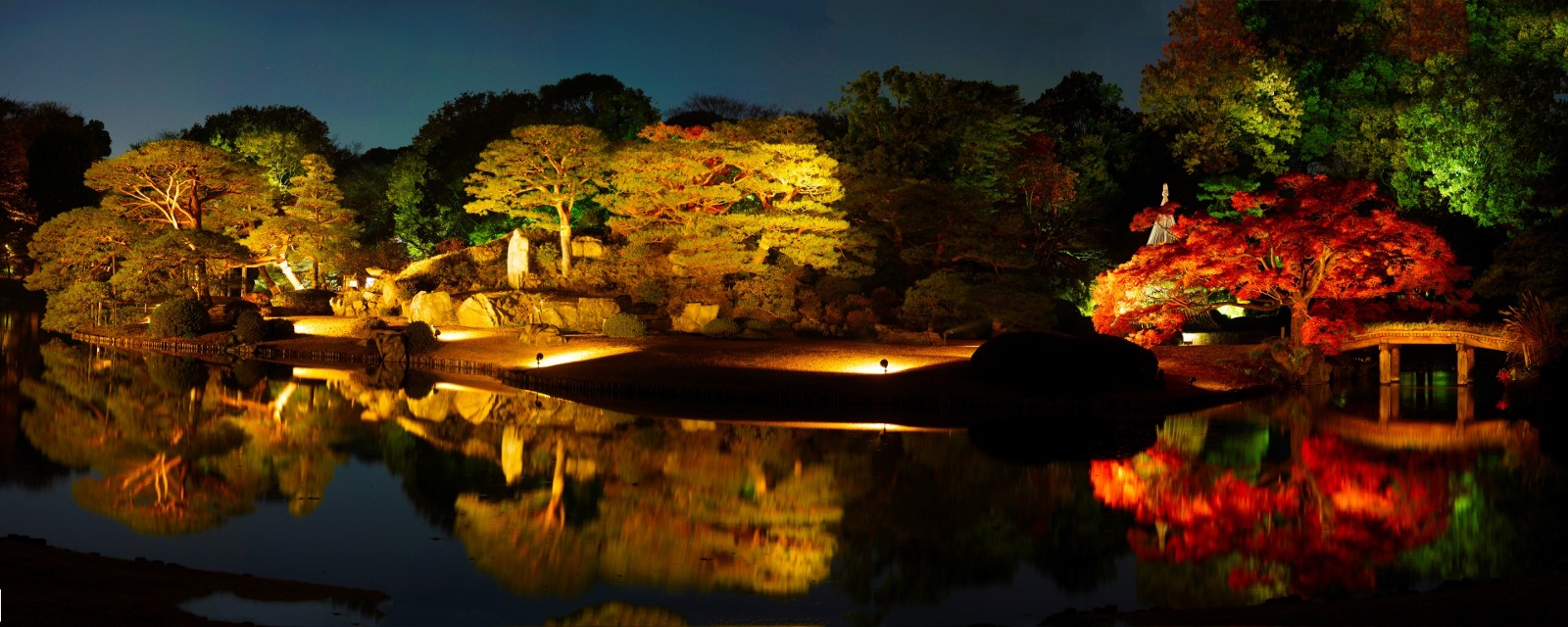 Nakanoshima, located at the center of Rikugien Garden, is the symbol of the garden and one of the most recommended autumn leaves spots there. The trees with tinted autumn leaves are lit up in the evening on the floated small island.
Fukiage-chaya Teahouse (吹上茶屋)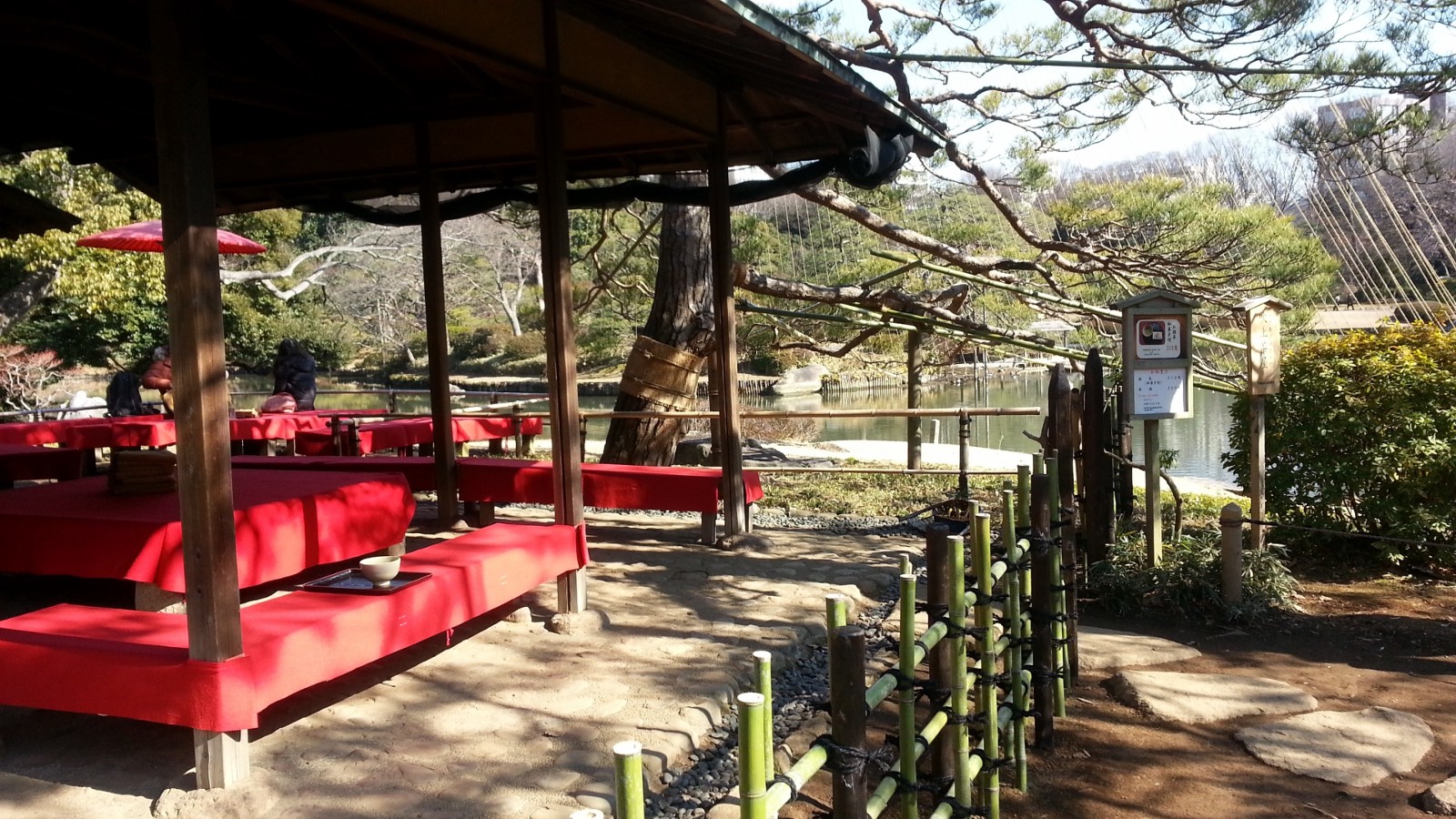 There are some teahouses called "Chaya" in Japanese in the garder, and Fukiage-chaya Teahouse is a must-see historical building. You can drink Matcha (green tea) for JPY510 in the teahouse. Take a break with views of autumn leaves.
Suiko-no-E (水香江)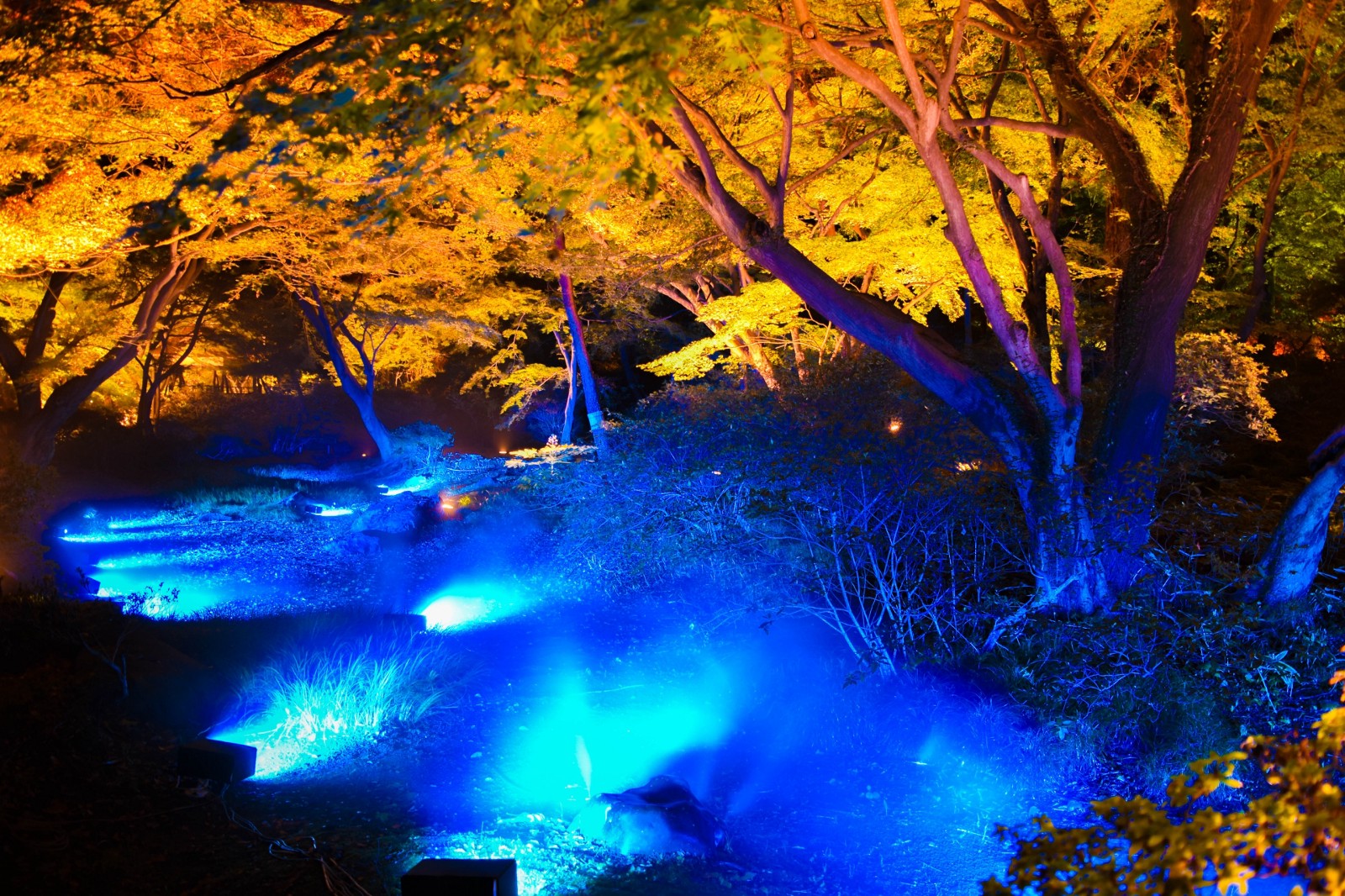 This spot is popular for the blue-colored light-up with autumn leaves. It is near Ginkatei Ruins (吟花亭跡), which is located in the north-west of the garden.
Fujishiro-toge Hill (藤代峠)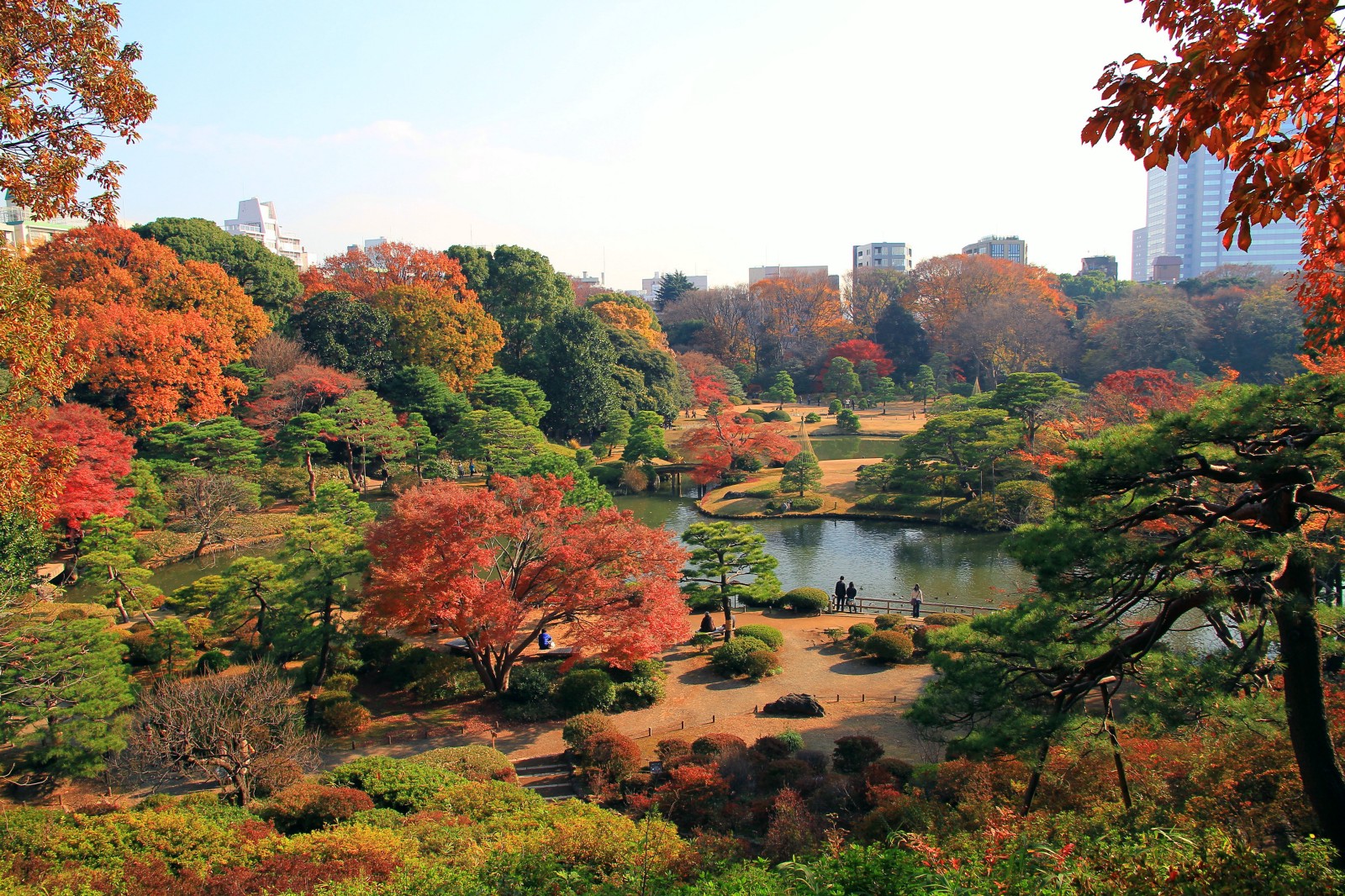 For the best viewing spot, climb on the top of this Fujishiro-toge hill, which is about 35 meters high. You can view the whole garden at the Fujishiro-toge Hill.
---
Rikugien Garden
Access: 7 minutes walk from Komagome Station (JR Yamanote line)/Exit: South exit
Hours: 9:00–17:00
Hours (Light-up Season): 9:00–21:00 (20th November to 12th December, 2019)
Close: 29th December to 1st January
Admission fee: JPY300
If you want to see Japanese traditional gardens or autumn leaves in Tokyo, Rikugien Garden is highly recommended! For more info about gardens and autumn in Tokyo, check the articles below, too!
▽Related Articles▽
▼Editor's Picks▼
---