10 Best Things to Do in Narita
Narita Travel Guide: What to Do near Narita Airport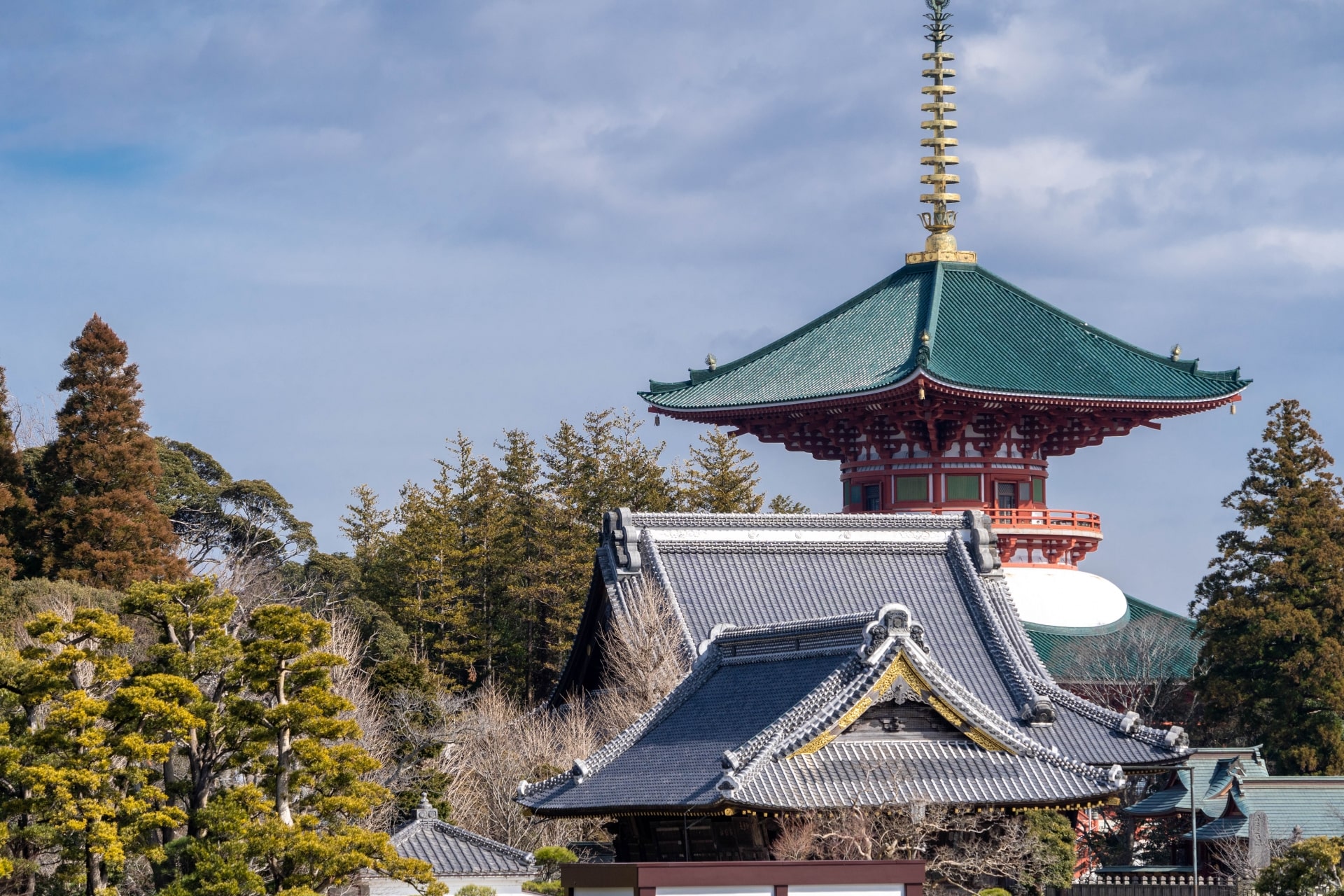 Narita is one of the areas that most travelers from all over the world to Japan arrive in since it has Narita Airport. It is the biggest airport in Japan and has many flights to various cities in the world. In addition, it's easy to start a journey in Narita and smoothly move to the capital city because Narita Airport is located in Chiba, next to Tokyo.
Though people tend to go to Tokyo straight away after they arrive at Narita Airport, there are many spots to visit in Narita, too. Naritasan Shinshoji Temple is one of the biggest temples in Japan and is very popular among not only local people but also celebrities from across the country. Even in Narita Airport, there is a lot of stuff featuring Japanese unique culture.
In this article, I would love to introduce the best things to do in Narita. Let's have a look at the details!!
1. Shopping Souvenirs in Narita Airport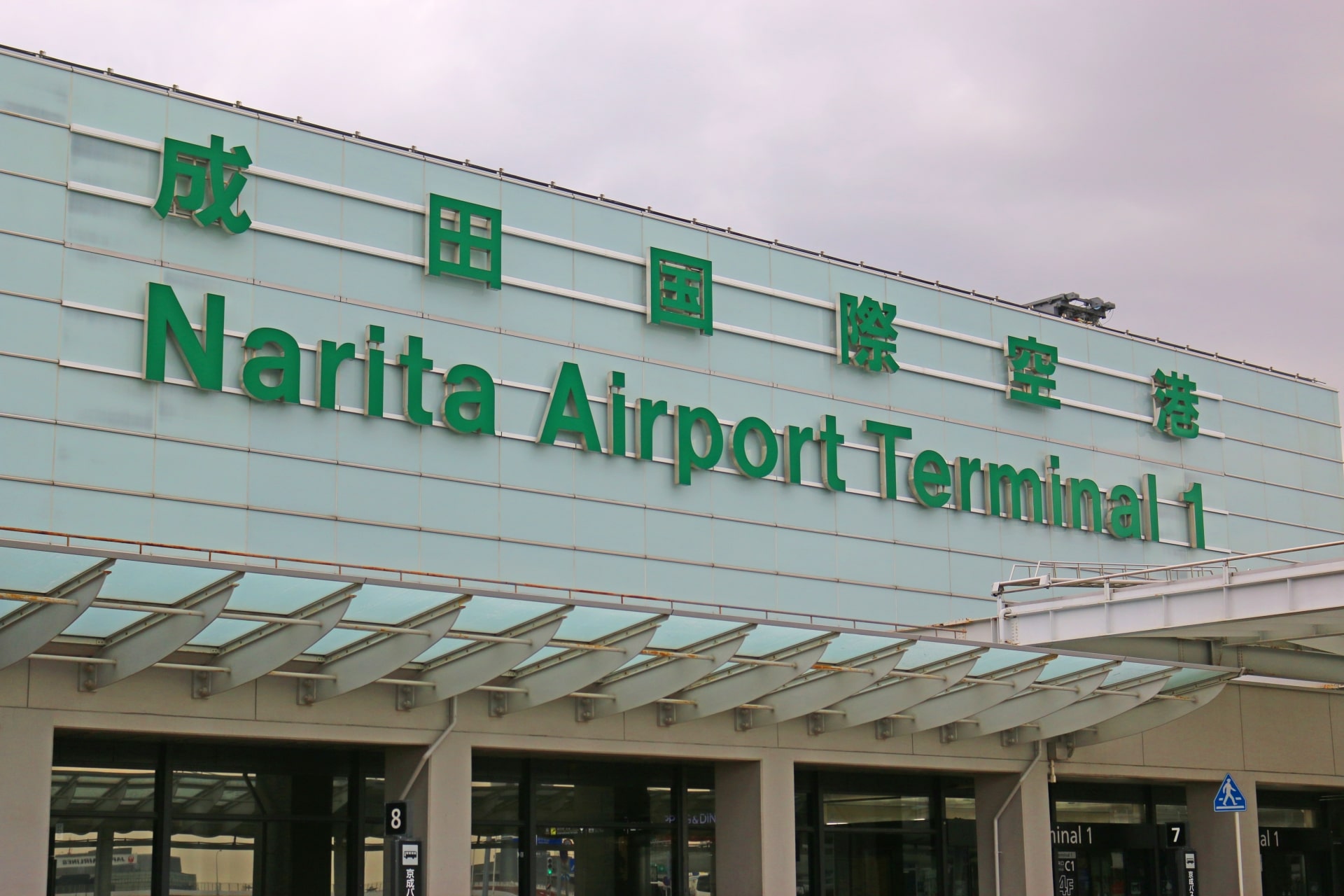 Narita Airport, one of the biggest airports in Japan, has various shops from high fashion brands to Japanese unique souvenirs, especially in Terminals 1 and 2. It is also known as one of the biggest shopping complexes that have had the best sales record in Japan recently. There is a free shuttle bus between the terminals so you can enjoy shopping easily in both terminals.
Wamonoya Kaya is one of the most popular shops in Narita Airport featuring Japanese cultural stuff like Tenugui (Japanese traditional towel) and Kinchaku (Japanese traditional small poach). Its unique design and texture are attractive to many foreigners. Wamonoya Kaya is located on the 4th floor in the Terminal 1 center building and on the 4th floor of the Terminal 2 main building.
Fa-So-La Hello Kitty specializes in the goods of Hello Kitty. Hello Kitty is one of the most popular characters who have an origin in Japan. Plush Dolls, sweets, and stationaries are popular souvenirs. Fa-So-La Hello Kitty is located on the 4th floor of the main building, Terminal 2.
▽Check this article below for more things to buy in Narita Airport!▽
2. Various Restaurants in Narita Airport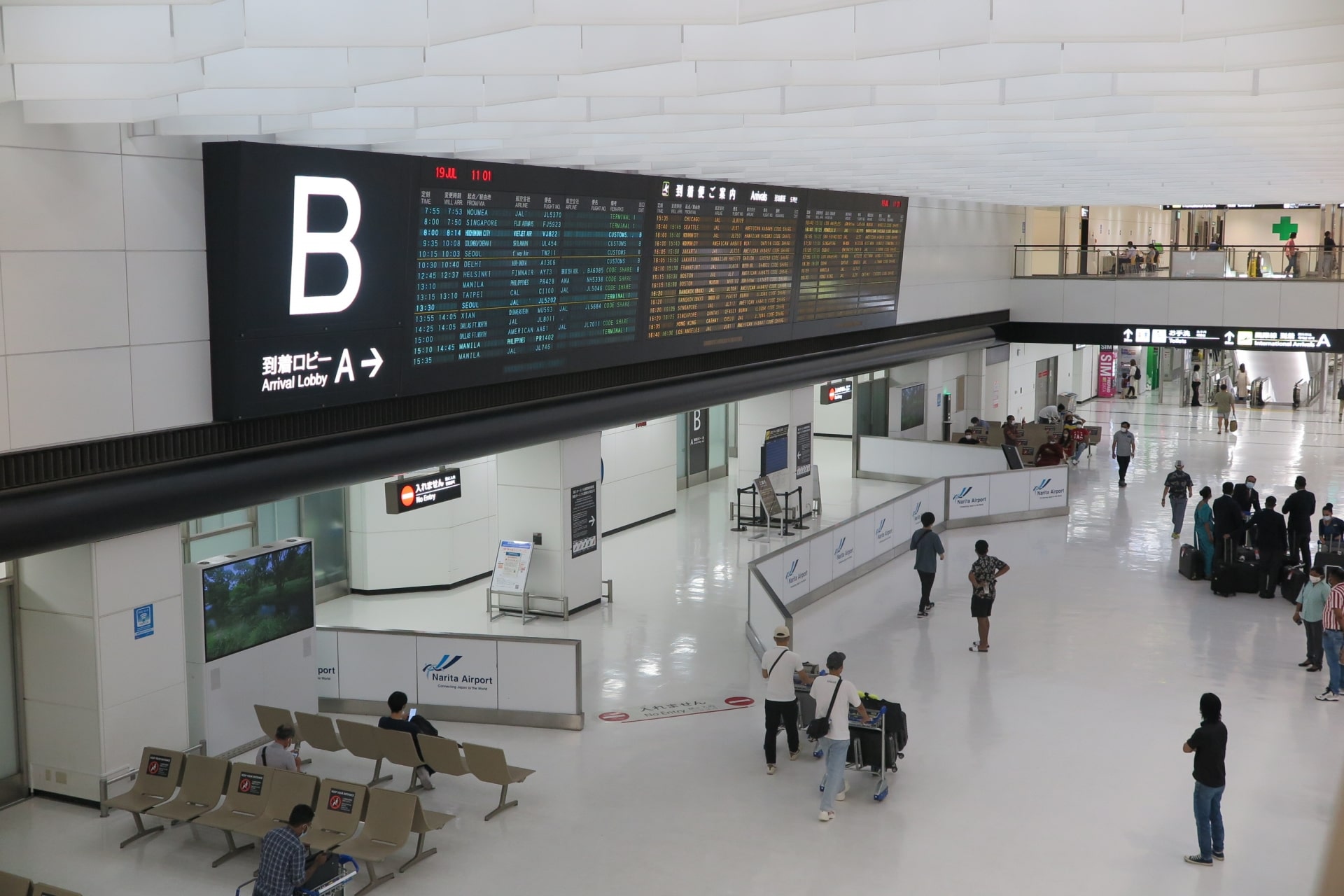 Narita Airport has over 70 restaurants and cafes ranging from Japanese food to multi-cultural cuisines. I would like to introduce some nice Japanese restaurants here.
Speaking of Japanese food, rice is essential. Gihey is one of the amazing Japanese restaurants featuring Japanese rice. With the concept of changing the view of rice value, Gihey is serving the amazing taste of Japanese rice. Gihey uses first-class and ultimate blended rice, which is carefully selected by rice misters. You can eat this amazing rice with a free refill.
Ramen is another popular Japanese food. Tomita, which is famous as one of the best Tsukemen restaurants in Japan, was eager to serve Japanese actual ramen to foreigners and opened a ramen restaurant on the 4th floor of Terminal 1 in 2016. It has a limited menu that you can experience only in the airport branch.
3. Naritasan Shinshoji Temple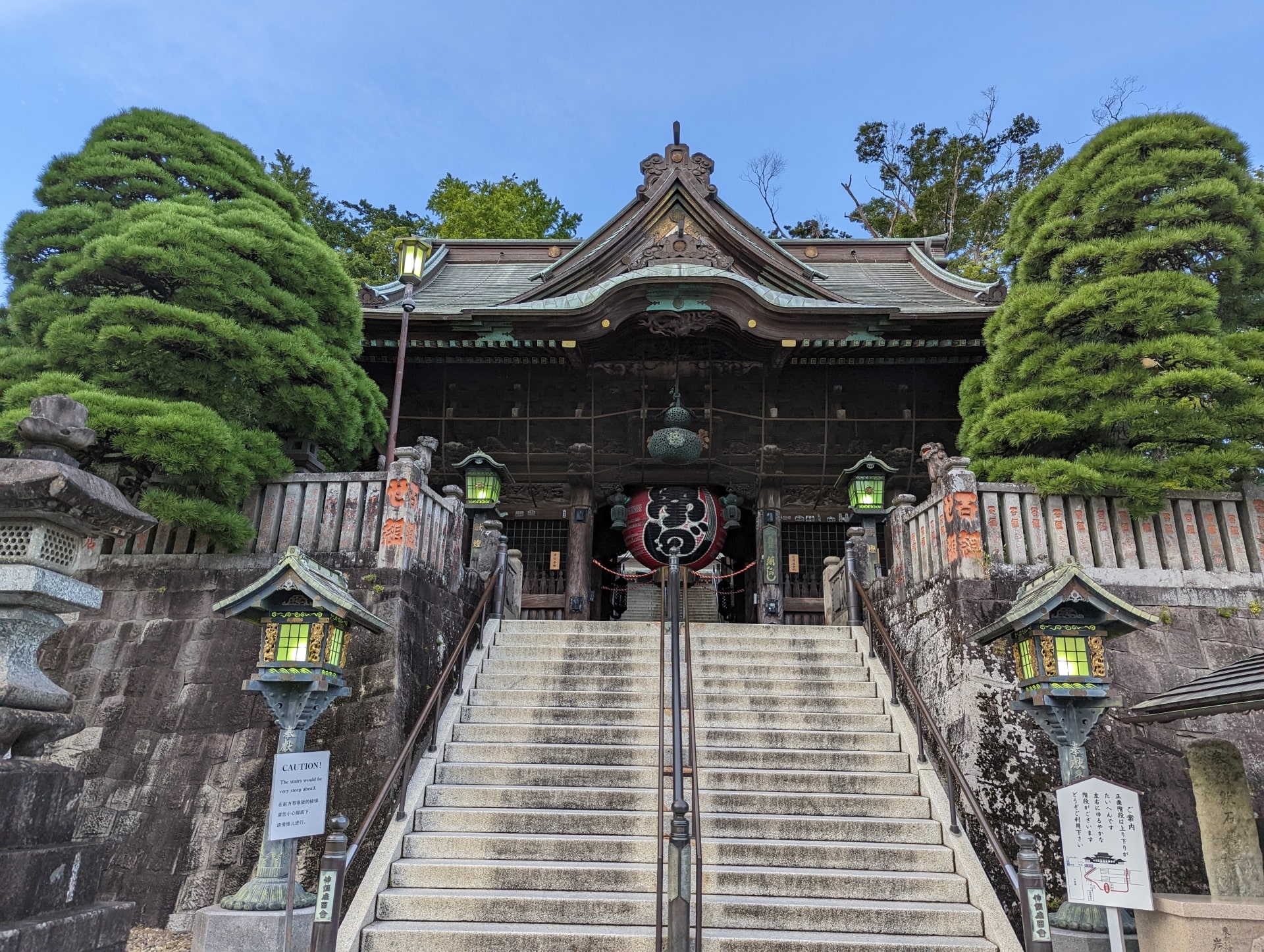 Naritasan Shinshoji Temple is one of the Buddhist temples of Shingon Chisan, which was built in 940 after the war of Masakado. The temple offers the chance to experience Ogoma (御護摩), which is a prayer ritual with firing special firewood, Gomaboku.
Naritasan Shinshoji Temple is one of the most popular tourist spots in Narita. There are many seasonal events held by Naritasan Shinshoji Temple. On New Year's holiday's, many people come for their first temple visit.
A three-storied pagoda is one of the important cultural properties in the precincts. It's a popular photo spot for its beauty of color. You might be fascinated by the huge entrance gate, Nioumon. The big red lantern hanging from the gate is impressive. Why don't you take a photo in front of it as a record of your amazing journey.
4. Naritasan Park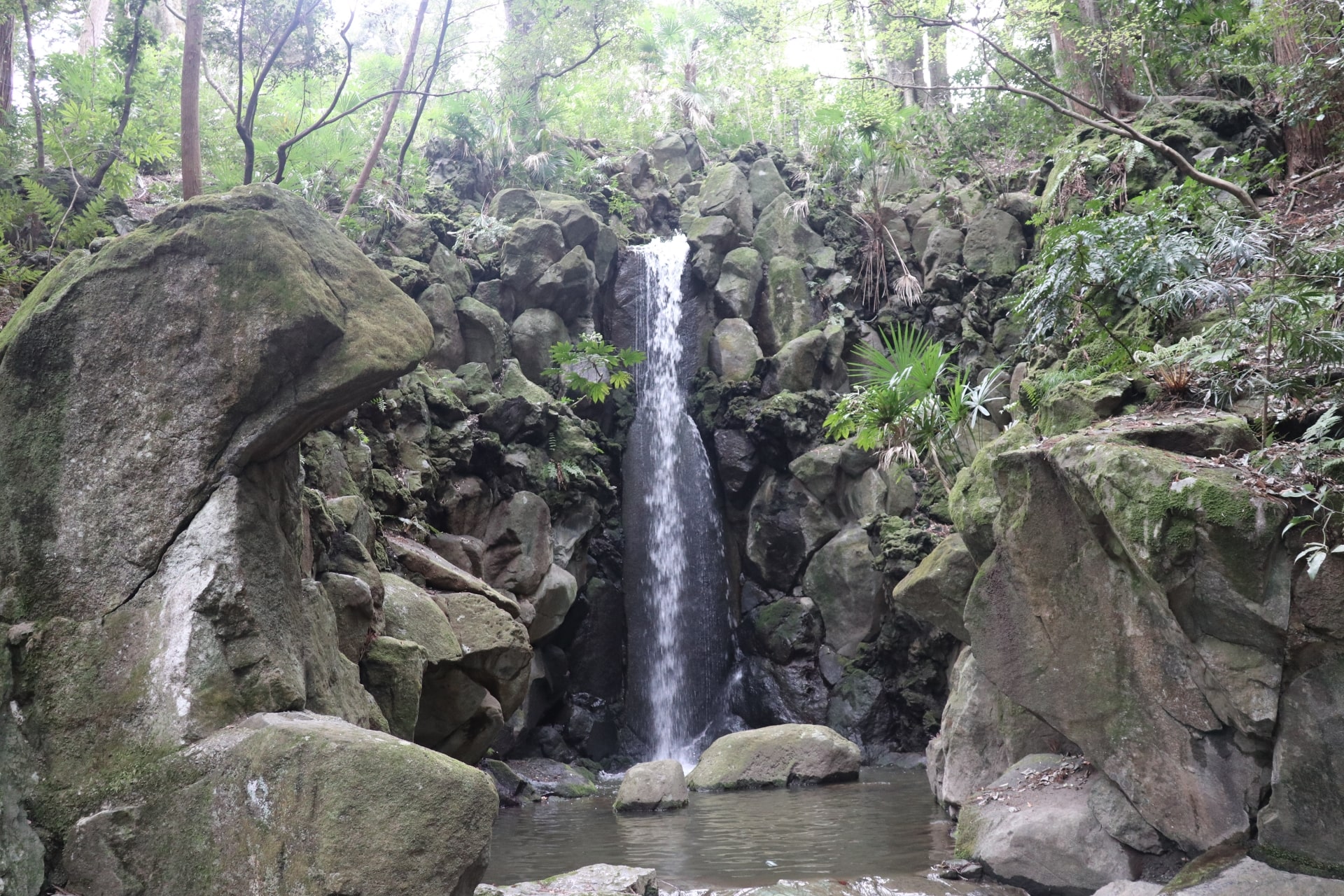 Naritasan Park is a huge sacred park located in the precincts of Naritasan Shinshoji Temple. The Western Garden under the tower of peace is a relaxing place surrounded by various seasonal flowers like plum, cherry blossom, wisteria, and ginkgo. The sound of the waterfall of Yuhi in the woods would heal your feelings.
Naritasan Shodo Art Museum in Naritasan Park helds an exhibition 7 times a year. There are more than 6,000 not only Japanese but also Chinese works of calligraphy since the Edo period to the present days.
5. Naritasan Omotesando Street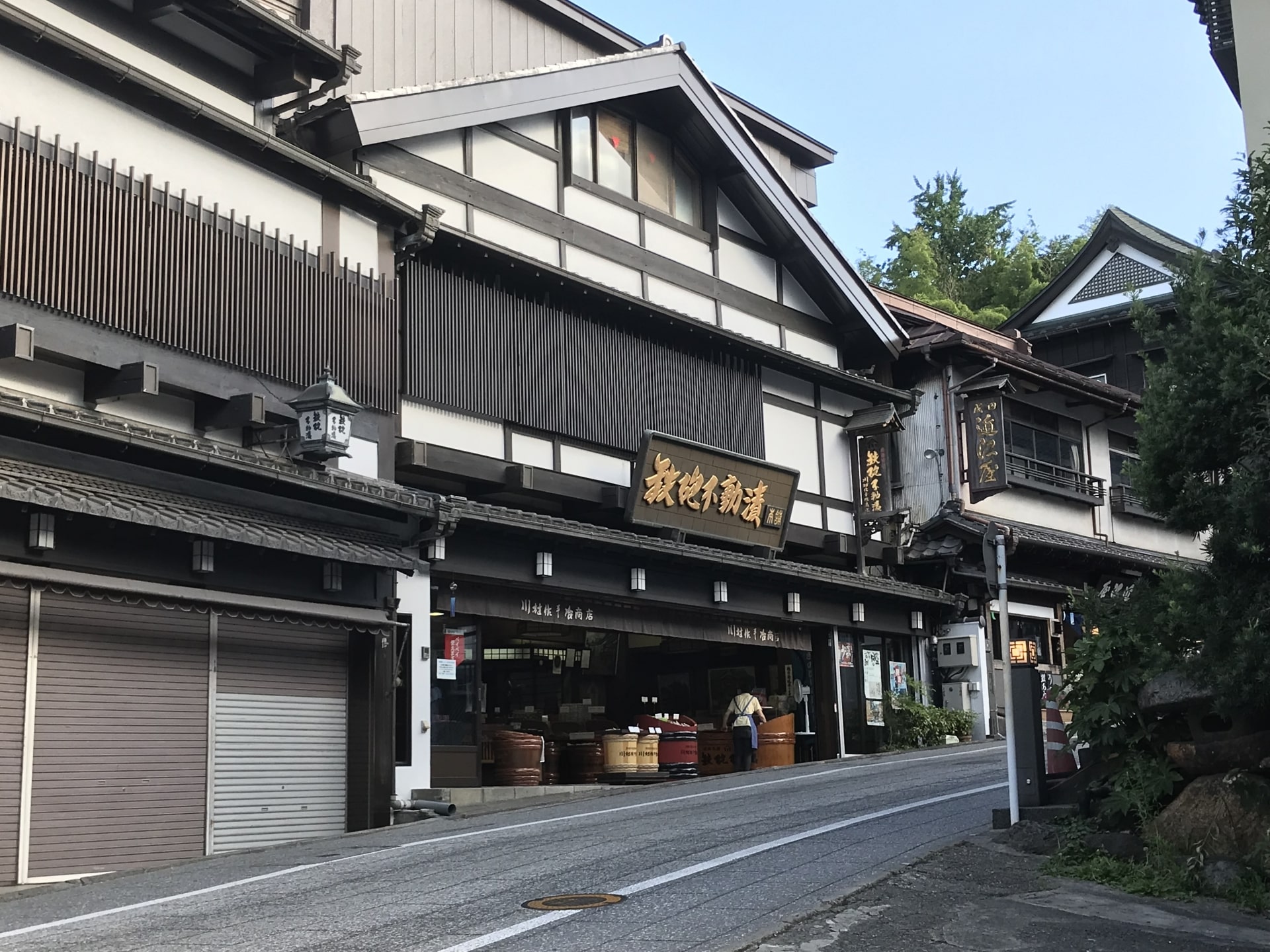 Naritasan Omotesando Street lasts 800 m from Narita Station to Naritasan Shinshoji Temple. It has been popular as a town around the temple since the Edo period. Naritasan Omotesando Street is devided into 4 areas: Hanazakicho, Kamicho, Nakamachi and Saiwaicho, and Honcho and Tamachi. More than 150 restaurants and souvenir shops are along the street.
In the Hanazakicho area, a statue of a Kabuki actor welcomes people as the beginning point of the Omotesando.
You can try Narita domestic Sake, Chomeisyu (長命酒) at Narita Tourist Pavilion in the Kamicho area.
Narita Tourist Center in the Nakamachi and Saiwaicho area gives information about the history of Narita and tourist spots in Narita. You can see a gorgeous float that is used in Narita Gion Festival.
The gate of Naritasan in the Honcho and Tamachi area looks gorgeous and majestic, which connects Naritasan and the towns around the temple.
6. Narita Dream Dairy Farm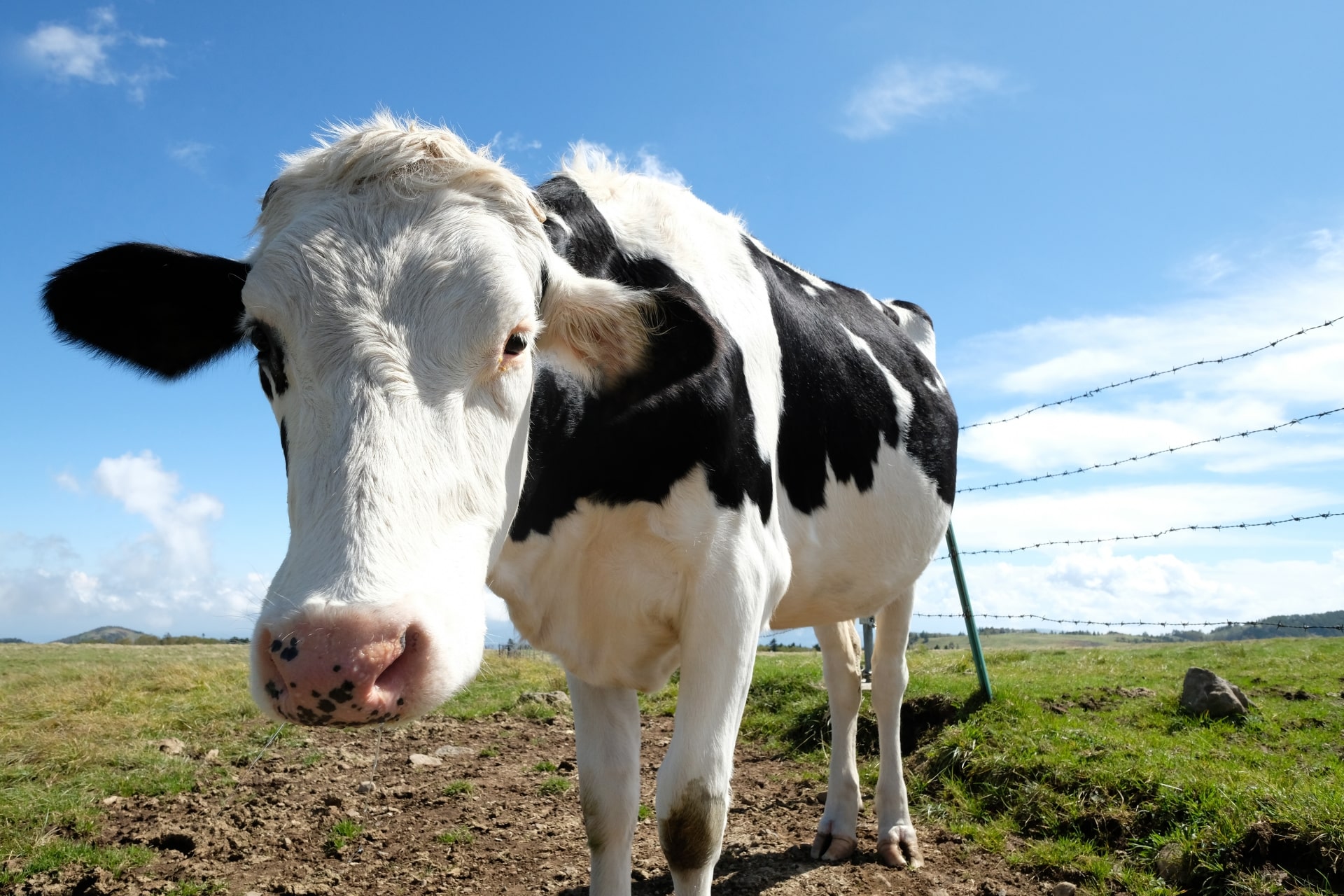 Narita Dream Dairy Farm, which is also known as Narta Yume Bokujo in Japanese, is a family dairy farm. With the policy of feeling nature, Narita Dream Dairy Farm provides customers with many experiences about its animals and original dairy products. There are a lot of animals you can play together with such as squeezing cows' milk and riding a horse. Workshops for making ice cream, butter, jam, and bread are popular for kids.
A trolley car goes around a flower garden in Narita Dream Dairy Farm. This trolley car used to run in a coal mine a long time ago. A true steam locomotive runs in the farm several times a year.
Narita Dream Dairy Farm is also famous for its flowers. In spring you can enjoy cherry blossoms lit up at night. In winter there are night illuminations. During this period the entrance fee is free and business hours are extended.
7. Sakura Tulip Festa at Sakura Furusato Square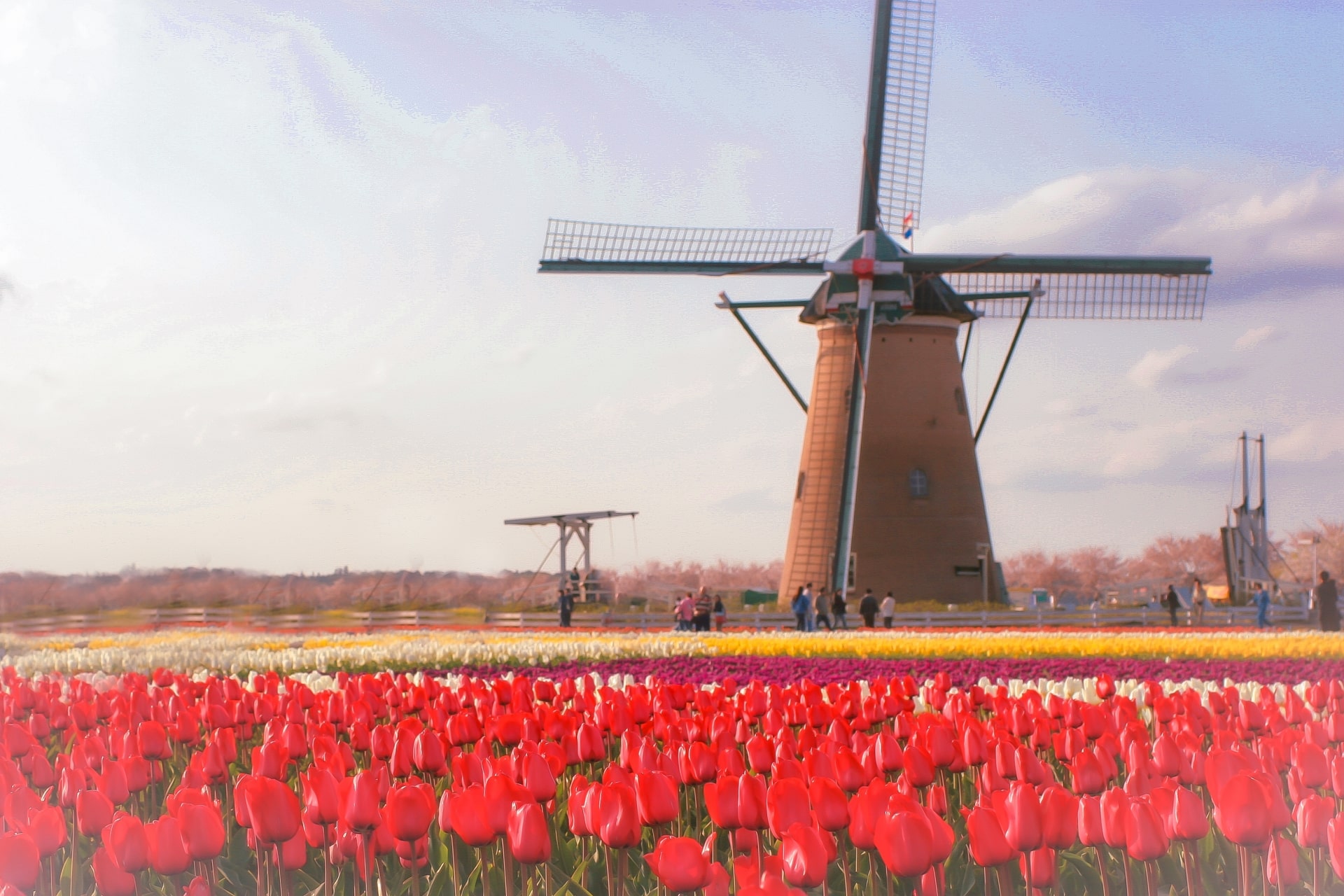 Sakura Furusato Square is known as the best tulip place in the east part of Japan. Sakura Tulip Festa is held from the end of March to the middle of April every year. You can enjoy more than 700,000 tulips of over 100 kinds. A water wheel at the center of Sakura Furusato Square reminds us of Germany, which is famous for tulips.
At Sakura Tulip Festa, you can buy beautiful tulips cheaply such as ¥500 for 15 tulips. Cruising around Lake Inaba is also a popular attraction of Sakura Tulip Festa.
In addition to Sakura Tulip Festa, there are many flower festivals in each season at Sakura Furusato Square. You can get there in about 1 hour from Narita Airport.
8. Sakura no Yama Park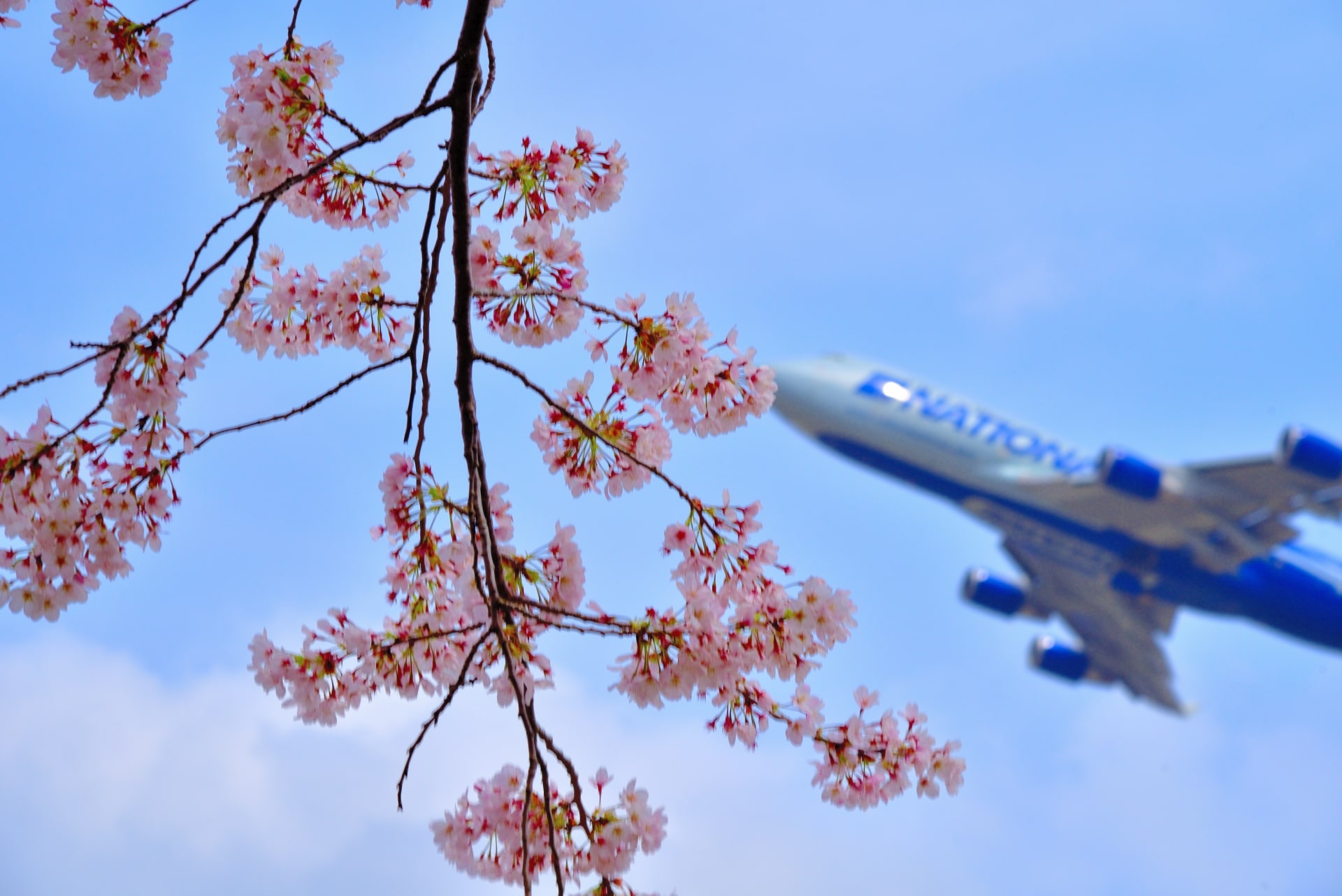 Sakura no Yama Park is famous as a place where people can see the moment of takeoff and landing of airplanes. Sakura no Yama Park is located on a hill near an airstrip of Narita Airport. You can see and feel the moment of takeoff and landing very closely. In spring many people come to take a picture of airplanes with cherry blossoms.
There is another spot to see trains of Keisei Line. If you like trains, I recommend this place as well. Except for airplane and train fans, Sakura no Yama Park is popular as a picnic place. There are a variety of colorful flowers flourishing in each season in the huge park.
9. Museum of Aeronautical Sciences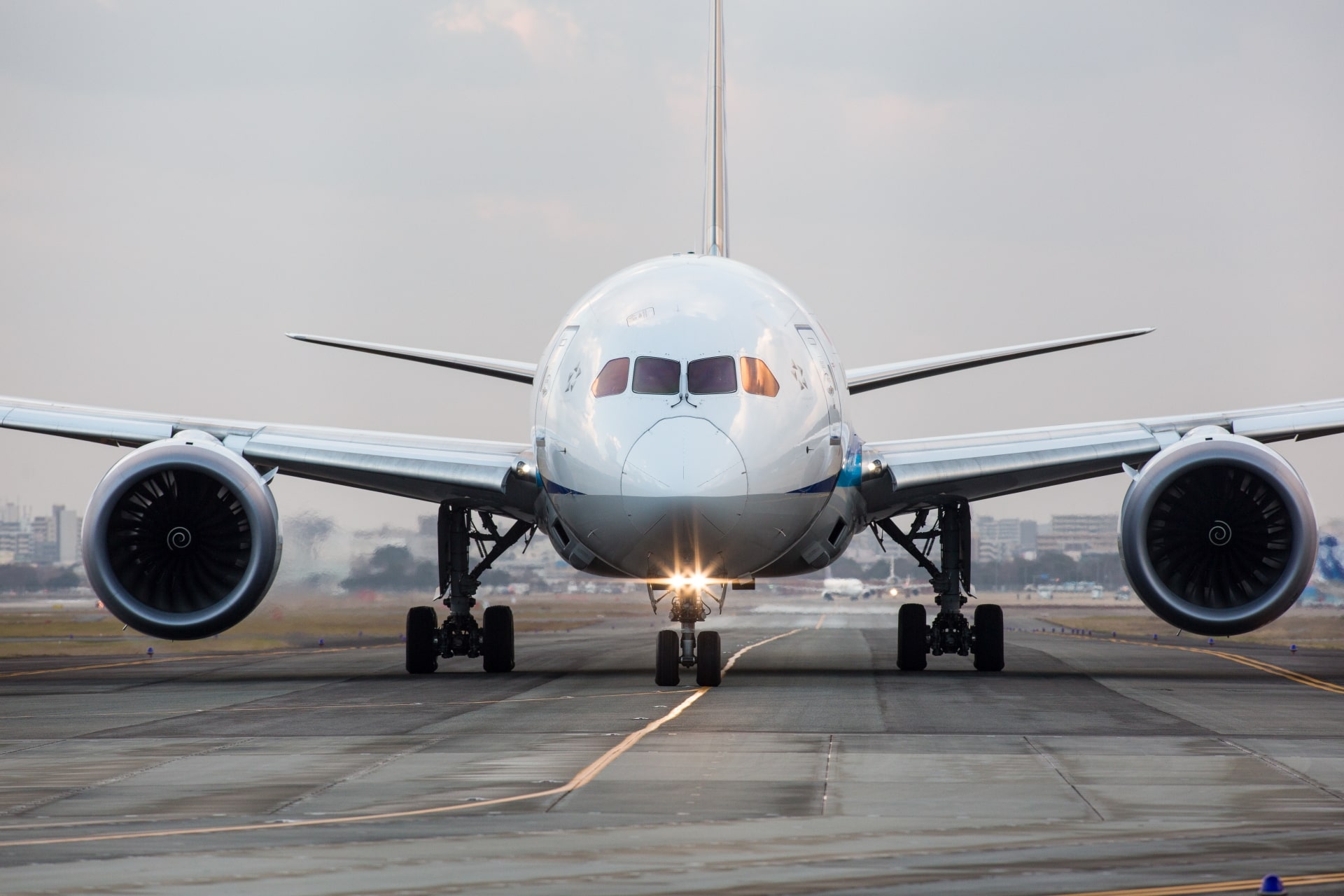 Museum of Aeronautical Sciences near Narita Airport opened in 1989 to improve and spread knowledge and experience about aeronautics. The actual airplane's bodies and engines which were used in practice before are exhibited. Explanations of how an airplane flies and how to operate it will arouse the curiosity of both kids and adults.
The most popular and newest attraction is a simulator of B737-MAX on the 2nd floor. It makes you feel as if you're really operating an airplane, and you may see how difficult it is to operate it.
In the outside exhibition, there are 20 mini airplanes. YS-11 is the first domestic passenger plane after WWⅡ. This is the only place you can see such a rare one.
View Information
Hide
Information
| | |
| --- | --- |
| Access | You can catch a bus from bus stop no.28 A at Narita Airport Terminal 2. An express bus is available from Yaesu South Exit of Tokyo Station. |
| Address | 111-3 Iwayama Shibayama Sambugun Chiba |
| Business Hours | 10:00-17:00 |
| Closed | Every Monday / 29th - 31st in December |
| Price | Adults ¥700 / 13-18 years ¥300 / 4-12 years ¥200 |
| Official Website | http://www.aeromuseum.or.jp/index.html |
10. Side Trips by Bus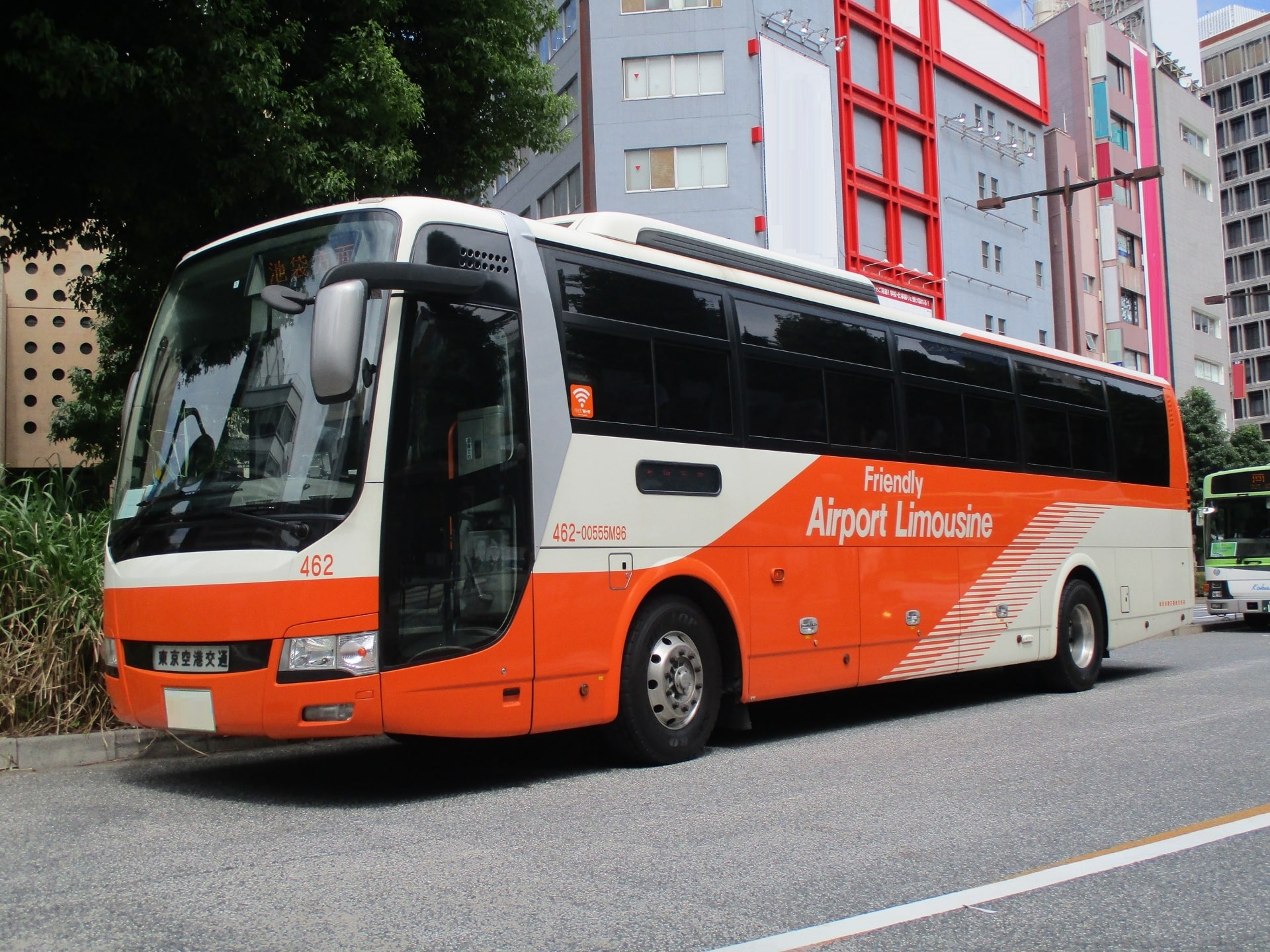 Many buses are available from Narita Airport to popular tourist spots!!
Tokyo Disney Resort is one of the most popular tourist spots in Japan. Tokyo Disneyland is more popular for family trips. On the other hand, Tokyo DisneySea is more popular for friends, couples, or adult trips. If you want to enjoy both parks totally, you should book an amazing hotel such as Tokyo Disneyland Hotel and Hotel MiraCosta. Many express buses are available from Narita Airport to Tokyo Disney Resort.
Shinjuku is a very convenient city to extend your trip around Tokyo such as Shibuya, Harajuku, and Akihabara. Extending your journey to Shinjuku is easy from Narita Airport, too. Many buses are available and it takes less than 2 hours.
▽Check more details about where to go from Narita Airport!▽
---
Thank you for reading till the end!!
When traveling in Japan, people tend to focus their trip on big cities like Tokyo, Osaka, and Kyoto or, especially during winter season, more countrysides like Niigata, Hokkaido, and Nagano.
However, there are many good places to visit in Narita as well, so you can start your journey as soon as you arrive in Japan!! They are not as busy as big cities. You may enjoy a spot more comfortably and there would be more opportunities to communicate with local people.
I hope this article would help you find something new in Japan.
---
▽Subscribe our free newsletter!▽
For more information about traveling and living in Japan, check these articles below, too!
▽Related Articles▽
▼Editor's Picks▼
---