Ways to Move from Narita Airport
Different options of transportation from Narita airport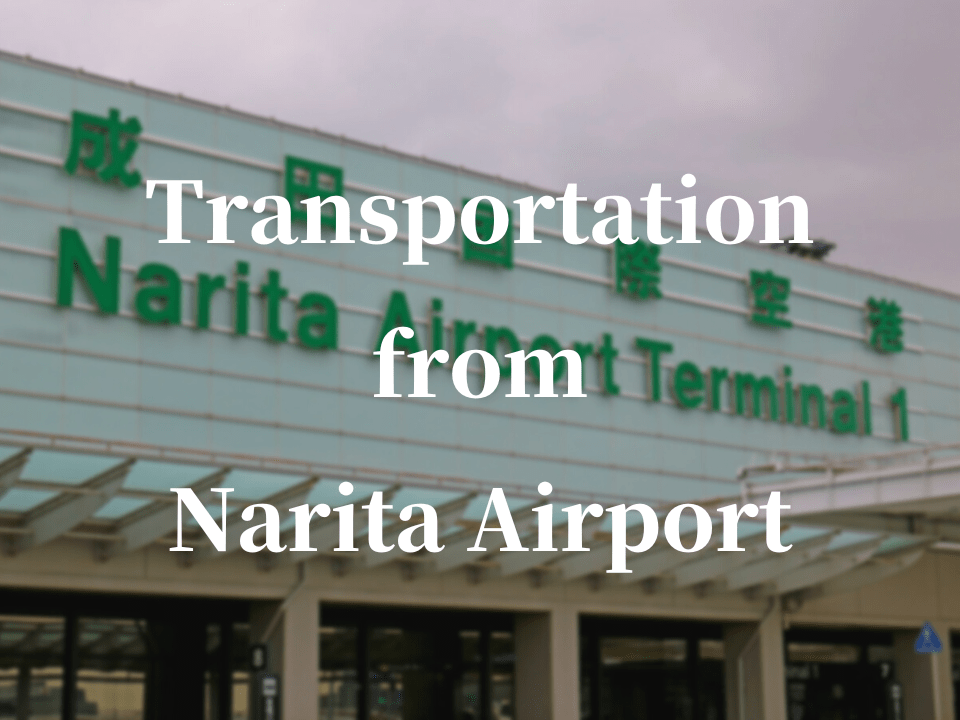 Narita Airport (成田空港) is by far the busiest international airport in all of Japan. In other words, you can say it is the main entrance to Japan for most people. Because of this, obviously, there are many transportation options you will have from this airport to many different parts of Japan, both short distance and long distance.
It is important to have an idea of the different transportation options you have as a traveler planning to come to Japan via Narita airport. From the usual train and bus to lesser-known options.
In this article, I will introduce to you the different types of transportation options you have from Narita airport as well as the destinations you can go to using those options.
*Please note that this article contains affiliate links.
---
Trains from Narita airport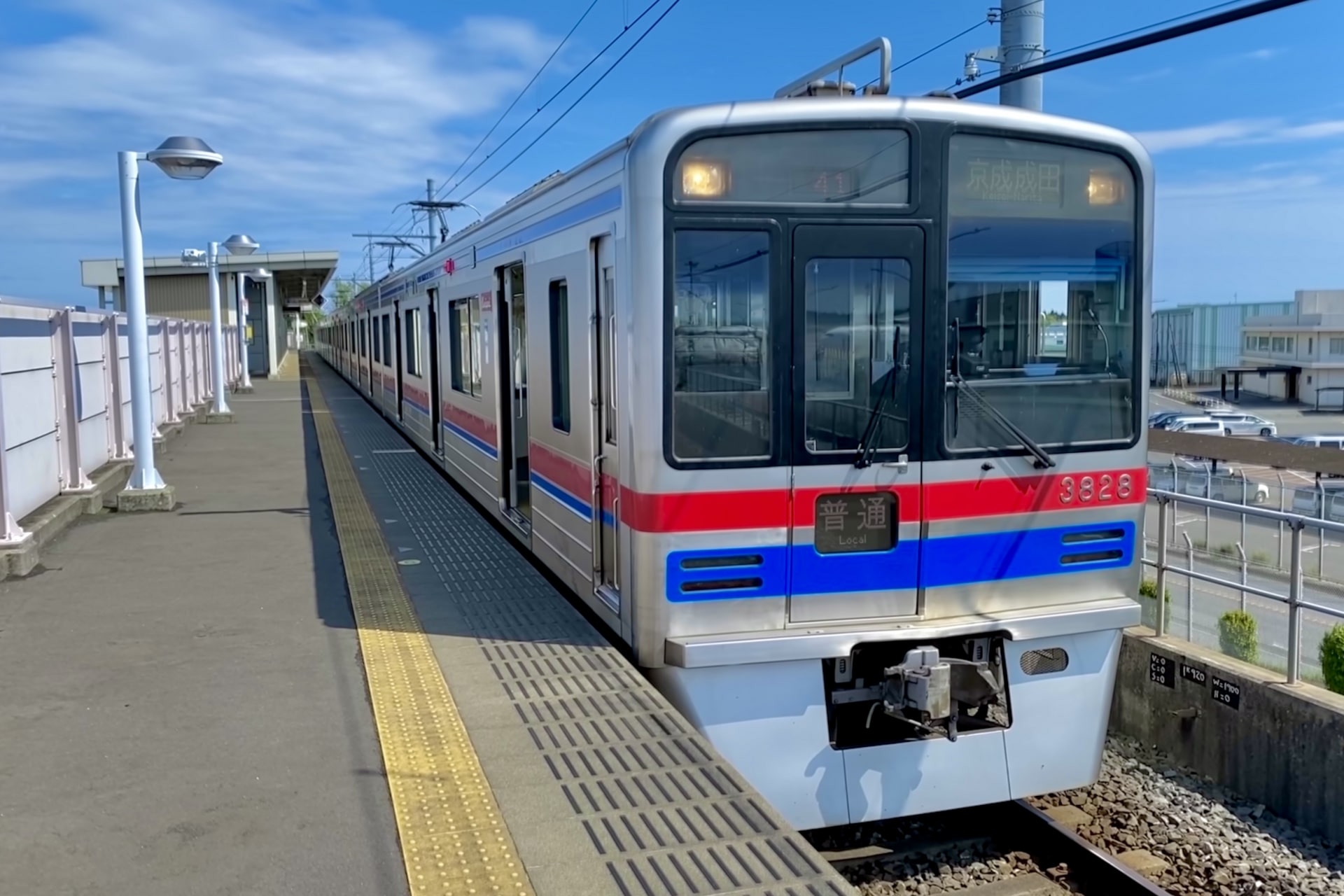 The first transportation option on this list is the train. As you may already know, the train system in Tokyo is one of the most efficient and reliable in the world. It is also the cheapest option on this list.
There are two main train lines that you can take from Narita airport which are the Keisei Lines (京成線) and the Narita Express (成田エクスプレス).
The Keisei Lines can be separated into the Keisei Skyliner Express (All seats reserved) and the Keisei main line (regular train). Although some train stops are different between these two lines, they both head towards Ueno station (上野駅). Ueno station is a major hub station where you can take many other trains including the bullet train heading to northern areas of Japan such as Omiya, Nagano, Kanazawa, Niigata, Sendai, Akita, Aomori, and Hakodate.
The Narita Express (All seats reserved) is a train that has three different destinations, so you need to be careful before purchasing the ticket and getting on the train. Depending on the train you take, you can go directly to places such as Tokyo (50 min.) station, Shinagawa (59 min.), Yokohama (81 min.), Shibuya (67 min.), and Shinjuku (73 min.) among many others. If you get off at Tokyo station, you can take the bullet train to the same places as Ueno, plus you can take other bullet trains that will take you to places such as Nagoya, Kyoto, Osaka, Kobe, Hiroshima, and Hakata.
This option is perfect if you don't have too much luggage. If you have a lot of luggage, this option can become stressful due to the number of people you'll encounter as you head to the central area of Tokyo.
For more info about the trains you can take from Narita airport, check out the official Narita airport website.
▶Officail Narita Airport website: train access to central Tokyo
Buses from Narita airport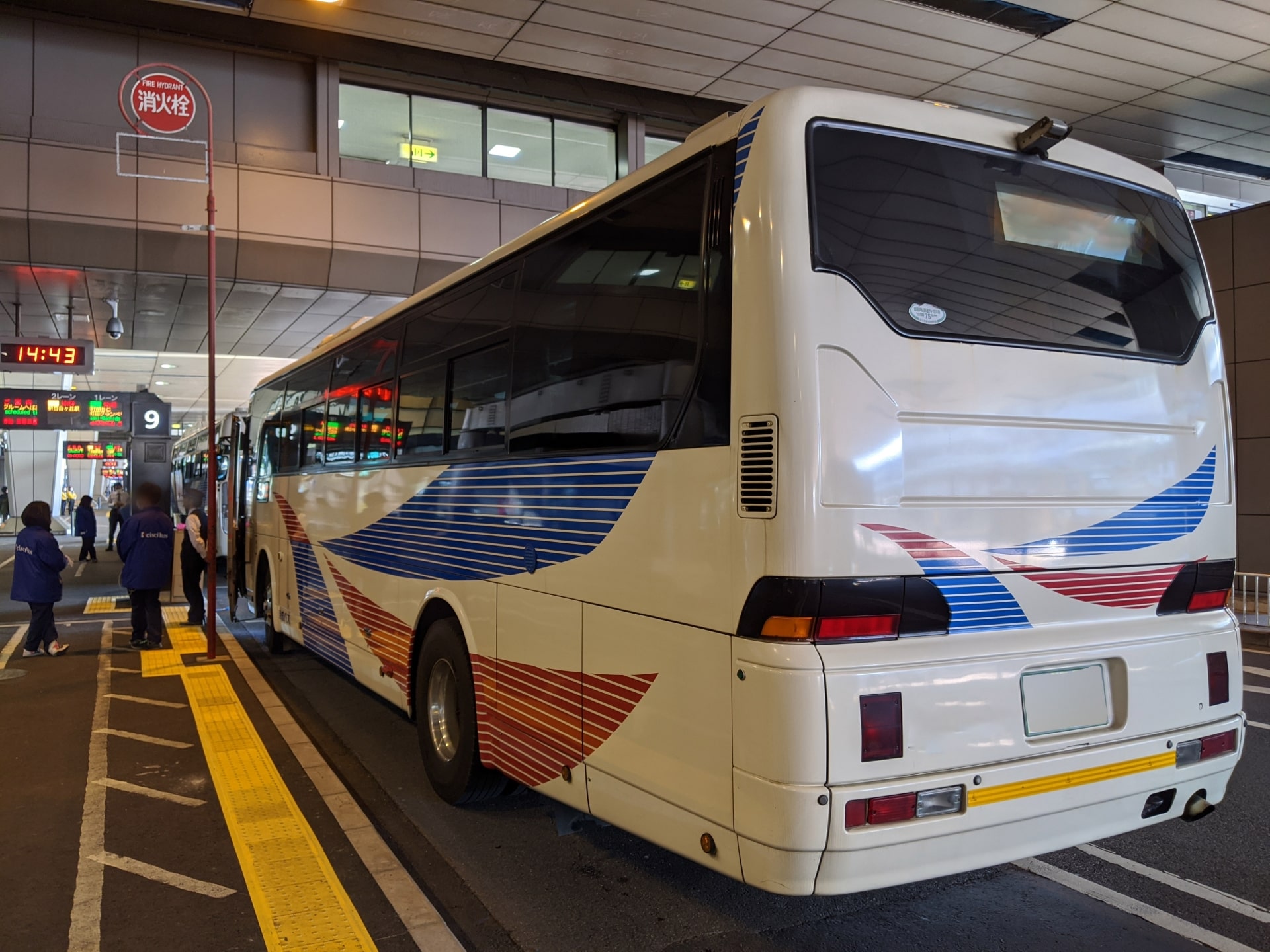 The second option on this list is the long-distance bus. There is a wide variety of buses going to many different destinations in and out of Tokyo. This option will be more expensive compared to taking the train, but the good thing is that you will have a seat guaranteed and your luggage will be safely stored in the trunk of the bus.
Some of the destinations you can go to by bus in Tokyo include Tokyo station, Shinagawa, Shinjuku, Toyosu, Roppongi, Kichijoji, Akihabara, Ikebukuro, Odaiba, Haneda airport and much more.
Destinations out of Tokyo include Tokyo Disneyland, Ichikawa, Kashiwa, Yokohama, Fujisawa, Urawa, Tsukuba, Utsunomiya, Nikko, Tokorozawa, Kawaguchi, Nagano, Sendai, and much more.
This is a better choice compared to the train if you have a lot of luggage.
Book an Airport Taxi ride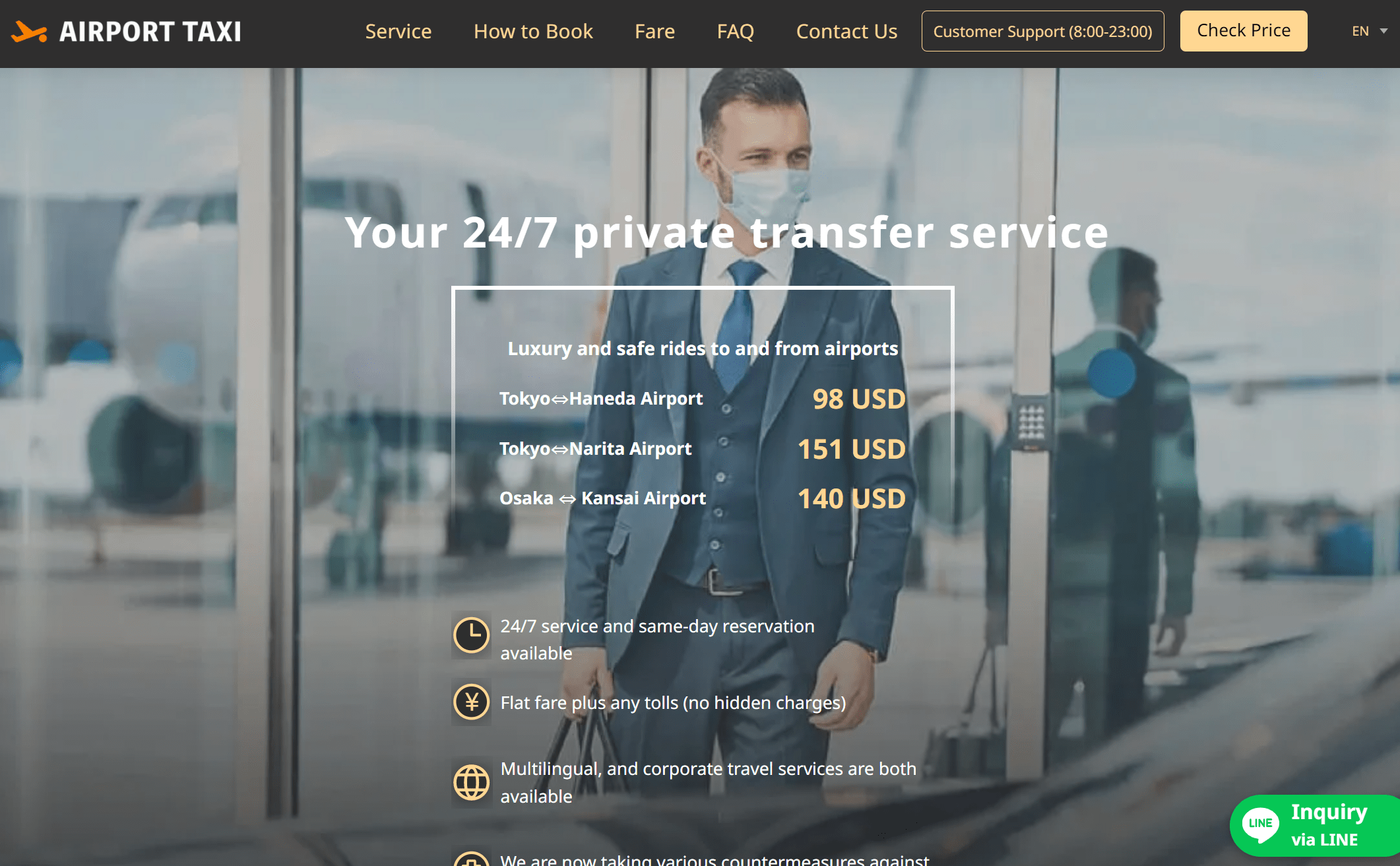 Airport Taxi is a private taxi service that you can take from and to Narita airport as well as other major airports in Japan such as Haneda, KIX, Naha, and New Chitose.
This might not be the cheapest option on the list, but you can book a single vehicle for up to 6 passengers for a stable price, making it a great option if you're traveling in mid-sized groups. Also, this is simply the most stress-free option.
Both customer service personnel and drivers speak English, so you won't need to worry about any misunderstanding due to the language barrier. This kind of service is not something you will encounter very often in Japan.
▶︎Click here to know more about Airport Taxi!
If you want to go from Narita airport directly to your destination without worrying about changing trains, crowded places, or the language barrier, then this is the most reliable option.
Car Rental at Narita airport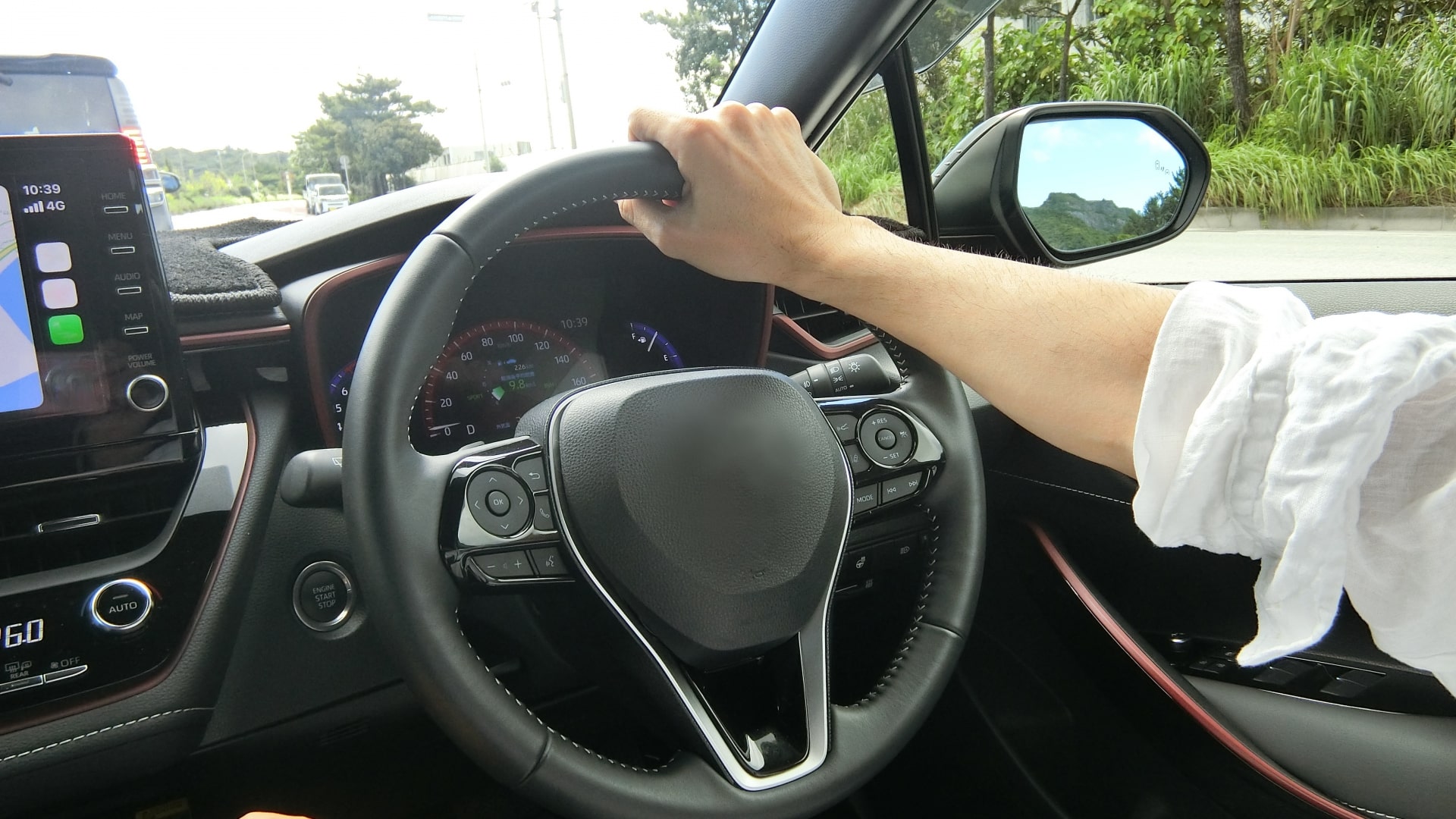 The next option on our list is a good one if you plan to travel mainly to rural areas where public transportation is not that frequently found. Renting a car in Japan is an option only if you're above 18 years of age (the legal age for driving in Japan) and if you have either a Japanese driver's license or an International Driving Permit (IDP).
There are five car rental companies counters in Narita airport which are: Times Car Rental, Orix Rent-a-car, Nissan Rent-a-car, Nippon Rent-a-car, and Toyota Rent-a-car. You will find these counters at both terminals 1 and 2 of the airport.
Regular taxi from Narita airport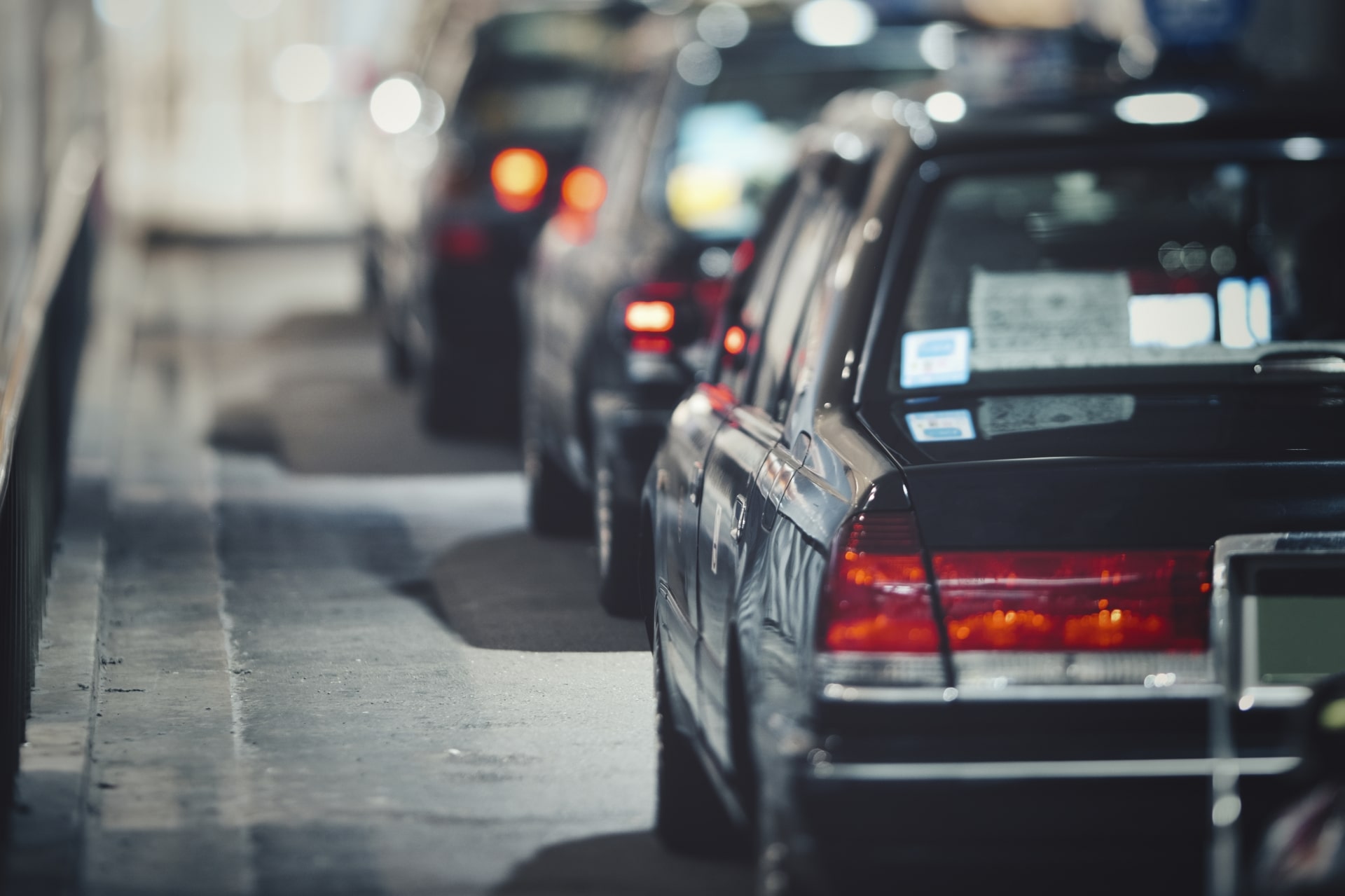 And lastly, on this list, we have the regular taxi. This option will be certainly more expensive than taking the train, bus, or even renting a car depending on the plan. The upside of this option though is its convenience and safety. I know many people can be skeptical about taxis in foreign countries, but you really don't need to worry about that in Japan.
However, if you are planning to take a regular taxi, you may want to check out the previously mentioned Airport Taxi service beforehand. This is because, in the case of Airport Taxi, the price is stable within certain areas, and has more space for both passengers and luggage compared to the regular taxi, making it more reasonable at times.
---
I hope this article was helpful for you. If you want to know more about transportation within Japan and other Japanese travel and living information, be sure to check our other articles!
▽Related Articles▽
▼Editor's Picks▼
---