1 Day Bus Tour from Tokyo to Chiba : Japanese Craftsmanship Experience
1 Day Tour from Tokyo to Chiba: Hato Bus Real Japan Experience Tour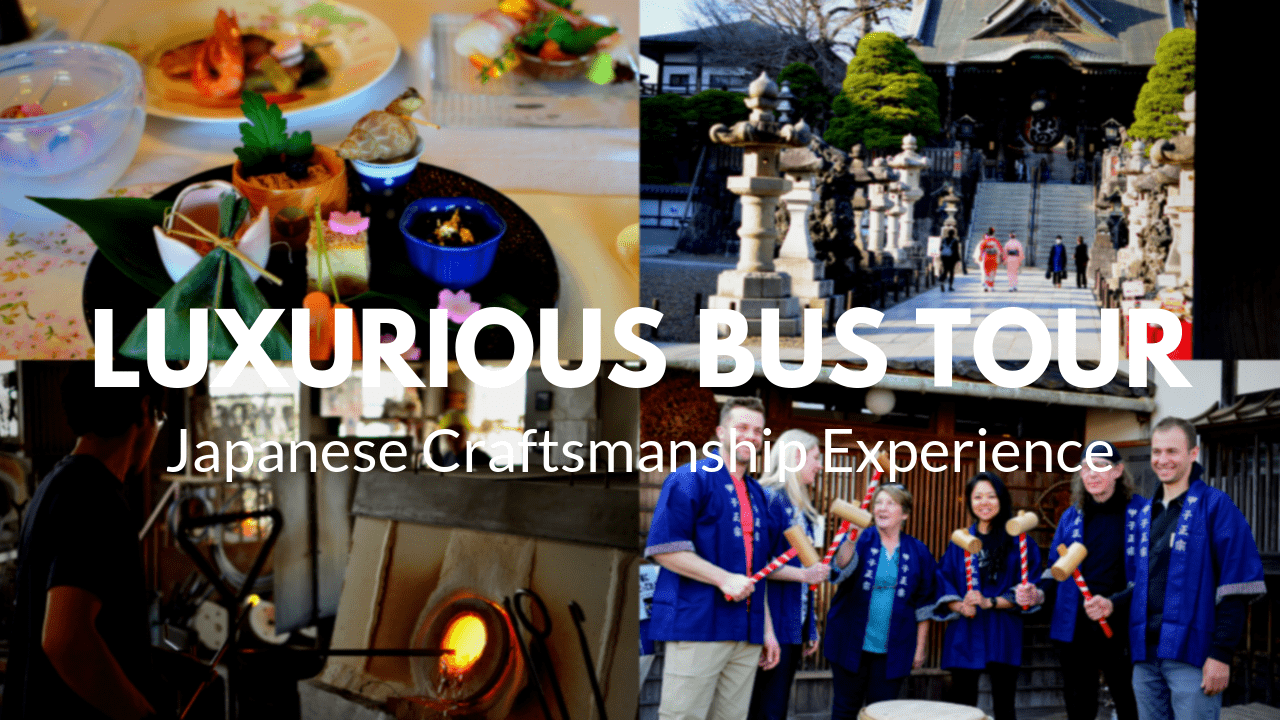 Hato Bus is the most popular Japanese bus tour company who has a long history of providing a wide variety of bus tours in Tokyo and surrounding areas for over 50 years. The tours by Hato Bus used to be operated only by Japanese, but they now operate various bus tours in multi-language for foreign tourists. Bus tour is one of the best ways to explore Japan, especially for those who stay in Tokyo for a short period as it allows you to see many things in one day.
All Hato Bus tours are operated by professional guides, and English tours are of course run by English speaking guides. Hato Bus guides are qualified and experienced, and promise guests to have a wonderful time through the trip. If you are considering to go on bus tour around Tokyo, Hato Bus is definitely the first choice who can provide guests the quality and special experience.
Bus tours are also recommended for those who wish to have unique and different experiences in Japan. From the classic open-roof sightseeing city tour to exclusive Japanese traditional experience, there are many kinds of bus tours available by Hato Bus company today.
I have recently joined one of the Hato Bus tours, "Real Japan Experience Tour" to the neighbour of Tokyo, Chiba Prefecture. Real Japan Experience Tour is a newly listed Hato Bus tour offering an unique and extraordinary traditional Japanese experience for limited guests. In this article, I'd like to share with you guys my precious experience through this tour.
<Experience Japanese Craftsmanship on a Chiba Luxury Bus Tour>
9:00 Meeting Point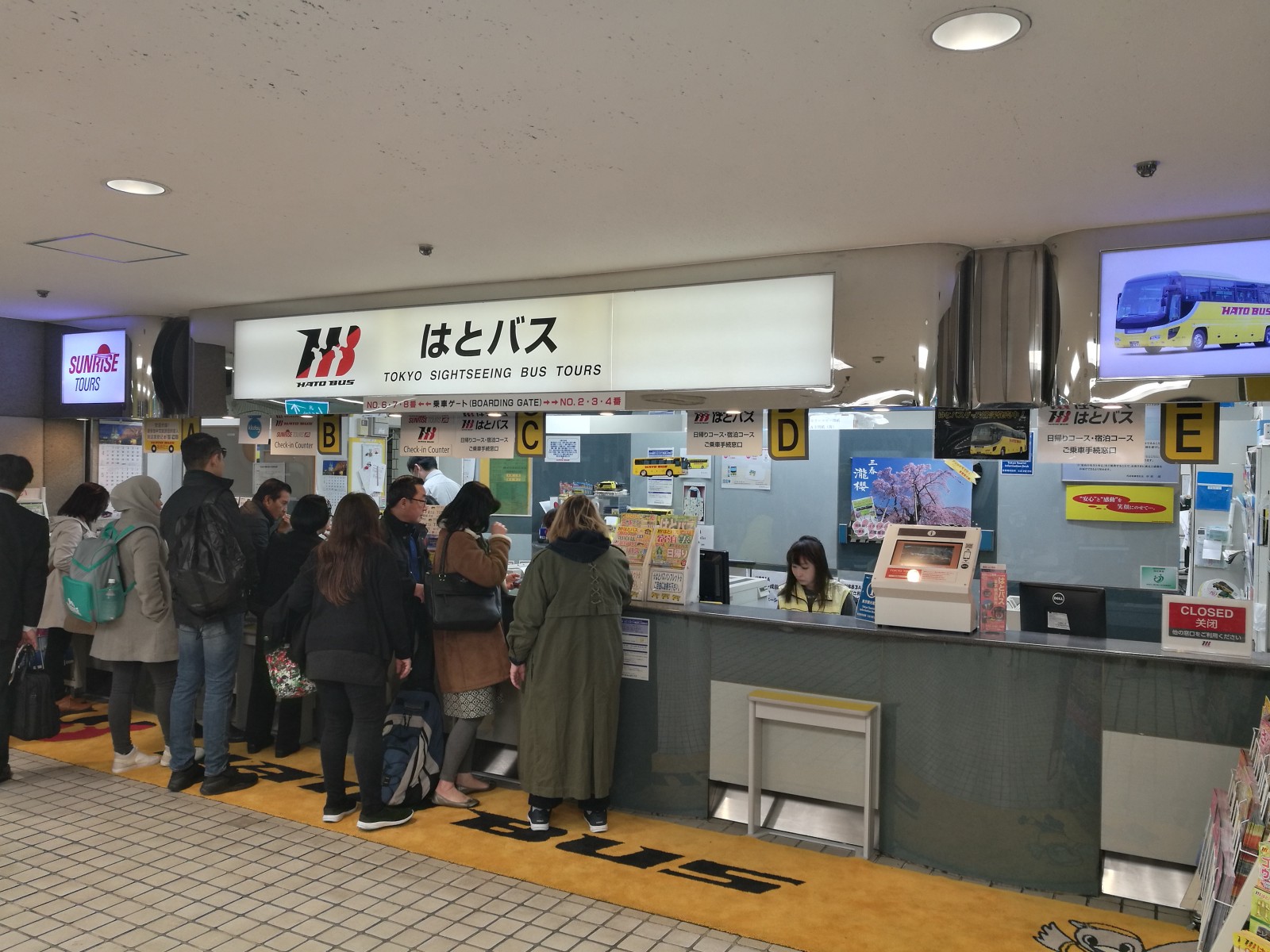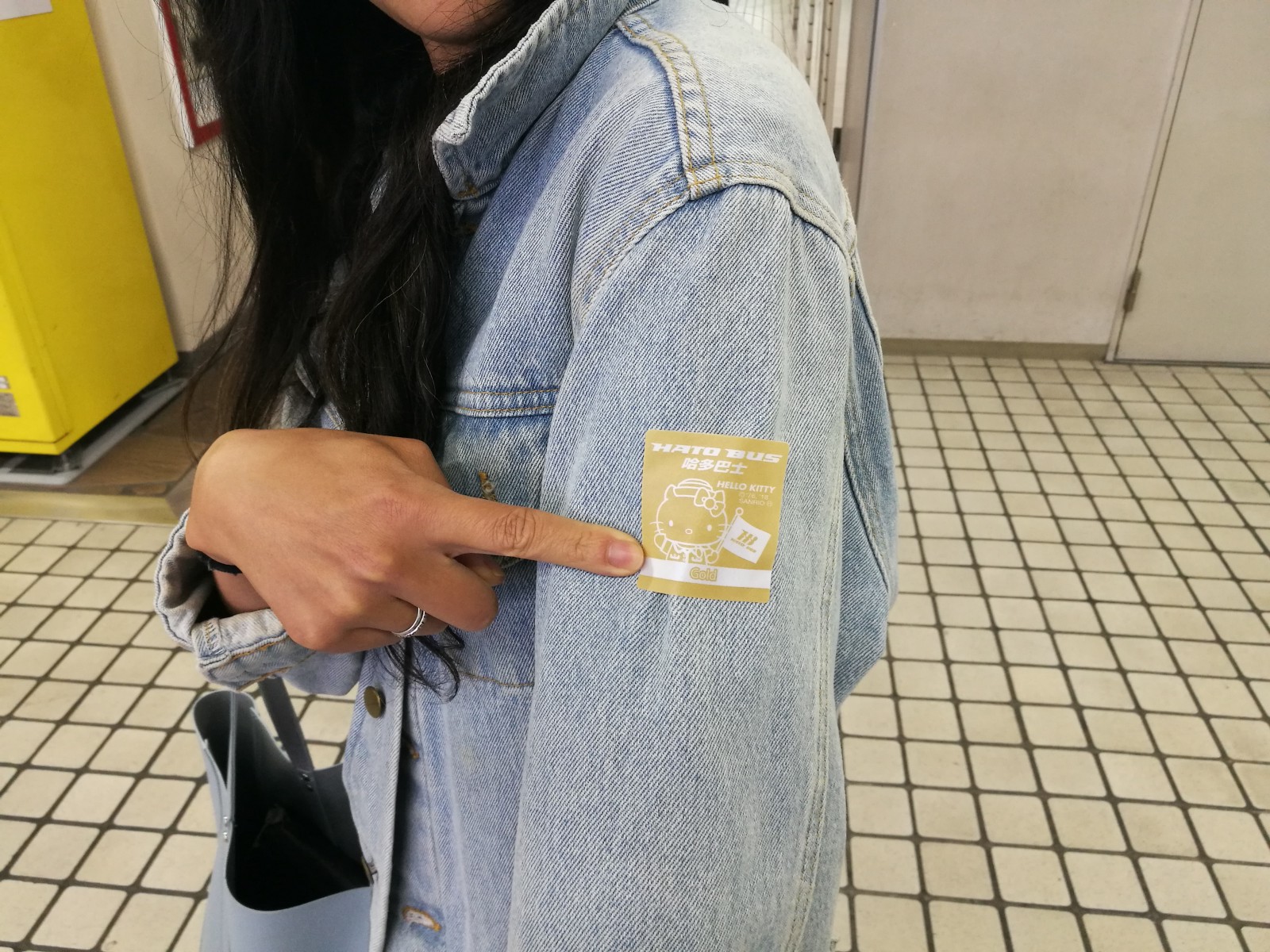 The meeting point was Hamamatsucho Station Bus Terminal (1 stop from Shimbashi Station/2 stops from Shinagawa Station by JR Yamanote Line). As you get off from the station, you'll see the sign of "Bus Terminal". It takes about 3 mins to reach the bus terminal which is located on the 1st floor of the annex building. Hato Bus has a large check-in counter at the entrance of the terminal.
I have indicated the booking confirmation on my phone with the booking name, then they printed me tickets with a seat number. The lady at the counter was fluent in English and kindly guided me the platform number.
At the platform, I met the tour guide, Aki san, a Japanese lady who speaks fluent English. We introduced each other and she briefly explained today's tour itinerary. She seemed really friendly, kind and fun!
As our bus arrived, we went on board on the bus. By the way, the tour was run by Hato Bus's most luxurious bus Pianissimo Ⅲ which only have 24 seats (3 seats in each row) with wide space and a toilet on the back, that provides super relaxing and comfortable journey through the tour.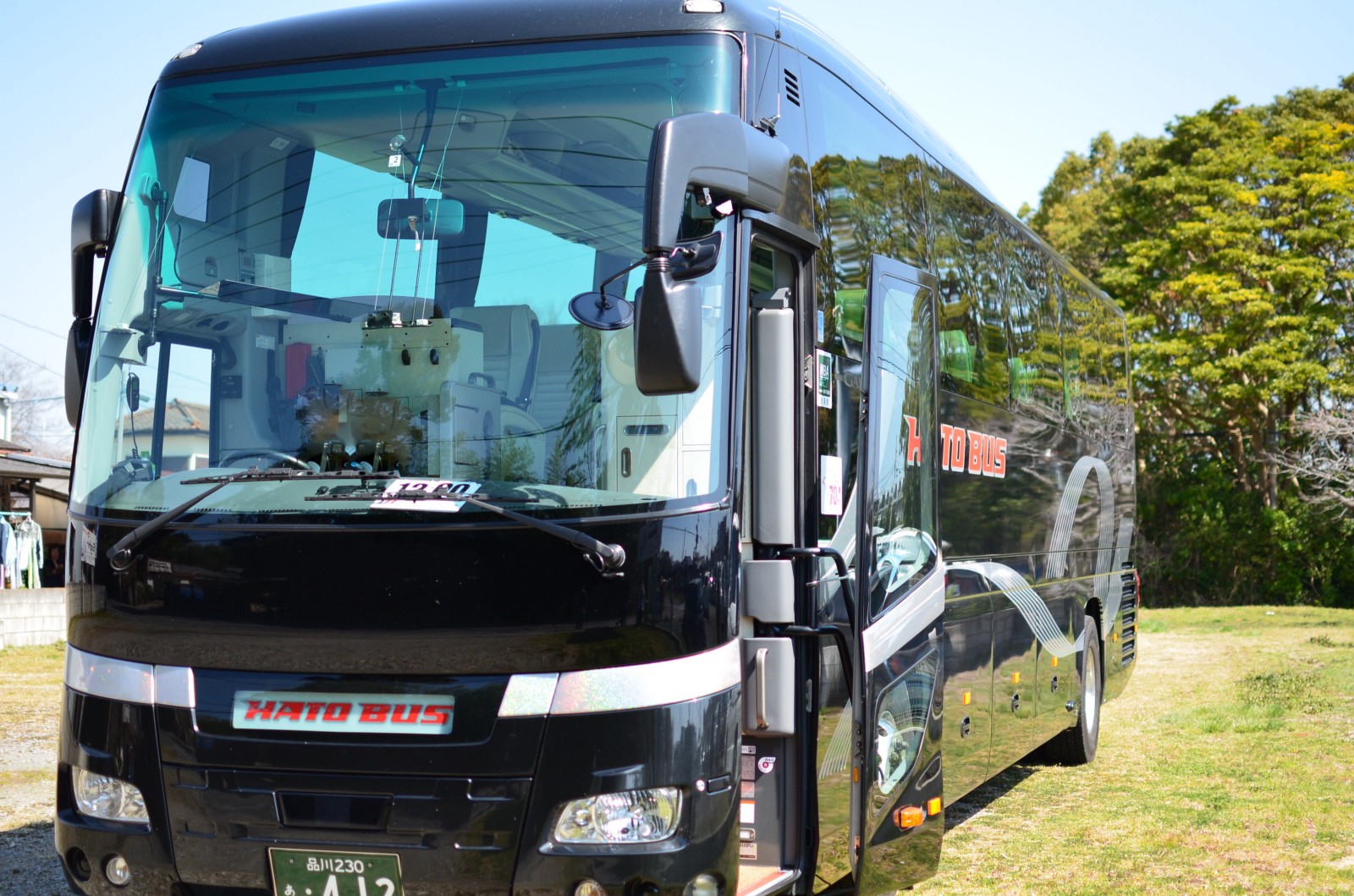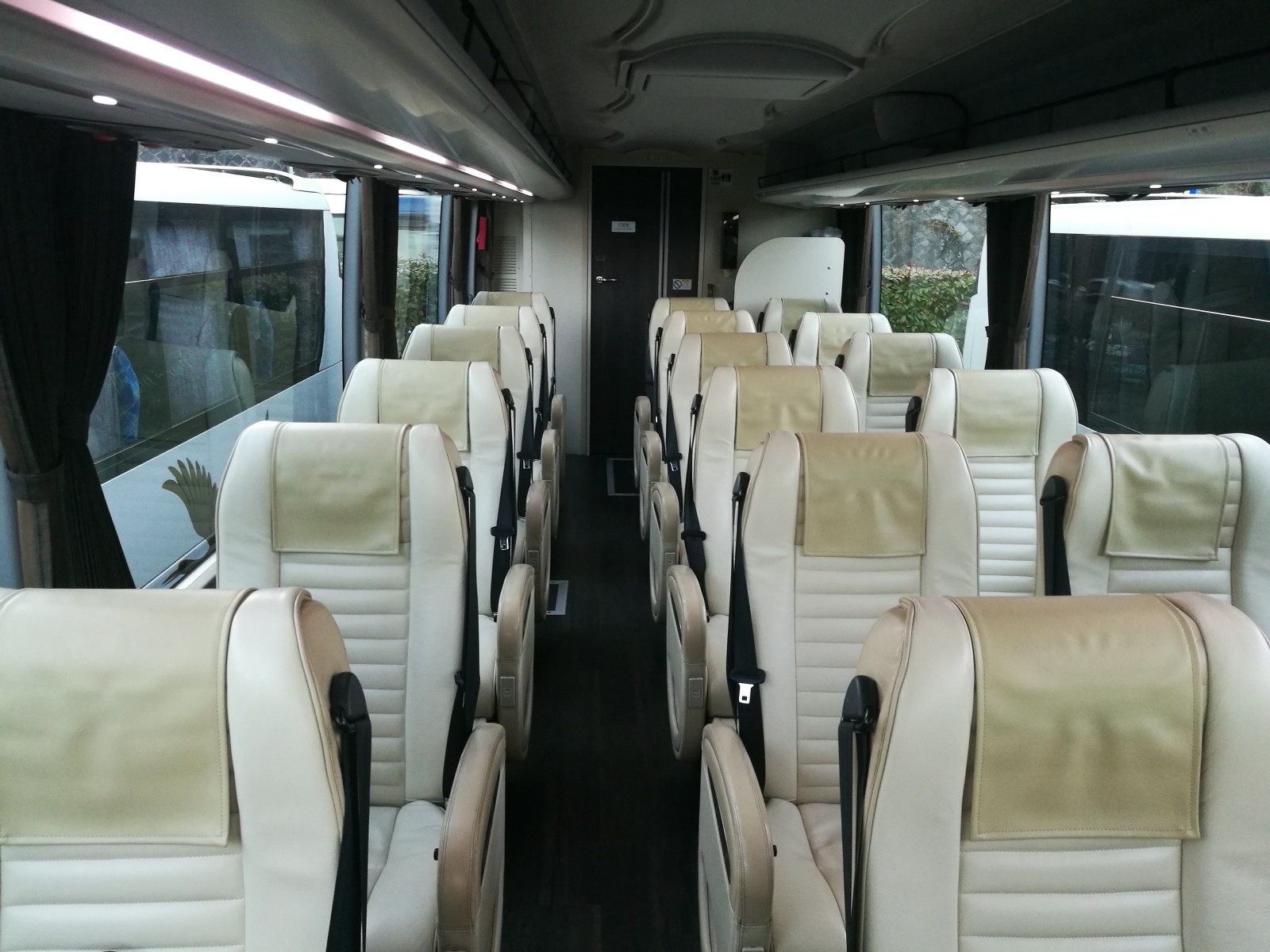 10:30 Sugahara Glass Factory
After driving about 1 hour, we have reached our first destination, Sugahara Glass Factory in Kujukuri City, Chiba Prefecture. Sugahara Glass (スガハラガラス) is a long established glassware manufacture in Japan which produces the finest quality glassware nearly 90 years and attracts customers all over the world. All the high-quality glassware of Sugahara are designed and crafted at this factory by hand of craftsmen. I was always keen to see the traditional Japanese craftsmanship and the workshop close by as I admire them a lot, and Sugahara Glass was the perfect place as they are one of the most prestigious manufacturing companies in Japan.
As we arrived to the factory, the factory's 3rd generation owner and a staff were waiting for us at the car parking to give us a warm welcome! How sweet 🙂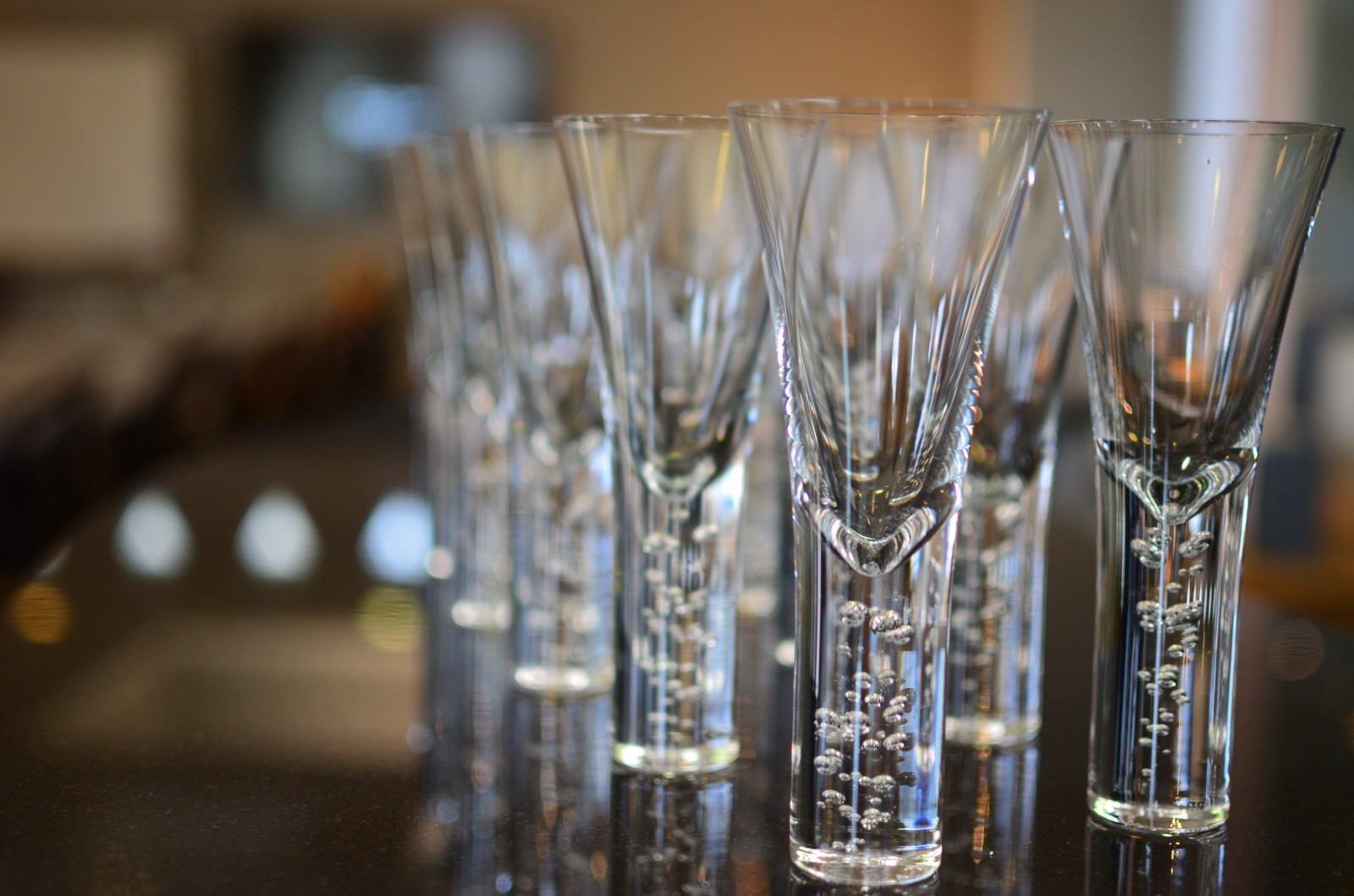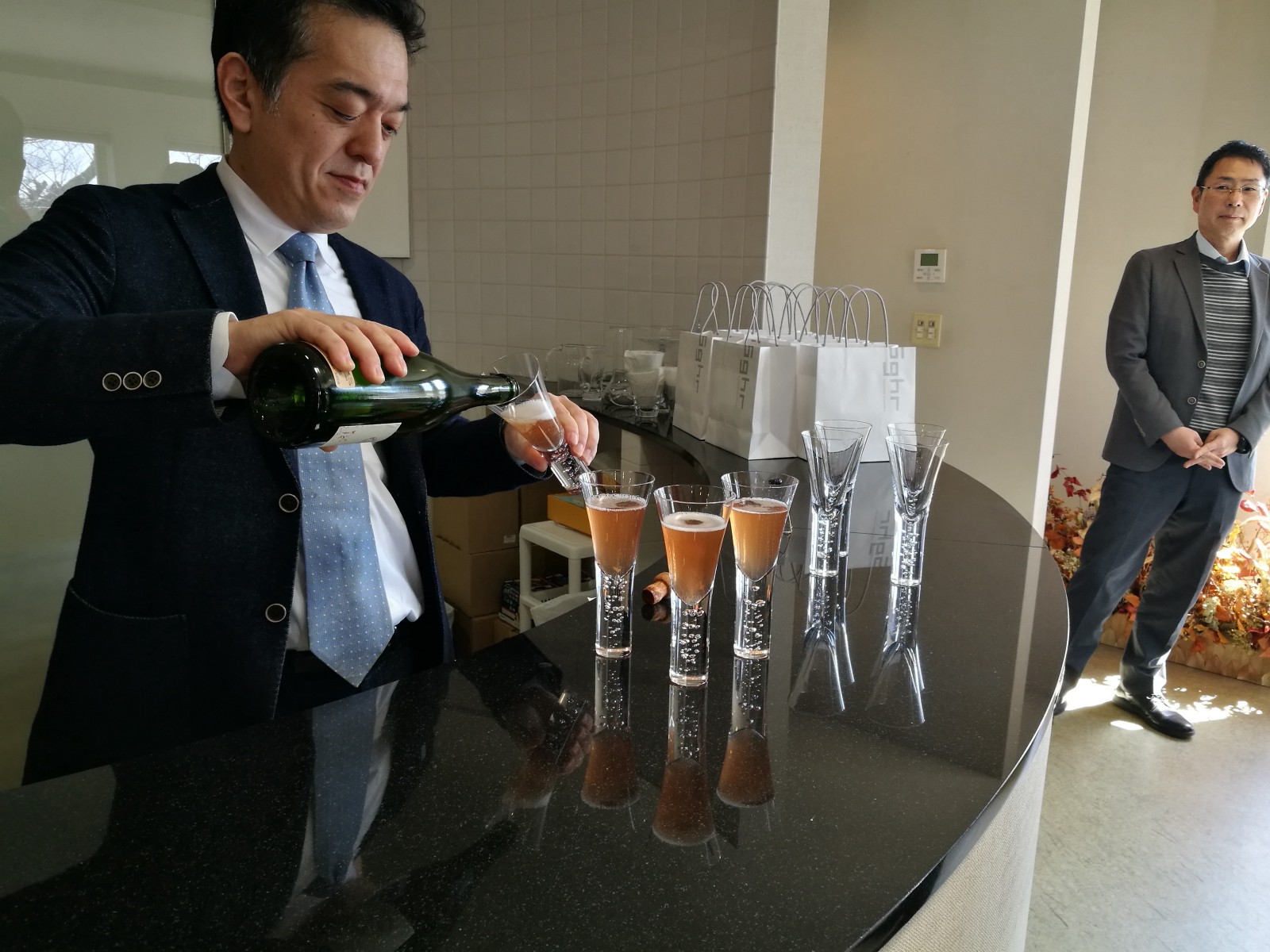 We first entered the lounge where various kinds of glassware were displayed elegantly. The owner served us welcome champagne in the glasses which were made in the factory. The champagne glass was perfectly shaped to fit in a hand and simply beautiful to look at. As all the glassware at Sugahara Glass are handmade, each glass looked similar but the pattern of the small bubbles were different when I looked into them closer. The glasses are admirably designed to reflects the light and the colour of the drink magically as they add colours to your life.
The owner explained that craftsmen at Sugahara Glass Factory are highly experienced, passionate and creative, and actually they design the glassware by themselves using blowpipes while at most of glassware factory in Japan, craftsmen and designers work separately.
After introducing about the company and the process of making glassware at Sugahara Glass Company, the owner surprised us special gifts! Yes, it was indeed the glass made at Sugahara Glass Factory. The elegantly shaped Sake glass has a gold paper inside on the bottom. How beautiful? I was so flattered to receive such a valuable gift!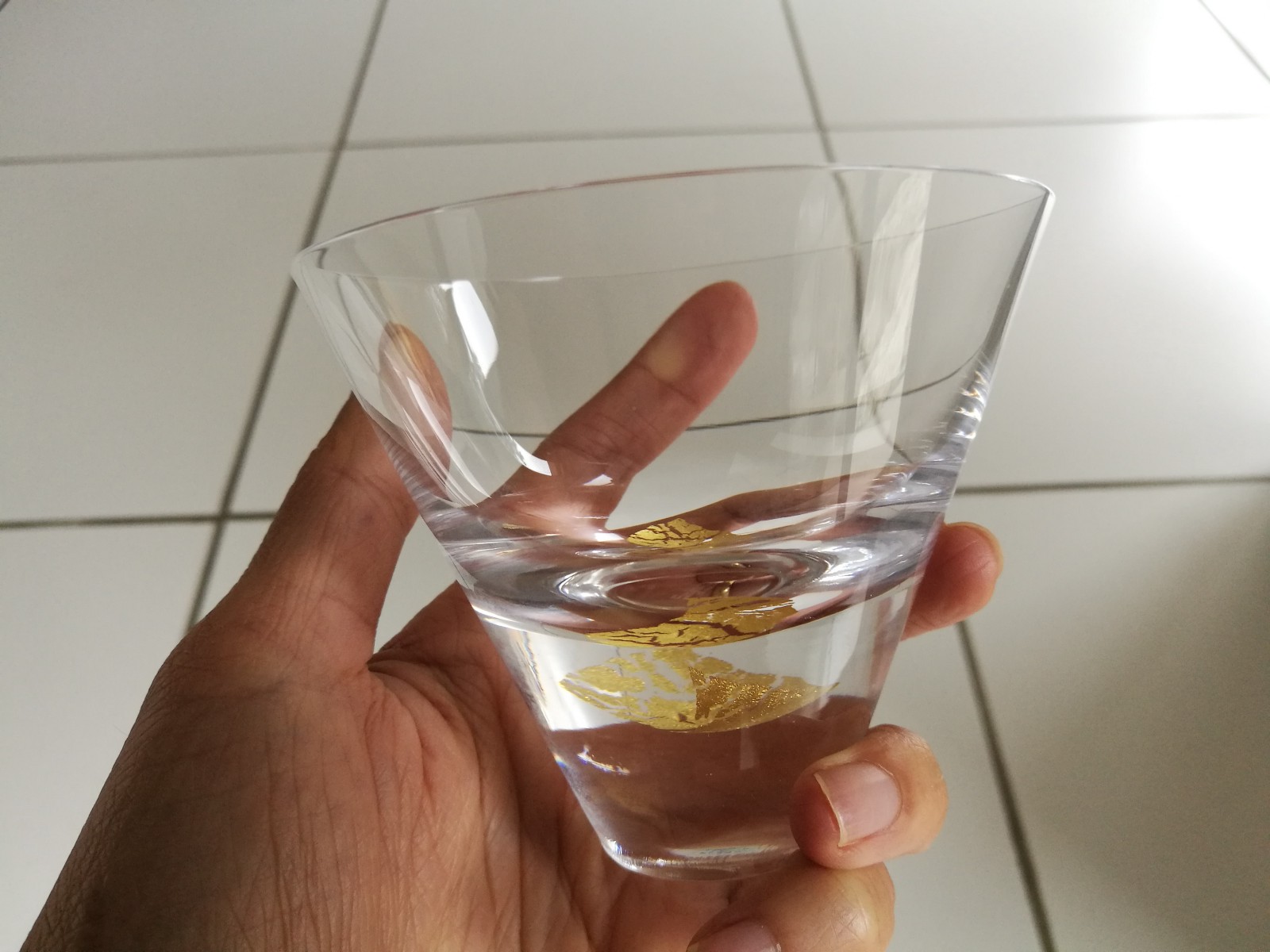 We later visited the workshop to observe professional craftsmen at work. The place was really hot as at the center of the workshop, there was a massive furnace where glasses are being mold under 1,400 degrees. We had a privilege to be in the manufacturing site and see the craftsmen and their techniques close by as well as an opportunity to try glass blowing! Molten glass is so delicate and it takes years to master to shape them and design them in perfectly beautiful shapes. How fascinating!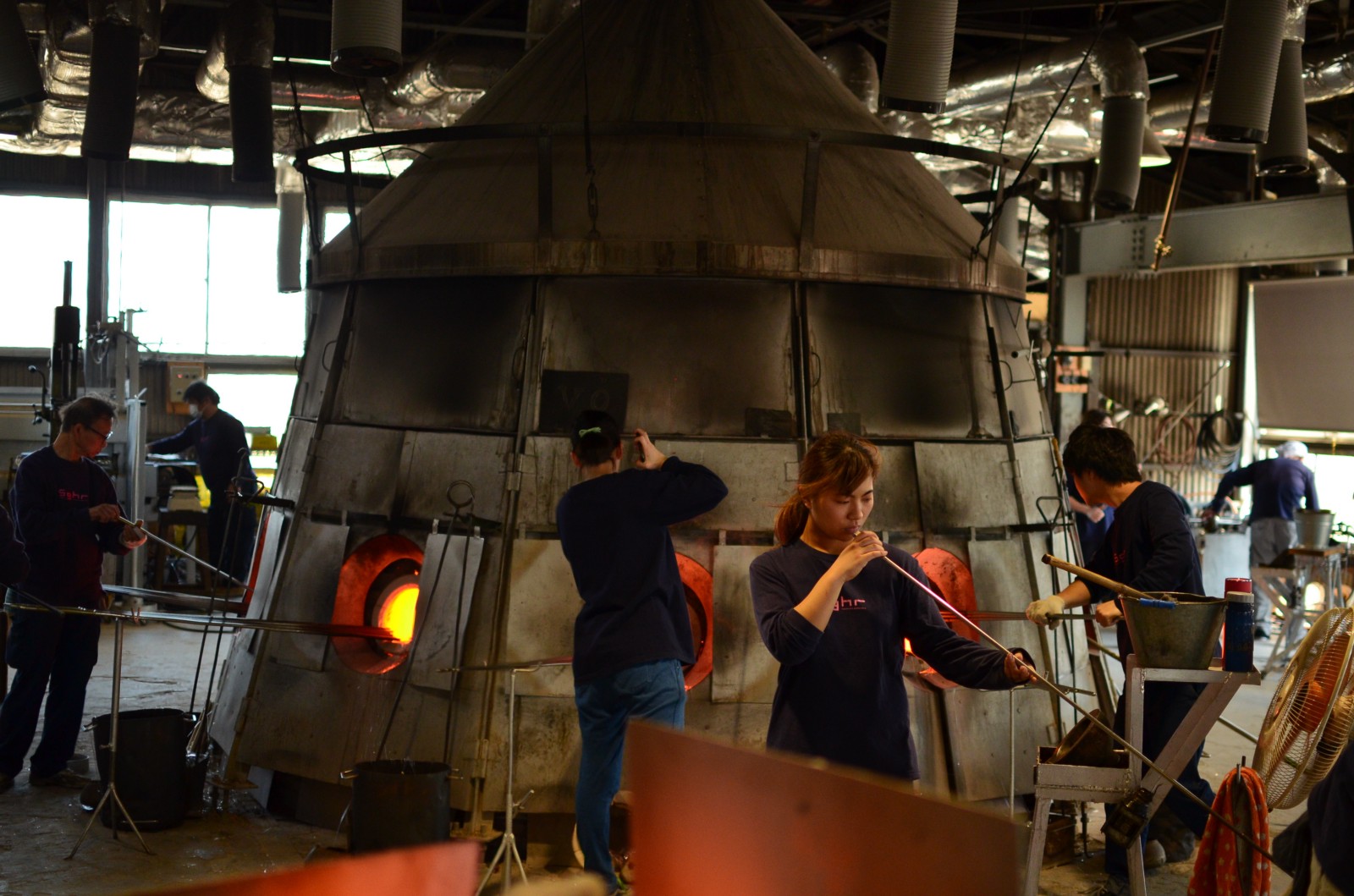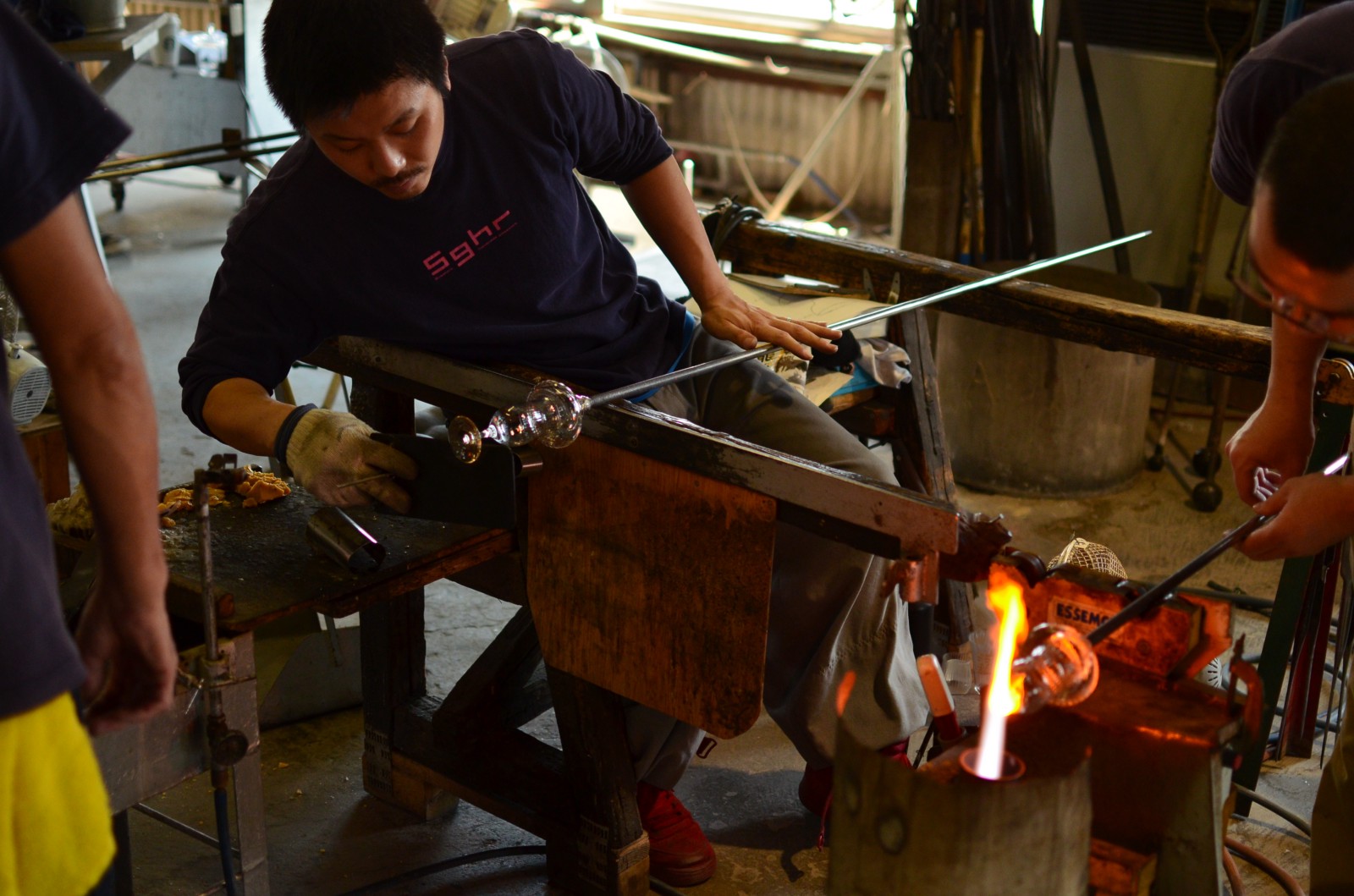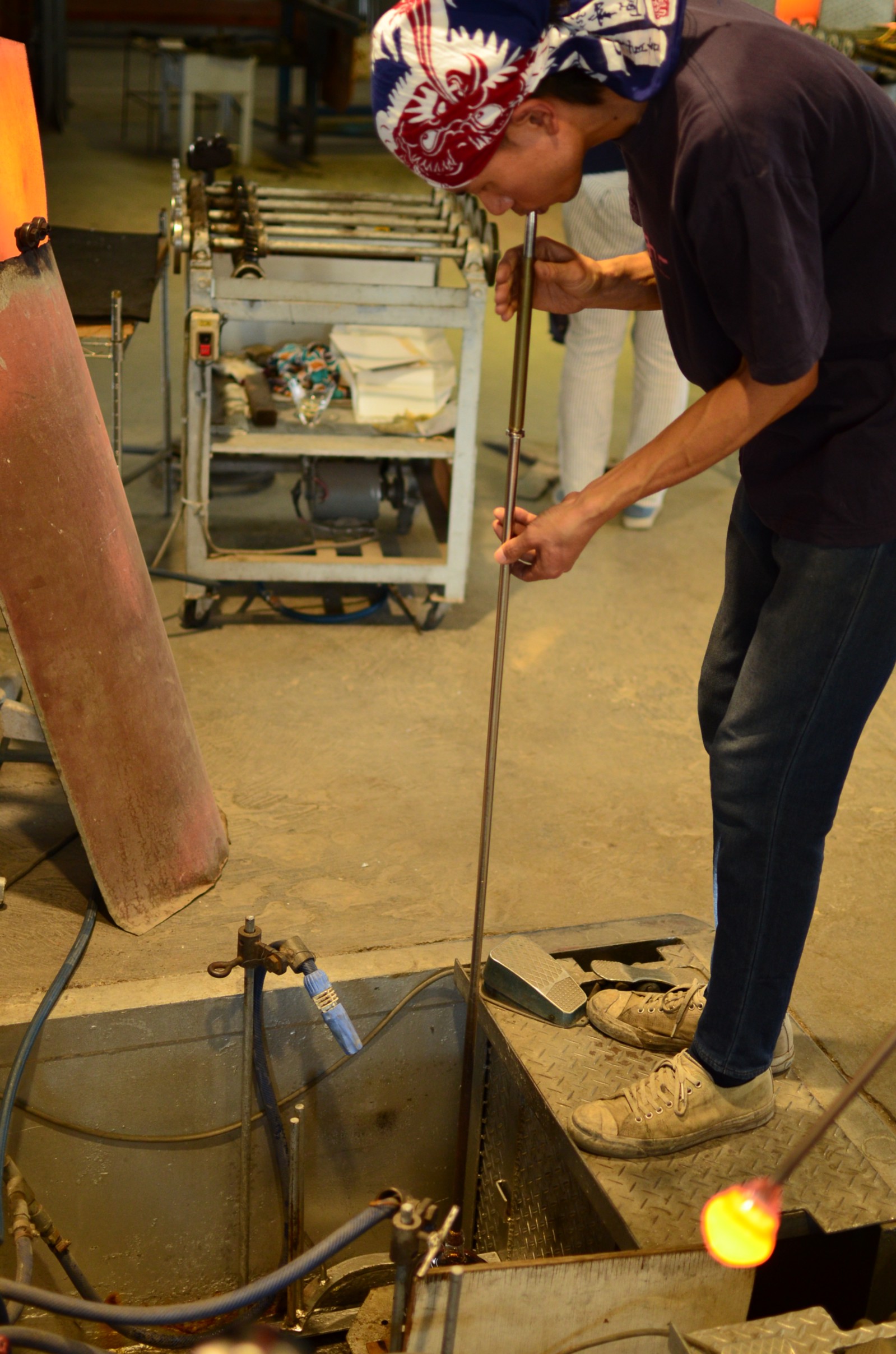 After that, we stopped shortly for shopping at the factory shop. There are a wide selection of Sugahara glassware such as glasses, vessels and plates. It's a great opportunity to purchase the high quality glassware, truly made in Japan! Prices for the glassware are surprisingly affordable considering the quality, beautiful designs and that each glassware is handmade.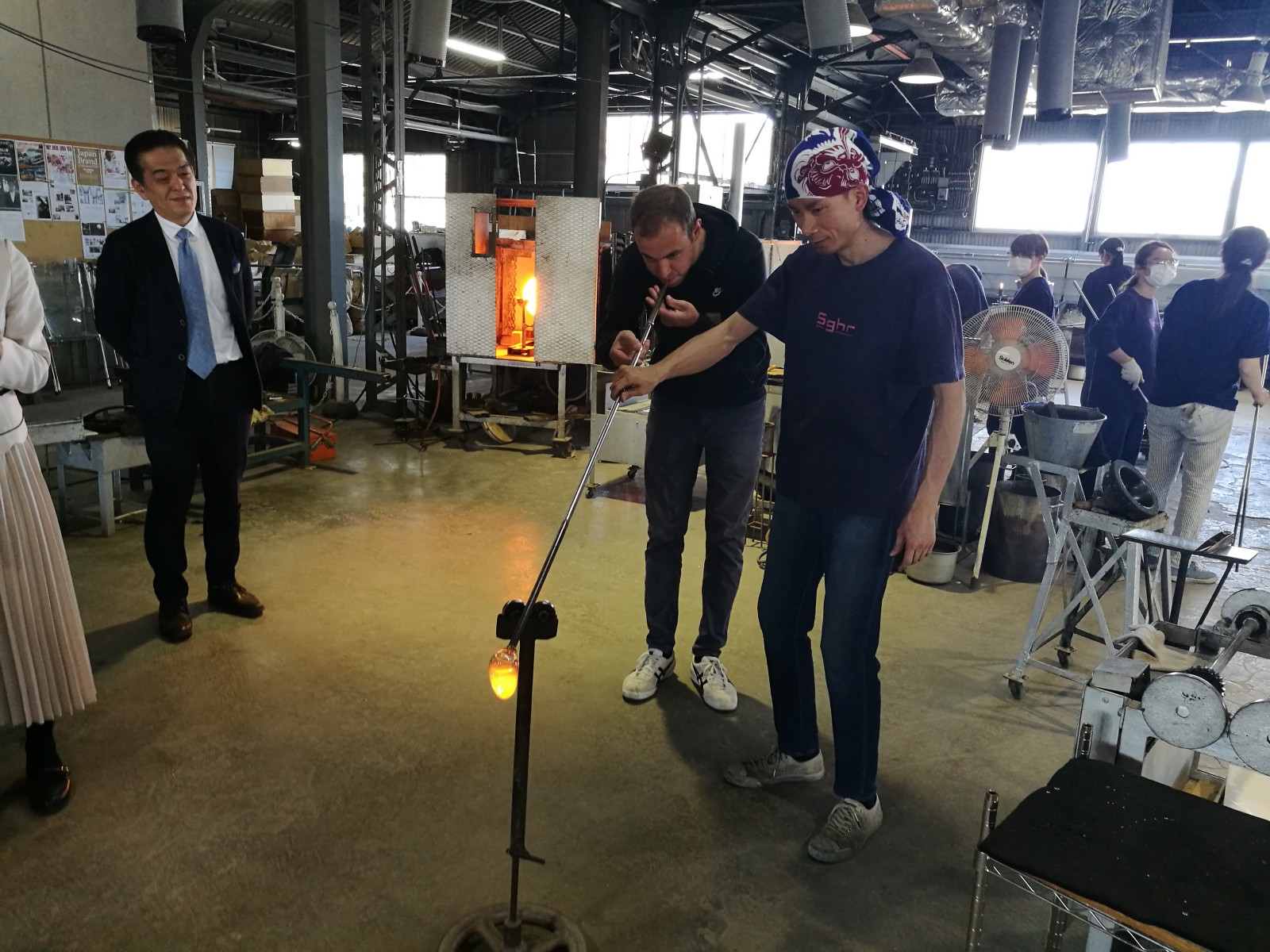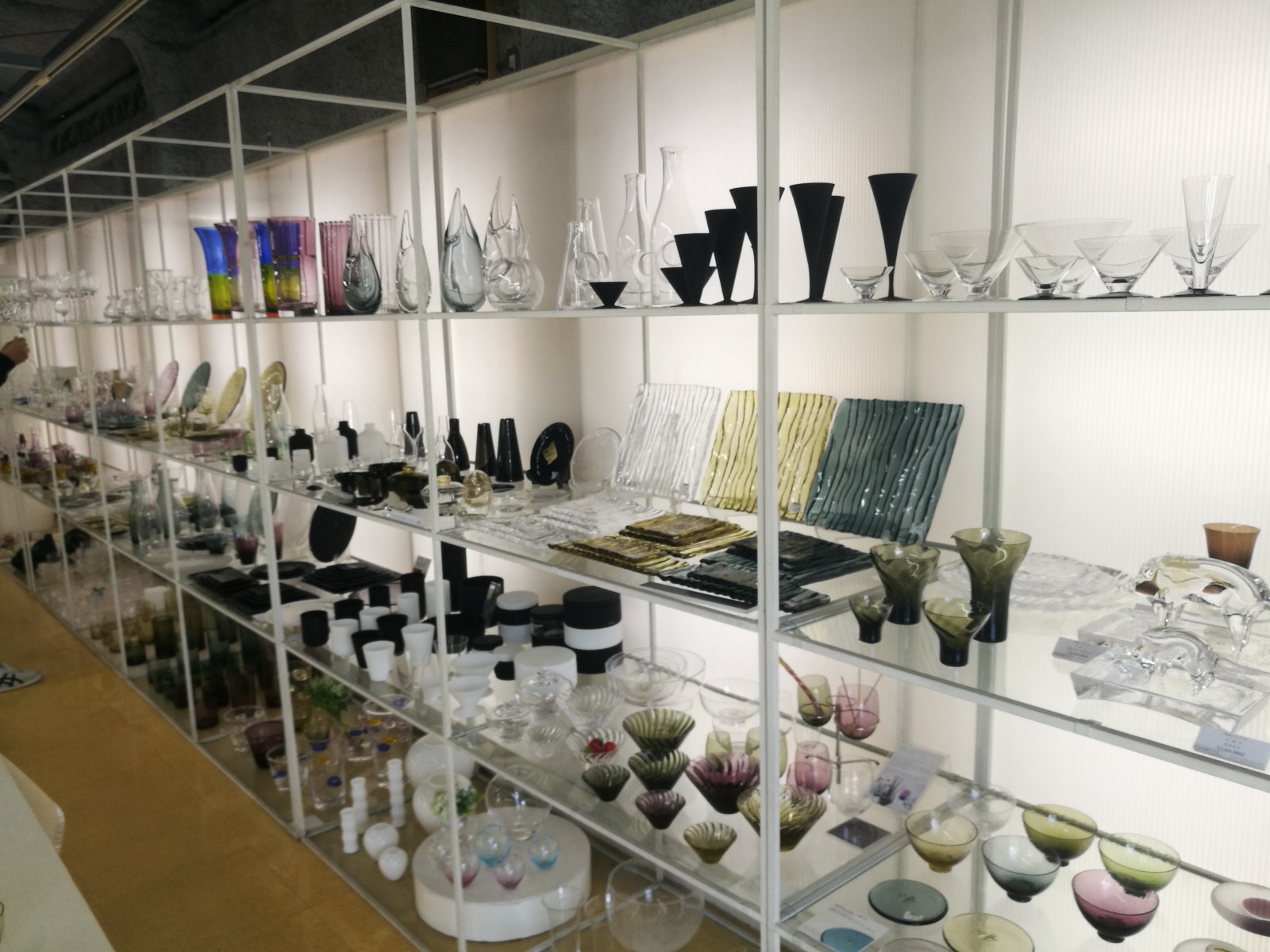 12:30 Hakkakutei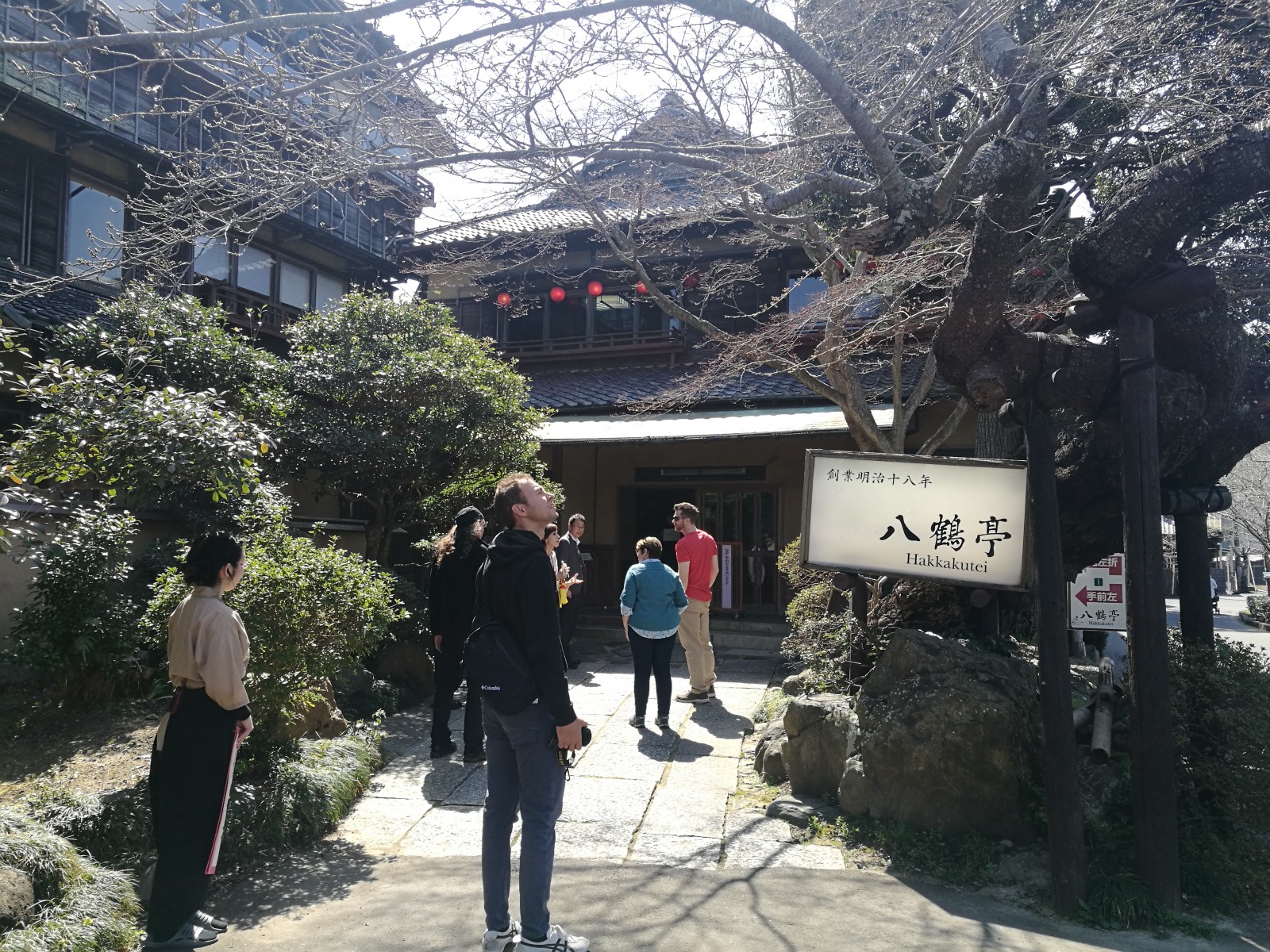 After visiting the glass factory, we stopped at Hakkakutei (八鶴亭) for lunch, one of the most authentic Japanese restaurants in Japan established in 1885.
It is said that the current emperor of Japan used to spend his time there back in his collage time. The restaurant is a historic Japanese style wooden building and located by the lake surrounded by cherry trees.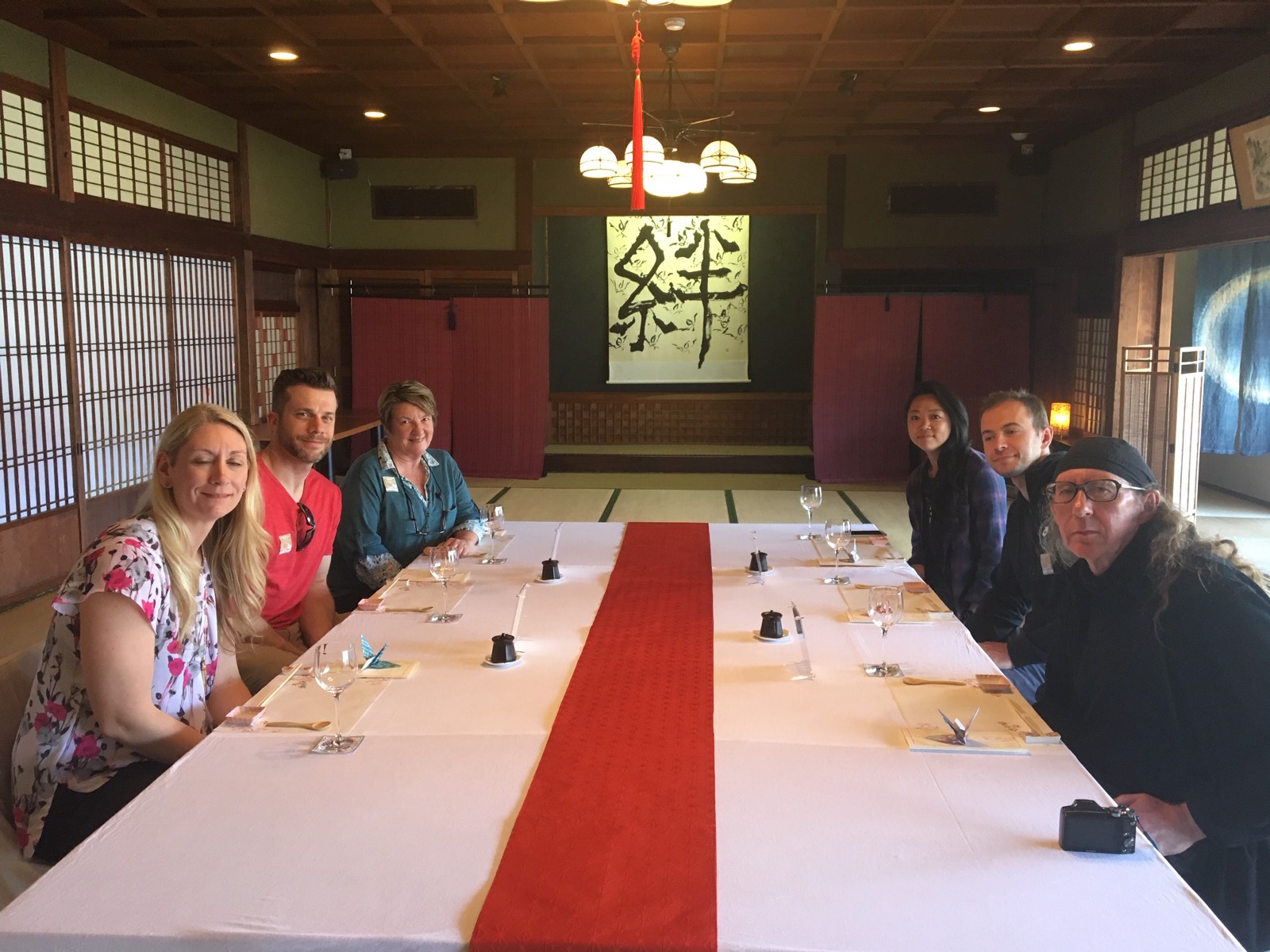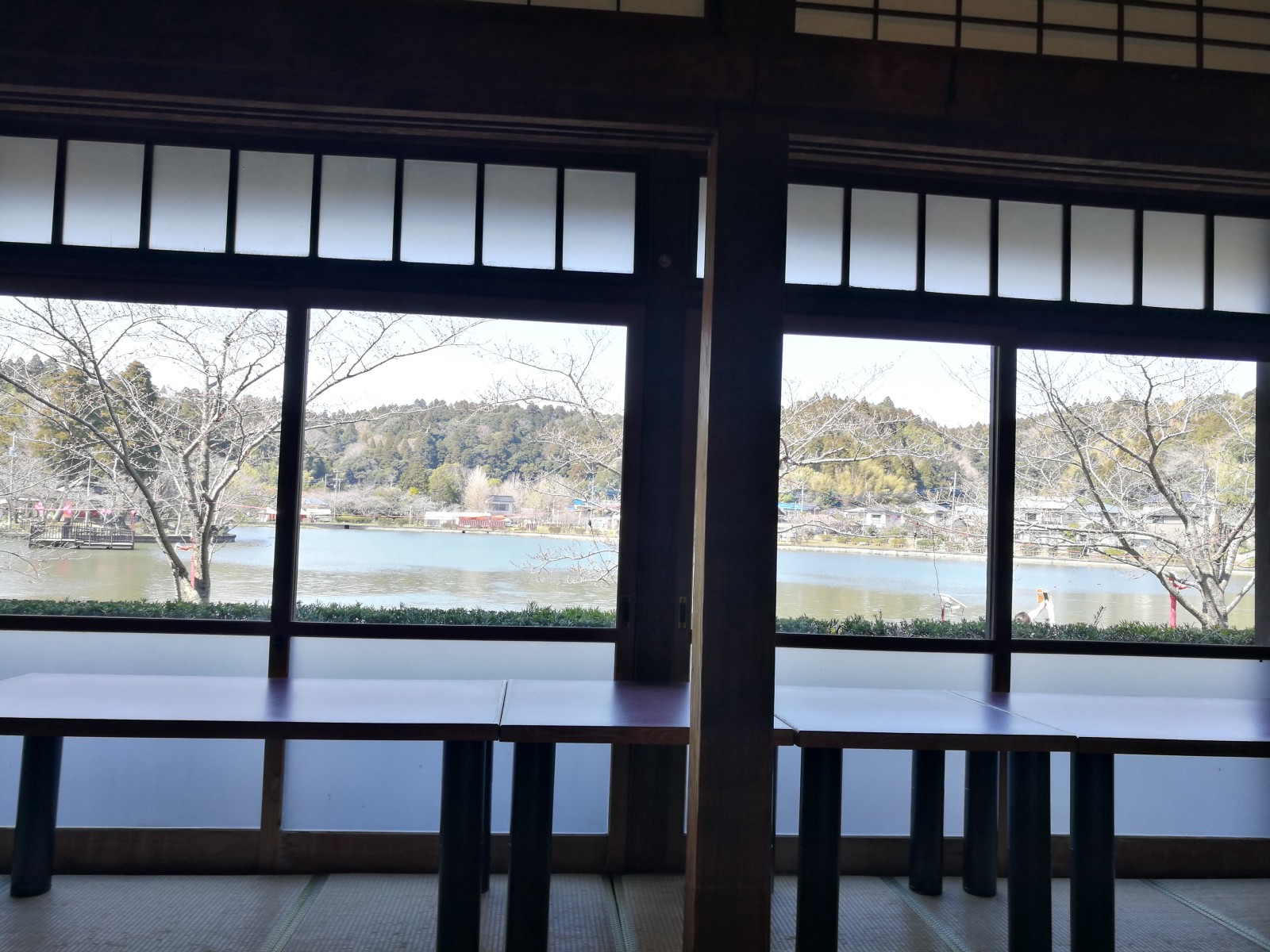 As we enter the restaurant, we were escorted to the astonishing private dining room with the Tatami floor and with a large calligraphy painting. Soon after seating, they started serving us Kaiseki dish which a traditional Japanese multi-course dish formed with many small items. The dishes were presented beautifully in front of us, and on top of that, they specially served the dishes on tableware from Sugahara Glass!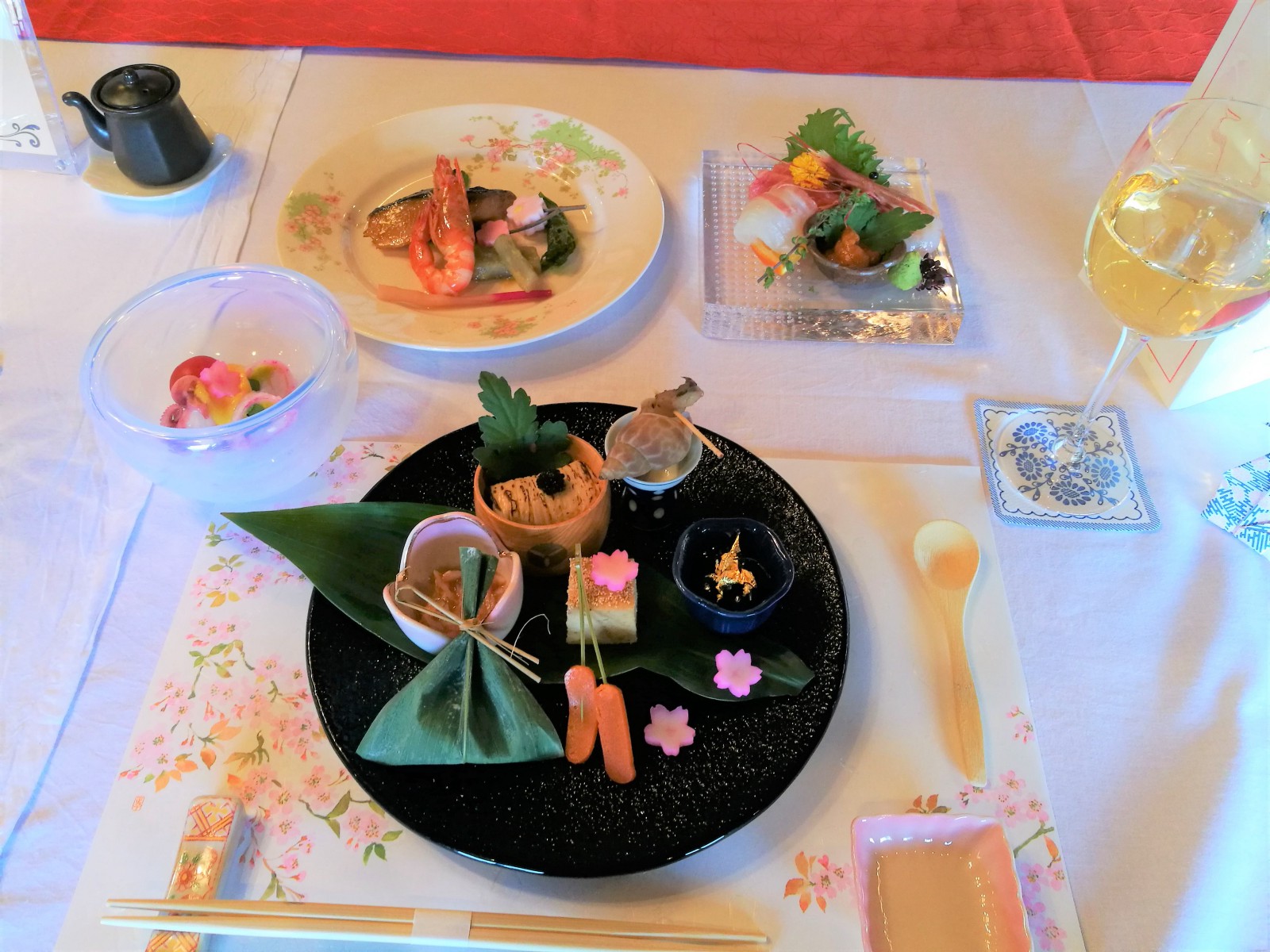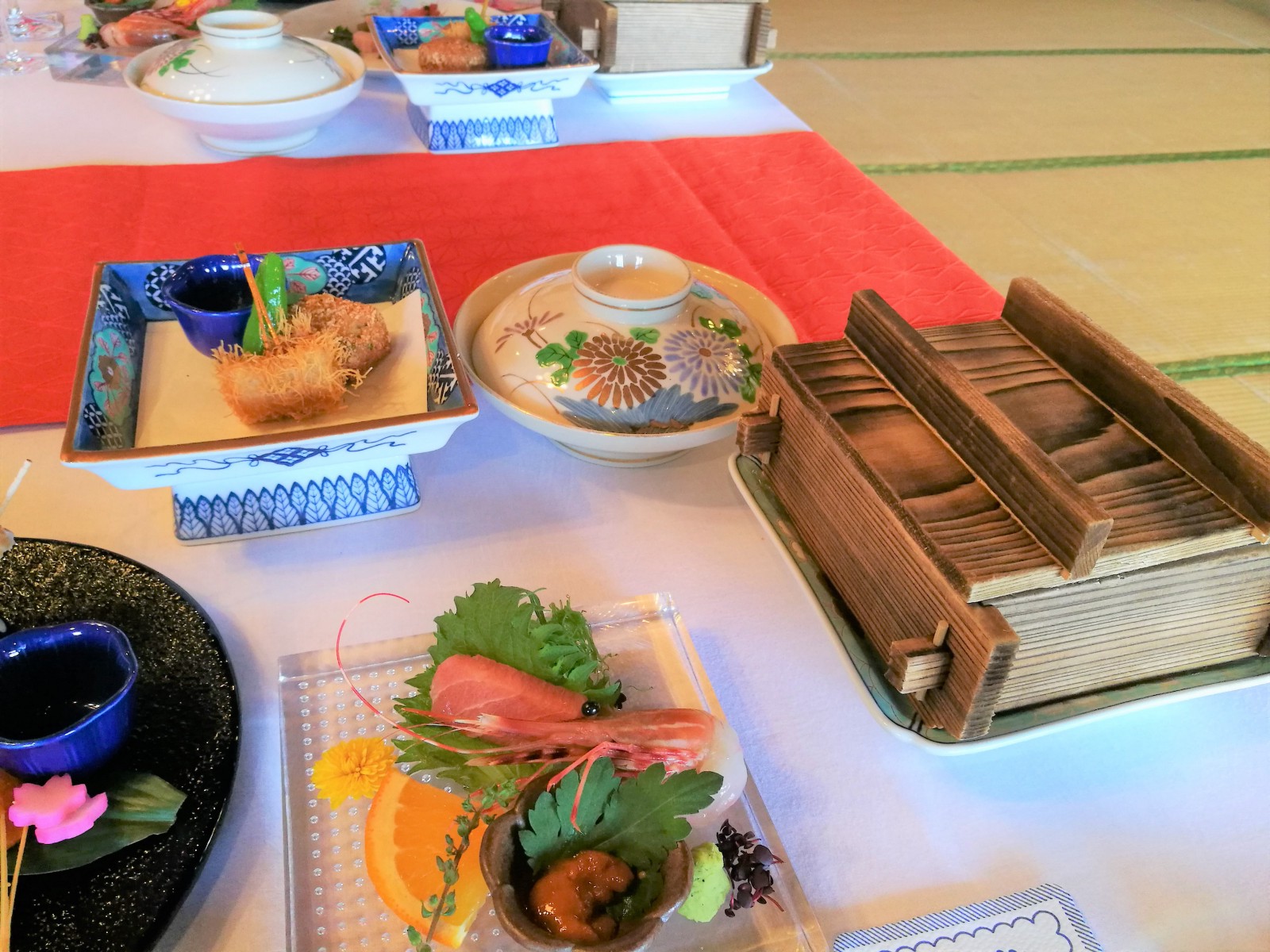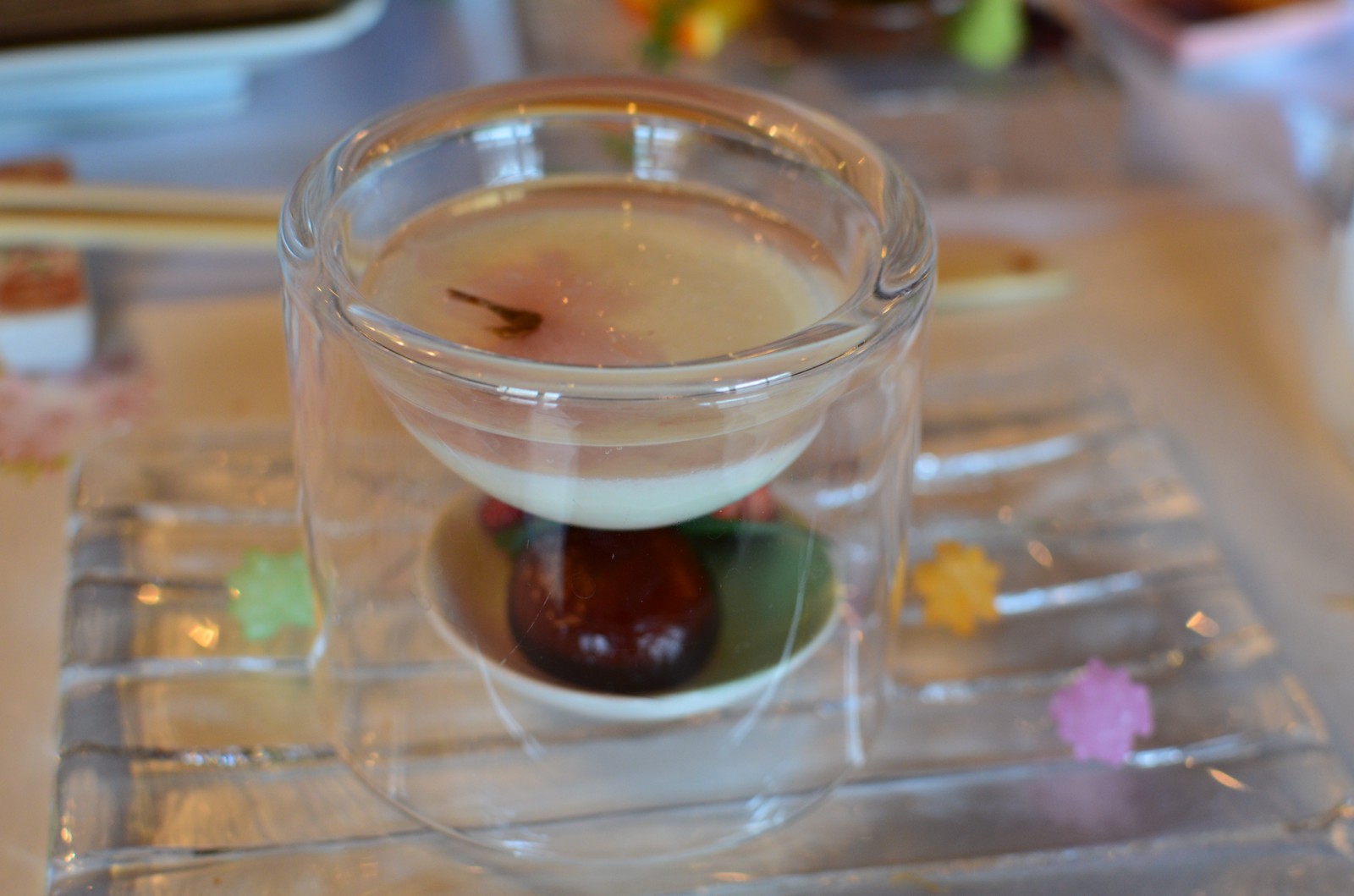 One thing I really love about traditional Japanese dishes is that they use a lot of seasonal ingredients. In fact, at Hakkakitei, the menu varies depending on the season as well as the beautiful decorations with seasonal ingredients. As we visited there during spring, dishes with various spring ingredients were served on the plates which were also decorated delightfully with the spring theme including pink cherry blossoms. The dishes were really amazing to look at and I enjoyed each dishes with a huge admiration. It was definitely one of the best Japanese dishes I have ever tried, and also the experience of dining at the most beautiful and historical restaurant was exceptional.
14:00 Iinuma Honke Sake Brewery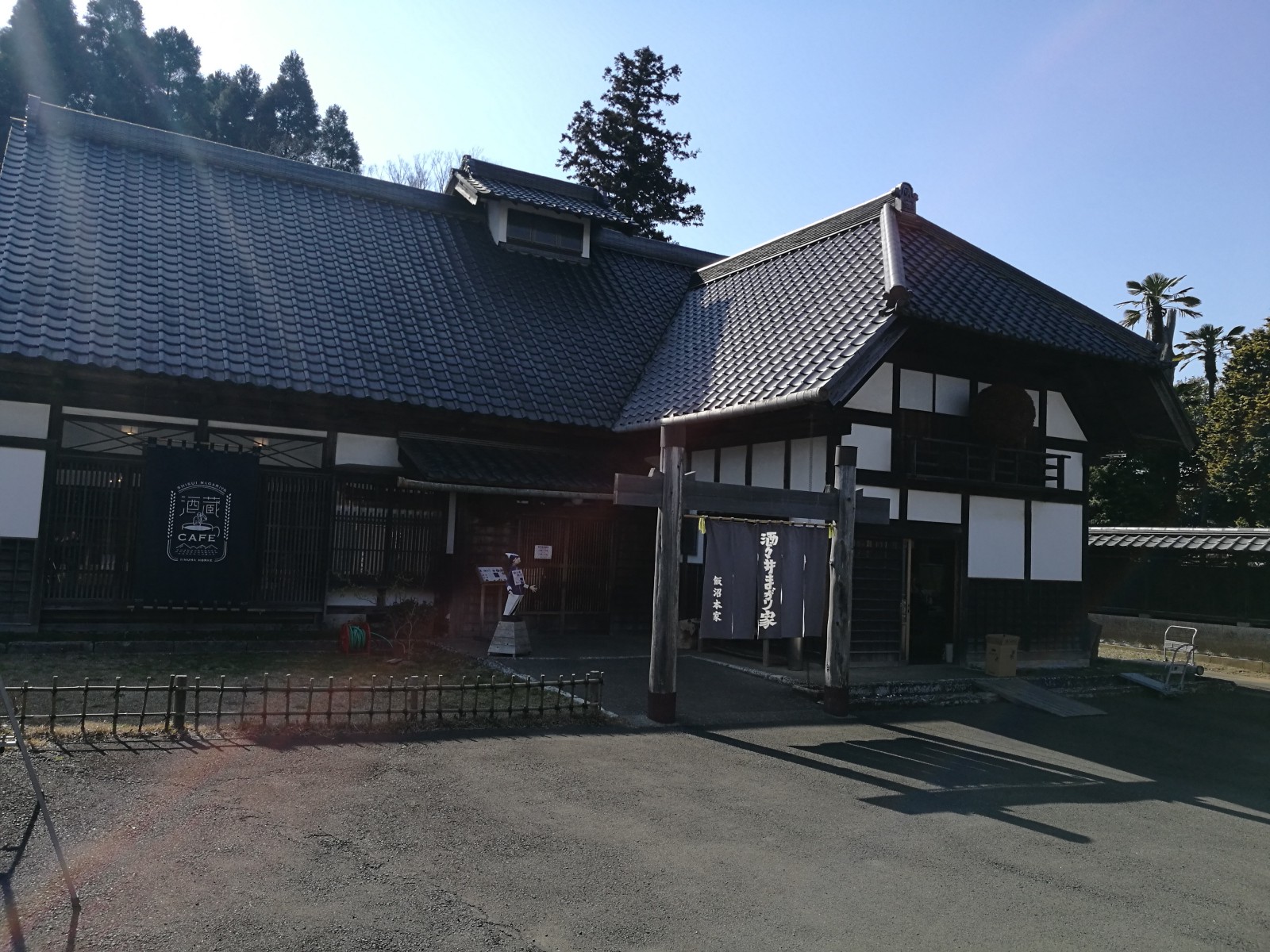 After lunch, we moved on to our third stop, Iinuma Honke (飯沼本家), the well-established Sake (rice wine) brewery with over 300 years history. While heading to the destination, the guide Aki san explained us about the brewery as well as the brief tutorial about the history and the process of making Sake. How great to be on the tour with such an expert guide since she gave us quick guidance about the places we visit (before actually visiting!) and shared her knowledge about Japanese culture and history so that we could actually enjoyed the places much more. Thank you, Aki san!
We first went on a Sake brewery tour to see the actual method and process of making Sake products. It was interesting to know that the sake products are produced with combinations of traditional old methods and the latest technology nowadays. Various kinds of Sake are made at Iinuma Honke brewery and each one has different process of making.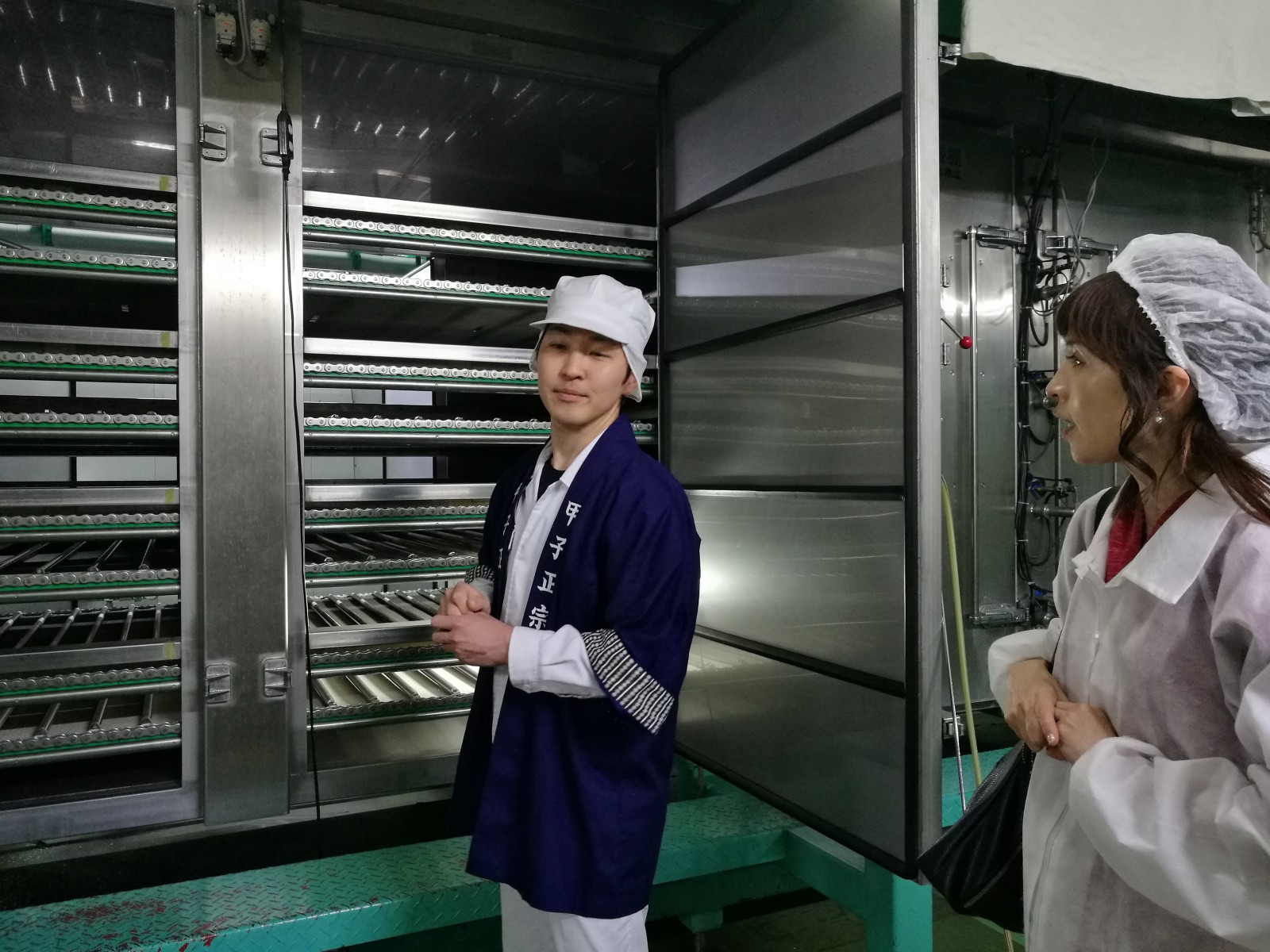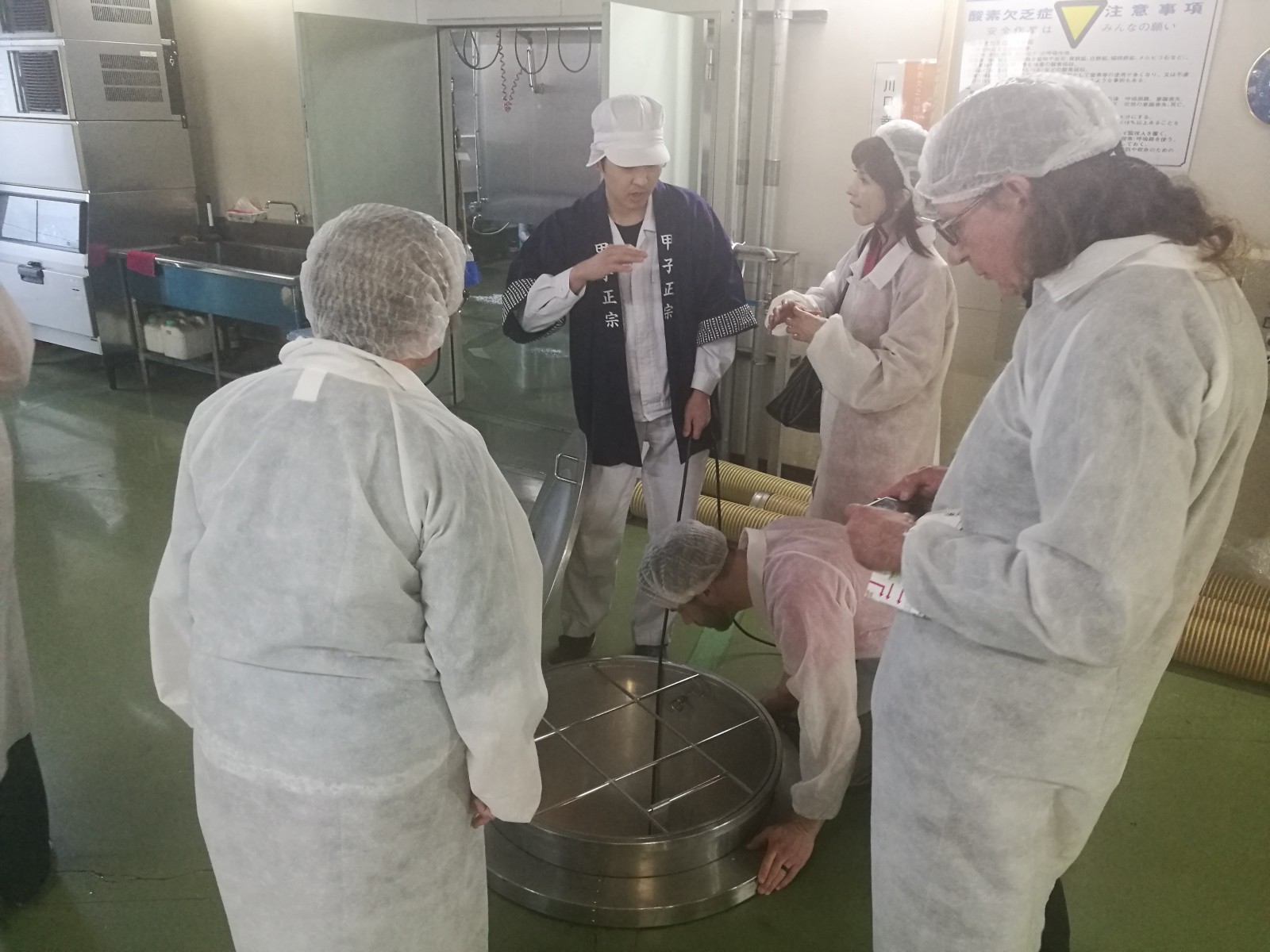 After that, we moved to the shop for Sake tasting and shopping. Before entering, the owner of the brewery came up and told us he had a surprise for us, and there were a large wooden Sake barrel with wooden hammers. They provided us Kagamiwari, a traditional Japanese ceremony for celebration by cracking the Sake barrel lid. We got dressed in Happi jacket, and cracked the barrel all together which was really fun!
After, we got a chance to taste 4 different Sake made in Iinuma Honke Sake Brewery. I personally wasn't a big fan of Sake as it usually has strong flavor, however the Sake I tried there was so light, smooth and delicate, and tasted like fine wine. I really liked it and purchased one to enjoy with my parents in near future 🙂
Before leaving, they surprised us again by handling a souvenir! Two small sake cups (one glass and one wooden). I can't wait to drink Sake with these little gifts 😉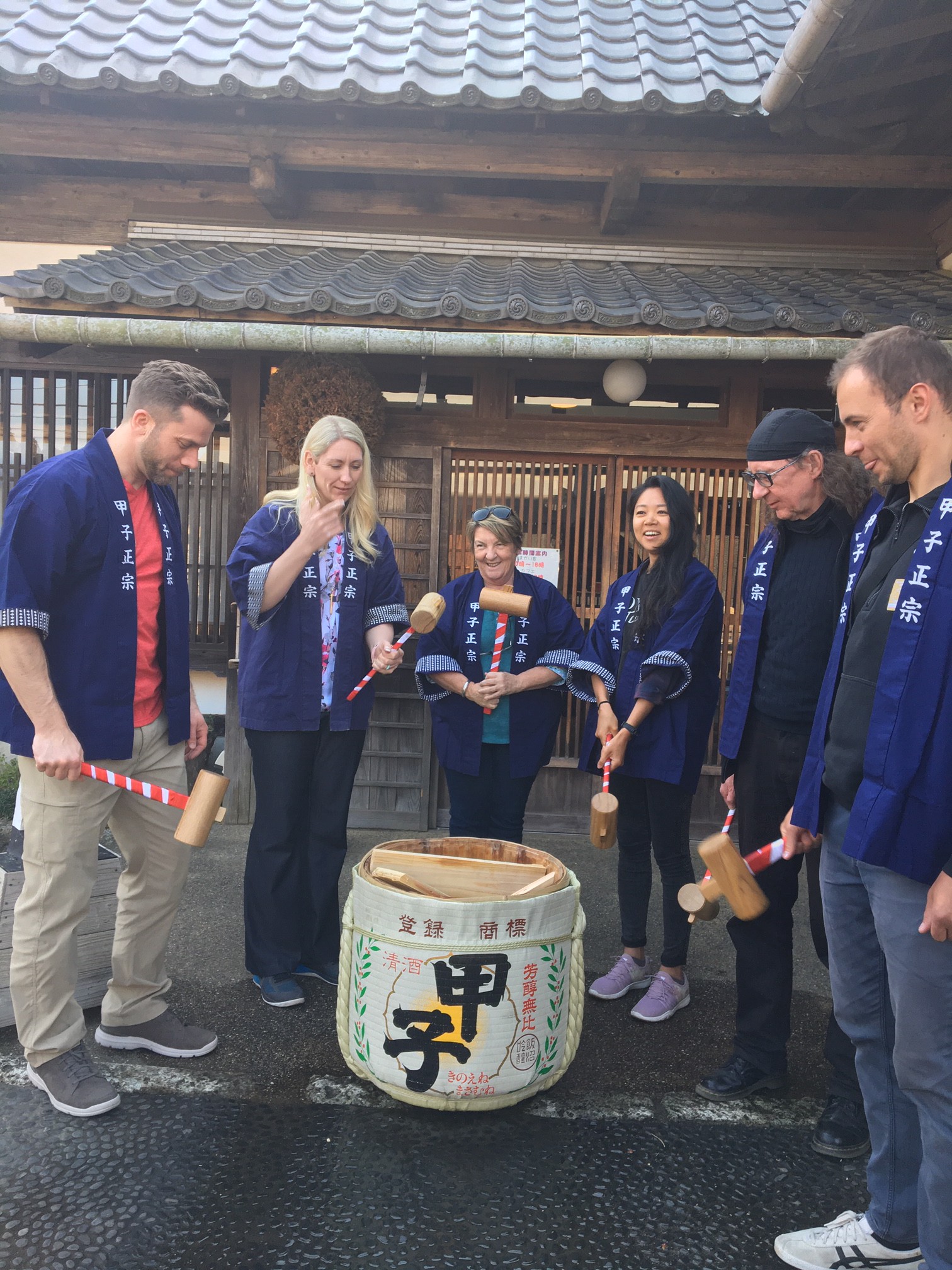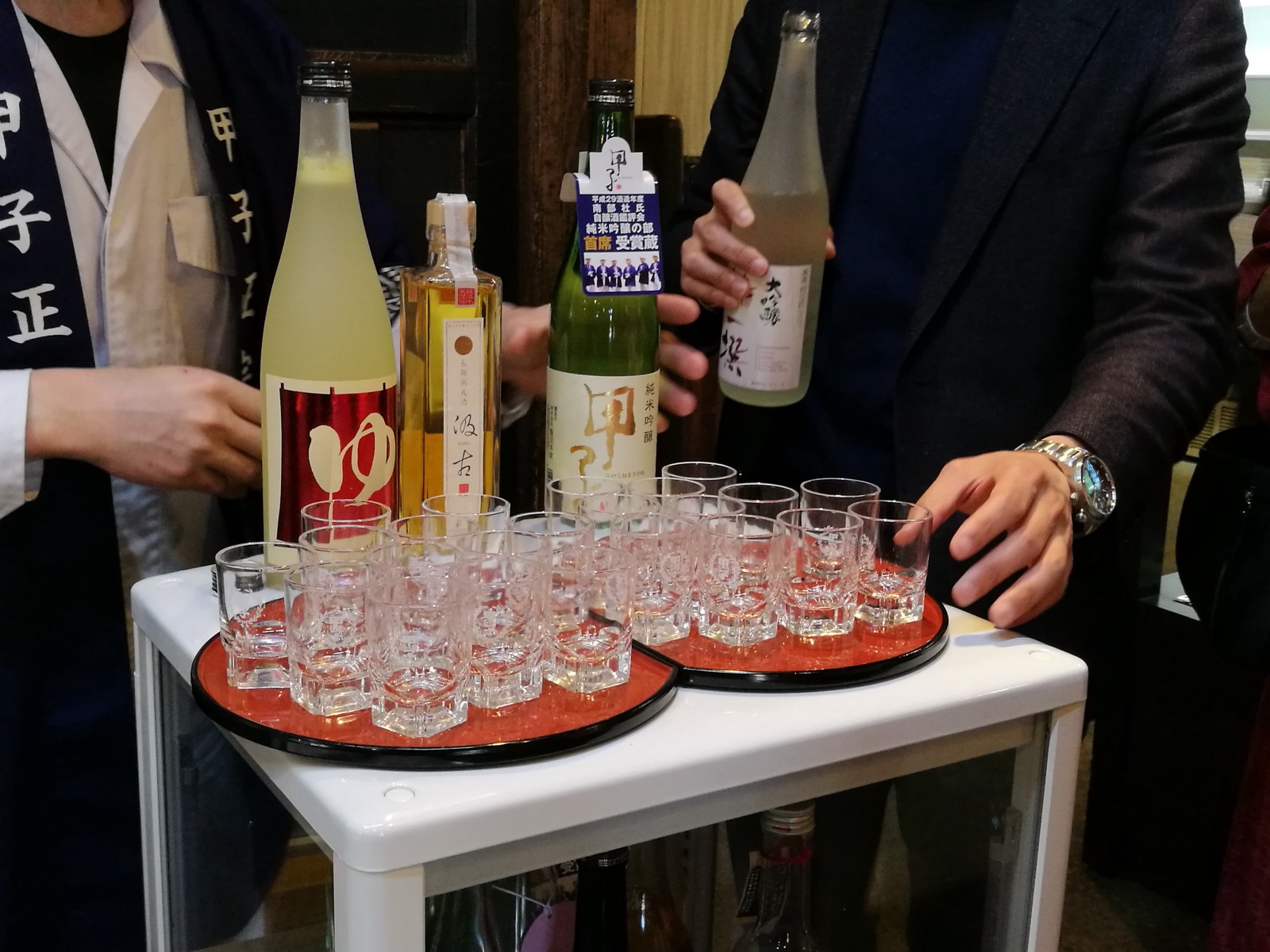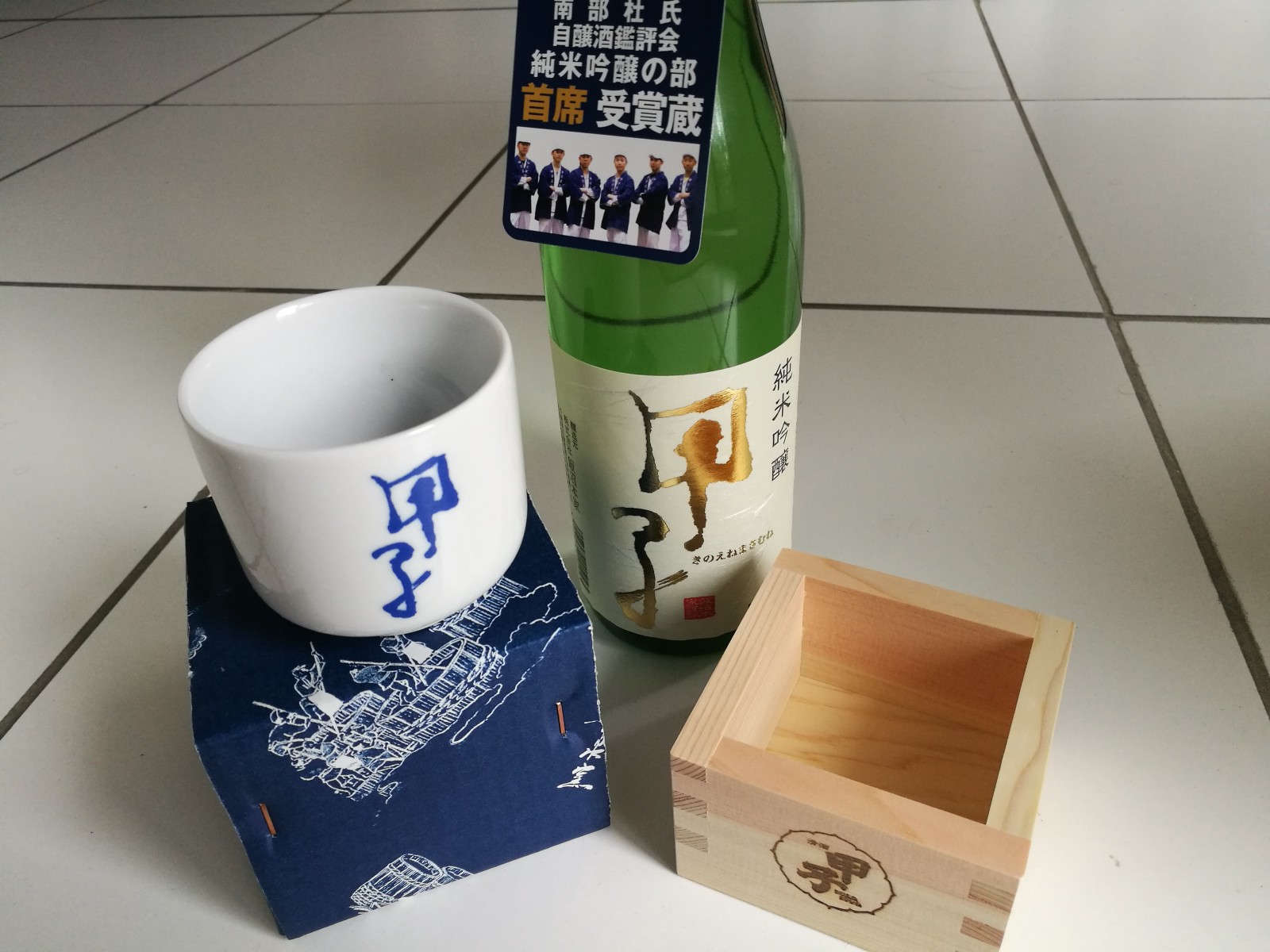 16:00 Naritasan Shinshoji Temple
The last stop of the tour was Naritasan Shinshoji Temple, the magnificent temple complex near Narita Airport in Chiba Prefecture. It's one of the most visited Buddhist temples in Japan. We enjoyed strolling inside the temple site which is formed with multiple buildings including the main hall and several pagodas with vivid colours and astonishing architecture designs. Several structures at Naritasan temple have been designated National Important Cultural Properties. The approached to the temple has numbers of shops offering traditional crafts, food and souvenirs.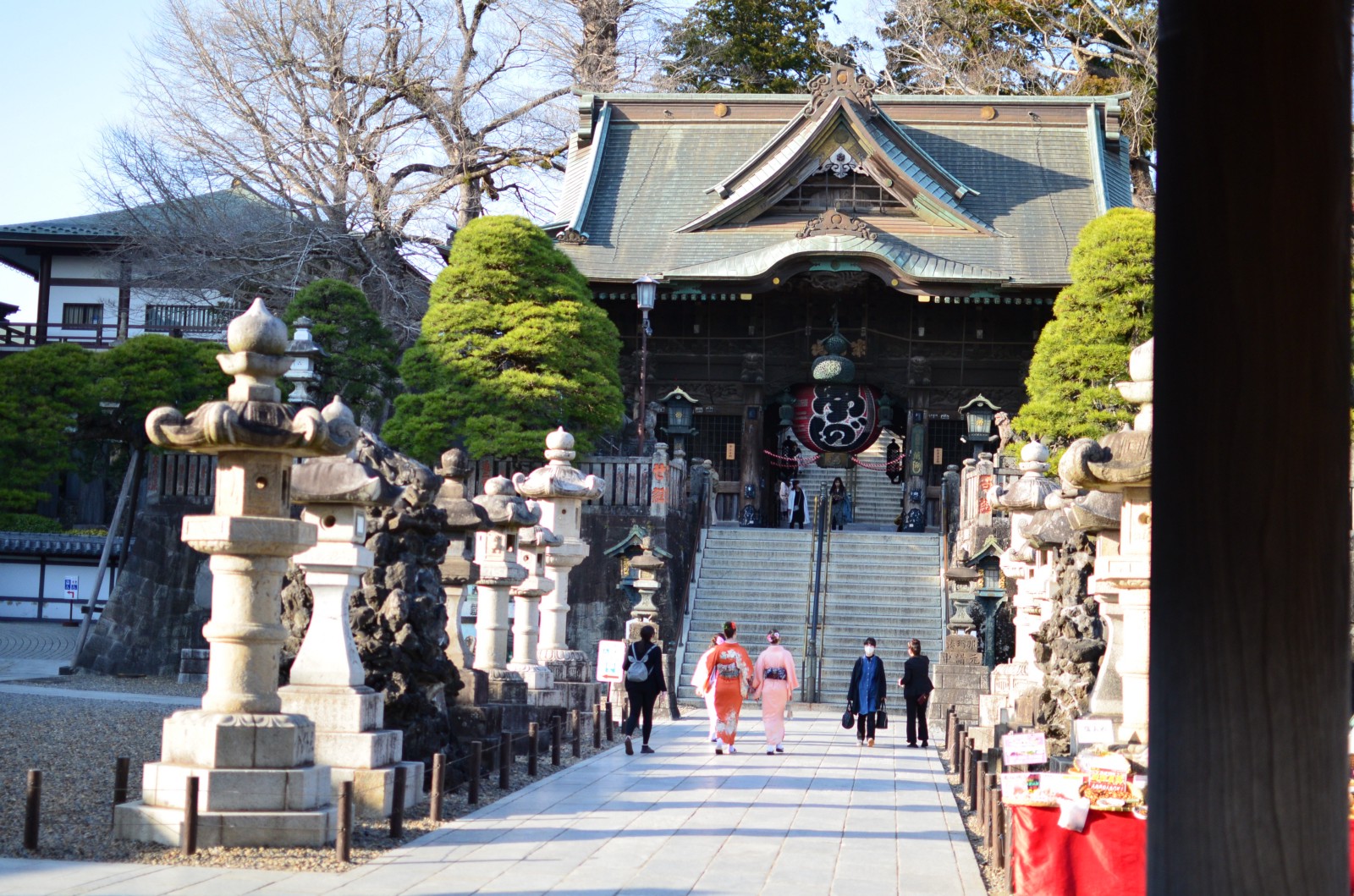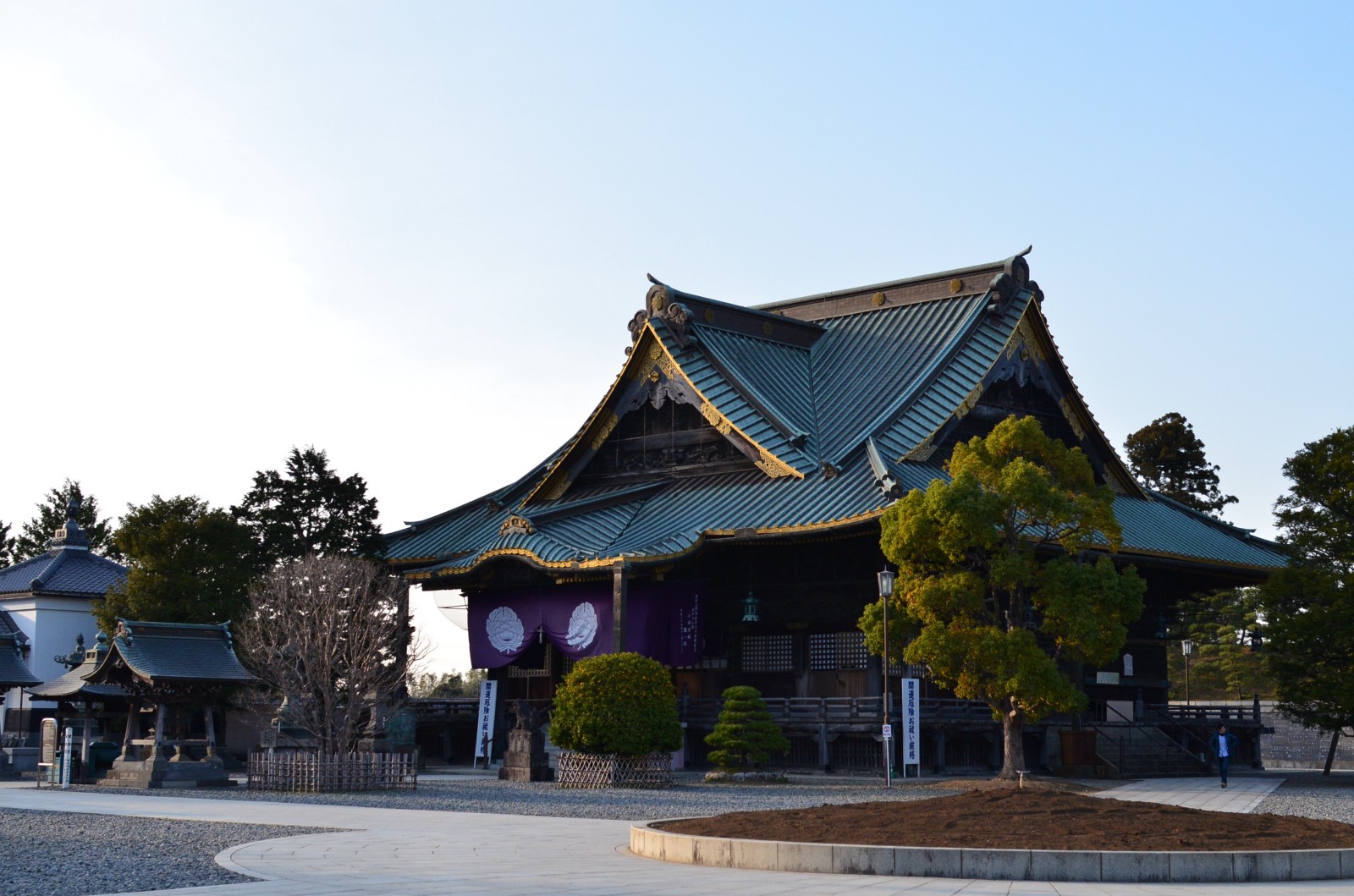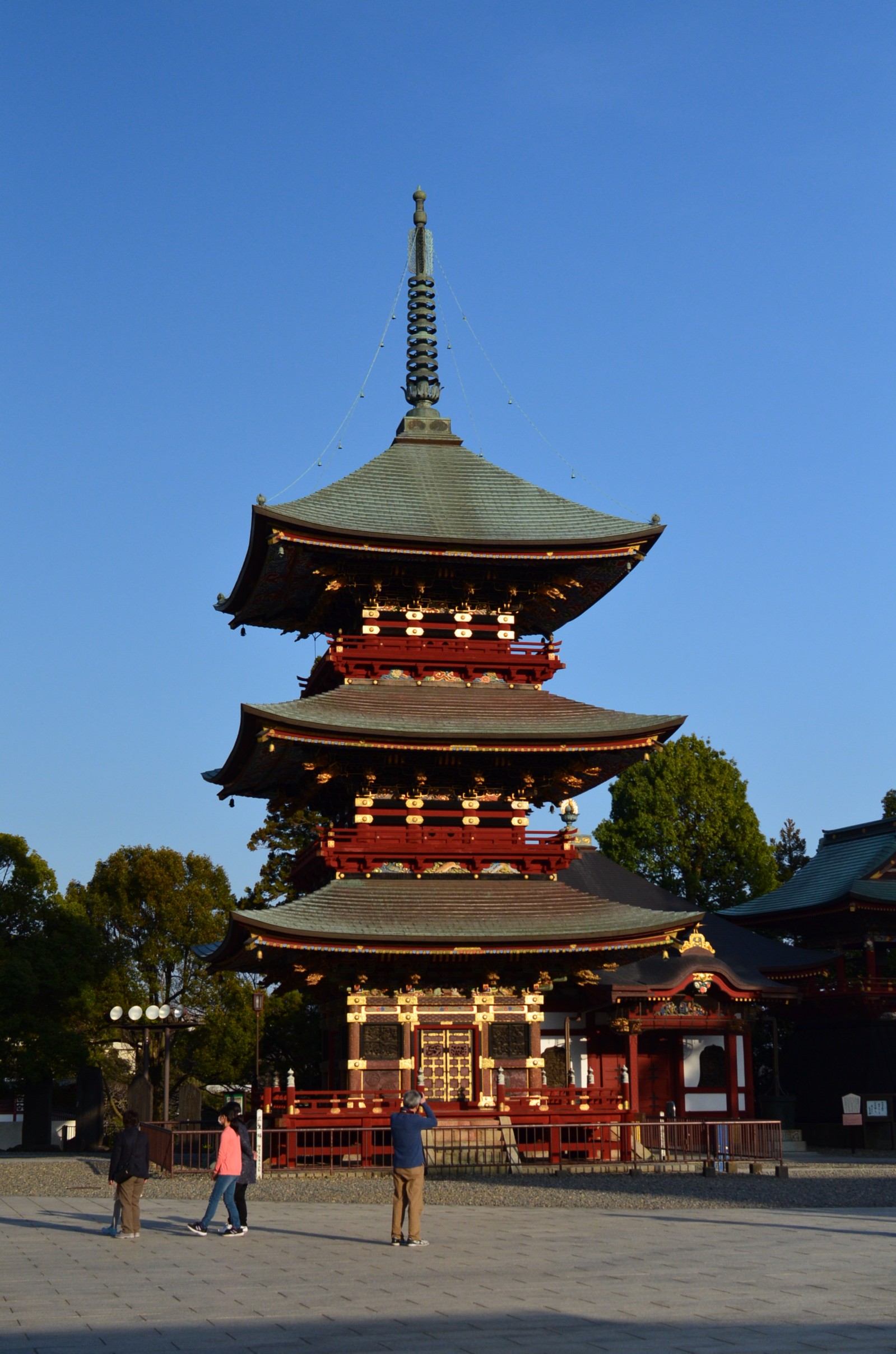 Around 5 pm, we left the temple and headed back to Tokyo Station. As it was slowly getting dark outside, I enjoyed gazing Tokyo's night cityscape including the Tokyo Station which is one of the most popular photo spots in the city.
-Overall
First of all, I'd like to give special thanks to our tour guide Aki san, who was a wonderful guide and the experience wouldn't have been the same without her. She is an absolute expert in Japanese hospitality industry who is fluent in English and has a lot of knowledge about Japanese culture, history and traditions as well as a huge understanding of western culture as she has spent a number of years in abroad. Through the journey, she entertained us all the way until the end of the tour, not only by talking but also by using things like illustration, Origami papers and unique toys, and singing. She also shared a lot of knowledge and tips with us so I could learn a lot of things about the places we visited and generally about Japan. Thank you Aki san for the wonderful time!
Overall, the experience I had through this tour was totally exceptional. I'd highly recommend this Hato Bus Real Japan Experience Tour to everyone, especially for those who are keen on learning real Japanese culture, have a special and precious experience in Japan.
Not only Hato Bus, but there are numbers of bus tours offered to foreign visitors today, and most of them take visitors to touristy and crowded places. But this luxury tour allows you to see the country in depth and experience something very different from ordinary tourist attractions.
Seeing things like traditional Japanese art and craftsmanship is an extraordinary experience as well as having a privilege to dine in the private room at one of the most historical Japanese restaurants and going inside the brewery of the prestigious Sake maker, especially in such as limited time.
I can't describe how amazed I was by Omotenashi (Japanese hospitality) at each places we visited. The greetings, services, gifts and presentations, each single thing we were offered was done by the most thoughtful and warm way.
The price of the tour might be higher than regular bus tours, but it's very much worth and the valuable experience you'd have through the tour is absolutely priceless.
The Hato Bus luxurious tour is now available in Chiba Prefecture as well as in Kamakura City, Kanagawa Prefecture, both departing from central Tokyo. If you wish to have unforgettable and exceptional experience in Japan with a limited time, it's a perfect option. Also for those who are willing to upgrade the travel experience to more deluxe and exclusive one for a special occasion, joining the luxury bus tour is much recommended!
As I mentioned, the Hato Bus Real Japan Experience Tour is operated with the deluxe bus with limited number of seats, so make sure to book the tour in advance! Check the attached link below for booking!
Hope you have enjoyed reading my Hato Bus Real Japan Experience Tour experience! For more unique experiences in Tokyo, please check out these articles, too!
▽Related Articles ▽
▼Editor's Picks▼
---