Metropolitan Area Outer Underground Discharge Channel
The coolest hidden photo spot in Tokyo: the Underground Parthenon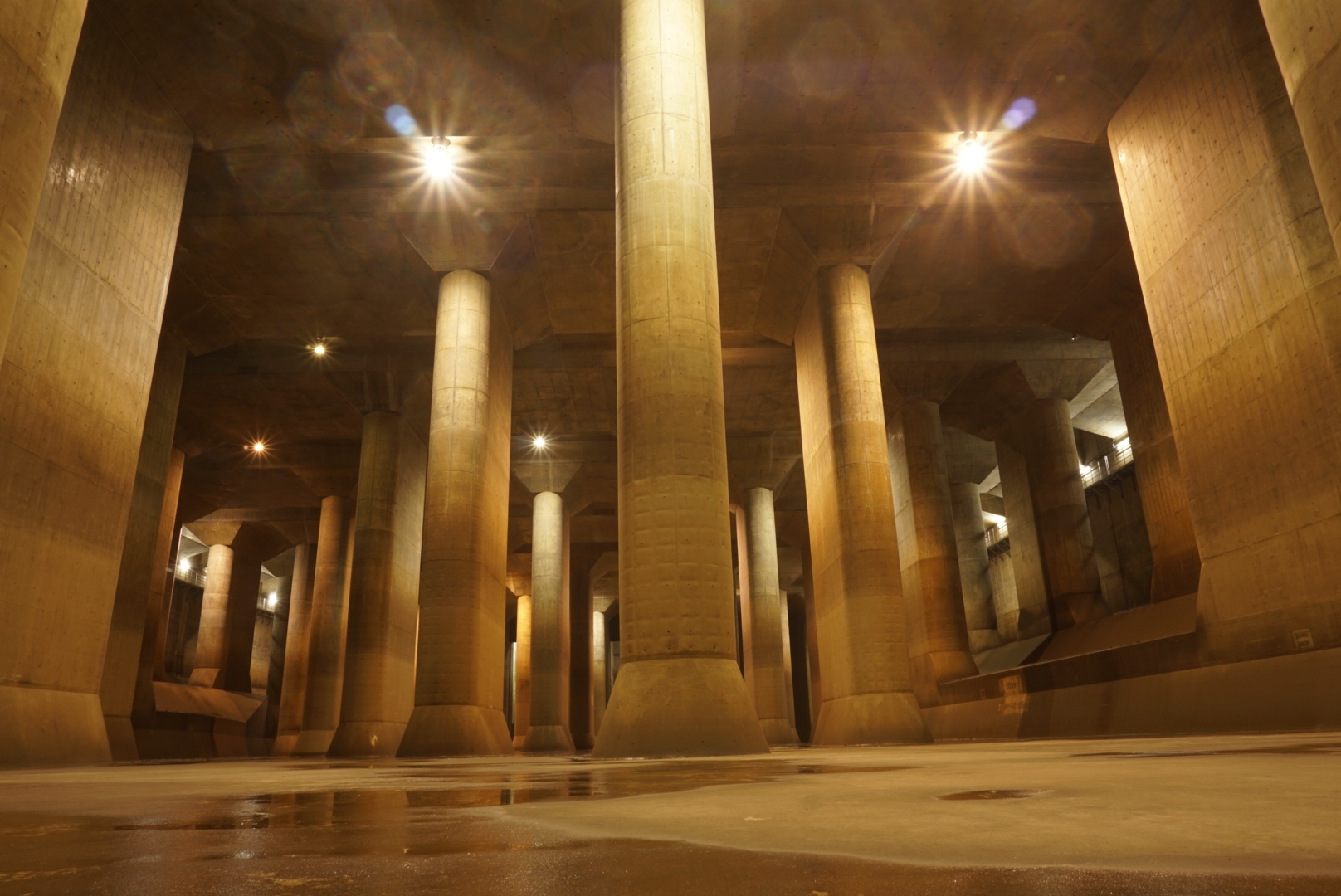 The hidden wonder underneath the city. Discover the largest man-made underground complex ONLY in Japan.
The Metropolitan Area Outer Underground Discharge Channel (首都圏外郭放水路) is often described "the Underground Parthenon" or "the Underground Temple". This gigantic shrine-like structure is actually an underground water infrastructure channel in the underground of Kasukabe city, Saitama prefecture. It is the world's largest underground flood water diversion facility to ease overflowing of the city's major waterways and rivers during rain and typhoon seasons including Tokyo.
The main water tank is 177m long, 78m wide with 59 pillars, each 2 meters wide and 18 meters high. This is all located 22 meters below ground level.
The observation of the facility is available for public visitors when it's not used. It's now becoming one of most popular spots around Tokyo among photographers. The tour takes around 1.5 hour and 3 times a day.(From Monday to Friday) Each tour is limited for 25 people so it's better to book in advance via phone or the internet although direct booking is available at the facility. Check the official website below for more details.
Metropolitan Area Outer Underground Discharge Channel
Address: 720 Kamikanasaki, Kasukabe, Saitama prefecture
Nearest Station: 40 minutes walk from Minami Sakurai station/North Exit (Tobu Noda line)
Fee: FREE
Looking for more unique spots in and around Tokyo? Then you may wanna check out these articles, too!
▽Related Articles ▽
---