How to Travel between OSAKA and KYOTO
You can travel around Osaka and Kyoto smoothly!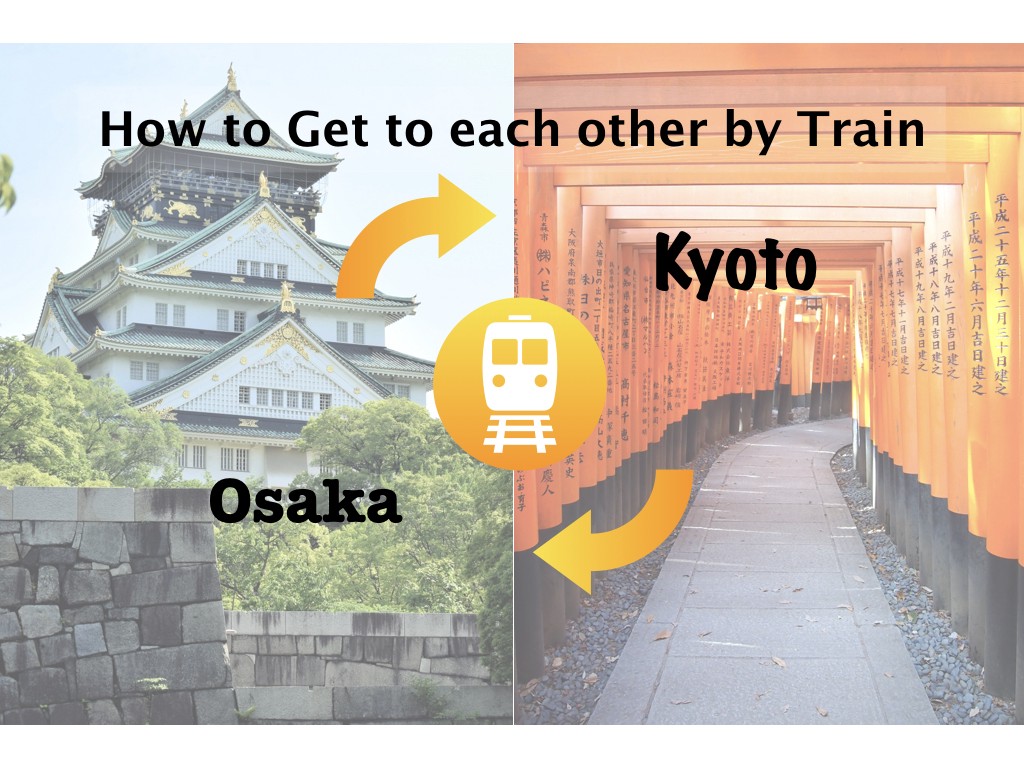 You can travel around Osaka and Kyoto smoothly!
For travelers to western Japan, it is unavoidable to move from and to Kyoto and Osaka. Kyoto has must-visit historic temples and shrines while there are mouthwatering food and top popular landmarks such as Universal Studio Japan and Osaka Castle in Osaka. Check the transportation tips in advance to move smoothly.
You can move to each other by train. Shinkansen is also an option but it's over 2 times more expensive than normal trains. Train is enough. It will take just 30 mins and cost JPY560 to get to each other.
How Long / How Much does it Cost to Travel
Train: JR Kyoto Line
Time: 30 mins
Fare: JPY560
If you have JR Pass, you don't need to pay anymore even if you use Shinkansen. By Shinkansen, you can move to each other for less than 15 mins. JR Pass covers the following types of Shinkansen: Hikari and Kodama (it doesn't cover Nozomi.)
From Shin-osaka Station to Kyoto Station
First Train: 5:00
Last Train: 24: 25
Platform No.13 and 14
From Kyoto Station to Shin-osaka Station
First Train: 5:04
Last Train: 24:14
Platform No.4 and 5
If you head to Umeda Station, another biggest station in Osaka, take Hankyu Line from Kawaracho Station in Kyoto
From Kansai Internatinal Airport to Osaka/Kyoto
If you use Kansai International Airport, check this guides!
---
Good Deal on Passes
There are lots of reasonable rail passes for tourists traveling in Kansai area. What I recommend here is Kansai Area Pass by Japan Railway West (JR West). You can get unlimited rides on local trains in Kansai including rapid trains and the Kansai-Airport Express HARUKA. Bus run by the JR West is available with the pass.
Model Route in Osaka&Kyoto
Make your original plan in Kansai area. In the following article, the ideal itinerary including essential things to do in Osaka&Kyoto is suggested. Please refer to this!!
<<3 Days Itinerary for Kyoto and Osaka>>
<<1 Week Itinerary for Kyoto, Osaka and Hiroshima>>
---
You might be interested in more information about Osaka and Kyoto. I would be happy these articles below will help you to explore Japan!!
▽ Related Articles▽
▼ Editor's Picks▼
---