10 Best Things to Do in Mie
Mie Travel Guide: What to Do in Mie Now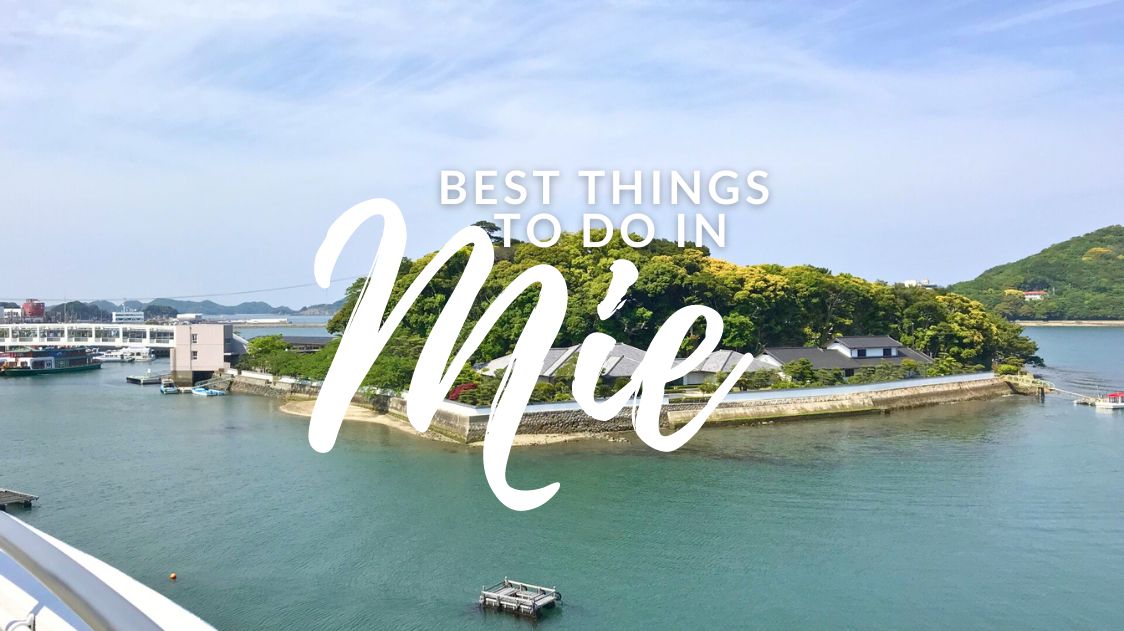 Unlike other Japanese prefectures, Mie serves up an eccentric cocktail of rustic charm and gastronomic grandeur. Imagine ancient shrines nestled amidst emerald mountains, panoramic vistas that inspire haikus, and the humble birthplace of world-renowned Matsusaka beef. In Mie, pearls are not just jewelry; they symbolize an important historical legacy. So here we are with the best things to do in Mie so you can soak in the authenticity of traditional Japan and escape the city's hustle. Welcome to Mie, where each experience is as precious as the pearls for which it's famed. Welcome to Japan's heart, teeming with intrigue and beauty.
---
1. Nabana no Sato: Japan's Flower and Light Paradise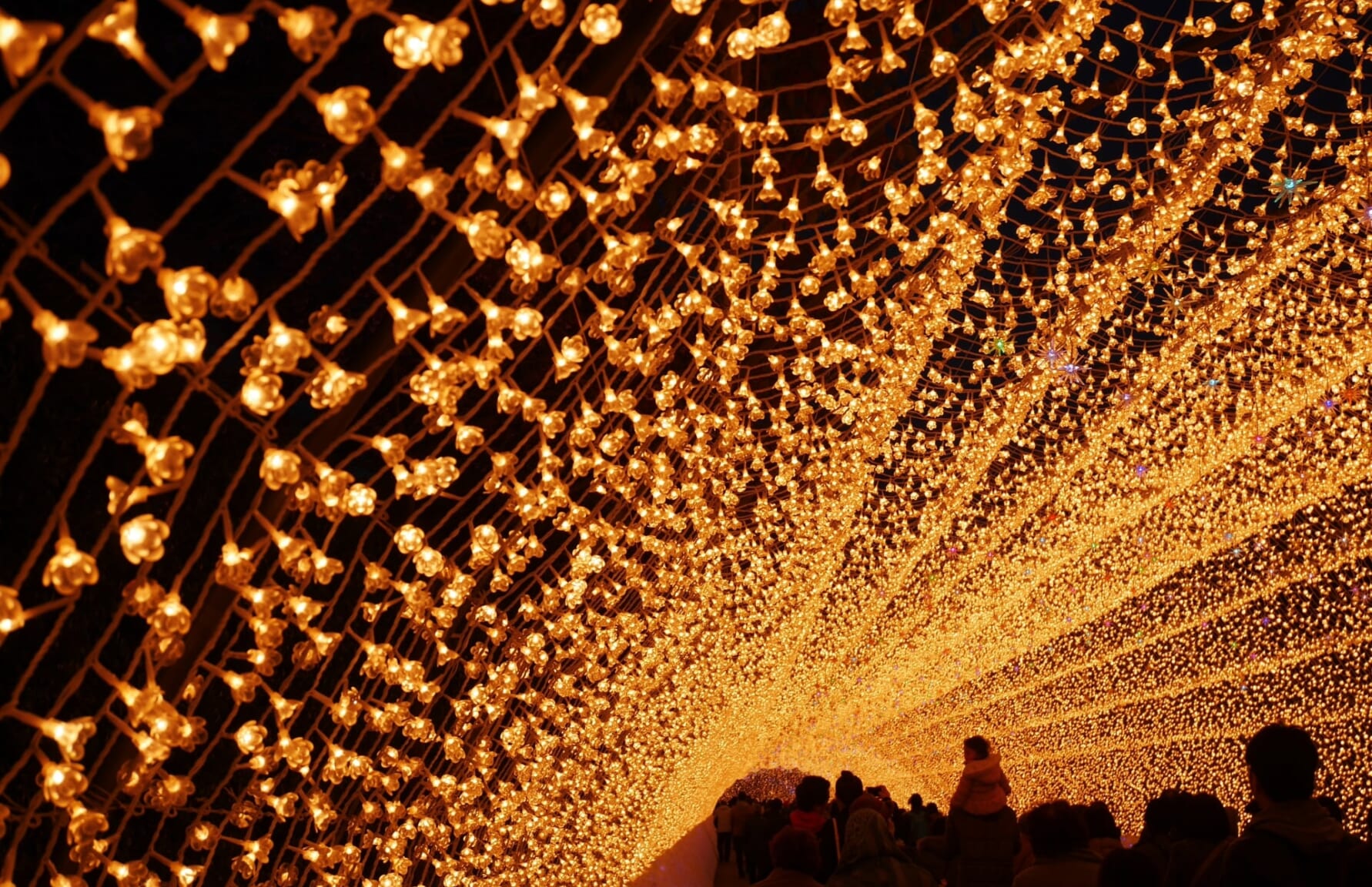 Nabana no Sato (なばなの里), a part of Nahashima Resort, is a floral theme park that doesn't just bloom; it glows. Best known for one of Japan's largest and most spectacular winter illumination events, the park's scenery morphs with the seasons. Spring showcases Sakura, and summer, a riot of hydrangeas. But come winter, millions of LED lights transform it into a twinkling wonderland, with light tunnels and spectacular displays mirroring natural phenomena like the Aurora Borealis. A visit to Nabana no Sato provides more than visual delights; you'll also enjoy locally-grown Nagashima fruit and vegetables at the park's restaurants, celebrating Mie's bountiful nature.
▶ Nabana no Sato official website: https://www.nagashima-onsen.co.jp/nabana/index.html
▽Winter illuminations in Nabana no Sato▽
2. Discover The Soul of Japan at Ise Grand Shrine (Ise Jingu)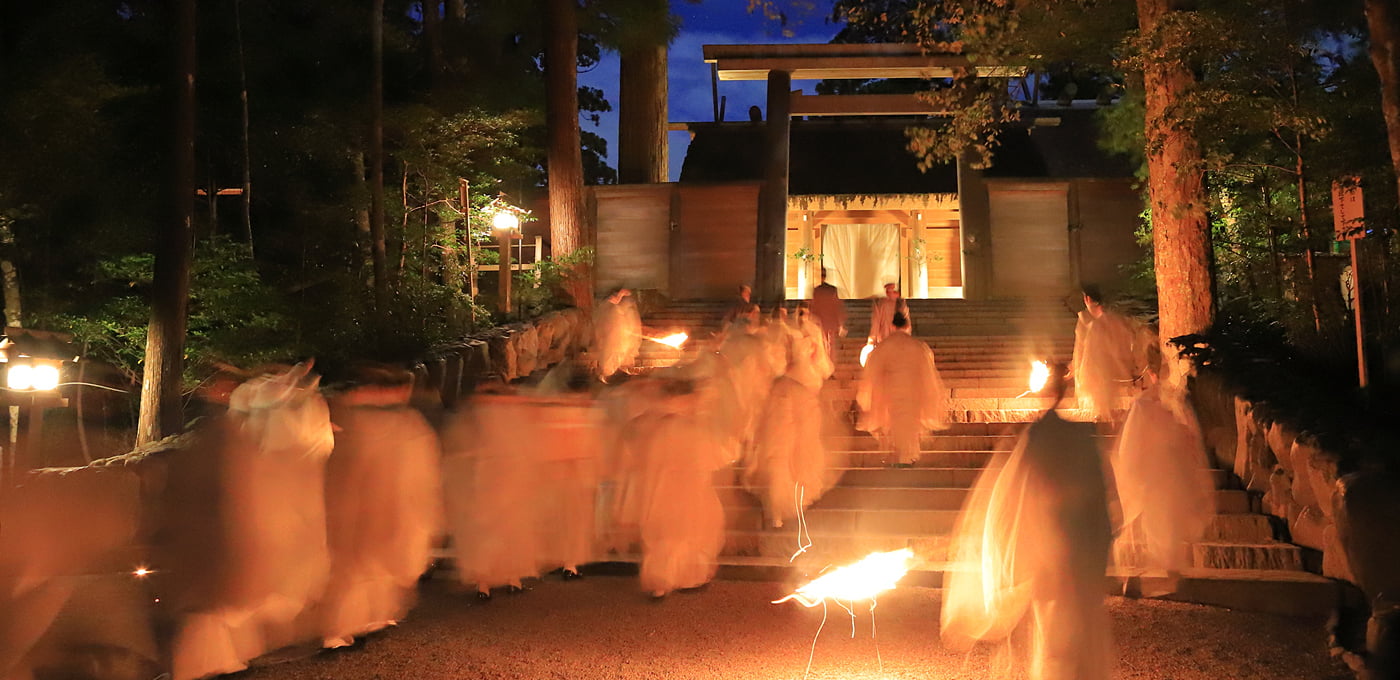 One of Shinto's holiest and most important sites, the Ise Grand Shrine or Ise Jingu (伊勢神宮), stands out as an unparalleled spiritual experience. It comprises 125 shrines, with the most significant being the Inner Shrine (Naiku) and Outer Shrine (Geku), dedicated to the sun goddess Amaterasu and the goddess of gran Toyouke, respectively. The architectural style, known as "Yuitsu-shinmei-zukuri," is the purest and oldest Shinto style, emanating an ancient serenity. Every 20 years, in a ritual known as Shikinen Sengu, these shrines are faithfully rebuilt, symbolizing renewal and the Shinto belief in impermanence. A walk along the serene Isuzugawa River feels like a pilgrimage back in time.
▶ Ise Gran Shrine official website: https://www.isejingu.or.jp/en/
3. Walk the Ancient Pilgrimage Route at Kumanokodo Iseji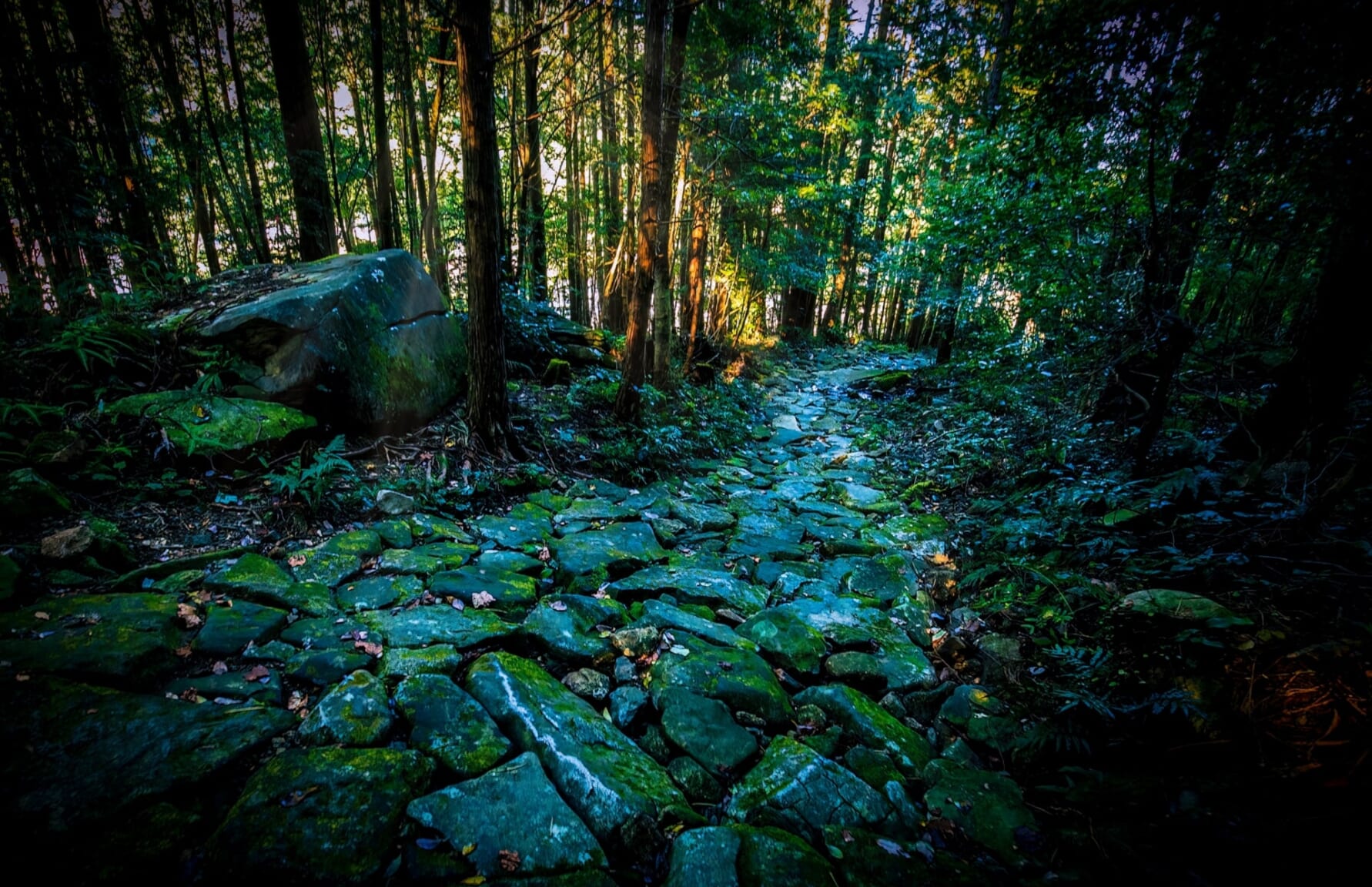 The Kumanokodo Iseji (熊野古道伊勢路) route is a spiritual journey through history. This path, one of the dual UNESCO World Heritage "Sacred Sites and Pilgrimage Routes in the Kii Mountain Range," served for centuries as a spiritual highway for pilgrims heading to the Ise Jingu from the Kii Peninsula. The rugged, mountainous terrain and quaint old stone paths lead you through verdant forests, serene tea plantations, and charming post towns, promising both a cultural and sensory feast. Walking this path, one can almost hear the whispers of ancient pilgrims echoing through the wind.
▶ Kumanokodo Iseji official website: https://www.kodo.pref.mie.lg.jp/en/
4. Capture Senic Wonders at Yokoyama Observatory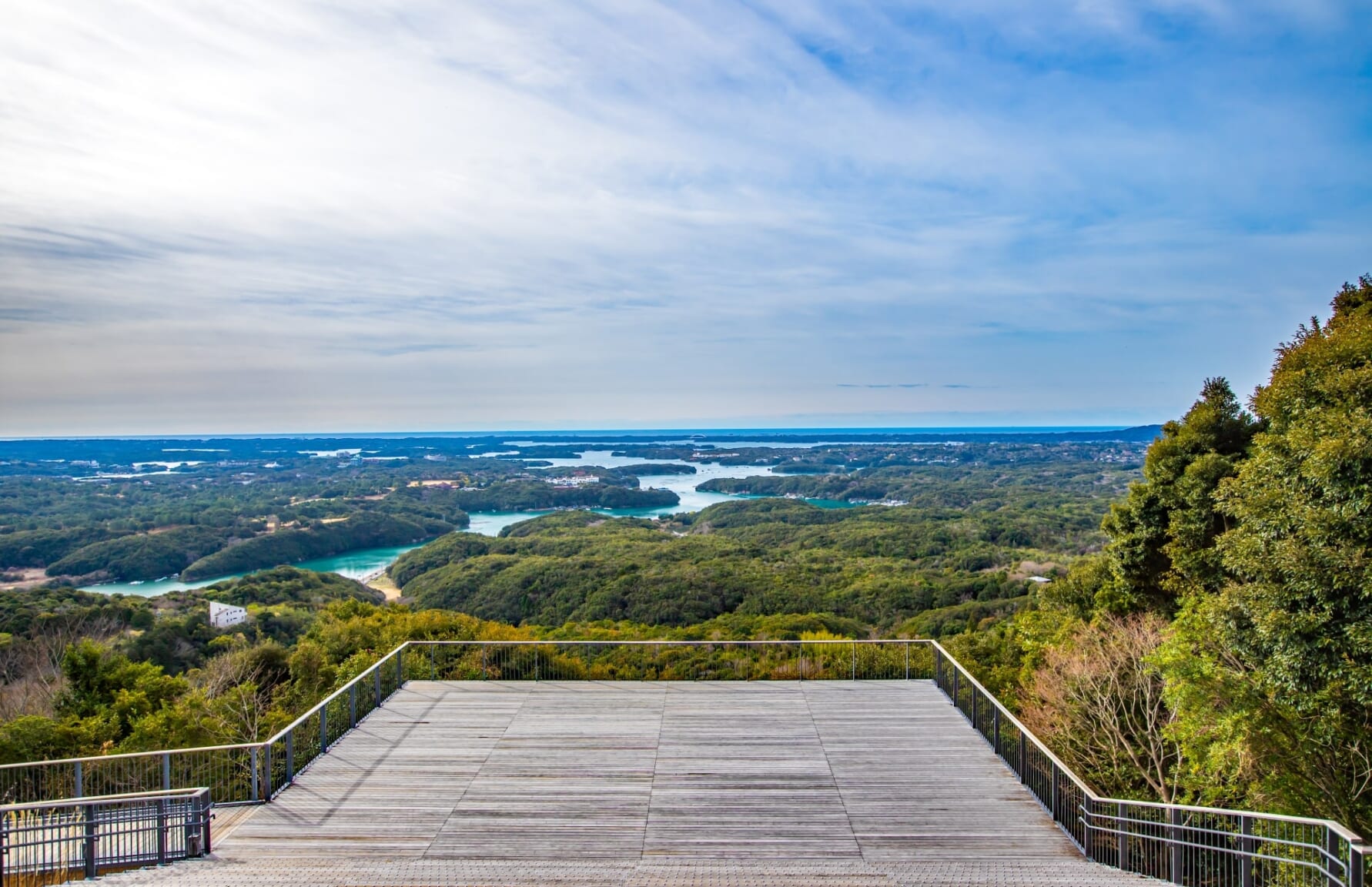 A short, scenic hike to the top of Mt. Yokoyama brings you to the Yokoyama Observatory (横山展望台). From here, behold a panoramic view that unfolds like a live watercolor painting – the undulating mountains, the shimmering Ago Bay, speckled with pearl rafts, and the sprawling islands dotting the sea. And on clear days, even distant mountain ranges. Visiting at dawn or dusk reveals a stunning canvas of colors that change with the passing hours. Its elevated walkways and decks invite you to bask in the peaceful vista and capture those postcard-perfect snapshots.
▶ Yokoyama Observatory official website: http://mirador.puebloamigo.jp/en/
5. Meoto Iwa, or a Love Story Etched in Stone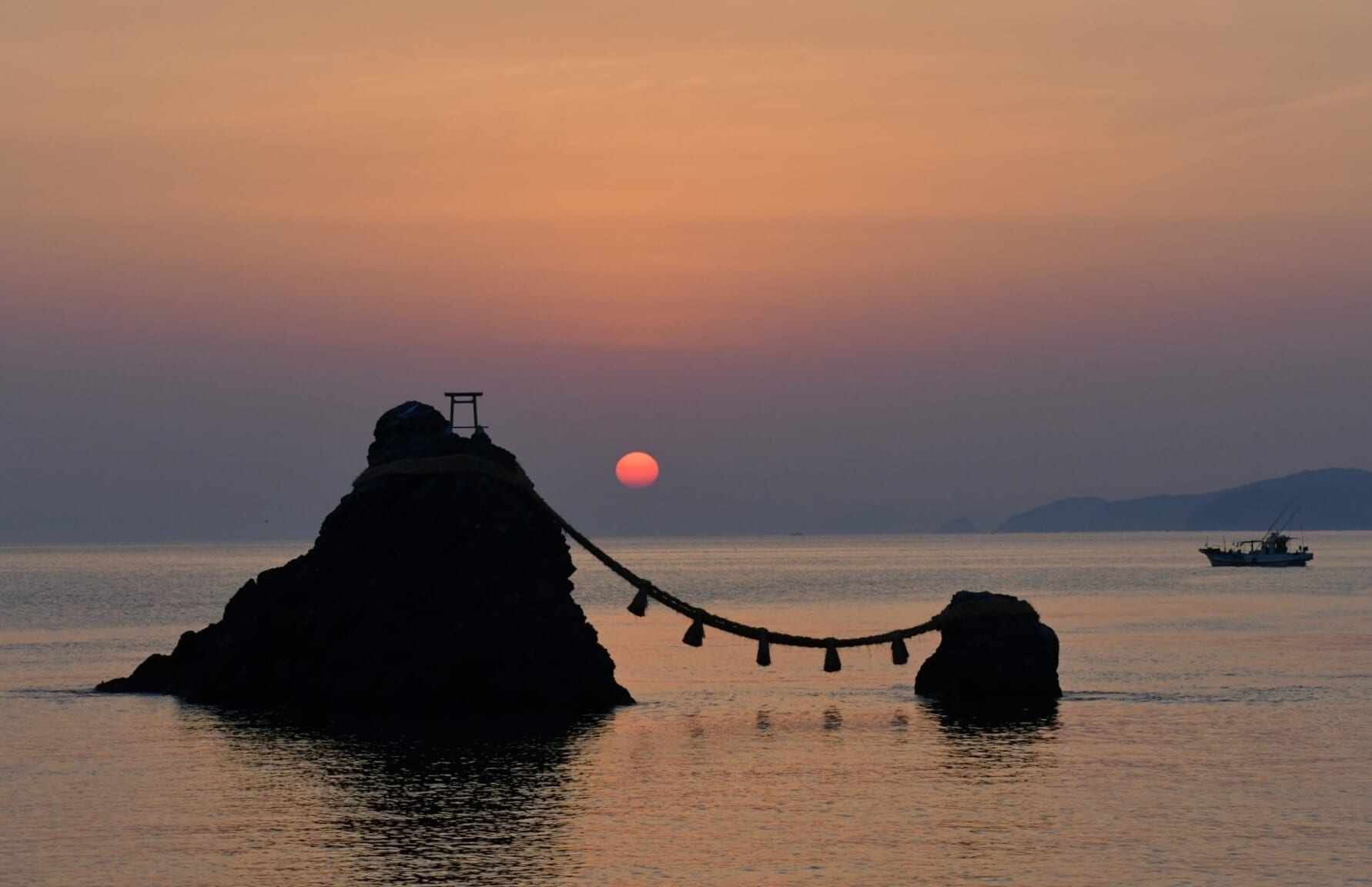 Also known as the Wedded Rocks, Meoto Iwa (夫婦岩) is a pair of sacred rocks in the sea off Futami, and part of the Futami Okitama Shrine (二見興玉神社) complex, dedicated to Sarutahiko Okami. The larger rock represents the husband, and the smaller one, the wife. These rocks are bound by a heavy rice-straw rope known as shimenawa, symbolizing the bonds of marriage. This rope is replaced roughly every four months with a special ceremony At dawn, the sun rising between the rocks offers a breathtaking sight, adding a mythical touch to these geological marvels.
▶ Futami Okitama Shrine official website: https://futamiokitamajinja.or.jp/
6. Uncover Marine Mysteries at Toba Aquarium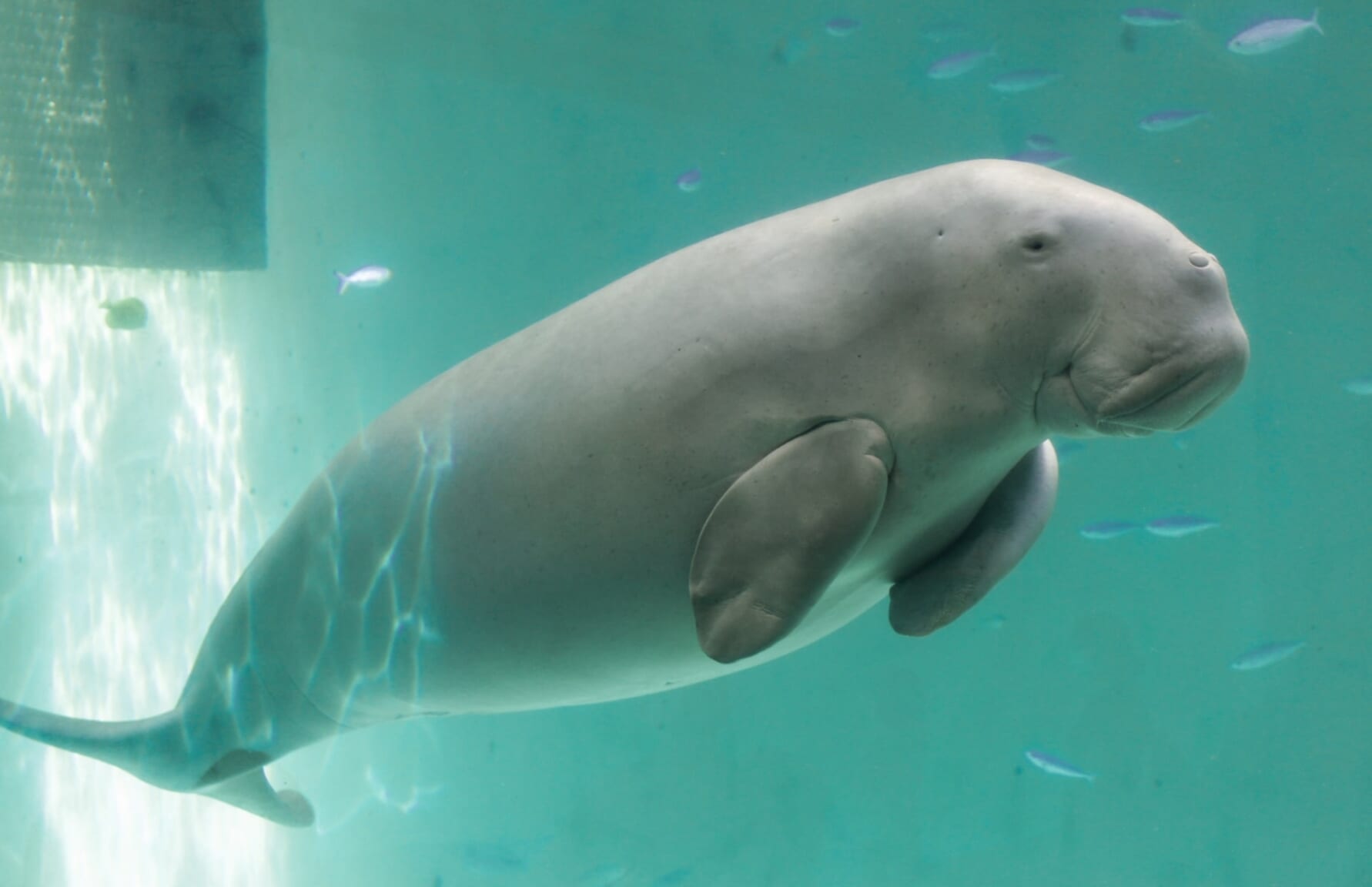 With over 1,200 species, the Toba Aquarium (鳥羽水族館) is one of Japan's best, offering a comprehensive exploration of the world beneath the waves. Unique among aquariums in Asia, it is home to Serena, the Dugong, who has been cared for in captivity for over 30 years, the longest time this elusive sirenian has been cared for in captivity, which is a lot to say given their vulnerable conservation status. Other notable residents include sea otters, known for their intelligence, personality, and surprising jumping abilities, as well as a variety of colorful tropical fish swimming blissfully in the aquarium's coral reef area. Additionally, the aquarium is actively involved in the protection and breeding of endangered marine creatures, reinforcing its commitment to marine biodiversity
▶ Toba Aquarium official website: https://aquarium.co.jp/en/
7. Explore the Natural Splendor of Ise-Shima National Park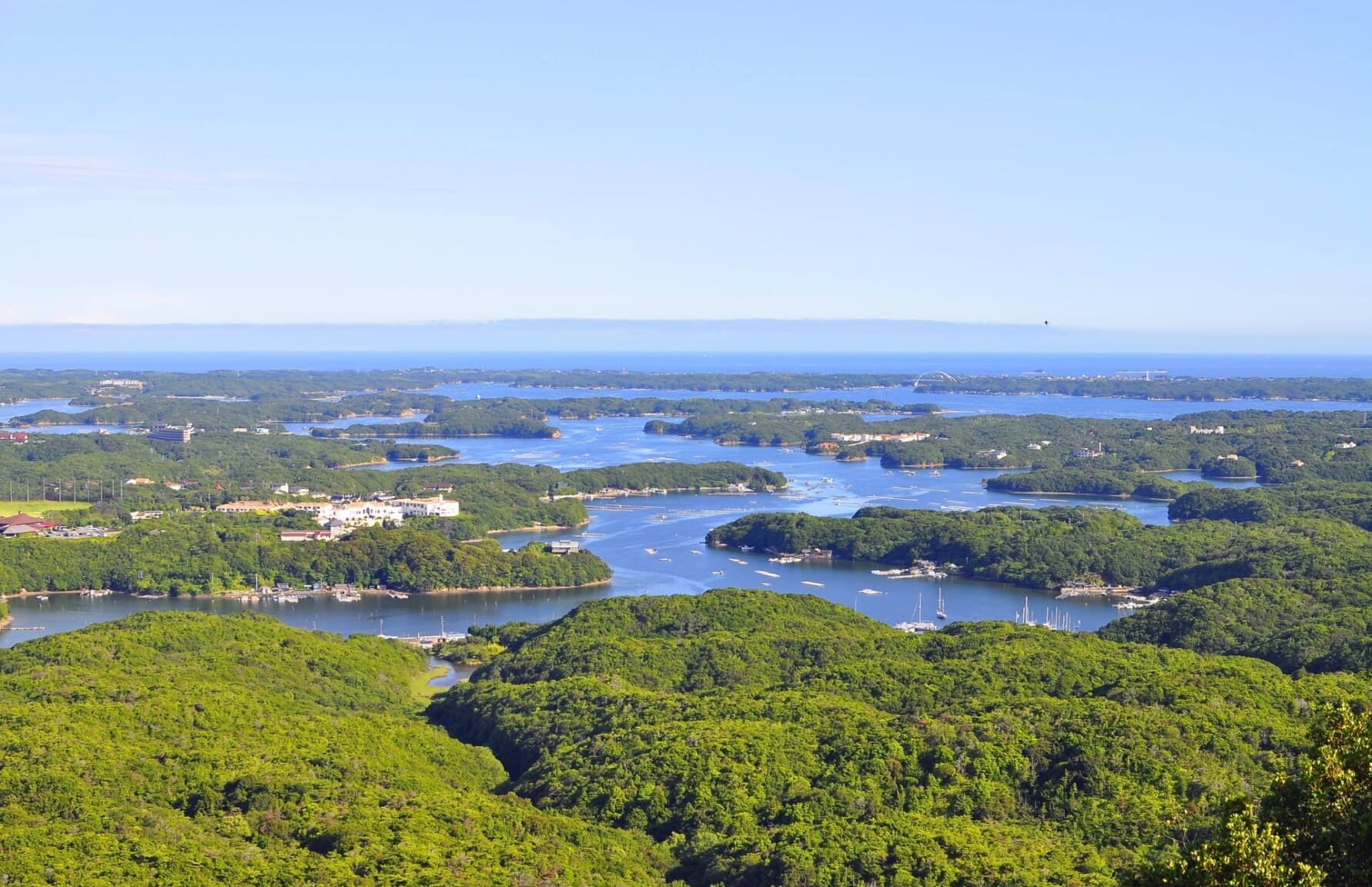 The verdant landscapes of Ise-Shima National Park (伊勢志摩国立公園), along with its rugged coastlines, and sparkling waters serve as a stunning backdrop for outdoor activities. The park is a vast playground, inviting adventurers to explore its beauty through a myriad of outdoor activities, such as hiking trails winding up the slopes of Mount Asama, rewarding the brave with breathtaking panoramas, while the secluded islets dotting the serene Ago Bay beckon kayakers to navigate their hidden secrets. The park's impressive biodiversity, where a plethora of marine species thrives in this sanctuary, draws wildlife enthusiasts from across the globe.
▶ Ise-Shima National Park official website: https://www.ise-shima.or.jp/
8. Watch out for Stealth and Shadows at the Ninja Museum of Igaryu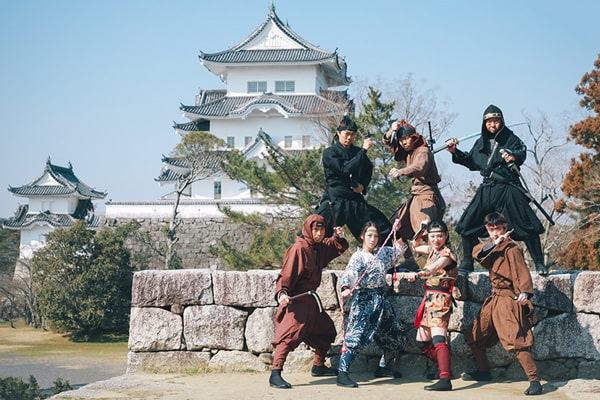 The Ninja Museum of Igaryu (伊賀流忍者博物館) is a must-visit for anyone intrigued by Japan's legendary shadow warriors. Here, you can explore a traditional ninja house filled with secret passages and traps, witness thrilling ninja demonstrations, and even try your hand at throwing shuriken (ninja stars). The museum also displays an extensive collection of ninja tools and weapons, shedding light on the covert arts of espionage and sabotage practiced by these fascinating figures of Japan's feudal past.
▶ Ninja Museum of Igaryu official website: https://www.iganinja.jp/?page_id=837
9. Admire the Beauty of Cultivated Pearls at Mikimoto Pearl Island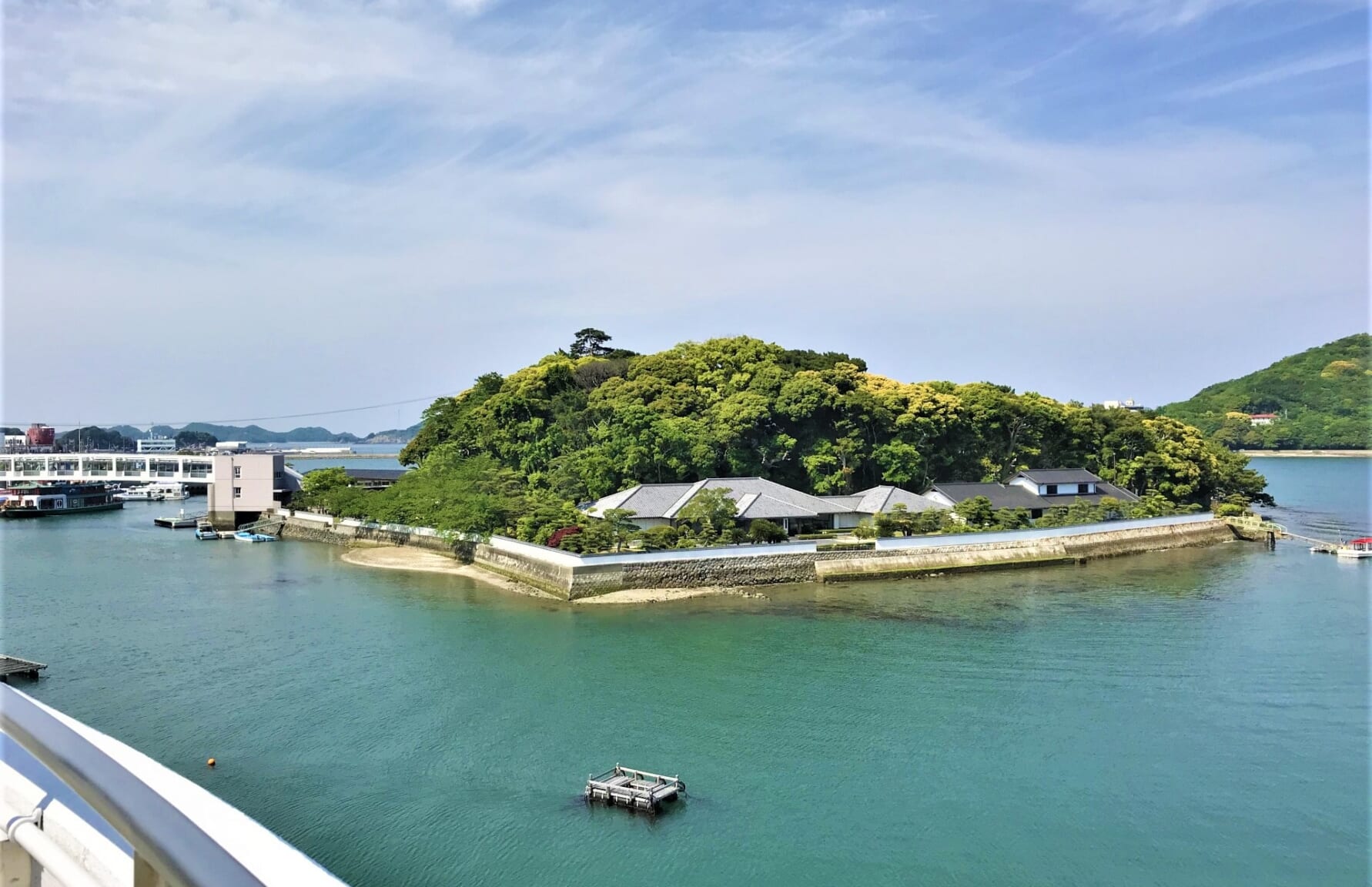 Mikimoto Pearl Island (ミキモト真珠島) is a testament to Mie's historical and cultural ties with the art of pearl cultivation. The island name honors Kokichi Mikimoto, who successfully revolutionized the world of pearls and cultivated the world's first cultured pearls here. Visitors are privy to the fascinating, intricate process of pearl cultivation, exploring the gentle artistry and relentless patience this craft demands. The island's museum showcases an array of exquisite pearl jewelry, a testament to Mikimoto's timeless elegance. Immersive demonstrations by the fearless ama, traditional female divers, offer a riveting glimpse into the age-old technique of pearl diving. As a visit to Mikimoto Pearl Island unfolds, so too does an understanding of the rich industry that positioned Mie on the global stage.
▶ Mikimoto Pearl Island official website: https://www.mikimoto-pearl-island.jp/en
10. Feast on Mie's Regional food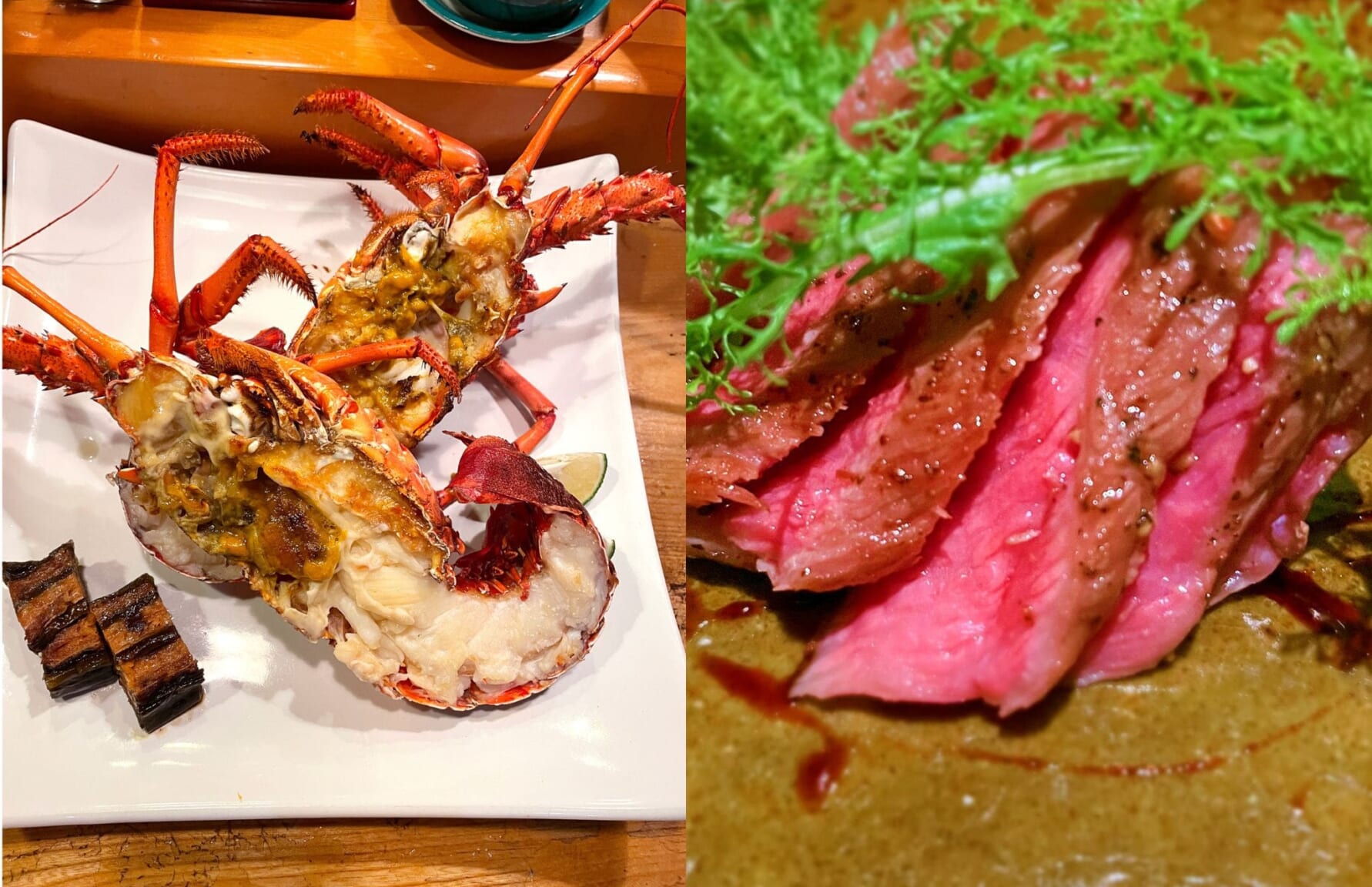 Mie's regional cuisine is a celebration of the land and sea. Seafood lovers will relish Ise shrimp (伊勢海老), a local delicacy known for its sweet, succulent meat, often served raw as sashimi or grilled with salt. On the other hand, for meat connoisseurs, the other star of Mie's culinary scene is Matsusaka beef (松阪牛). Known as "the art of meat," this world-renowned wagyu is celebrated for its rich marbling, resulting in a melt-in-your-mouth experience. Whether savored in a fine dining establishment or at a local food stall, these culinary delights provide a taste of Mie's heritage.
▶ Mie Prefecture Tourism official website with information about Ise shrimp: https://www.kankomie.or.jp/en/report/detail_189.html
▶ Matsusaka City Tourism official website with information about Matsusaka beef: https://www.matsusaka-kanko.com/language/en-matsusaka-beef/
---
▽Check out the attractions you should experience across Japan with this Japan Bucket List!▽
▽Check more things to do in Kansai Region!▽
▶︎30 Best Things to Do in Osaka
▶︎30 Best Things to Do in Kyoto
▶︎10 Best Things to Do in Shiga
▶︎10 Best Things to Do in Nara
▶︎10 Best Things to Do in Wakayama
▶︎10 Best Things to Do in Hyogo
With its spellbinding blend of natural beauty, historical treasures, and culinary delights, Mie Prefecture is a captivating journey into the heart of Japan. From the verdant landscapes of Ise-Shima National Park to the luminous pearls of Mikimoto Island and the gastronomic wonders of regional cuisine, Mie promises an unforgettable encounter with Japan's diverse heritage.
▽Subscribe to our free news magazine!▽

For more information about traveling in Japan, check these articles below, too!
▽Related Articles▽
▼Editor's Picks▼
---