12 Best Anime of 2023
List of the Best Anime Series to Watch in 2023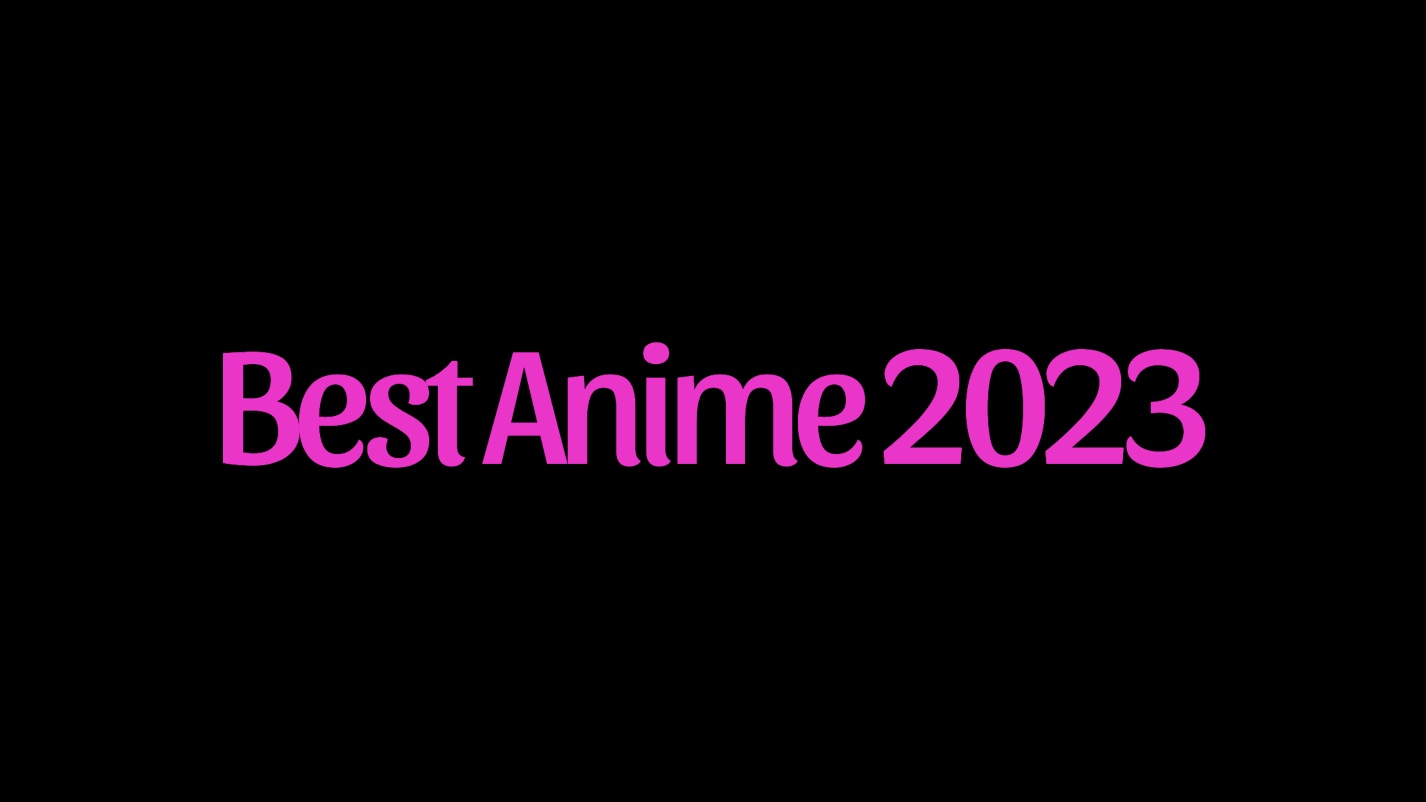 You can expect some of new masterpieces showing their presence in 2023.
As the list of the best anime of 2022, the previous year introduced lots of outstanding titles including Demon Slayer: Kimetsu no Yaiba Season 2, Lycoris Recoil and Chainsaw Man. Over a hundred new anime series and following seasons are released every year. Most of them are distributed worldwide through online platforms almost at the same time.
The coming year 2023 provides a wide range of fantastic anime from brand new series adapted from popular manga series to the anticipated next seasons of current franchises and that famous classic anime's remake.
For all anime fans who wonder what to watch now, here is the list of the best anime of 2023, which contains the currently popular series and less-known new things. Let's keep ahead of the anime trend at all times!
This 2023 best anime series list will be regularly updated throughout the year!
▶︎Check out the 30 best anime series of all time, too!
1. Demon Slayer: Kimetsu no Yaiba (Season 3)
Demon Slayer: Kimetsu no Yaiba (鬼滅の刃) has attracted much attention from lots of manga and anime lovers all over the world in these several years. The latest third season titled Swordsmith Village Arc started airing in the spring of 2023. The hottest dark-fantasy anime series started its first season with 26 episodes in 2019, followed by the sequel anime movie Mugen Train Arc in 2020 and the second season Entertainment District Arc with 11 episodes in 2021. The season 3 follows Tanjiro and his party including Nezuko, Zenitsu and Inosuke and introduce more Hashira characters and the rest of the stronger Twelve Kizuki demons.
Season: Spring of 2023
2. Attack on Titan (Season 4 Part 3)
Attack on Titan (進撃の巨人) is one of the most notable anime series of 2023 since its final part as Season 4 Part 3 comes in the year. The first three seasons that consist of 59 episodes were made by Wit Studio from 2013 to 2019, and the final and fourth season made by Mappa started in the end of 2022. After 28 episodes between 2020 and 2022, Attack on Titan Season 4 Part 3, which is divided into two parts, aired with the 1-hour first part in March, and the second part will follow it in the next autumn. The dark-fantasy anime series was bringing lots of mysteries related to the titans into the open and the final part depicts what happens to the protagonist Eren Yeager in the end.
Season: 2023
3. Oshi no Ko
There are some new anime series anticipated by fans of their original manga and light novel series in 2023, and Oshi no Ko (【推しの子】) is a promising title first released in the year. It manga series has been serialized on Weekly Young Jump since 2020, whose story is written by Aka Akasaka, the manga artist of Kaguya-sama: Love Is War. The suspenseful, slice-of-life story focuses on a popular idol girl Ai Hoshino who holds a deep secret. You can enjoy unexpected exciting episodes in every story arc.
Season: Spring of 2023
4. Spy × Family (Season 2)
Spy × Family, one of the hottest series in 2022, is still center of Japanese anime in 2023. Its popular manga series, which has been serialized on Shonen Jump+ since 2019, was first adapted into the anime series last year. Many fans have looked forward to the upcoming season that was announced to air in 2023 at the end of the first season. As the previous season, you can see how exciting the fake spy family is and how cute Anna is in the second season. A new Spy × Family anime movie has been also confirmed in the future.
Season: 2023
5. Jujutsu Kaisen (Season 2)
Fortunately, quite a few following seasons of popular current anime series appear on the list of 2023 anime series. Jujutsu Kaisen (呪術廻戦), one of the recent smash-hit franchises, is coming with its second season in the summer of 2023. The first season was broadcasted with 24 episodes in 2020 and 2021, adapted from the ongoing dark-fantasy manga series on Weekly Shonen Jump. It was followed by the first anime movie Jujutsu Kaisen 0 in 2021. In addition to the protagonist Yuji Itadori, the second season focuses on his teacher and the strongest sorcerer Satoru Gojo.
Season: Summer of 2023
6. Ranking of Kings (Season 2)
Ranking of Kings: Treasure Chest of Courage (王様ランキング 勇気の宝箱), the second season of the popular fantasy anime series Ranking of Kings, is scheduled to air in the spring of 2023. The first season including 23 episodes was adapted from the same titled manga series published since 2017 from 2021 to 2022. The heartwarming story moves both children and adults. The season 2 presents unsung Bojji's episodes you did not see in the previous season.
Season: Spring of 2023
7. Dr. Stone (Season 3)
Dr. Stone is one of the most expected titles in 2023, which comes with its third season Dr. Stone: New World from April. Its original sci-fi adventure manga series was serialized on Weekly Shonen Jump between 2017 and 2022. The first and second seasons were broadcasted with 35 episodes in 2019 and 2021, followed by a special television episode Dr. Stone: Ryusui in the summer of 2022. The genius scientist Senku Ishigami and other Kingdom of Science members keep traveling the Stone World with the new sailor member Ryusui Nanami in the third season.
Season: Spring of 2023
8. Vinland Saga (Season 2)
Vinland Saga (ヴィンランド・サガ), an epic adventure anime series that is especially popular overseas, came back in the beginning of 2023. After the 2019 first anime adaptation based on its original manga series serialized since 2005, the new season is made by Mappa, which is also famous for Chainsaw Man and Jujutsu Kaisen. The second season enters a new story arc following the young Viking protagonist Thorfinn, who lost his purpose in life after his long-standing enemy Askeladd died.
Season: Winter of 2023/Spring of 2023
9. Tokyo Revengers (Season 2)
As a trendy anime series these days, Tokyo Revengers (東京リベンジャーズ) should be listed on the best anime series of 2023. It is also known that the original manga series of Tokyo Revengers just finished in November, 2022. The second season followed the previous one that aired with 24 episodes in 2021 in the winter of 2023. The latest season is distributed globally only on Disney+. After the Bloody Halloween arc in the first season, the sci-fi yankee-themed anime presents a new story of Takemichi and other Tokyo Manji Gang members in a new Christmas Showdown arc.
Season: Winter of 2023
10. Rurouni Kenshin: Meiji Swordsman Romantic Story
Some classic series have been revived as a new high-quality version recently. The famous Samurai-themed adventure masterpiece Rurouni Kenshin: Meiji Swordsman Romantic Story (るろうに剣心 -明治剣客浪漫譚-) comes back in 2023. There are 94 episodes in the first anime series in 1996 to 1998, followed by a brand new series of Rurouni Kenshin made by Liden Films this year. With the manga artist Nobuhiro Watsuki and cutting-edge animation technology, it is newly rebuilt from the first episode of the manga series. Don't miss what Kenshin Himura is like in the 2023 anime series!
Season: 2023
11. Blue Lock
Blue Lock (ブルーロック) is a hot sports anime series that started its first season from October, 2022. It is adapted from the original manga series serialized on Weekly Shonen Magazine since 2018. Blue Lock has been highly popular both domestically and internationally throughout last autumn and this winter season. It is a soccer-themed anime centering on high school students, but it also has a death game element, with 300 forward players from all over Japan competing for the right to become a member of Japan's national soccer team.
Season: Autumn of 2022/Winter of 2023
12. Trigun Stampede
Trigun Stampede is a new version of the classic action fantasy series Trigun, which was originally aired with 26 episodes in 1998. As a newly reconstructed form of Trigun, not just a remake, Trigun Stampede began from January, 2023. While the emphasis is on the main character, Vash the Stampede, it also follows the adventures of his companions including a new journalist Meryl Stryfe and an undertaker Nicholas D. Wolfwood who become entangled in his destiny.
Season: Winter of 2023
---
▽Here is the list of the best anime movies released in 2023!▽
If you are interested in the best anime in these few years, check these articles below!
For more info about anime, the Best Anime list of all time and the Best Anime Movies list of all time are recommended to check now.
Check this beginner's selection or these advanced choices depending on your anime level!
If you watch anime on video streaming services, these recommendations will help you: Best Anime on Netflix, Amazon Prime Video, Crunchyroll, Hulu and HBO Max.
▽Related Articles▽
▼Editor's Picks▼
---