10 Best Anime Movies of 2023
List of the Best Anime Movies Released in 2023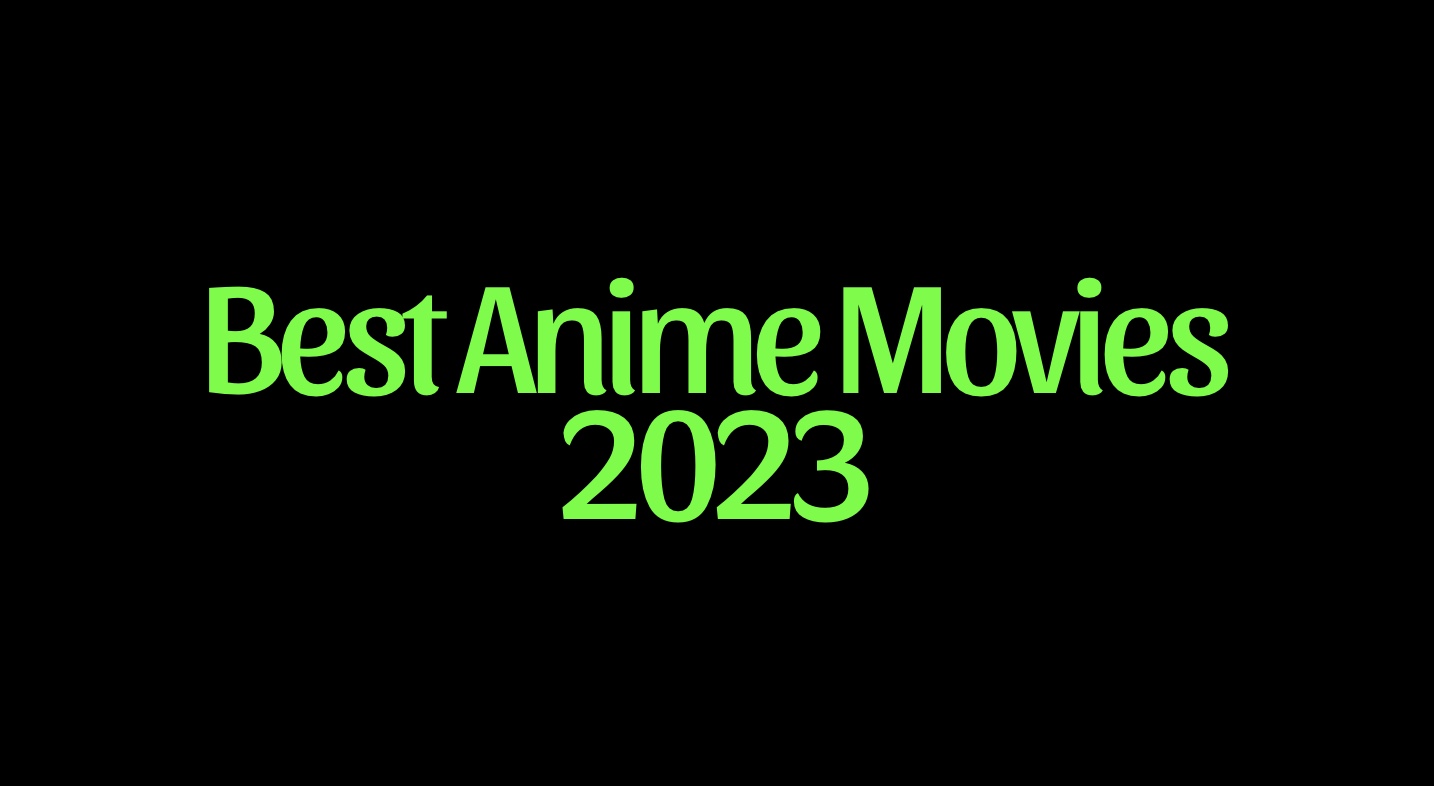 Japan has more well-known for anime to not only Otaku geeks but a wider range of people all over the world, and there are countless fans of anime who expect nice contents both in the country and overseas every year. Tens of new anime are aired on TV in each of four seasons and a large number of new anime movies shows at the movie theater.
Following some smash-hits in 2022 such as One Piece Film Red, Suzume and The First Slam dunk, lots of anticipated anime films are scheduled to be released in 2023: From the first Ghibli movie directed by Hayao Miyazaki in ten years to a new animation adaptation from the popular game series Super Mario Bros.
Some popular anime movies are also screened worldwide around the same time or a little later than Japan. Here is the list of the best anime movies of 2023 for both anime beginners and advanced lovers. Don't miss these great works this year!
▶︎Check out the 30 best anime movies of all time, too!
1. How Do You Live?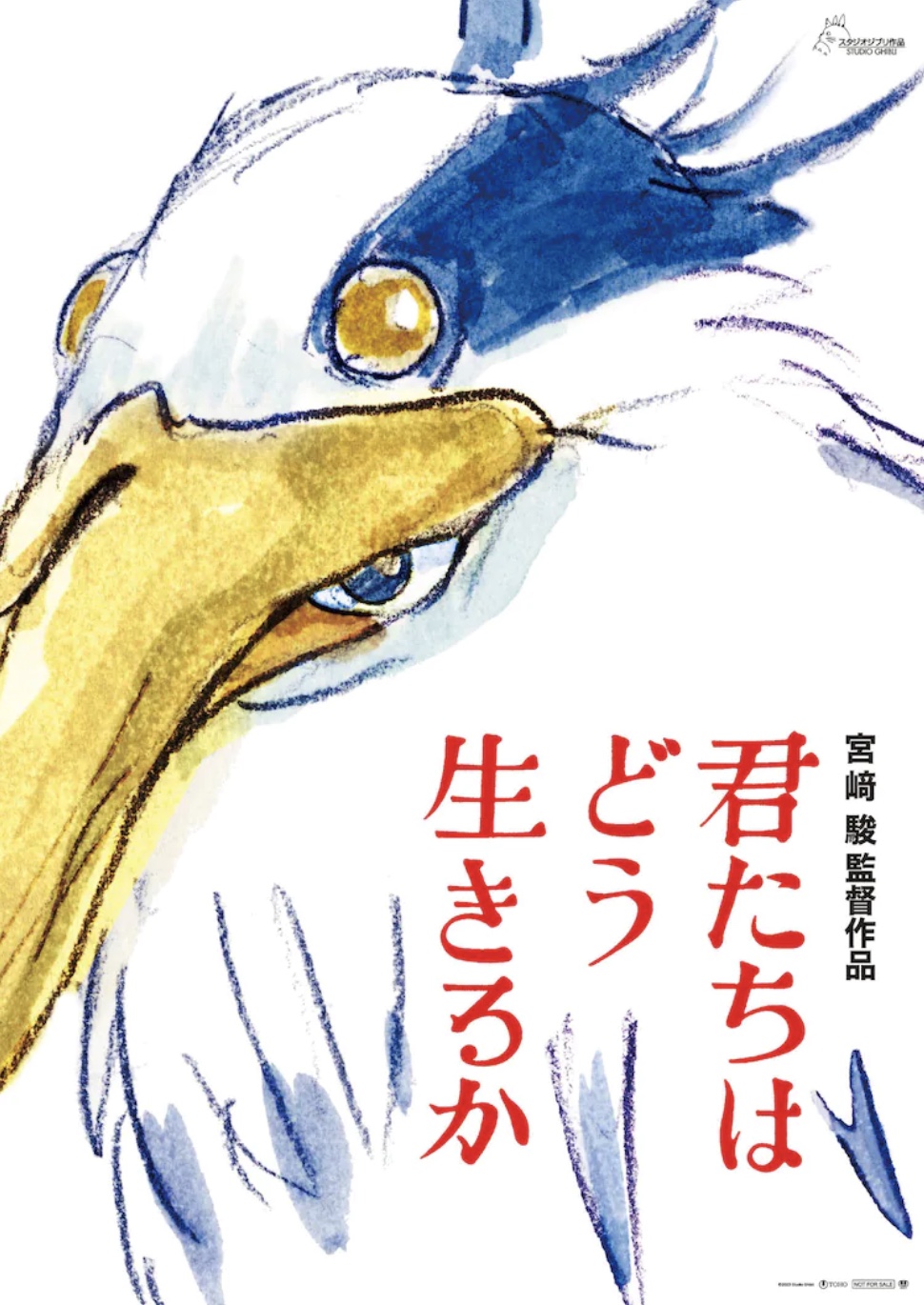 How Do You Live? (君たちはどう生きるか), a new Studio Ghibli movie directed by Hayao Miyazaki, will become one of the best anime movies of 2023 as many fans of anime agree with that. It is waited worldwide as the first film by Hayao Miyazaki in ten years following his precious work The Wind Rises. How Do You Live? is partly inspired by Yoshino Genzaburo's novel with the same title published in 1937, which is based on reality. However, this Ghibli film in 2023 tells a fantasy adventure story of a protagonist. Let's see if it can meet the expectation of global fans of Studio Ghibli and Japanese anime!
Release Date: July 14, 2023
2. Alice to Therese no Maboroshi Koujou
Alice to Therese no Maboroshi Koujou (アリスとテレスのまぼろし工場), released in September 2023, is one of the most noteworthy anime movies of the year, distinguished primarily due to Mari Okada helming the project as both director and screenwriter. Okada is renowned for penning emotionally resonant scripts, seen in series like Anohana: The Flower We Saw That Day and the 2015 film The Anthem of the Heart. Moreover, this movie marks the first original theatrical anime undertaken by the increasingly acclaimed animation studio, Mappa. The film depicts a dramatic story woven by middle school boys and girls harboring shadows within them.
Release Date: September 15, 2023
3. Spy x Family: The Movie
The first season of the hottest spy-themed comedy anime series Spy x Family ended in December 2022, which aired with 25 episodes. It was announced that the second season and a new anime movie would be made in 2023 at a time. Lots of fans are interested in exciting stories of the skilled spy and assassin Loid and Yor and a cute and funny characteristic of their adopted daughter Anya. The first anime movie of Spy x Family is newly written by Tatsuya Endo while the anime series is based on his current manga series.
Release Date: December 22, 2023
4. Detective Conan: Black Iron Submarine
The famous mystery anime series Detective Conan releases a new anime movie every year while it has aired on TV since 1996, and Detective Conan: Black Iron Submarine (名探偵コナン 黒鉄の魚影) is the title coming to April, 2023. In the previous film Detective Conan: The Bride of Halloween in 2022, the first trailer of Black Iron Submarine was released. This latest movie focuses on the Black Organization and a key character Anita Hailey, who was also transformed into a child as well as the protagonist Jimmy Kudo.
Release Date: April 14, 2023
5. The Super Mario Bros. Movie
The Super Mario Bros. Movie (ザ・スーパーマリオブラザーズ・ムービー) is an expected animation movie made by Nintendo and Illumination in 2023. It is based on the series of Super Mario that started as Super Mario Bros. in 1985 and continues to the present. It is scheduled to be released in North America in the early April and in Japan in the late April. Don't miss the exciting adventure of Mario and his fellows if you are a fan of Nintendo games or anime.
Release Date: April 7, 2023
6. Black Clover: Sword of the Wizard King
A recent fantasy adventure manga and anime series Black Clover releases its first anime movie Black Clover: Sword of the Wizard King (ブラッククローバー 魔法帝の剣) in the end of March, 2023. Adapted from the manga series serialized on Weekly Shonen Jump since 2015, its anime adaptation that consists of 170 episodes aired between 2017 and 2021. This anime movie is made by Pierrot, the same studio that produced the anime series. It is distributed on Netflix worldwide on March 31 while it comes to the theater in Japan. It tells an untold story about Wizard King, focusing on four vicious Wizard Kings from the past who are resurrected and rebels against the Clover Kingdom.
Release Date: March 31, 2023
7. Psycho-Pass Providence
Psycho-Pass Providence is a new anime movie of the popular modern cyberpunk, psychological thriller anime series Psycho-Pass, released in May, 2023. After the third season in 2019 was followed by its sequel film titled Psycho-Pass 3: First Inspector showed in 2020. Then, as part of the 10th anniversary project, Psycho-Pass Providence is made by Production I.G., which features a variety of characters from each season.
Release Date: May 12, 2023
8. Sailor Moon Cosmos
Coming in 2023 is a new movie from the legendary magical girl series, titled Sailor Moon Cosmos (劇場版 美少女戦士セーラームーンCosmos). The series' final chapter is released in two parts. This anime movie follows the 2021 release of Sailor Moon Eternal, continuing the beloved franchise. The movie is produced by Toei Animation and Studio Deen, bringing the magical adventures of Sailor Moon and her friends to life once more. Sailor Moon Cosmos depicts the series' final arc, the Shadow Galactica Arc. Sailor Moon and her friends are targeted by the new enemy, Shadow Galactica, which plots to destroy everything and take over the universe. The last story of the strong and beautiful Sailor Warriors, who confront their mission and conflicts within themselves, is about to begin.
Release Date: June 9, 2023 (First Half)/June 30, 2023 (Second Half)
Best Anime Movies 2023
9. Sand Land
Sand Land, an animated film adaptation of the work by Akira Toriyama, famed for Dragon Ball, hit theaters in August 2023. The original manga, written by Toriyama himself, was published back in 2000. This movie adaptation promises fans a fresh spin with plot developments not found in the original manga, conceived by the legendary mangaka himself. The story follows the unique trio: Beelzebub, a prince and the son of the demon king; his friend named Thief; and an aging sheriff named Rao, as they embark on an adventure. This is a must-watch for all manga and anime enthusiasts.
Release Date: August 18, 2023
10. Kimi no Iro
Kimi no Iro (きみの色) is one of the most anticipated anime movie released in 2023. By a modern Japanese animation studio Science Saru, it is made as a new original anime film directed by Naoko Yamada, who is famous for A Silent Voice in 2016 and K-On! The Movie in 2011. Set in Nagasaki, Kimi no Iro tells a coming-of-age and romance story of a mission school girl Totsuko. She can visualize the emotions of others as colors. It is scheduled to come to theater in the autumn of 2023.
Release Date: 2024
NOTE: It was announced that the release date has been postponed to 2024.
---
If you are interested in the best anime series broadcasted in 2023 as well as the latest movies, check this out below!
You can also check the lists of the best anime movies in the recent past below!
▶︎List of Best Anime Movies in 2022
▶︎List of Best Anime Movies in 2021
▶︎List of Best Anime Movies in 2020
▶︎List of Best Anime Movies in 2019
If you developed a fascination for Japan via anime and are pondering a visit, begin with this Ultimate Japan Guide: 30 Best Things to Do in Japan. In addition, highlighting Japan's rich anime scene, this guide includes everything from anime-focused stores to impressive exhibitions and museums, perfect for any anime otaku planning a visit: 10 Best Anime Spots in Japan.
For more information about anime and other Japanese pop cultures, check these articles below, too!
▽Related Articles▽
▼Editor's Picks▼
---