5 Best Anime for Food Lovers
5 Recommended Food-Themed Anime for Foodies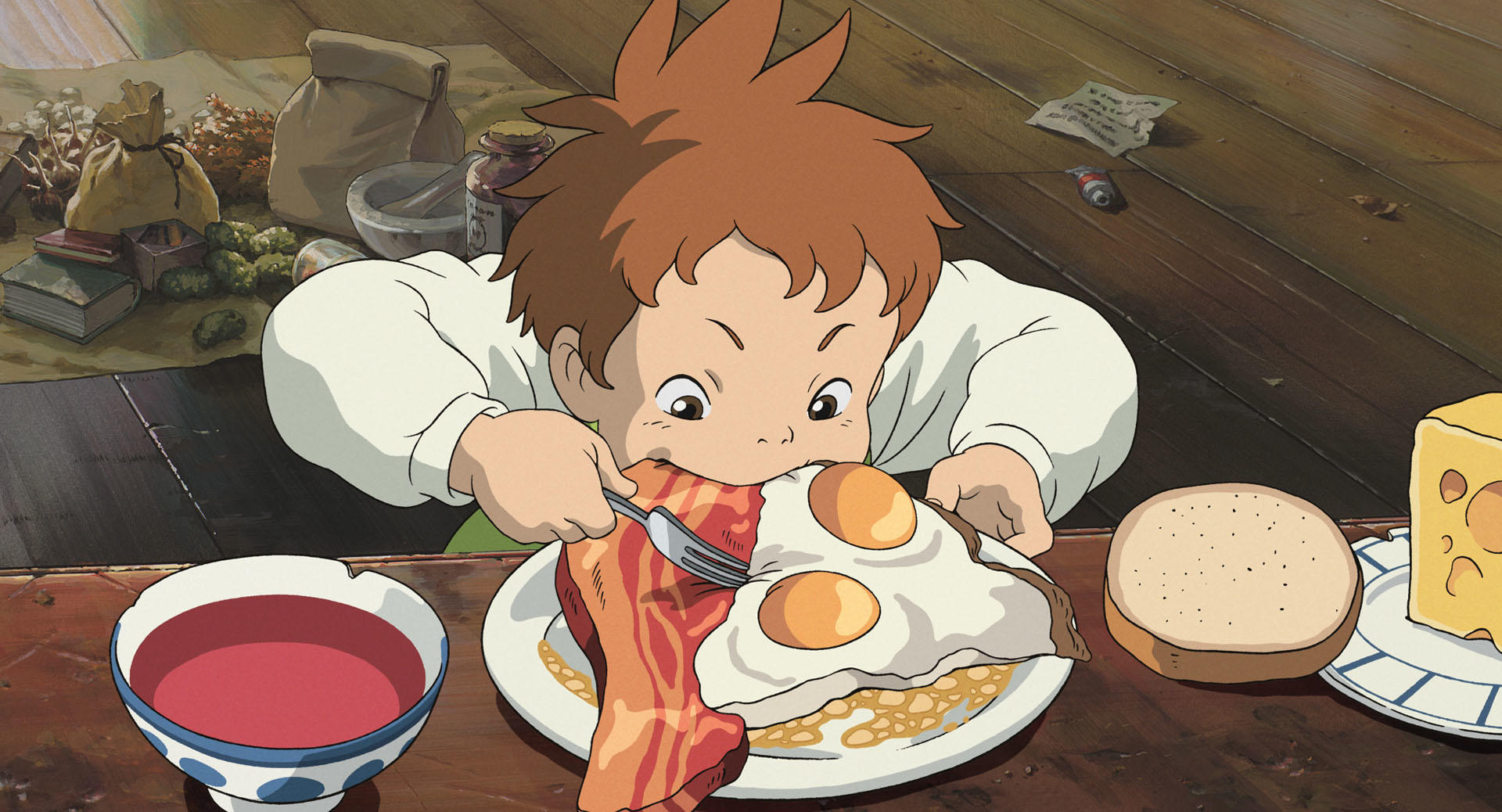 What do you expect when you watch anime? Popular anime series consist of attractive characters, heart-warming stories, powerful battles, beautiful scenery and so on. Here, I'd like to focus on food depicted in anime.
There are a large number of themes in anime genres today, and you can see mouth-watering food in some modern popular anime series. For anime fans and food lovers all over the world, here are best anime with the theme of food. You will become eager to eat Japanese food and other cuisines after watching these anime whether you are a food lover or not.
1. Ms. Koizumi Loves Ramen Noodles
Ramen is one of the most well-known and popular Japanese food worldwide as well as sushi. A modern slice-of-life anime Ms. Koizumi Loves Ramen Noodles (ラーメン大好き小泉さん) was released in 2018, which has the theme of ramen.
The ramen-themed anime follows a high school girl Ms. Koizumi, who loves visiting ramen restaurants and eating various ramen. It depicts the characters devour a bowl of mouth-watering ramen. There are many kinds of unique ramen in the anime, which are inspired by the real-life ramen restaurants and shops in Japan. It can be said that Ms. Koizumi Loves Ramen Noodles is also a nice guide to know recommended ramen spots in Japan.
2. Laid-Back Camp
Laid-Back Camp (ゆるキャン△), a.k.a. Yuru Camp, is one of the most recommended popular anime for foodies. The camp-themed anime has been loved by campers and foodies since its first season was aired in 2018.
The five main characters including Rin and Nadeshiko enjoy camping solo or as a group visiting attractive camping sites near Mt.Fuji. You can see a variety of delicious-looking camping food cooked and eaten by them in this outdoor anime: from Japanese food like Yakiniku and Sukiyaki to even instant noodles.
3. Food Wars!: Shokugeki no Soma
Food Wars!: Shokugeki no Soma (食戟のソーマ) is a famous and popular cooking manga and anime series. The food-themed anime was aired with five seasons between 2015 and 2020, adapted from 36 volumes of the Weekly Shonen Jump manga.
Food Wars!: Shokugeki no Soma centers on high schoolers in a top culinary school in Tokyo. The protagonist named Soma Yukihira, the heroine Erina Nakiri and other talented students battle each other by cooking creative dishes. You can enjoy watching the unique foods
culinary school and the cooking processes.
4. Today's Menu for the Emiya Family
Today's Menu for the Emiya Family (衛宮さんちの今日のごはん) is recommended for food lovers to watch. It is a spin-off of the popular anime franchise Fate/stay night series, and the 13 episodes were adapted from the original manga in 2018-2019.
Shiro Emiya, the protagonist of the Fate/stay night series, cooks various home-cooked Japanese dishes for other Fate characters. In addition to the cooking process, the daily life in Japan including shopping ingredients at shops is depicted in the anime. The dishes in the anime are supported by a professional chef.
5. Howl's Moving Castle
Howl's Moving Castle (ハウルの動く城), released in 2004, is a popular Studio Ghibli anime directed by Hayao Miyazaki. The fantasy anime is focuses on a young wizard Howl and a heroine Sophie, who is transformed into a ninety-year-old woman by the witch's curse.
Many fans of Howl's Moving Castle remember the scene of the breakfast in the moving castle. Howl cooks the typical but mouth-watering western breakfast including sunny-side-up eggs, grilled bacon, slices of bread and cheese by the fire of Calcifer. A young boy Markl hungrily eating the dishes makes them quite appetizing.
---
Anime is one of the best ways to know about Japanese food culture. Try the foods in those anime if you visit Japan in the future!
If you are interested in other themed anime lists, you might also like these articles below, too!
▽Related Articles▽
▼Editor's Picks▼
---