10 Best Popular Japanese Manga to Read in English
Most popular Japanese manga in English during 1980s-2010s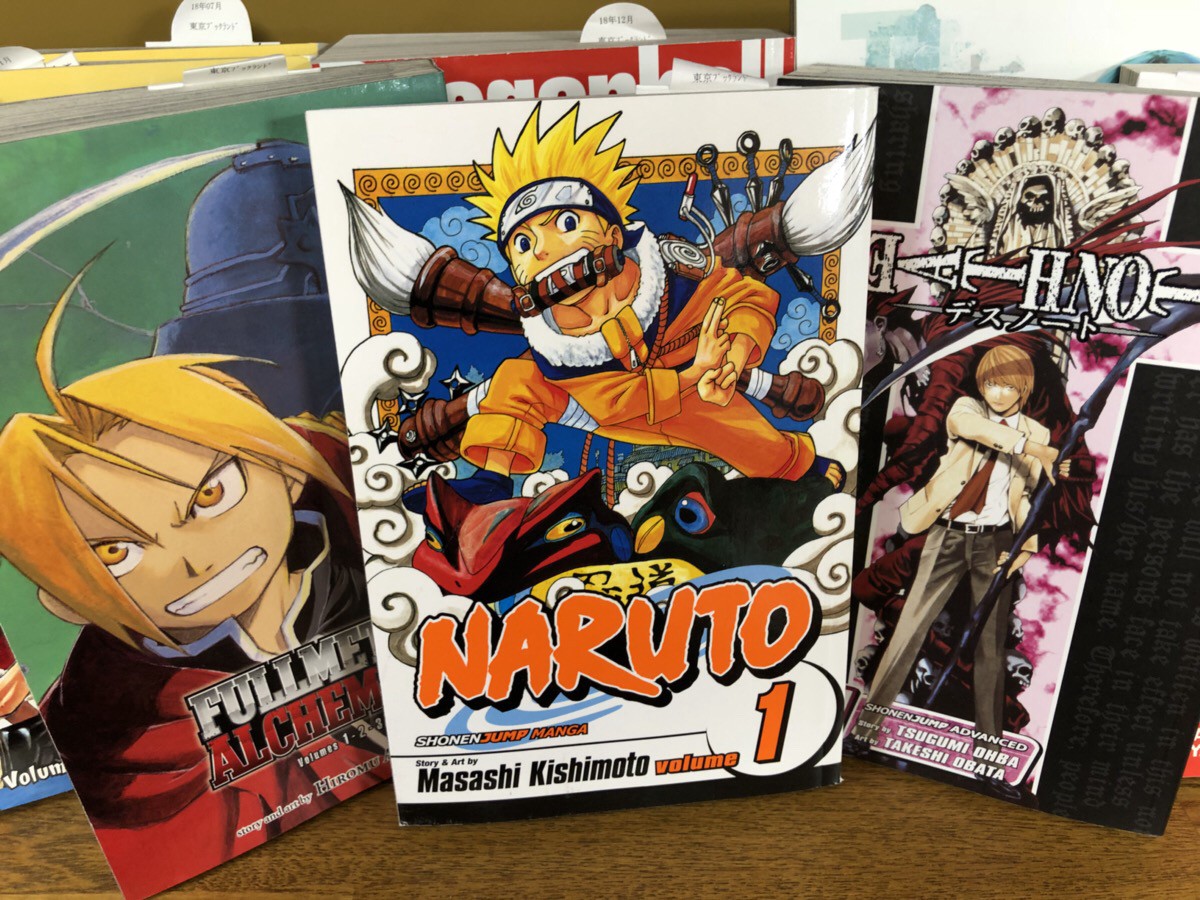 A manga is one of the most popular Japanese cultures among people all over the world. More manga has been translated into various languages as it is getting more and more popular recently.
Manga, comic books or graphic novels are something familiar to read in every country (for example, Marvel and DC comics in America), however, Japanese manga has developed its unique culture for a long time. It is said that the first Japanese manga originated in the 12–13th centuries and evolved rapidly around 1950s. Astro Boy (鉄腕アトム) was released by Osamu Tezuka in 1952 and some manga magazines such as Weekly Shonen Magazine and Weekly Shonen Sunday started to be published in 1959. Additionally, Japanese manga was more popularized by Weekly Shonen Jump in 1968. Weekly Shonen Jump is especially famous worldwide for many of the legendary manga.
Today, I'd like to introduce 10 best Japanese manga you can read in English and other languages. These 10 are amazing works that are especially loved by both domestic and international people and the author (I have read several hundreds of Japanese manga in my life) carefully choose.
▽Check the 25 best manga of all time, too!▽
*Please note that this article contains affiliate links.
10. One-Punch Man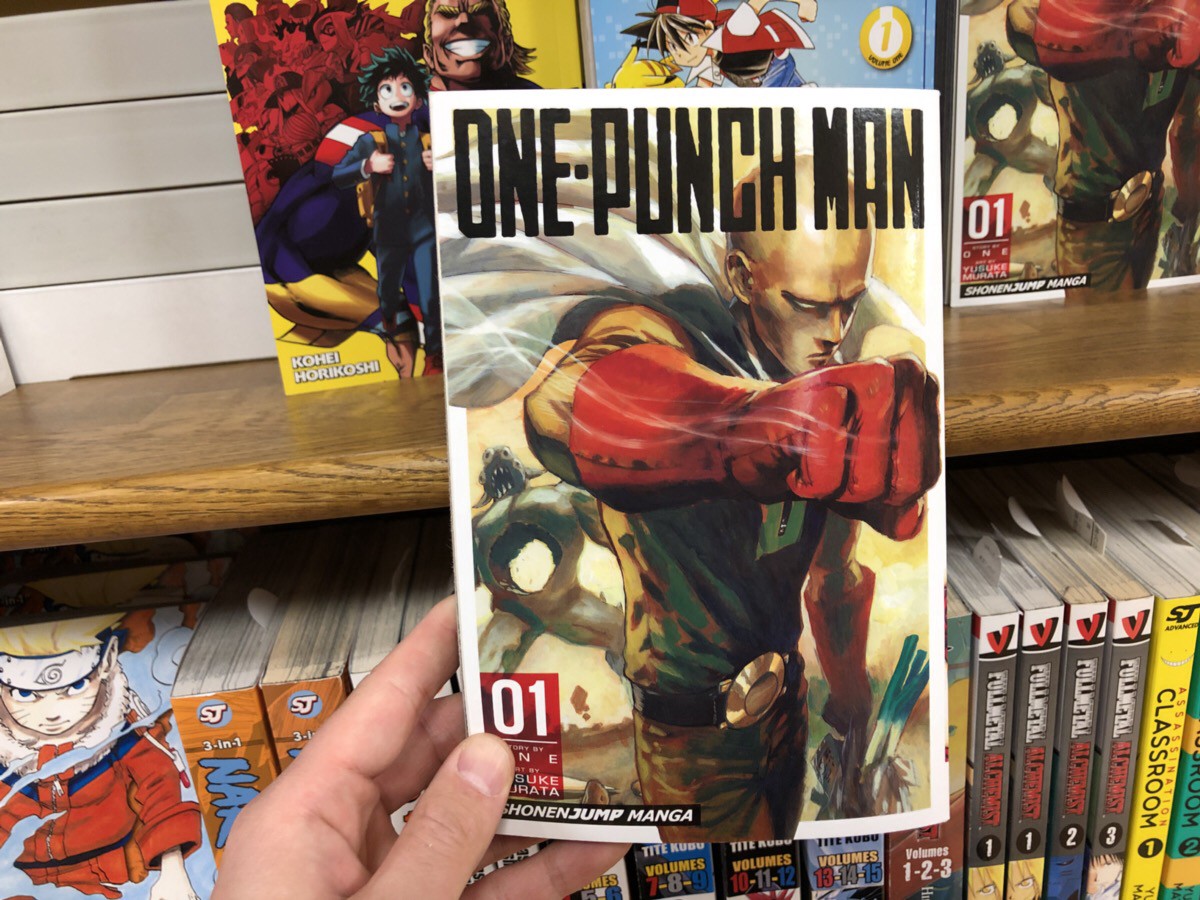 One-Punch Man (ワンパンマン) is one of the most popular manga among foreign fans. The comedy superhero-themed manga features the main character Saitama who never looks cool. On the other hand, he is the strongest of all the characters in this manga and has almighty power which enables him to beat any enemies (no matter how powerful they are) with just a single punch. The contrast between his appearance and power is much interesting.
Author: written by ONE / illustrated by Yusuke Murata (村田雄介)
Time: 2012-present
Volumes: 18
For residents in Japan,
▶︎Check One-Punch Man on Amazon.co.jp! ▶︎Read on your Kindle
9. Death Note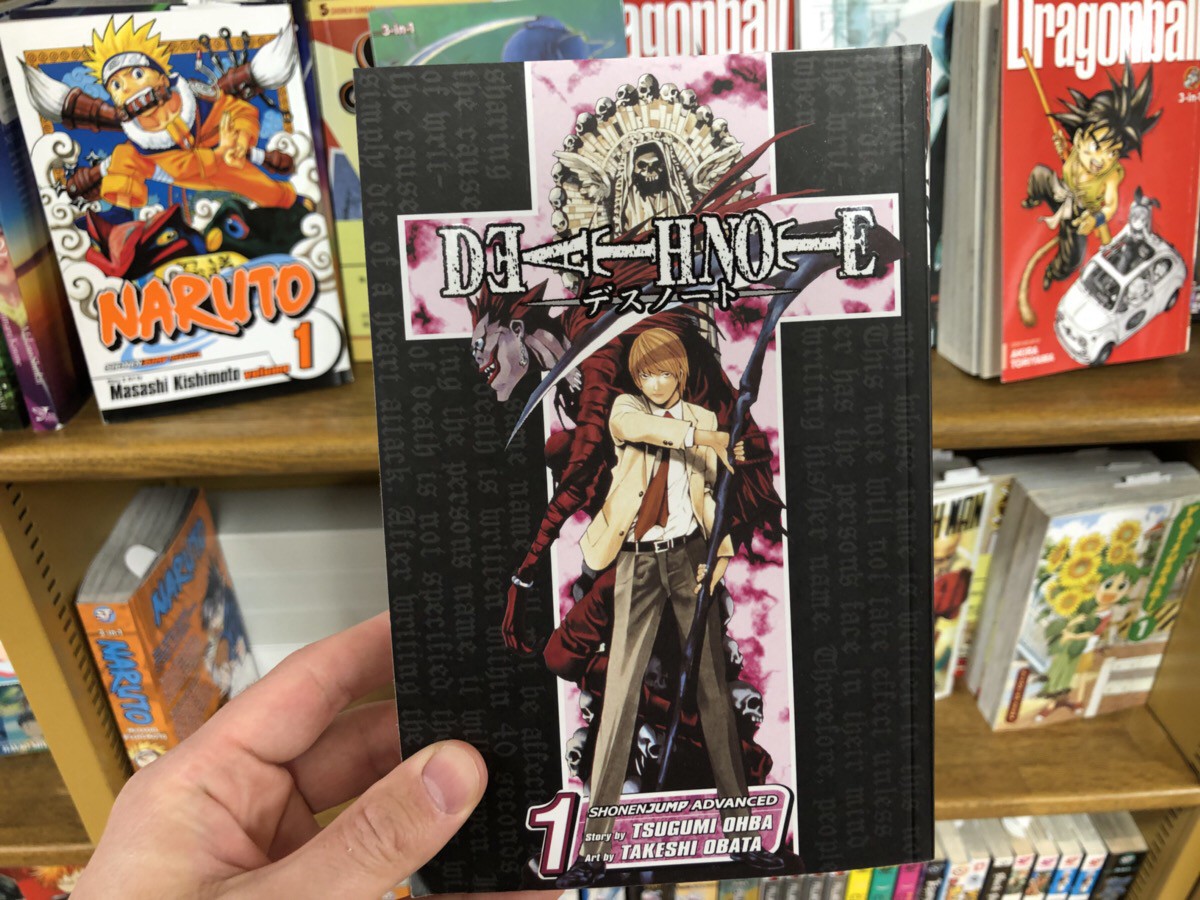 Death Note (デスノート), serialized on the Weekly Shonen Jump in the mid 2000s, has a unique and thrilling story. The symbol of this manga is a Death Note: when a name of a person is written on a Death Note, he or she dies. The main character Light Yagami with the Death Note and the Shinigami Ryuk is opposed to another main character L, however, that is no an ordinary battle but a mind game. You will have sweaty palms and a racing heart.
Author: written by Tsugumi Ohba (大場つぐみ) / illustrated by Takeshi Obata (小畑健)
Time: 2003–2006
Volumes: 12
For residents in Japan,
▶︎Check Death Note on Amazon.co.jp! ▶︎Read on your Kindle
8. Attack on Titan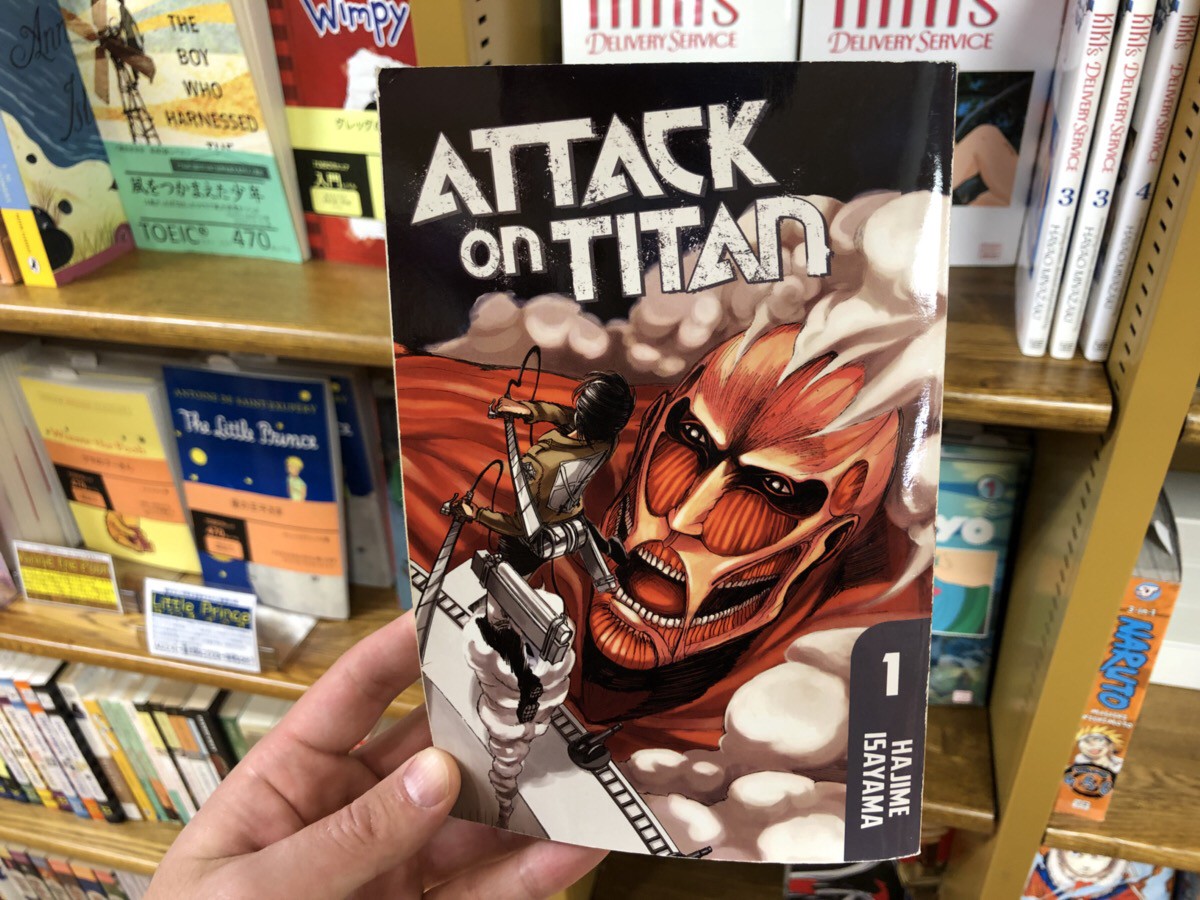 Attack on Titan (進撃の巨人) is one of the most famous and popular ongoing manga series. The eccentric theme of people versus the gigantic creatures Titans has surprised manga fans since it was released in 2009. The shadowy story is filled with mystery, and you will be craving to know why on earth the Titans attack people and what they are at all.
Author: Hajime Isayama (諫山創)
Time: 2009–present
Volumes: 27 (As of March, 2019)
For residents in Japan,
▶︎Check Attack on Titan on Amazon.co.jp! ▶︎Read on your Kindle
7. Slam Dunk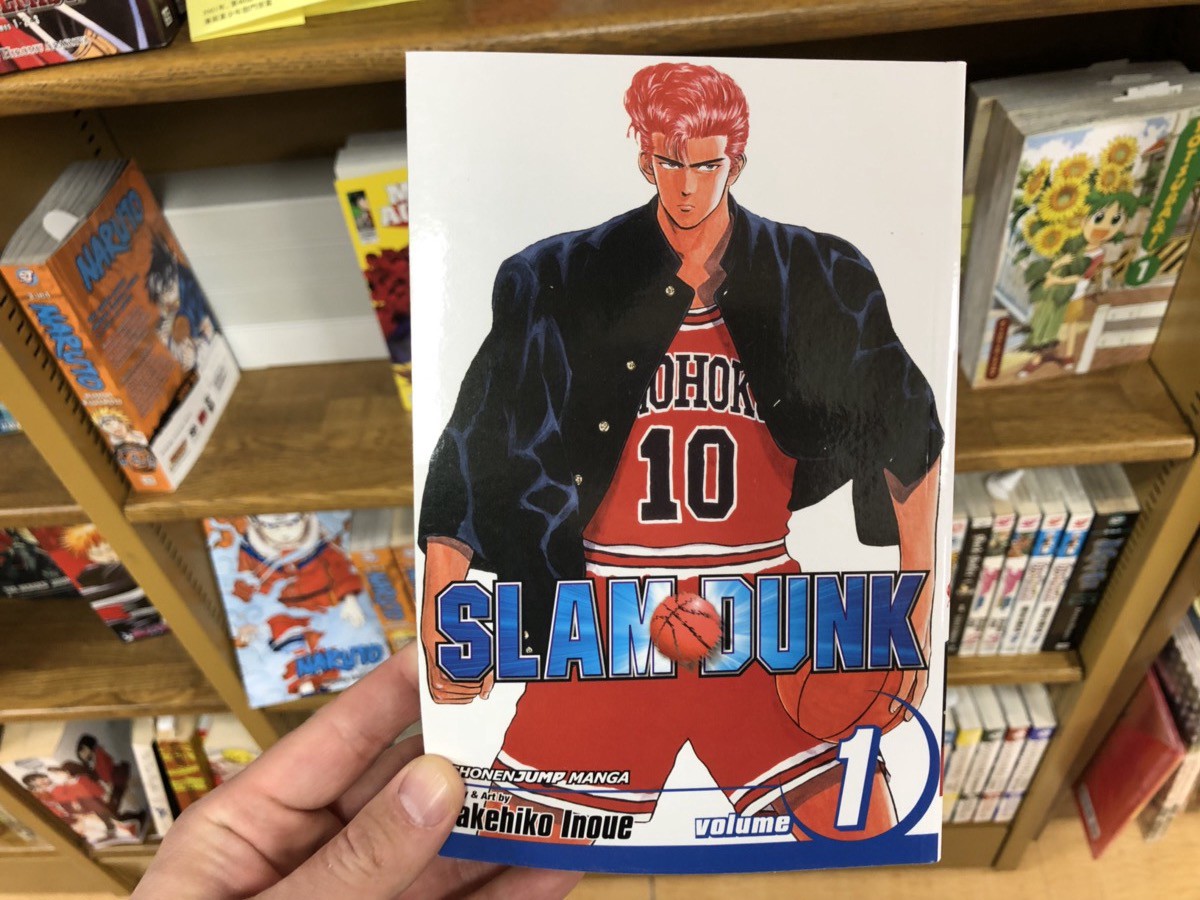 Slam Dunk (スラムダンク), contributed to the golden age of the Weekly Shonen Jump in 1990s, is a popular basketball-themed manga. A high-school guy Hanamichi Sakuragi, who has not experienced any sports, starts playing basketball and rapidly develops his skill having an amazing physical ability. In addition to Hanamichi, what's attractive in this manga is other unique characters such as his rival Kaede Rukawa and Akira Sendo. The basketball story has made basketball much more popular which had been less known sports in Japan.
Author: Takehiko Inoue (井上雄彦)
Time: 1990–1996
Volumes: 31
For residents in Japan,
▶︎Check Slam Dunk on Amazon.co.jp!
6. Naruto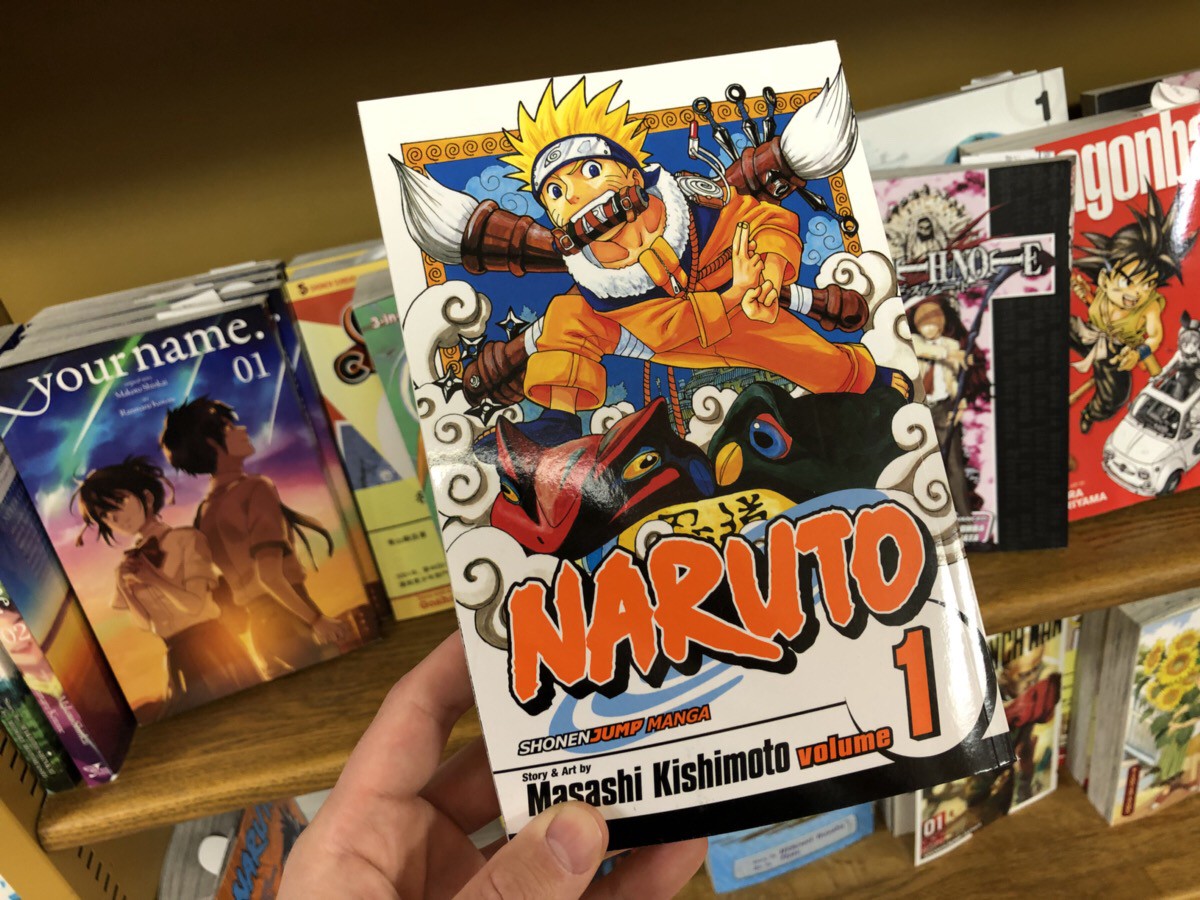 Lots of Japanese manga fans look on Naruto as the best manga in Japan. The Ninja-themed manga with one of the most explosive sales in 2000s popularized the existence of Ninja worldwide. The story of the main character Naruto, who is hopeless as Ninja in the first place but develops his skill repeating setbacks, is impressive. Following the story, the sequel has started with Naruto's son named Boruto as the new main character.
Author: Masashi Kishimoto (岸本 斉史)
Time: 1999–2014
Volumes: 72
For residents in Japan,
▶︎Check Naruto on Amazon.co.jp! ▶︎Read on your Kindle
5. Fullmetal Alchemist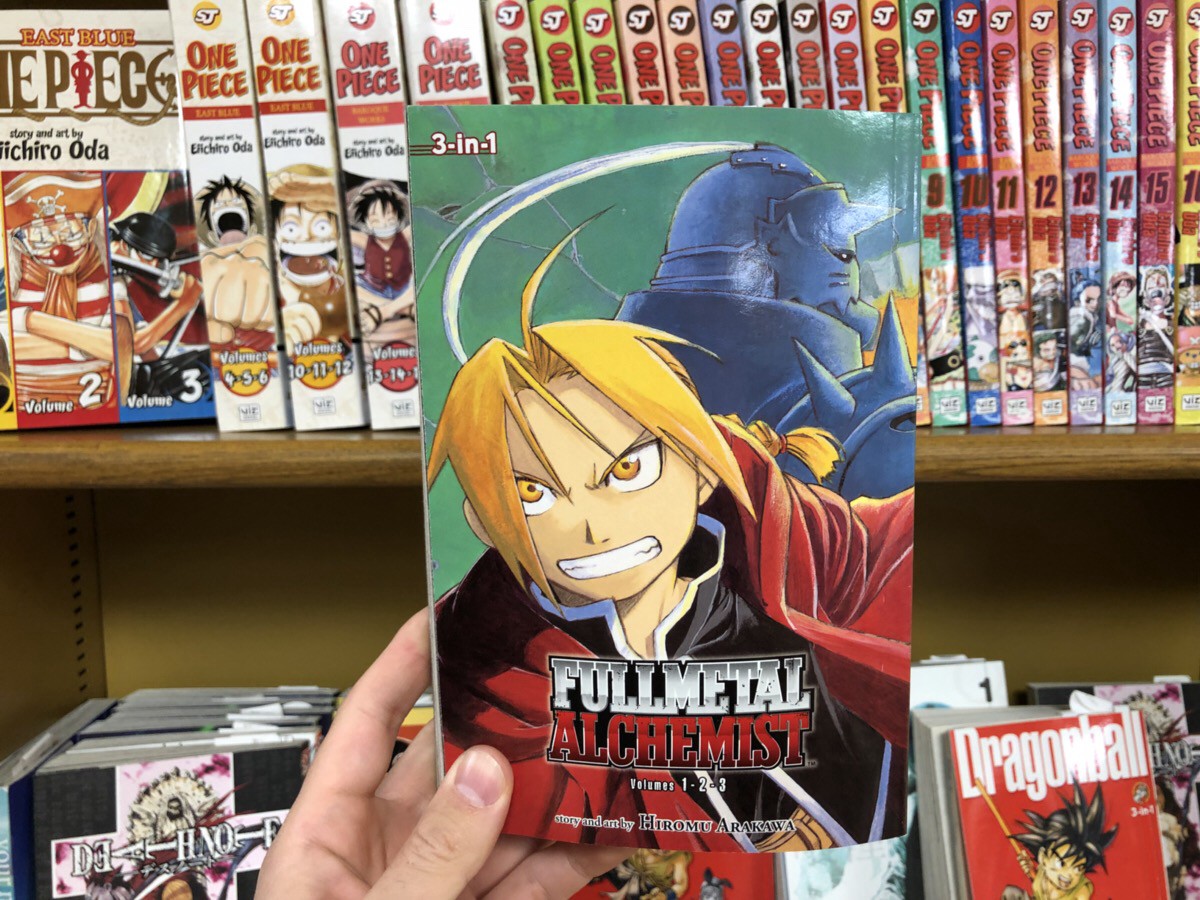 Fullmetal Alchemist (鋼の錬金術師) is one of most-read fantasy manga in 2000s. Its story proceeds with alchemists who have the ability to create anything they desire in exchange for something of equal value. The talented alchemist brothers Edward and Alphonse Elric tries to bring their died mother alive and that ends up in failure. It is prohibited to use alchemy to bring someone dead alive or create a human being. Their story starts at the point where Edward lost his arm and Alphonse sacrificed his entire body in compensation for the taboo.
Author: Hiromu Arakawa (荒川弘)
Time: 2001–2010
Volumes: 27
For residents in Japan,
▶︎Check Fullmetal Alchemist on Amazon.co.jp! ▶︎Read on your Kindle
4. One Piece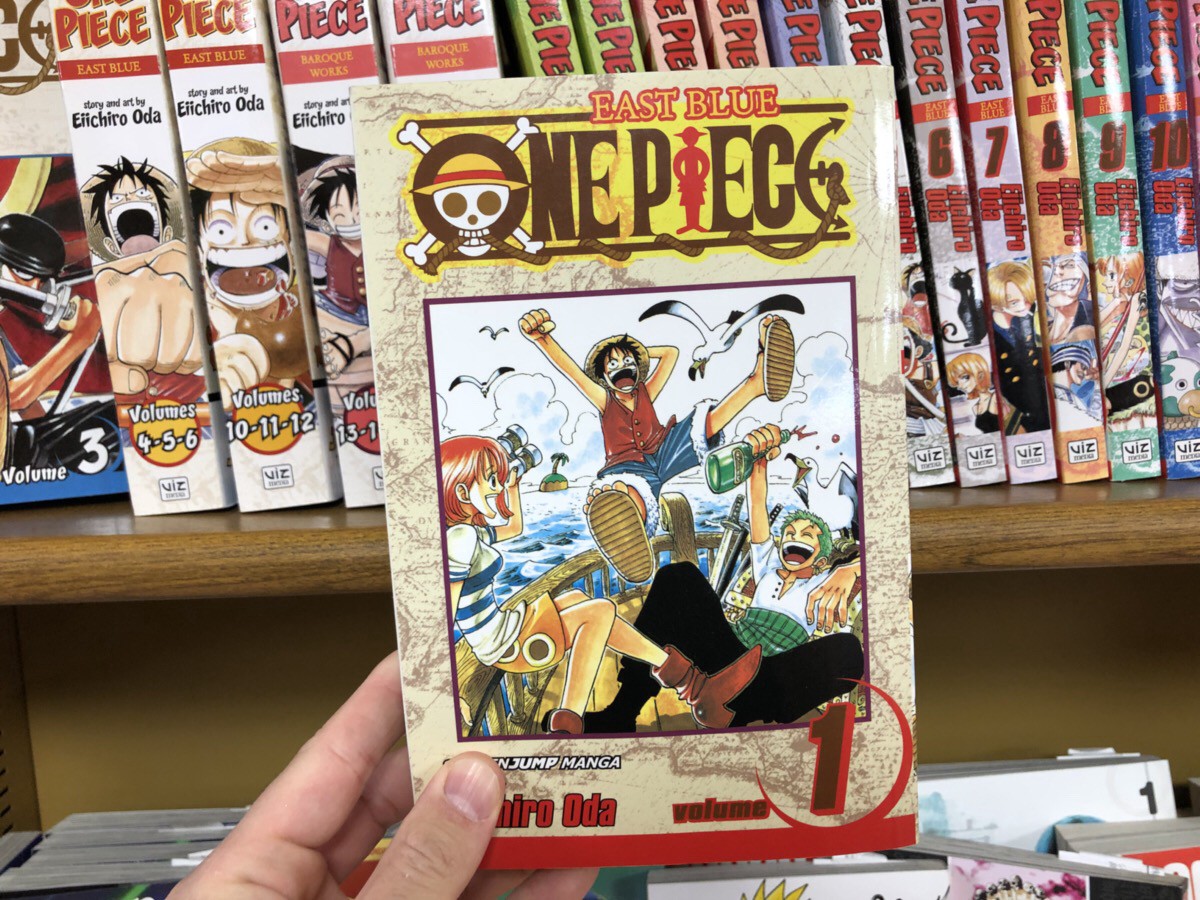 One Piece, the legendary ongoing Shonen Jump manga series, is the best selling and the most famous manga in Japan without doubt. A pirate Monkey D. Luffy with his crews sailing around the sea to seek the world's ultimate treasure known as "One Piece". One of the points of this manga is a Devil Fruit, and almost main characters get special power by eating a Devil Fruit. In the case of Luffy, the Devil Fruit changed his body into the rubber one. Each character's personality is described uniquely and each of their backgrounds is really impressive. The story of One Piece makes you get excited and moved to tears. It has been translated into foreign languages in more than 40 countries and regions around the world.
Author: Eiichiro Oda (尾田 栄一郎)
Time: 1997-present
Volumes: 92 (As of March, 2019)
For residents in Japan,
▶︎Check One Piece on Amazon.co.jp! ▶︎Read on your Kindle
3. Akira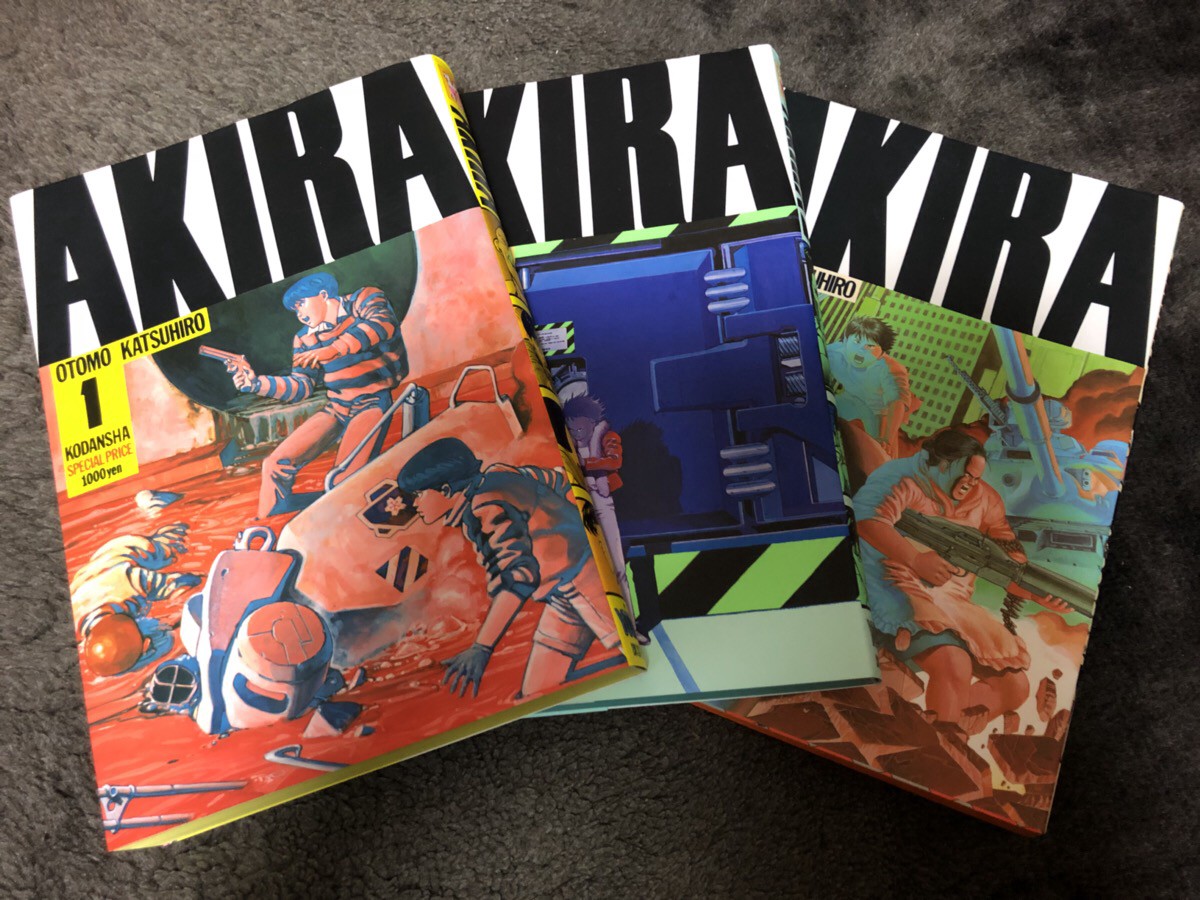 Akira, written by the renowned author Katsuhiro Otomo, is one of the most famous and praised Japanese manga all round the world. The setting of Akira is the futuristic and catastrophic city Neo-Tokyo in 2019 (which is this year in the real world when I write this article) which is 37 years later before Tokyo is destroyed by an enormous explosion. Surprisingly, 2020 Tokyo Olympic Games are scheduled in this manga though it was written from 1982 (what a prediction!). The two main characters Shotaro Kaneda and Tetsuo Shima are mixed up in the chaotic conspiracy of the government with Akira who looks like a small child and has the devastating psychic power.
Akira describes the disaffected young people in the Showa period around 1960–70 who were positioned to anti-establishment. Akira was also released as an anime film in 1988, which acquired a good reputation worldwide. The manga is famous for evolving the basic idea of Japanese manga and inspiring many authors such as Akira Toriyama of Dragon Ball and Masashi Kishimoto of Naruto.
Author: Katsuhiro Otomo (大友克洋)
Time: 1982–1990
Volumes: 6
For residents in Japan,
▶︎Check Akira on Amazon.co.jp!
2. Hunter x Hunter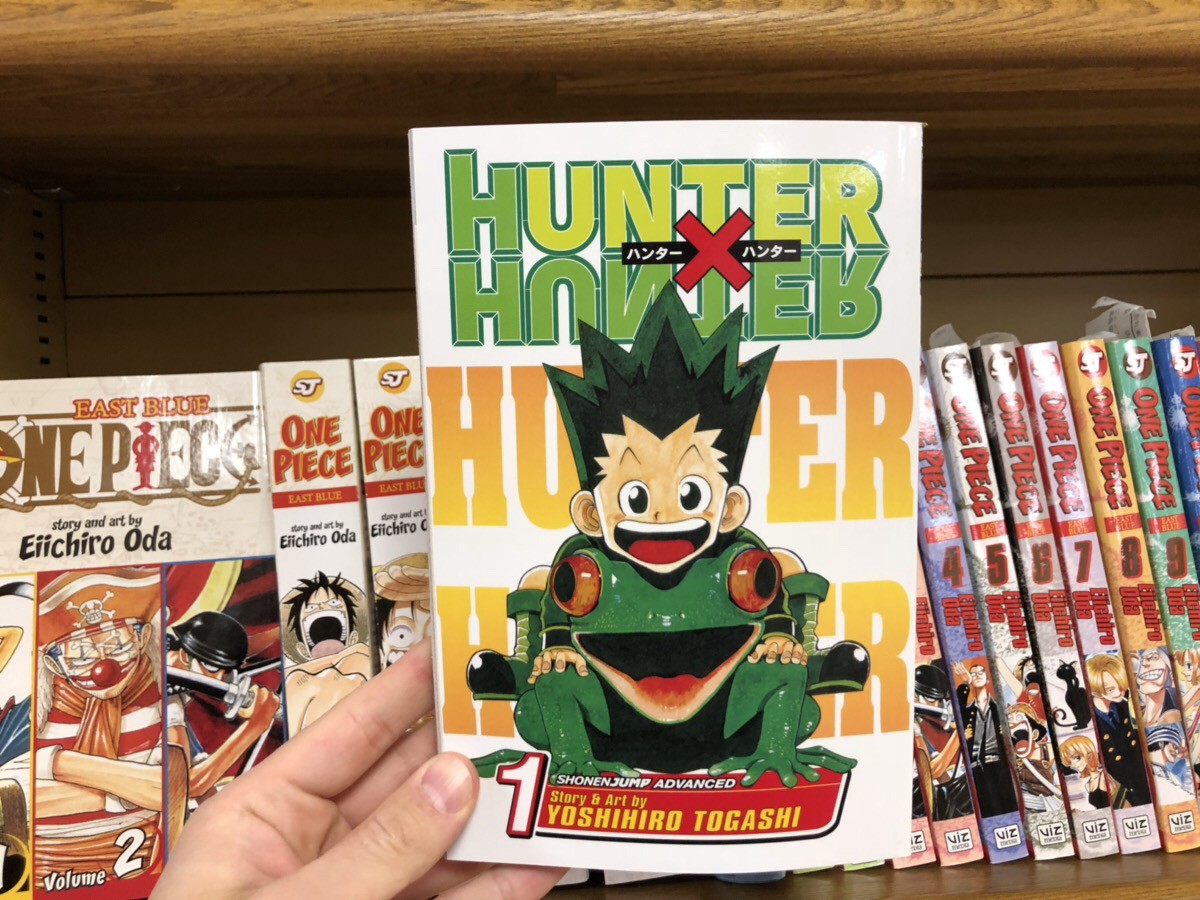 Hunter x Hunter, ranked 2nd on this manga ranking, is the Weekly Shonen Jump's adventure and fantasy manga. It focuses on the main character Gon Freecss who is a young boy. He starts his journey to find his father Ging Freecss who left him at a young age. While traveling, he meets lots of attractive characters including Killua Zoldyck, Kurapika, Leorio, etc. They develop their skills and fight a heated battle with their opponents using Nen, which is the ability to control their own life energy.
In addition to that, well-designed mind games are one of the highlights of Hunter x Hunter. It is little difficult for children to understand without careful reading. The whole story so far can be divided into several parts, and it is going on now. However, some fans think this story is completed with the battle with Meruem on the Chimera Ant Arc. Still, they are looking forward to Yoshihiro Togashi's making the next episodes. The author Yoshihiro Togashi is famous for another outstanding work Yu Yu Hakusho (幽☆遊☆白書).
Author: Yoshihiro Togashi (冨樫義博)
Time: 1998-present
Volumes: 36 (As of March, 2019)
▶︎Buy Yu Yu Hakusho at Amazon.com
For residents in Japan,
▶︎Check Hunter x Hunter on Amazon.co.jp! ▶︎Read on your Kindle
1. Dragon Ball
I won't let anyone complain about this: the best Japanese manga is Dragon Ball (ドラゴンボール) while it's a really hard decision for me, which is the most successful manga and anime of all time. Dragon Ball, serialized by the world-famous author Akira Toriyama between 1984 and 1995, is the pioneer of adventure and martial arts themed manga. Originality of the ideas in this manga surprised many people when it started to be published. For example, Kamehameha which is an energy attack the characters emit.
The main character Son Goku starts his journey to look for Dragon Balls which grant a wish to a person who collects all of the seven Dragon Balls. There are a large number of cool and exciting battles on the way and Goku grows up through those battles. It is said that Goku with the Super Saiyan transformation is the stronger hero that any other manga's characters. The two generations of Goku, his sons Gohan and Goten are mainly featured in the whole story. It's interesting to see how they grow up and become stronger, and even enemies are loved by fans including Vegeta and Piccolo.
The official sequel to Dragon Ball has been published as Dragon Ball Super by Akira Toriyama since 2015. It is also well-known by foreign people since Dragonball Evolution was released as a live-action film in Hollywood.
Author: Akira Toriyama (鳥山明)
Time: 1984–1995
Volumes: 42
▶︎Buy Dragon Ball (3-in-1 Edition) at Amazon.com
For residents in Japan,
▶︎Check Dragon Ball on Amazon.co.jp! ▶︎Read on your Kindle
▽If you are interested in more recommended manga, check these lists!
▽For anime fans all over the world, here is the list of 30 best anime of all time!
▽How about checking the 30 best anime movies list of all time?
Did you find something you wanted to read? All of those ten manga can be enjoyed in English and other languages. For Japanese manga fans, if there are some manga above that you have not read yet, it's really recommended to read them! And, I would be really glad if you could let me know your best manga by leaving a comment. For more info about Japanese culture, you might also like these articles below, too.
▽Related Articles▽
▼Editor's Picks▼
---