Demon Slayer: Kimetsu no Yaiba Tamagotchi to be Released in 2020
Kimetsu Tamagotchi: Bandai Tamagotchi x Demon Slayer (Kimetsu no Yaiba) Collaboration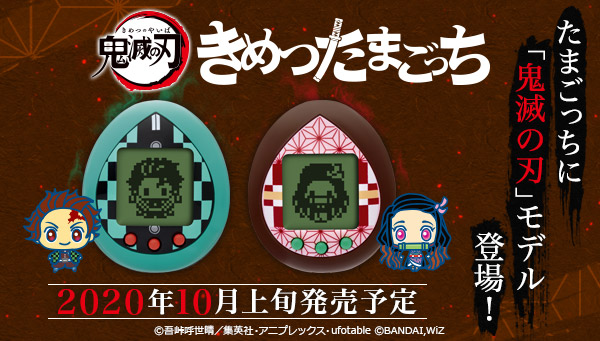 Shortly after announcing the release of Evatch, the new Tamagotchi toy in collaboration with the legendary Japanese animation, Neon Genesis Evangelion, Bandai has just revealed that Tamagotchi will be making another collaboration this year with one of the most popular Japanese anime/manga series today, Demon Slayer: Kimetsu no Yaiba, which you can raise your own Demon Slayer. Kimetsu Tamagotchi will go on sale in Japan in October 2020.
Currently, Demon Slayer is taking the world by storm, selling over 40 million copies including manga and anime sold across the world, and became one of the best selling mange series of all time. Demon Slayer is a perfect partner for Tamagotchi to celebrate its 25th anniversary next year.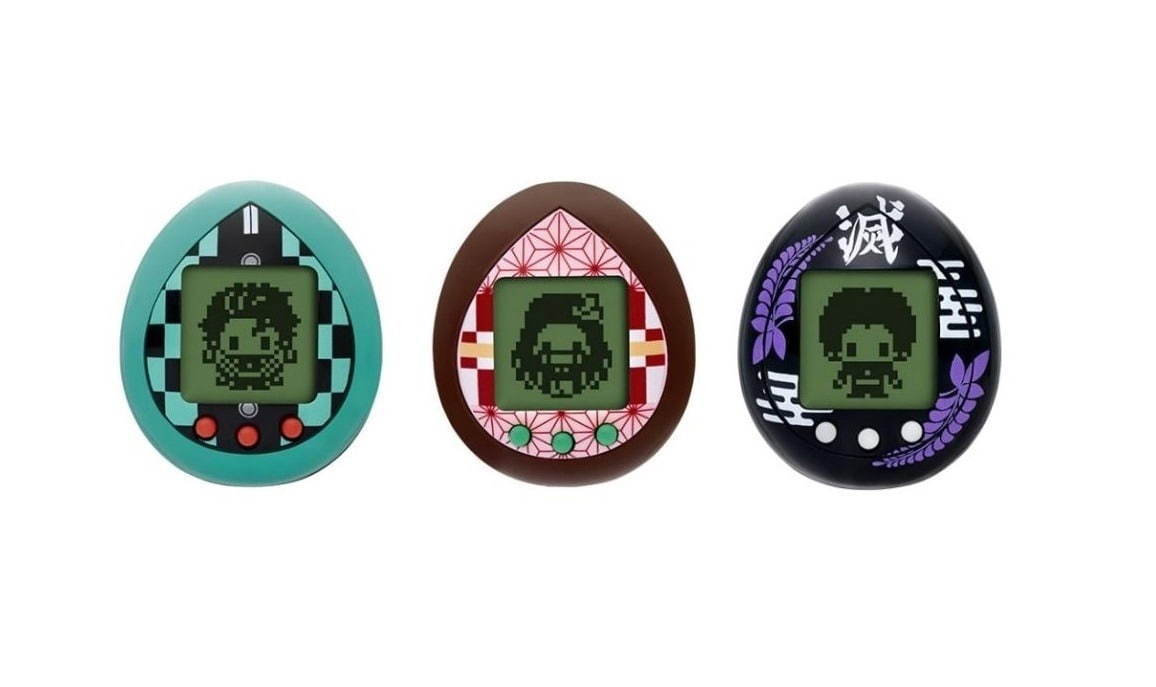 Kimetsu Tamagotchi will be available with three different colours inspired by main characters of the series: Tanjiro, Nezuko and Kisatsutai (the Demon Slayer Corps). The Kisatsutai model will exclusively available on Amazon.
The setting of the game is fairly based on the original story of Demon Slayer, and as you raise a member of Kisatsutai, they can be trained to be one of 9 Hashira (pillar), the elite warriors including Tanjiro, Zenitsu and Inosuke.
You would need to feed the character with rice balls or tea when they are hungry, and play three types of mini games to train them. If you neglect them, they might get injured or dismissed by Kakushi, the brigade of Demon Slayers. In addition, some of the greatest enemies of the story might appear in a process such as Muzan Kibutsuji.
Kimetsu Tamagotchi is scheduled to be released in October 2020, sold at toy stores, department stores, electronics stores and online shopping sites. The price is 2,530 yen (tax included). Pre-order is available at the official online store of Bandai from 1st May 2020.
Tamagotch Online Store: https://toy.bandai.co.jp/series/tamagotchi/kimetsutamagotchi/
Bandai Online Store: https://p-bandai.jp/item/item-1000145432/
Thanks for reading! For more information about Japanese animation, here are more articles for you to check out 🙂
▽Related Articles▽
▼Editor's Picks▼
---