Demon Slayer: Kimetsu no Yaiba Cosmetics Collection
Ichiban Coffret Demon Slayer: Kimetsu no Yaiba Collection to be Released in Japan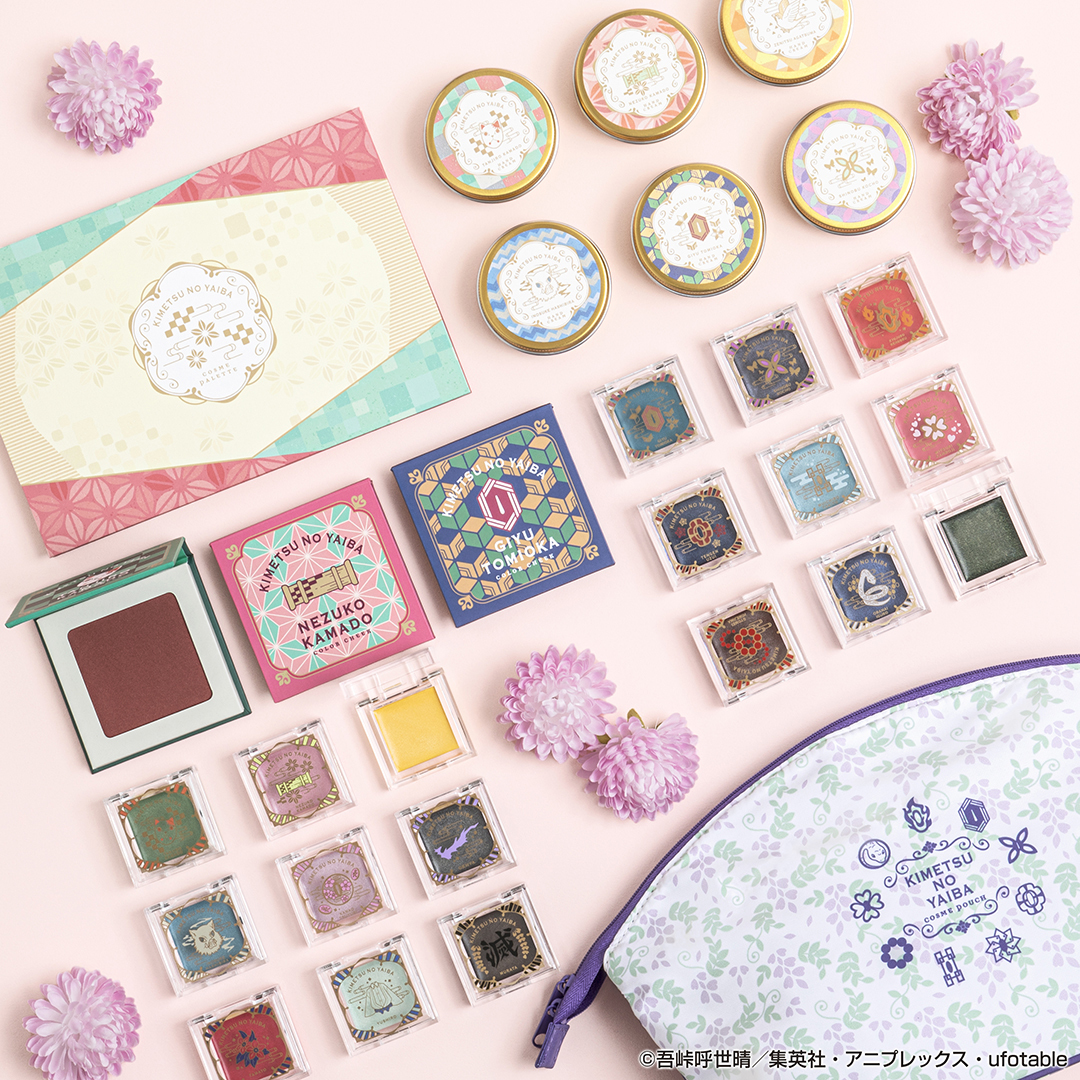 I think it's fair to say that 2020 was totally a year of Demon Slayer: Kimetsu no Yaiba. The new movie of this manga/anime series, "Demon Slayer: Kimetsu no Yaiba the Movie: Mugen Train" was released in Japan in October this year, and it has been literally taking the country by storm, breaking box-office records (currently reached Japan's 2nd highest grossing movie ever after Studio Ghibli's "Spirited Away"). Also in December, the final volume of its manga series was released, hitting a new manga sales record by selling over 2.8 million copies in the first week. Seems like nothing can stop Demon Slayer even COVID-19. Despite the pandemic, the series has been making a huge success, and seems like its boom will continue for a while.
Demon Slayer has been popular not only by anime/manga fans, but also numbers of brands and companies who want to work with this highly trending amine series of today. There has been hundreds of products collaborated with Demon Slayer released including UNIQLO, GU, sneakers, watches, Tamagotchi, sweets, snacks and drinks, and they are quite literally everywhere in Japan.
In late 2020, a new Demon Slayer: Kimetsu no Yaiba themed cosmetics collection was released, and it seems like a perfect Christmas or New Year's gift.
The latest collection of the character cosmetics lottery, Ichiban Coffret series finally made a collaboration with this mega-hit amine, and you can win exclusive makeup products inspired by the TV anime series Demon Slayer. The cosmetics collection consists of in total 28 makeup products with motif of popular character of Demon Slayer such as Tanjiro, Nezuko, Zenitsu, Inosuke and Giyu.
So let's find out how the Demon Slayer: Kimetsu no Yaba cosmetics collection looks like!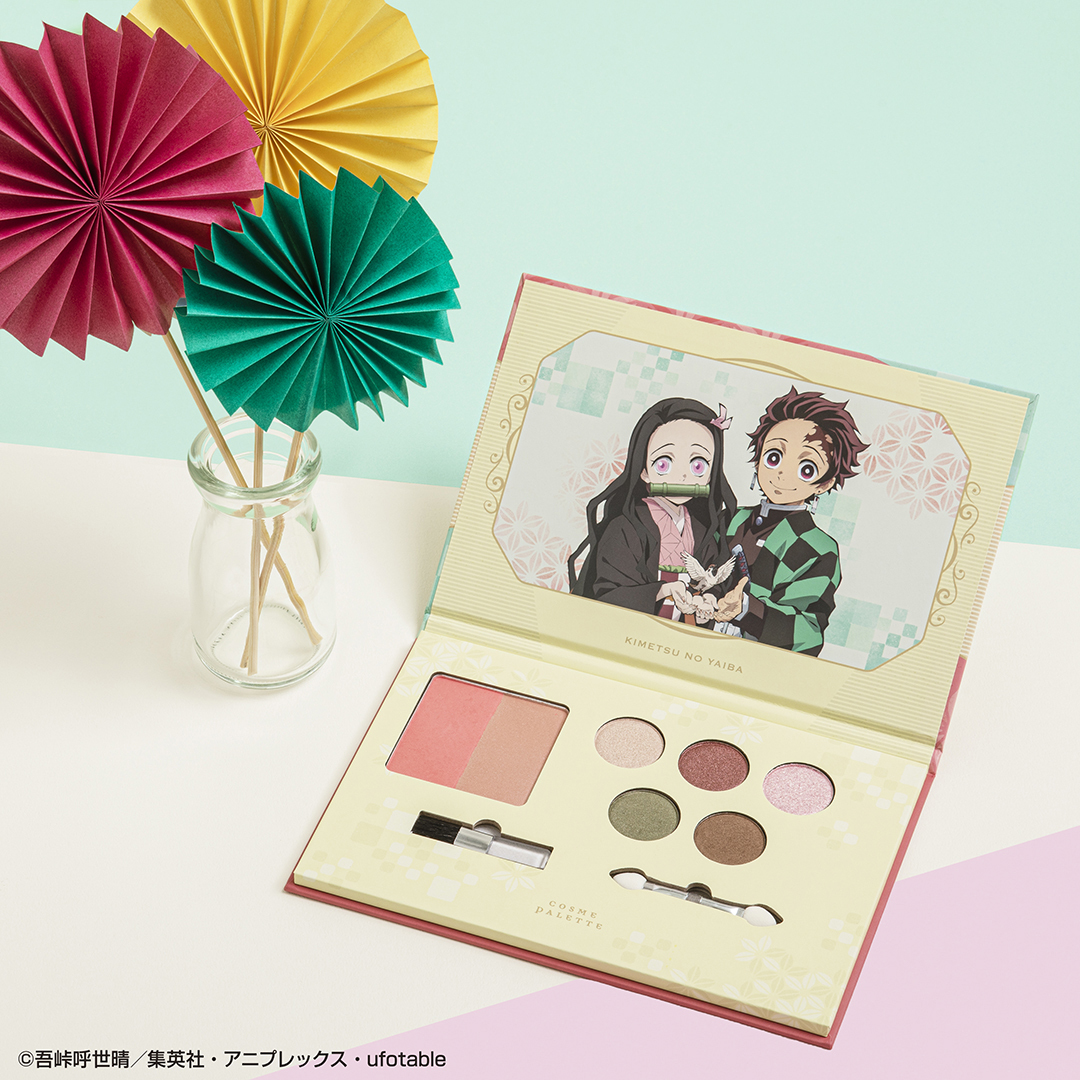 ▲ Prize A: Cosmetics Palette
The cosmetics palette consists 5 shades of eyeshadow and 2 shades of blush inspired by Tanjiro and Nezuko. It comes with a cheek brush and a eyeshadow tip.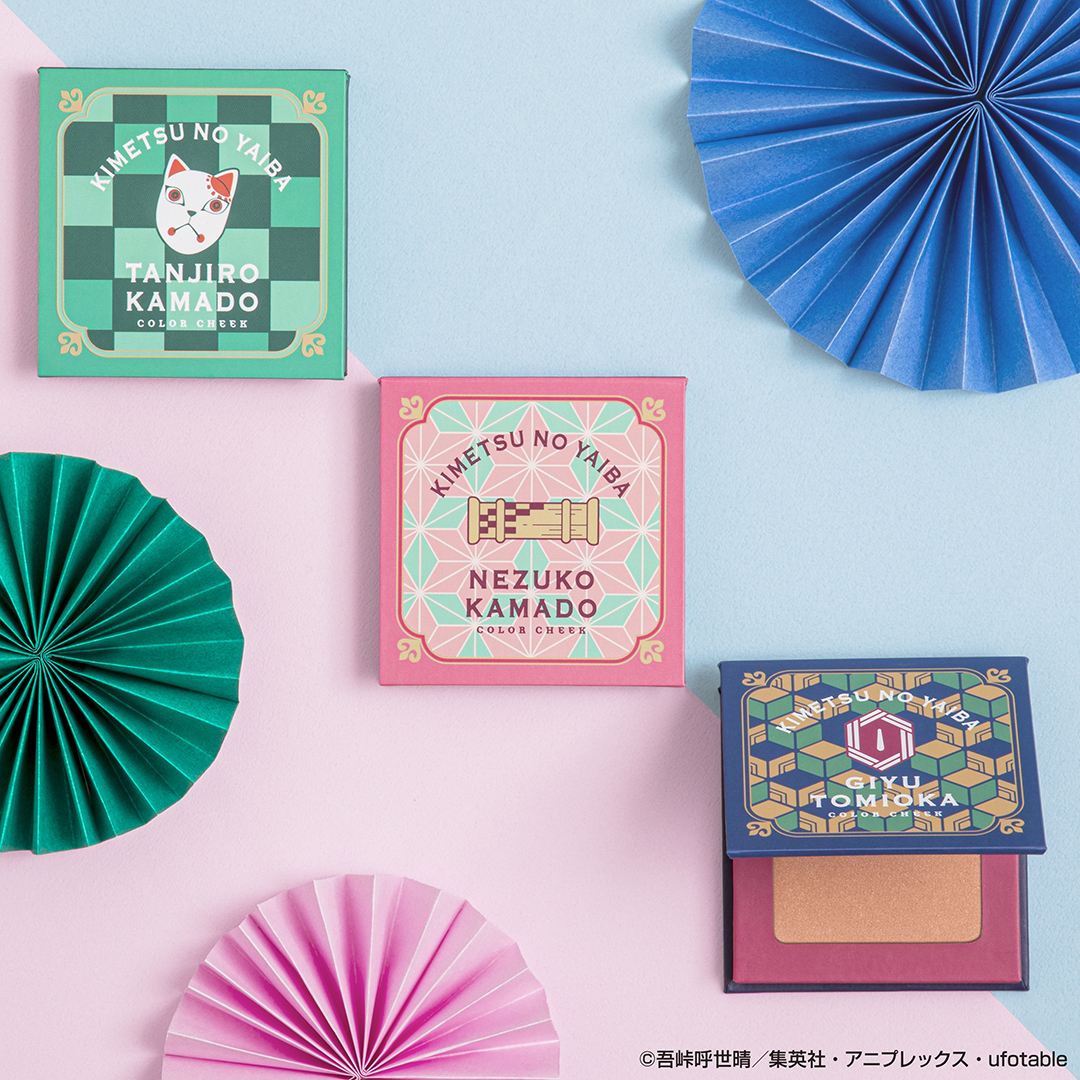 ▲ Prize B: Cheek Colour
The cheek blush compact is available with 3 varieties, and each shade and design is inspired by different characters: Tanjiro (terracotta), Nezuko (pink) and Giyu (orange).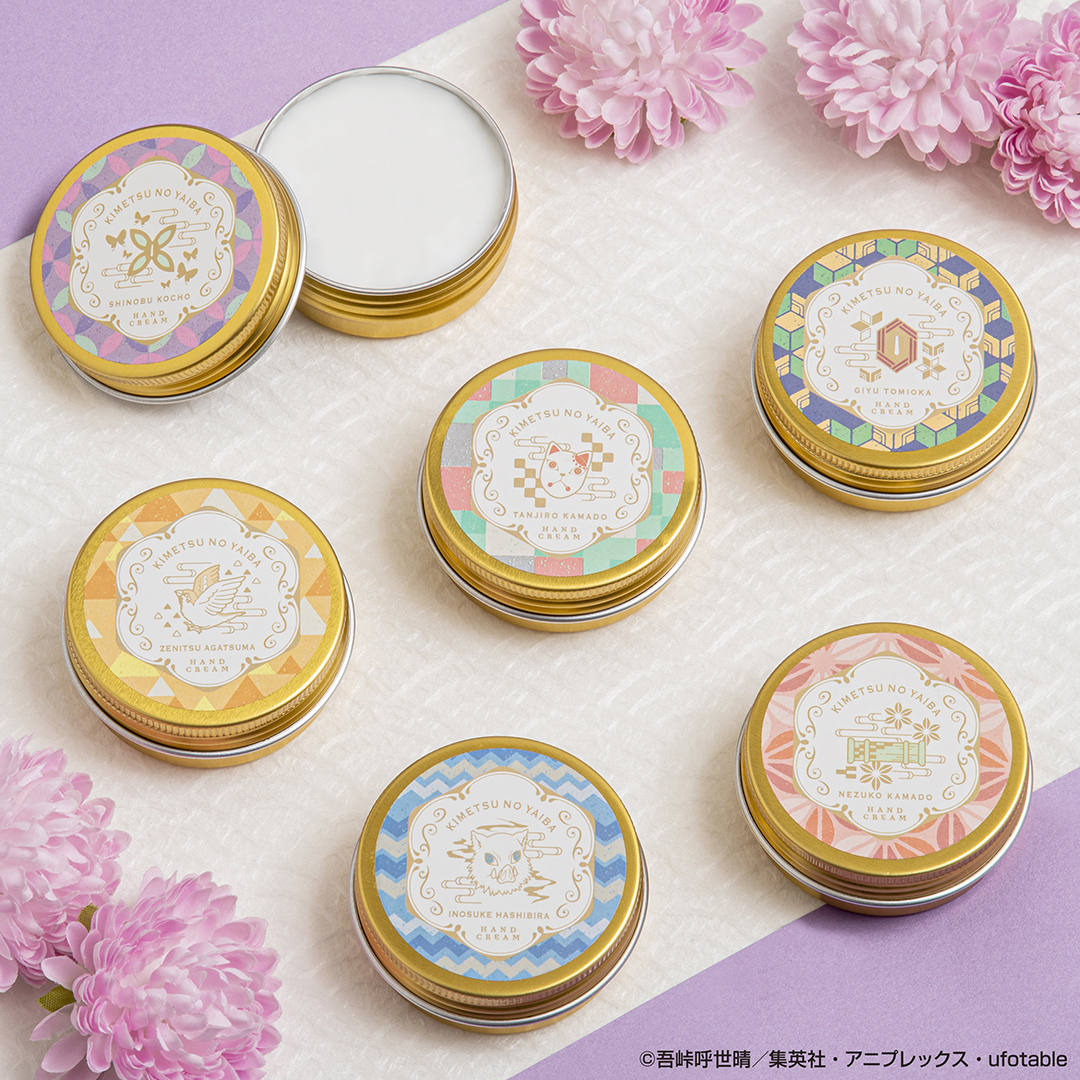 ▲ Prize C: Fragranced Hand Cream
6 kinds of hand cream come in a tin with special design and with a light scent inspired by characters: Tanjiro (Japanese cypress), Nezuko (peach), Zenitsu (yuzu), Inosuke (soap), Giyu (soda) and Shinobu (blueberry).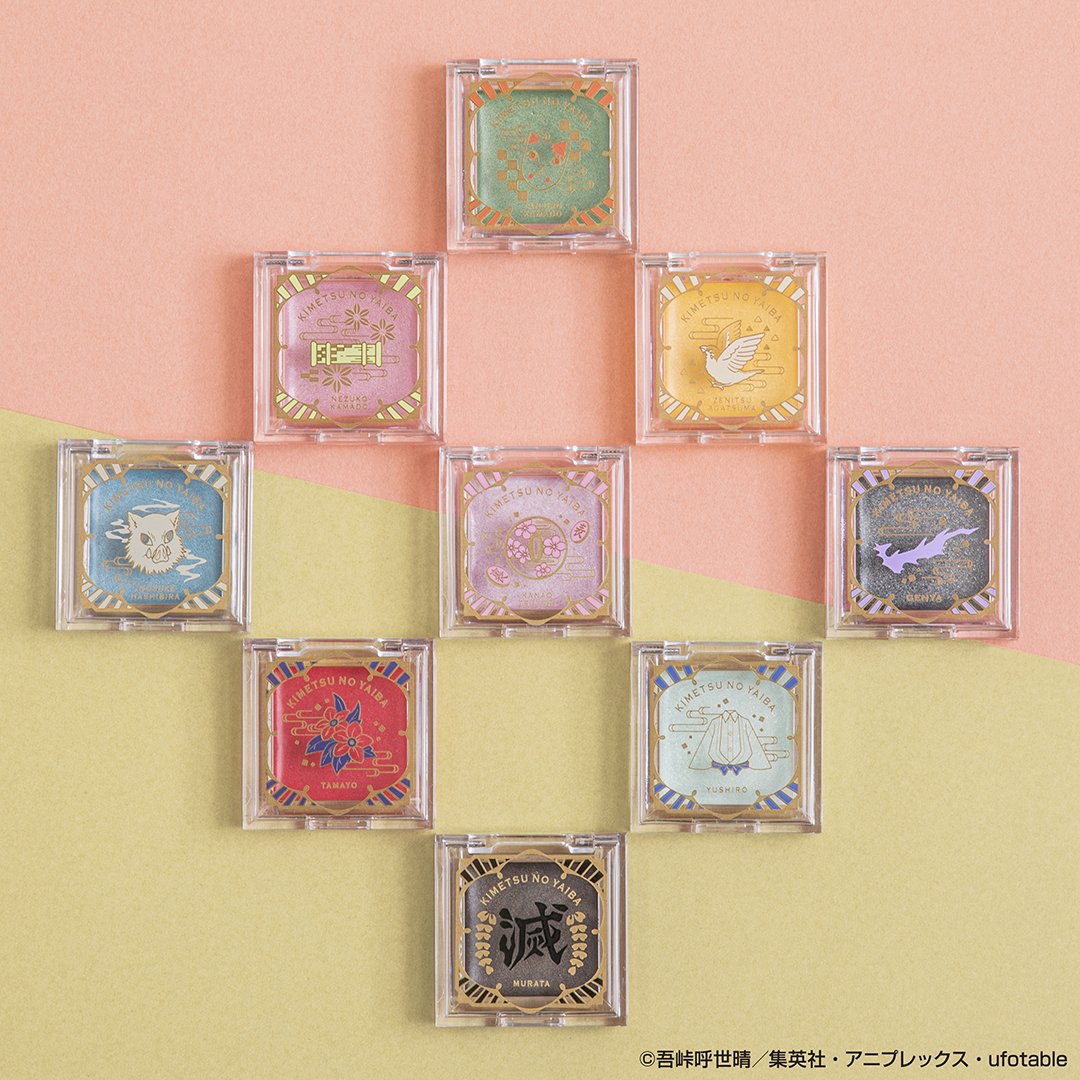 ▲ Prize D: Single Colour
The cream type multi-purpose colour compact is available with original blended shades inspired by 9 popular characters of the series: Tanjiro, Genya, Nezuko, Tamayo, Zenitsu, Yushiro, Inosuke, Murata and Kanao.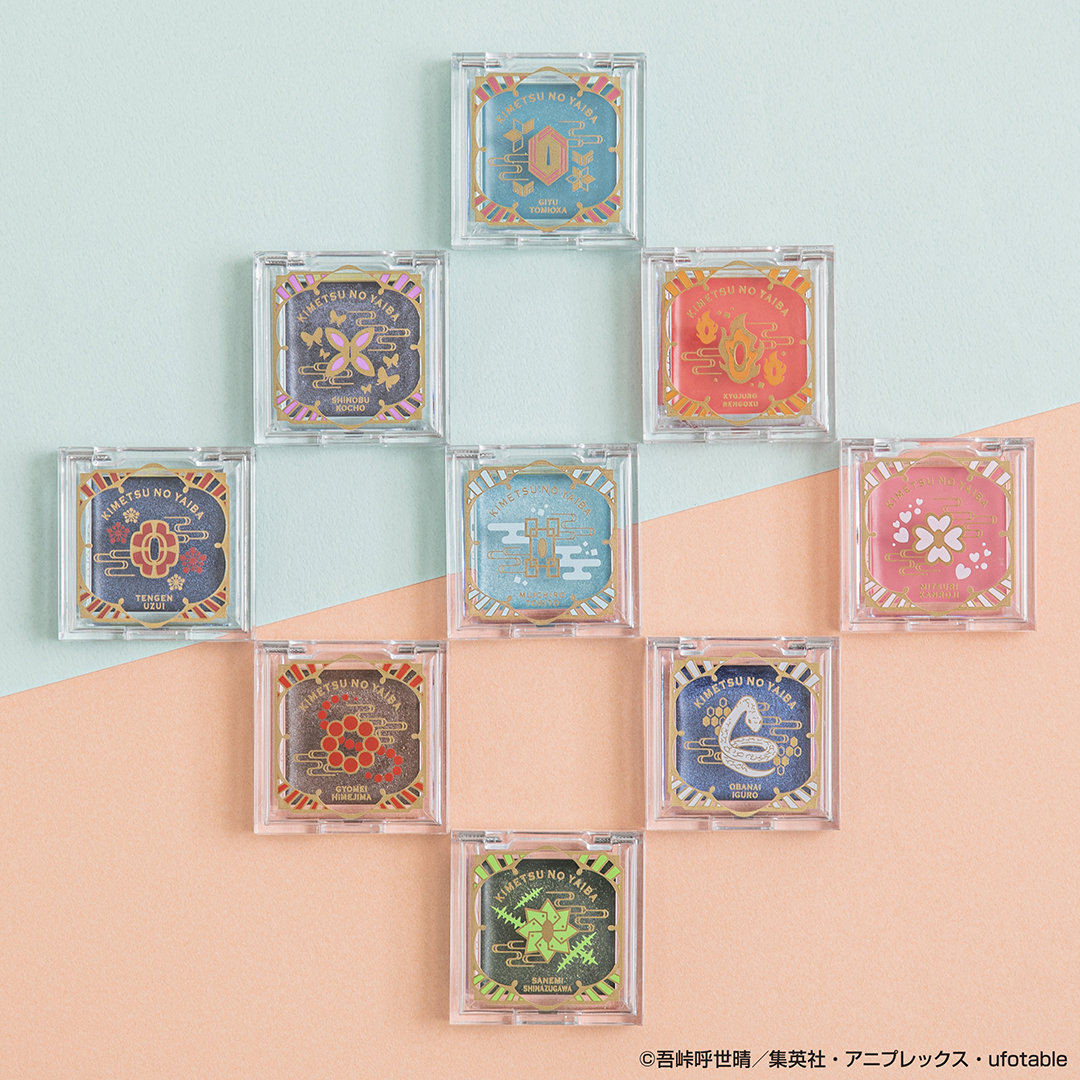 ▲ Prize E: Single Colour Hashira Meeting
The cream type multi-purpose colour compact comes with original blended shades with the image of 9 members of Hashira: Giyu, Mitsuri, Shinobu, Gyomei, Kyojuro, Obanai, Tengen, Sanemi and Muichiro.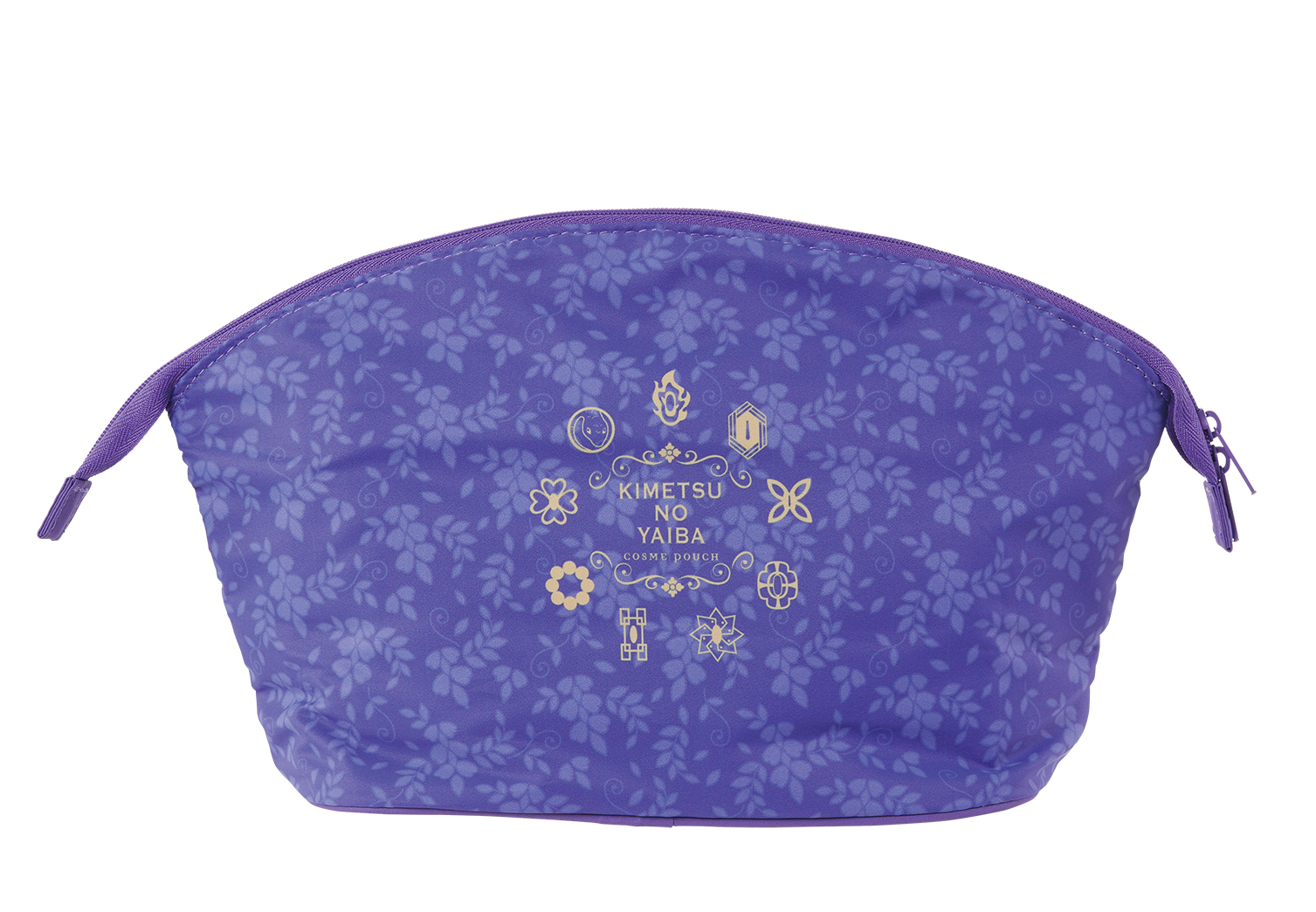 ▲ Last One Prize: Pouch
besides the makeup items, if you are lucky to pick the last lottery, you can win a cosmetics pouch with a wisteria pattern as the last one prize!
The collection is available from 19 December 2020 at various branches of bookstore, hobby store, game center, drugstore, Animate and Jump Shop in Japan, and the price of the lottery is 780 yen per drawing. You can research available stores from the official website (Japanese).
Official Website: https://bpnavi.jp/s/kuji/pc/medias/show_by_key/kimetsu_c
Store research: https://sn.bpnavi.jp/s/kuji/pc/ssc/search_pref/3061/prize/
*Please note that some stores may be closed, release date may be different or products may already be sold out.
(C)吾峠呼世晴/集英社・アニプレックス・ufotable
For more information about trendy Japanese beauty products, you may wanna check out these articles, too!
▽Related Articles▽
▼Editor's Picks▼
---