atmos x Demon Slayer: Kimetsu no Yaiba Collection 2020
Atmos to Release the Demon Slayer: Kimetsu no Yaiba Sneakers Collection in 2020 Winter in Japan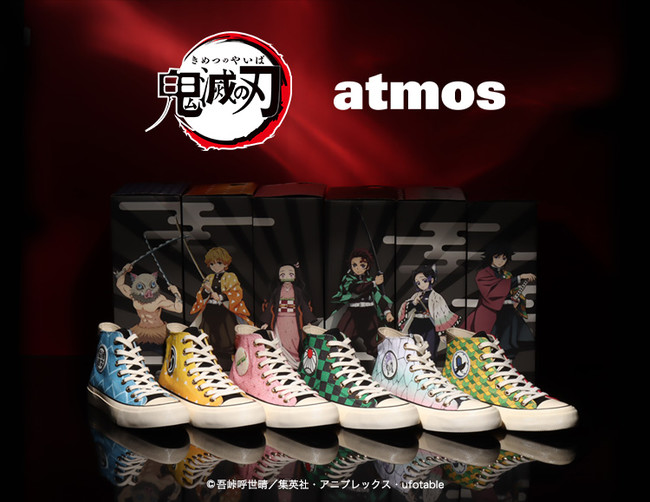 Anyone who is or has been to Japan in the last few months will have seen thousands of collaborations with the hot anime, Demon Slayer. From different candy and snacks companies to famous fashion brands, all companies want to make a collaboration with the most popular anime of the moment.
Demon Slayer: Kimetsu no Yaiba was first published in the Weekly Shonen Jump in 2016 and ended a few months ago, somewhat precipitated by personal problems of the author of the series. However, the boom of the series is still very present. To date, more than 80 million comics have been sold and now in October 2020 the launch of an animated film that would be the continuation of the anime series is scheduled.
On this occasion, "UBIQ" and "atmos" have designed 6 types of unisex sneakers inspired by the clothes of 6 of the most popular characters in the series. Although the designs have already been announced, the sneakers will not be available until the end of December as they are made to order, so a pre-order is needed now in October to get them. Each sneaker will cost 9,000 yen plus taxes, and the available sizes will be 23 to 30 cm.
Do you want to see the designs they have created? Let's go!
Tanijiro Kamado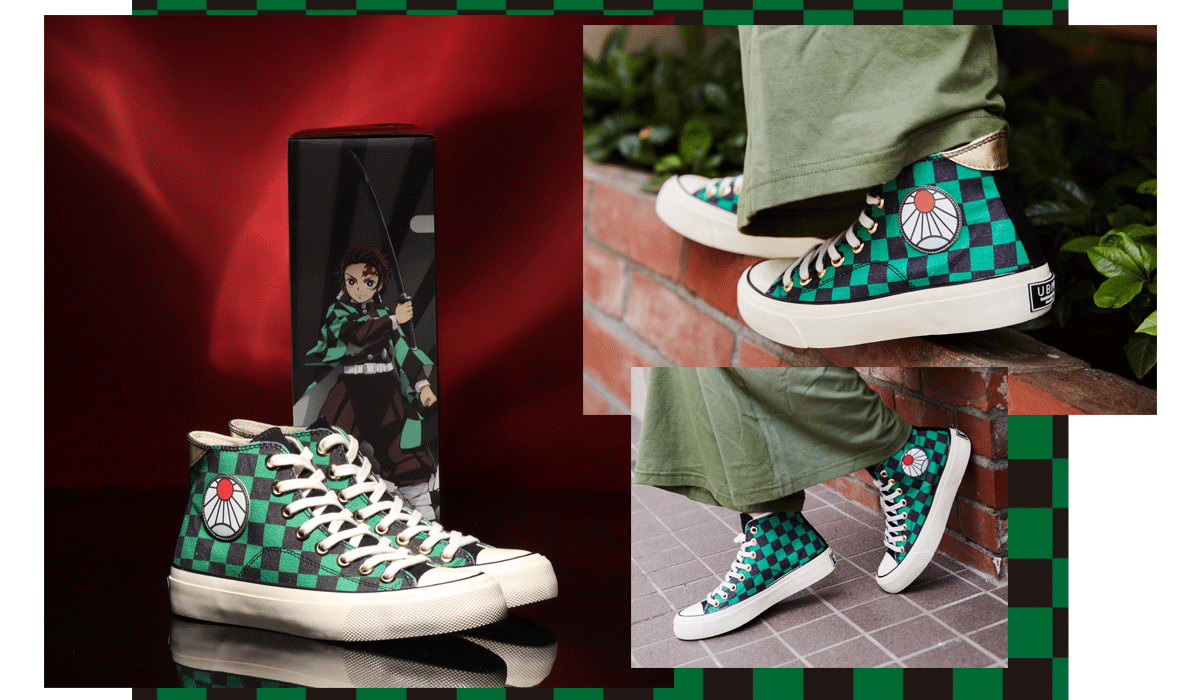 Nezuko Kamado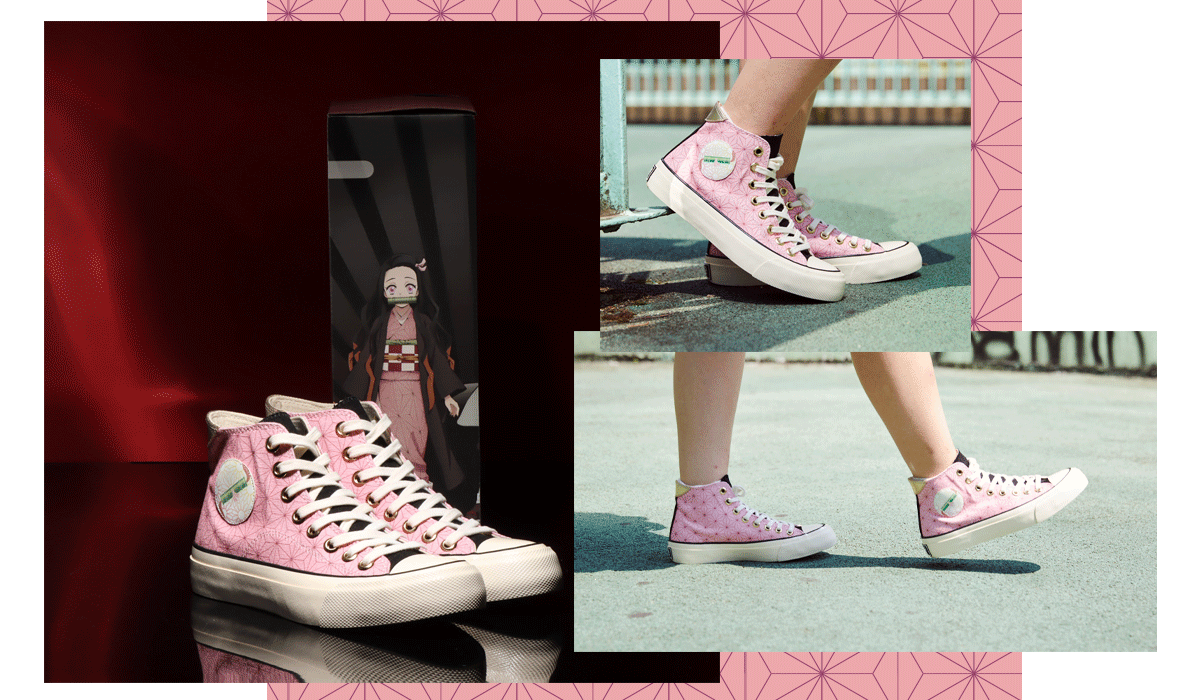 Zenitsu Agatsuma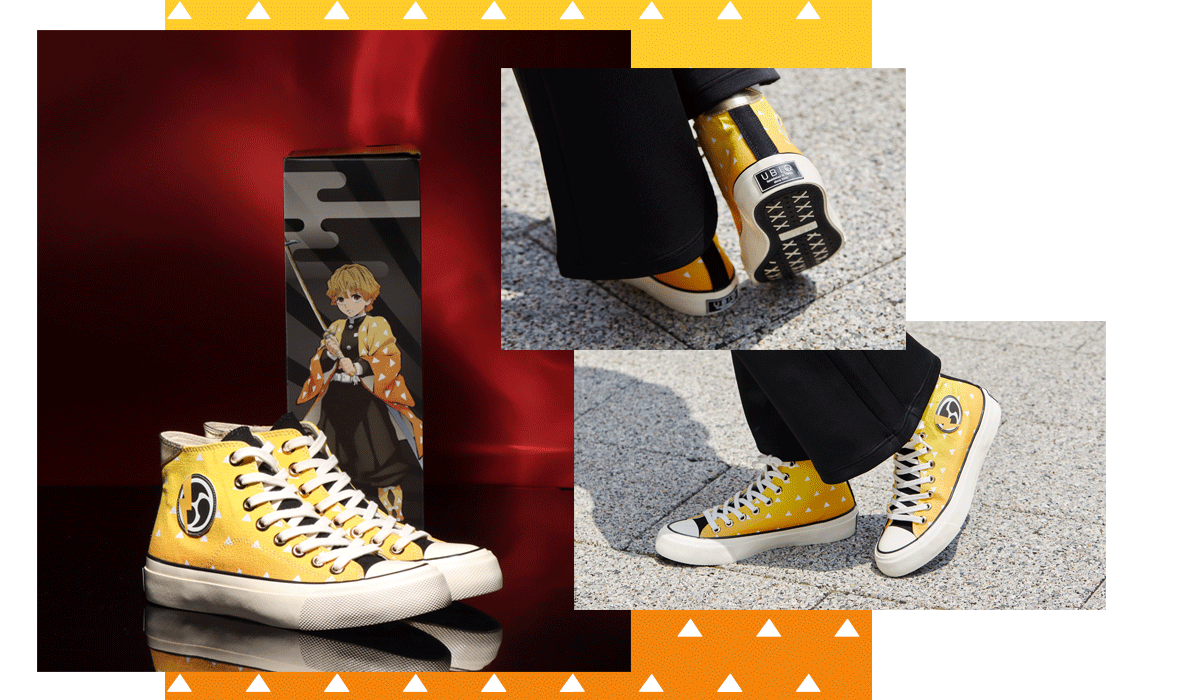 Inosuke Hashibara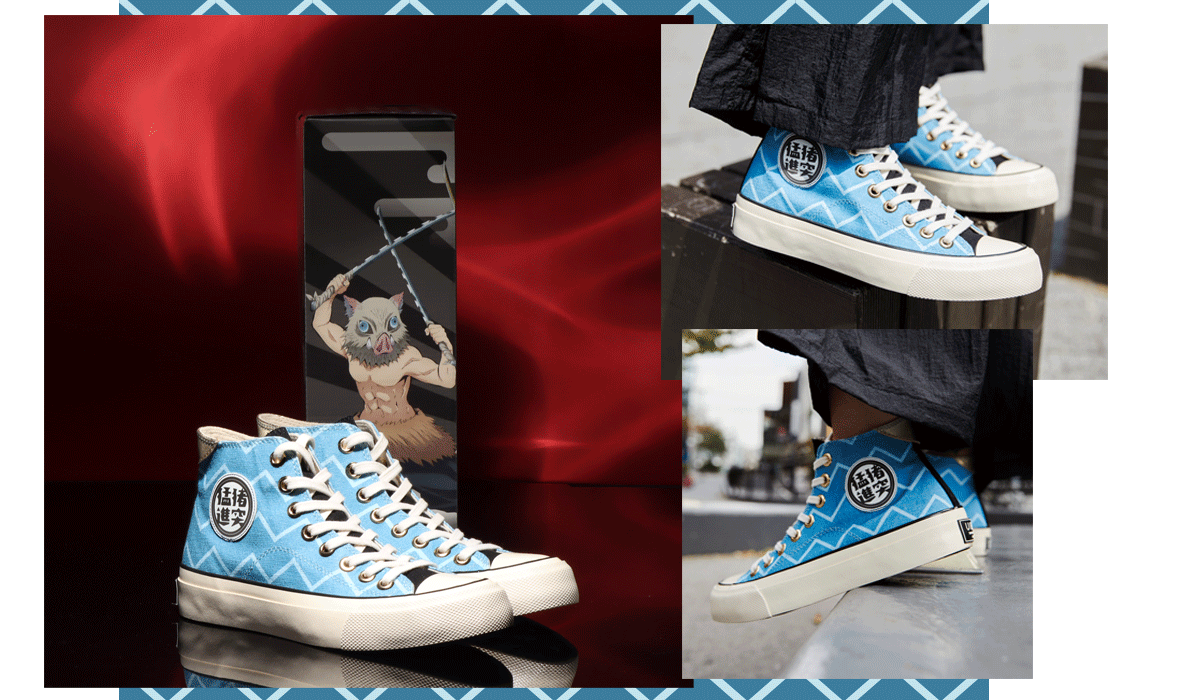 Giyu Tomioka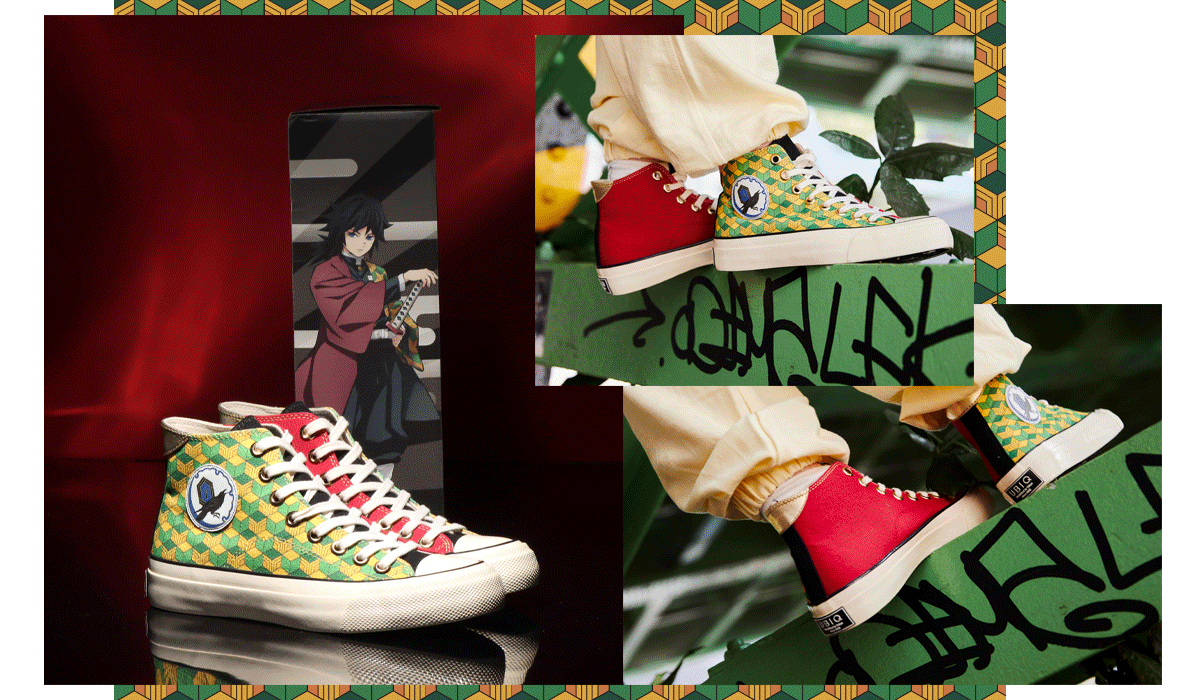 Shinobu Kocho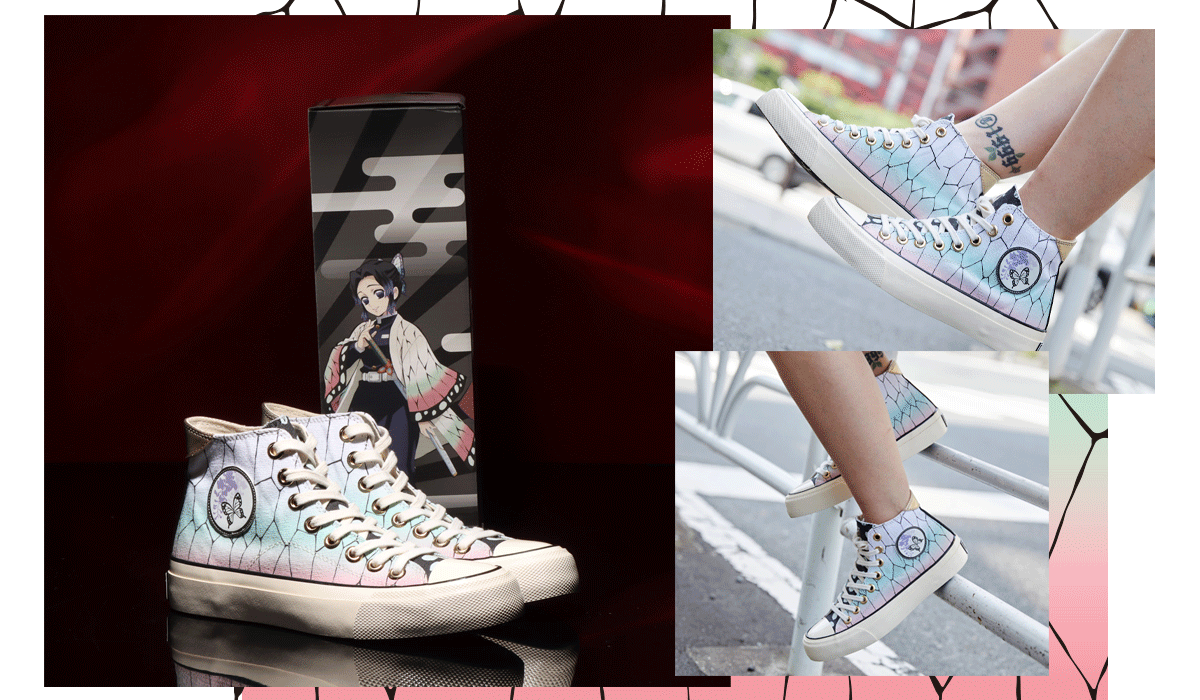 What do you think of the designs? I love them!😍 Which of them is your favorite? 🙂
For further details, please check the official website.
atmos Official Website: https://www.atmos-tokyo.com/lp/kimetsu-ubiq
For more information on collaborations with Demon Slayer, anime recommendations or shopping in Japan please check out these articles, too!
▽Related Articles▽
▼Editor's Picks▼
---