Shopping is of the most popular things to do in Tokyo, and sneakers are what you should buy in Tokyo. Sneakers are now iconic fashion items loved by hipsters all over the world. Tokyo is a paradise for sneaker freakers since there are lots of sneaker stores including cool brands like Nike and Adidas and well-stocked chain stores like ABC Mart. Some sneaker stores offer Japan exclusive sneakers and quality ones at bargain price. Today, I'd like to introduce 10 best sneaker stores in Tokyo!
1. Mita Sneakers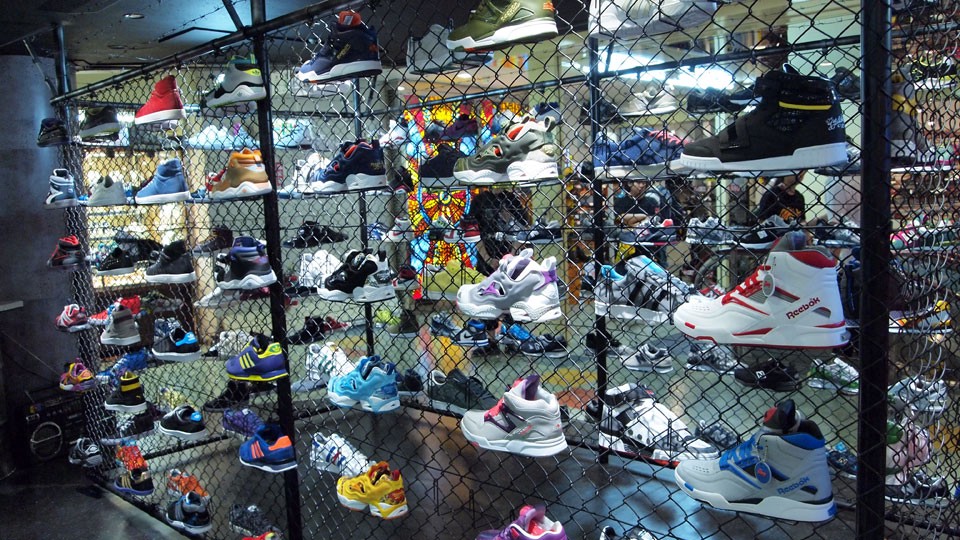 Mita Sneakers are one of the most popular sneaker stores in Tokyo among Tokyoites. The cool store offers various brands including New Balance, Nike, Asics and so on, and exclusive lineups with collaboration with those brands. Mita Sneakers is located on Ameyoko, the shopping street in Ueno.
Business Hours: 11:00–19:30 (Weekday)/ 10:00–19:30 (Weekend and Holiday)
Close: the 3rd Wednesday in each month and 1st January
Map: http://bit.ly/2Bd9Ffd
2. ABC-MART Shinjuku Main Blanch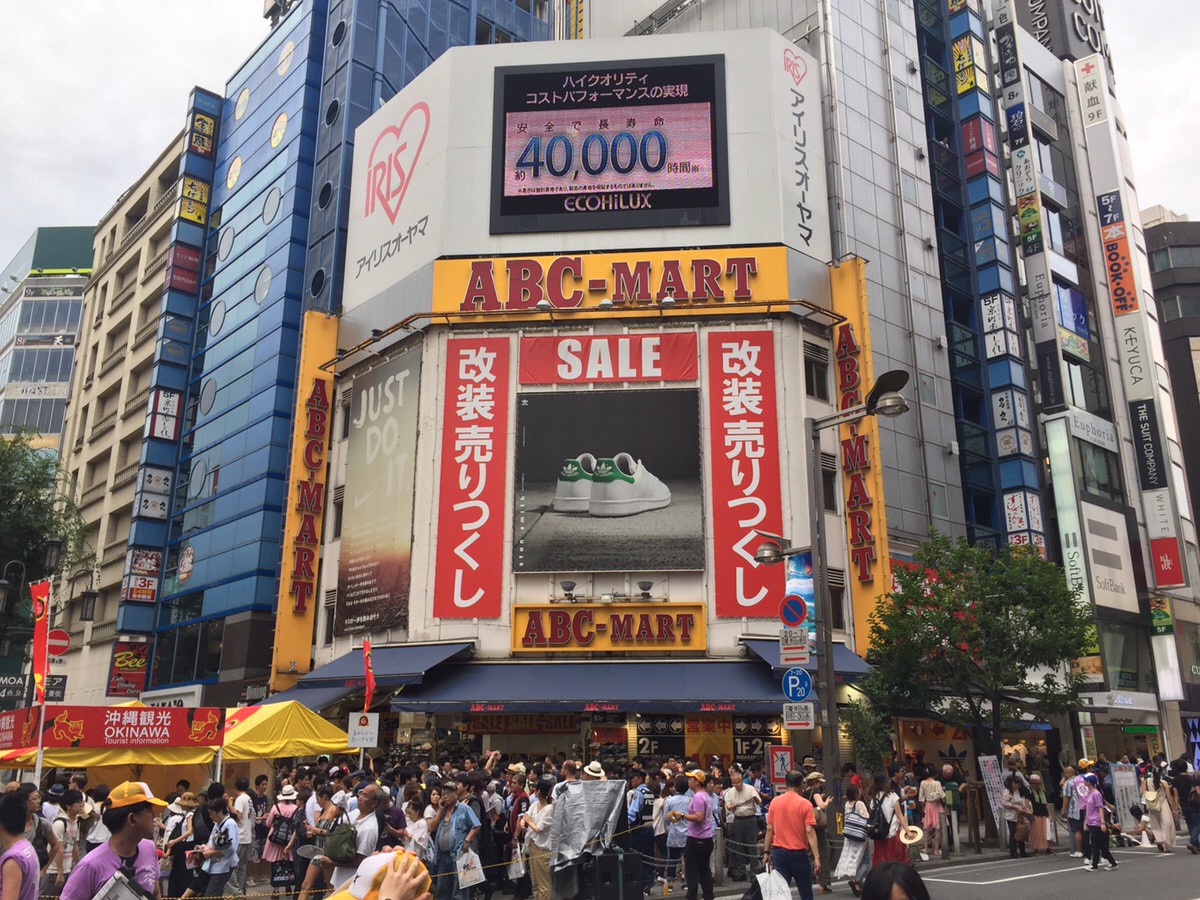 ABC-MART is well-known as the biggest shoes retail store in Japan. There are around 800 stores in Japan and less than 200 overseas. A large number of cool sneakers are on display at ABC-MART Shinjuku Main Blanch. They offer most of the famous sneaker brands such as adidas, Nike, New Balance, Converse, PUMA, Vans, Reebok and so on. With a little luck, you would get your favorite sneakers at a bargain price since the rate of ABC-MART is very competitive. ABC-MART in the major areas in Tokyo has some staff who can speak multi languages, so you don't need to hesitate to talk to them.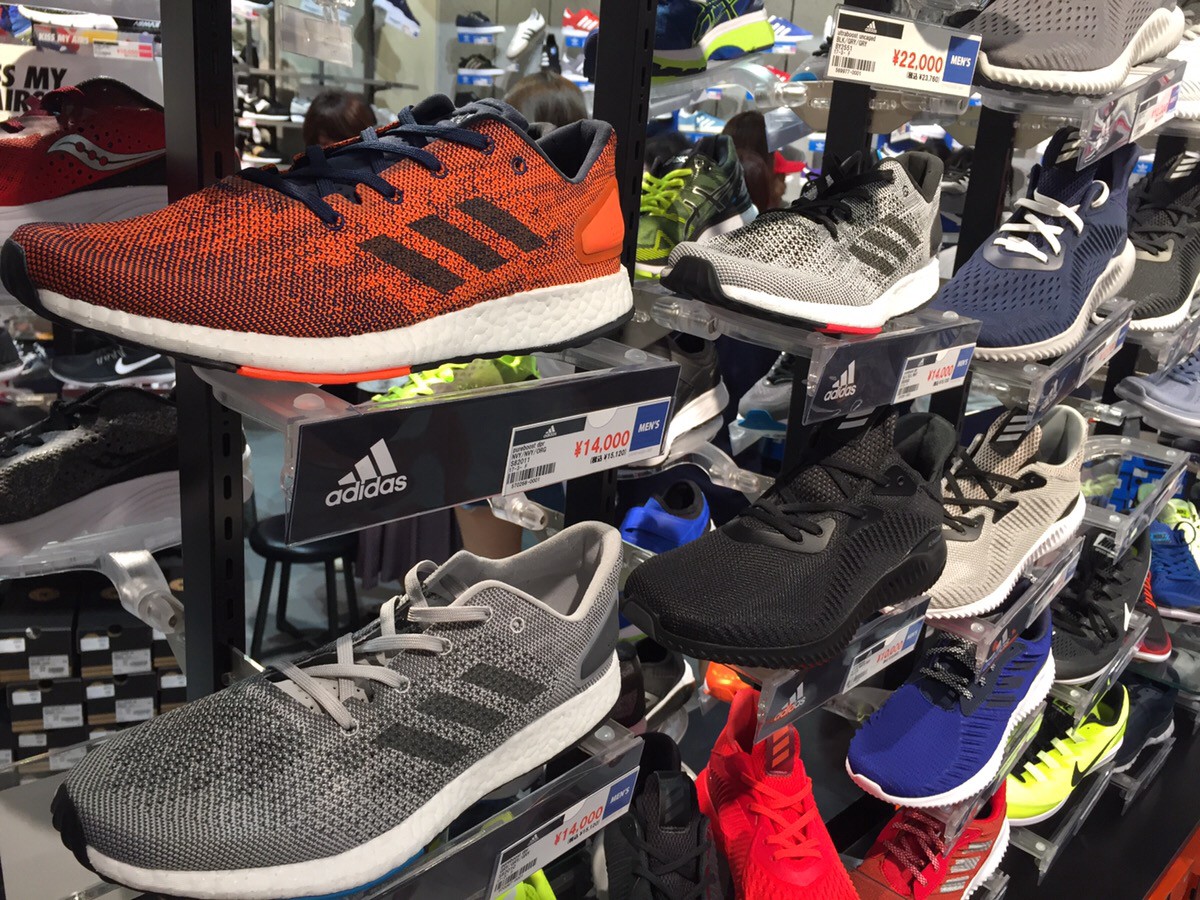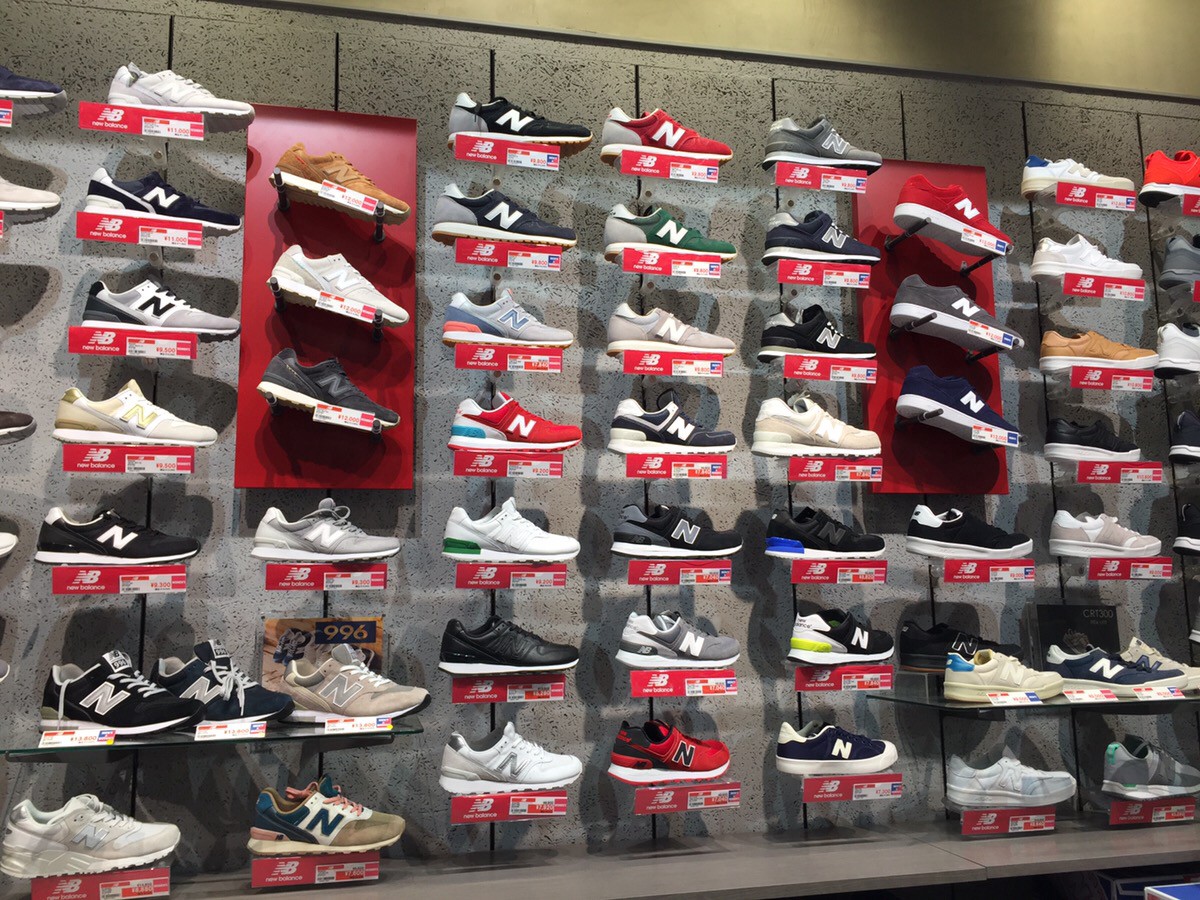 Business Hours: 11:00-22:00
Map: http://bit.ly/2UTiST2
3. Worm Tokyo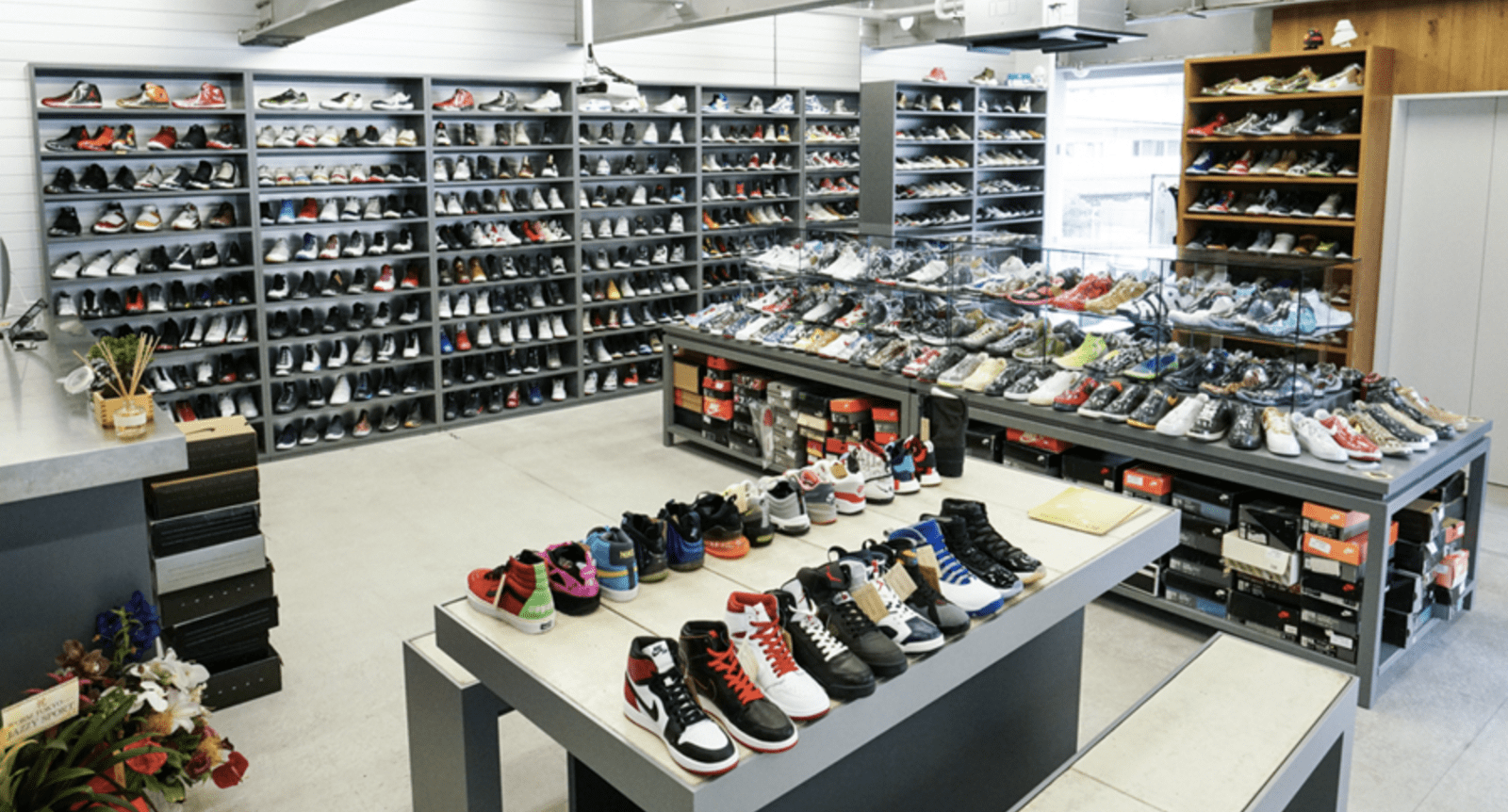 Worm Tokyo is a sneaker-specialized store perfect for sneaker freakers around the world. It buys over 15,000 kicks a year and sells them, so there are numerous rare sneakers in the store. You may find super-rare collections such as AIR JORDAN and NIKE AIR FORCE. Worm Tokyo relocated to Harajuku in 2018's summer.
Business Hours: 11:00–20:00 (Tuesday to Saturday)/11:00–18:00 (Sunday and Holiday)
Close: Monday and Consecutive Holidays
Map: http://bit.ly/2LcAHrI
4. Adidas Brand Core Store Shinjuku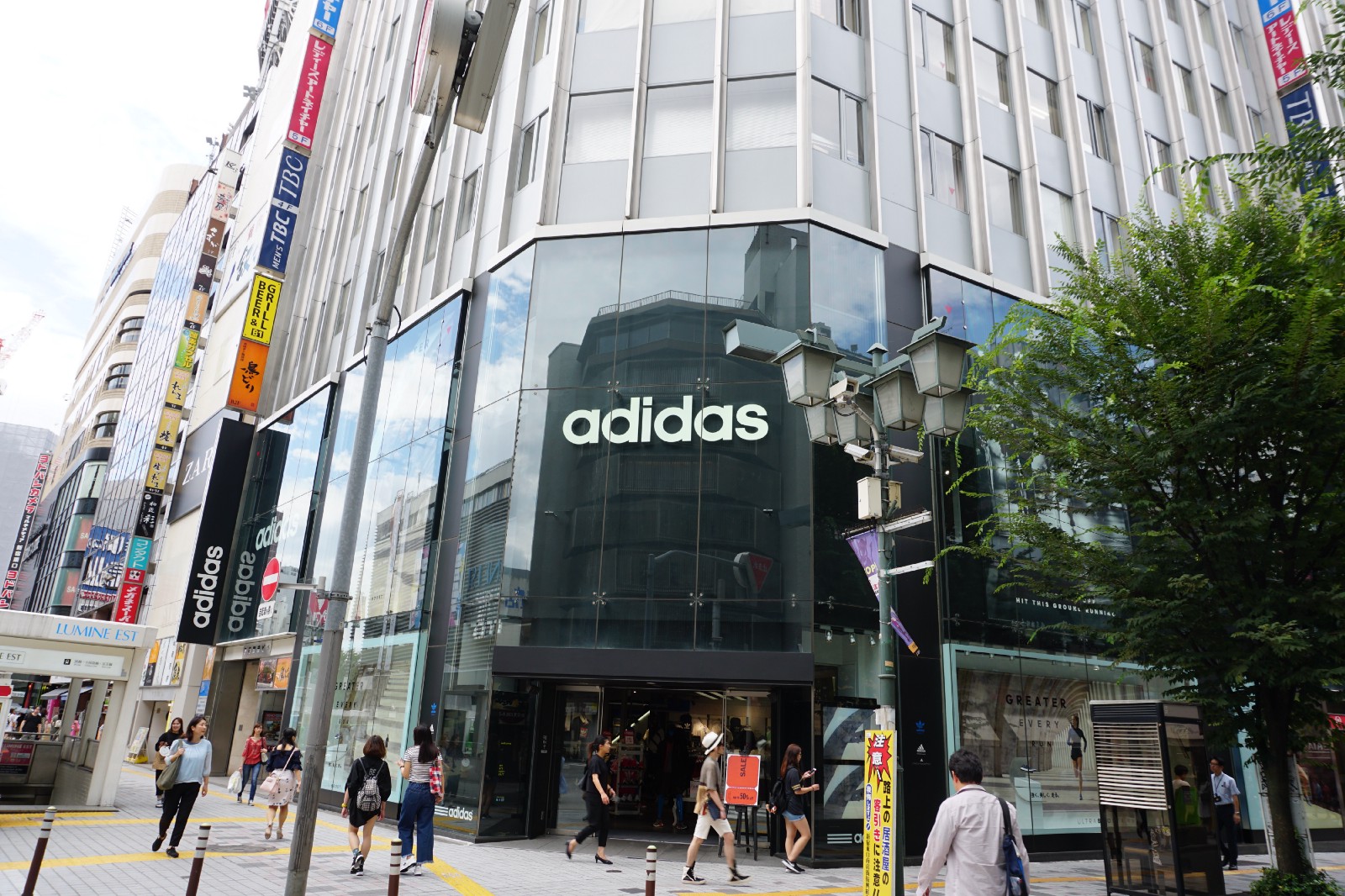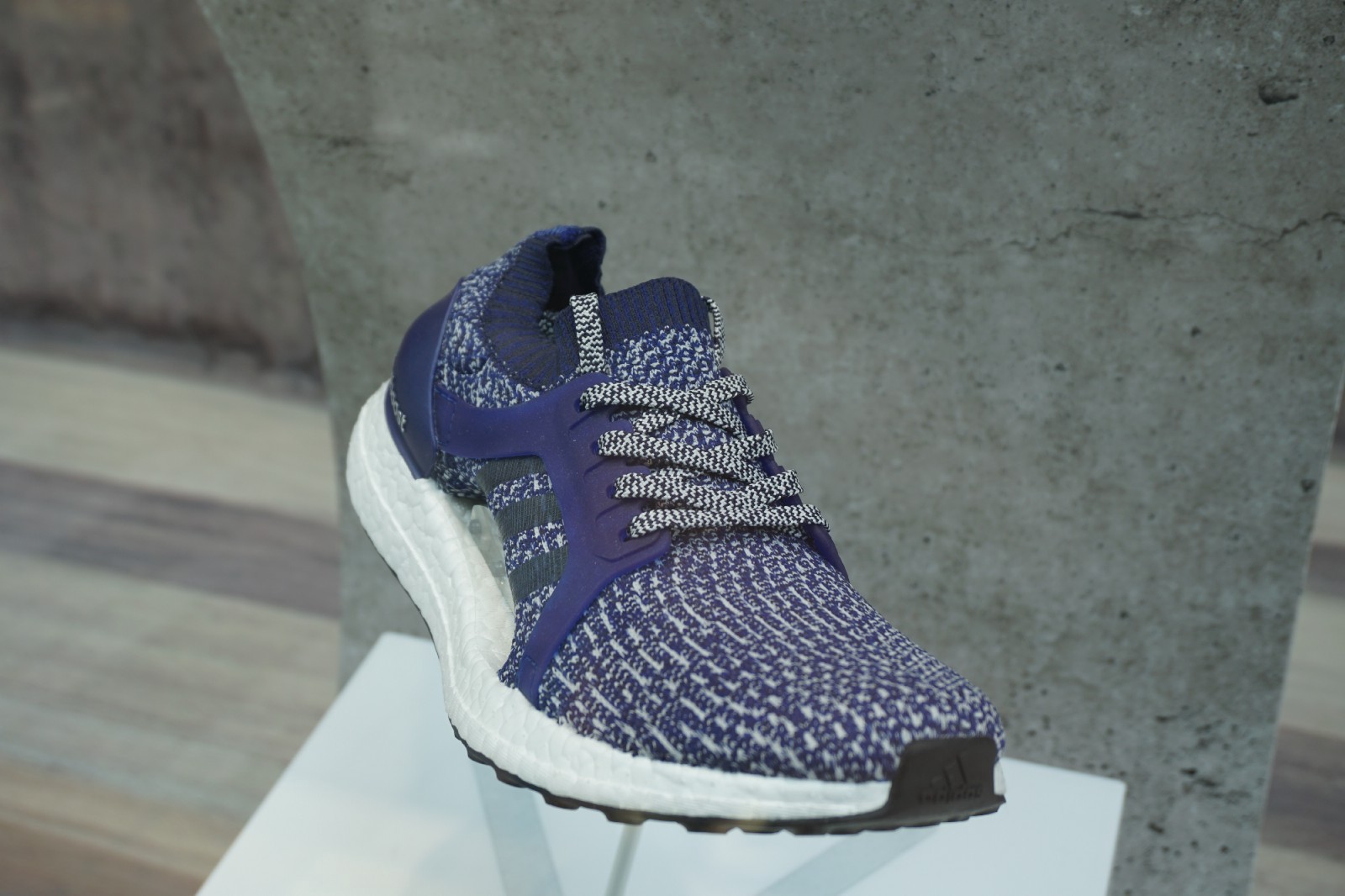 Where to visit if you are a big fan of Adidas? Adidas Brand Core Store Shinjuku is Japan's biggest directly managed store, and it has over 2,000 products on three floors including the most various lineups of "adidas Originals" in Tokyo. Sneakers of adidas are popular all over the world thanks to the functionality for sports. Additionally, the form and design are also loved, so numerous people wear adidas on a daily basis.
Business Hours: 11:00–22:00
Map: http://bit.ly/2LnDEpz
5. Nike Harajuku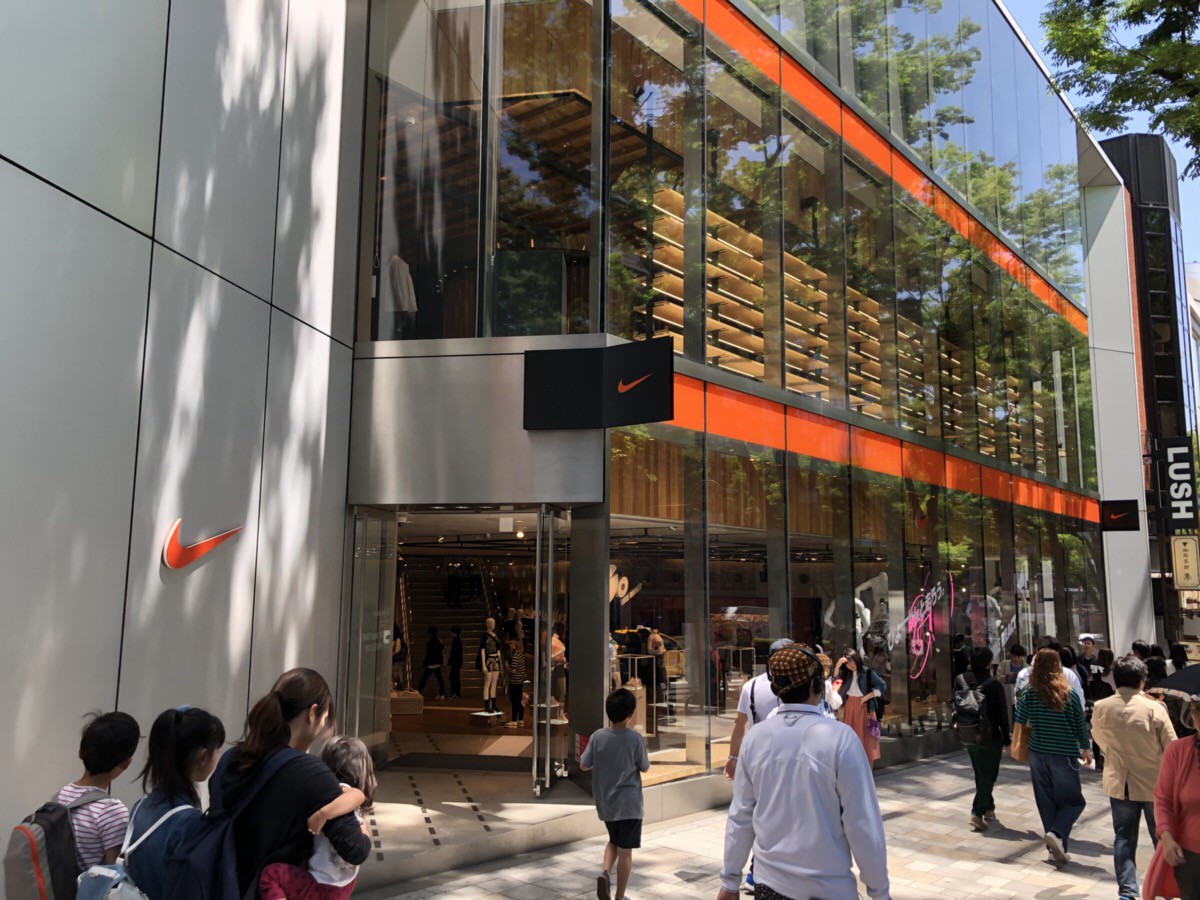 Nike is one of the most popular sports (and sneakers) brands in the world, and the Tokyo's pop culture town Harajuku has the directly managed Nike store. Nike Harajuku sells the latest models of Nike sneakers ranging from running shoes to gorgeous stylish kicks. The store stands along Omotesando Street near Harajuku Station.
Business Hours: 11:00-20:00
Close: Irregularly
Map: http://bit.ly/2RVNGRf
6. Kicks Lab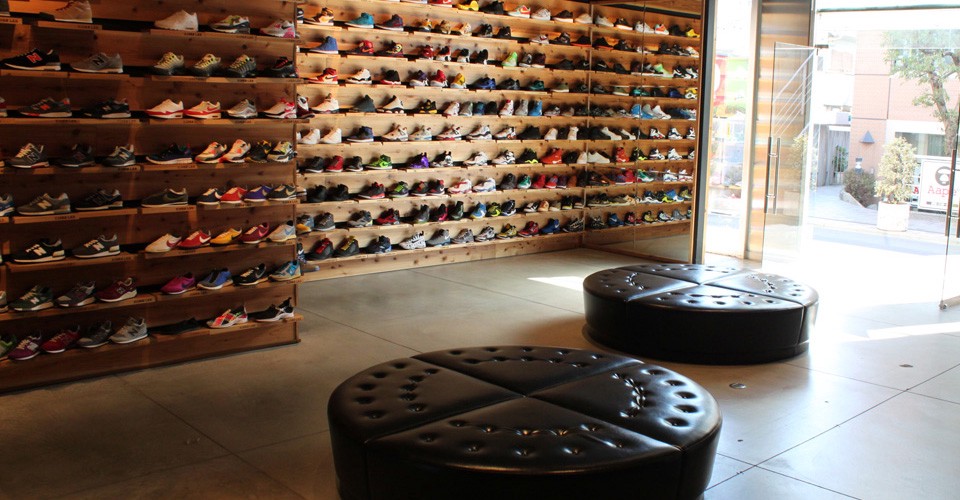 A sneaker trade show was held in Japan in 2007 for the first time by Kicks Lab with the wonderful concept "where sneaker lovers could come together and share their love for kicks". In 2008, Kicks Lab opened its first store in Harajuku, home to sneaker lovers. It has the strong connections to Europe and the United States, so rare and valuable sneakers are also imported.
Business Hours: 12:00–20:00 (Monday to Saturday)/12:00–19:30 (Sunday)
Map: http://bit.ly/2rAR5cI
7. CHAPTER HARAJUKU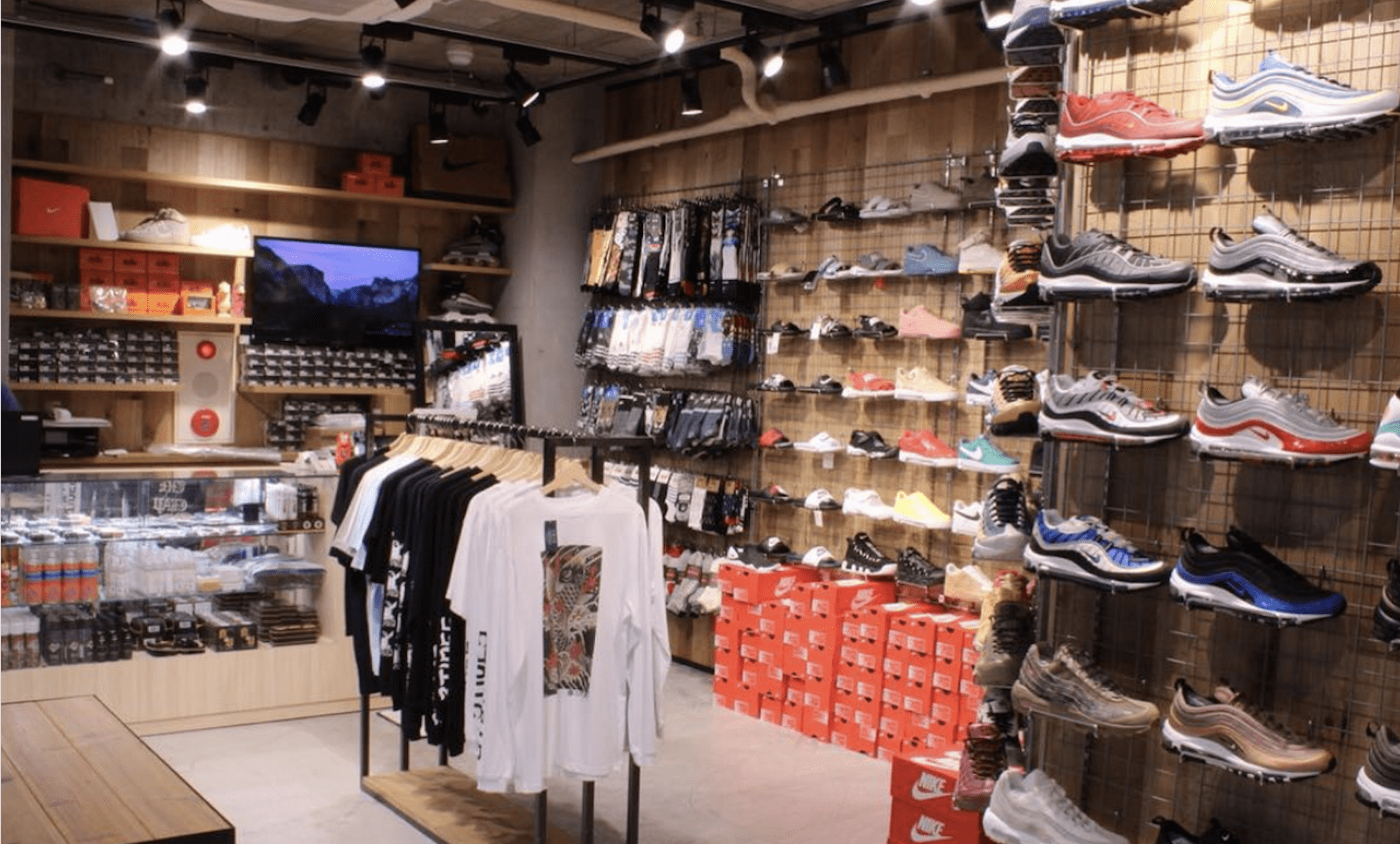 CHAPTER HARAJUKU, which is now located on an alley next to Omotesando Street in Harajuku, has attracted kicks lovers since it opened in 1996. The well-established sneaker store has various brands from Nike, adidas Original, New Balance, Vans, Reebok Classic and so on. For both latest and vintage models, CHAPTER HARAJUKU is one of the most recommended sneaker stores to visit in Tokyo.
Business Hours: 11:00–20:00 (Everyday)
Map: http://bit.ly/2URUMYL
8. Onitsuka Tiger Shibuya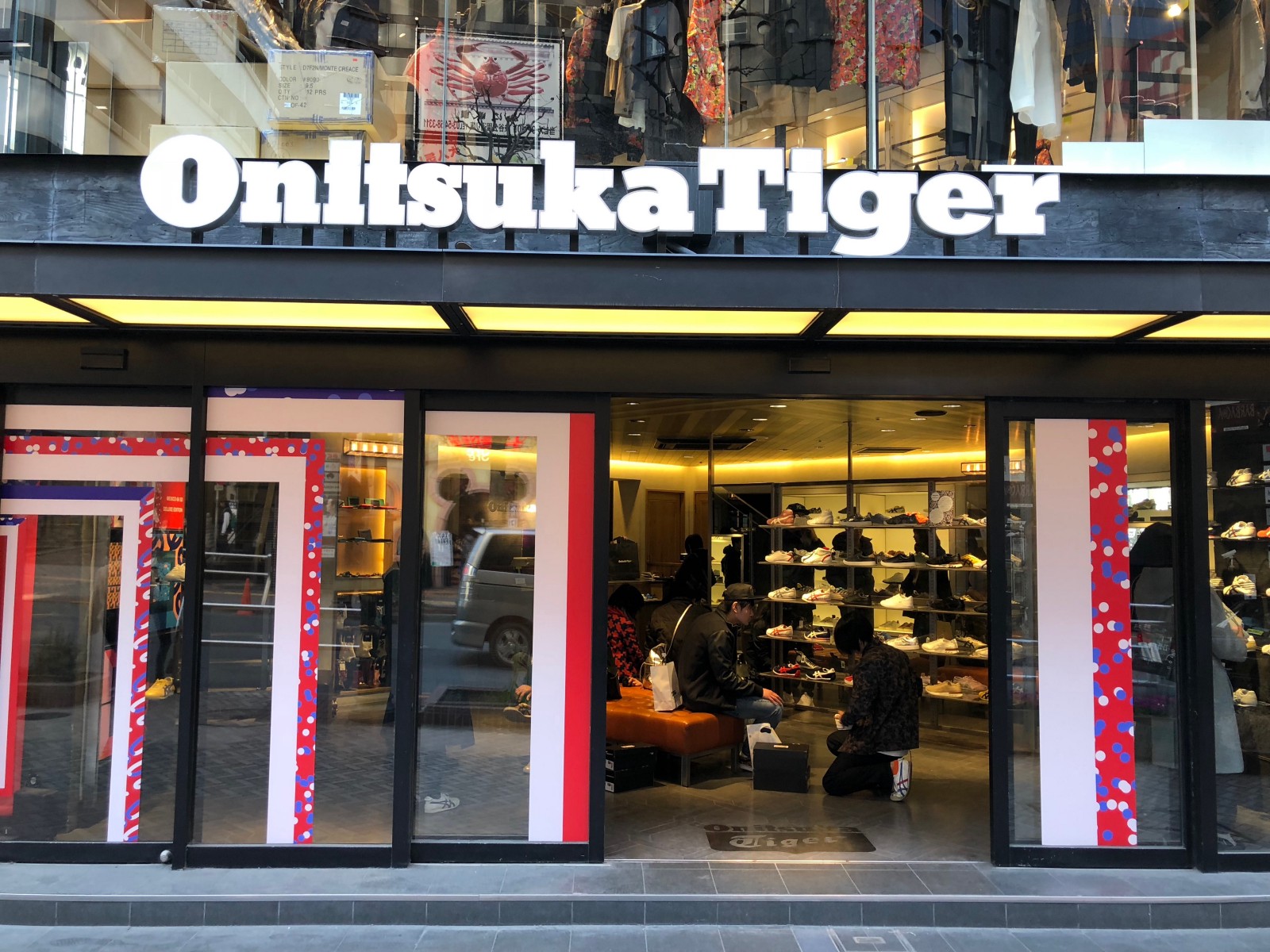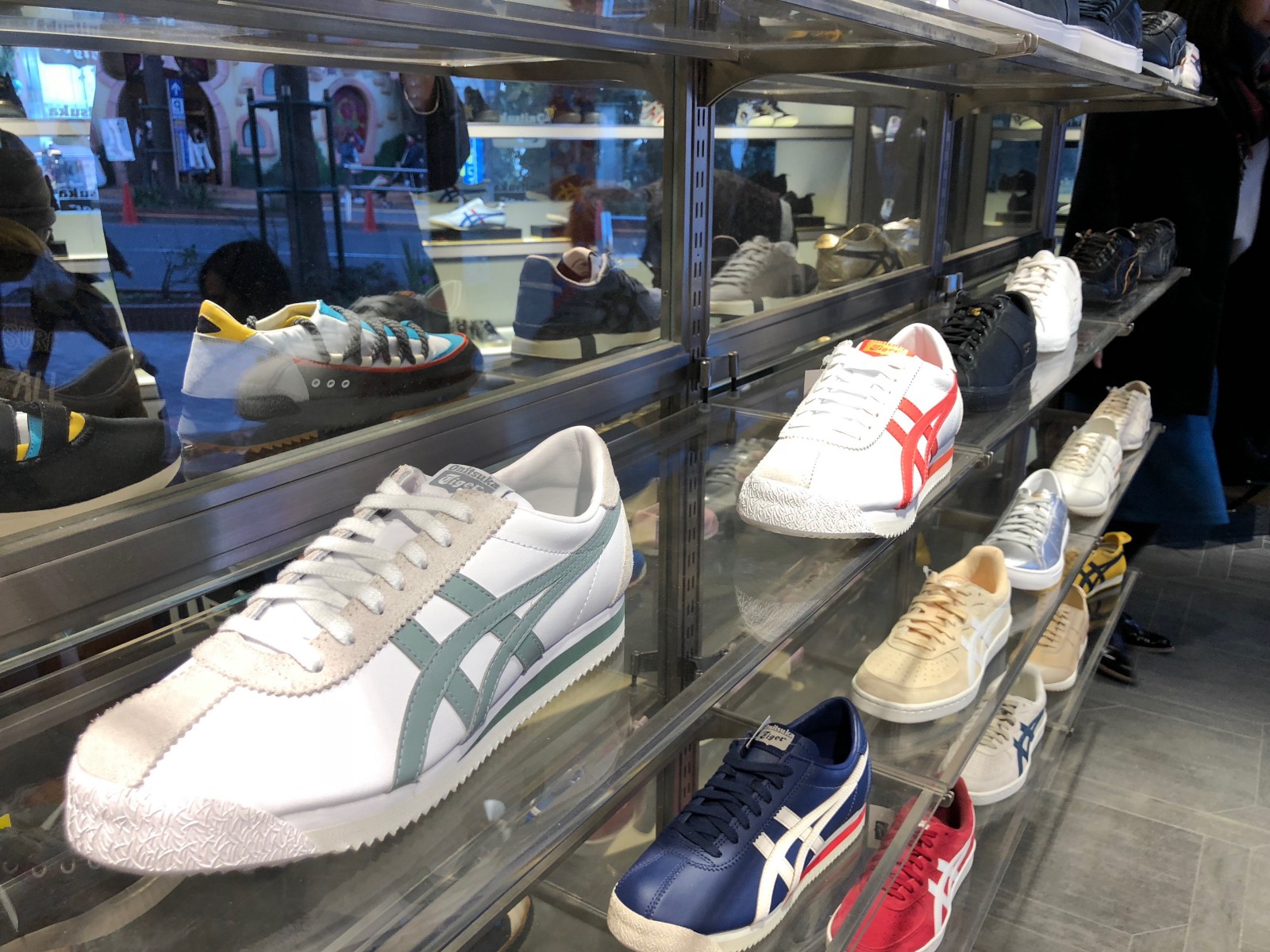 Onitsuka Tiger is the predecessor of the famous shoes brand Asics and has produced essential shoes for your lifestyle since 1949. Its stylish and retro designed sneakers are loved all around the world for sports and fashion, especially in Europe. Onitsuka Tiger Shibuya, which opened in the center of Shibuya in 2015, is the 2nd largest Onitsuka Tiger store. You may get Japan limited models of Onitsuka Tiger at the store.
Business Hours: 11:00–21:00 (Weekday)/11:00–20:30 (Weekend&Holiday)
Map: http://bit.ly/2rGjspM
9. Puma Harajuku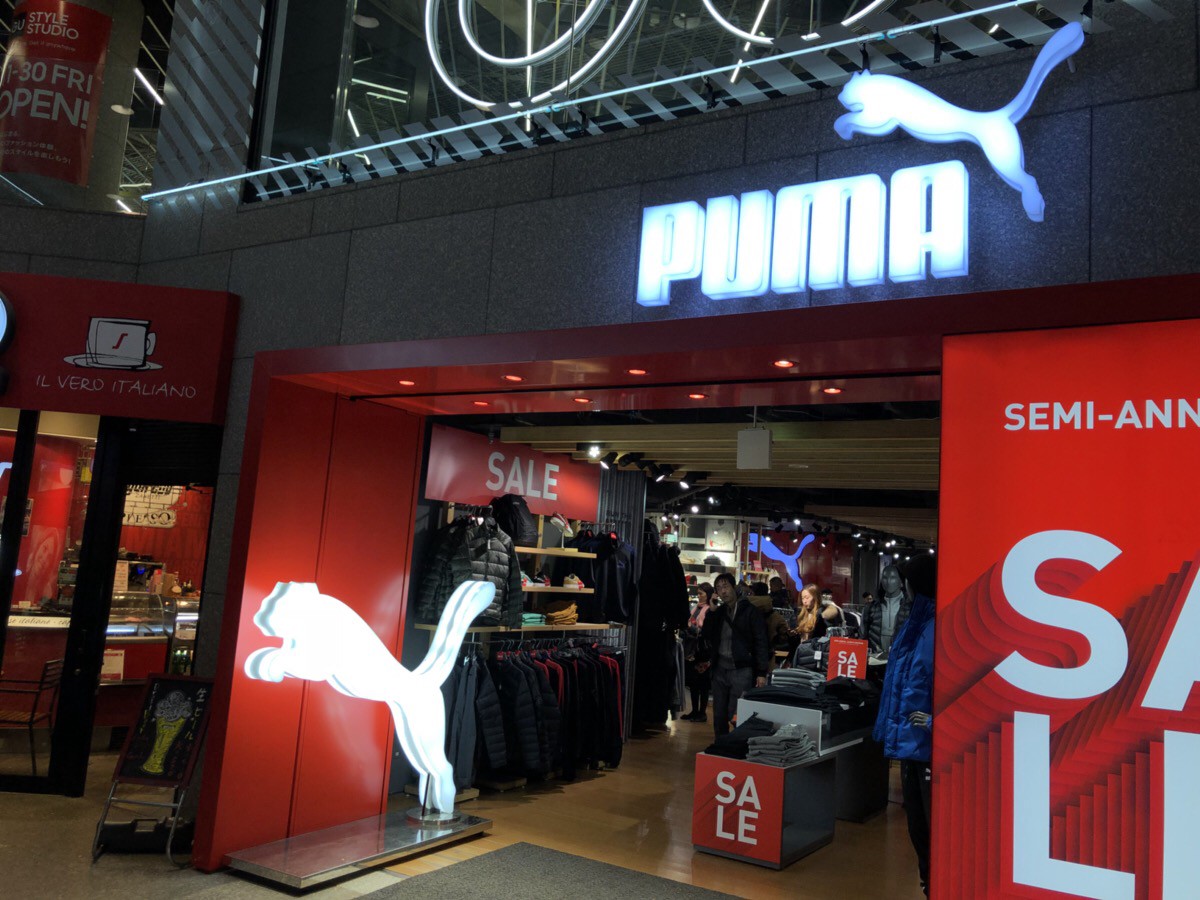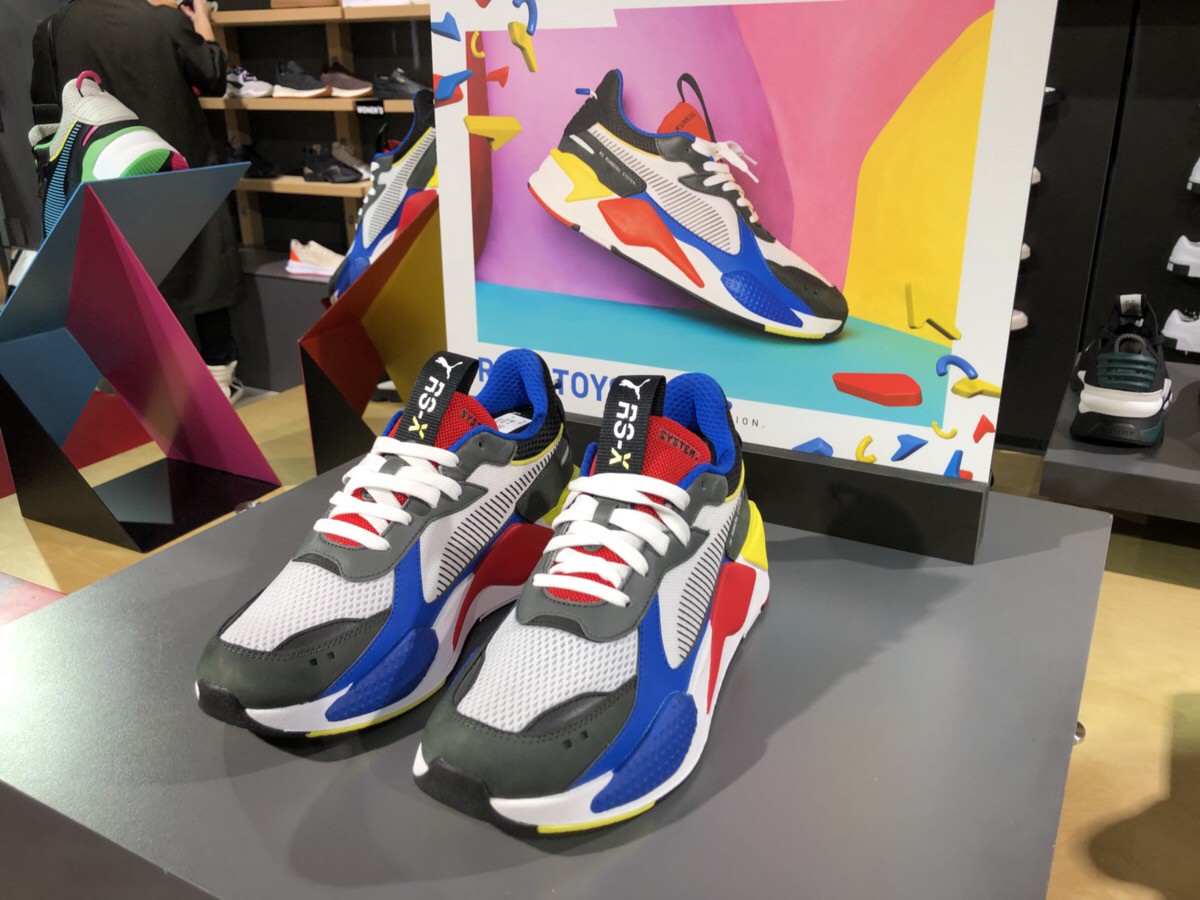 Puma Harajuku is one of a few Puma's directly-managed stores in Tokyo. Puma is one of the most popular sports brands in the world, and you can get the chance to buy Japan exclusive models of sneakers in this store. There are a variety of types including running shoes and fashionable sneakers in addition to cool clothes. The location of Puma Harajuku is along Omotesando Street, more exactly next to Nike Harajuku.
Business Hours: 11:00–20:00
Map: http://bit.ly/2Bwbhki
10. Atomos Shibuya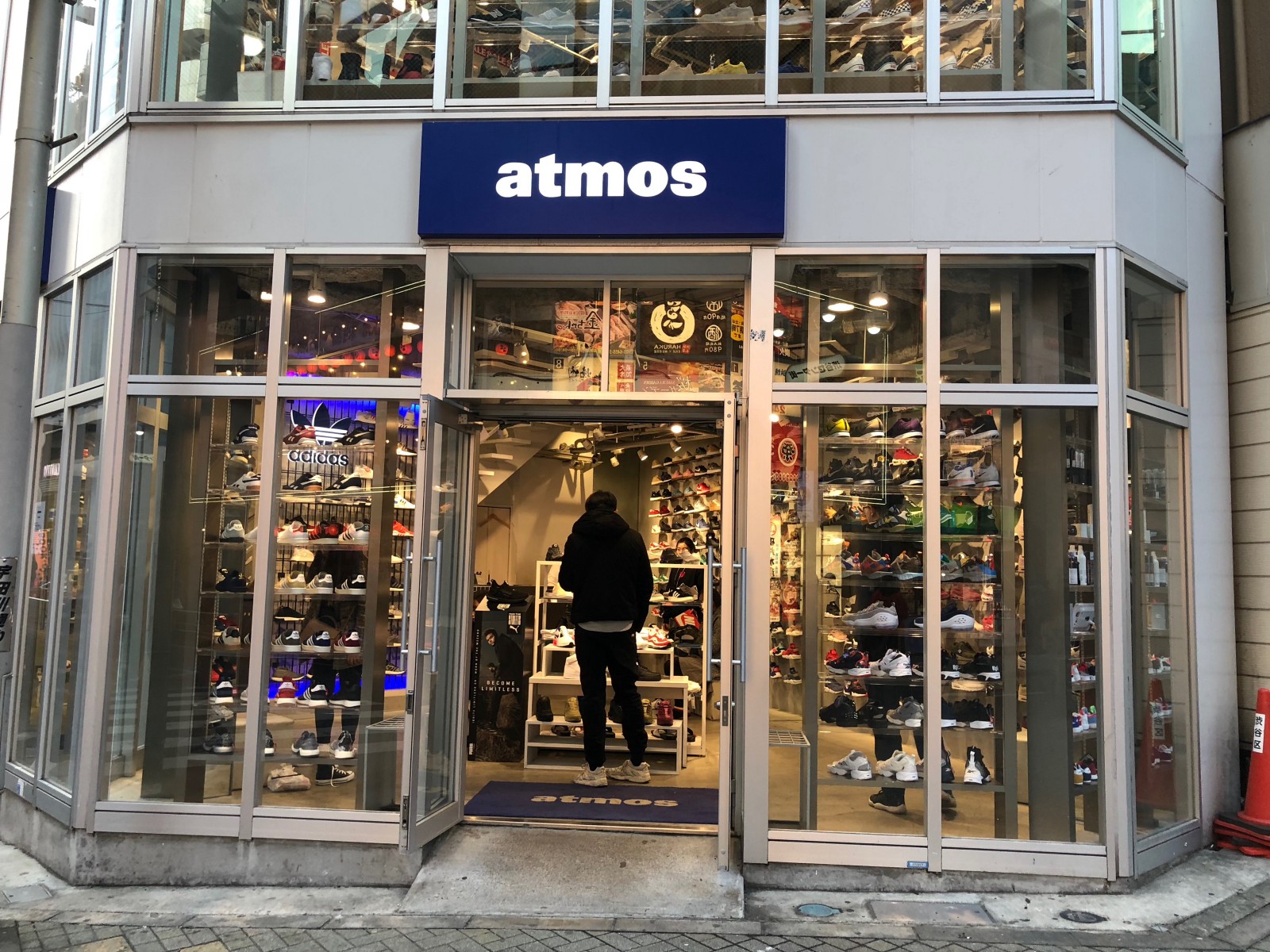 Atomos Shibuya is one of the coolest sneaker stores visited by hipsters in Shibuya, Tokyo. There are over 1,000 sneakers displayed surrounded by the glass walls in the store. Atomos Shibuya offers a wide range of brands kicks including Nike, Reebok, Adidas, New Balance, Atomos's original brand and so on. Sometimes, it provides limited and exclusive models of sneakers only in the Tokyo's stores.
Business Hours: 11:00–22:00
Close: Irregularly
Map: http://bit.ly/2Cj384D