5 Best Electronics Stores in Tokyo
Enjoy shopping at 5 best electronics stores in Tokyo's 2 biggest electric towns: Akihabara and Ikebukuro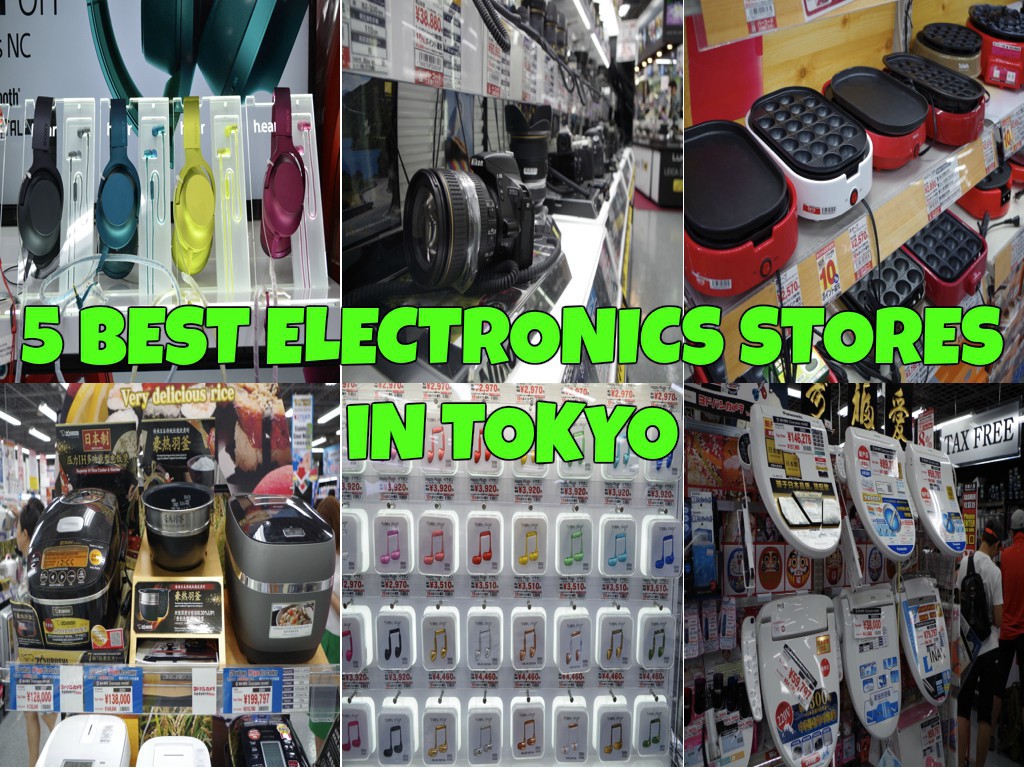 This is an introduction of 5 best popular well-stocked electronics shops which sell various electronics at competitive rates in Tokyo.
Lots of visitors come to Japan from overseas looking forward to shopping. The capital of the country Tokyo is a paradise for shopping lovers, and one of must-buy things in Japan is electronics. It's getting more popular for foreign tourists to enjoy shopping Japanese high-quality electrics products such as cameras, audio, rice cookers, toilets, etc.
Then, where to buy electronics products in Tokyo?
Tokyo has two famous electric towns Ikebukuro and Akihabara where competitive electronics retail stores gather. These 5 electronics stores are located there. There is no electric products you can't find in the two towns, and the electronics stores provide well-stocked merchandises with discounted prices.
Recently, more people use e-commerce to enjoy shopping online, but electronics stores offer advantages to you. You can take products in your hand to have a good look and talk to kind and knowledgeable staff. Some can speak foreign languages line English and Chinese.
For your best shopping, check out these Tokyo's electronics stores. Off course, all of them are duty free shops.
[ez-toc]
1. BIC CAMERA Ikebukuro
BIC CAMERA is one of the largest electronics stores, and there are over 30 chain stores in Japan. Unlike the name of the store, they offer various electric merchandises in addition to cameras. The main branch BIC CAMERA Ikebukuro is located at the mecca of electronics and totally has 9 floors where all kinds of electronics are displayed.
There are other BIC CAMERA stores in Ikebukuro: the computer-specialized BIC CAMERA Ikebukuro PC Store and the discount BIC CAMERA Ikebukuro East Outlet Store.
You don't need to worry to carry what you buy during your travel, since they serve delivery services to send them you airports you depart.
Access: 3 mins from Ikebukuro Station East Exit
2. Yamada Denki LABI Ikebukuro
Yamada Denki is the electronics sales leader and has 700 chain stores all over Japan. There is the main branch Yamada Denki LABI Ikebukuro at the center of Ikebukuro as well as BIC CAMERA. The two top stores are located face-to-face providing products at very competitive rates.
From B2 to 7th floor, they serve various electronics including health and wellness products, PC, Camera, audio, video games and other items like cosmetics. It's easy to find what you look for since floors are sorted by different colors.
Access: 3 mins from Ikebukuro Station East Exit
3. Yodobashi-Akiba
Yodobashi Camera is also a popular electronics retailer. Their largest branch store Yodobashi-Akiba is located at the electronics hotspot Akihabara. Yodobashi-Akiba is the Akihabara's symbolic landmark in front of Akihabara Station. There are almost all kinds of electronics in their 7 floors from PC, tablets, cameras, audio and other electric products to brand fashion items and wristwatches to books and restaurants. It houses currency exchange machines.
Access: 1 min from Akihabara Station Central Exit
4. Edion AKIBA
Edion AKIBA is a leading branch of the giant electronics store Edion which owns about 760 chain stores all around Japan. Edion AKIBA is also the iconic blue building located at the Manseibashi crossing.
They sell trendy electronics including PC, tablets, health and beauty products. On the 1st floor, the selected electric items are lined up which foreigners especially like. You can enjoy shopping there comfortably in English and Chinese.
Access: 3 mins from Akihabara Station Denkigai Exit
5. LAOX Akihabara Main Store
LAOX Akihabara Main Store is one of the most popular shopping stores among foreign tourists in Japan since it's almost completely specialized for foreign visitors. They select the products mainly for people from overseas and have many staff who speak multi languages.
There are about 70 thousand products which are not only electronics and video games but also variety items, jewelry, wristwatches and so on. They have 7 floors, and electric products are sold on a few floors. Their items are selected to meet the needs of foreigners.
You can also use currency exchange machines and a tourist information center. LAOX Akihabara Main Store has been certified as Tourist Information Centers by JNTO(Japan National Tourism Organization). The concierge in the store offers tourist information in English and Chinese.
Access: 2 mins from Akihabara Station Denkigai Exit
<<MAP>>
It's beneficial for you to shop at those kinds of electronics stores since Japanese tax (8%) is exempted. And their rates of items are much competitive. Moreover, they are in high repute where you do never need to worry to get very good imitations. Japanese electronics stores are a good option to shop!!
For more info about shopping in Japan, you might also like these articles below↓↓
▽Related Articles▽
▼Editor's Picks▼
<<Special Offer Exclusively Available for My Readers>>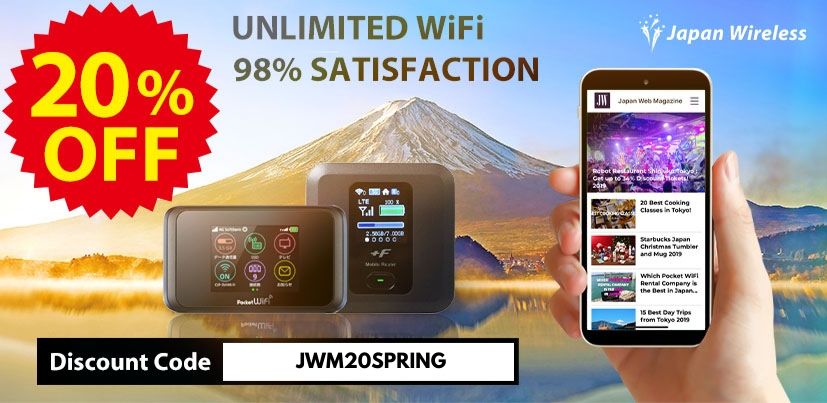 Place your order HERE with a special price!!
---