7 Japanese Hipster's Clothing Stores in Shibuya
Shibuya fashion: Tokyo's trendy Japanese clothing stores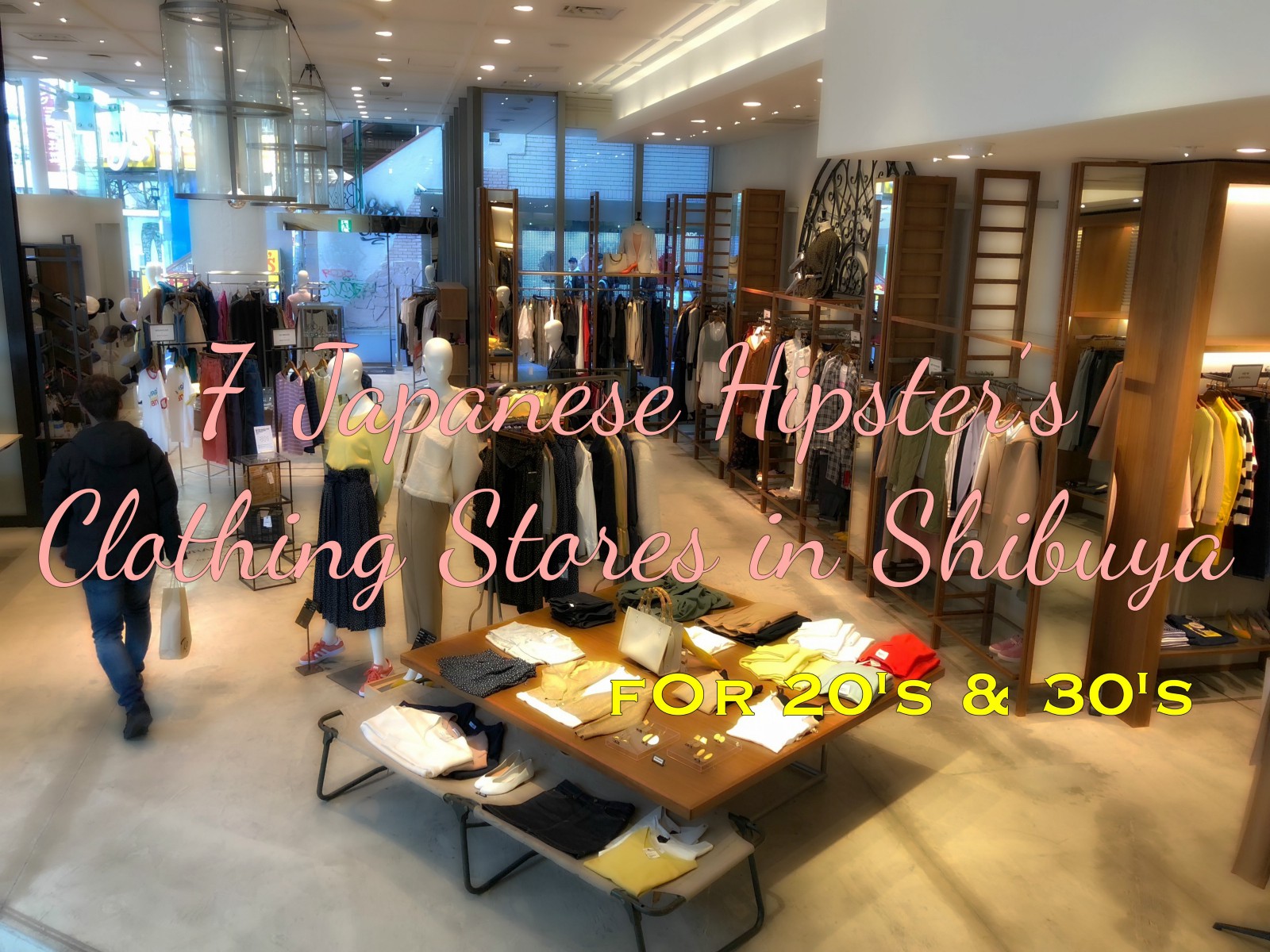 Japanese fashion has drawn more and more attentions from abroad recently. Especially, Kawaii fashion from the pop-culture town Harajuku and budget-friendly fast fashion clothing stores are famous.
Moreover, there are more Japanese clothing brands and stores which are less known to foreigners. Tokyo is the latest fashion source of Japan, and Shibuya is the center of Tokyo's fashion where cutting-edge fashion-oriented clothing brands stores gather.
Shibuya has no shortage of shopping options for fashion-conscious men and women who are especially 20s and 30s. Lots of Japanese clothing stores in Shibuya offer high-quality but inexpensive items, so youngsters can afford to buy them and complete their trendy and gorgeous looks.
Today, I'd like to introduce 7 Japanese hipster's clothing stores in Shibuya for both men and women.
1. BEAUTY&YOUTH UNITED ARROWS SHIBUYA KOENDORI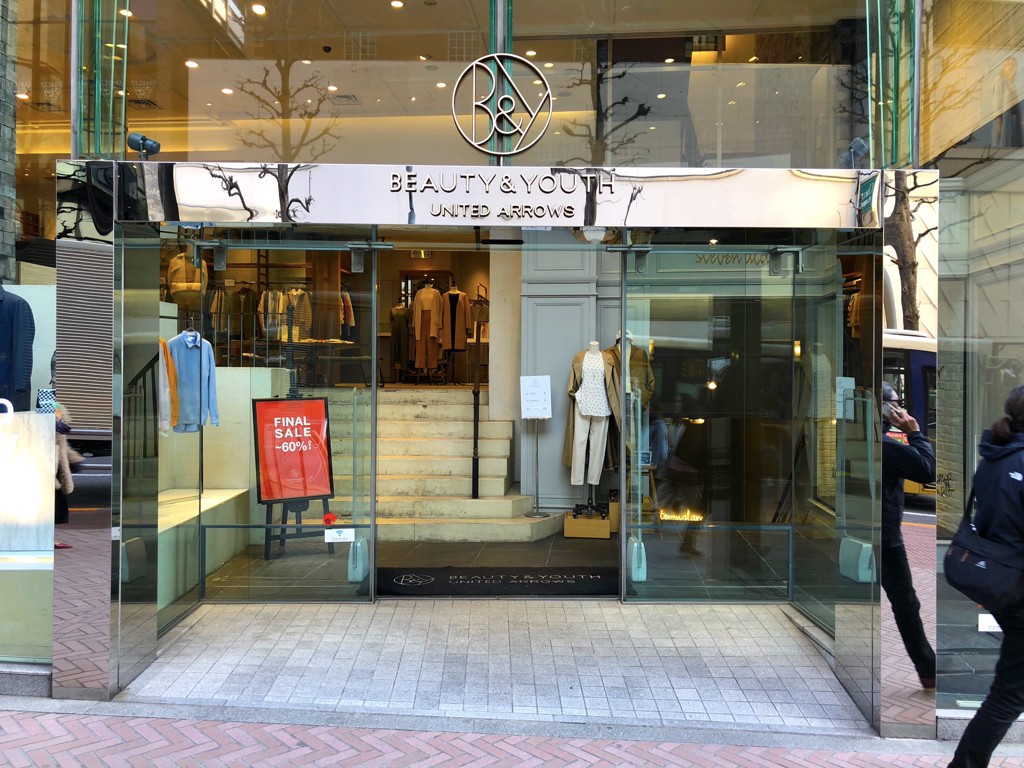 BEAUTY&YOUTH is a main label of Japanese popular clothing brand UNITED ARROWS. Its concept represents "The source of the beautiful spirit and the eternal youth is created by the liberal conception and the traditional mindset." BEAUTY&YOUTH UNITED ARROWS SHIBUYA KOENDORI offers selected stylish fashion items for men's and women's youngsters with kind staff services.
2. SHIPS Shibuya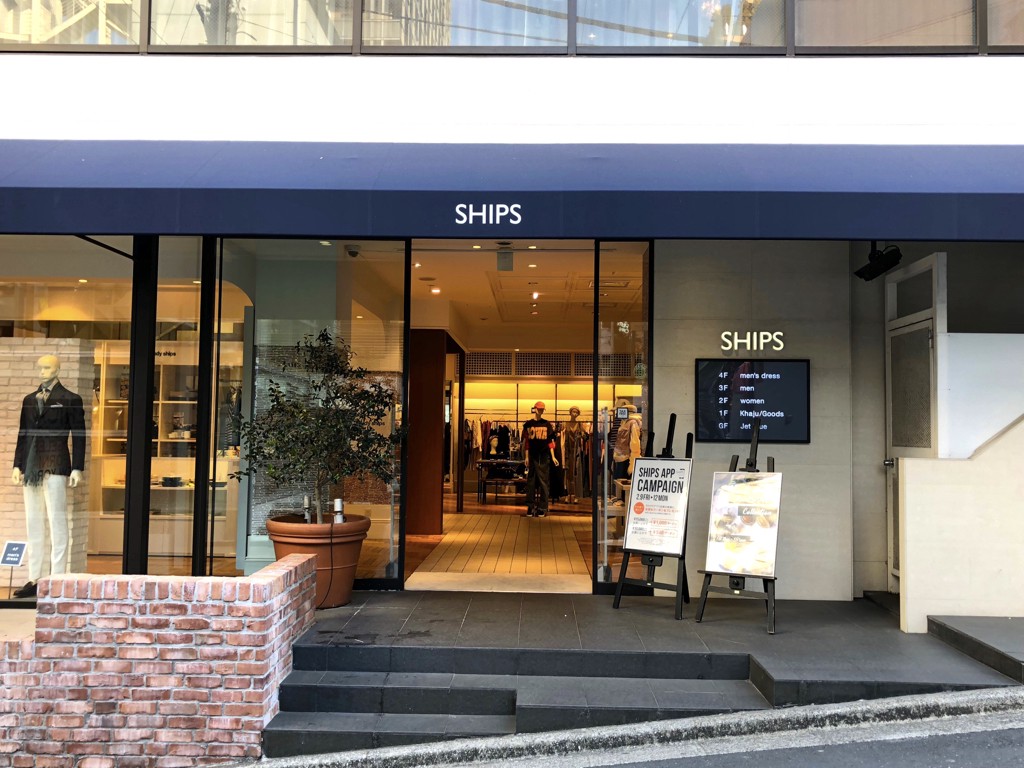 SHIPS has over 40 years history and there are about 40 chain stores in Japan. SHIPS Shibuya sells fashionable products with its concept "STYLISH STANDARD" mixed with modern and traditional essences. There are 5 floor which has each theme like casual for women and formal style for men. Even if you don't like choose clothes by yourself, don't worry. Staff of SHIPS Shibuya show you model outfits here.
3. Freak's Store Shibuya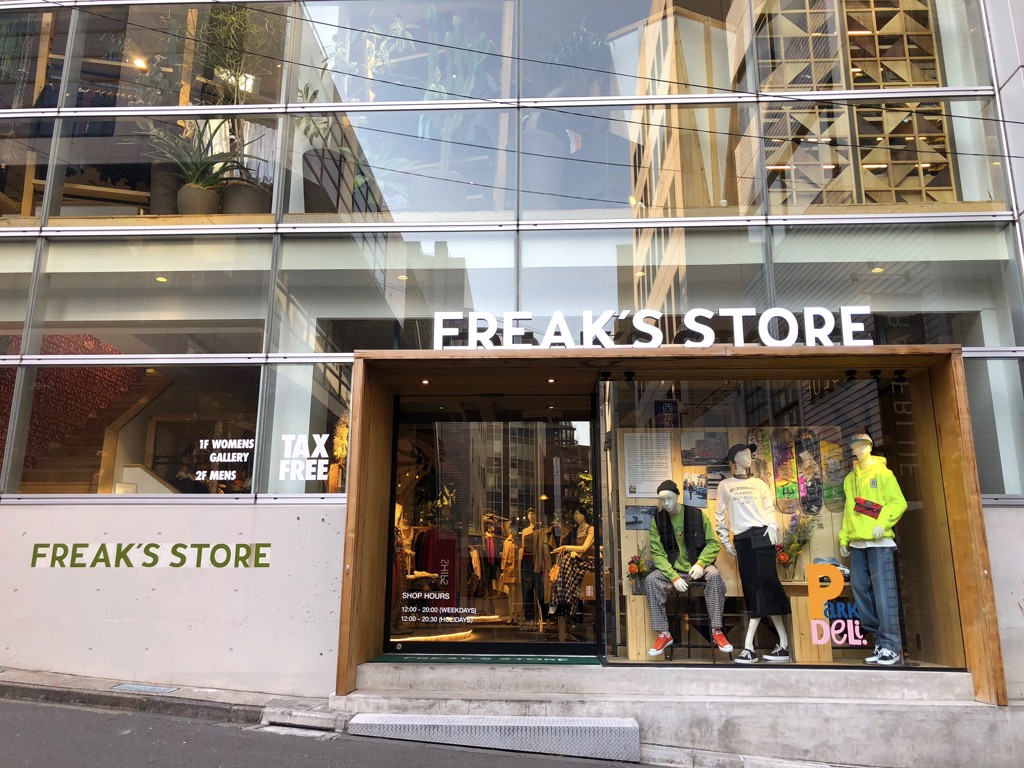 Freak's Store, an American style clothing brand founded in 1986, has its main store in Shibuya. There are various imported fashion items surrounded by the interior American culture. Freak's Store Shibuya also offers its original products so that you can complete your mixed look with Western and Japanese styles.
4. BEAMS MEN SHIBUYA & BEAMS WOMEN SHIBUYA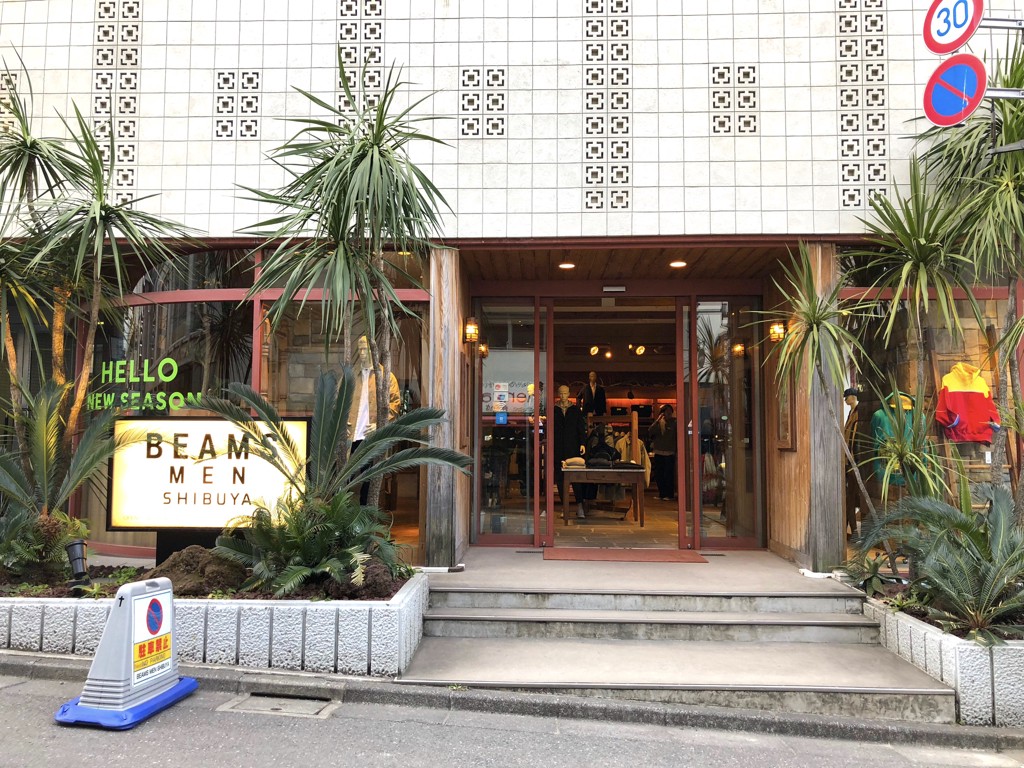 Beams is one of the most popular and famous casual clothing brands in Japan. There 2 main BEAMS stores in Shibuya: BEAMS MEN SHIBUYA & BEAMS WOMEN SHIBUYA. Both brands stores offer casual and comfortable fashion items for active youngsters. They are located facing each other.
5. nano universe Tokyo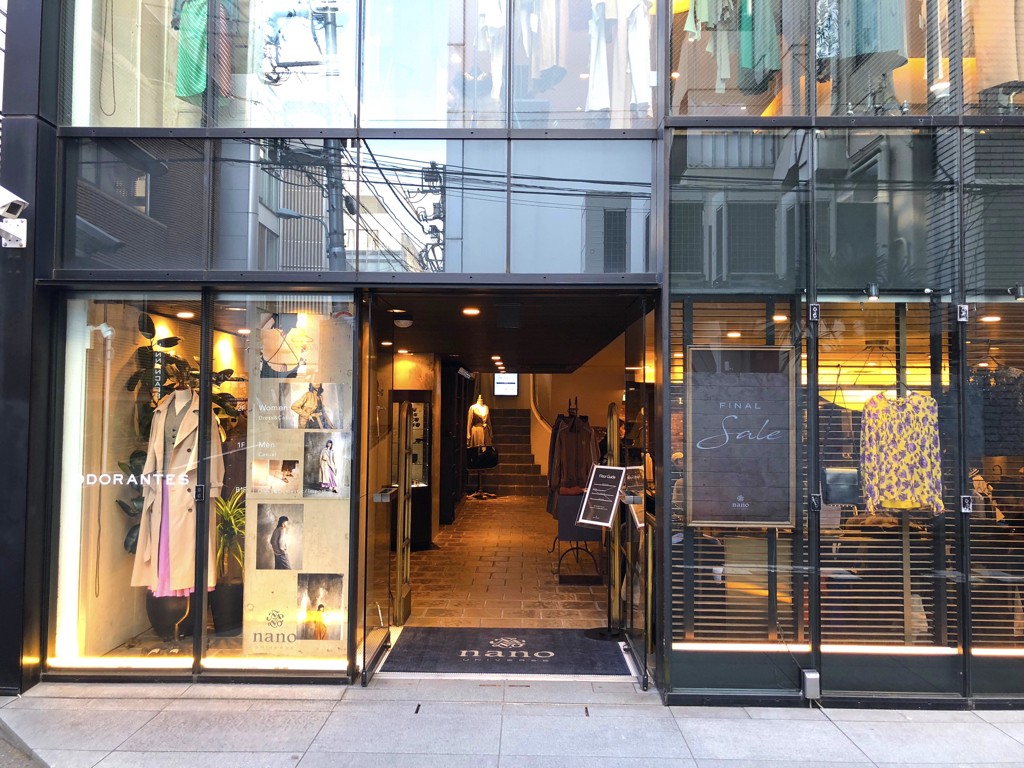 Nano universe is a cool Japanese clothing brand founded in 2002 creating trendy but trad and classic fashion products. Their casual clothes are inspired by traditional Europe including U.K., France and Italy. The main branch nano universe Tokyo sells a variety of clothes and other cool items such as wristwatches, wallets, accessaries and so on.
6. URBAN RESEARCH Jinnan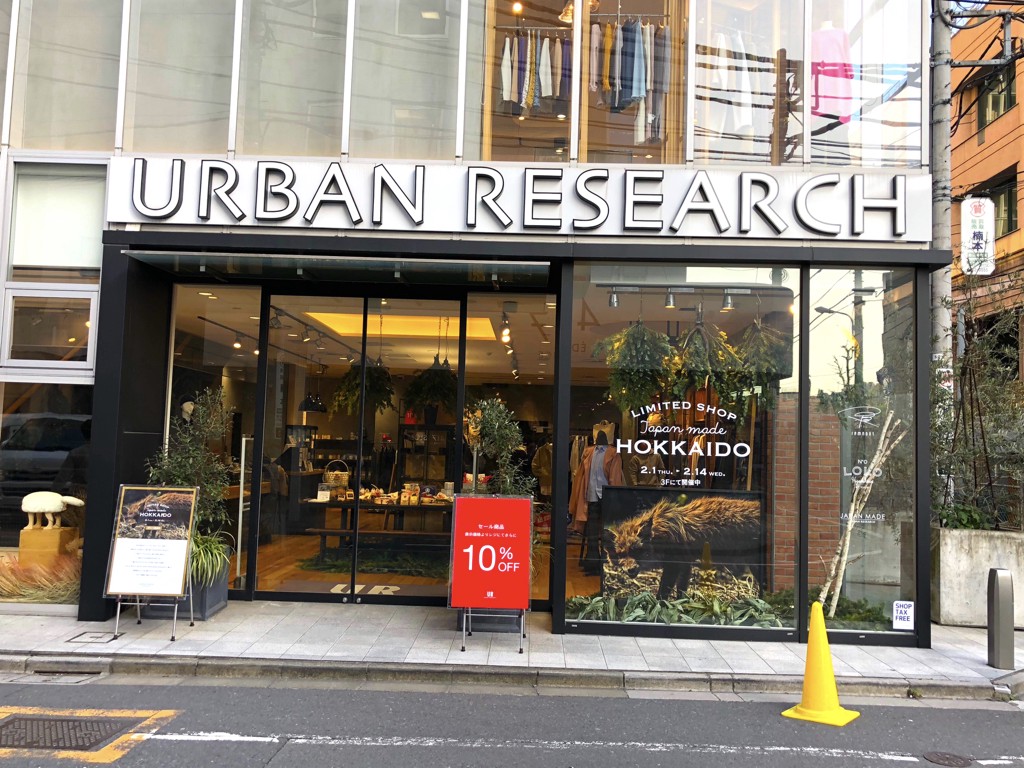 URBAN RESEARCH, originally founded in 1974, literally research fashion trends of urban cities around the world and provide selected everyday casual clothes, dress-ups and other various products. They flexibly reflect the latest trend and culture on their items which are simple and gorgeous designed, so you can easily mix-and-match them everyday.
7. 417 EDIFICE Shibuya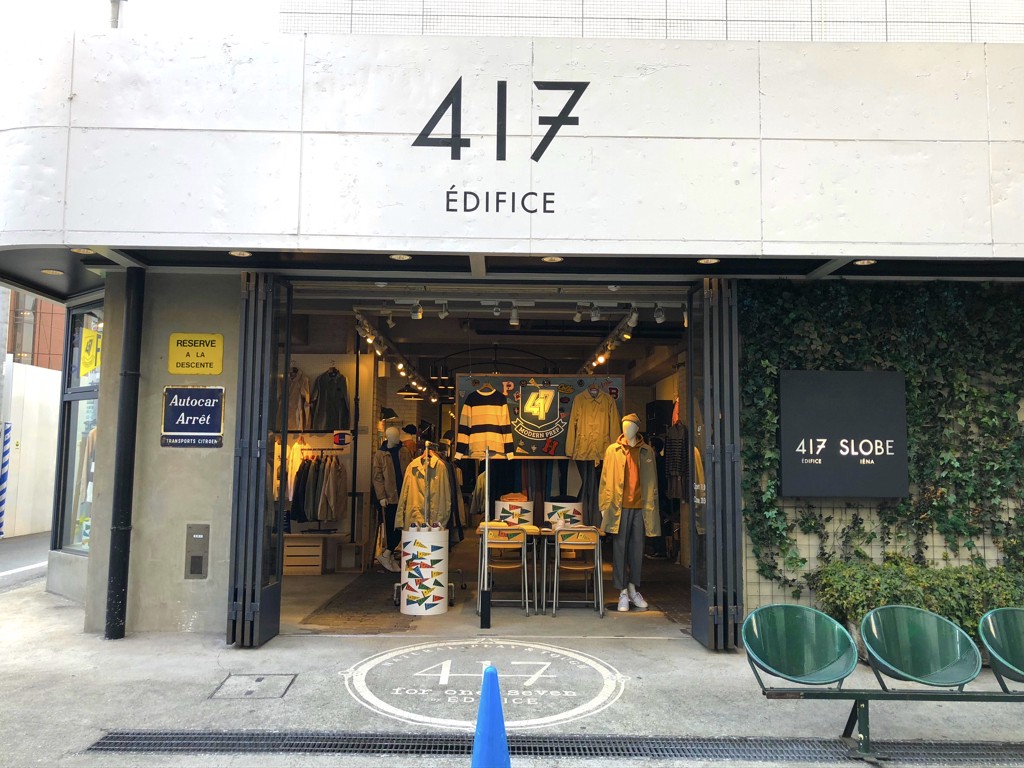 The 417 EDIFICE's concept "French Preppy" represents "A French traditional design to make one comfortable with his outfit with a youthful sense of freedom". Their traditional-based items has natural, tough and playful essences with marine, military, work and sport styles.
<<MAP>>
Here is one of the best shopping spot in Shibuya where those 7 stores gather. You can get there from Shibuya Station within only 5 mins and can come and go to each store for 1–3 mins. How about enjoying efficient shopping tour in the Tokyo's fashion town Shibuya?? For more info about Shibuya or shopping in Tokyo, check these articles below!!
▽Related Articles▽
▼Editor's Picks▼
---