INUA: the Best Unique Restaurant in Tokyo
Review of my special experience at INUA with exclusive kitchen tour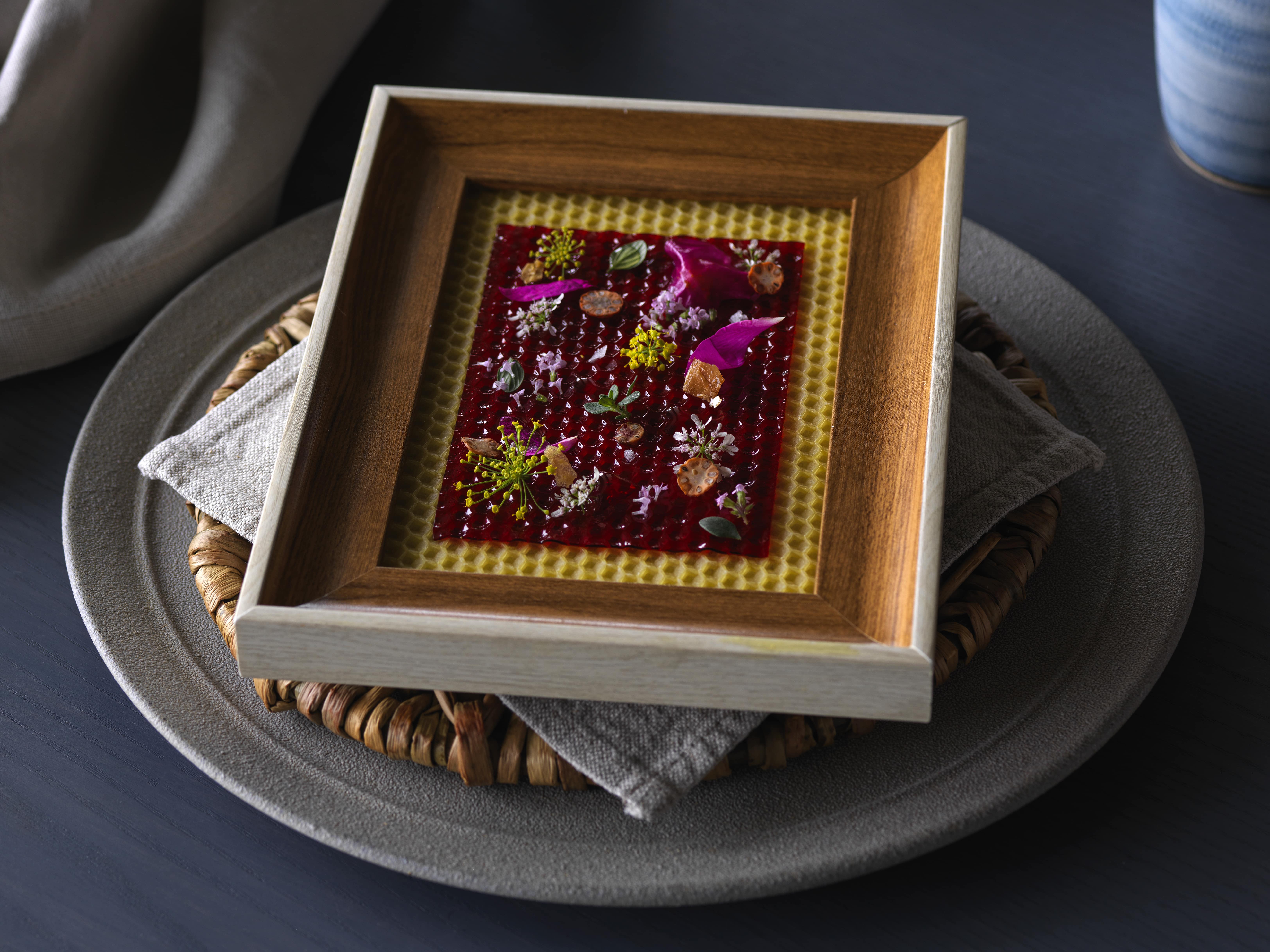 I have visited Inua, the new restaurant in Tokyo which has been attracting gourmets all over the world since it opened in June, 2018. Inua is led by the head chef Thomas Frebel from Noma, one of the world's most famous Michelin-star restaurants and the four-time winner of the Best Restaurant in the World. The new world-class restaurant in Tokyo is highly regarded for the unique dishes created with Japanese seasonal ingredients and the Scandinavian gastronomy. Today, I'd like to introduce the one and only experience at Inua including an exclusive kitchen tour and interview with the chef, Thomas Frebel including a behind-the-scenes story about the restaurant and how to make a reservation.
*Please note that this article contains affiliate links.
---
About INUA
In June, 2018, the fine Nordic restaurant opened on the top floor of the 9-story building in Iidabashi, Tokyo. It all started back in January, 2015, when one of the world's best restaurants from Copenhagen, Noma set up its pop-up restaurant at Mandarin Oriental, Tokyo for a limited time as the head chef René Redzepi's first restaurant in Japan. After 3 years of preparation since then, Inua opened its door headed by Thomas, the former chef in Noma who got a massive inspiration while he served at the pop-up restaurant in Tokyo.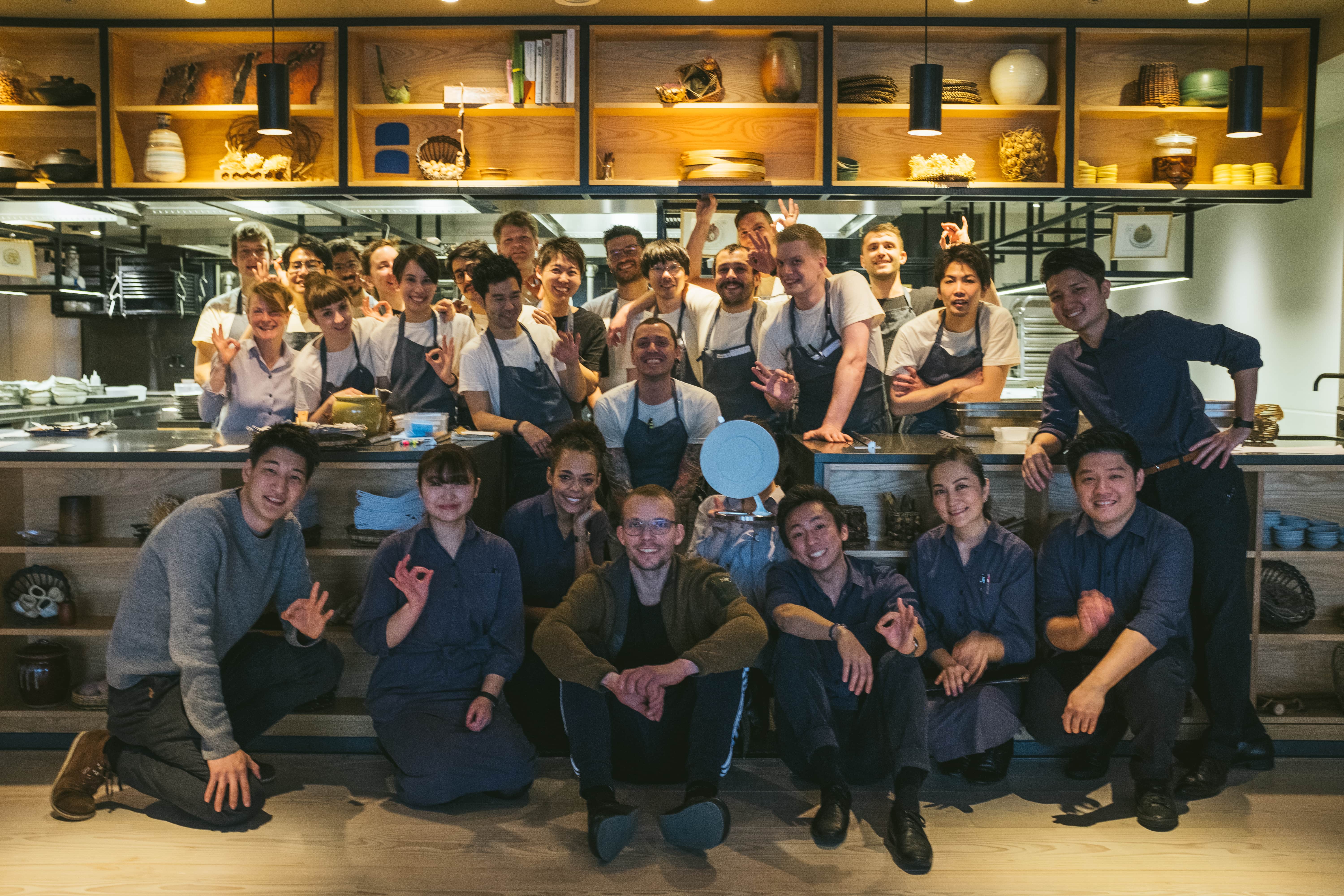 There are about 30 staff members working at Inua today, who are from 15 different countries: including North/South American, Asian and European. Some of them have worked with Thomas in Noma. The name Inua was named after Inuit mythology and means the life force and spirit of nature, and the restaurant values seasons in Japan for the quality of dishes. This does not mean only the four distinct seasons from spring to winter, but the micro-season of Japan which is divided into 72. In order to find the finest ingredients in each season, staff of Inua go on a journey all over Japan by themselves, and communicate with locals including farmers and hunters. The experienced staff have an incredible abilities and a deep connection to communicate with nature in the mountain and the sea to find potential ingredients.
About Head Chef Thomas Frebel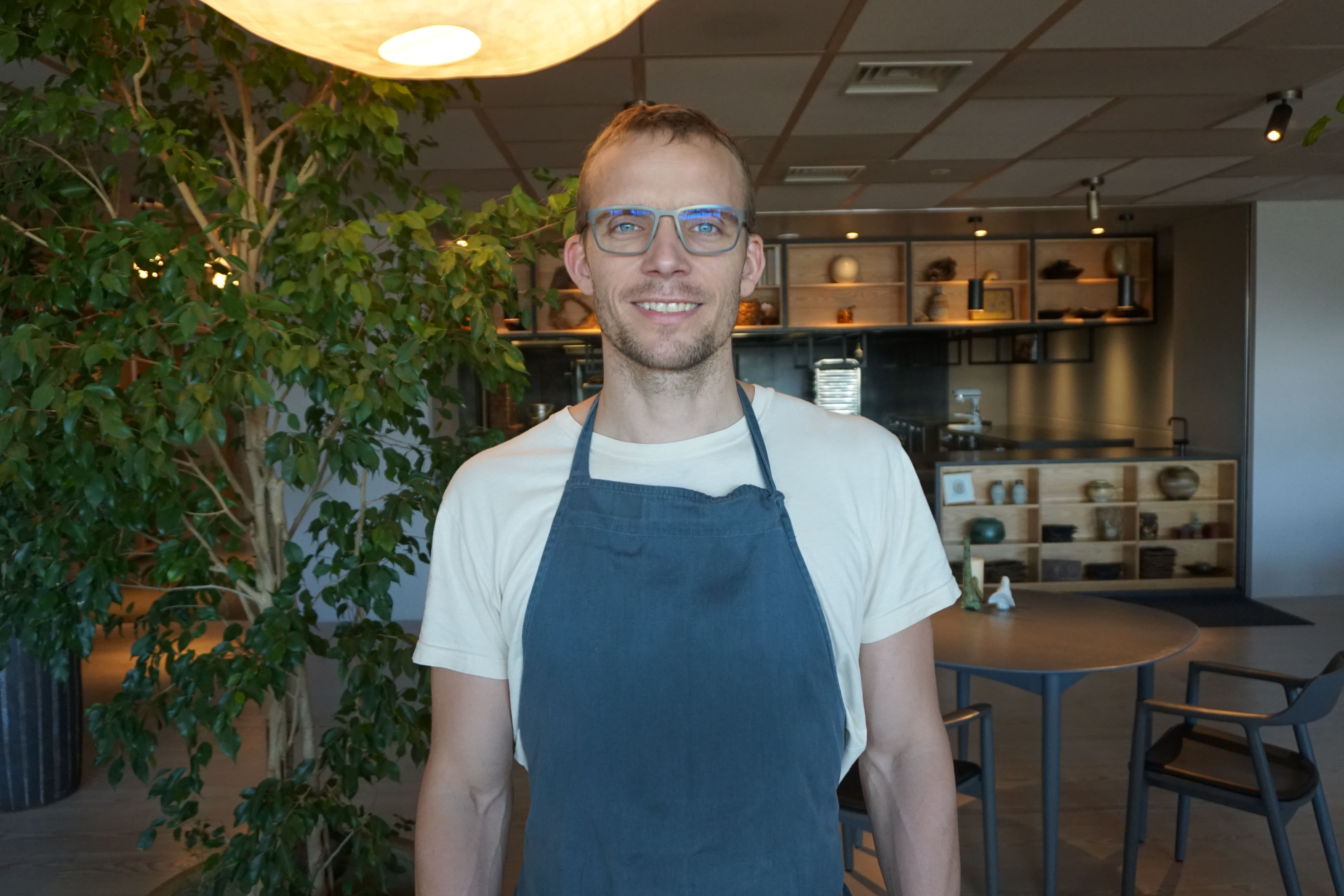 Thomas Frebel was born in Germany and worked at the world's renowned restaurant Noma for 10 years being in charge of its Research and Development. Noma, one of the most difficult restaurants to book in the world today, has been awarded for the first place in The World's 50 Best Restaurants by Restaurant Magazine for the four times during Thomas's tenure at Noma.
He opened his first restaurant in Tokyo, Inua in mid 2018, and won the title of the Arrival of the Year at The World Restaurant Awards in Paris in 2019, which is one of the most honorable prizes for newly opened restaurants between September 1st, 2017 to September 30th, 2018.
Here is my exclusive interview with Thomas Frebel.
-What is the biggest difference between Inua and Noma?
Thomas: Time and place. There are a huge variety of climates all over Japan like from the northernmost part Rishiri Island in Hokkaido to the southernmost part Ishigaki Island in Okinawa throughout the year. Food and ingredients that are produced in the nature and regional cultures and everything interacts with each other. That's the biggest benefits Inua can receive in Japan.
-Is there anything that you could do only in Tokyo in terms of cooking?
Thomas: I believe that the biggest benefits of being in Tokyo is cooking with the best and freshest ingredients from all over the country because Tokyo is simply the gathering center of all prefectures, islands and almost all farmers in Japan.
-What inspired you most in Tokyo/Japan?
Thomas: When we travel countryside in Japan, we realize that there are many things that we still don't know about Japan and the people such as how diverse and exotic they are, and the nature and how the people adopt to the surroundings which includes their own amazing ways of cooking such as fermenting and preserving food, and also the ways of eating according to the micro seasons in each prefecture and island of Japan. As well, I'm still extremely fascinated and inspired by the general knowledge about food and ingredients that almost every Japanese person has.
-What's your favorite restaurant in Tokyo apart from Inua?
Thomas: Tsuta (ramen shop in Sugamo), Switch Coffee (cafe in Meguro), Mother India (Indian restaurant in Kojimachi) and Ishikawa (Japanese restaurant in Kagurazaka).
-Which tourist site or specific spot do you like in Japan?
Thomas: Akita (for foraging), Ishigaki Island (very unique and different from the rest of Japan) and Kochi Sunday Market.
-What kind of guests do you welcome at Inua?
Thomas: Any types of guests are welcome, but I'd be happy to see especially who are willing to share and understand our journey of approaching to the ingredients through Japan.
-Please leave a message to our readers across the world who have a plan to visit Tokyo.
Thomas: I would like to say thank you for reading this article and getting interested in our small restaurant in Iidabashi Inua. I hope you will find out that the amazing country is full of surprises including culture, traditions and beautiful people. We hope to welcome and meet you at Inua.
Amazing Experience at INUA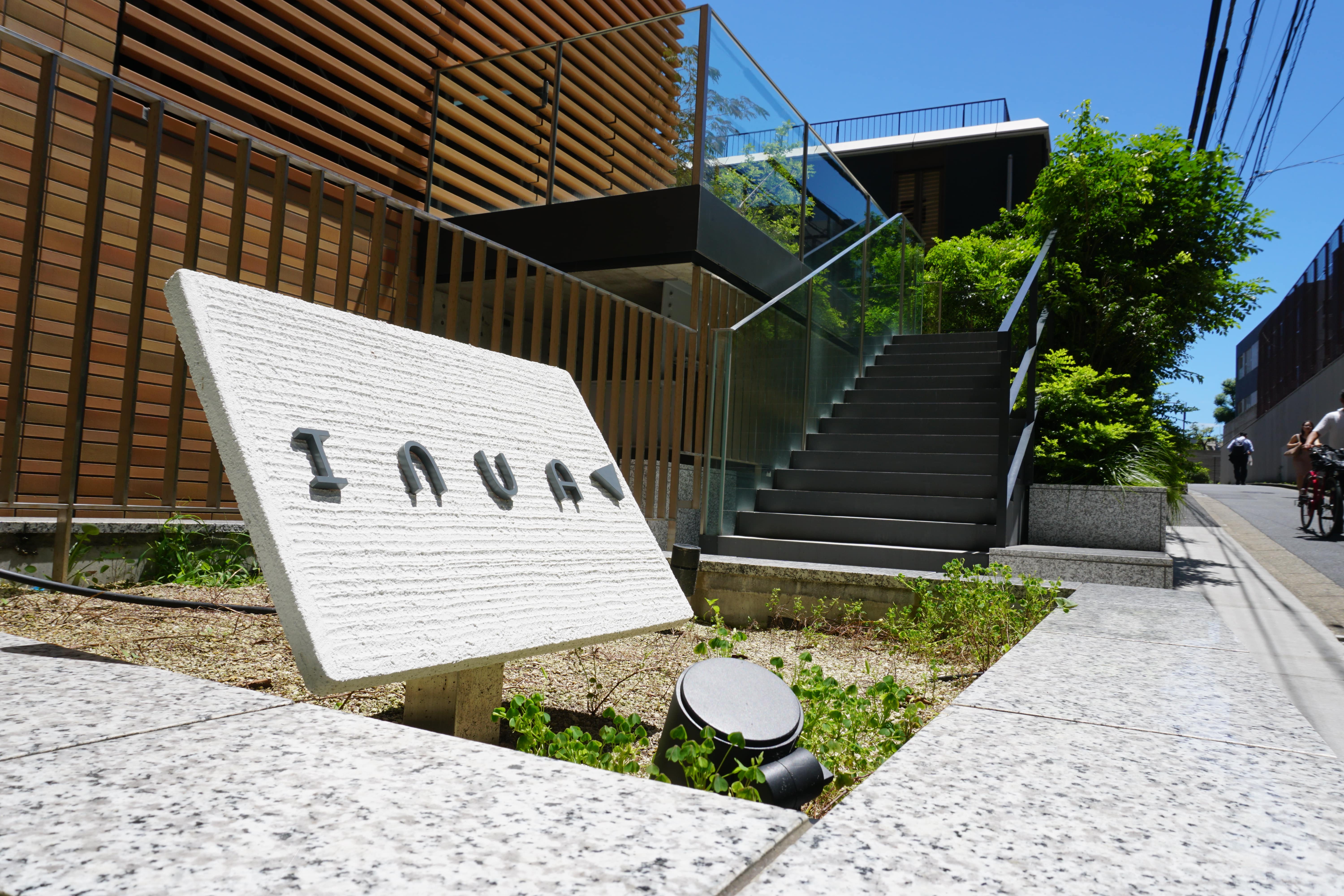 Now, let me share my exclusive experience at Inua with you. The chef Thomas Frebel came down and kindly greeted me when I arrived at the first floor of the building. He seemed really gentle and friendly, and escorted me to the 9th floor by elevator. He explained me that because guests at Inua were from all over the world and spoke different languages, so the staff preferred to communicate with each guest in their languages for genuine hospitality.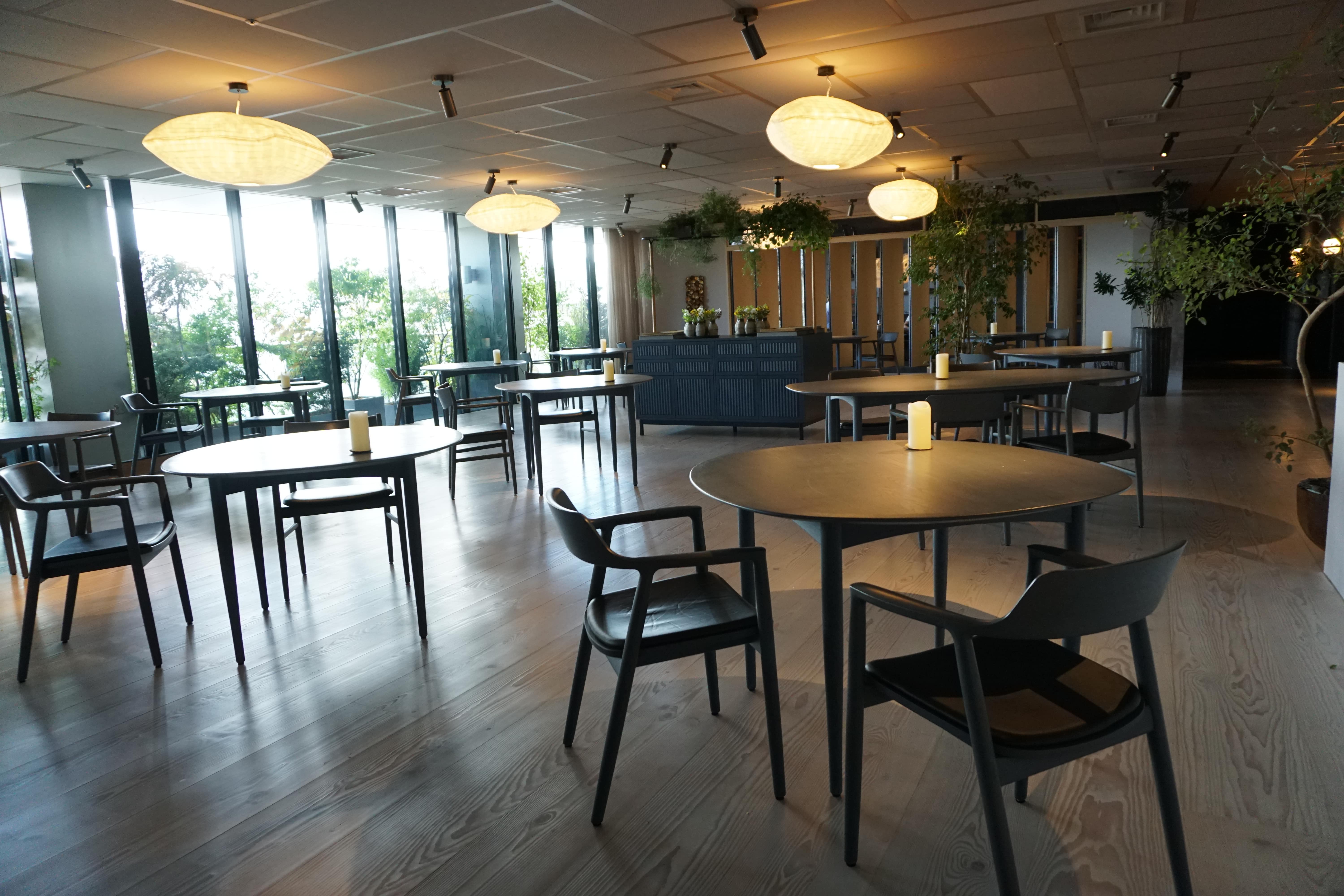 Then I was guided to the dining room. Once I stepped in, the sophisticated and spacious room with stylish and minimalist furniture made me feel like being in another world away from the bustling streets of Tokyo. The dining space of the restaurant was designed by the designer and creative director of OEO Studio Thomas Lykke. There are 12–14 tables with about 50 seats in total, which were made in North Europe only for Inua. The round tables offer the warm and relaxing atmosphere. The ceiling is designed with the Kyoto's traditional technique Nishijin silk fabrics, and the cutlery and tableware provided at Inua were craftworks selected from all over Japan. The restaurant was built with wonderful fusion between North European and Japanese essences. Some green plants are planted just outside of the window, which displays the unique view of rich nature against the Tokyo's skyscrapers.
The lounge and the private dining room are situated on the same floor. The lounge can be used as a waiting room, or sometimes for having desserts or drinking after dinner. The private dining room is available with up to 12 people.
According to the chef, Thomas, the restaurant is designed with the concept of "proudly inviting loved ones to his/her home", so the guests can enjoy human connection by communicating with their family, friends and chefs at Inua.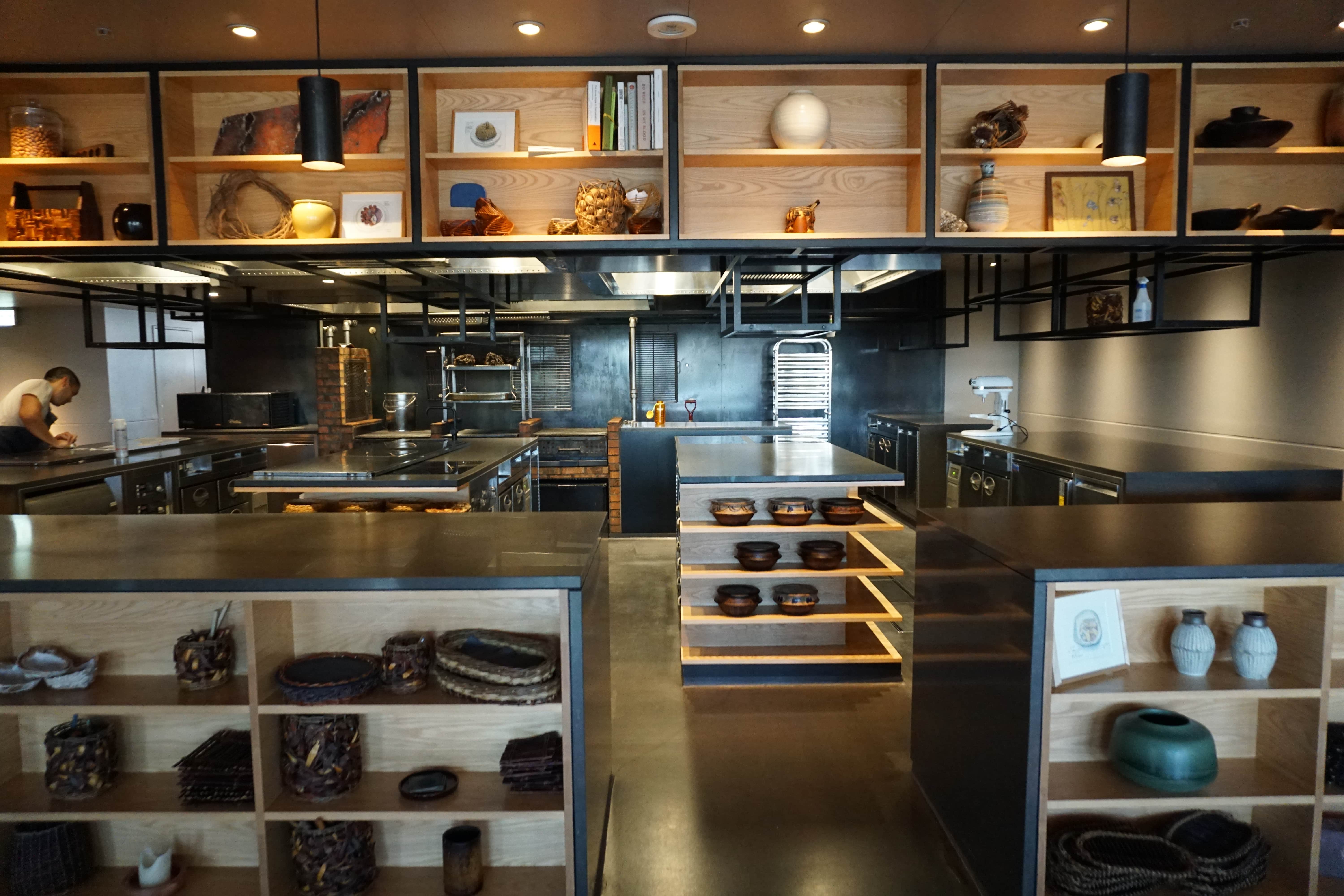 One of the most remarkable points at Inua is its open kitchen which was specially designed for chefs and guests to be able to interact each other. For one thing, guests can feel the chefs' passion and energy, which have a positive influence on their food experience. Secondly, chefs serve guests by themselves at Inua, and the open-air kitchen allows chefs to get out to the dining room in a second. Being served by chefs does not only please guests' experiences but also enables the chefs to figure out how fast guests eat, so that they can provide dishes with a perfect pace. It is also important to get an immediate customer reaction. The whole course at Inua is served within about 2.5 hours, which is relatively faster than food course at other restaurants on average. This is because Inua would like customers to maintain their focus on eating and drinking from beginning to end with concentration.
Exclusive Kitchen Tour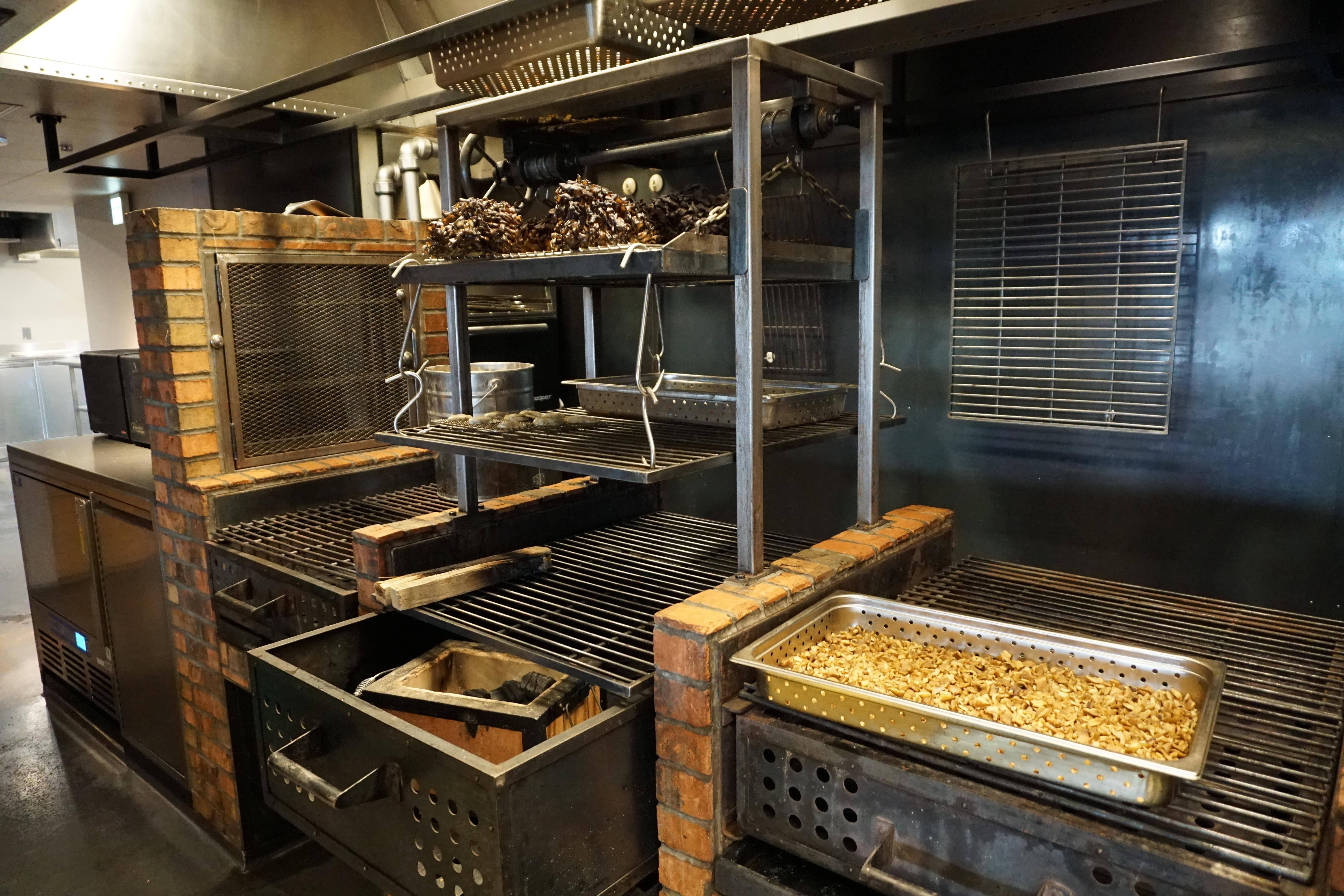 Before introducing the food at Inua, this is the other special experience: you can be guided to its kitchens and observe how chefs cook on this insiders kitchen tour.
The main kitchen, which you can see from the dining room, has 4 cooking tables where different tasks are assigned to each station, and there are also essential kitchen tools and facilities for creating Inua's dishes including the cutting-edge IH cooking. With this exclusive tour, visitors will have an access to some of the secret methods and process of making elaborate dishes.
In addition to seeing the kitchen on the restaurant floor, you can access to the floor downstairs. On this floor, there are more kitchen facilities such as refrigerators, centrifuges and fermentation chambers. More interestingly, a test kitchen is also located on the same floor, where Research and Development staff including Thomas are creating new dishes like chemical experiments. Inua picks out the finest ingredients by traveling all over the country from the north Hokkaido to the south Okinawa.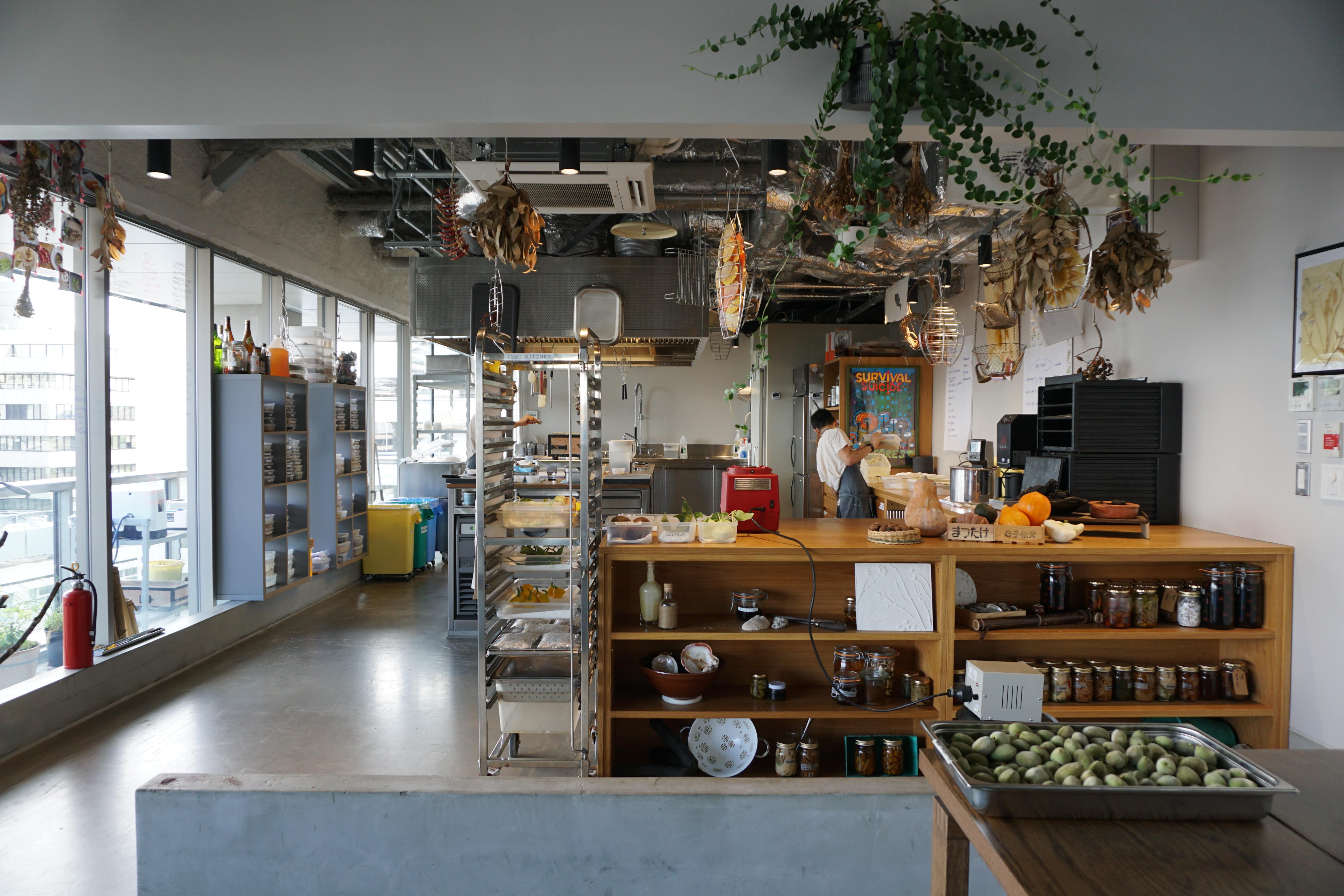 The restaurant also has a team working in the office which is specialized for researching and procuring the finest ingredients by area and season. The high standard of Inua's quality is based on the efforts of the all members including chefs and staff behind the kitchen.
INUA Menu
Let me introduce some of incredible dishes at Inua, which are not categorized just as Nordic cuisine or Scandinavian cuisine. They complete the dishes mainly with Japanese seasonal ingredients though it is based on the Scandinavian approach.
Thomas said that they were able to use such a wide variety of ingredients only in Japan since the country had a wide range of climatic conditions from the subarctic climate in Hokkaido to the subtropical one in Okinawa at a distance of over 3,000 kilometers. The unique dishes of Inua are served with the varying ingredients by the seasons and regional cultures across Japan, so guests would never be bored with them throughout the year. This is the introduction to 5 selected dishes from Inua menu in June, 2019.
Monkfish liver, green asparagus and beech nuts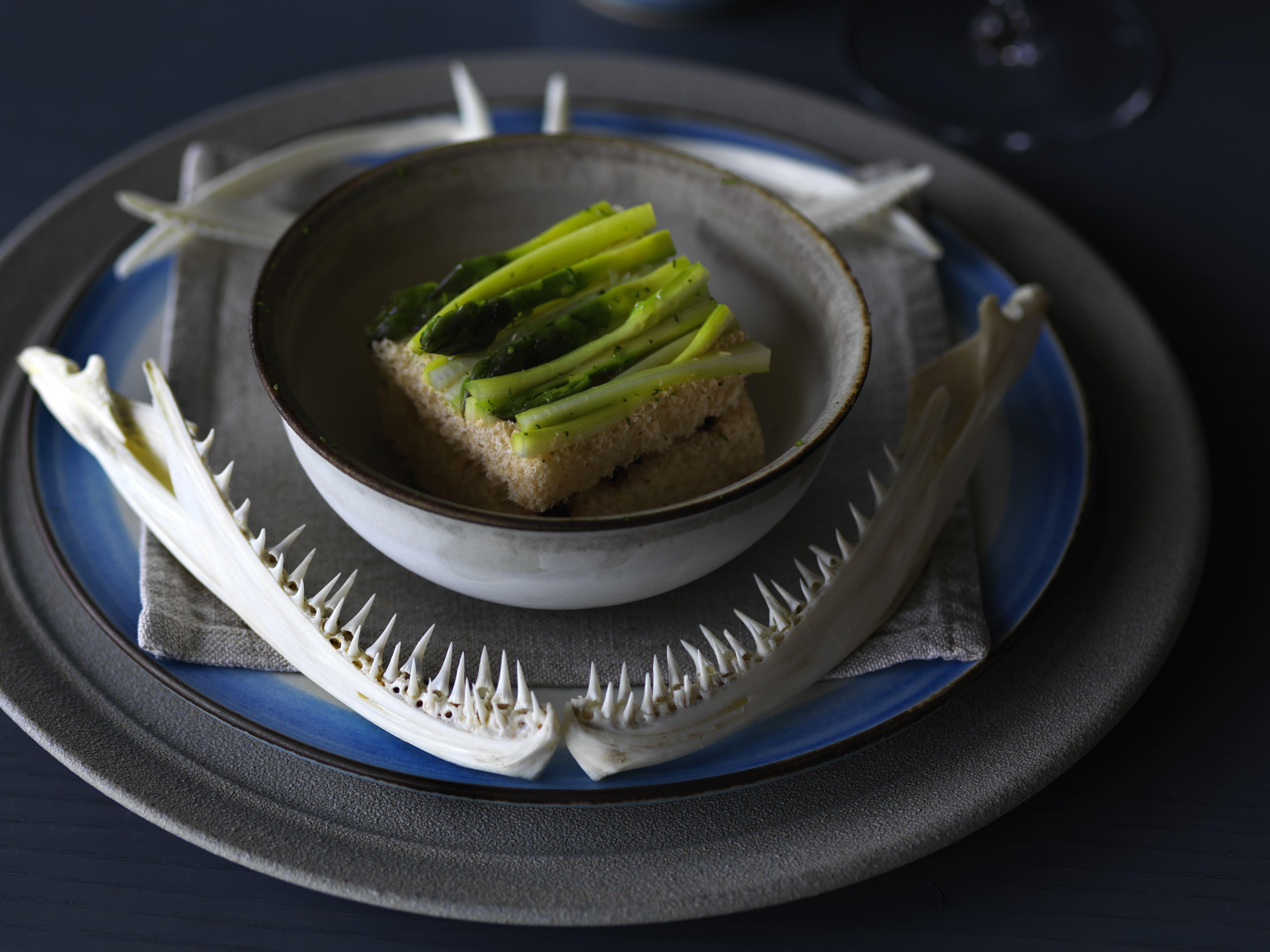 Monkfish liver terrine that is actually an aerated frozen parfait. The base is made from fresh monkfish liver and soy milk.
Seasonal citrus, roasted kelp oil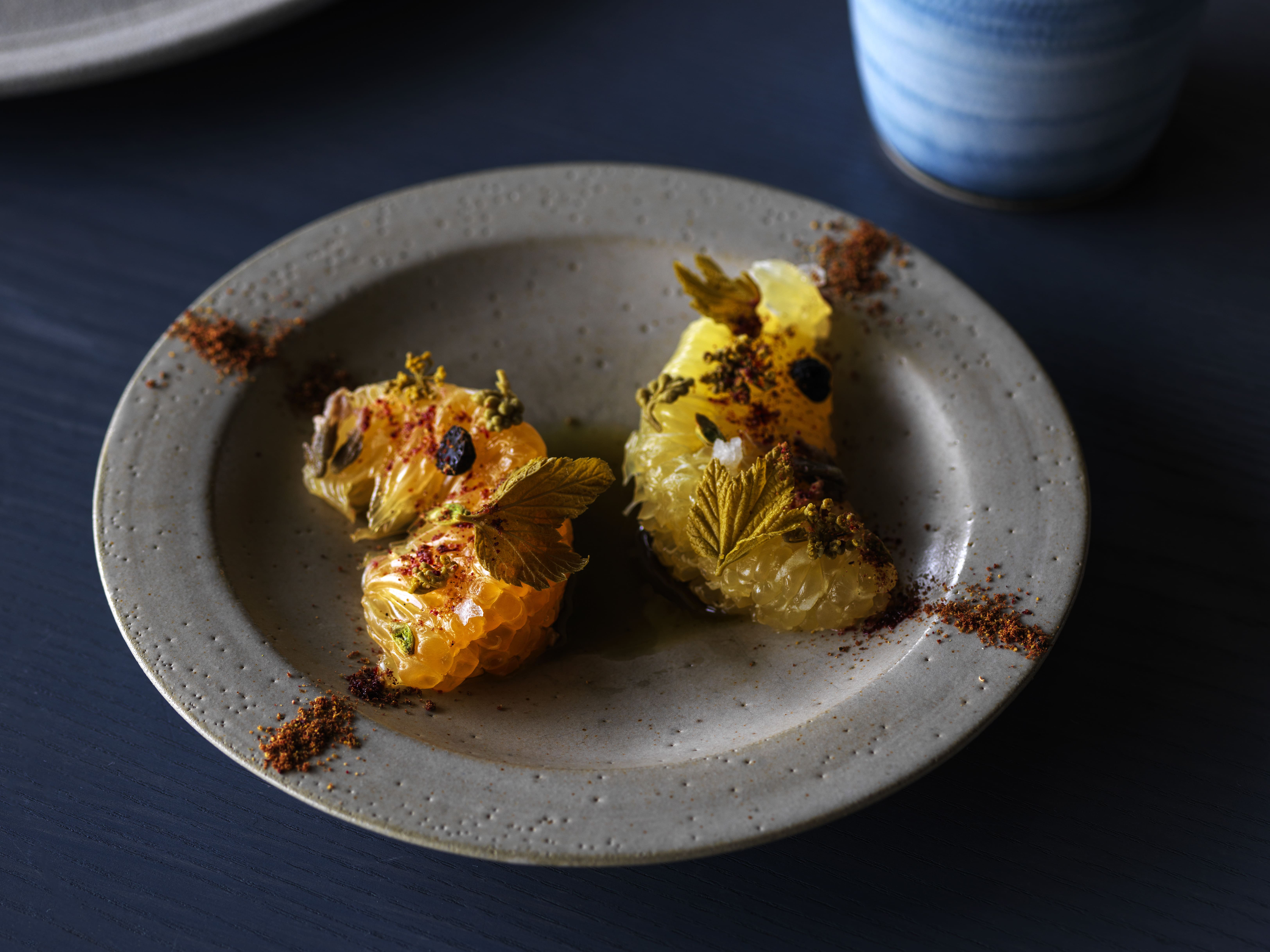 Seasonal citrus cured in liquid made with water and fermented chilli (or "kanzuri"), garnished with homemade pickles and Inua's seven spices and kelp oil.
Plum leather with fresh aromatic flowers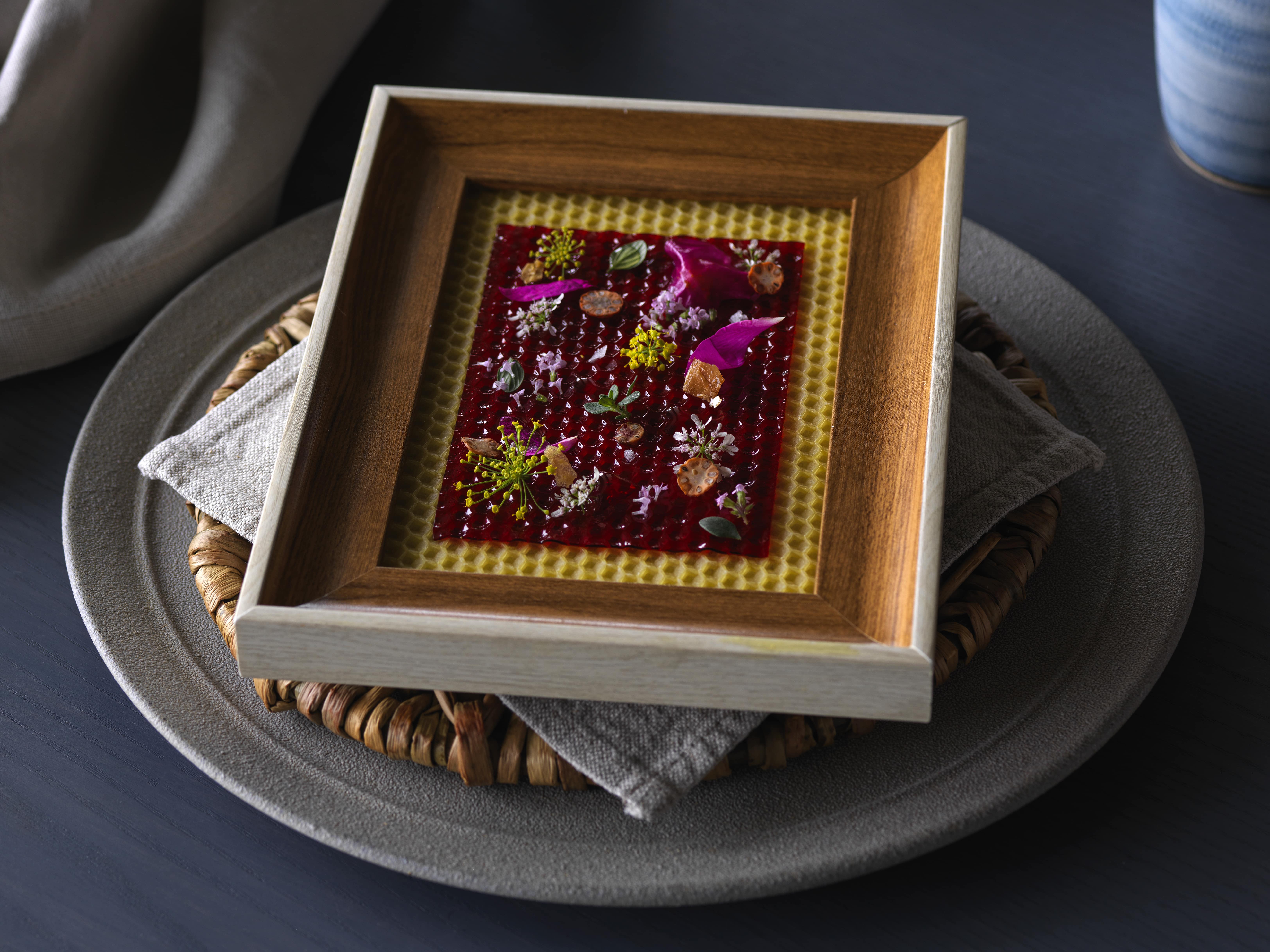 Fruit leather made of plum juice, which is infused with beeswax and garnished with fresh aromats.
Golden-eye bream rib and flower tart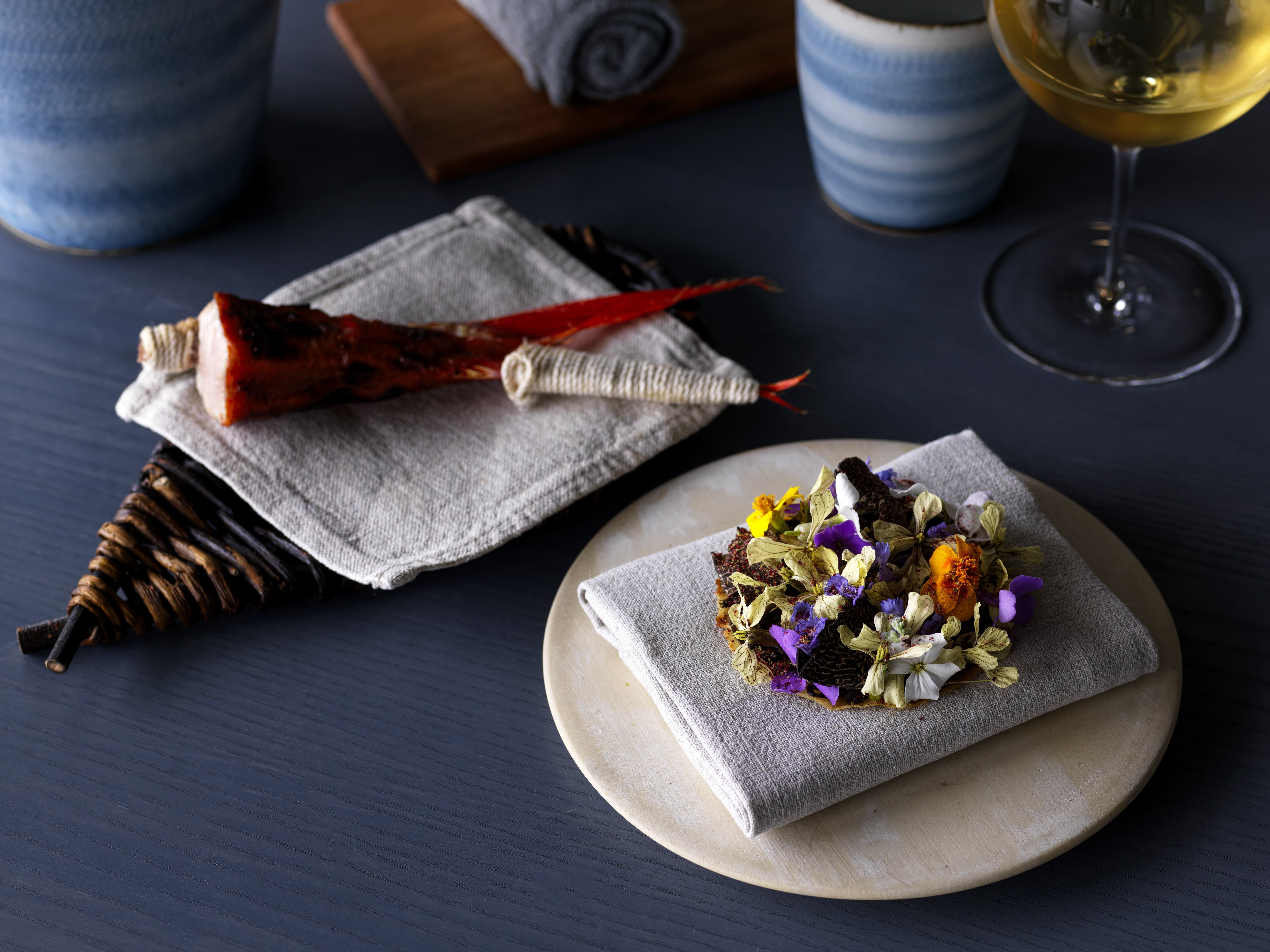 Golden-eye bream (or "kinmedai") on the bone marinated in koji paste and then barbecued. The tart is a sheet of crisp made of homemade miso and is topped with black truffle and seasonal flowers.
Seaweed mille-feuille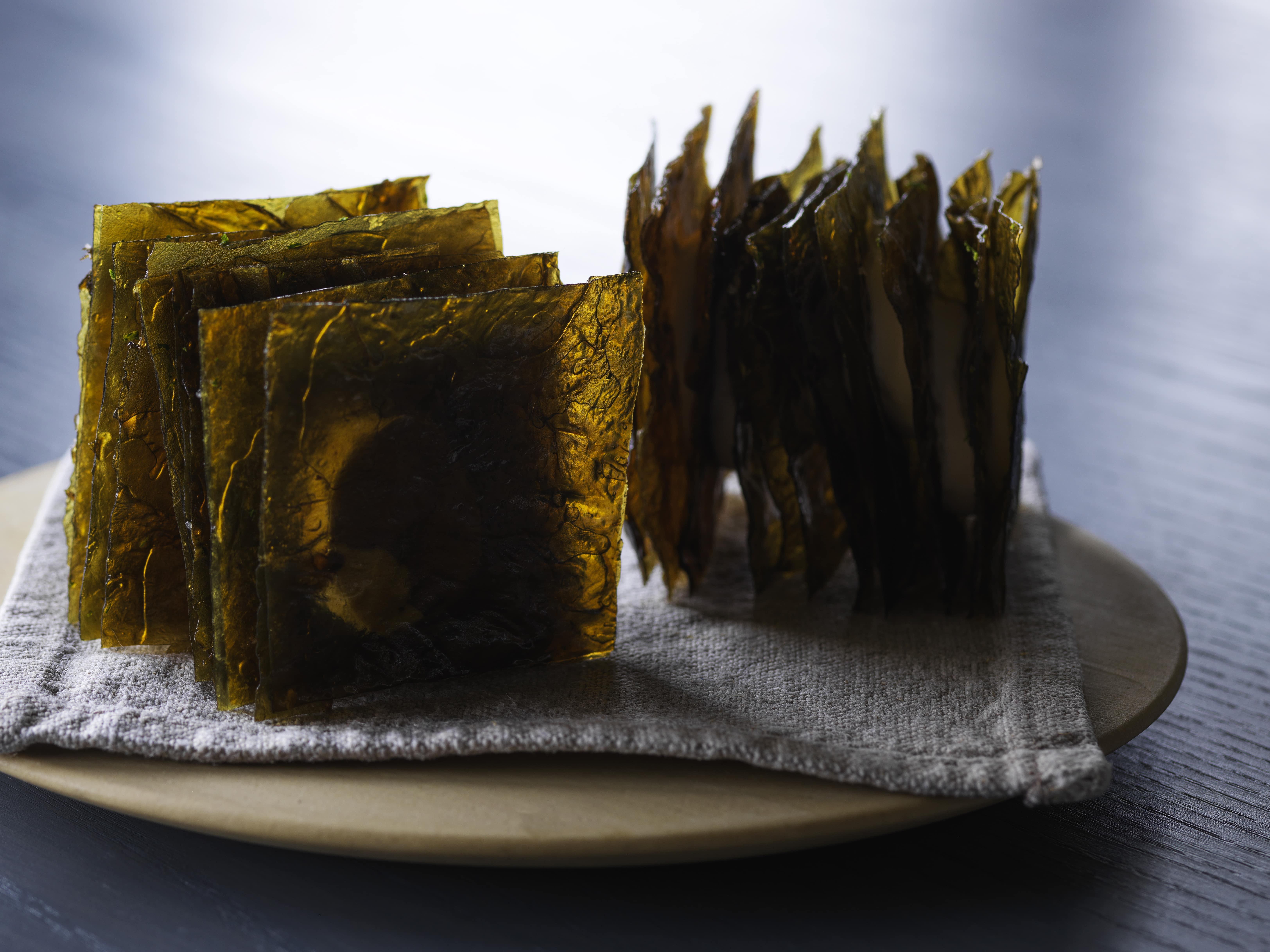 "Hirome" seaweed that is caramelized, seasoned with yuzu skin, pine salt and oil infused with blackcurrant wood, and layered with whipped double cream in the middle.
The five dishes above are listed in the order of serving on the menu. As I mentioned, Inua's menu changes according to the seasons to serve the perfect course with each season's best ingredients. You can also maximize the taste of the course dishes with selected pairing drinks which go perfectly well with each dish. There are two drink pairing options available: Alcohol Pairing and Inua Juice Paring. Their homemade juices are served on the non-alcohol pairing course.
Overall
At the end of the tour, there was a last surprise. One of the chefs came down with me to the exit and saw me off, which made me feel very special and heart-warming.
I fully realized that Inua did the best effort to offer the extraordinary experience to every guest all the time by any means with passion. The head chef Thomas also formed the environment perfect for colleagues to enjoy both work and private life. I was very honored to be there to feel their warm hospitality and the surreal dining experience.
The insiders kitchen tour including a meal can be booked in this link below.
The worldwide-renowned dishes and hospitality are totally worth the price, and Inua is highly recommended to have the best food experience in Tokyo. You can enjoy dining with no dress code!
If you are interested in the fantastic chef Thomas, don't miss the chance to visit his favorite restaurants he answers in the interview above. For more info about food in Tokyo, you might also like these articles below.
15 Best Wagyu Beef Restaurants in Tokyo: from Kobe Beef to Matsusaka Beef
▽Related Articles▽
▼Editor's Picks▼
---