Pocket WiFi or SIM Card in Japan
Comparison between Pocket WiFi and SIM Cards for your trip to Japan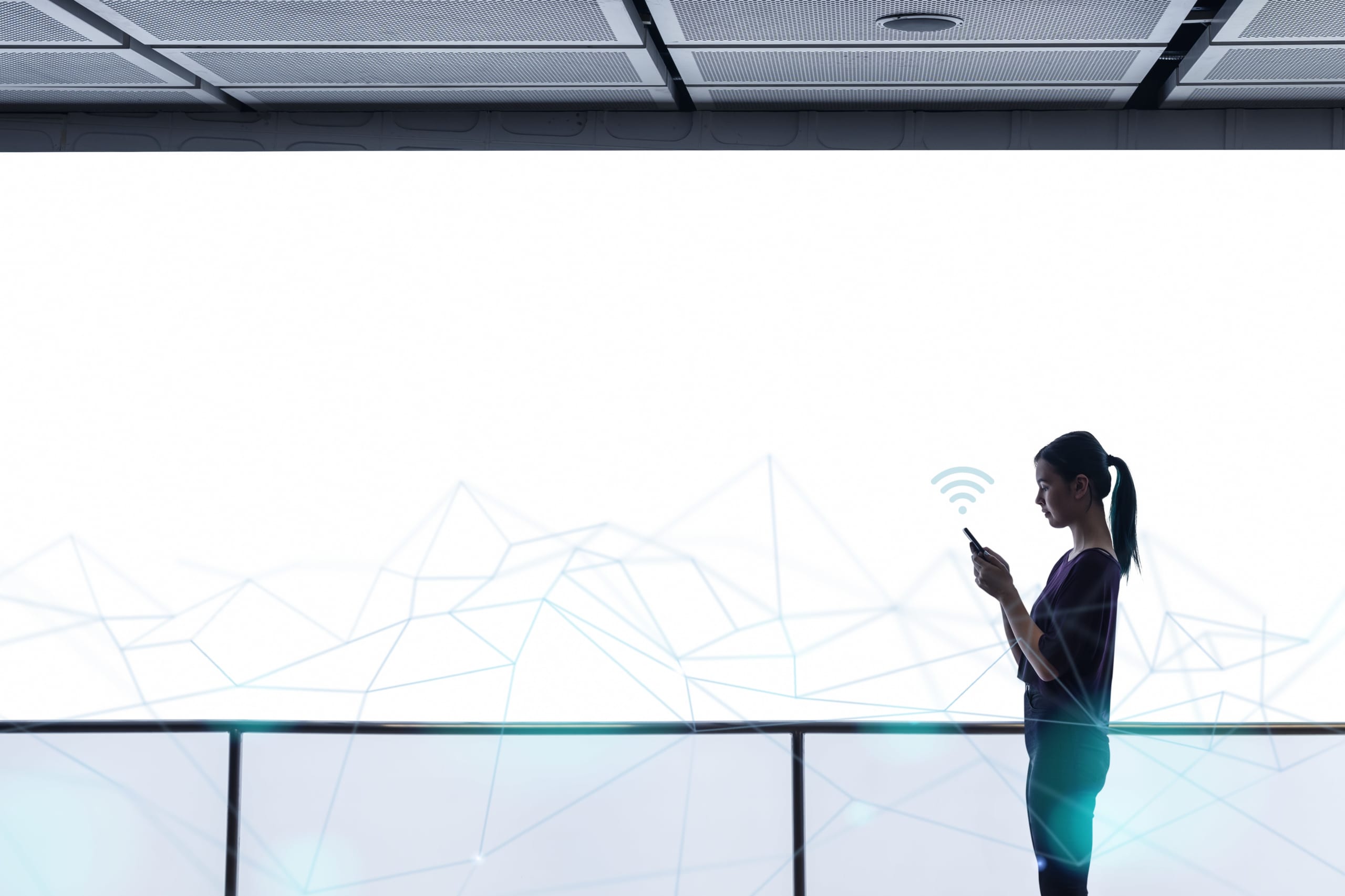 Once you have decided to travel to Japan, what are the first things you need to consider before your trip? Hotel, transportation, list of things to do, etc… These things are all essential for traveling and you should think about them. But there is one thing some people tend to forget before an overseas trip and that is internet connection.
Not having a reliable and safe internet connection when traveling to a foreign country can be scary. You will find free WiFi hotspots here and there, but not everywhere necessarily.
Now, two main ways experienced travelers prefer are renting a Pocket WiFi or purchasing a prepaid SIM Card. "Pocket WiFi or SIM Card… which is better for me?" you might ask. In this article, I will compare the strengths and weaknesses of these two options and suggest what kind of traveler should pick which type of internet connecting method.
---
What is Pocket WiFi?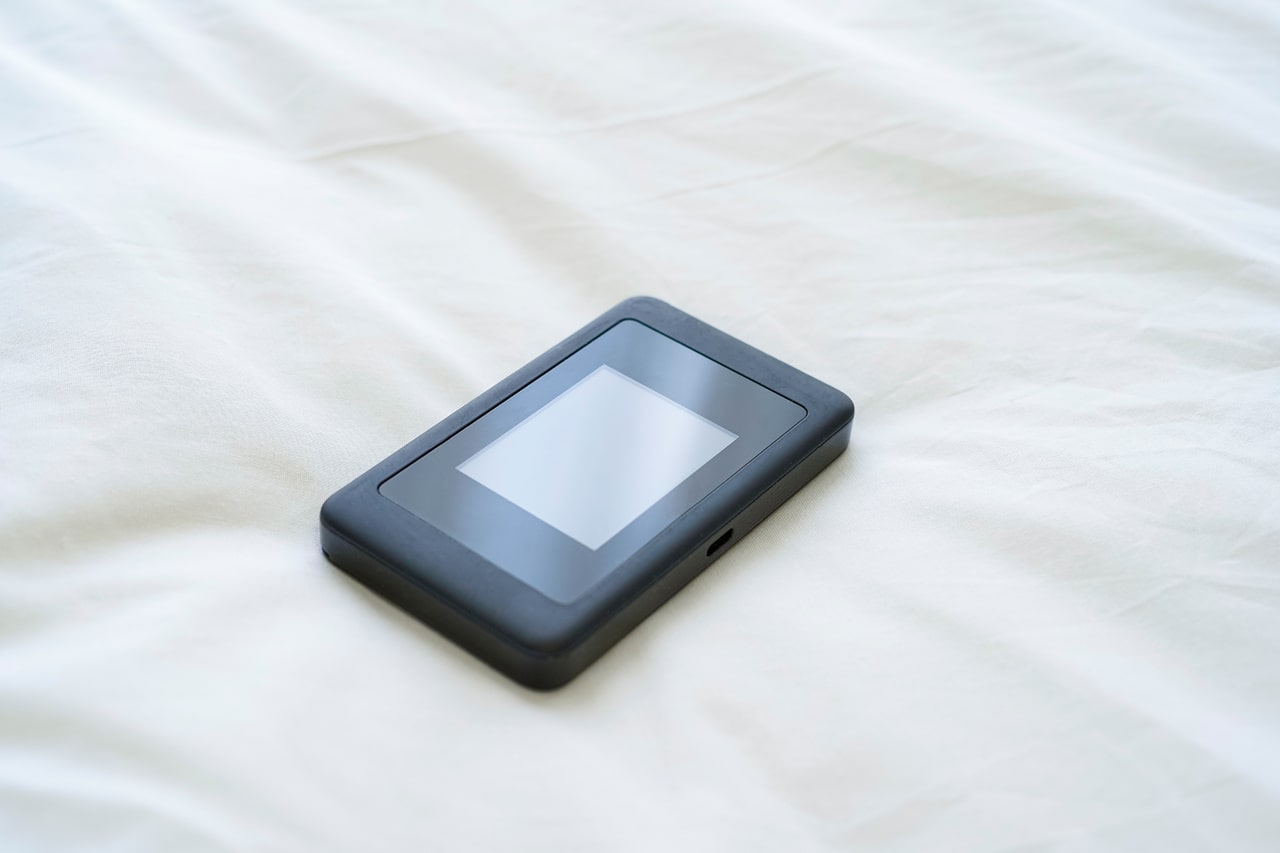 A pocket WiFi is a small, pocket-sized, portable WiFi router that you can take around. In Japan, you can rent one at the airport or you can make a reservation with a renting service that will send you the WiFi device to either the airport or your hotel so that you can pick it up.
What is Prepaid SIM Card?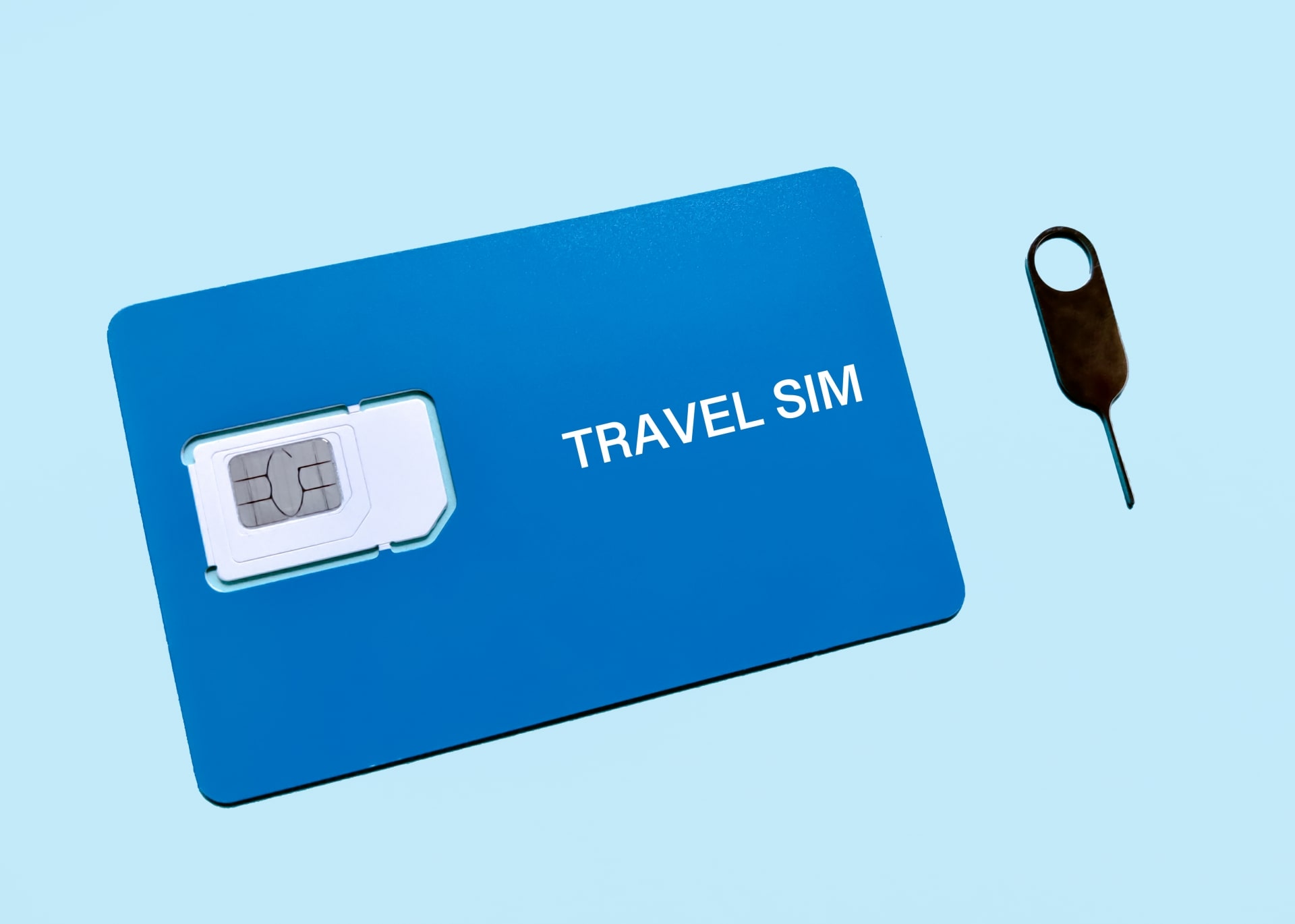 A SIM card is a small chip that you install inside your mobile phone to connect it to a specific network. It is relatively cheap and you can purchase it at the airport or most electronic shops. You can also contact a service that will send the product to either the airport of your arrival or the hotel in which you're staying.
Comparing Pocket WiFi and SIM Card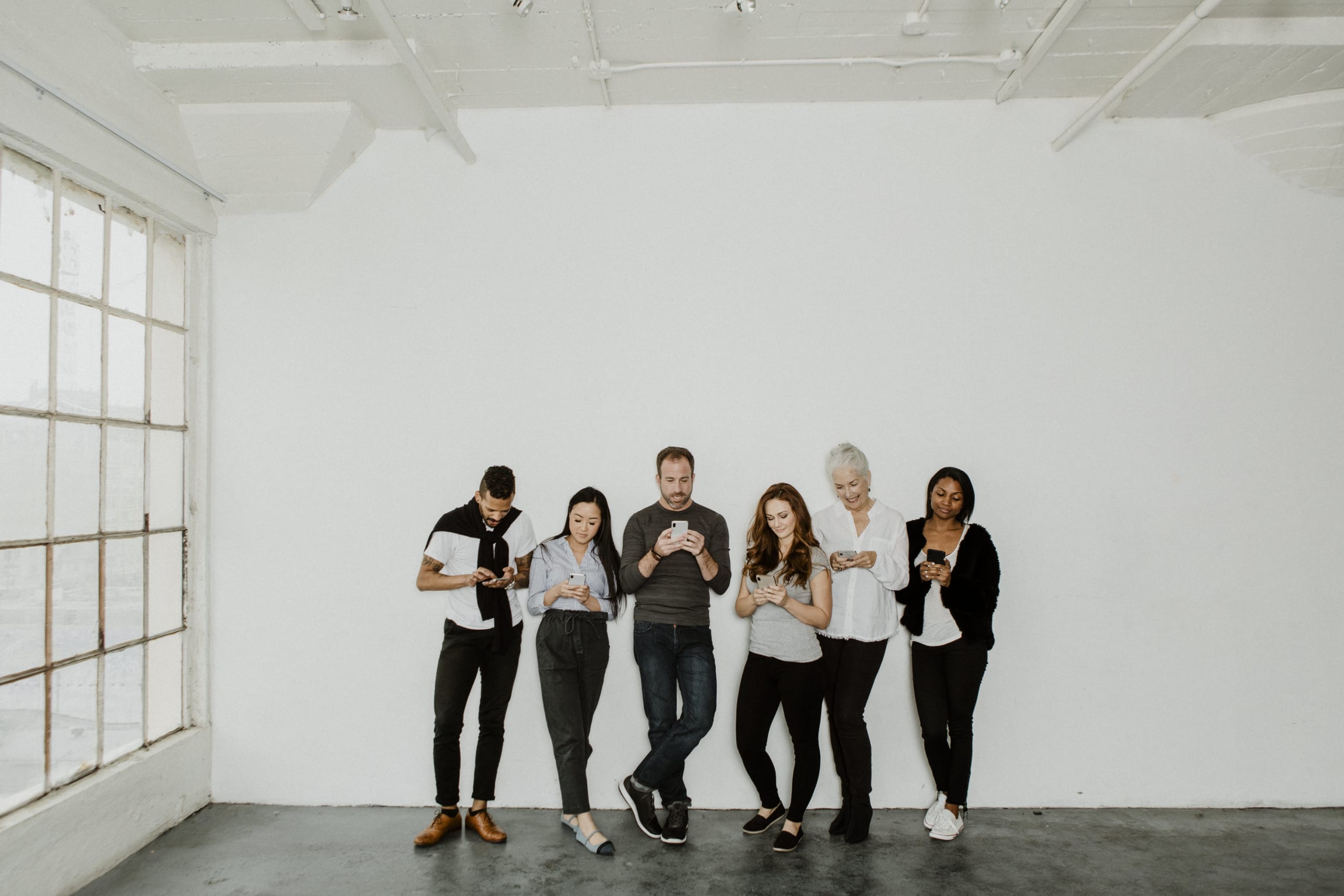 Price
Comparing the price of renting a pocket WiFi and the price of purchasing a prepaid SIM card, the SIM card wins. This has to do mostly with the specs of these two options.
Usability
The good thing about using the SIM card is that once you have it installed, you don't need to worry about anything else during your trip. On the other hand, in the case of pocket WiFi, you need to keep it with you at all times and be aware of the remaining battery.
Number of devices/people
Here is where the pocket WiFi shines the most. In the case of a SIM card, you can use the internet only for one device. But with pocket WiFi, you'll be able to connect several devices (PC, tablet, other people's phones) simultaneously.
Installation
When it comes to the installation process in order to connect to the internet, the pocket WiFi wins. In the case of a SIM card, you need to first be sure that your mobile phone is compatible. You also need to make the proper settings on your phone. On the other hand, once you turn on the WiFi device, you just connect to its network by inserting the password, and that's it!
Extra things to do
Since your pocket WiFi is rented, you will need to return it before your flight back to your country (although in many cases, this is not so complicated). And in the case of a SIM card, you only need to replace the card you installed for this trip with your original SIM card.
Conclusion
Knowing the different characteristics of these two internet options, the following is our conclusion.
Get a Pocket WiFi if:
Even though purchasing a SIM card is cheaper for one person, it will be cheaper to rent 1 pocket WiFi as opposed to buying several SIM cards if you're traveling in a group. Or even if you're traveling by yourself, you will probably have more than one device that can be connected to the internet.
▶Which Pocket WiFi Rental is the Best in Japan?
Get a Prepaid SIM Card if:
If you are not a heavy internet user and being able to check Google Maps and just search for restaurants and places to visit on Google is enough for you, then purchasing a prepaid SIM card may be a good option for you.
How can you get a Pocket WiFi / SIM Card for your trip to Japan?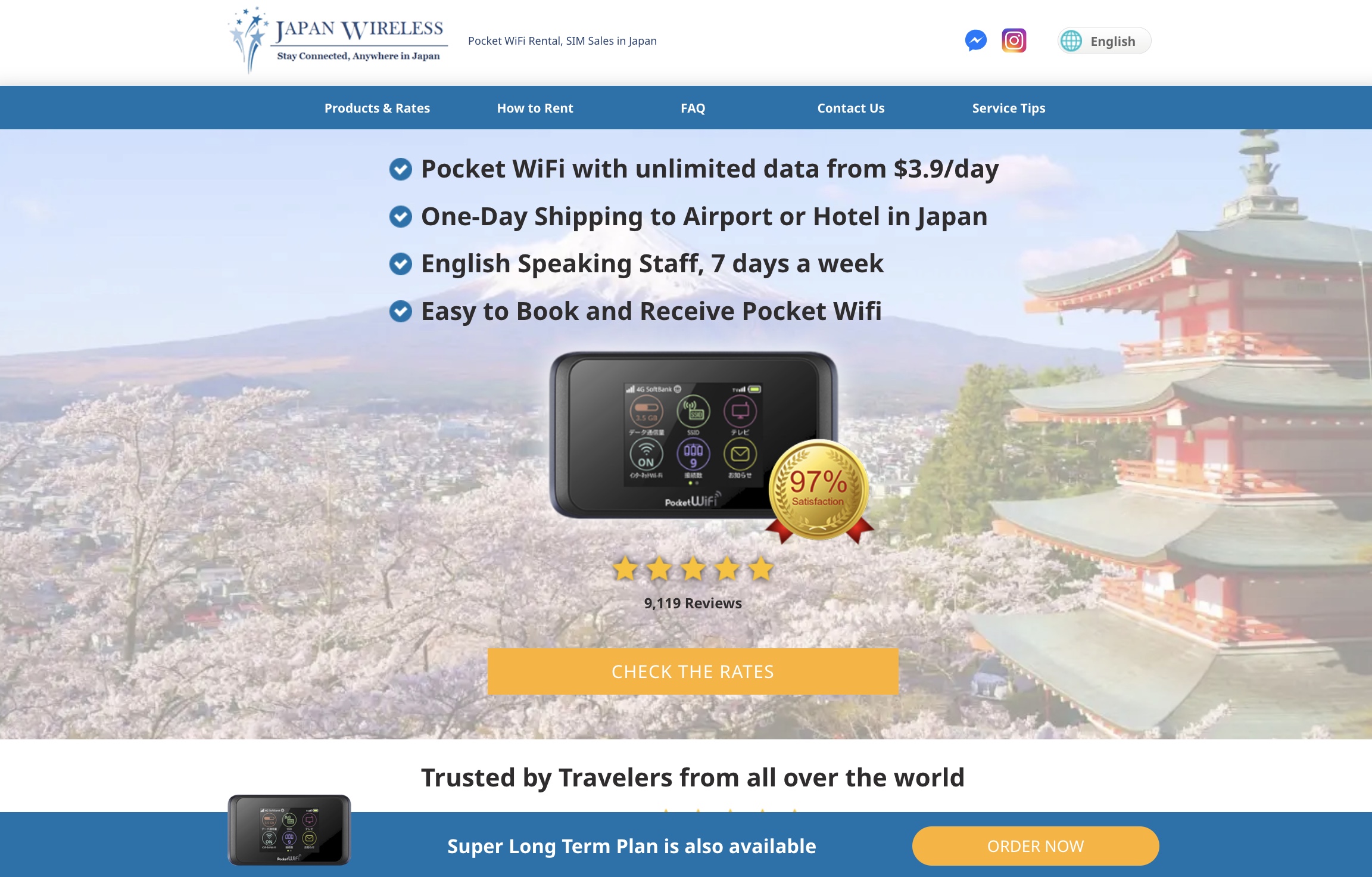 Now that you know the differences between these two internet options, let me share with you one way to get whichever one you chose. Although you can get these at the airport, depending on the time of your arrival, the shop might be closed, and that would be a problem. What I'd like to suggest is getting either your pocket WiFi or SIM card via Japan Wireless.
If you want to rent a pocket WiFi, there is the "Premium WiFi" plan which allows you to use unlimited data with a max speed of 187 Mbps. The battery life lasts for about 20 hours and it comes with a Free Power Bank. And you can connect up to 10 devices at once!
In the case you want to purchase a prepaid SIM card, Japan Wireless offers prepaid SIM Cards for either 7 days, 15 days, or 30 days with a data amount of 500 MB/day, and at a relatively cheaper price compared to other SIM card providing services.
▶︎Click here to know more about Japan Wireless!
Be sure to use the exclusive promo code only for Japan Web Magazine readers: JPW001
---
▽Subscribe to our free news magazine!▽

I hope this article was informative and helpful for you. If you need more information about internet connection during your trip to Japan or other travel-related info, be sure to also check out our other articles!
▽Related Articles▽
▼Editor's Picks▼
---