Do I Need a Pocket WiFi in Japan?
Who should rent a pocket WiFi while traveling in Japan?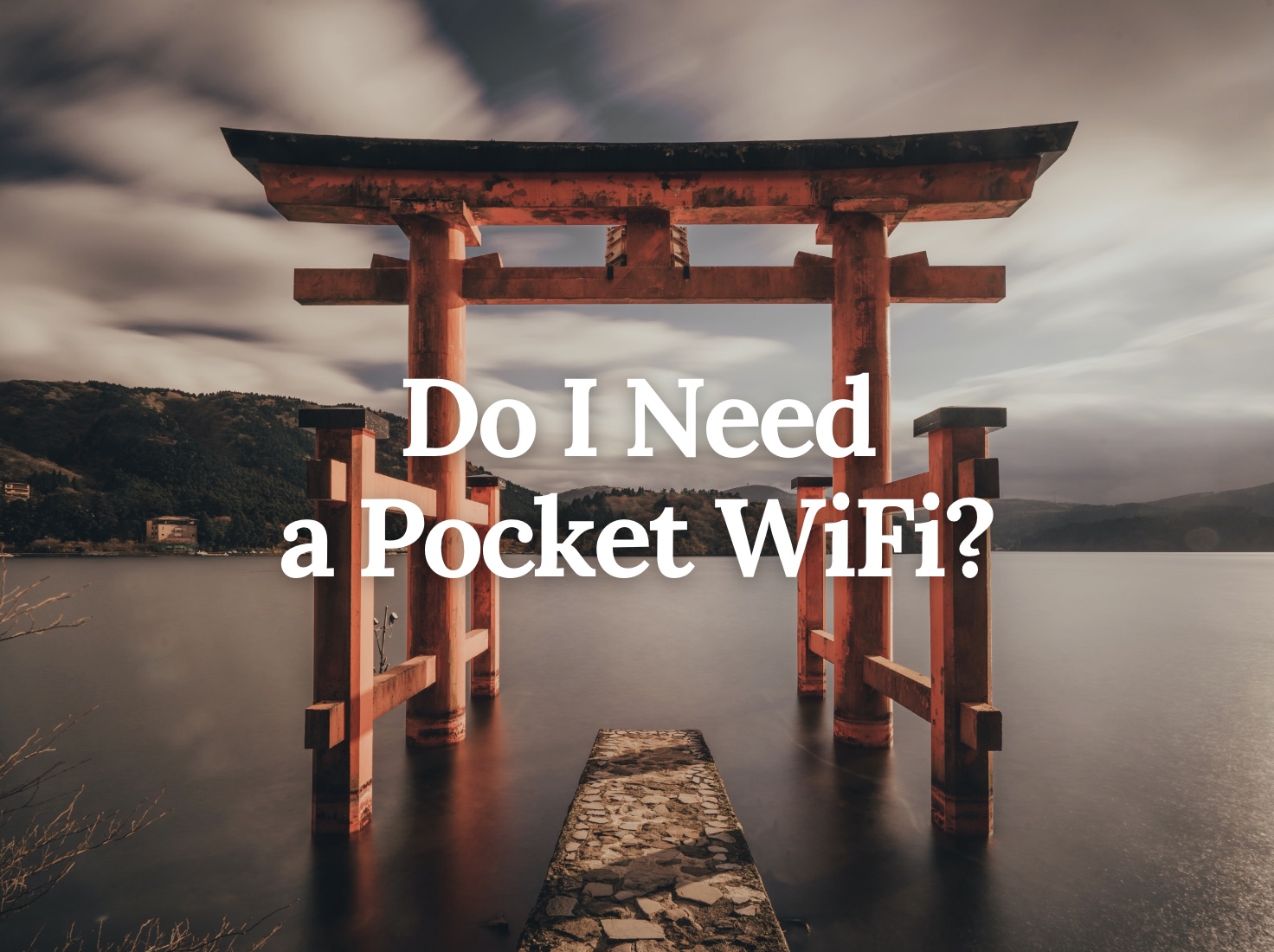 Now, there is no way to live without a network connection wherever you are. Maintaining a good environment for access to the Internet anywhere is one of the most important things to have fulfilling days in both work and personal life. It is a pocket WiFi to enable you to connect the Internet both indoors and outdoors. In addition to everyday life, a pocket WiFi is absolutely essential during travels abroad whether it is for sightseeing or business.
This guide will explain if you need to get a portable WiFi especially when you travel to Japan. For most tourists and long-term stayers, the handy WiFi device is must-have. On the other hand, some people may need to consider other options to use the Internet.
Here are answers to the question "Do I need a pocket WiFi in Japan?", which are perfect for each of visitors including travelers, business persons, international students and residents.
Best Option for Travelers: Pocket WiFi or SIM cards
If you take a trip to Japan in the short or long term, you should take a pocket WiFi rental. It will help you to search, use online maps and check information about transfer of trains outside. In the unfamiliar country, you will get lots of benefits from the portable WiFi router.
Many WiFi rental companies deliver their items to your designated places such as airports, hotels and residences. They also offer SIM cards, however, a modern pocket WiFi is more recommended since you can use unlimited WiFi with high speed data.
For customer staying for more than several months, some services show you special discounted plans.
Check out popular pocket WiFi rental services in Japan to find the best option for you.
Best Option for Visitors for Business: Pocket WiFi
Keeping a stable network connection any anytime and anywhere will take priority for visitors for business who take much more responsibility than tourists. In that case, hiring a reliable pocket WiFi is the best way for business travelers to access the Internet while other options such as Free WiFi and SIM cards with some limitations will make you feel insecure.
Of course, you will work with a fixed networking equipment at your office during working. On the other hand, a pocket WiFi allows you to get around cities and stay at hotels much more comfortably.
Let's find a good mobile WiFi rental in this comparison list:
Best Option for Students from Overseas: Pocket WiFi or SIM cards
Which is a recommended manner for students to get a network connection? There seem to be two nice options: renting a pocket WiFi or taking a monthly SIM card. If you give greater importance to potability and larger data usage, using a pocket WiFi will be what you should choose.
During your stay in Japan for months or years, you will live and travel domestically like a local resident, which will be achieved by the use of the helpful mobile WiFi router.
Best Option for Residents: Home Internet
Anyone who has a plan to move to Japan will install fixed home WiFi router in your new house. Looking for a good Japanese Internet provider is what you have to do once you settle into the new house. Check the list of major Internet services in Japan below!
Please be also noted that it takes a few months to install home broadbands, which means you need to prepare an alternative to it during the period. Whether you sign a home broadband contract or not, you may want to rent a pocket WiFi at first.
For those who want to get a phone number easily, some WiFi rental companies offer a SIM card with a Japanese phone number.
What about Free WiFi in Japan?
There are Free WiFi spots around Japan. For example, cafes, restaurants, shopping complexes, tourist information centers and so on. However, you can connect the Internet at only limited locations and with only restricted data. If you hardly use WiFi, Free WiFi would be enough.
In conclusion, you will need a pocket WiFi or similar options while staying in Japan unless you can tolerate an unreasonable fee for data roaming overseas. Getting a pocket WiFi at least to make your trip safe and comfortable.
---
For more info about traveling and living in Japan, check these articles below, too!
▽Related Articles▽
▼Editor's Picks▼
---