10 Most Beautiful Villages to Visit in Japan
List of the Best Scenic Japanese Villages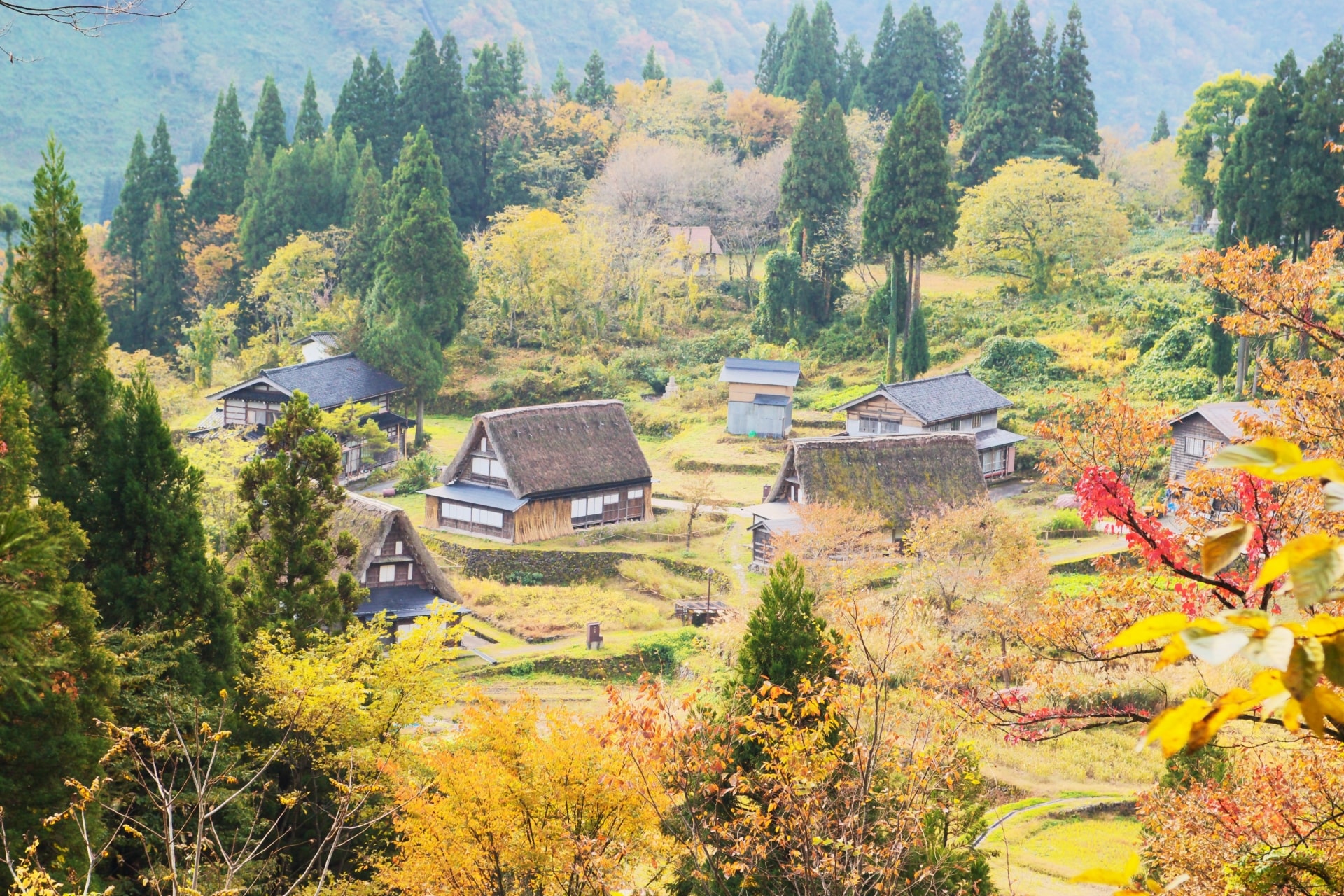 Every year, tourists flock to Japan's cities to try the trendiest restaurants and shop for the latest fashions and gadgets. In the age of Covid, however, why not leave behind the crowds and take this perfect opportunity to breathe some fresh air and explore hidden gems in the Japanese countryside? From north to south, east to west, you will be awed by historical wonders and the majestic natural beauty that Japan has to offer. This is my guide to the 10 Most Beautiful Villages to Visit in Japan.
---
1. Shirakawago (Gifu)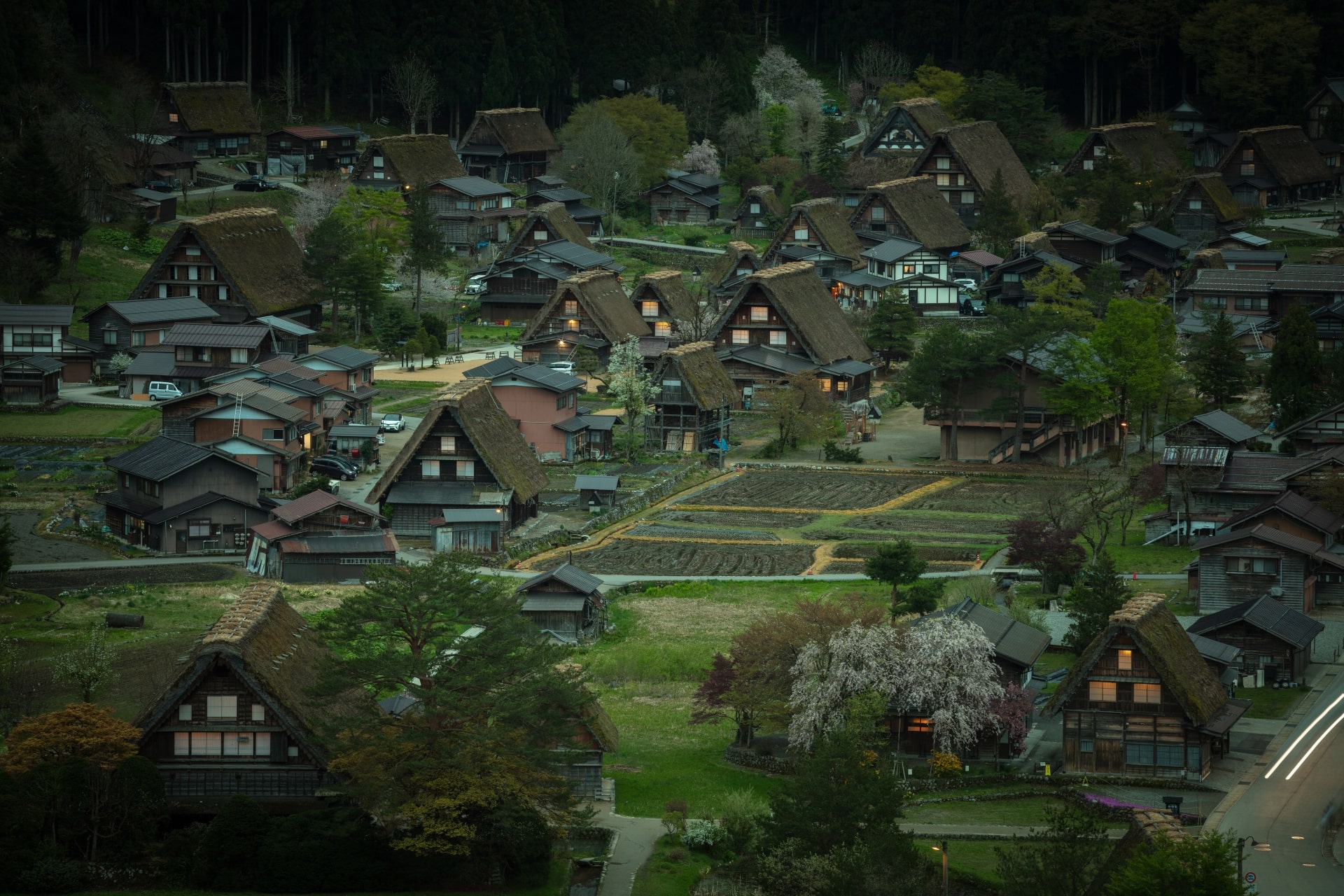 Shirakawa-go (白川郷), or Shirakawa Village, is a Japanese mountain town located in Gifu Prefecture, next to the Ishikawa and Toyama Prefectures in the Ryohaku Mountains. Once considered remote, it is now one of the most popular tourist destinations in central Japan. The village is located in the Sho River valley and consists of 95% mountainous forest, giving the area a natural beauty that is hard to find anywhere else. It is also famous for its traditional building style known as gassho-zukuri, with its characteristic thatched houses and steep roofs. Shirakawa Kaido Street (白川街道) is the village's main street and is filled with souvenir shops and food stalls. Stop by the Shirakawago no Yu onsen at the end of this street for a relaxing hot spring session. Shirakawa-Go, along with Gokayama in Toyama Prefecture (see below), is a UNESCO World Heritage Site.
▽More details about Shirakawa-go▽
2. Biei (Hokkaido)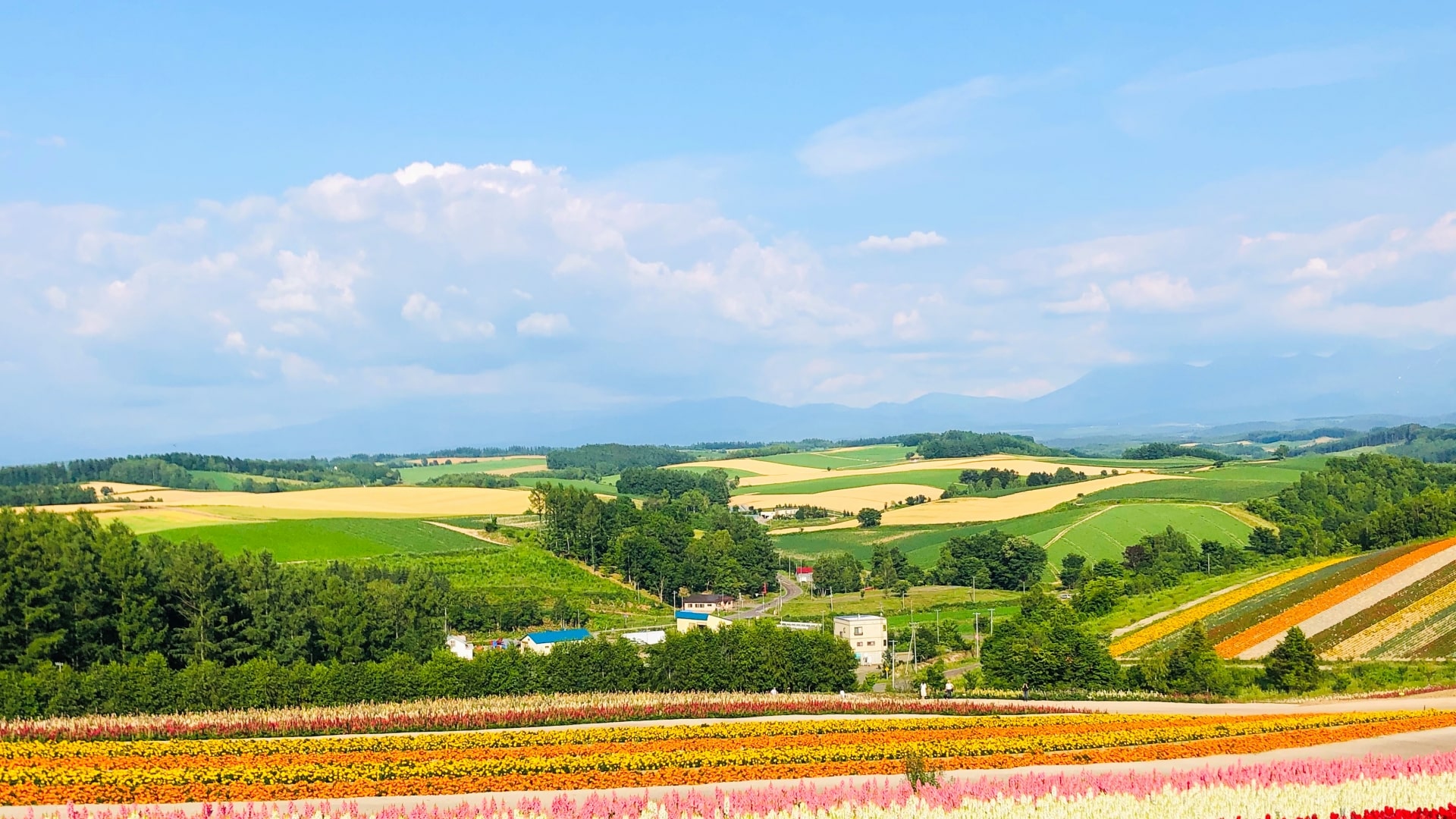 Hokkaido is the northern island of Japan known for its wide spaces and natural beauty. It's a popular destination for skiing in the winter but offers just as much to do in the summer. Biei (美瑛), located in central Hokkaido, boasts some of the best rural landscapes that Hokkaido has to offer. One of its most famous attractions, Patchwork Road, boasts plains and hills that seem to roll endlessly into the horizon. Another of the area's highlights is Shikisai Hill, a park with a variety of flower fields, including its popular lavender field. Nothing beats enjoying Biei's picturesque landscapes and fresh air on a bicycle. You can conveniently rent a bicycle near one of the many shops near the Shiki-no-Jouhoukan Tourism Information Centre next to JR Biei Station.
Here are some related articles if you're interested in this area of Hokkaido.
▶Biei Driving Guide: Patchwork Road and Panorama Road
▶Central Hokkaido: Furano, Biei and Asahidake
3. Kiso (Nagano)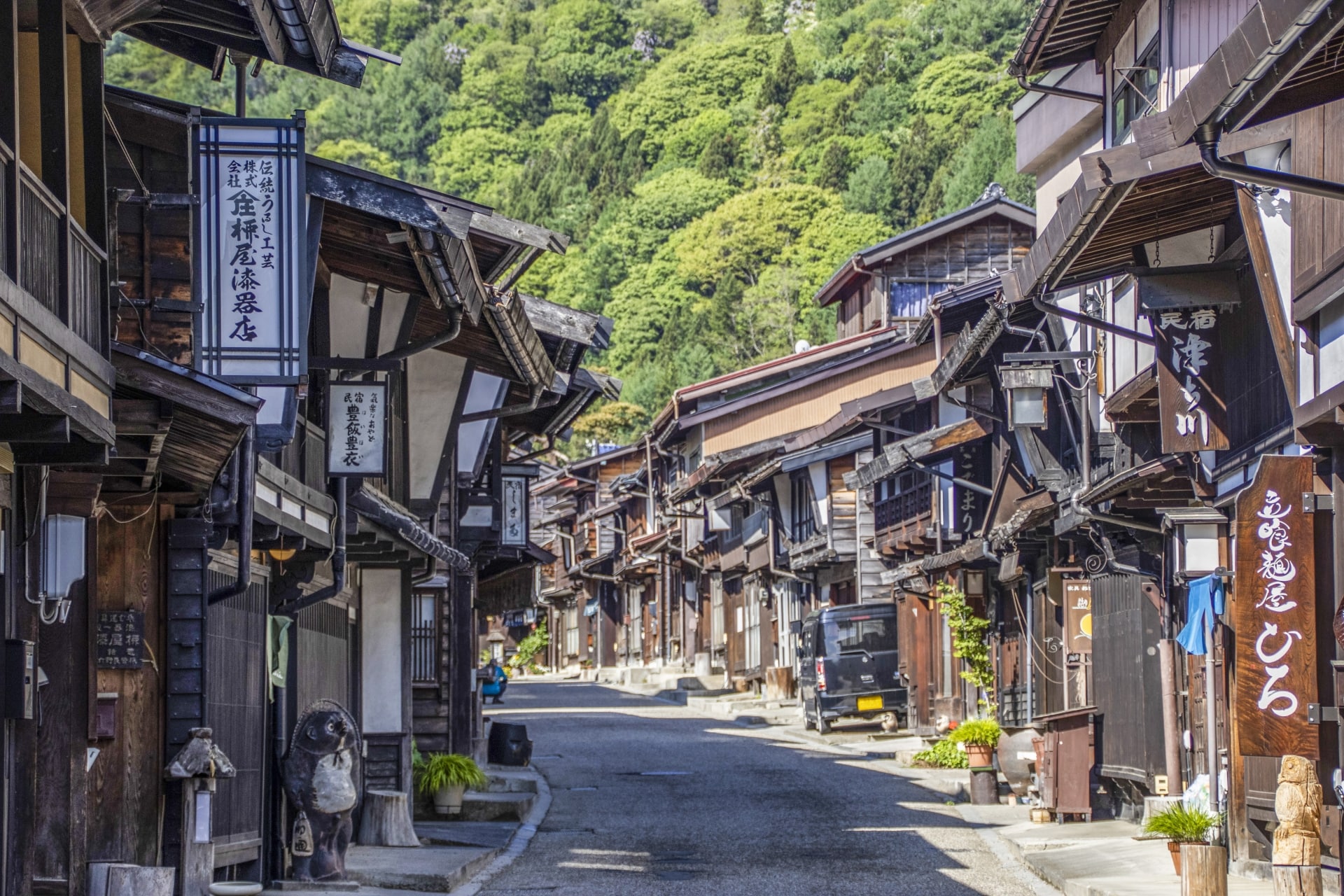 The Kiso Valley (木曽路) in southwestern Nagano Prefecture is an area of enchanting nature and history. Surrounded by steep mountain peaks, the rugged valley boasts breathtaking views. One of the best-known scenic sites is the magnificent Kakizore Gorge, where you can enjoy a view of Ushigataki Falls cascading into the emerald waters of the Kakizore River. Kiso is also home to the best-preserved section of the old Nakasendo merchant trail, which was the main thoroughfare between Kyoto and Edo (present-day Tokyo) during the Edo period. Many of the old post towns along the trail are well-preserved, and strolling through these old magical streets feels like traveling back in time. Fuel your journey by sampling the region's culinary specialties, including soba. Or even better, try making your own. Kiso Fukushima's Furusato Taikenkan offers soba-making workshops in addition to other traditional foods and crafts.
Here is a related article if you're interested in this village.
▶Nakasendo Trail: from Magome to Tsumago
4. Hoshino (Fukuoka)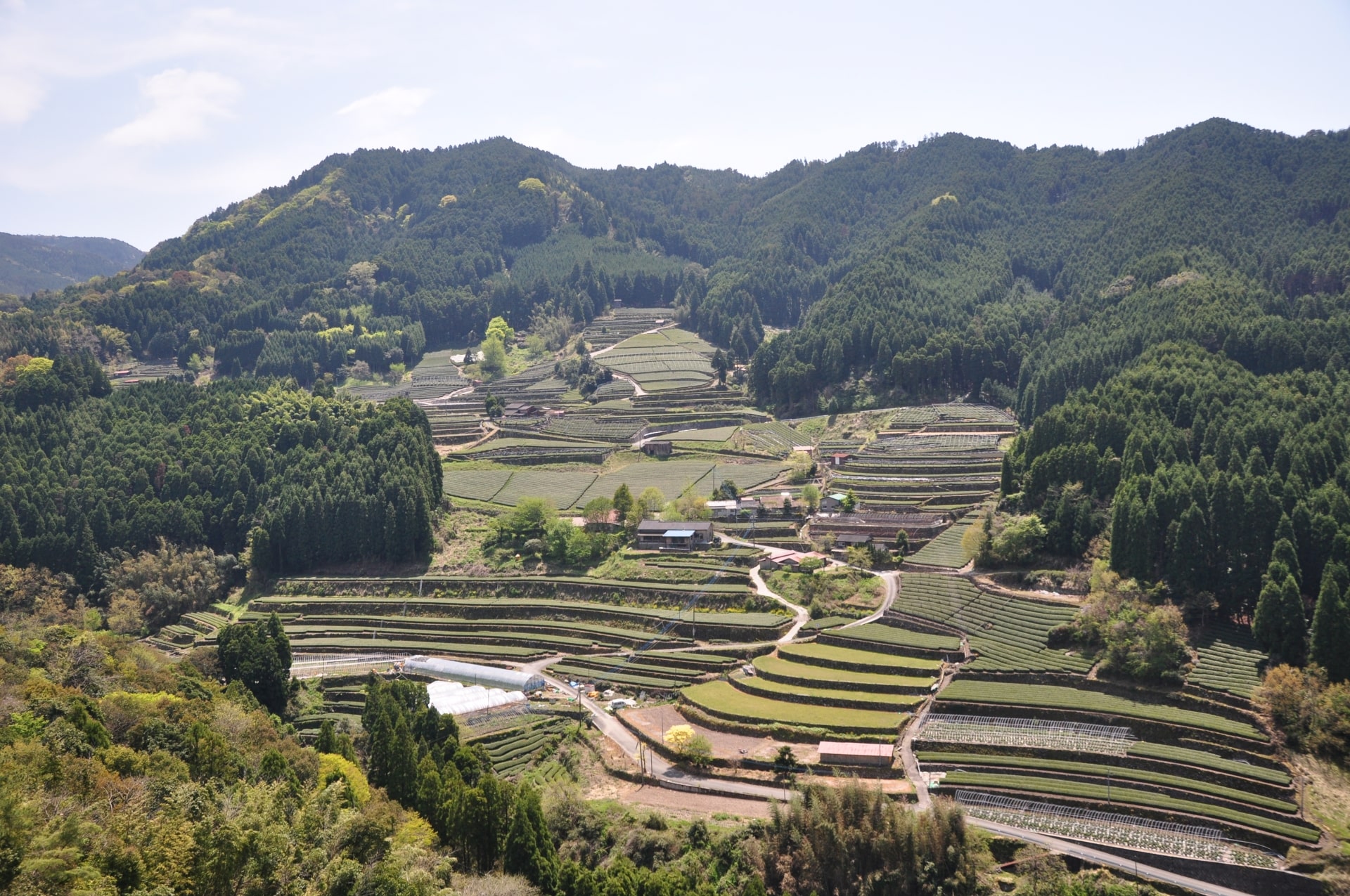 From the northern plains of Hokkaido, we now come to Kyushu, the southernmost of Japan's main islands. Hoshino Village is one of the most beautiful places – and possibly one of the most overlooked – in Japan. Hoshino (星野村) is located in the southeastern part of Fukuoka Prefecture, a remote location that has allowed it to preserve both its beautiful nature and rich cultural heritage. Ranging from altitudes of 200 to 1,000 meters above sea level, the village is an ideal place for rice cultivation and tea planting, as characterized by the lovely terraced fields stretching across the landscape. Hoshino Furusato Park is a nature park that also includes museums, such as the Hoshi-no-bunkakan (星の文化館), a planetarium equipped with Kyushu's largest astronomical telescope for star gazing. Don't forget to stop by the Cha-no-bunkakan (茶の文化館), a tea museum where you can sample the region's specialty teas, including "Shizuku," Hoshino's own premium brand of tea.
5. Ine (Kyoto)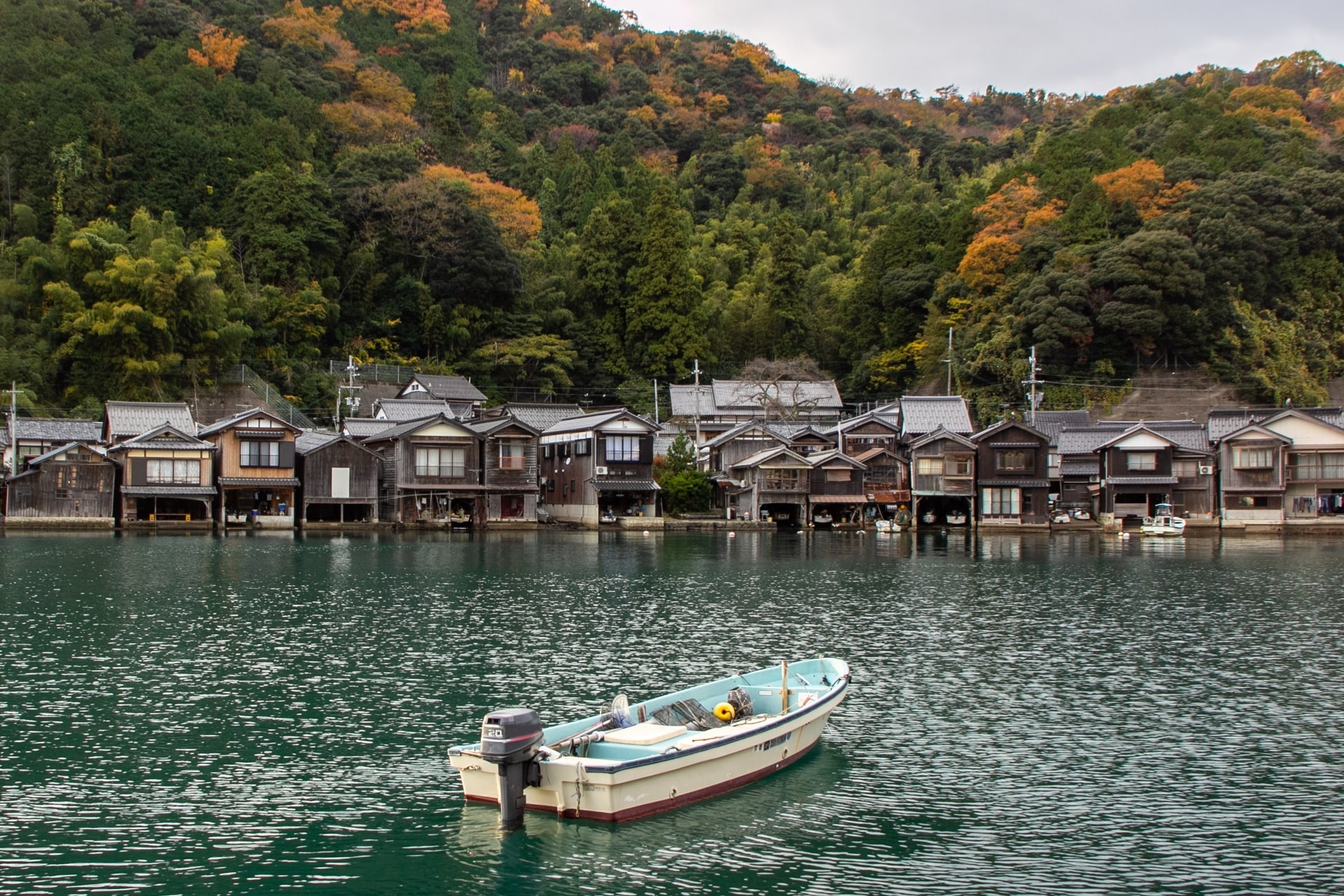 Ine (伊根町) is a seaside town that stretches along the Ine Bay, about 130 kilometers north of Kyoto City. Ine village has long been established as a fishing village. Today, it is regarded as one of the most beautiful in Japan and described by many as "the Venice of Japan." The most unique feature of the village is its traditional boathouses, called Funaya in Japanese. These waterfront buildings have garages for boats on the first floor and living space on the upper floors. Over 200 Funaya remain along the bay, and some operate as guest houses where visitors can stay. The best way to view and admire the Funaya is by sea taxi operated by local fishermen. Unlike larger boats, these smaller sea taxis offer a more personalized experience. Reservations for these tours are required and can be made at the Funaya no Sato Park tourism office.
Here is a related article if you're interested in this village.
▶Ine no Funaya : Kyoto's Hidden "The Venice of Japan"
6. Yoshino (Nara)
You may have already heard of Yoshino as Japan's most famous cherry blossom viewing site. Indeed, there are over 30,000 cherry trees of 200 species lining the gentle slopes that lead up to Mount Yoshino (吉野山). So exquisite is this area that it features in numerous traditional Japanese literature and music. It is unsurprising then that Yoshino is designated as a UNESCO World Heritage Site, not only for its singular nature but also because, as the base of the sacred pilgrimage trail to Mount Omine, it is rich with history. Although Yoshino national park is located in Nara prefecture, the easiest way to get here is from Kyoto Station. From Kyoto Station, take the Kintetsu line for an hour and 45 minutes to Yoshino Station. From Osaka, you can take the Kintetsu Minami Osaka line from Abenohashi Station to Yoshino Station in an hour and 25 minutes.
7. Tsurui (Hokkaido)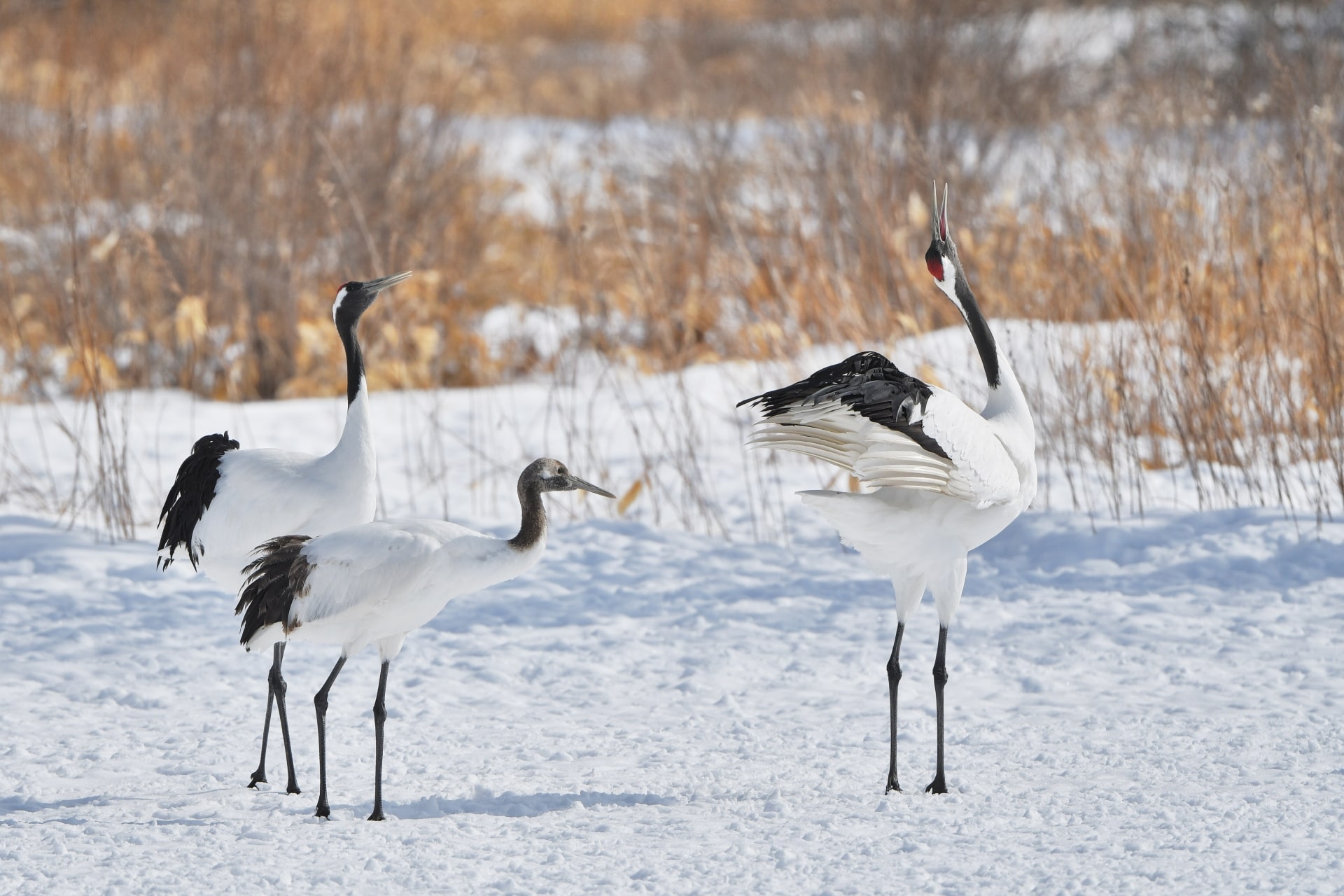 The village of Tsurui (鶴居村) is located in northeastern Hokkaido, about a 40-minute drive from Kushiro Airport. It has a long history of dairy farming, extensive marshlands, and well-preserved natural habitats. This is the perfect place if you are looking to experience Hokkaido's bucolic charms and cultural heritage. There are village cottages where visitors can stay while enjoying the variety of cheese-making workshops and locally sourced foods offered. Nearby Kushiro Marsh is home to a variety of native flora and wildlife, particularly the endangered red-crowned crane, called tanchozuru (丹頂) in Japanese. On the verge of extinction by the mid-20th century, this elegant bird is beloved in Japan. It might look familiar, as it is featured not only in traditional Japanese art but is also the logo of Japan Airlines (JAL). It also became a symbol of peace after Sadako Sasaki, a twelve-year-old girl who later died as a result of the Hiroshima atomic bomb, folded 1000 origami cranes believing that it would grant the folder a wish. Today, only about 1,000 red-crowned cranes live around the Kushiro Marsh. Don't miss the opportunity to see and feed these majestic birds at the Tsurui-Ito Tancho Sanctuary from October to March.
8. Gokayama (Toyama)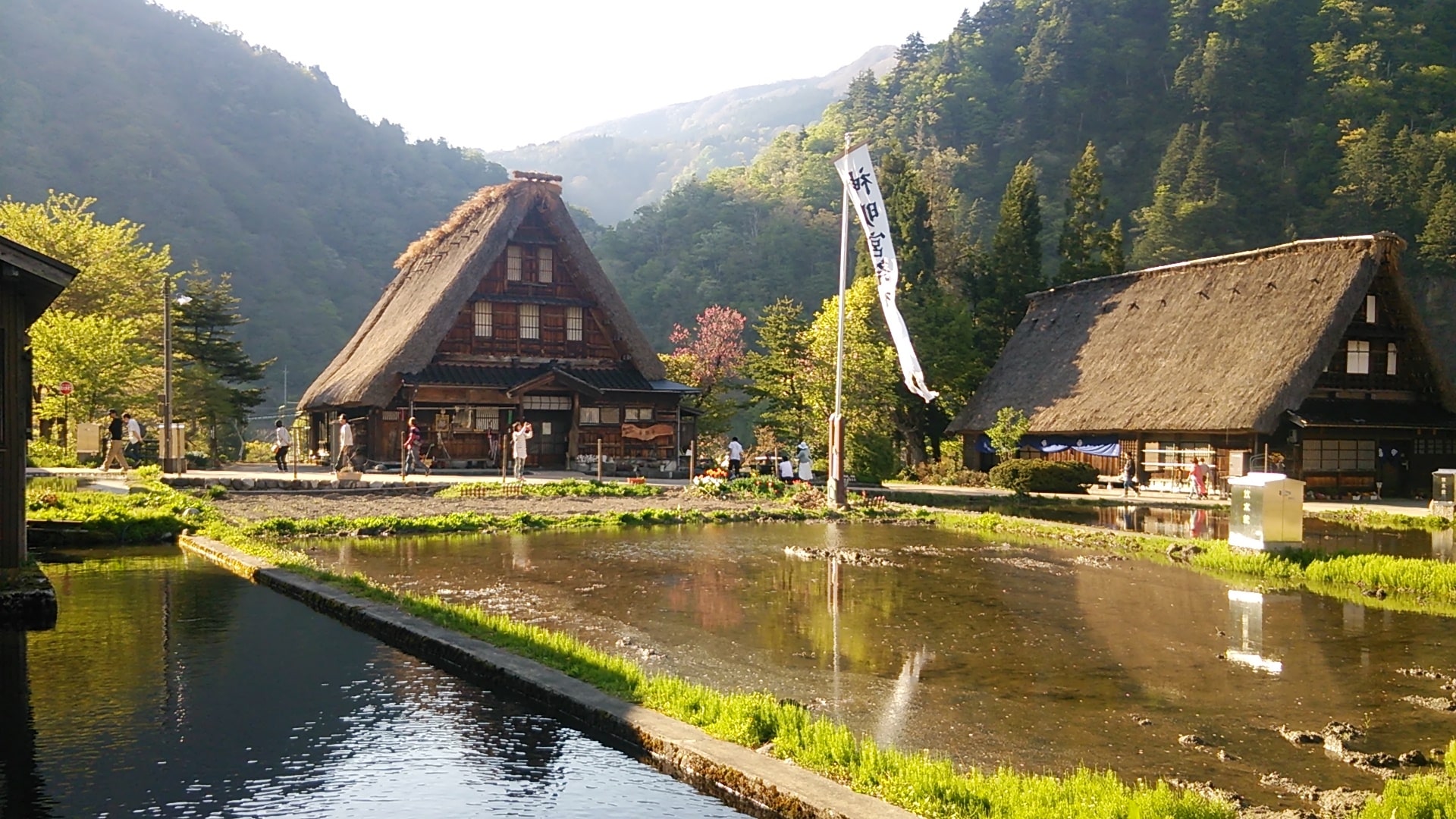 Gokayama (五箇山) in Toyama Prefecture is located 10 km north of Shirakawa-go and is considered its less touristy sibling. Gokayama, like Shirakawa-go, is a mountain village surrounded by mountain peaks with lush rice fields and old Japanese-style homes. Gokayama serves up a timeless image of the picturesque Japanese countryside. The area is known for producing gunpowder. Perhaps more relevantly, Gokayama is also famous for its soba noodles and tofu. Stop by the 350-year-old, gassho-style Murakami house for a tour of historical tools and documents. Designated as an Important Cultural Property by the Japanese government, Murakami house provides a glimpse into the history and culture of Gokayama. Then, enjoy traditional soba and tofu at Jippensha, located in front of Murakami House. Together with Shirakawa-Go, Gokayama is a UNESCO World Heritage Site.
9. Hayakawa (Yamanashi)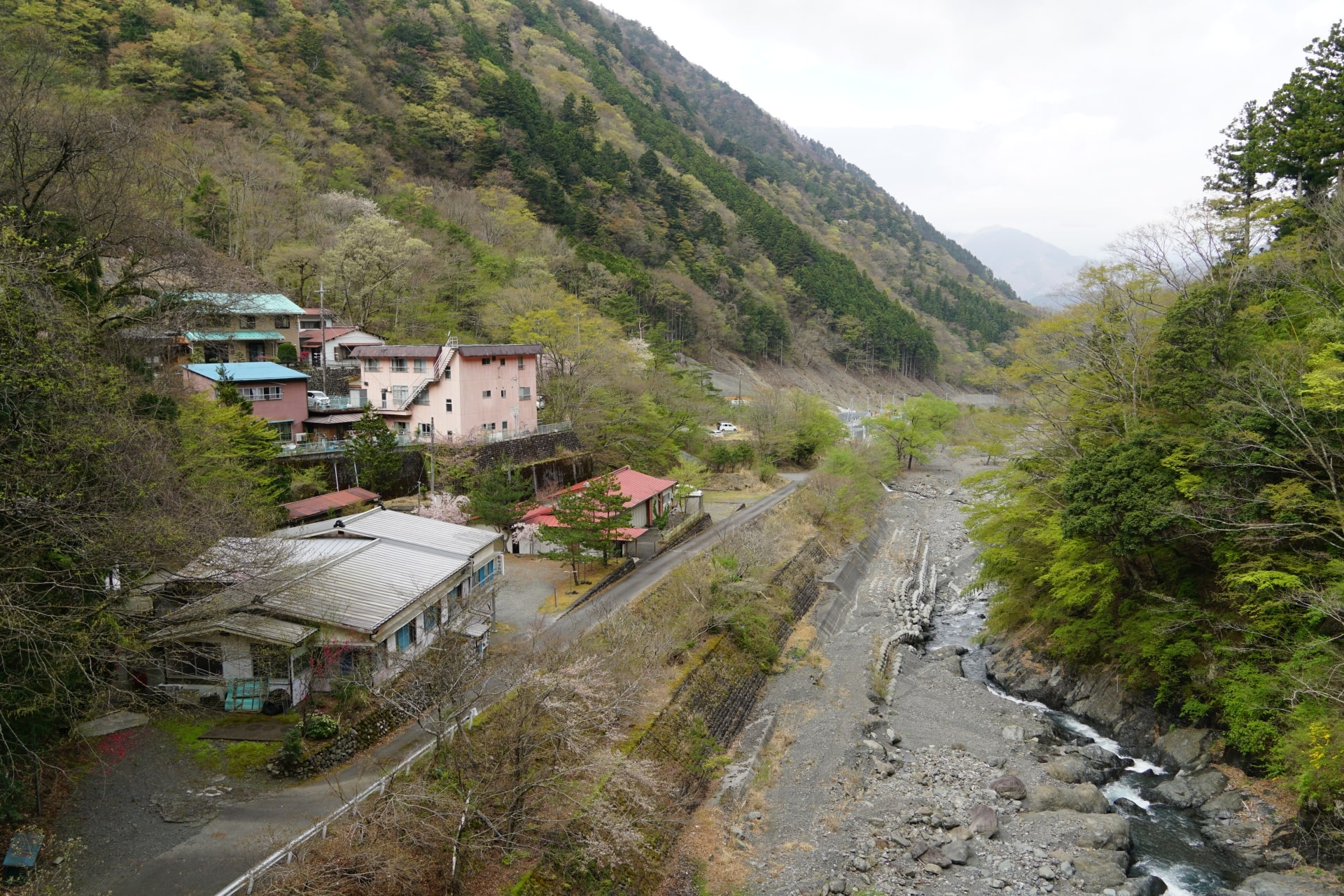 Hayakawa (早川町) has the honor of being Japan's lowest populated municipality while having the second largest land area. This makes for wide open spaces, no lines, and unobstructed mountain views. This area includes the historical town of Akasawa-Shuku, a post town dating back to the 13th century Kamakura Period. Today, you can still see many of these ancient structures amidst the small shops and restaurants. One of these restaurants is Musashiya, which sells handmade meal sets of soba and tempura. Take a nature tour of the mountain village of Mogura, often known as the "Macchu Picchu of Japan". Don't miss the once-in-a-lifetime opportunity to try waterfall meditation ("takigyo" in Japanese) at Bentendo, a 23 meter waterfall that is open for meditation in all seasons except winter. The road to Bentendo Waterfall winds through a deep valley surrounded by the lush mountain forests and emerald waters; don't forget to stop and take in the gorgeous scenery.
10. Matsuzaki (Shizuoka)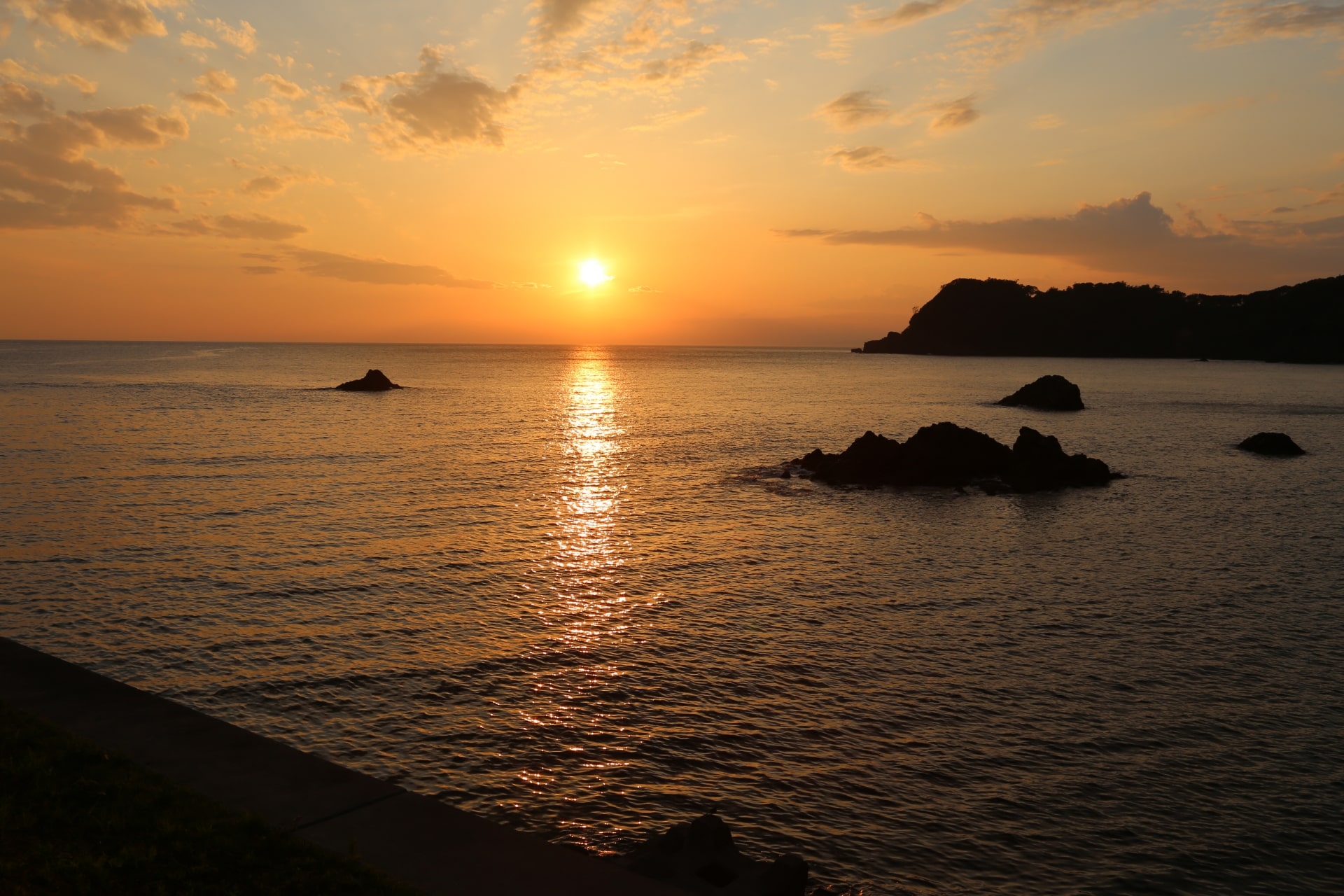 Matsuzaki (松崎町) is a quiet coastal town on the Izu peninsula in Shizuoka prefecture. The only way to access this town is by bus: it is a 2-hour ride from Mishima station or an hour and 45 minutes by bus from Shuzenji station. Its remote location has allowed this port town to retain its historical heritage with relatively minimum influence from industrial development and heavy tourism. This is the town to visit in Izu if you want a relaxed and original environment. During the Edo period, Matsuzaki port flourished from the shipment of rocks produced in Izu to build Edo Castle. Matsuzaki's small size makes it perfect for walking around at your own pace. Tour old merchant buildings, take a walk along the lovely Naka River, lined with cherry blossoms in the spring, or go just outside town to visit the verdant rice terraces of Ishibu.
---
These are our picks for the 10 most beautiful villages in Japan. Each has something special to offer, so whether you are planning a trip immersed in nature or taking a country detour from a city visit, there is something for you. For more detailed information and tips about traveling here and around Japan, check out these articles below!
▽Related Articles▽
▼Editor's Picks▼
---