10 Best Things to Do in Kyoto in April 2023
What things to do in Kyoto in April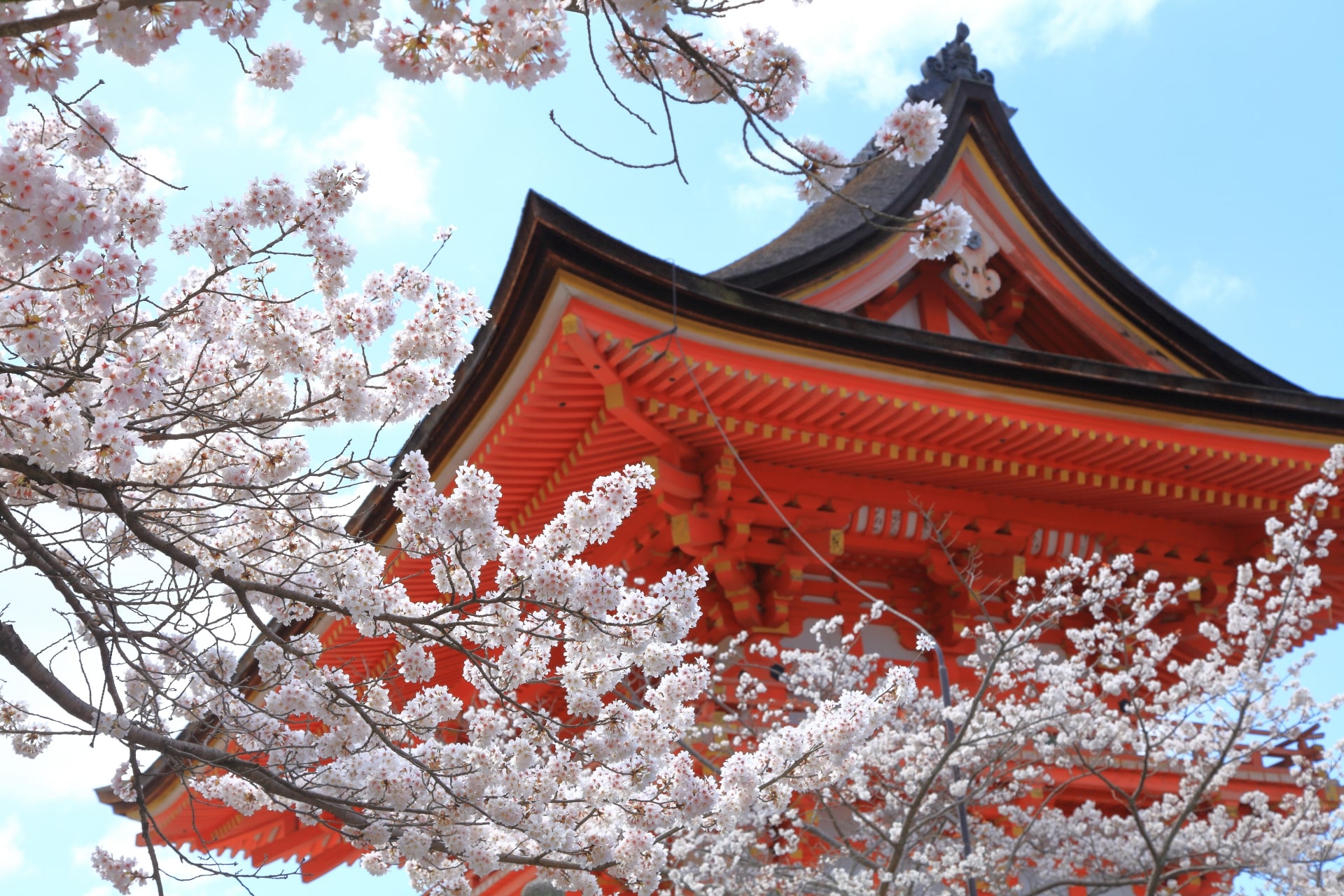 Thinking of where to go in Kyoto this April? Kyoto is one of the famous places in Japan which is rich in the historical culture of its numerous traditional temples, gardens, and shrines. If you want the ambiance of old Japan, Kyoto is one of the best places you can visit in Japan.
And in this article, I would like to share with you some places you can visit in April where some events, festivals, and other activities are held in Kyoto.
April in Kyoto
April is the month of the spring season, the perfect month to visit Kyoto to view the cherry blossom. The peak season of cherry blossom lasts only for one week and you can see its full bloom in April. The area of Osaka and Kyoto are not far from each other and in terms of weather, it is almost the same. The weather is good as well with moderate temperatures during the daytime and cool at nighttime. However, the climate is still changing from time to time, so it is better to check the weather before visiting.
Many tourist visit Kyoto in April to witness the cherry blossom in full bloom; both locals and foreigners. And many events are held in April in different areas of Kyoto. There are also foods that are available only during spring. Here is our list of the 10 best things to do in Kyoto in April.
. . .
1. Cherry Blossoms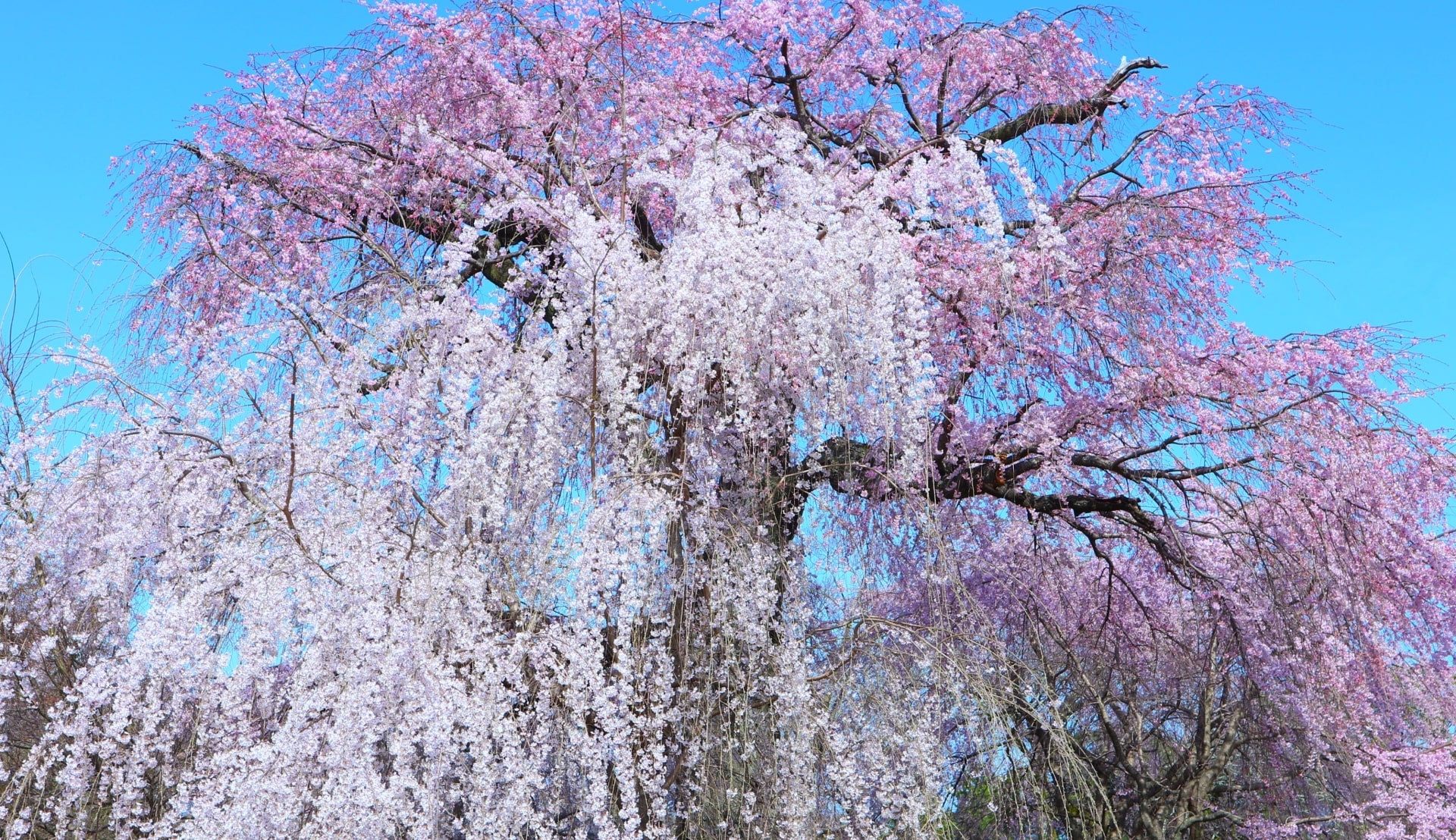 Viewing cherry blossoms is the main thing to do in spring. And there are many places to view the cherry blossom in Kyoto. One of these is Maruyama Park, the popular place for the best spot to view the cherry blossom with almost 680 cherry trees in the park.
Another known as having best viewing spot in the Kansai area is the Yodogawa Riverside Park where the cherry blossom festival is held during spring. Other places we recommend to check out cherry blossoms include the following.
Philosopher's Path is a pedestrian path along with a cherry tree-lined canal of Lake Biwa canal and one of the most popular spots for viewing cherry blossoms.
Kyoto Imperial Palace as spring and the cherry blossoms bloom the Kyoto Imperial Palace opens to the public for the annual seasonal showing special opening takes place in the first week of April.

Check out the following article for more information about cherry blossom hotspots in Kyoto.
2. Spring Matsuri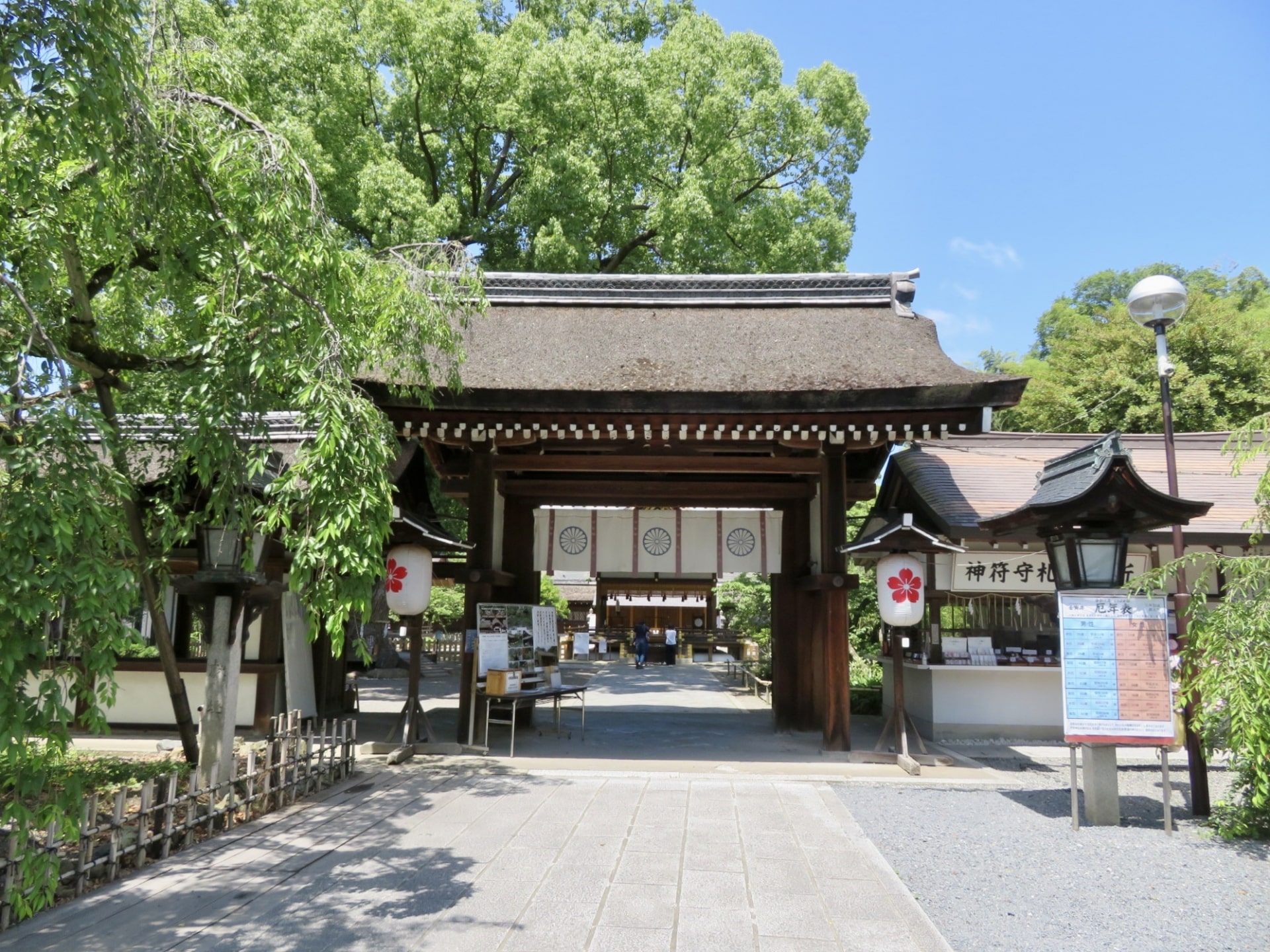 Kyoto has many beliefs and rituals as well as festivals depending on the season. Festivals held from ancient times to the present day. Spring festivals are one of them and the Oka-sai matsuri is a sakura or cherry blossom festival held every year in April at the Hirano shrine (平野神社).
▶Hirano Shrine Official Website: https://www.hiranojinja.com/home/english-page
The festival begins with a religious ceremony at the Hirano's Shrine followed by prayers and other rituals before the procession in which the participants wear Japanese ancient costumes. Another festival that takes place every April is the Yasurai matsuri held once a year in mid-April at Imamiya Shrine to pray for good health and prevention of diseases. There is also the Kado matsuri which is held at the Daikaku-ji temple in Saga-Arashiyama for several days in mid-April commemorating the passing of Emperor Saga by offering flowers and classical dance.
▶Imamiya Shrine Official Website: http://www.imamiyajinja.org/eng/
▶Daikaku-ji Temple Official Website: https://www.daikakuji.or.jp/english/
3. Odori festivals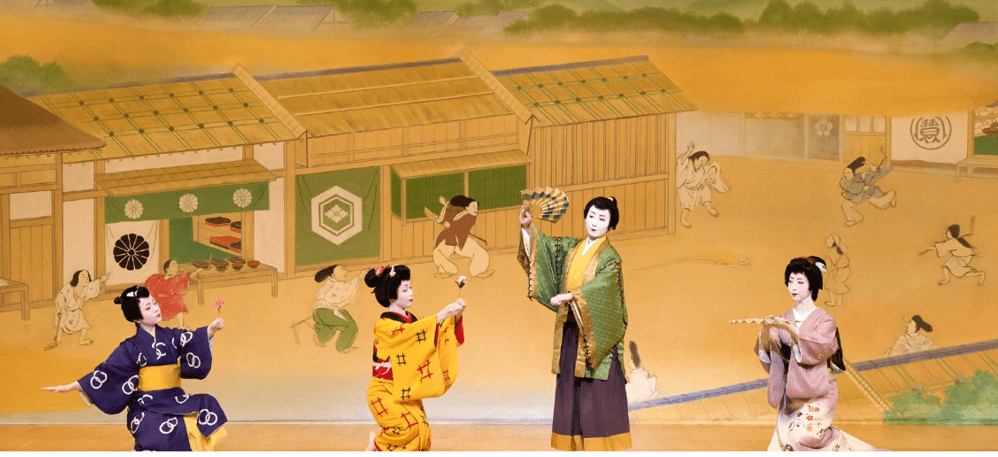 There are many Odori festivals held in Kyoto, especially during the spring. Each of the districts performs a large-scale dance to keep and share the values of traditional dances and music.
One of them is the Miyako Odori geisha dance which is said to be the origin of all geisha dances that was first performed in 1872 and called in the present time as the "Capital of the Dances". Apart from Miyako Odori, there are other odori performed in April that you can witness such as the Kitano odori performed at Kamishichiken Kabukai and the Kyo Odori performed at Miyagawacho.
▶Miyako Odori Officail Website: https://miyako-odori.jp/english/
▶Kamishichiken Kabukai Official Website: http://www.maiko3.com/kitanoodori/
▶Miyagawacho Official Website: http://www.miyagawacho.jp/kyoodor.html
4. Night Time Illumination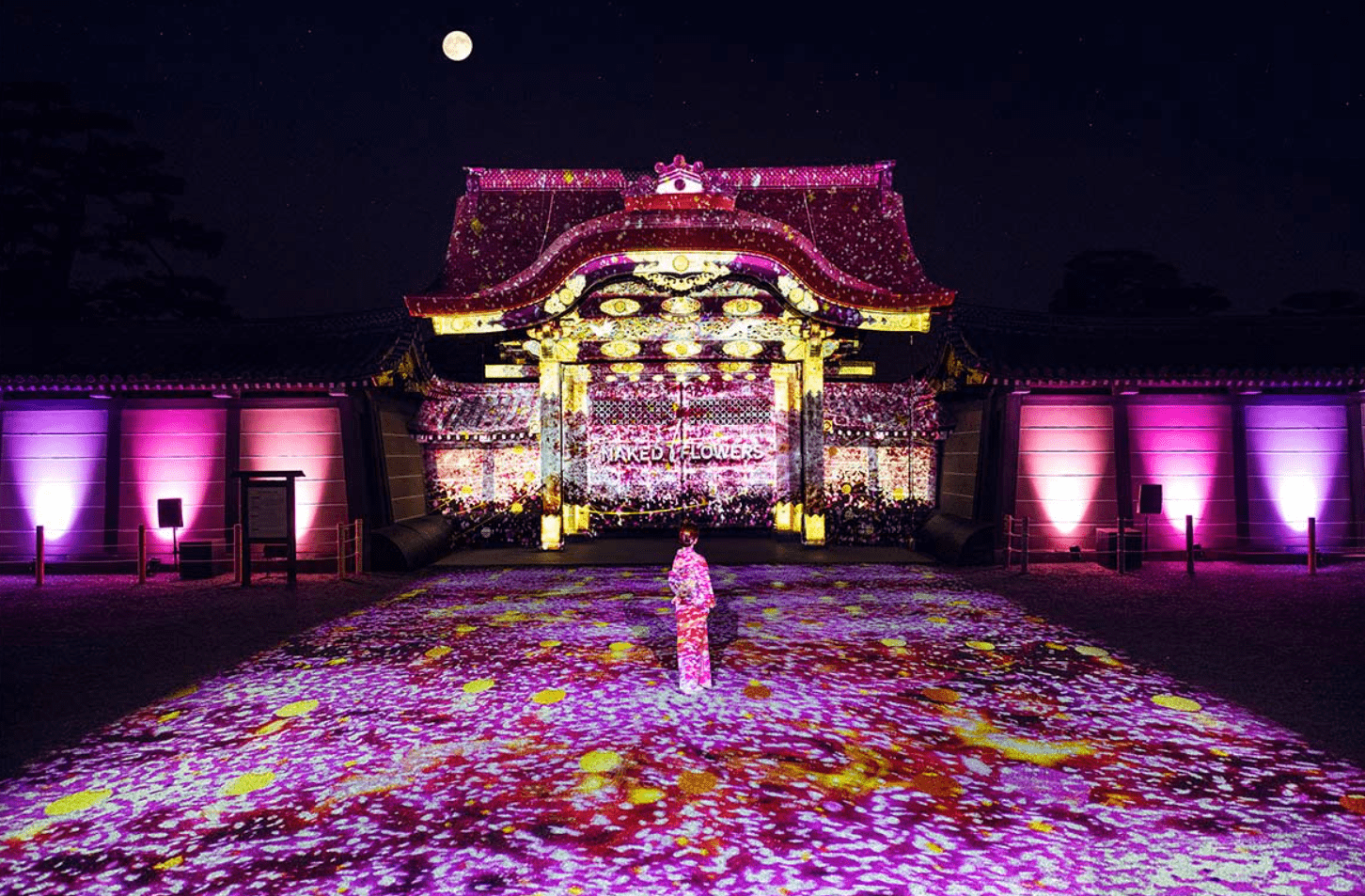 Nijo Castle is one of the most famous places in Kyoto as the top cherry blossom viewing spot and during spring Nijo castle holds night illumination events for visitors from the end of March to the middle of April. This is to enjoy the cherry blossom viewing after sunset.
And this spring the Nijo Castle will hold unique events for visitors to enjoy more of the cherry blossom it is the Naked Flowers 2023 Cherry Blossom from March 17 to April 15, 2023.
There are also some temples that are illuminated during nighttime as well such as Kyomizudera Temple and Shoren-in.
▶Kyomizudera Temple Website: http://www.kiyomizudera.or.jp/en/visit/special_night_viewing/
▶Shoren-in Website: http://www.shorenin.com/english/night/
5. Experience Sagano Romantic Train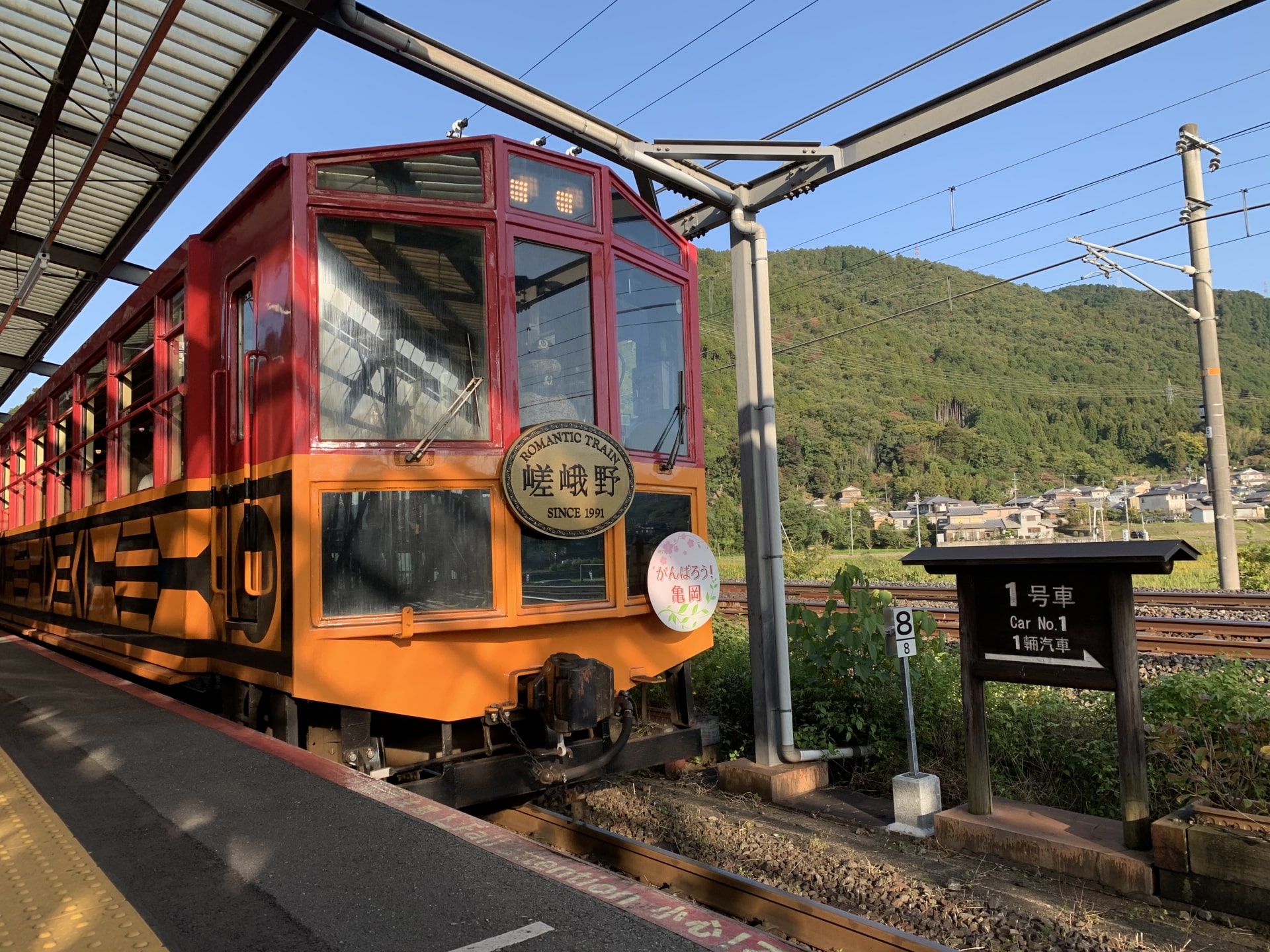 One of the things you should not miss this spring when visiting Kyoto is riding the Sagano Romantic Train (or Sagano Torokko Ressha in Japanese). It will give you an extraordinary experience of the breathtaking view of cherry blossoms.
The train runs along the countryside between Saga Arashiyama and Kameoka where you can witness the beautiful views of the forest and mountains.
▶Official Website: https://www.sagano-kanko.co.jp/en/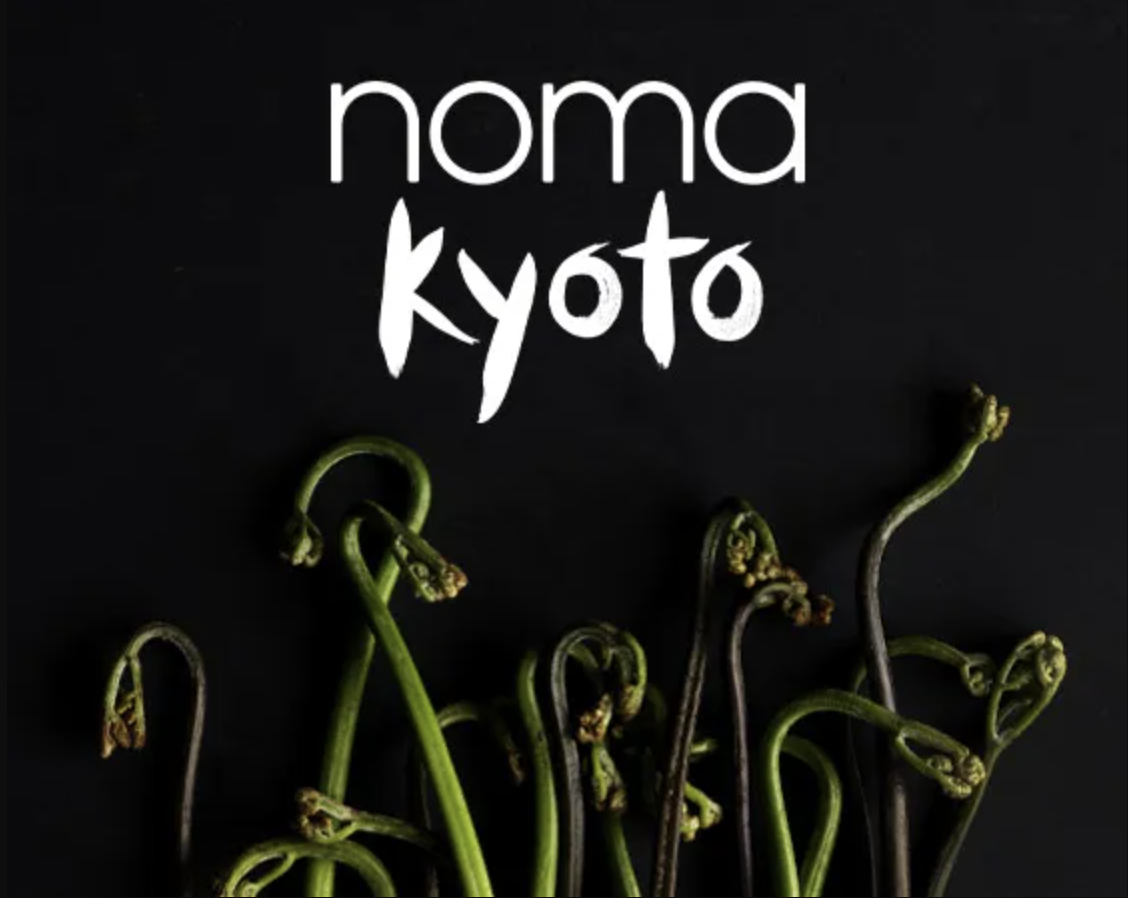 There are so many traditional foods that you would love to try when visiting Japan. One of these is the Japanese Kaiseki ryori (懐石料理) or Kaiseki cuisine which is a Japanese traditional menu for a set number of courses. And this spring in Kyoto, there is a restaurant offering original Kyoto kaiseki cuisine. Don't miss trying it.
The world-renowned restaurant Noma will open in Kyoto for the spring season for a limited time. From March 15, to May 20, 2023, at Ace Hotel Kyoto.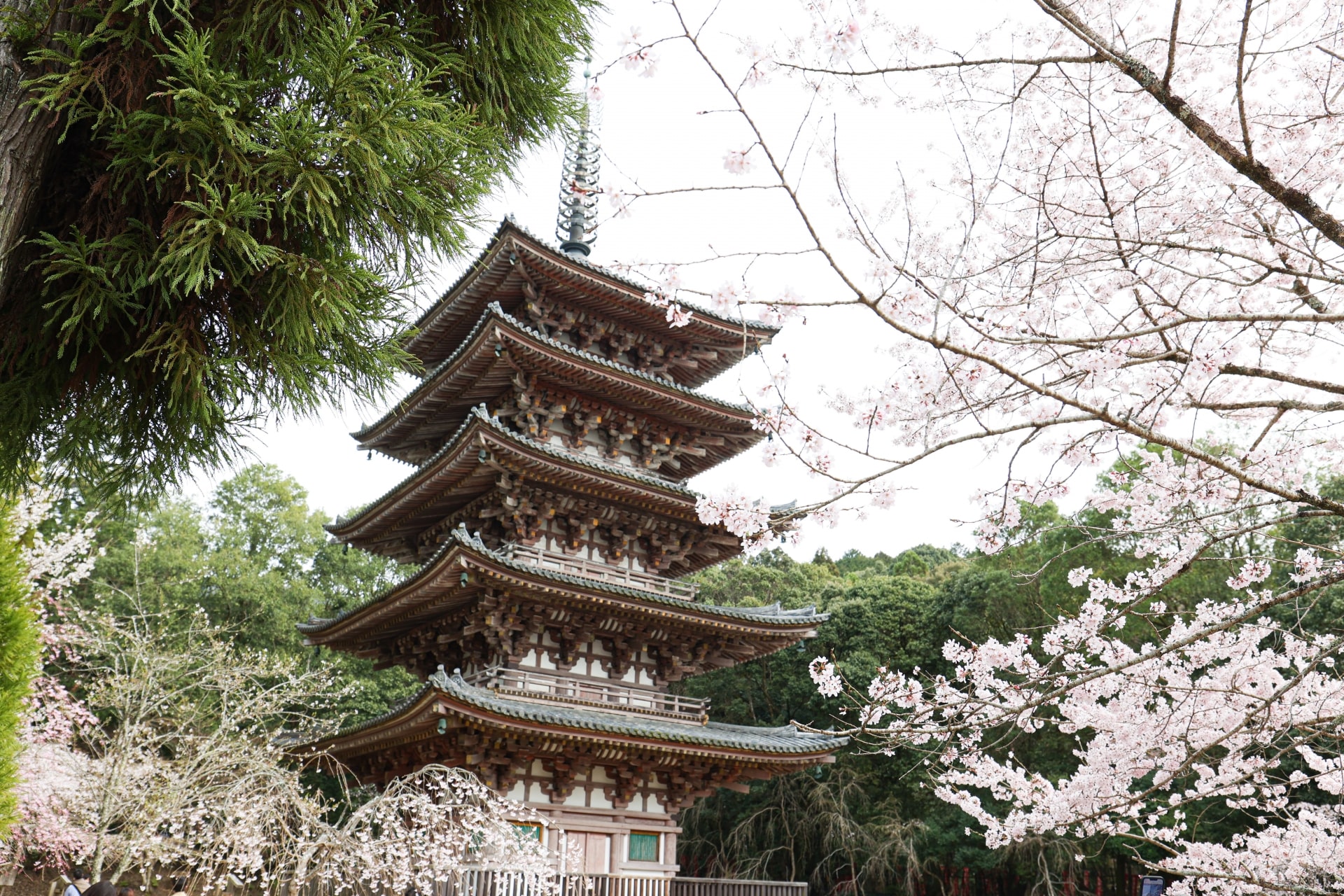 The Hotaiko Hanami Gyoretsu is a well-known procession held at Daigo-ji temple (醍醐寺) every year in April. Where the participants are wearing Japanese costumes which represent different roles.
You can enjoy viewing cherry blossoms as well. Daigo-ji is a world cultural site known for its cherry blossom with 1,000 trees and varieties such as Shidarezakura, Somei Yoshino, Yaezakura, and many more.
Check the following article for more details about the cherry blossoms at Daigoji Temple.
8. Traditional Sweet-Making Experience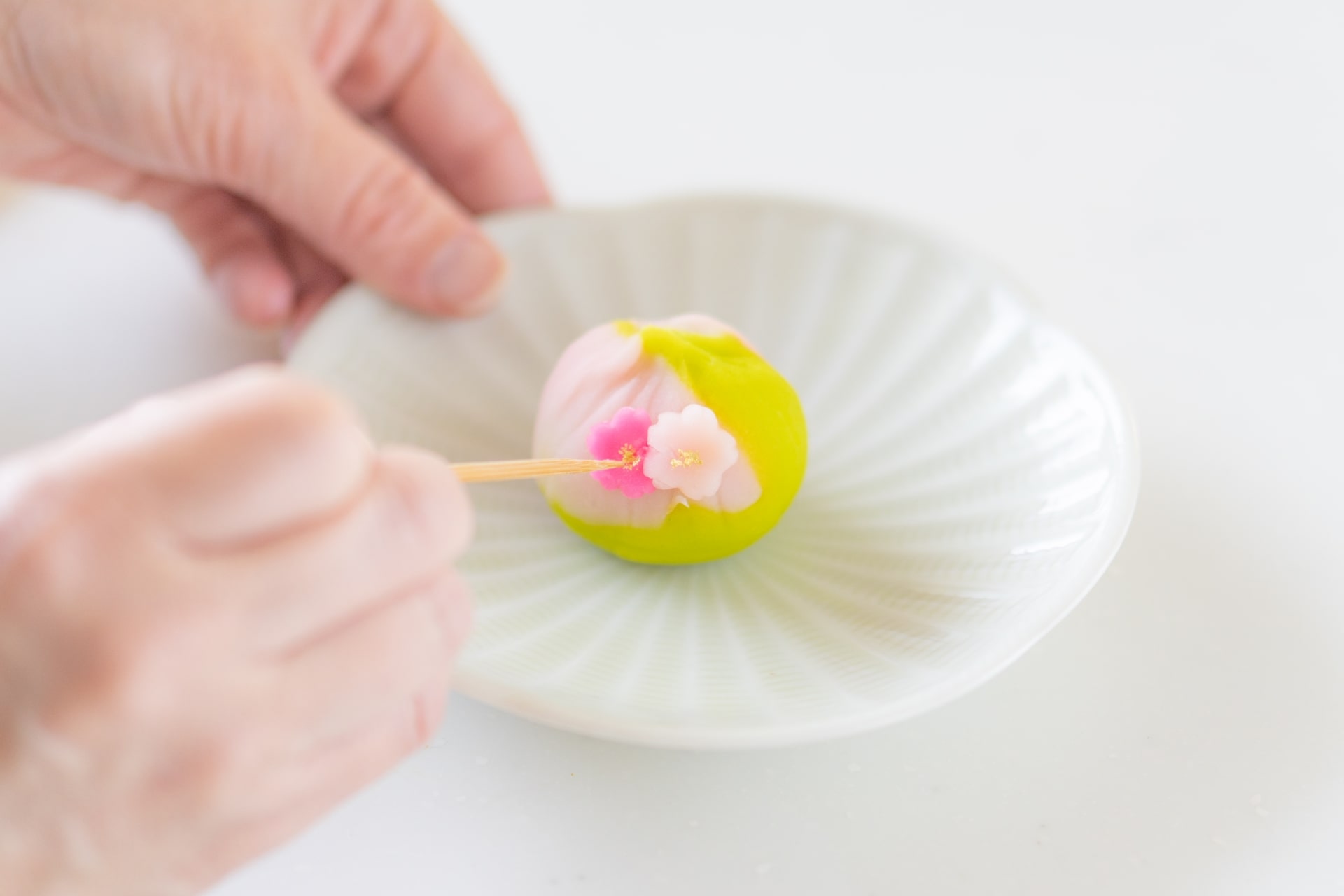 Make your visit to Kyoto meaningful and memorable this spring. One of the activities in Kyoto that most tourists want to experience is learning how to make traditional Japanese sweets known as Wagashi (和菓子) in Japanese.
During spring and cherry blossom season in Kyoto, many shops and tea houses offer a wagashi-making experience. This is very popular in Kyoto where they allow visitors to experience and learn the traditional culture.
9. Cherry blossom viewing wearing Kimono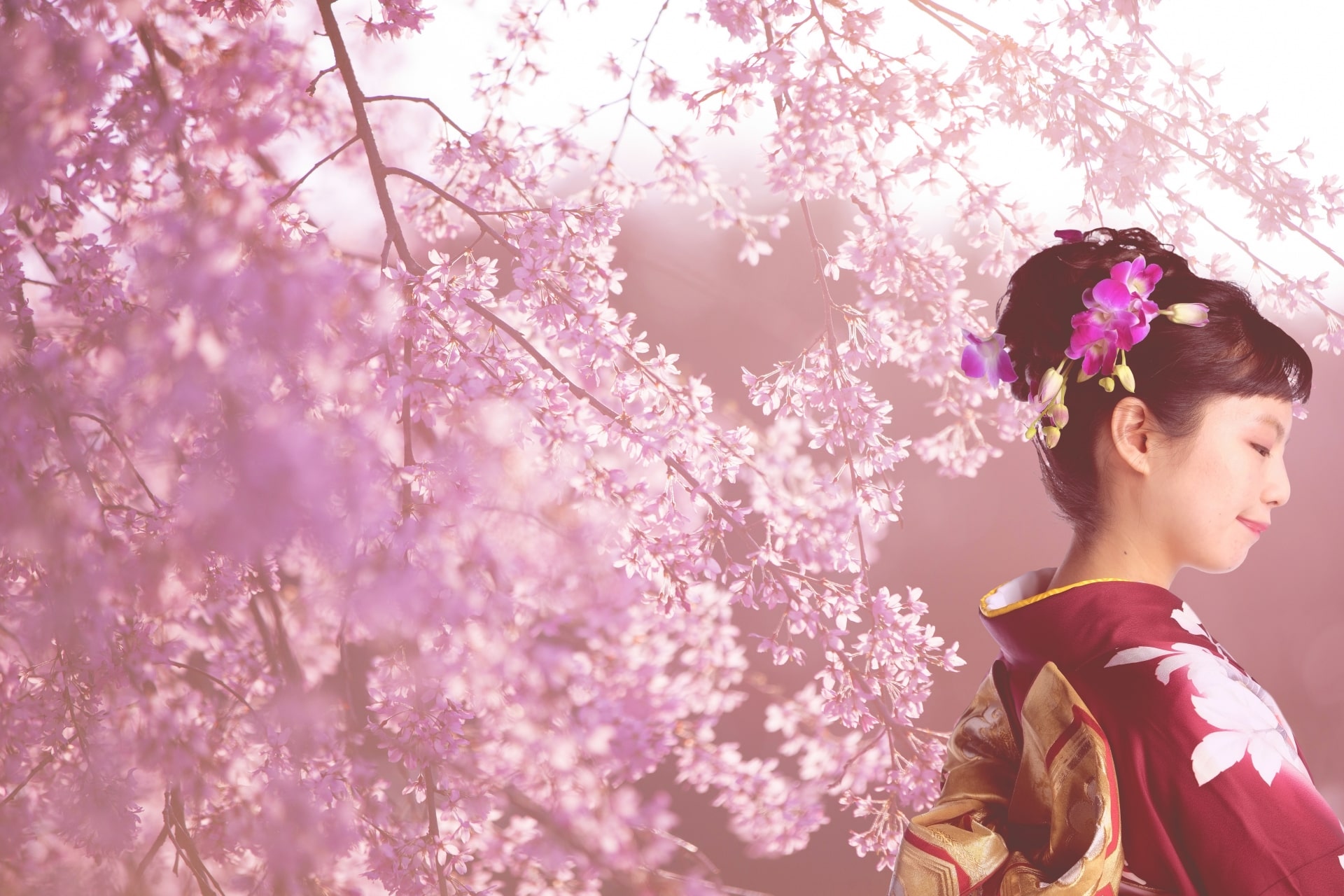 Viewing cherry blossoms and walking around while wearing Kimono is a memorable experience when visiting Kyoto. This is one of the must-do this spring in Kyoto.
Plenty of shops in the city have kimono rentals which are very popular in the area where you can choose your desired color and design of Japanese traditional garments and accessories. There are rental shops that offer full services such as hair service and pictorials.
For more information about Kimono rentals in Kyoto, check out the following article!
10. Cross Over Togetsu-Kyo Bridge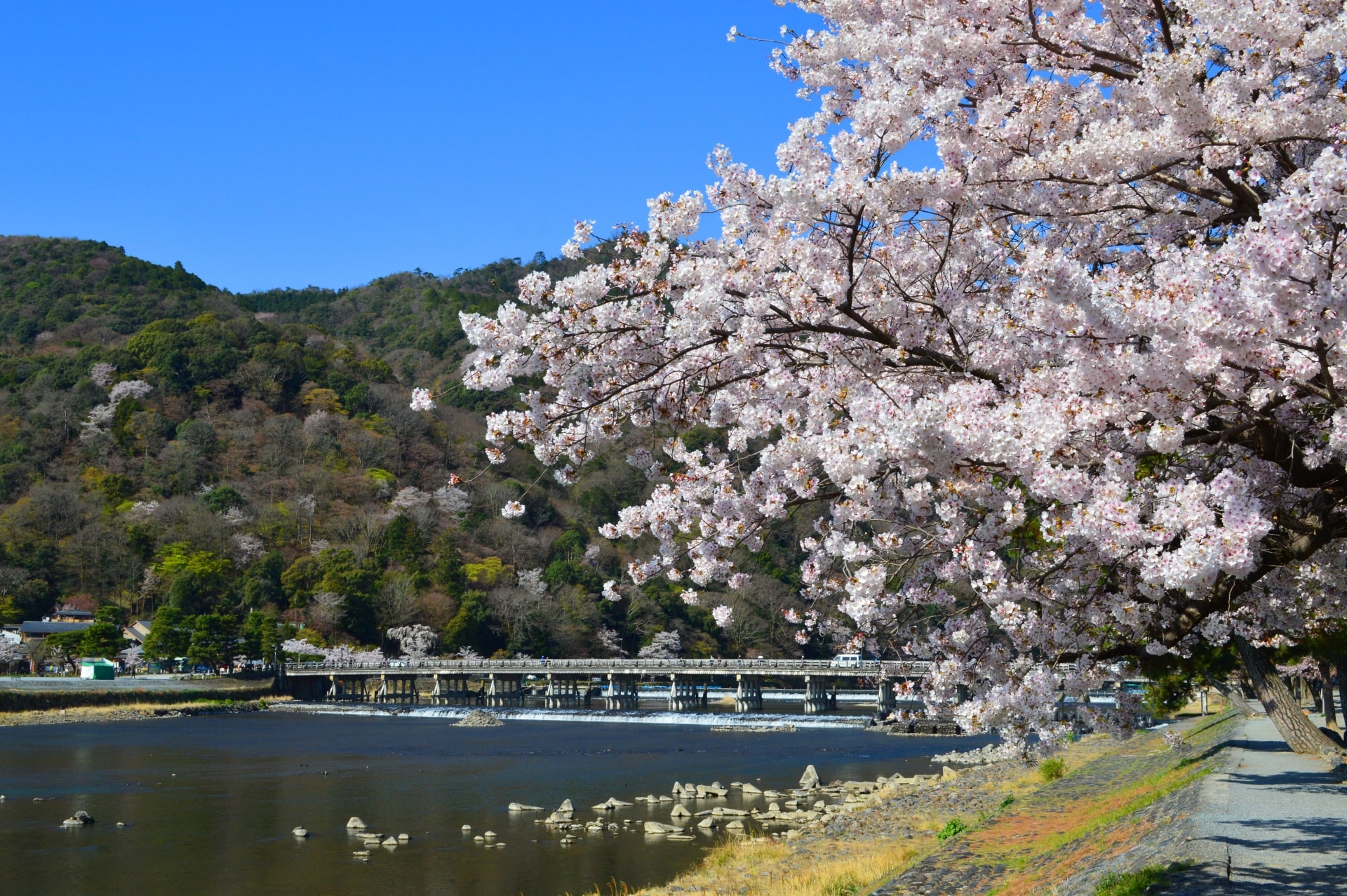 The Togetsu-Kyo bridge is a popular cherry blossom viewing spot and is a historic structure in western Kyoto's Arashiyama district. The wooden bridge spans to give a beautiful view, especially during spring when the cherry blossoms are visible, making the scenery even more amazing.
▶Official Website: https://kyoto.travel/en/other_attractions/112.html
And from here, a few minutes of walking will take you to another well-known tourist spot which is the bamboo groves.
. . .
Thank you for reading. I hope this article helps and provides the information you are looking for about the places and events to visit in Kyoto in April. It is also the best season to see the cherry blossoms in full bloom.
▽Subscribe to our free news magazine!▽

For more information about traveling in Japan, check these articles below.
▽ Related Articles ▽
▼ Editor's Picks ▼
---