Daigoji Temple: Kyoto's World Heritage Temple with 1,000 Cherry Blossoms
Daigoji Temple is one of the best cherry blossom spots Kyoto!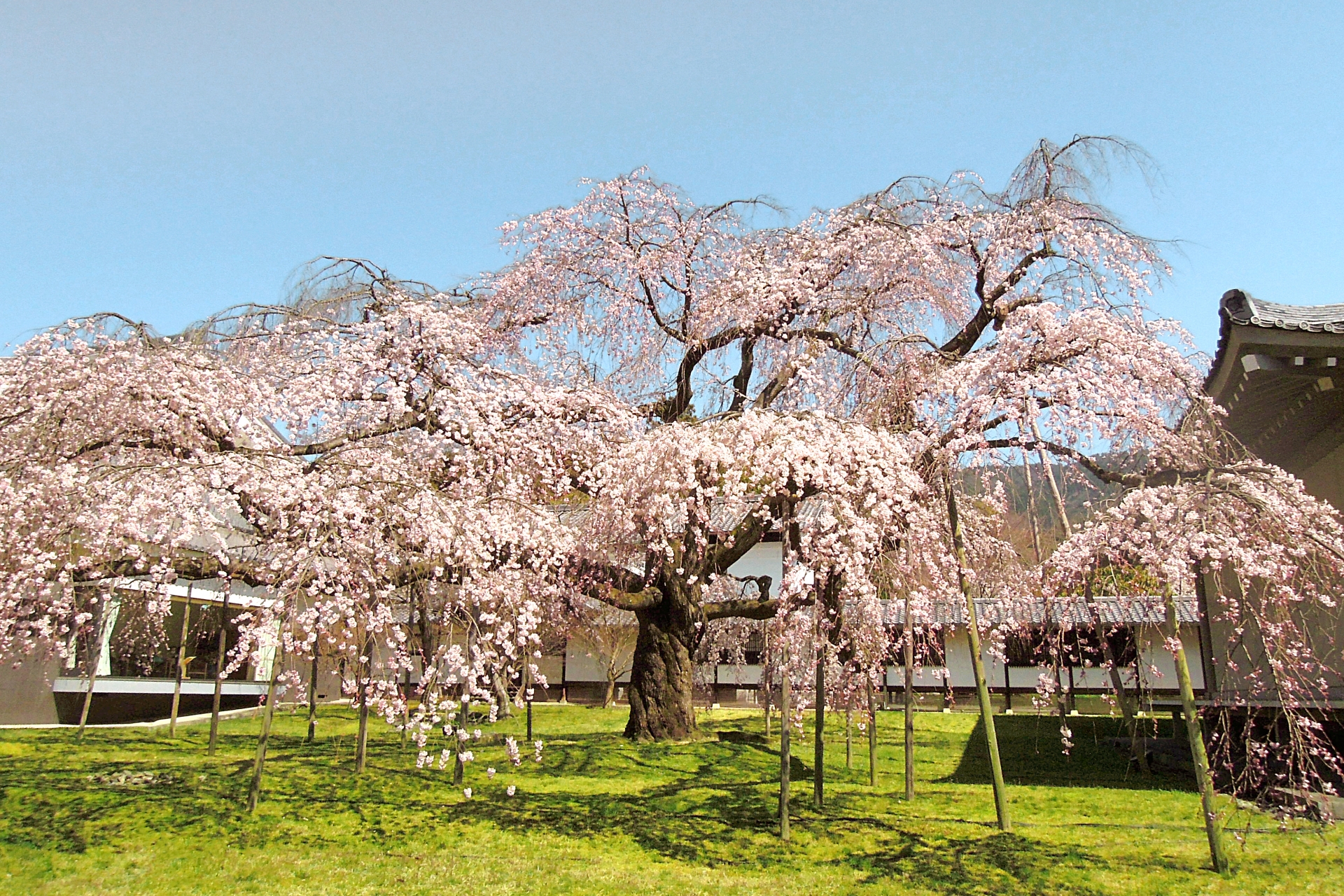 Daigoji Temple (醍醐寺) is a temple complex located in the southeast of Kyoto city. It was founded in 874 in early Heian period. It's considered as one of the most important temples of the Shingon sect of Japanese Buddhism and it's a designated world heritage site.
The large temple complex is situated in central Kyoto City and Mt Daigo (Mt Kasatori), and divided into three parts: Sambo-in, Shimo-Daigo (lower ground), and Kami-Daigo (upper ground). Sambo-in and Shimo-Daigo are located at the base of the mountain, which is easy to access and attracts most visitors while Kami-Daigo are on top of the mountains which is connected with a hiking trail and it takes about 1 hour to reach.
With the history of over 1,000 years and the vast space of 660ha, the temple stores numbers of national treasures and important cultural assets and buildings such as kondo and the five-story pagoda. There is a museum called Reihokan in Shimo-Daigo, which houses over 100,000 temple treasures, including over 75,000 national treasures and important cultural properties.
Besides the rich history and the beautiful complex itself, the temple is a popular site for cherry blossom viewing in spring. It's known as the place where the feudal lords of Sengoku period, Hideyoshi Toyotomi, used to hold a Hanami (cherry blossom viewing party) with over 1,000 people in the 16th century.
In entire temple site, there are approx 1,000 cherry trees in total and various kinds of cherry blossoms can be seen with the historical buildings. Some of the most spectacular view of cherry blossoms in the temple includes a cherry blossom tunnel at the approach of the temple, weeping cherry trees in front of the pagoda and at Sanpoin gadren. But the most outstanding cherry tree in the temple would be the massive weeping cherry tree which stands on the grounds of the Reihokan Museum. As there are several kinds of cherry trees at the site, the best viewing time at Daigoji Temple lasts about 3 weeks, which is slightly longer than other cherry blossom viewing spots in Kyoto.
---
-Daigoji Temple (醍醐寺)
Map: https://maps.app.goo.gl/Bq7GMnN44yUA8ASq9
Access: 15 mins walk from Daigoji station (Tozai Subway Line) OR 30 mins by Yamashina Express bus from Kyoto station
Hours: 9:00~17:00 (~15:00 at Kami Daigo area)
Fee: Shimo-Daigo 1,000 yen (1,500 yen in spring season) /Kami-Daigo 600 yen
Best visiting time for cherry blossoms: late March to early April
Official Website: https://www.daigoji.or.jp/index_e.html
Thank you very much for reading! For more information about travelling Japan, please check out these articles, too!!
▽Related Articles▽
▼Editor's Picks▼
---