Yodogawa Riverside Park: Stunning Sakura Tunnel in Kyoto
Best Places to See Cherry Blossoms in Kyoto: Yodogawa River Park Sewaritei Area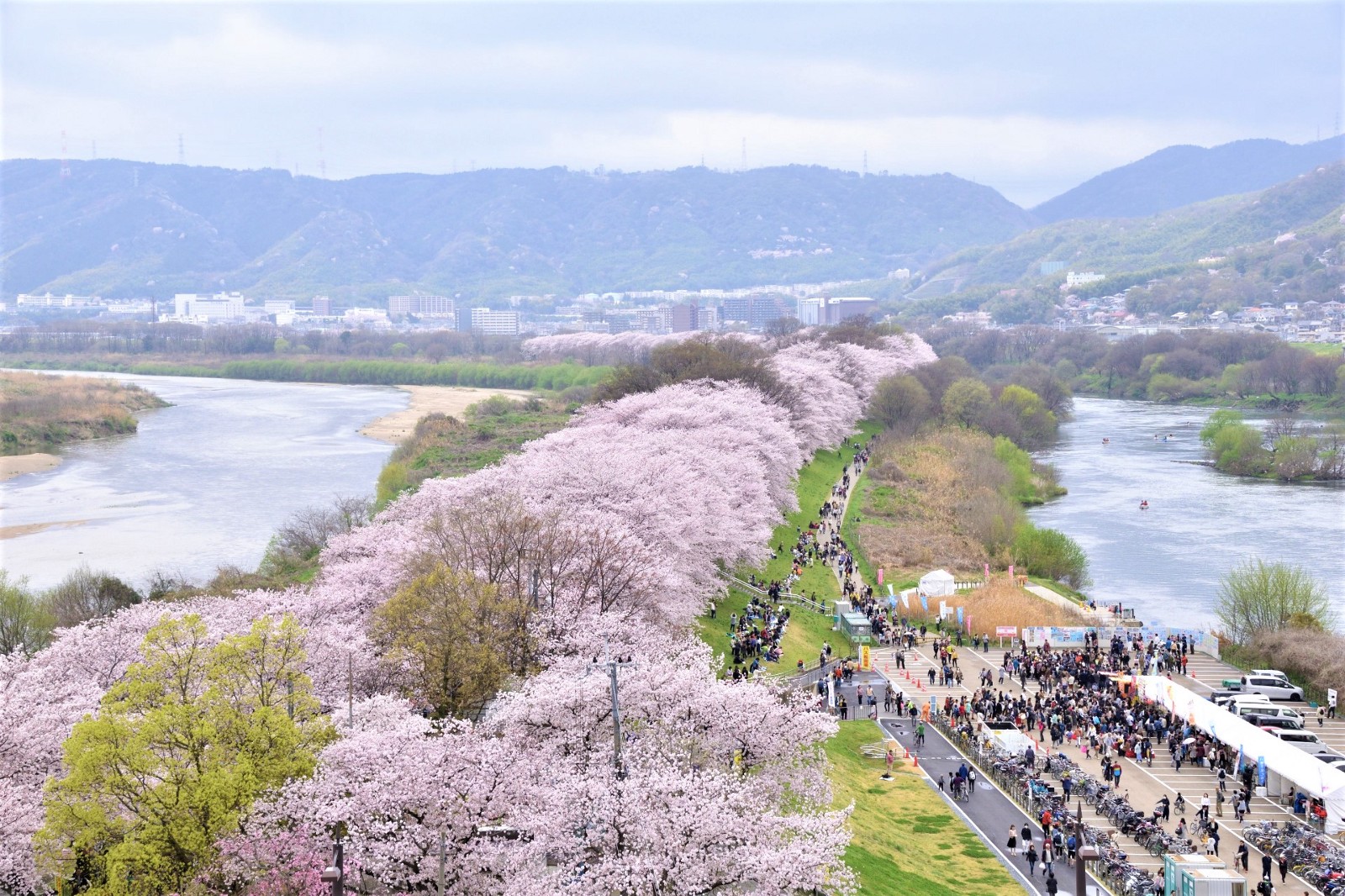 Kyoto is arguably the best city to see cherry blossoms in Japan. The stunning collaboration of the beautifully preserved historical buildings and the charming cherry blossoms can be enjoyed only in this ancient city of Japan. While most of visitors head to the city center of Kyoto for cherry blossom season, there are also several amazing spots to enjoy Kyoto's beautiful cherry blossoms outside of the city. Since the historical area of Kyoto tends to get extremely crowded, many locals go outside of the city to enjoy cherry blossoms in a peaceful atmosphere.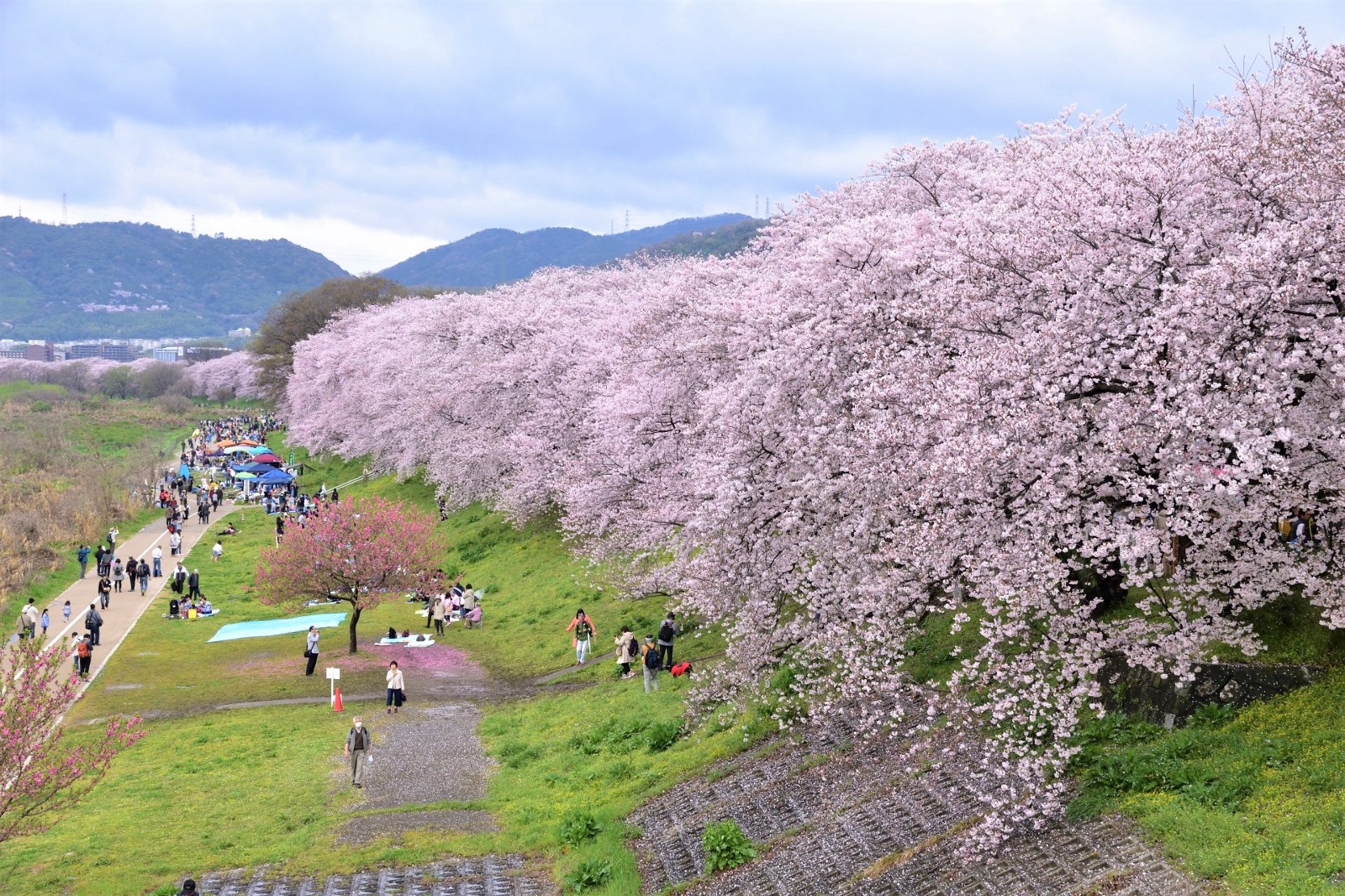 Yodogawa Riverside Park, Sewaritei District (淀川河川公園背割堤地区) in Yawata City, Kyoto is one of the top cherry blossom viewing sites in Kansai Region. The park is situated at the point where three rivers join together: Katsura River, Uji River and Kizu River, then the three rivers merge into one river, Yodogawa River. The park is located near the border with Osaka Prefecture, and about 500,000 people visit there every season. Yodogawa Riverside Park, Sewaritei District is not only famous in Kansai Region as it was actually voted as the third most popular cherry blossom viewing spots in whole Japan last year. (After Meguro River and Shinjuku Gyoen Garden, both in Tokyo)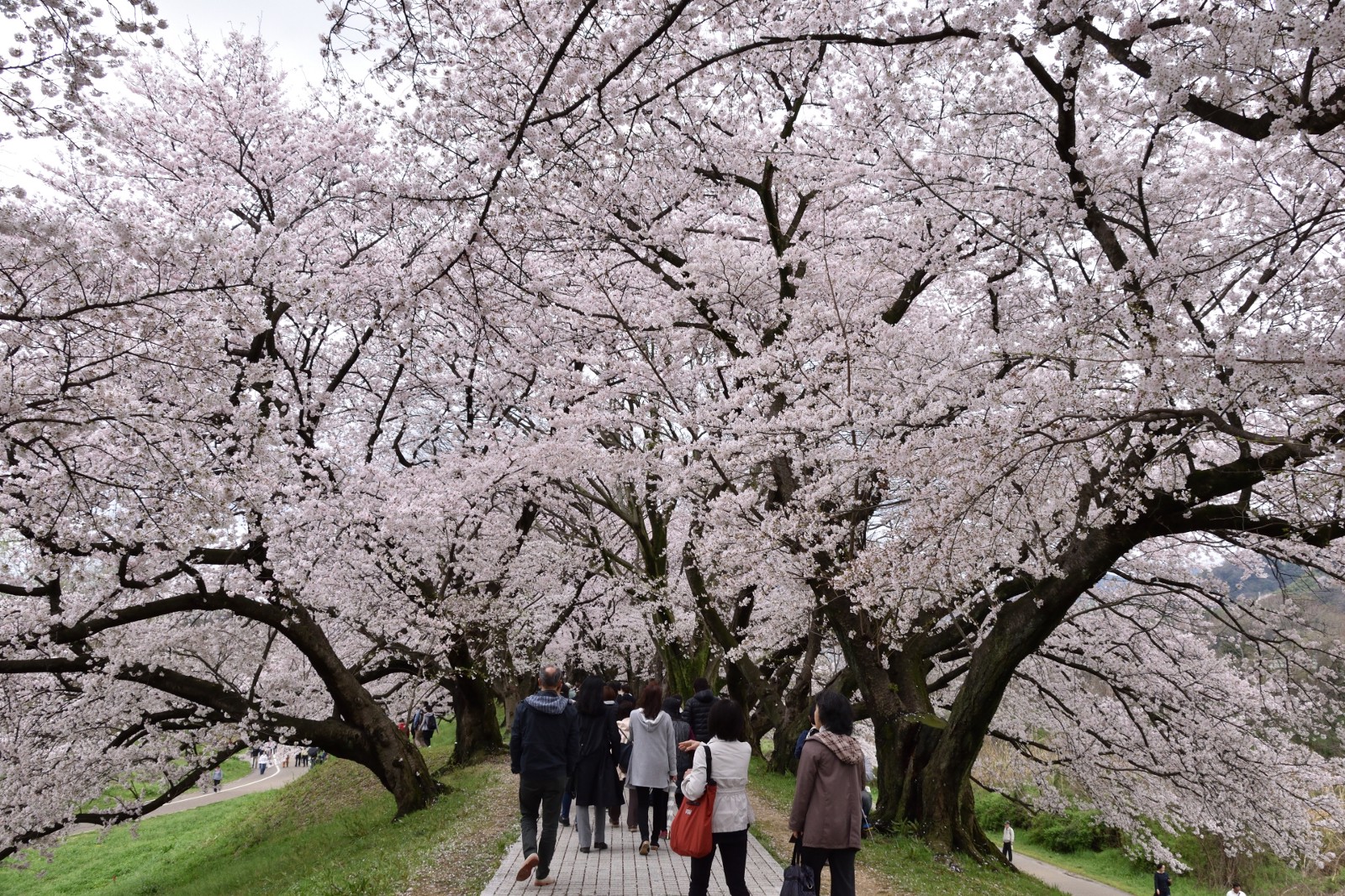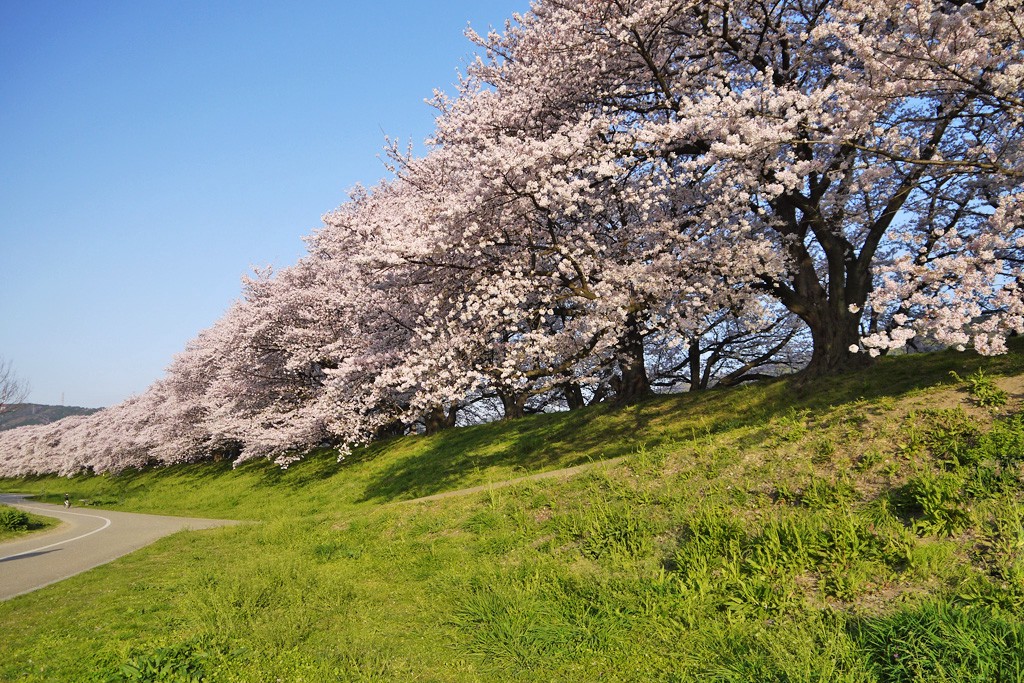 At Yodogawa Riverside Park, Sewaritei District, the astonishing view of 1.4 km pink tunnel formed by the row of 250 cherry trees can be captured. Visitors enjoy strolling down under the cherry blossom tunnel and relaxing at the lawn by the river. The cherry blossom festival, Sawaritei Sakura Matsuri is also held during the season (usually from late March to early April), and there will be a number of stalls with local food and drinks.
The overlook view of the cherry blossom tunnel can be enjoyed at Sakura Deaikan Building (さくらであい館) which has an observatory deck at 25 m above the sea level. (Map: http://bit.ly/2TsUzdr)
---
< Yodogawa Riverside Park, Sawaritei Sakura Matsuri >
Access: 10 mins walk from Yawatashi Station
Hours: 09:00~17:00
Date: late March to early Apri
---
For more amazing places to see cherry blossoms in Kansai Region, here are some more articles for you to check out!
▽Related Articles▽
▼Editor's Picks▼
---