30 Most Popular Spots for Foreign Tourists in Japan
List of 30 Excellent Spots to Go in Japan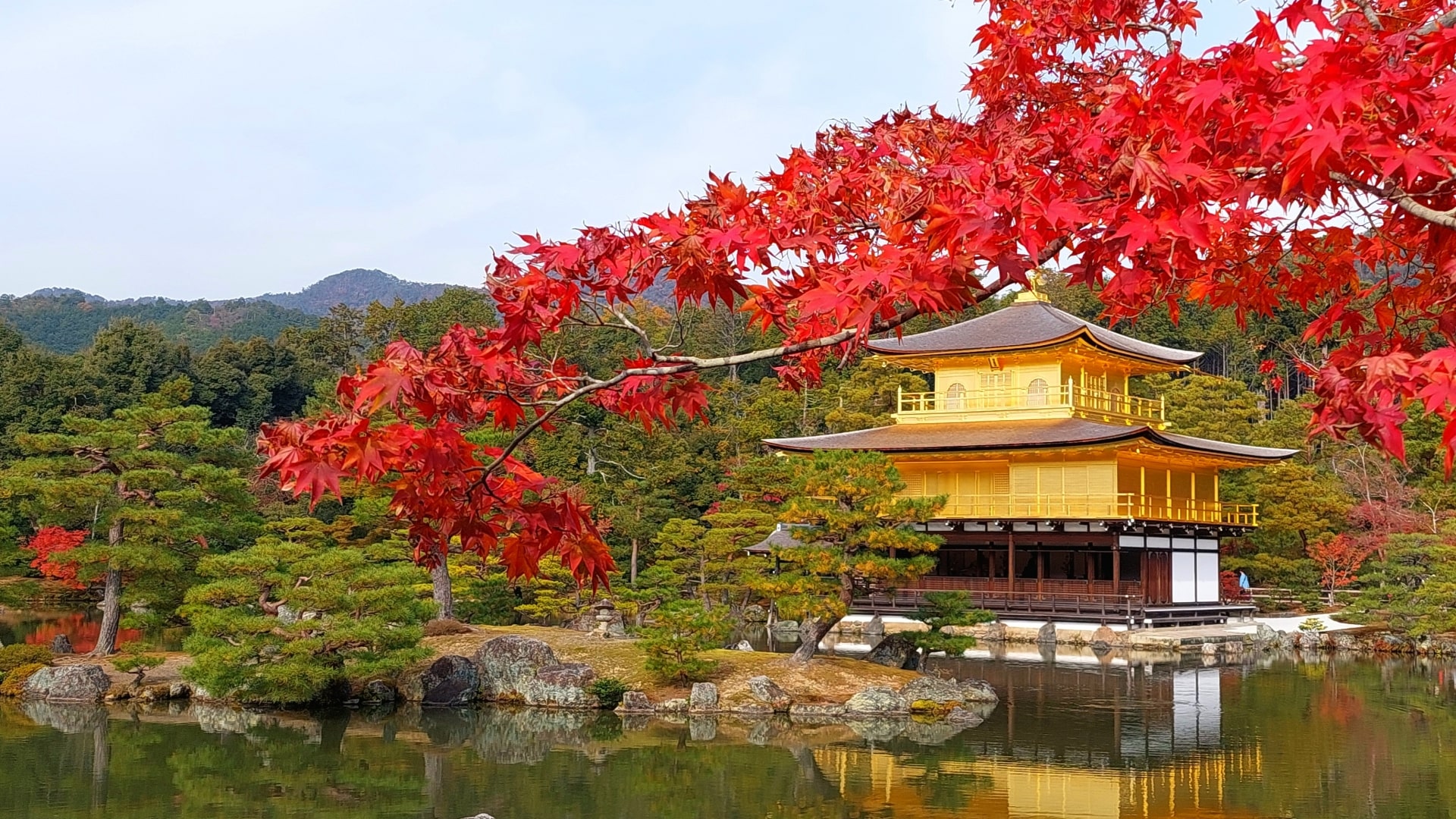 To make a perfect plan for your next trip to Japan, it is important to add both classic and trendy spots to your itinerary. For first-time visitors and experienced travelers from overseas, here is the list of 30 most popular spots to go in Japan in the recent past.
There are a lot of famous landmarks in Japan: From historical shrines and temples in major cities like Tokyo and Kyoto to currently popular places in urban areas. These well-selected 30 tourist sites are definitely best highlights of the country.
30. Sanjusangendo Temple (Kyoto)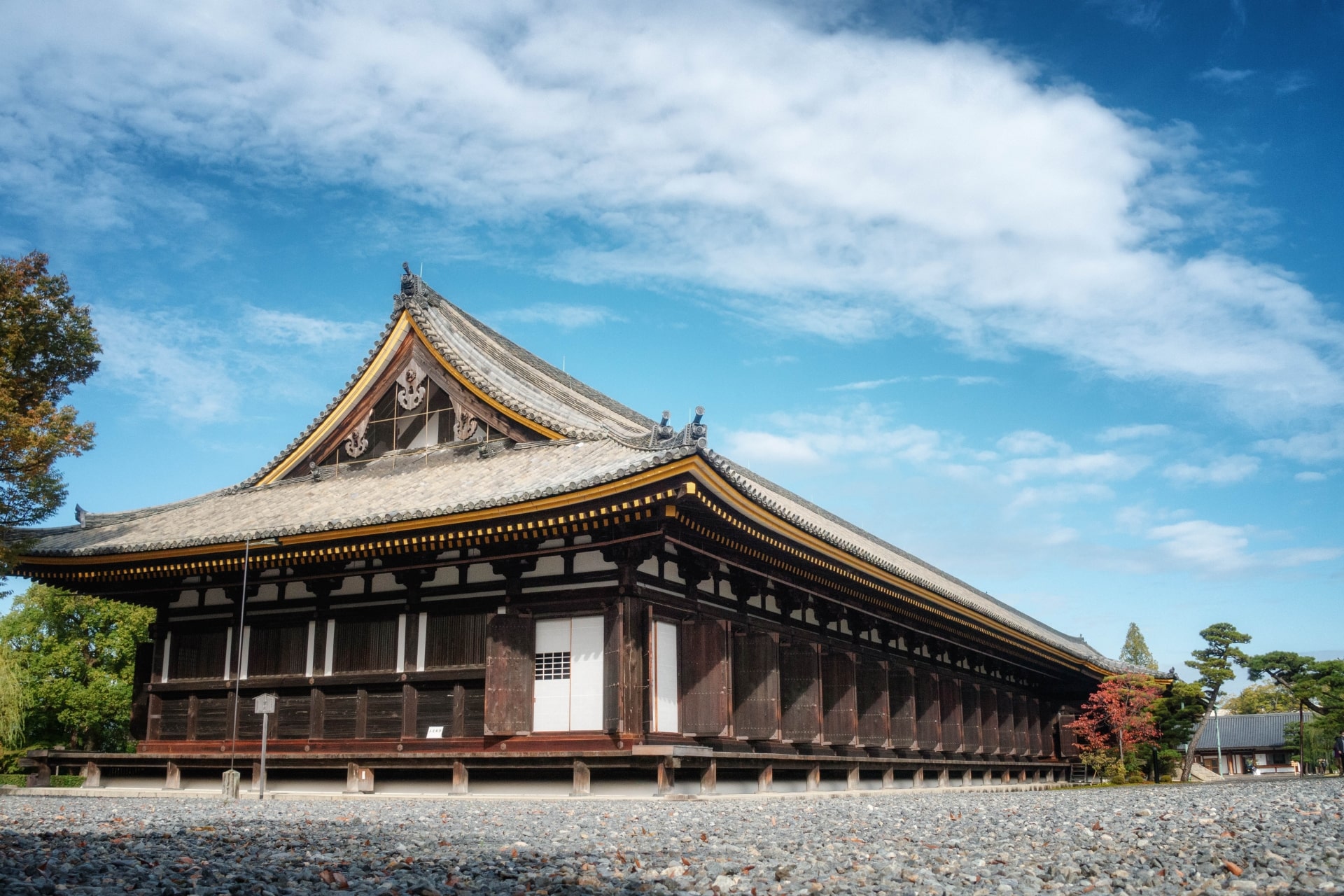 Sanjusangendo Temple (三十三間堂), the famous temple in Kyoto, houses the 3m tall statue of the Thousand Armed Senju Kannon and 1000 golden Kannon statues. It's very accessible from Kyoto Station and located in Higashiyama area, which is near other tourist attractions such as Kiyomizudera Temple.
29. Kyoto Station Building (Kyoto)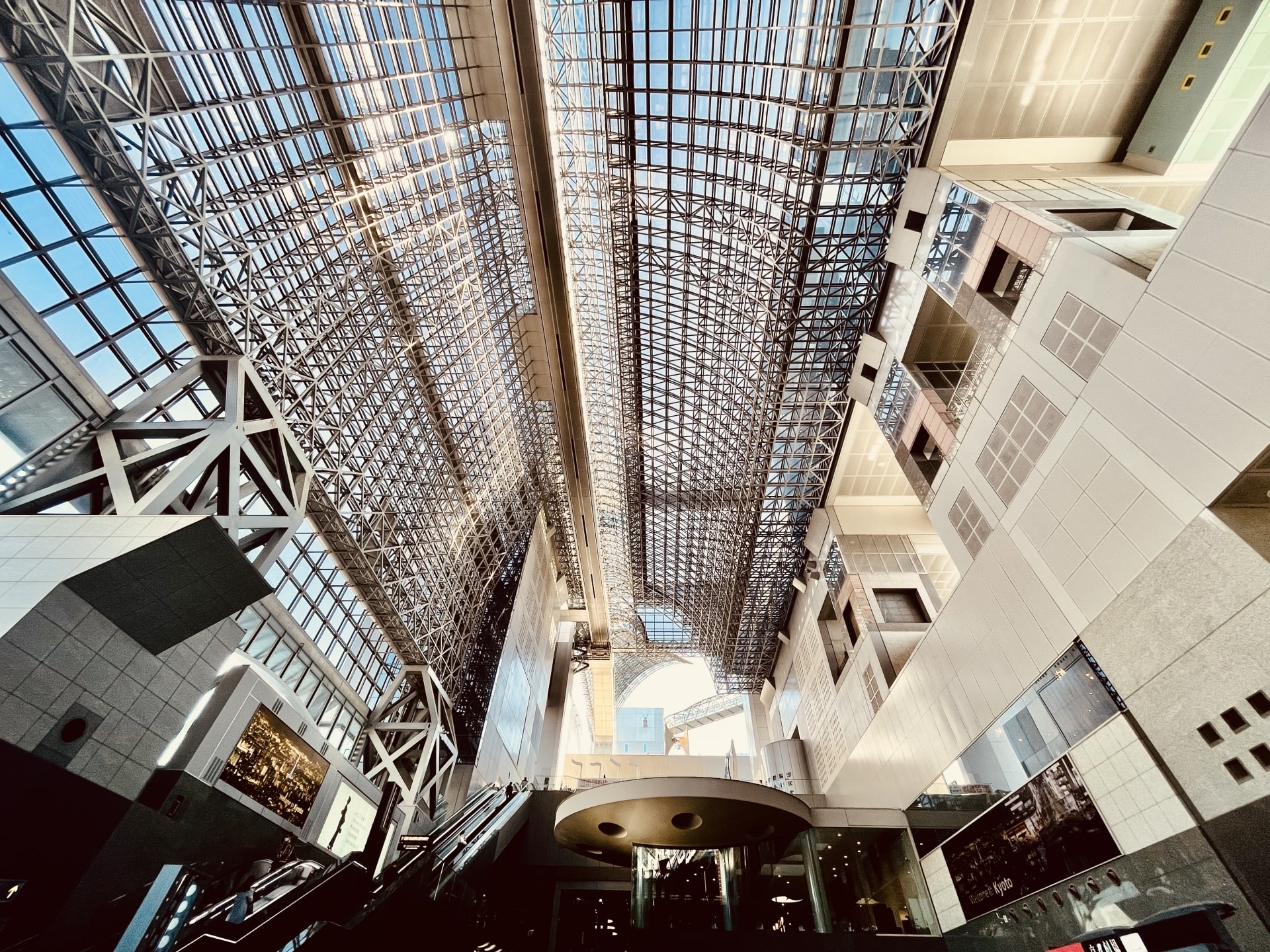 Whoever visits Kyoto always stops at Kyoto Station Building (京都駅ビル). This beautifully designed building is one of the most highly praised architectures in the country. You can use the station as a transportation hub and a nice spot for shopping souvenirs and eating Japanese food.
28. Dotonbori (Osaka)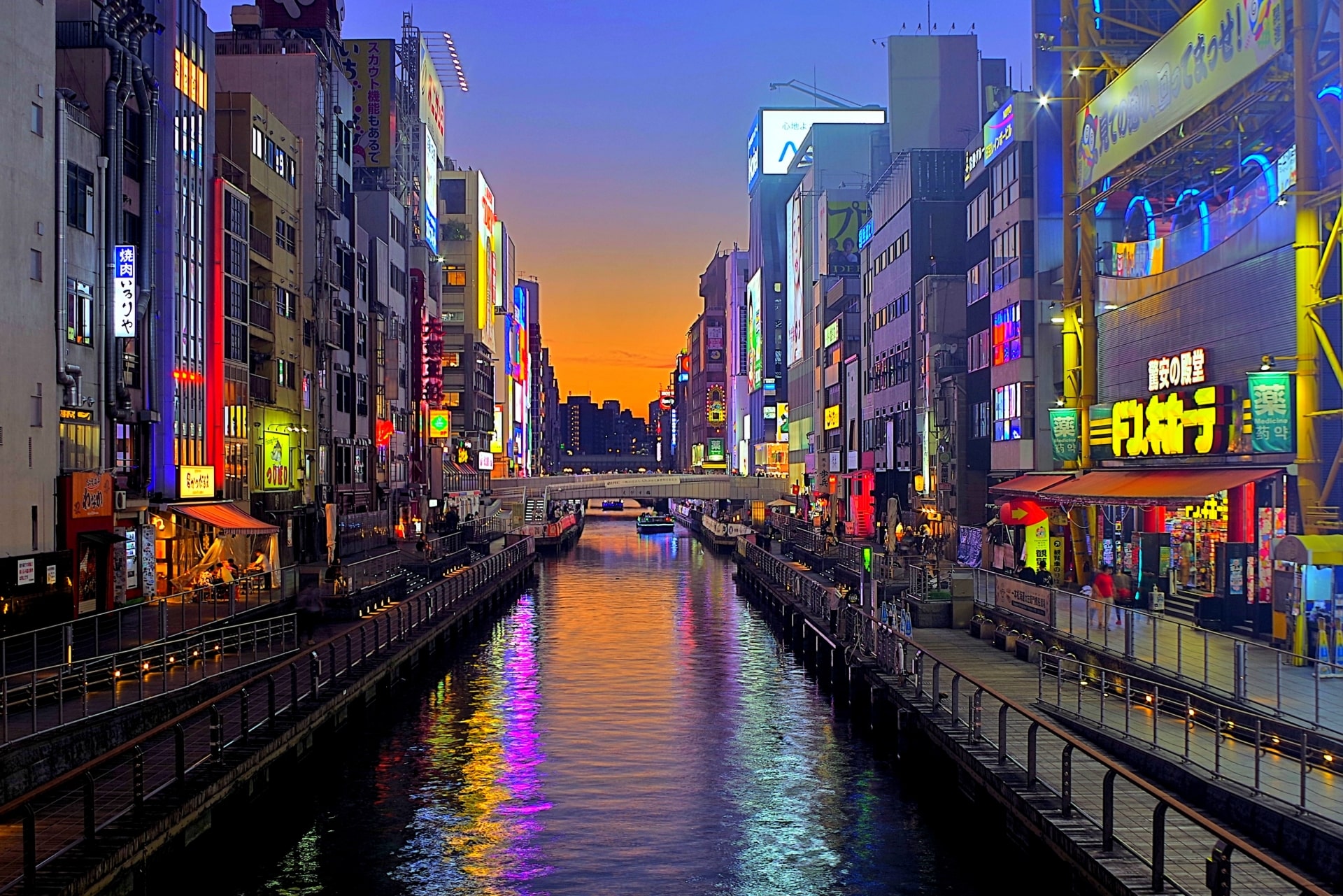 Dotonbori (道頓堀) is one of the most popular places to visit in Osaka, located in the Namba district, the center of the large city. People visit Osaka for its delicious regional dishes such as Takoyaki and Okonomiyaki, and there are lots of dining options covering various food genres in Dotonbori.
27. Lake Kawaguchiko (Yamanashi)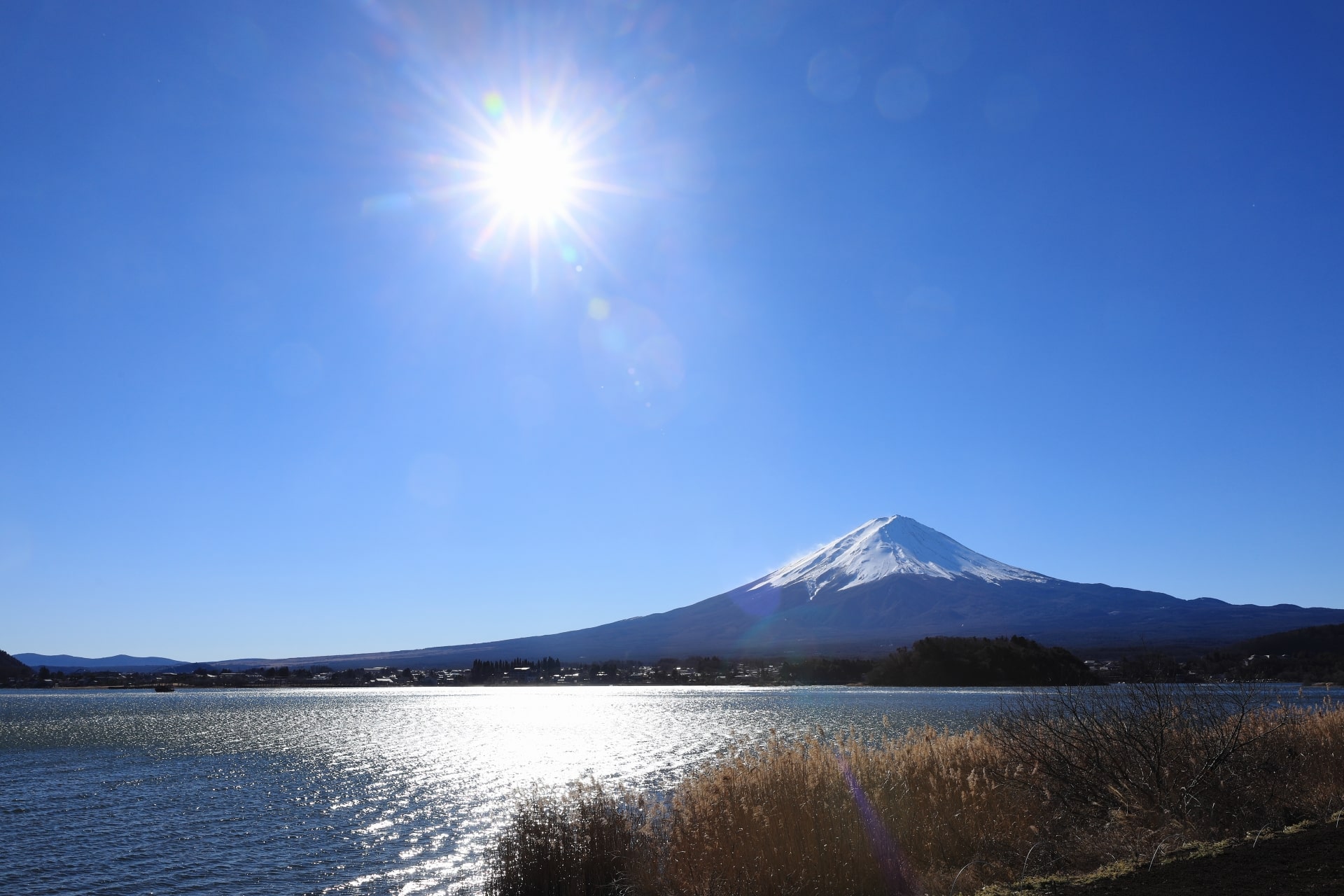 Lake Kawaguchiko (河口湖) is one of Fuji Five Lakes and the most convenient spot to access in Mt.Fuji area from Tokyo. The view of Mt.Fuji and the lake is simply breathtaking.
26. Shimanami Kaido Cycling Road (Hiroshima/Ehime)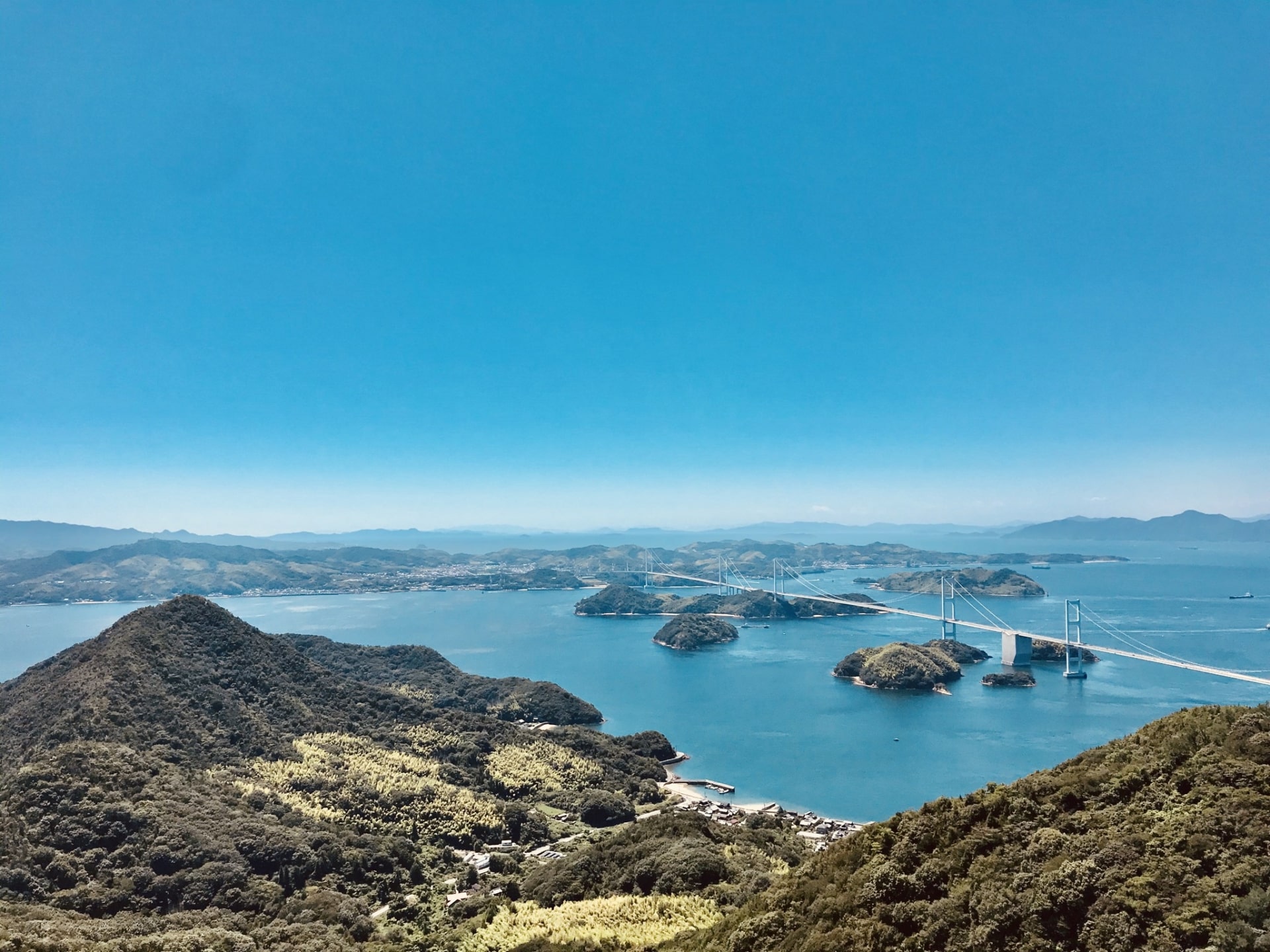 Setouchi is an area surrounded by the western part of the main island, Shikoku Region and Kyushu Region, which has become famous for Shimanami Kaido Cycling Road (しまなみ海道). The 70 km long road connects Onomichi City, Hiroshima and Imabari City, Ehime through six small islands with seven scenic bridges.
25. Nabana no Sato (Mie)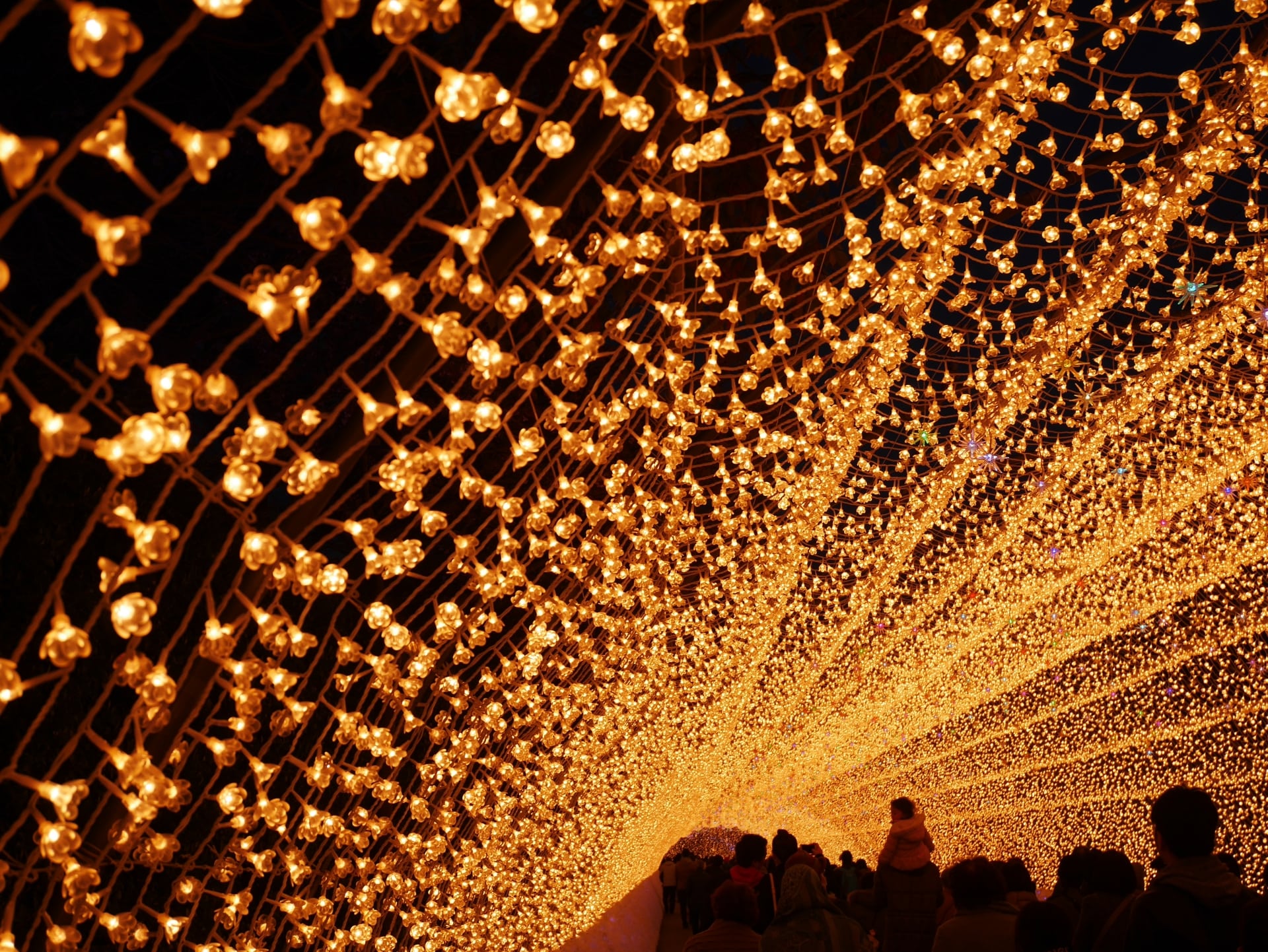 Located in Mie Prefecture, Nabana no Sato (なばなの里) is a well-known flower parks for its colorful seasonal flowers and spectacular winter illumination set on the vast land with over 800 million LED lights. The main attraction is the 200m long tunnel of the light.
24. Naritasan Shinshoji Temple (Chiba)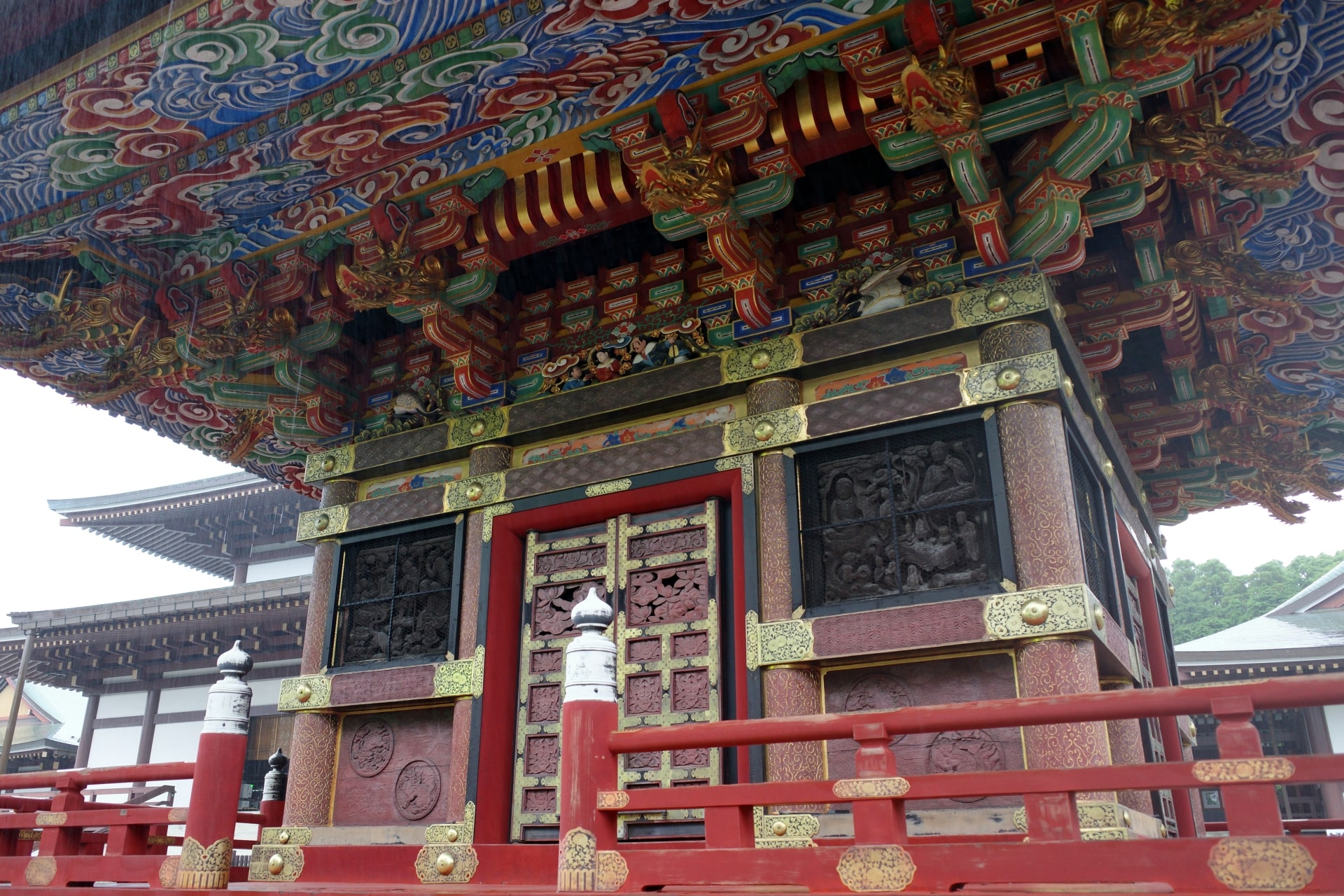 With over 1,000 years history, Narita Shinshoji Temple (成田山新勝寺) is one of the most worshipped temples in the country along with the famous Meiji Jingu Shrine in Tokyo. The temple is located near Narita Airport, so if you have some time before/after your flight, it's a great place to visit for a couple of hours.
23. Ryogoku Kokugikan (Tokyo)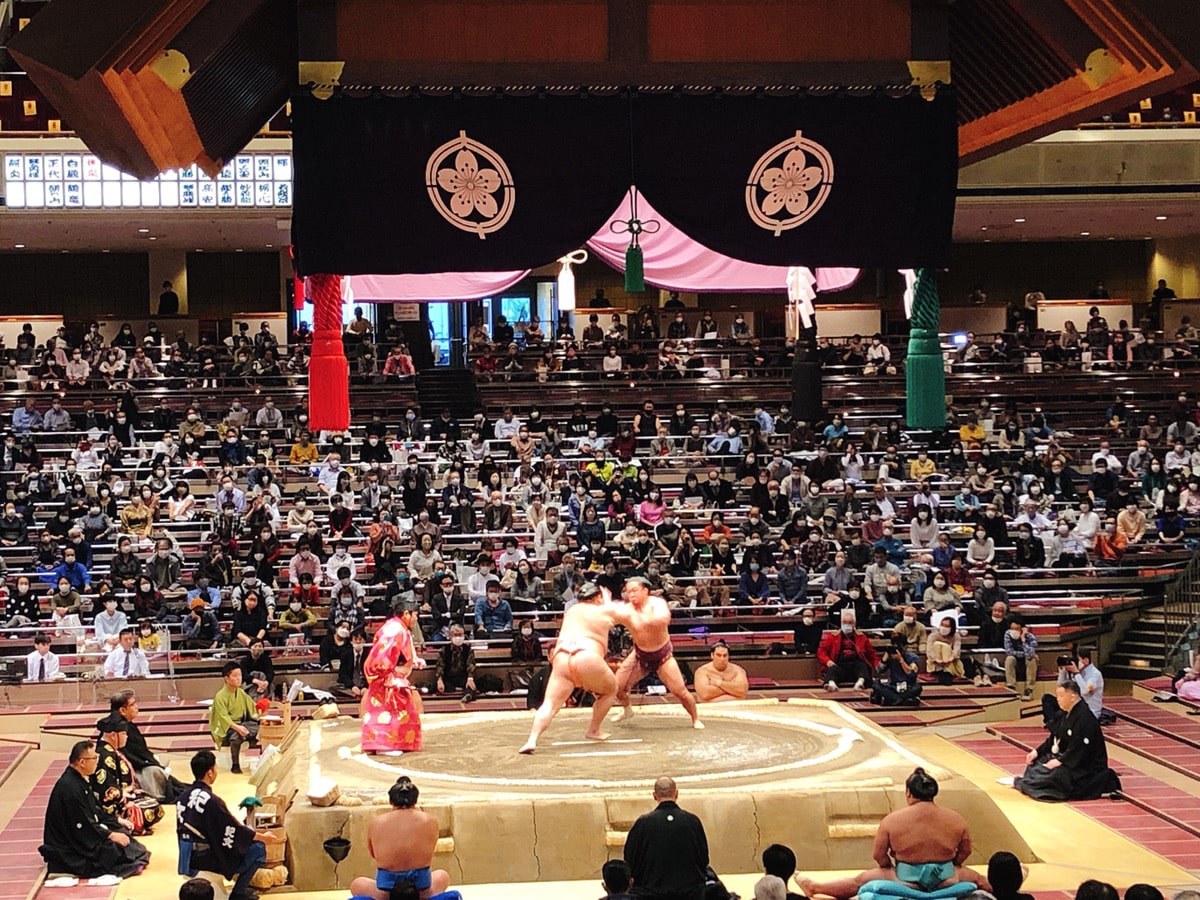 Ryogoku Kokugikan (両国国技館) is the home of Japan's national sport, Sumo, and it's where you can watch the grand tournament in January, May and September every year. Make sure to check the schedule to see the match at Ryogoku Kokugikan in advance!
22. Niseko (Hokkaido)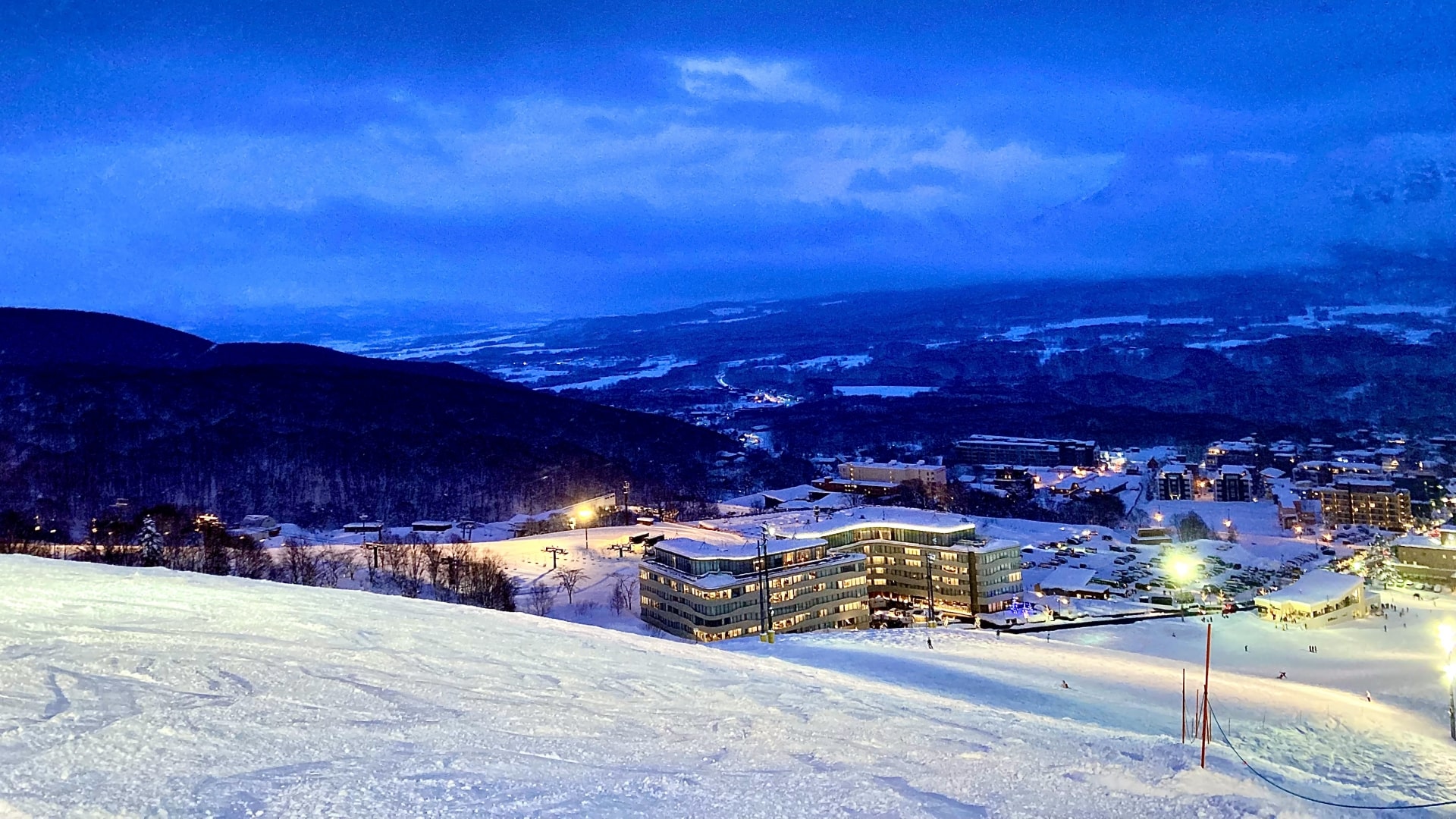 Hokkaido, the northernmost prefecture in Japan, has a lot of places perfect for skiing and snowboarding while winter events like Sapporo Snow Festival are also famous. If you like the winter sports, Niseko (ニセコ), located on the western side of Hokkaido, is what you should take a trip to. It is well known to foreign visitors for Niseko United, which consists of four large ski resorts: Niseko Hanazono, Niseko Grand Hirafu, Niseko Village and Niseko Annupuri.
21. Mount Misen (Hiroshima)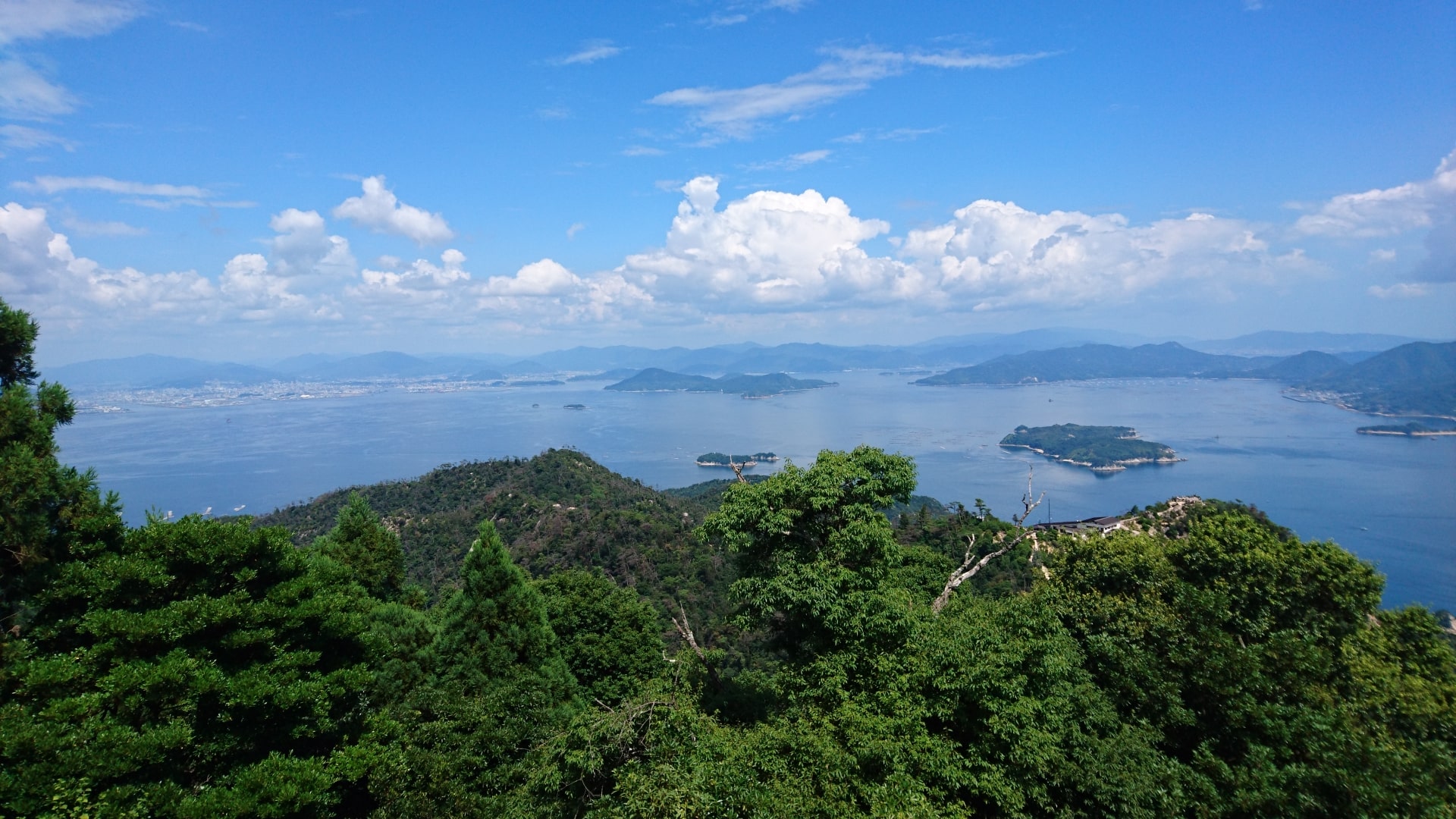 Miyajima Island has one of the most popular landmarks in Japan, the floating red torii gate, however the island has more to offer. Mt.Misen (弥山) is great for hiking and you can reach the summit at 535m within 30 mins. Enjoy the magnificent view of Seto Inland Sea!
20. Meiji Shrine (Tokyo)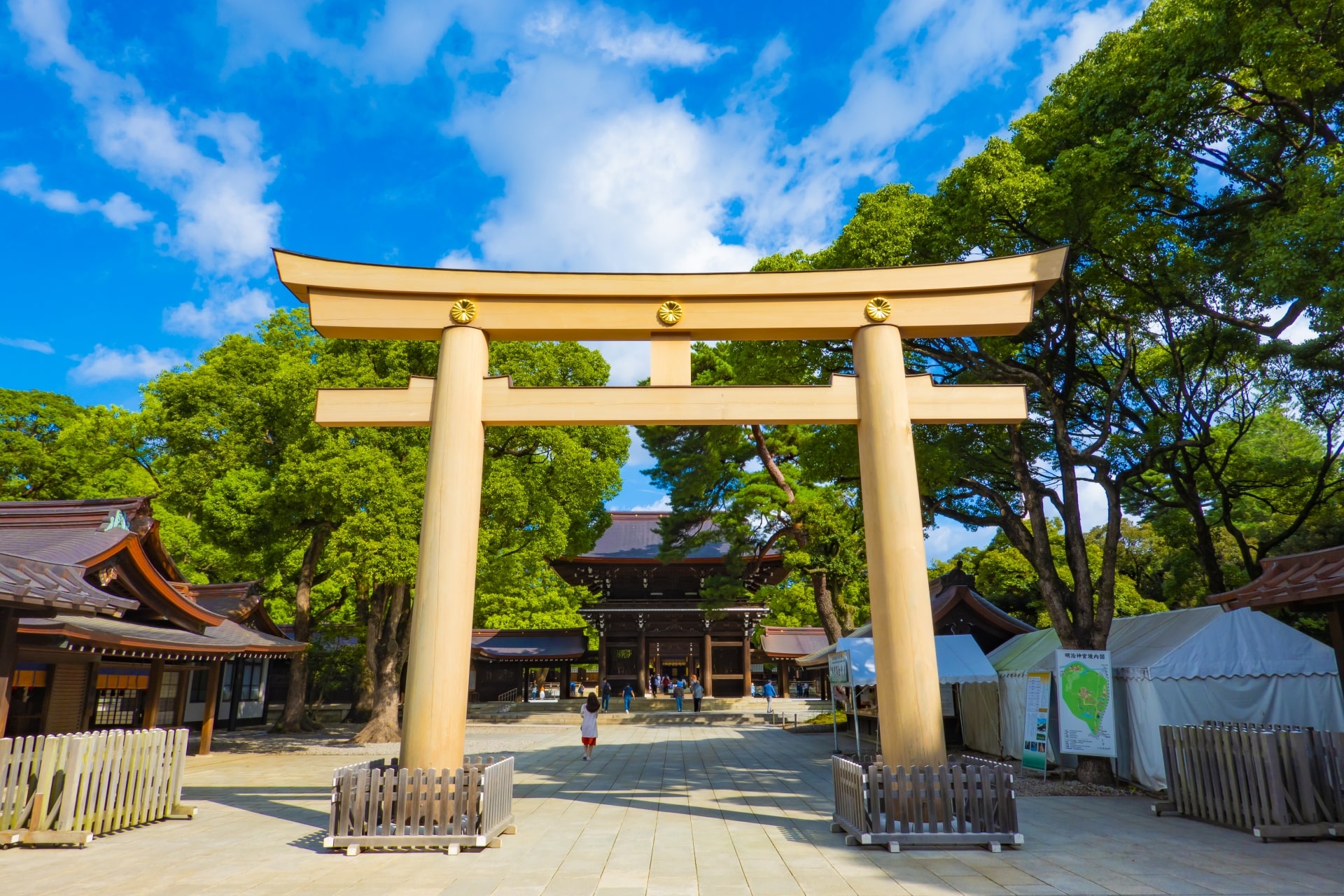 Many of you probably know this place already. Yes, Meiji Shrine (明治神宮) is one of the most famous places in Tokyo. Although it's located by the pop culture town Harajuku, this pleasant shrine is a great place to relax in quiet nature.
19. Edo-Tokyo Museum (Tokyo)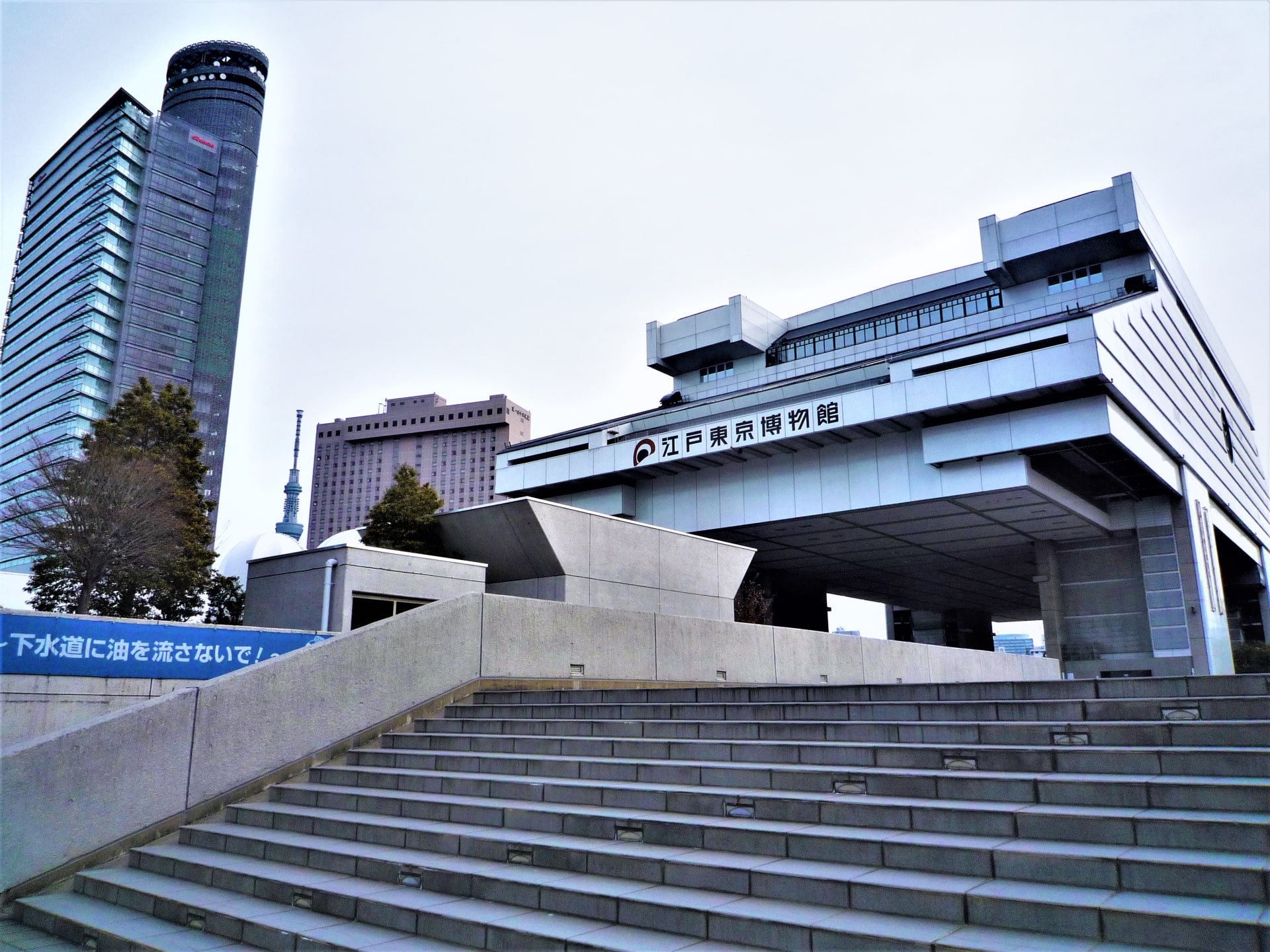 Edo-Tokyo Museum (江戸東京博物館) offers you a chance to learn about the history of Tokyo with a wealth of resources. You can see the life-size replica of the Nihonbashi bridge and scale models of towns and buildings from the Edo, Meiji and Showa periods at Edo-Tokyo Museum.
18. Matsumoto Castle (Nagano)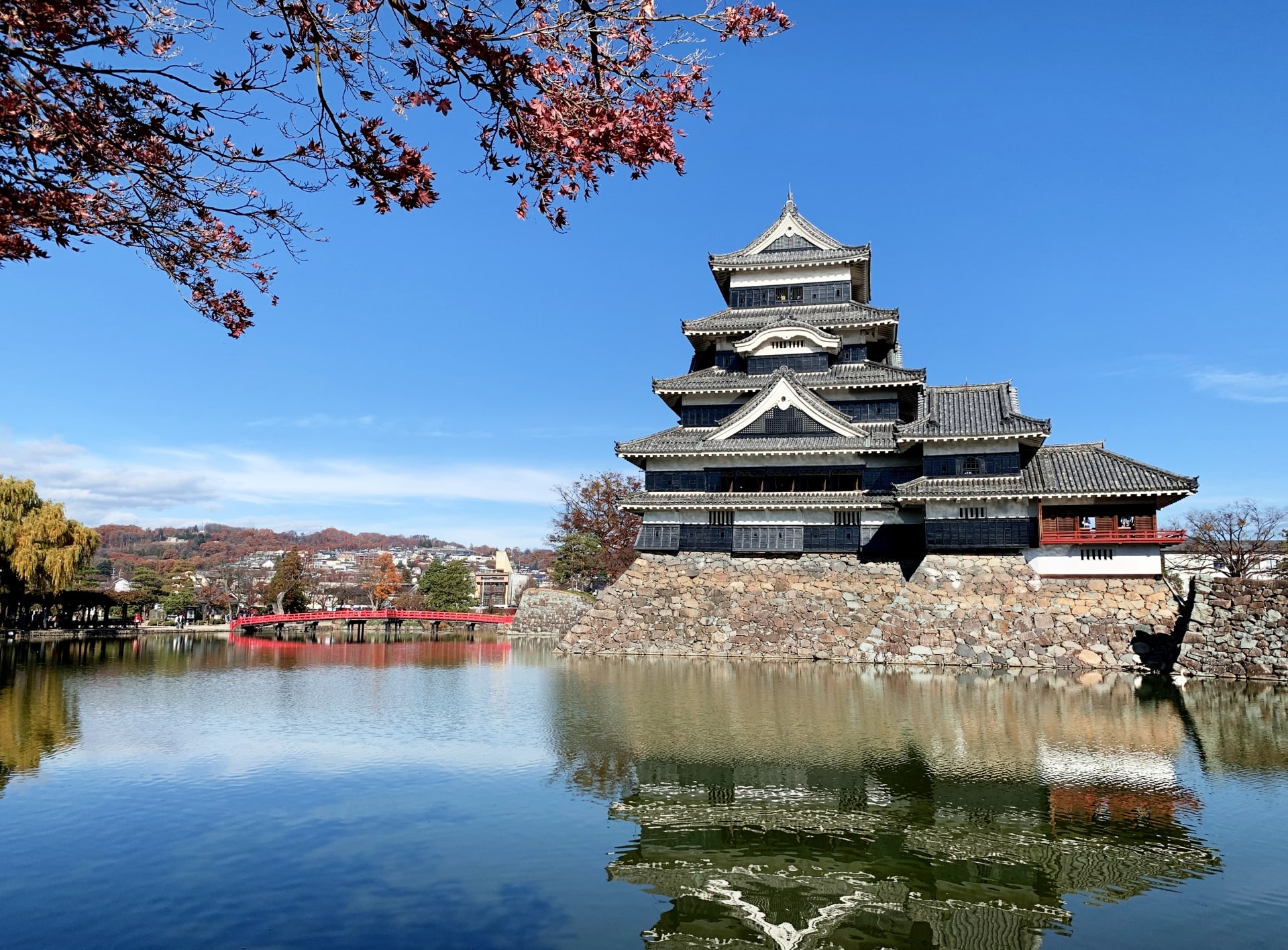 Matsumoto Castle (松本城) was built in the early 16th century and it's designated for a national treasure. The well-preserved castle and the mount range of the Japanese Alps create beautiful scenery. The area of Matsumoto developed as a castle town, and several historical sites with nostalgic atmosphere still remain along with restaurants and souvenir shops.
17. Churaumi Aquarium (Okinawa)
Okinawa Churaumi Aquarium (沖縄美ら海水族館) is a top tourist attraction in Okinawa, the most popular Japanese beach resort. It has a massive fish tank which 8.7 long whale sharks can swim freely. Emerald Beach is located right next to the aquarium and it's another must-visit spot, where you can see emerald colored ocean and white sand.
16. Daishoin Temple (Hiroshima)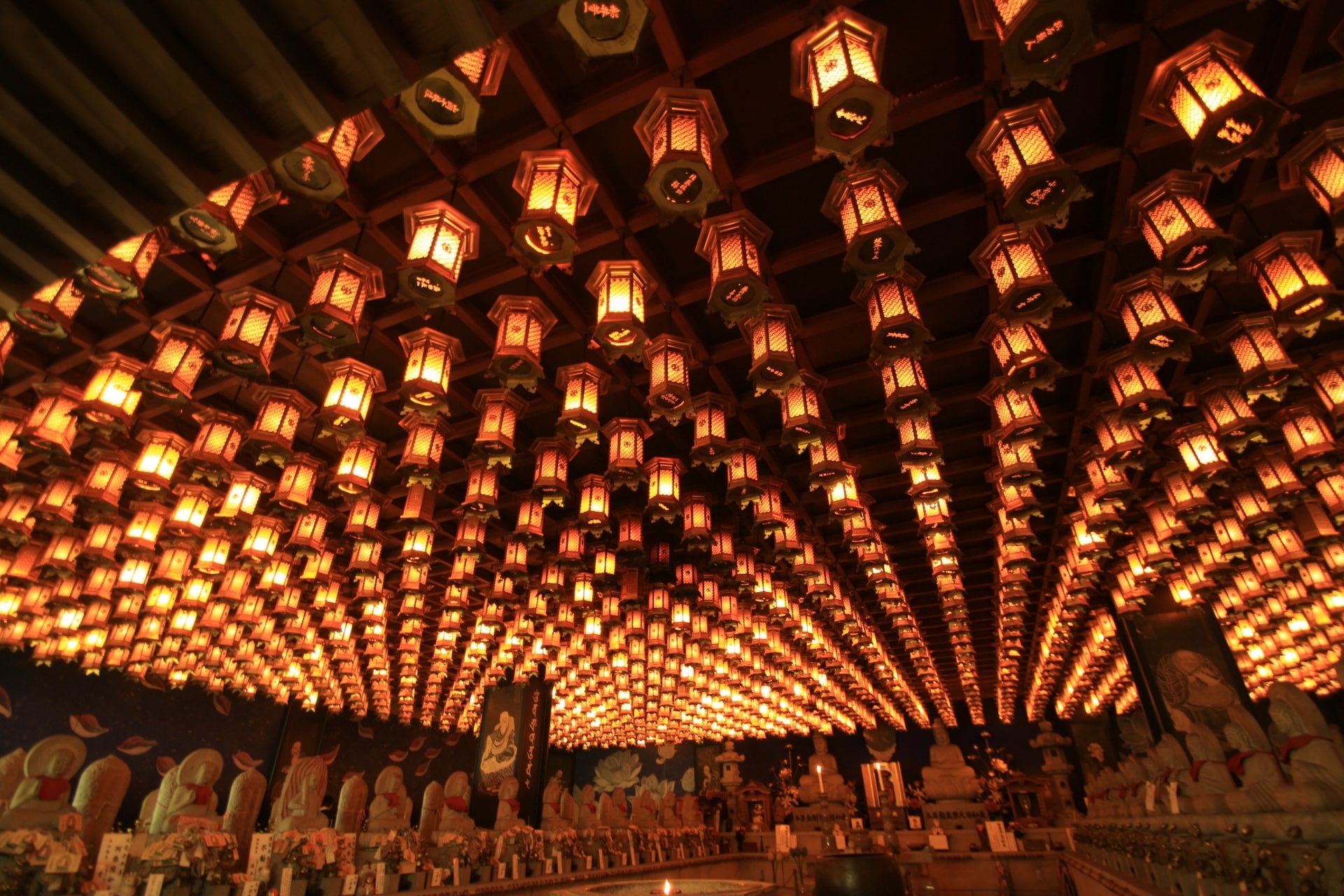 Daiso Temple (大聖院) is located on the half way to Mt.Misen, which is also picked up as one of the best spots for foreign tourists to go in Hiroshima and even in Japan. This Miyajima's oldest temple was founded in the early 9th century, and is highly prestigious since Meiji Emperor had stayed over. The unique view of countless Buddha statues and numerous hanging lanterns also attract visitors from across the world.
15. Hase-dera Temple (Kanagawa)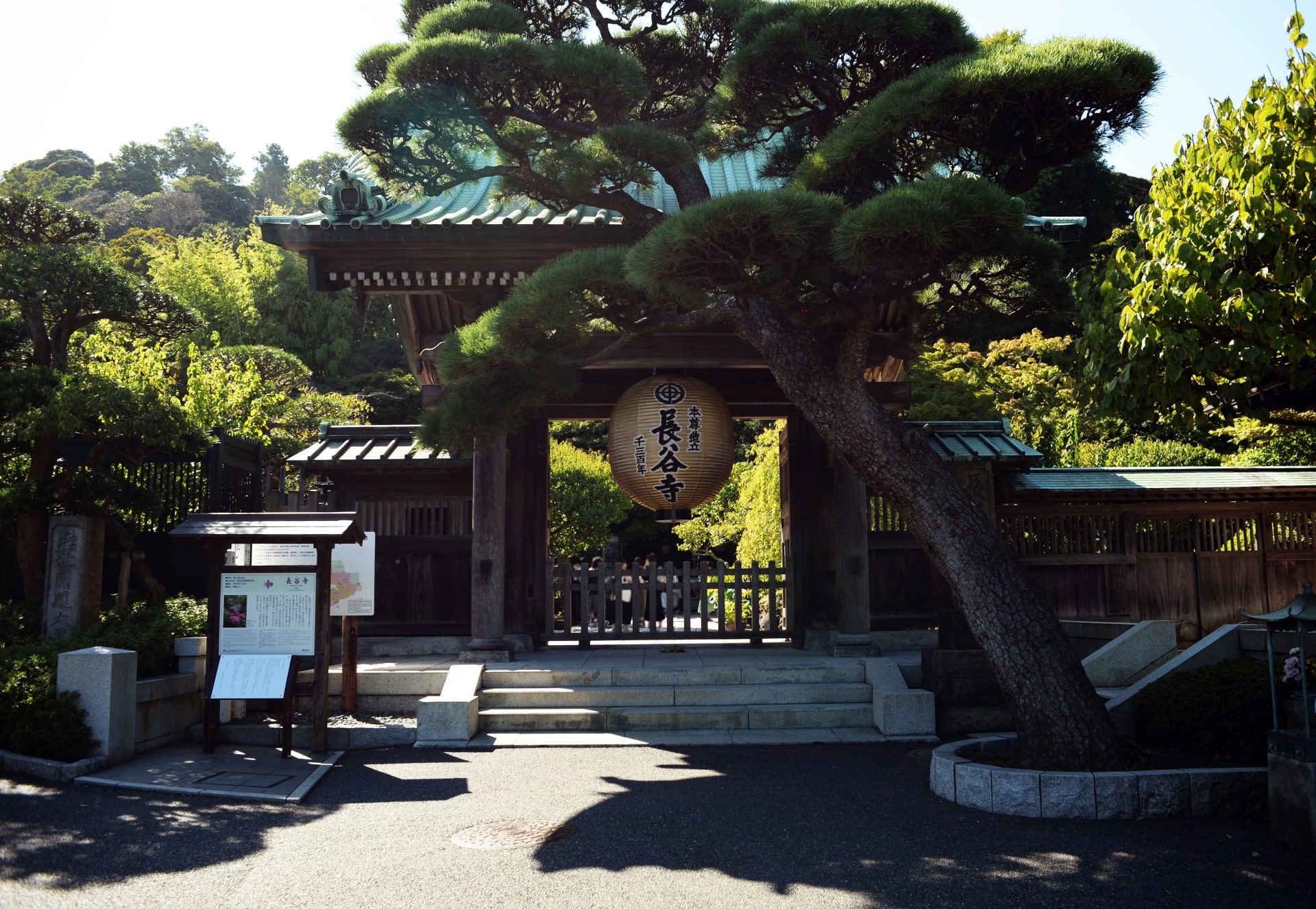 Hasedera Temple (長谷寺) is located in Kamakura City, one of the most popular historical cities near Tokyo. The site of the temple includes a gorgeous Zen garden with ponds, seasonal flowers and Japan's biggest wooden statue of Kannon Bosatsu (Goddess of Mercy). From the temple's terrace, the overlook view of Kamakura City and the ocean can be enjoyed.
14. Kenrokuen Garden (Ishikawa)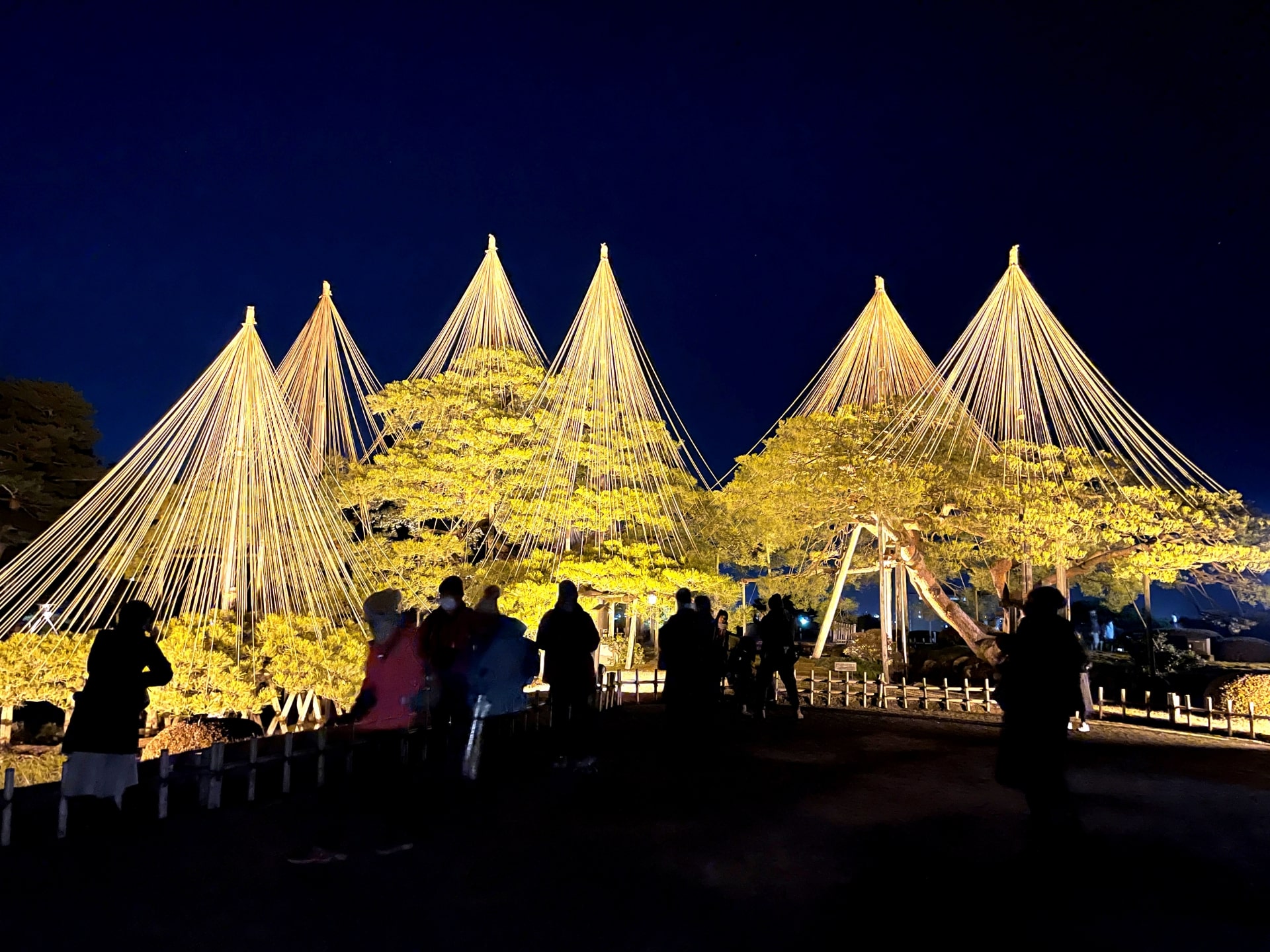 Founded during Edo Period (1603–1868), Kenrokuen Garden (兼六園) is considered as one of the three noted gardens in Japan. It is located in the center of Kanazawa, the capital of Ishikawa Preefecture. Its significant strolling-style landscape garden is worth visiting. The garden is highly recommended to visit at night when light-ups are held several times a year, especially for autumn leaves viewing and during winter when snowing.
13. Himeji Castle (Hyogo)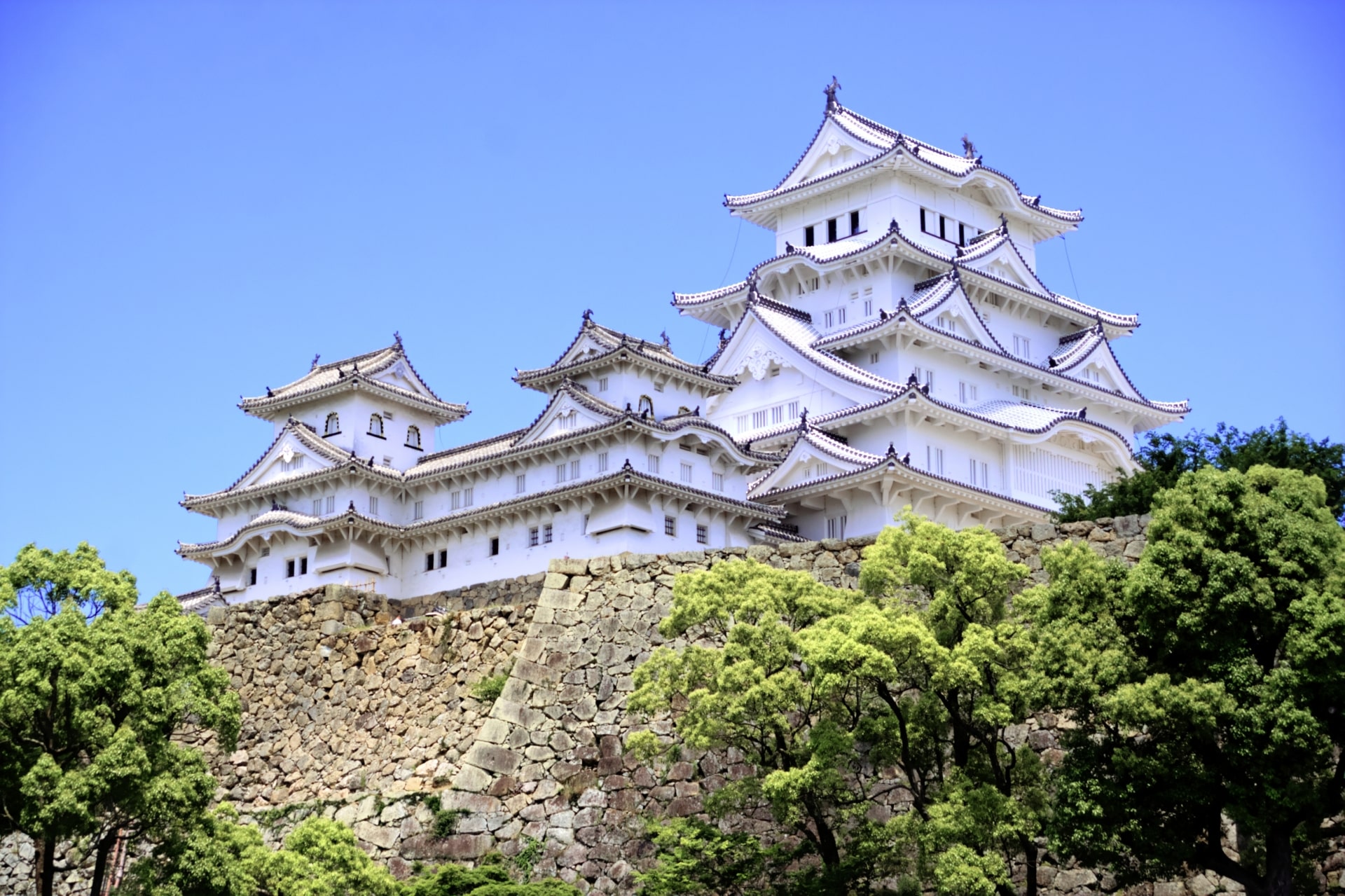 Himeji Castle (姫路城), the only Japanese castle which is registered as a UNESCO World Heritage Site, is highly praised for the design and construction method. For its gorgeous white exterior, it is also called "White Egret Castle". The beautiful castle has completed a major renovation in 2015, and now appears with even better new look. Visitors can enter and view inside the castle.
12. Eikando Zenrinji Temple (Kyoto)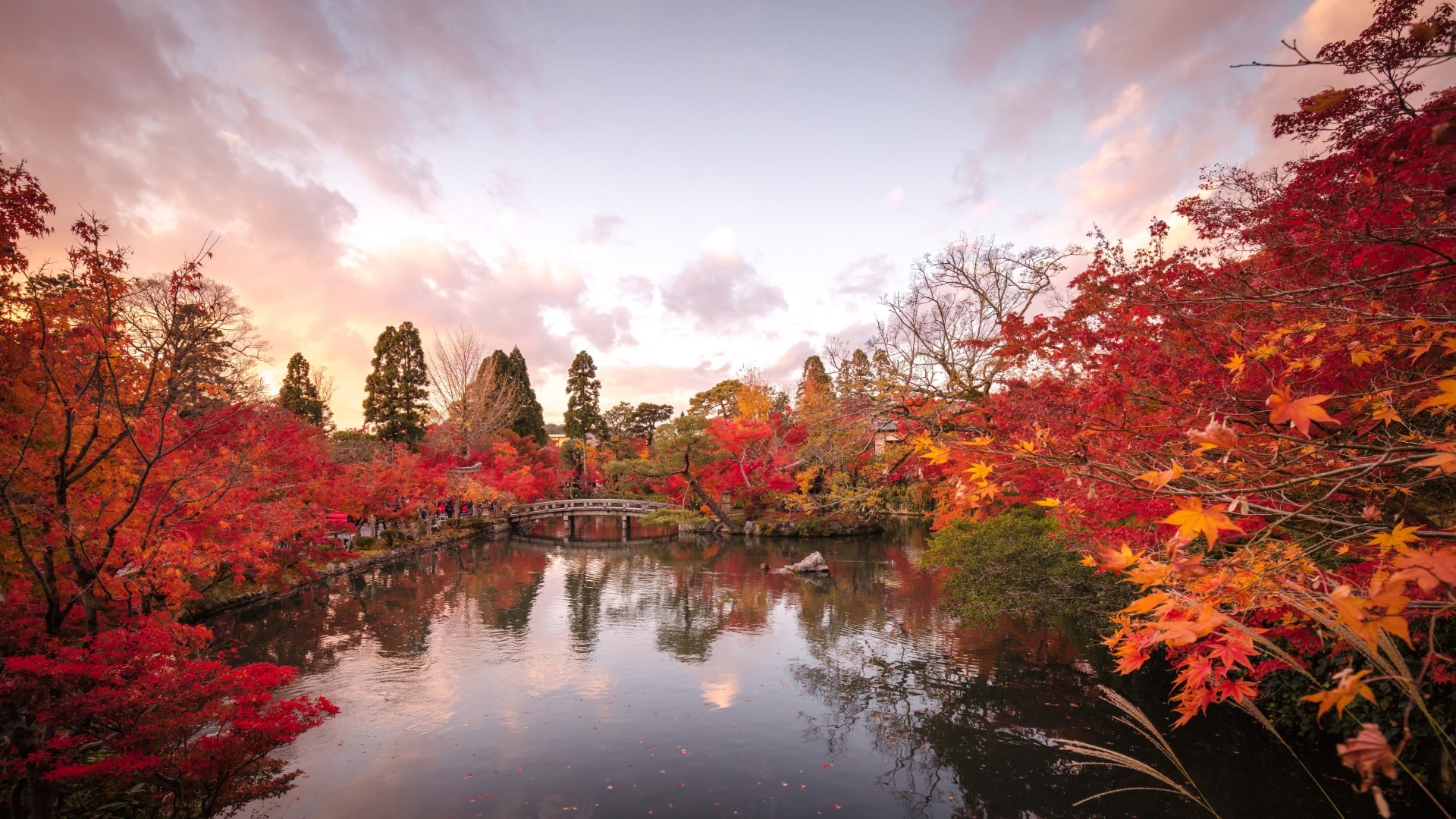 Built in 853, Eikando Zenrinji Temple (永観堂 禅林寺) is a popular temple in Kyoto with a beautiful Japanese garden featuring a large pond in its center. It is one of the most popular spots to view autumn leaves in the historical city. Over 3,000 trees turn into warm autumn colors and the scenery reflected on the pond is truly amazing. During the season, a light-up is held at night.
11. Nara Park (Nara)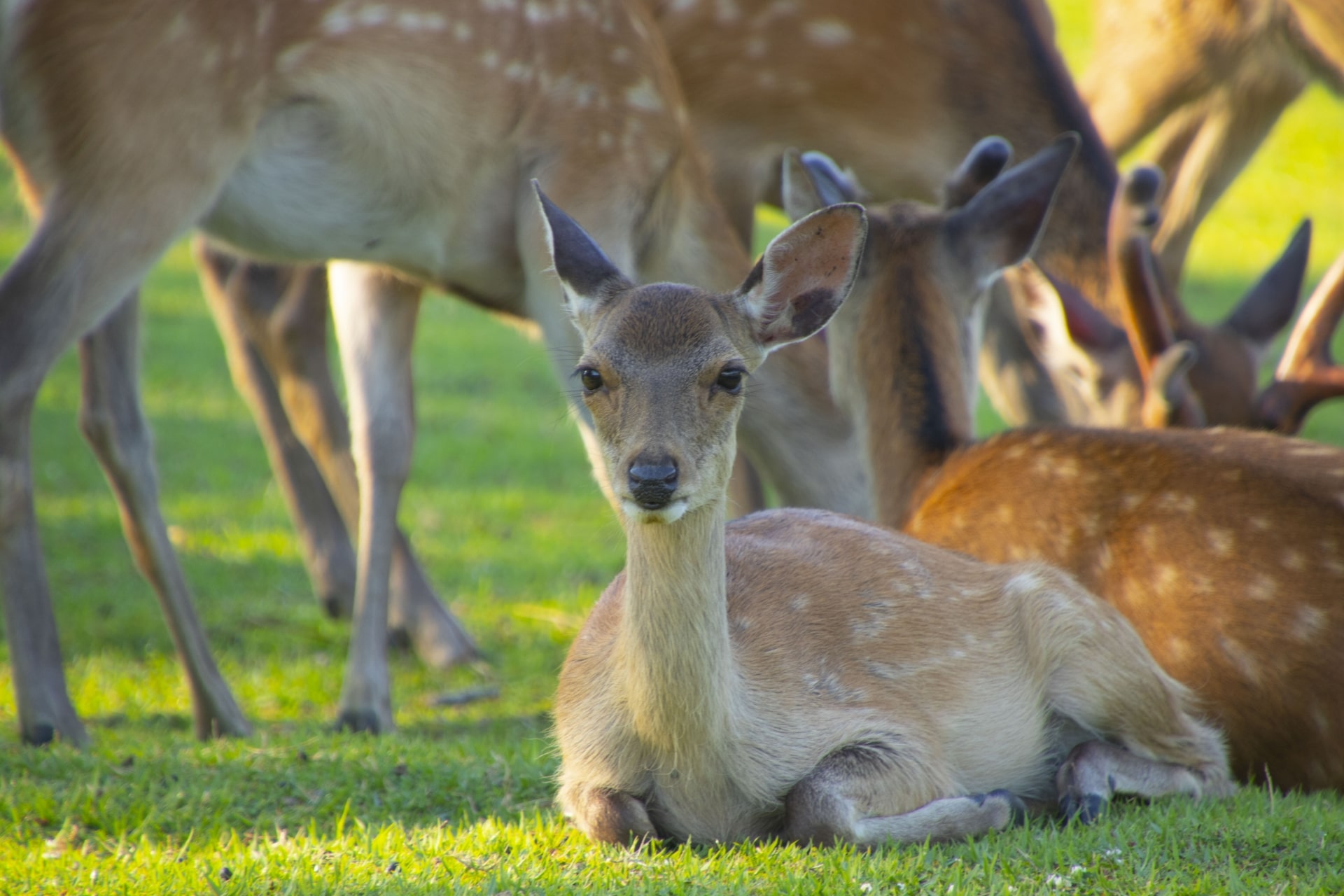 For travelers in Kansai Region including Kyoto and Osaka, Nara is a must-visit day-trip destination. The best part of Nara Park (奈良公園), a symbolic place in Nara, is numerous freely roaming deer. Adorable and friendly deer welcomes every tourist. As well as the famous Todaiji Temple, lots of historical sites and facilities are located in the park site. Nara Park is definitely worth visiting along with your trip to Nara and the neighboring cities.
10. Universal Studio Japan (Osaka)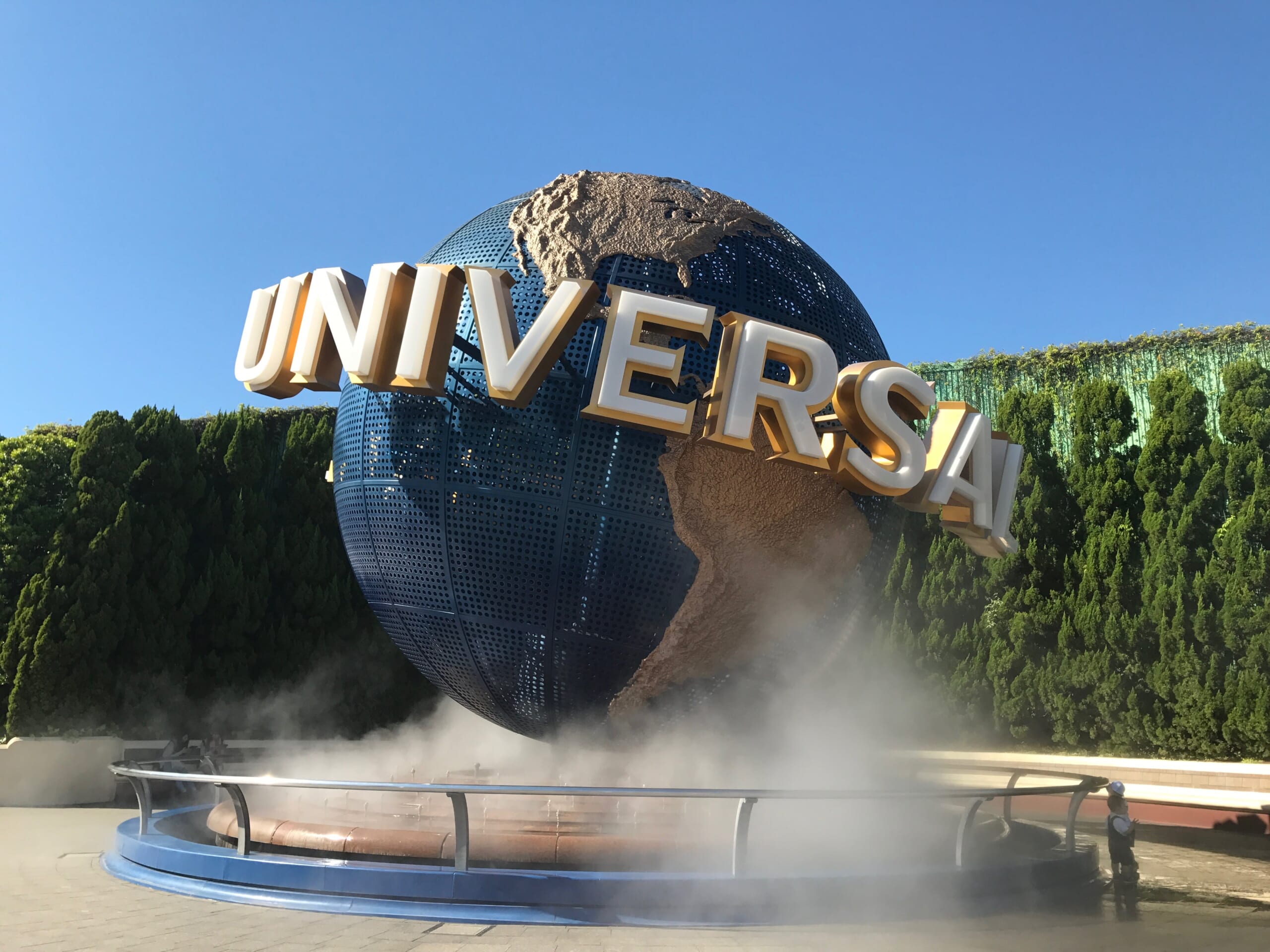 For both kids and adults, a nice amusement park should be added to their itinerary. Universal Studio Japan is the most popular theme park in Japan as well as Tokyo Disney Resort. It offers a variety of attractions related to not only classic Universal Studio characters but trendy Japanese pop culture like anime.
9. Koyasan Okunoin (Wakayama)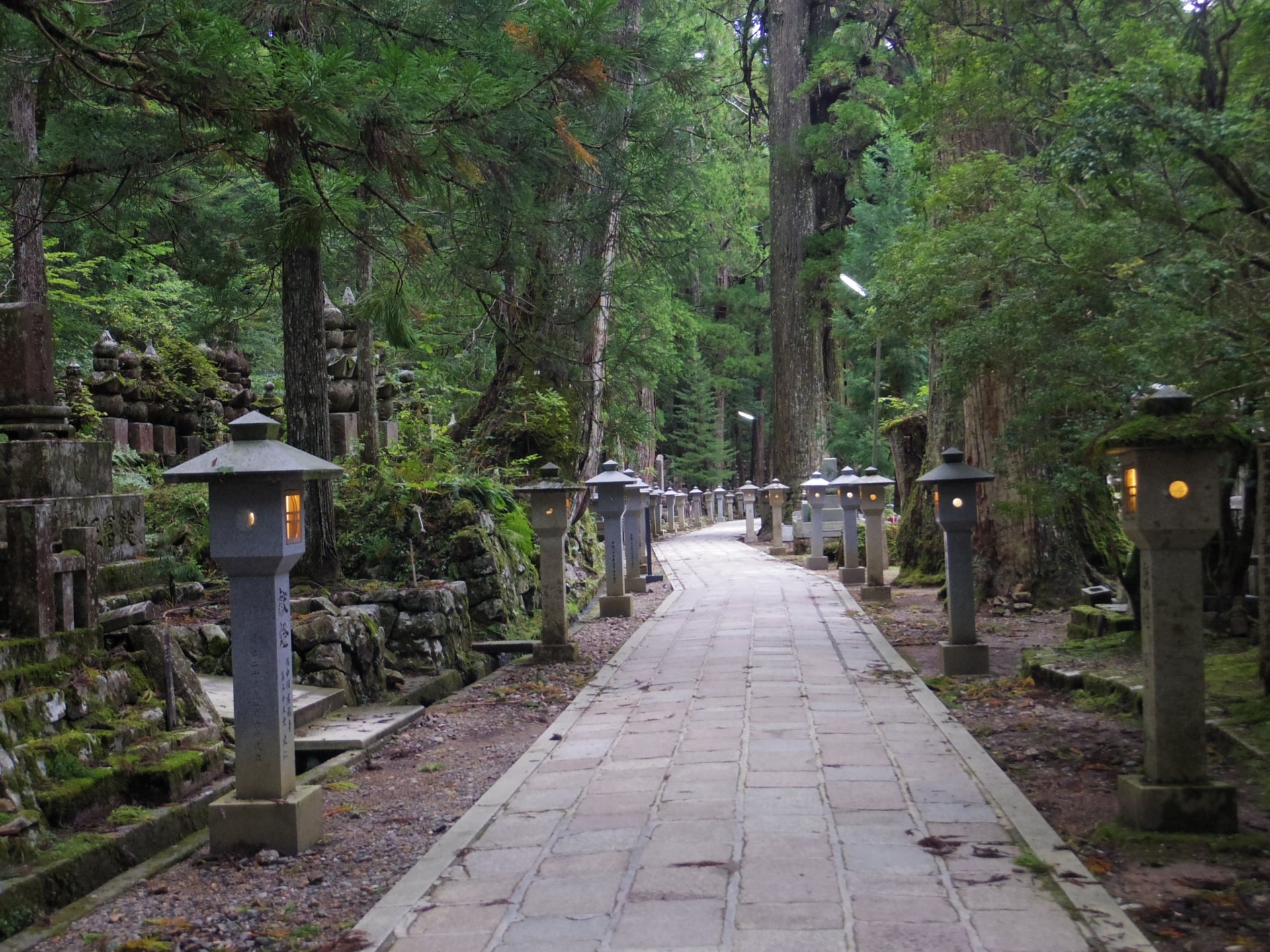 As one of the most famous sacred places in Japan, Koyasan (Mt.Koya) has been traveled from all over the world. It was introduced by Kobo Daishi, Kukai as the sanctuary of Shingon Buddhism about 1,200 years ago. Okunoin is the site of the cemetery of Kukai and other 200 thousands of samurai, and serves as one of the most sacred places in Japan and a popular pilgrimage spot.
8. Hakone Open-Air Museum (Kanagawa)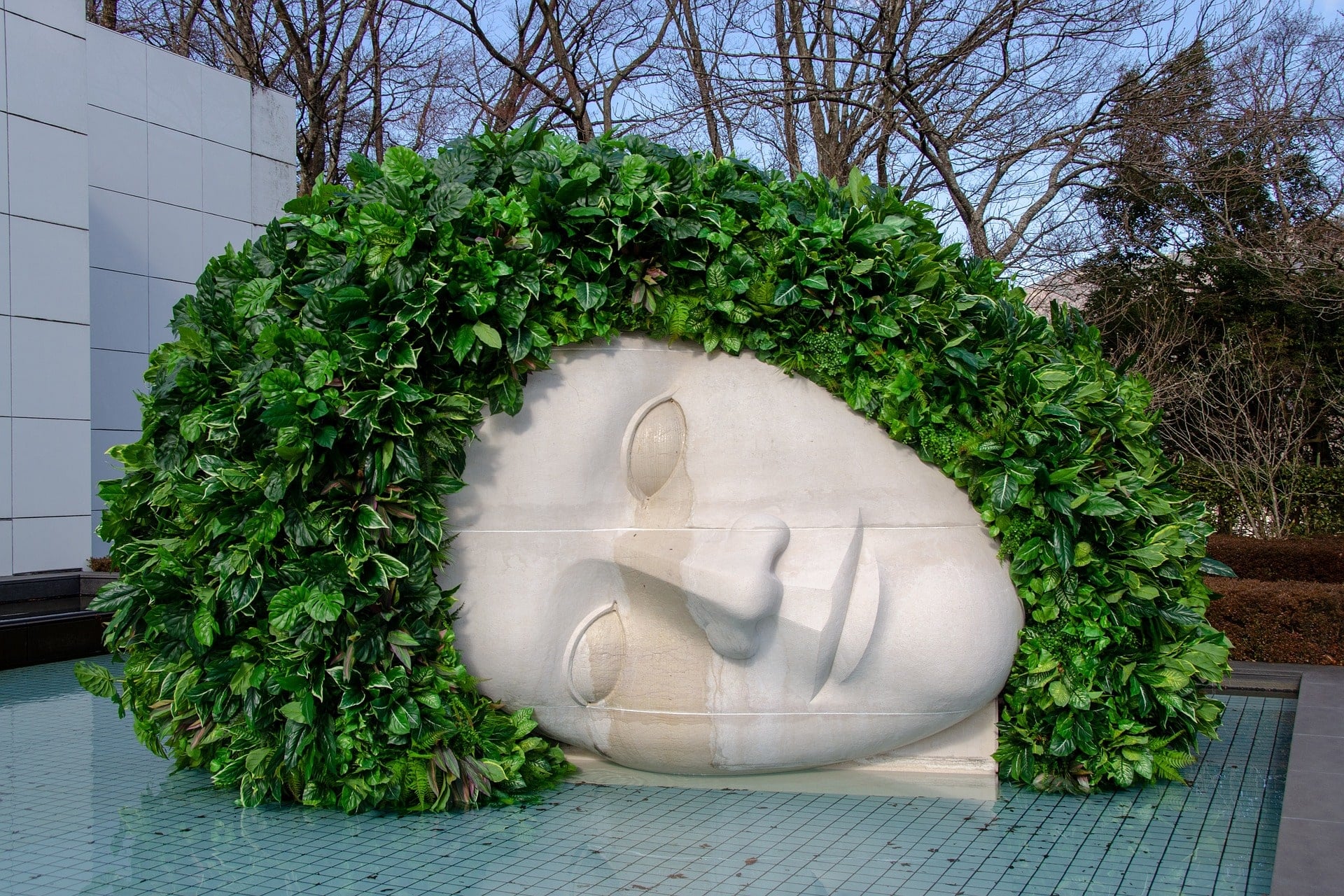 Founded in 1969, Hakone Open-Air Museum (箱根 彫刻の森美術館) is located in a popular Onsen resort, Hakone. Many unique and impressive art works by famous artists like Picasso, Henry Moore, Taro Okamoto and Yasuo Mizui are displayed in airy outdoor and indoor space at this museum. Hakone itself is a perfect one day trip destination from Tokyo, offering natural Onsen, traditional Japanese Ryokan accommodations as well as this museum.
7. Kinkakuji Temple (Kyoko)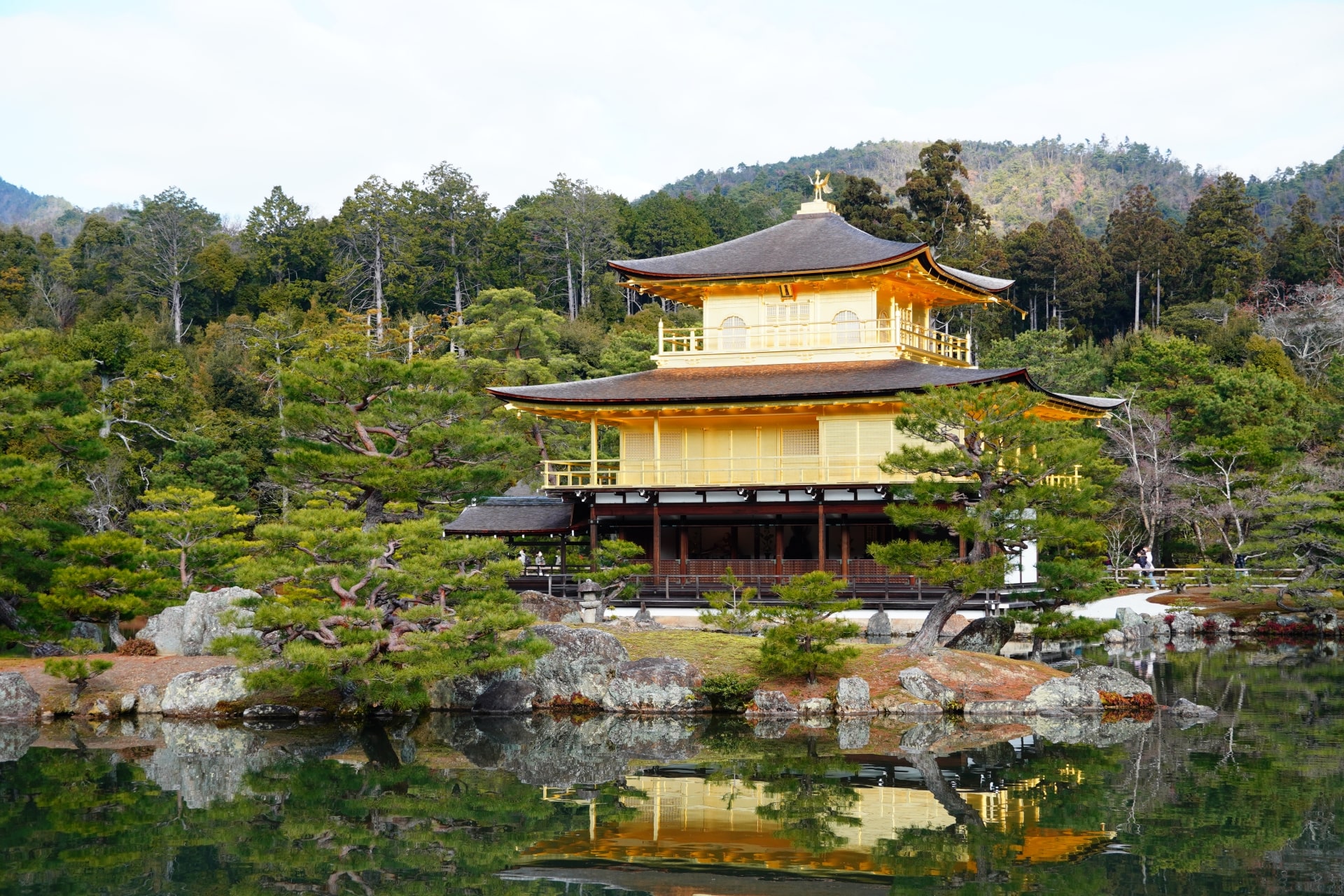 When it comes to Kyoto, what most of people imagine of? Kinkakuji Temple (金閣寺), the symbol of Kyoto, takes priority especially for first-time visitors. This golden temple, which is also known as Rokuonji Temple, has been representing this historical town for hundreds of years. It is designated as part of the Historic Monuments of Ancient Kyoto on the World Heritage Sites list.
6. Shinjuku Gyoen (Tokyo)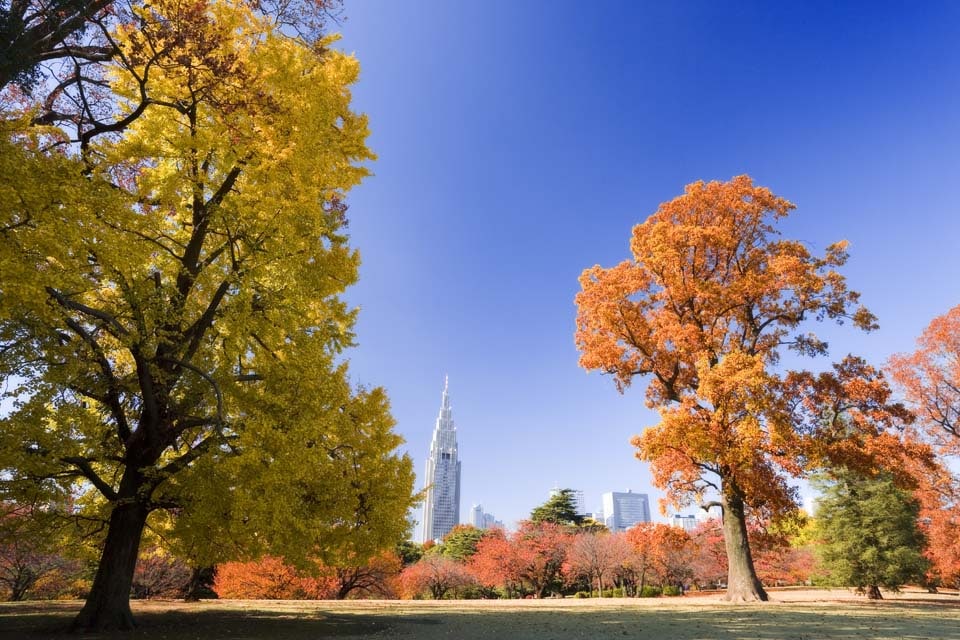 Shinjuku is best known for the chaotic atmosphere including neon lights and various nightlife spots , however there is also a pleasant nature. Shinjuku Gyoen National Garden (新宿御苑) is one of the largest parks in Tokyo. The vast land has various seasonal flowers and trees such as cherry blossom, maple and gingko which represent four beautiful seasons of Japan. Also there are three different types of gardens: Japanese, English and French.
5. Kiyomizudera Temple (Kyoto)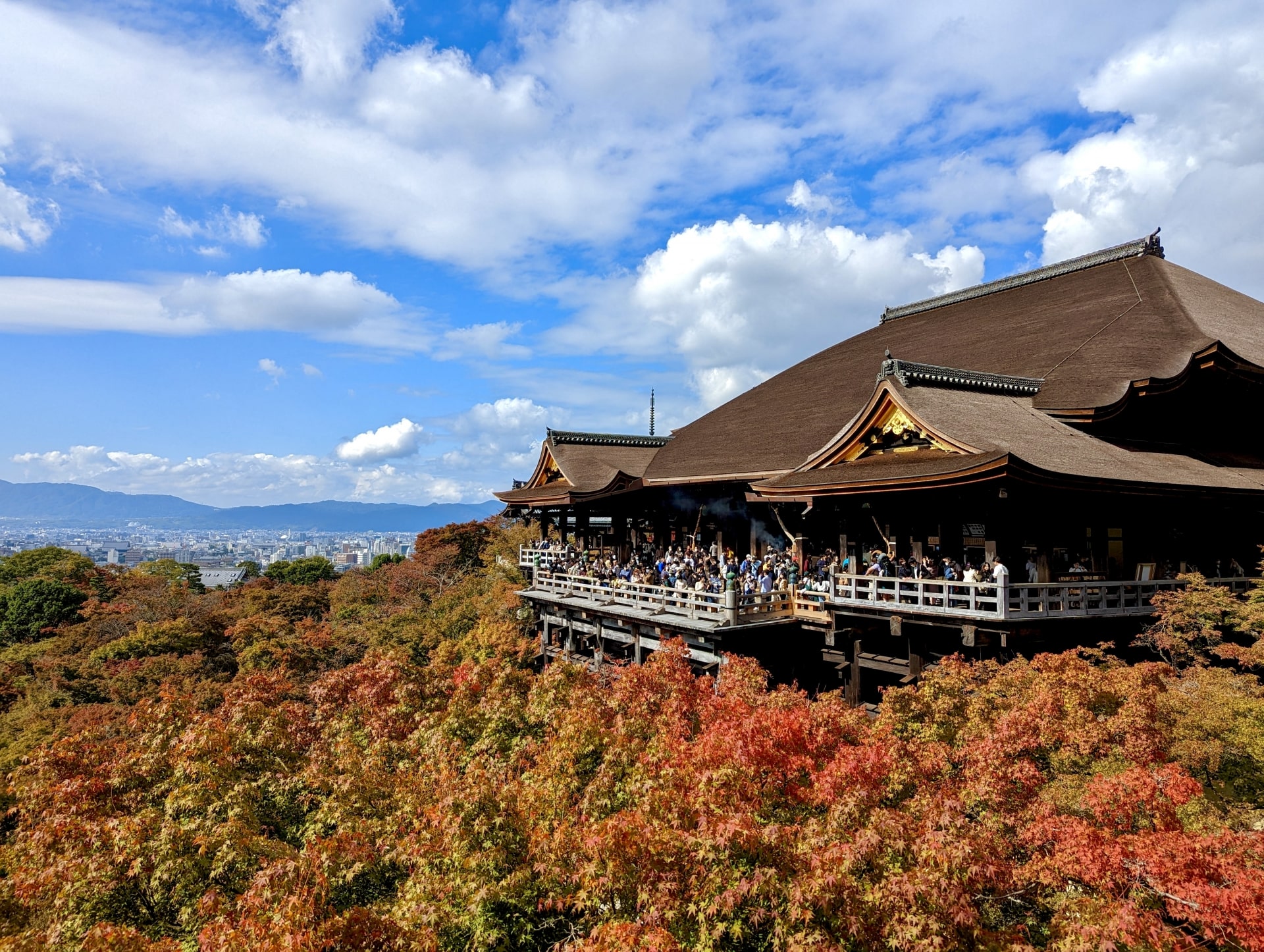 Kiyomizudera Temple (清水寺) was founded in 778, and along with the golden temple Kinkakuji, it is another iconic site of Kyoto. The temple is surrounded by rich nature which displays various scenery on each season. The approach to the temple is another great spot to explore since a lot of shops, cafes and restaurants in historical buildings are lined.
4. Todaiji Temple (Nara)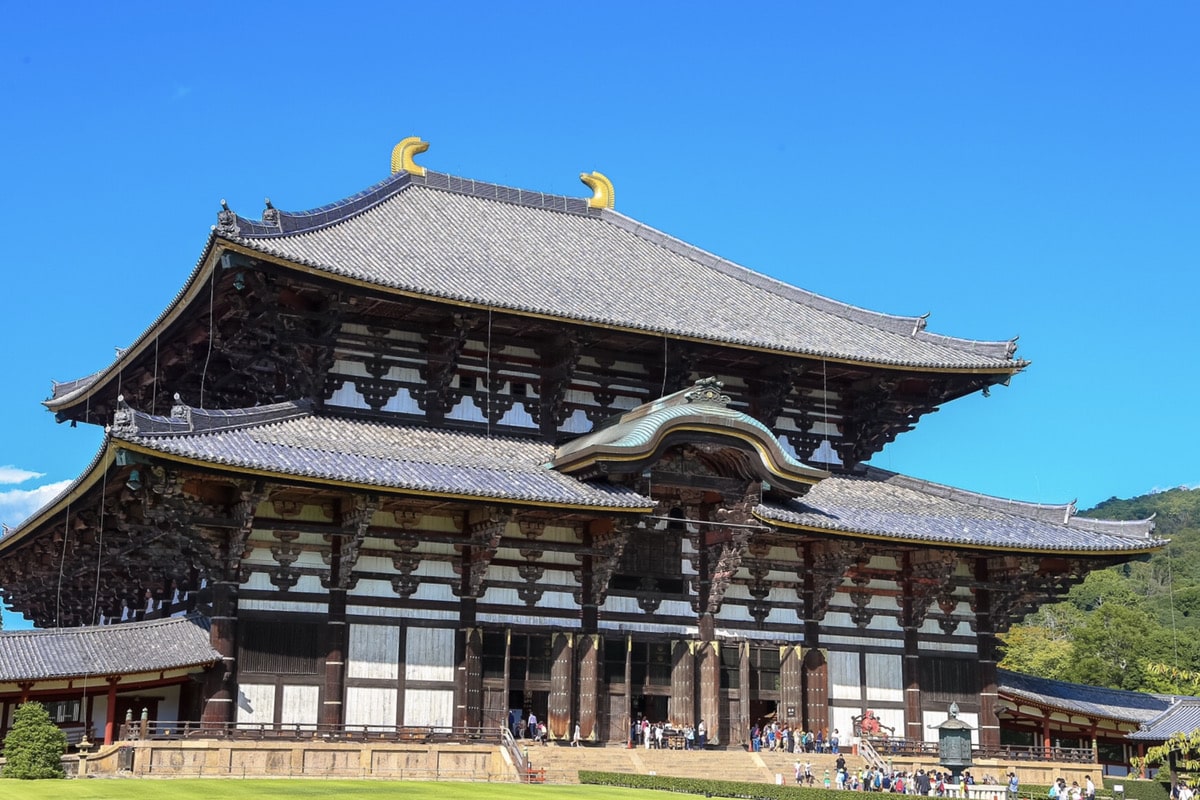 Todaiji Temple (東大寺) is one of the oldest buildings existing in Japan today which was originally founded in the 8th century. This Buddhist temple is located inside the site of Nara Park which itself is a popular spot among both domestic and international travelers. The temple is best known for its world's largest Buddha statue, which attracts visitors especially from Kyoto and Osaka.
3. Miyajima/Itsukushima Shrine (Hiroshima)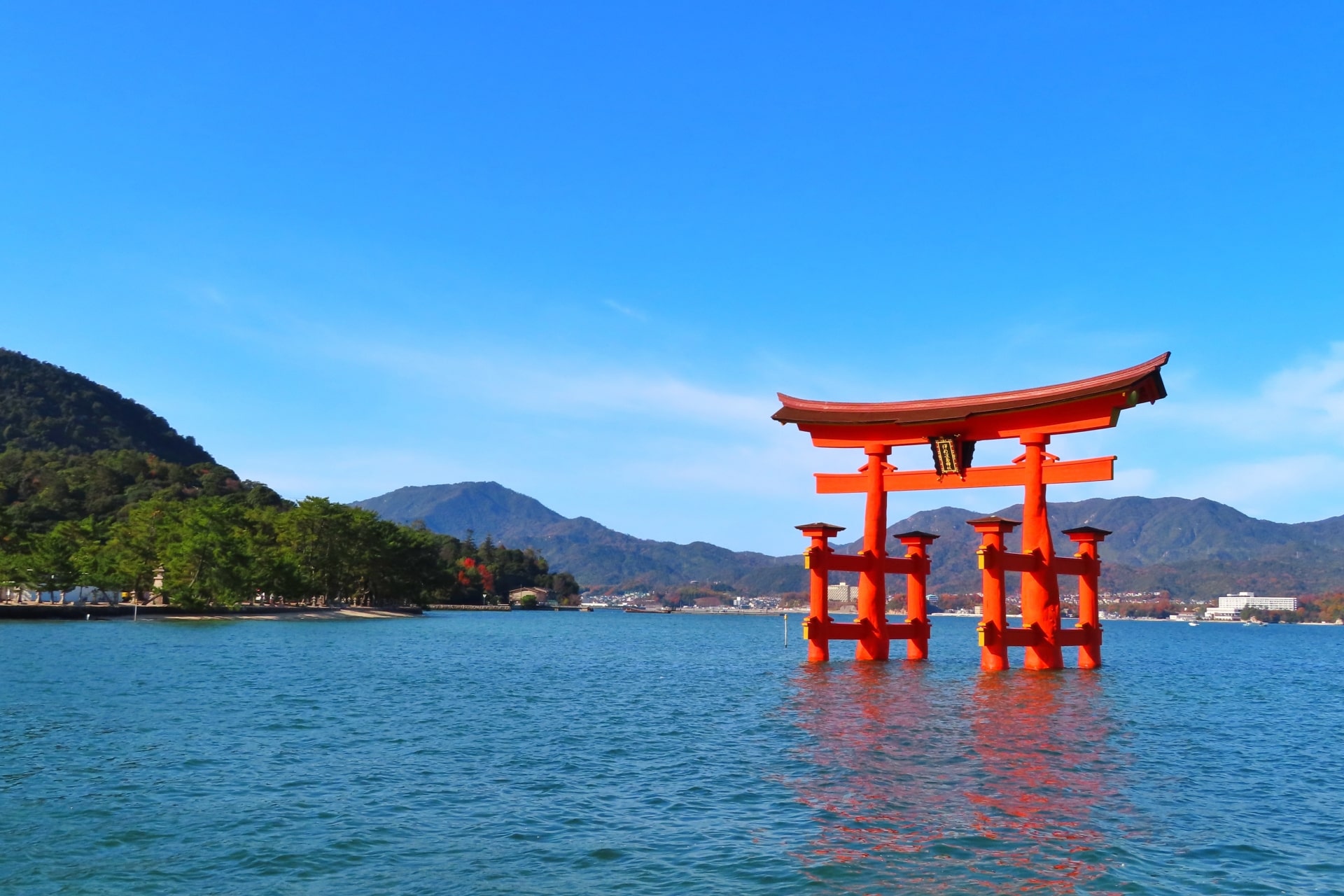 Itsukushima Shrine (厳島神社), the most spiritual and mystical shrine located on Miyajima Island (宮島), Hiroshima, is one of the most famous landmarks of Japan. The gorgeous shrine site including the magnificent floating torii gate is absolutely stunning. Miyajima Island has several tourist sites such as Mt.Misen and Daishoin Temple and it's definitely one of destinations everyone should visit once in a life time.
2. Hiroshima Peace Memorial Museum (Hiroshima)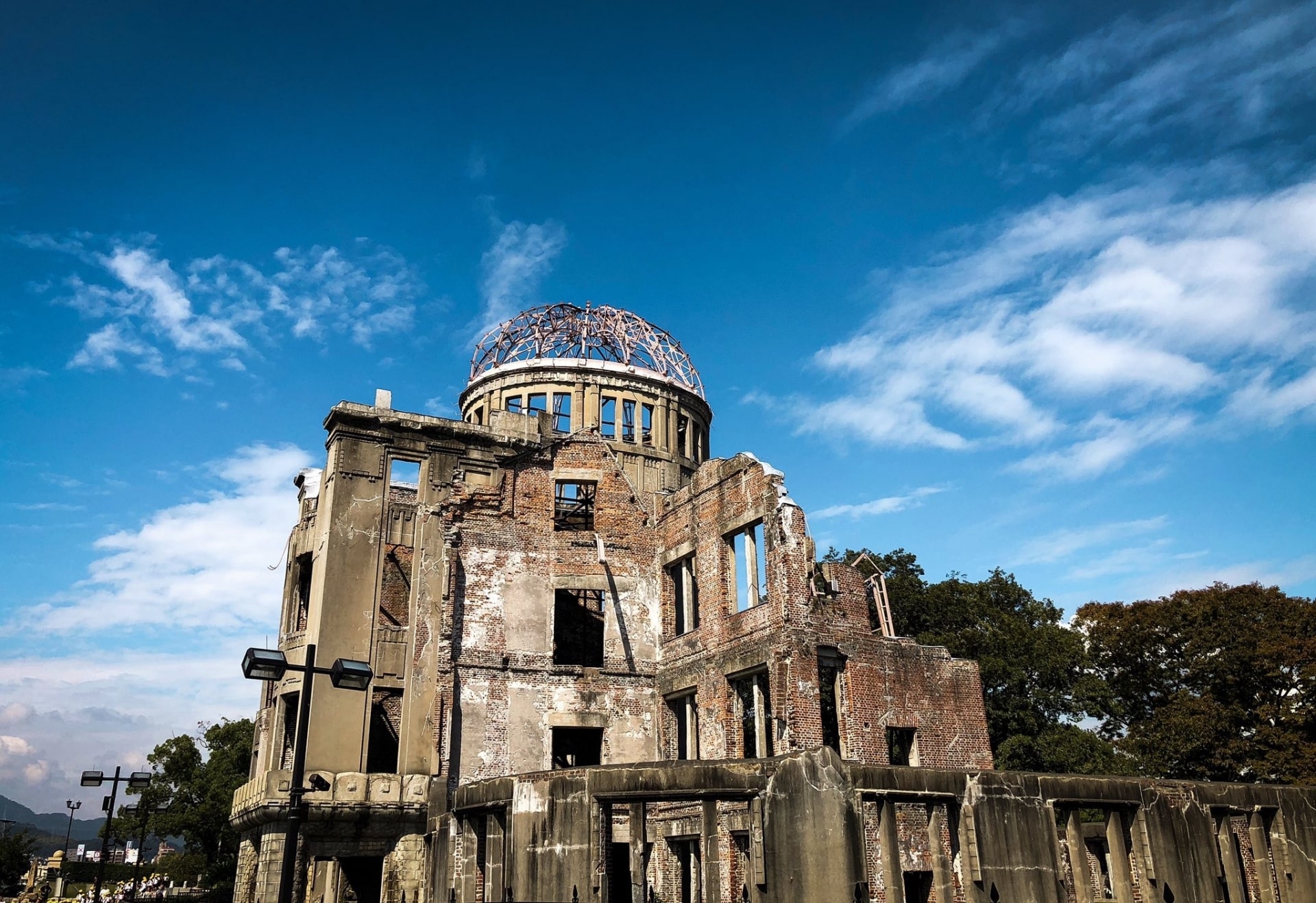 Hiroshima has been the biggest attraction among tourists for a long time. In addition to Miyajima Island, Hiroshima Peace Memorial Museum (広島平和記念資料館) is one of most visited and important spots in Hiroshima and Japan. It is dedicated to the first city in the world to suffer from nuclear attack and to memories of victims for the history not to repeat.
1. Fushimi Inari-taisha Shrine (Kyoto)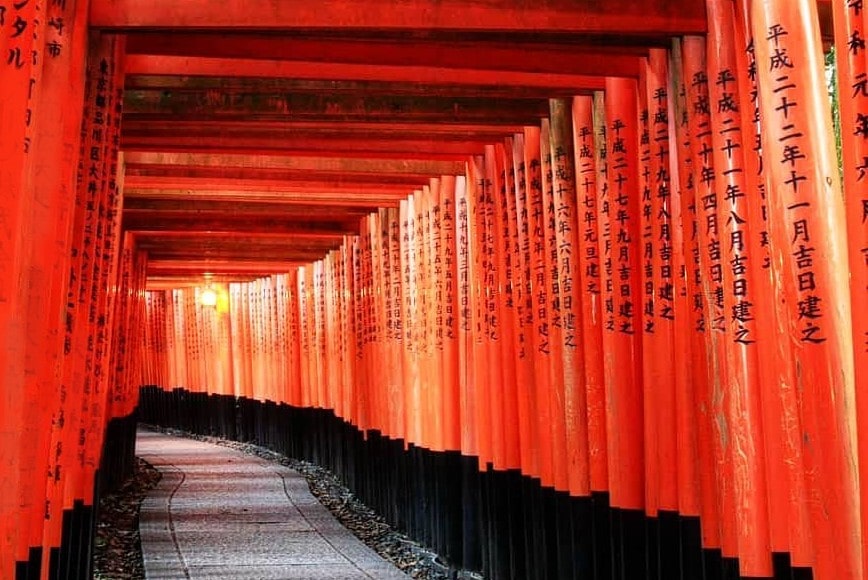 There are many attractive shrines around the country, and Fushimi Inari Shrine (伏見稲荷大社) is the most famous and popular historical site in Japan as you may have seen it once in some films or SNS of your friends. Located in the center of Kyoto, Fushimi Inari Taisha has been fascinating visitors from all over the globe. The gorgeous sight of numerous vermilion torii gates is definitely worth visiting in your life time.
---
I listed carefully selected spots to go in Japan covering classic historical shrines and temples, nature and hottest locations.
To make a perfect plan for your trip to Japan, check these lists of the best places to visit by area, too!
▽Subscribe our free newsletter!▽
▽Related Articles▽
▼Editor's Picks▼
---