Eikando Zenrinji Temple: Best Autumn Leaves Illumination in Kyoto
Eikando Zenrin-ji Temple: One of the Best Spots for Autumn Leaves Viewing in Kyoto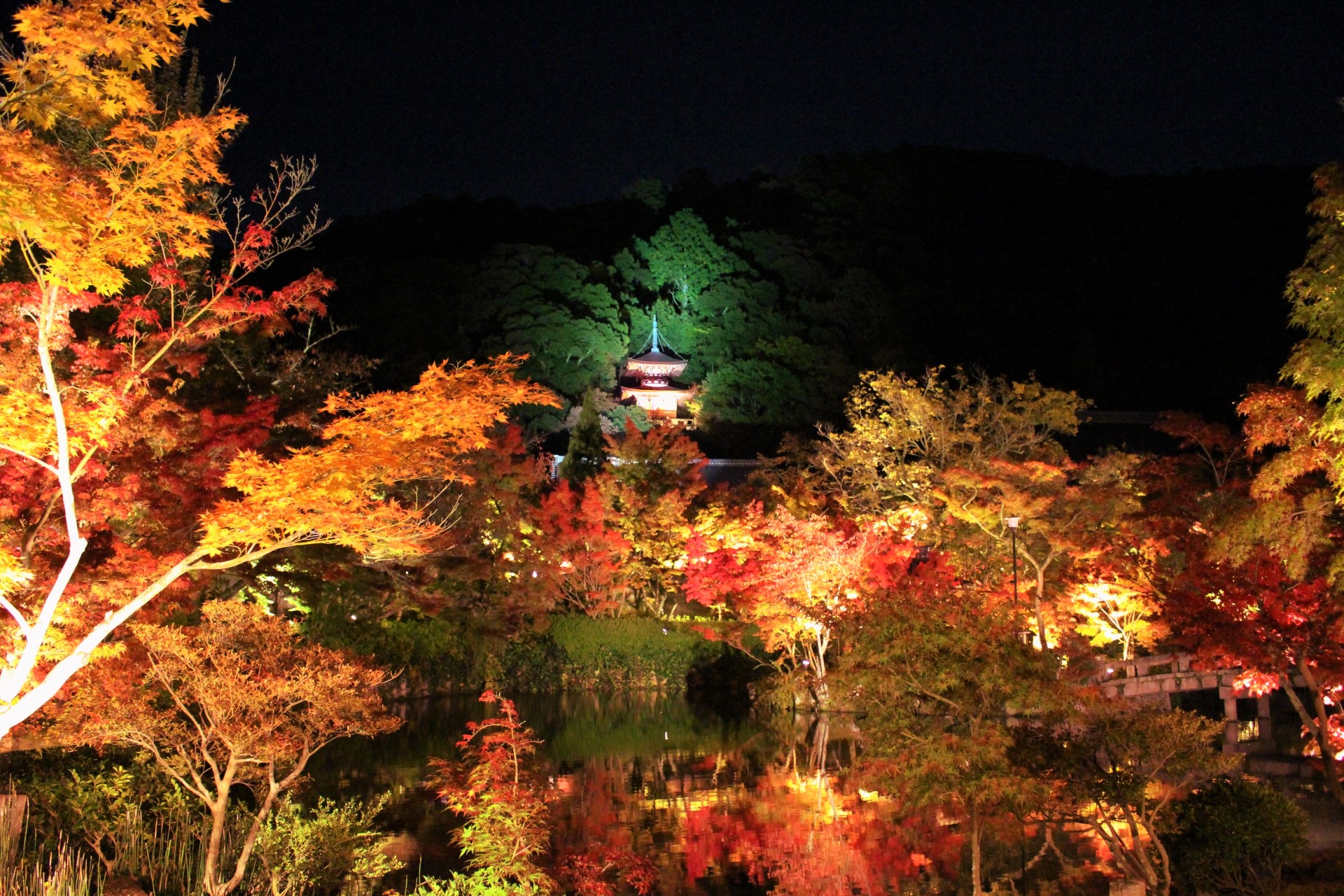 Looking for the best viewing spots for autumn leaves viewing in Kyoto?? Check out the stunning Eikando Zenrinji Temple offering the spectacular autumn leaves illumination.
Eikando Zenrinji Temple (永観堂 禅林寺) is a Buddhist temple in Kyoto. It's the head temple for the Seizan branch of the Jodo sect of Japanese Buddhism founded by Shinsho, a pupil of Kukai in 863.
The temple complex consists of multiple buildings and monuments including the main hall, pagoda, and traditional Japanese garden with a pond, which most of them are connected by walkways and staircases. The famous Amida statue, which is designated an Important Cultural Property by the Japanese government, is enshrined in the Amida Hall. In addition, there are a great many cultural treasures stored in the Tahoto Pagoda, which is one of the famous landmarks at the temple.
Eikando Zenrinji Temple (commonly called Eikando Temple) is worthy visiting through the year, yet it's especially a famous place for autumn leaves viewing. The astonishing view of colourful maple leaves at the temple site attracts a large number of visitors from all over the country. Over 3,000 a variety of maple trees are at Eikanji Temple and display a spectacular scenery during autumn. The special light-up event is held at night during the peak season every year. The best viewing time for autumn leaves at Eikanji Temple is mid to late November usually.
-Eikando Zenrinji Temple (永観堂 禅林寺)
Access: 15 mins walk from Keage station (Tozai line)
Hours: 9:00-17:00
Autumn leaves light-up: early November to early December (17:30‐20:30)
Best autumn leaves viewing time: mid to late November
Fee: 600 yen (peak season: 1,000 yen (daytime)/600 yen (nighttime))
Website: http://www.eikando.or.jp/English/index_eng.html
---
Thank you very much for reading! Planning to visit Kyoto for autumn leaves viewing this year?? Then I have some more articles for you to check out 🙂
▽Related Articles▽
▼Editor's Picks▼
---