15 Best Tours and Activities in Kyoto
Top 15 Unique and Special Things to Do in Kyoto!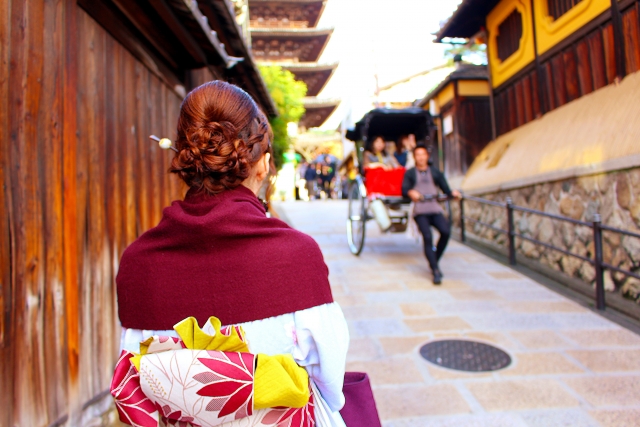 Let's make your trip in Kyoto more special and memorable!! There are various fun activities for tourists in the ancient city Kyoto, including traditional culture experiences and city tours. Trying activities are a great opportunity for foreign visitors to feel Japanese culture real close.
Today, I have picked some of the best tours and activities in Kyoto from their list, which will surely upgrade your trip to more memorable one.
*Please note that this article contains affiliate links.
1. Fushimi Inari Hidden Hidden Hiking Tour
Fushimi Inari Taisha Shrine is arguably the most famous tourist destination fascinating visitors with its vermilion torii gates tunnel. Around the torii gates at the shrine is extremely crowded among tourists, but there is a hidden path at the shrine site where visitors can enjoy the serine nature and pleasant atmosphere away from the crowds. This hiking tour takes you to an adventure off the main route and learn the deep history of Kyoto with a local guide!
2. Kimono Tea Ceremony Experience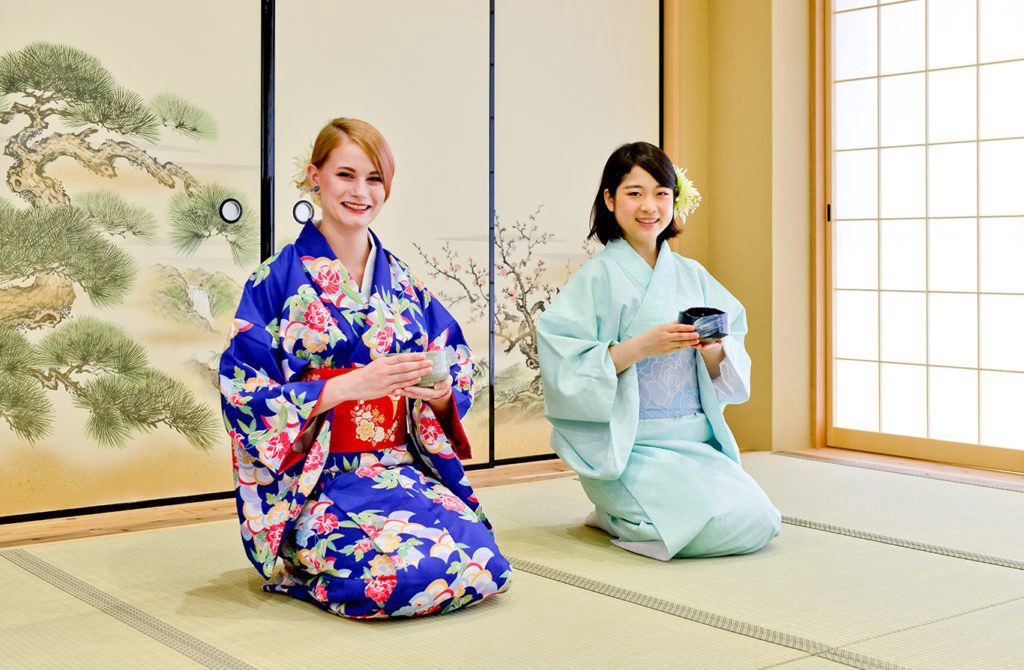 Kimono Tea Ceremony Maikoya allows visitors to comfortably change into a traditional yukata and kimono before engaging with the traditional ceremony. Given the fact that Kyoto City sometimes may get too hot or too cold, this is a great option for those who want to wear kimono only indoors and take pictures in front of various backdrops. Maikoya was listed as the only tea ceremony facility in Japan to receive the 2018 Tripadvisor Travelers Choice award.
3. Bar Hopping
Looking to for deeper experience in Kyoto? Let's explore the nightlife then! Enjoy local bar/Izakaya hopping and drink with locals 😉 Kyoto Bar Hopping Nightlife Tour by Magical Trip will help you explore hidden izakaya bars in the backstreets of Kyoto and view the different sides of Kyoto after dark.
4. Samurai Knife Making
Make your own quality Japanese knife guided by a Samurai swordsmith master, Asano Taro, who is certified by the Japanese government and is one of the few genuine Japanese swordsmiths still practicing his craft today. This is one of the most rare and special activities in Japan. The venue is located in Gifu Prefecture, which is only 30 mins away from Kyoto city.
5. Maiko Makeover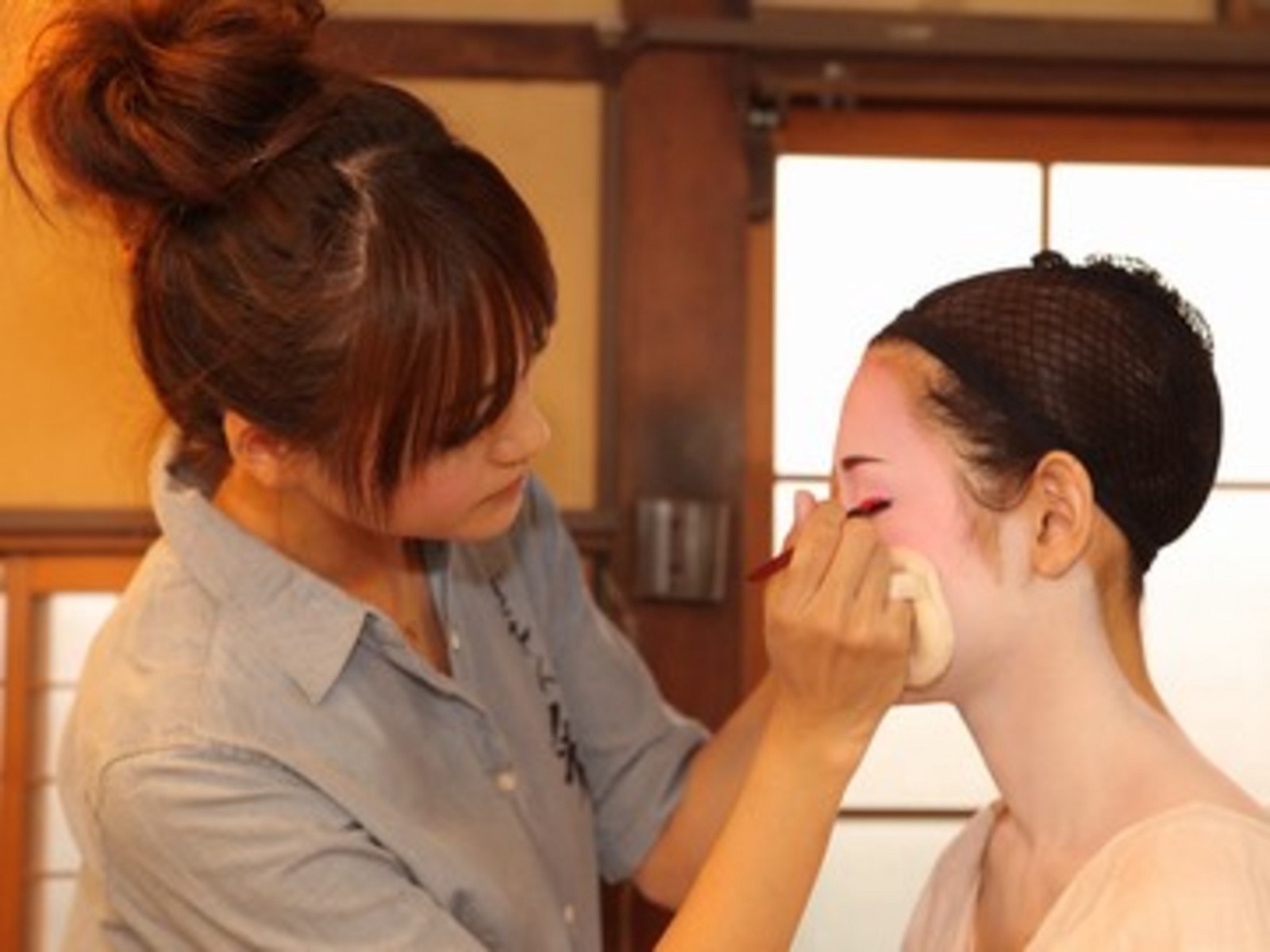 Must-try activity for every girls 😉 Maiko (Geisha apprentice) girls are Kyoto's icon who are beautifully dressed in traditional make-up and costumes. How about becoming one of them and walking down the historic street in home of the Geisha, Gion District, Kyoto!
6. Samurai and Ninja Experience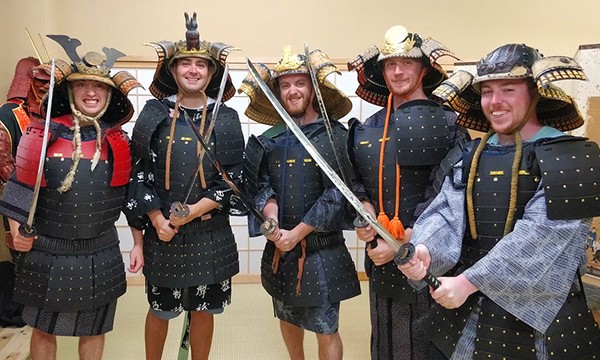 The interactive Samurai & Ninja Museum has been rated as one of the best museum experiences. The experience based museum offers samurai shows, samurai sword cutting experiences, ninja training courses and historic tours every hour. A great activity option for couples and families with many experiences and tours to chose from.
7. Cooking Class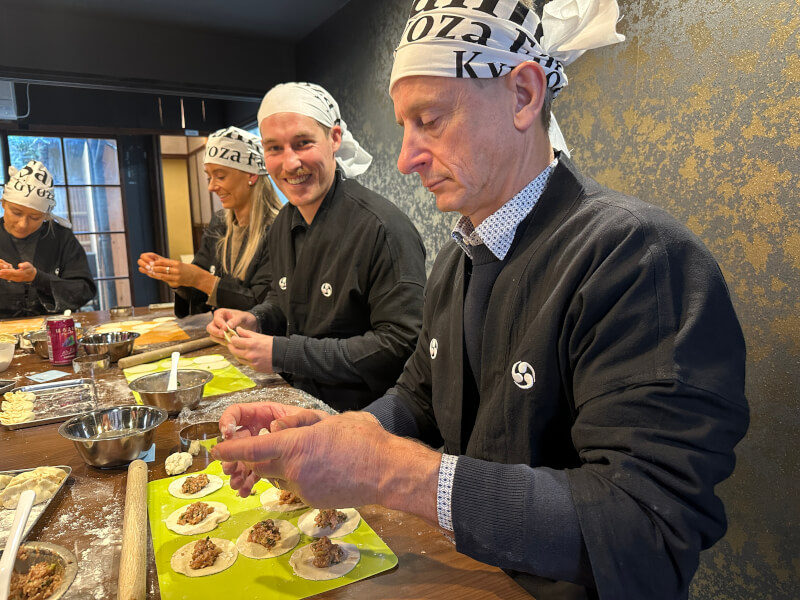 Cooking class is one of the most popular indoor activities among tourists today, and various cooking classes are held across the country including Kyoto. From classic Sushi to unique Ramen noodle making, you can pick and learn how to make your favourite Japanese dish. Not only learning the cooking, but also you can have a great moment by spending time with a local teacher, learn about Japanese food culture and take the secret recipes back home! Check out the link below and find the best cooking class in Kyoto for you!
8. Private Tour in Kyoto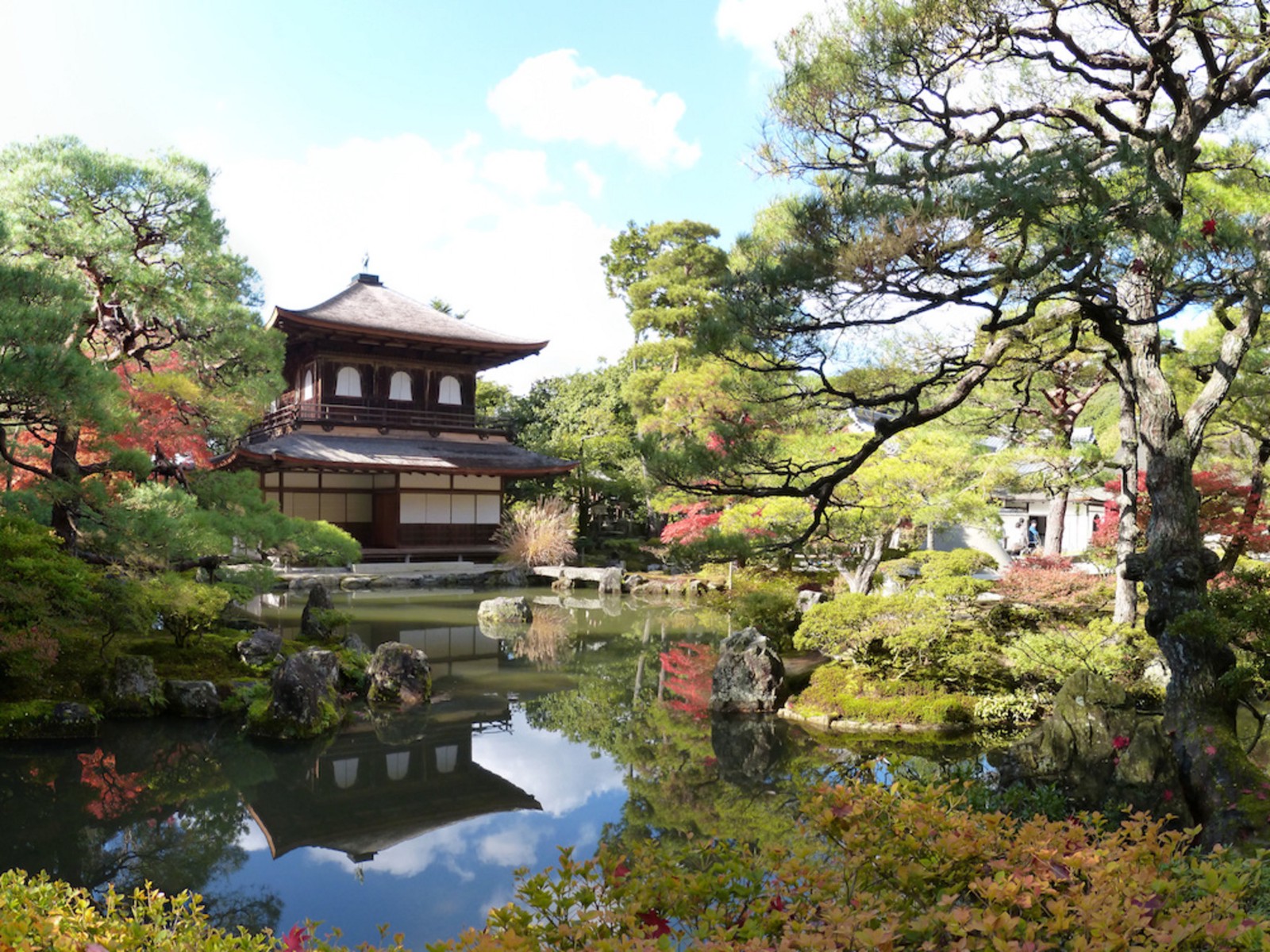 If you are in Kyoto for a short time, or want to visit as many as spots in one day, this private tour is a great option to spend your time wisely! This amazing 6 hours tour is guided by an English speaking guide, and allow you to visit Kyoto's must-see spots and learn about their rich history only in one day!
9. Local Food Tour
Explore the deep food culture of Kyoto by joining a popular guided tour! Kyoto Night Foodie Tour by Magical Trips offers an extraordinary food experience for a night. Visit a hidden restaurant in Gion district and enjoy authentic Kyoto cuisine with delicious Sake. Stroll down the picturesque streets of Gion by night and take a lot of photos 🙂
10. Arashiyama Food & Drink Tour
Explore the outskirt of Kyoto, Arashiyama area and its unique food culture! This half day tour introduces the deep local food culture with various kinds of authentic Kyoto street food (both sweet and savory)! Also the tour allows you to explore around this beautiful area by visiting several sightseeing spots such as the bamboo grove, temples and Japanese garden.
11. Visit Saihoji a.k.a. Moss Temple
One of the hardest UNESCO World Heritage sites to enter in Japan, the Rinzai Zen Buddhist temple, Saihoji only takes a limited number of visitors daily with advance reservations. The temple is also called Kokedera (Moss Temple) and known for its beautiful and pleasant moss garden.
12. Walking Tour with a Samurai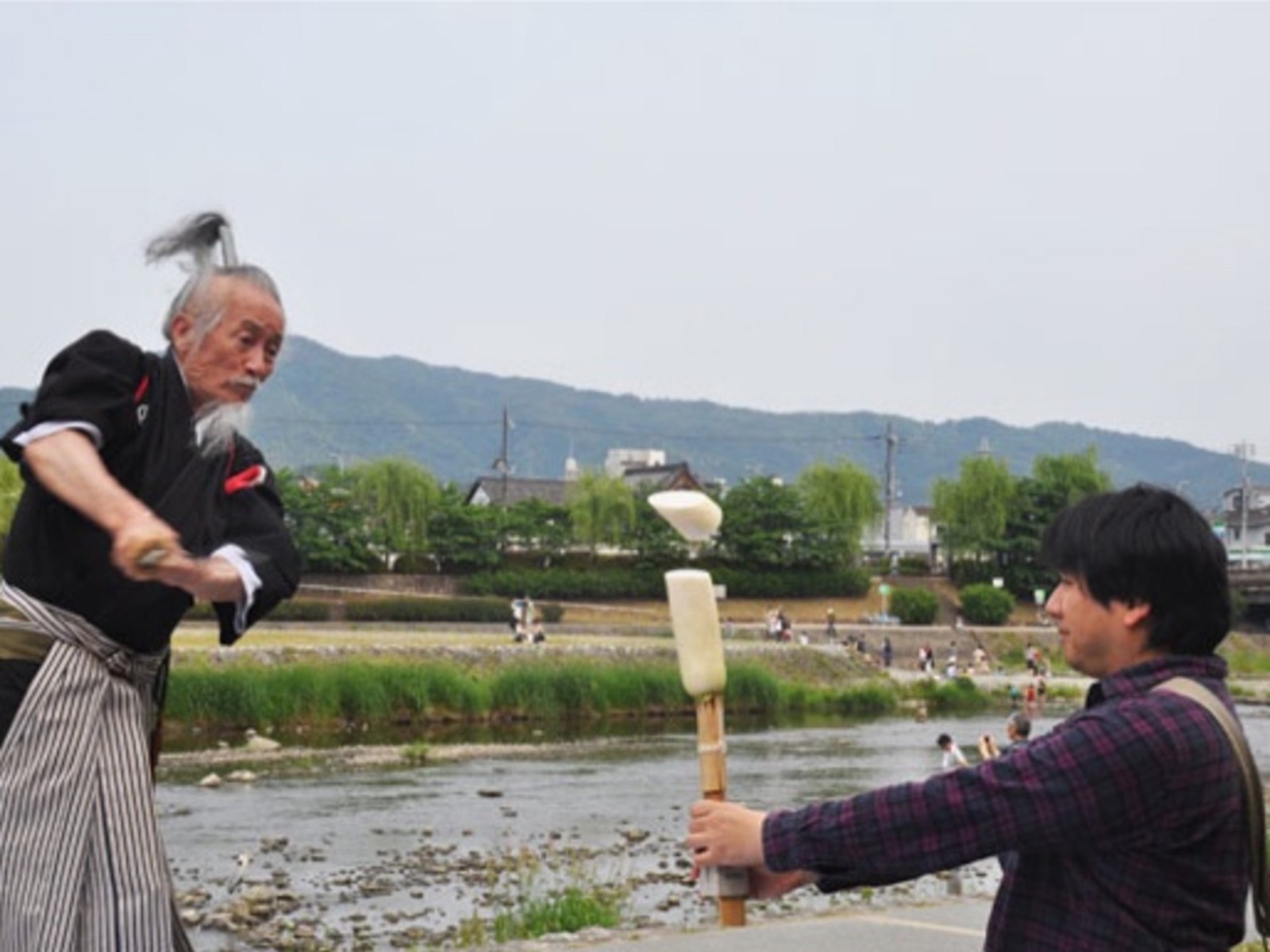 Fun and unique experience of a walking tour in the city guided by Joe Okada a.k.a. "Last Samurai"!! He personally escorts you to a lot of local spots with this walking tour. The tour includes the special samurai sword demonstration, "Cutting Apple in Air," by Samurai Joe himself!! Let's enjoy real side of Kyoto with the living Samurai!!
13. Dine at a Michelin Star Restaurant
Kyoto is possibly the best city to indulge yourself with traditional Japanese cuisine including Kaiseki dishes. There are several high-end restaurants in the city including Michelin starred ones where guests can have the best dining experience in Japan. Here is the list of best Michelin star restaurants in Kyoto today.
14. Ninja Restaurant
Reserve seats at the Ninja Restaurant in Kyoto, where an amazing Ninja show is performed and delicious Japanese dishes are served! The show features a new creative concept of traditional Japanese themes and acrobatic dance. Visitors can enjoy watching the show while enjoying delicious and authentic Japanese food!
15. Shinkansen Tickets Tokyo-Kyoto
Shinkansen (Japanese bullet trains) could be the most smooth and comfortable way to travel between Tokyo and Kyoto! Book your Shinkansen tickets from/to Kyoto online without stress 🙂 Have your tickets delivered to your hotel in advance!
Make your trip to Kyoto the most memorable one! Japan Wonder Travel offers the best private tours across Japan including Kyoto. You can see the best highlights and explore the city in depth in one day! Check out the link below and see various kinds of private tours offered in Kyoto today!
---
▽Related Articles▽
▼Editor's Picks▼
---