15 Best Places to Travel with Babies and Kids in Japan
Fun and cool places to travel with children in Japan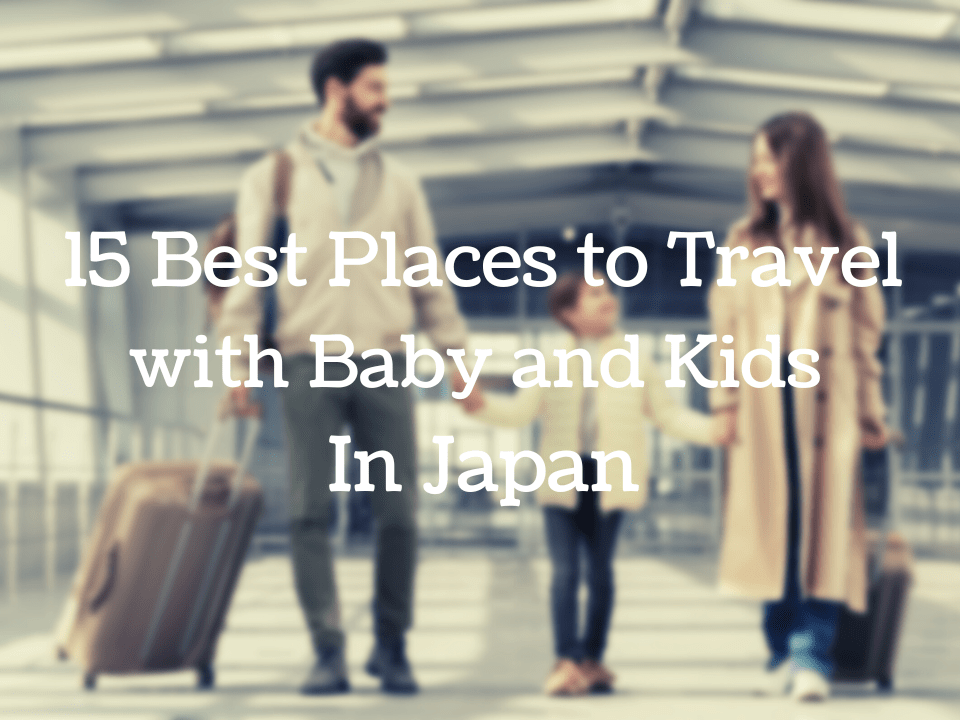 Japan has so many beautiful places that we can visit with our family, especially for those families with children.
Traveling is so much fun when they are with us. It is also good to get to travel for our children because they learn while having fun, especially when you go to places like educational amusement parks, aquariums, museums, and zoos.
In this article, I would like to share with you the places that I have traveled to before with my husband. We visited these places before we had our child, but still, we enjoyed it so much and we saw a lot of families with children having fun.
So now that we have a son (toddler), we want to re-visit these places. Especially now that summer is approaching. If you are also a momma like me or are expecting to be a mom, here are some places that are good to travel with our children.
---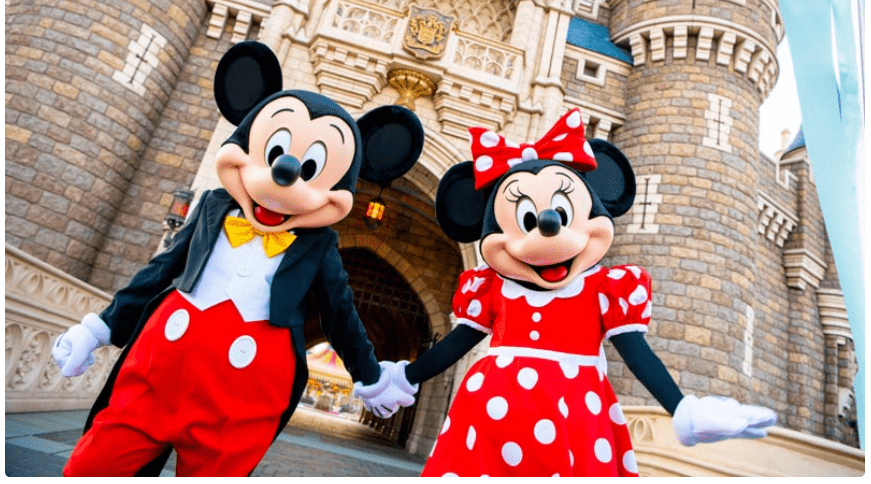 Tokyo Disneyland is an internationally famous theme park. Here in Japan, Tokyo Disneyland is one of the most well-known places where you can bring your family. It is good for all ages; anyone can enjoy the amazing and magical rides and shops.
You can also visit Disney Sea which is located right next to Disneyland. However, when I visited Disney Sea, I noticed that most of the rides are good for adults while the rides in Disneyland are more fun for children ages 2 and above.
Both are nice places and amazing though. Tokyo Disneyland is located in Urayasu, Chiba prefecture.
If you want to know more about Tokyo Disneyland, check out the following articles as well.
▶ 10 Must-Try Food at Tokyo Disneyland
▶ Where to Stay near Tokyo Disneyland and DisneySea
▶ What to Buy at Tokyo Disneyland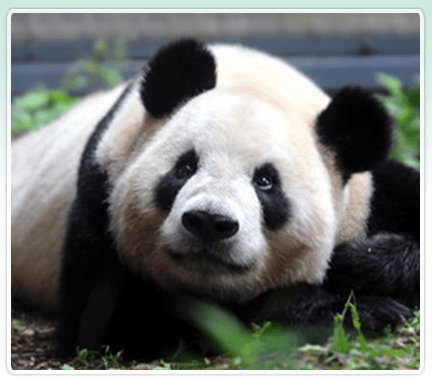 Ueno Zoo is known as Japan's oldest Zoo founded in 1882. Almost 3,000 different kinds of animals, including exotic animals, can be seen here. You will also see here the popular giant panda which is the main attraction among children as well as adults.
The place is big and it was nice to walk around. It is good for all seasons to visit the place, but for me, I prefer to visit in the spring and fall seasons since it is not too cold or too hot.
The place is very easy to get to; just 5 minutes walk from Ueno Station.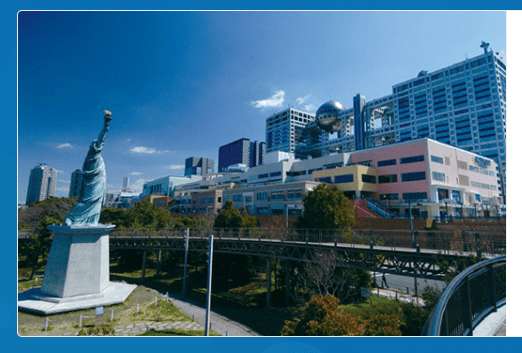 Odaiba City is one of the famous places in Tokyo Bay. It is a great place to visit with your children. Actually, the place is good for all ages. There are a lot of things that you can do when you visit Odaiba.
Your children can enjoy the amusement installations inside the mall such as Legoland, the museum, and the famous Gundam statue which is often visited by tourists from around the world.
The place is very easy to get to even if you do not have a car. The nearest Station is Telecom Center Station. From there, it is just a 9-minute walk to Odaiba.
If you would like to know more about Odaiba, check out the following articles!
▶ 10 Best Things to Do in Odaiba
▶ 6 Best Restaurants in Odaiba Area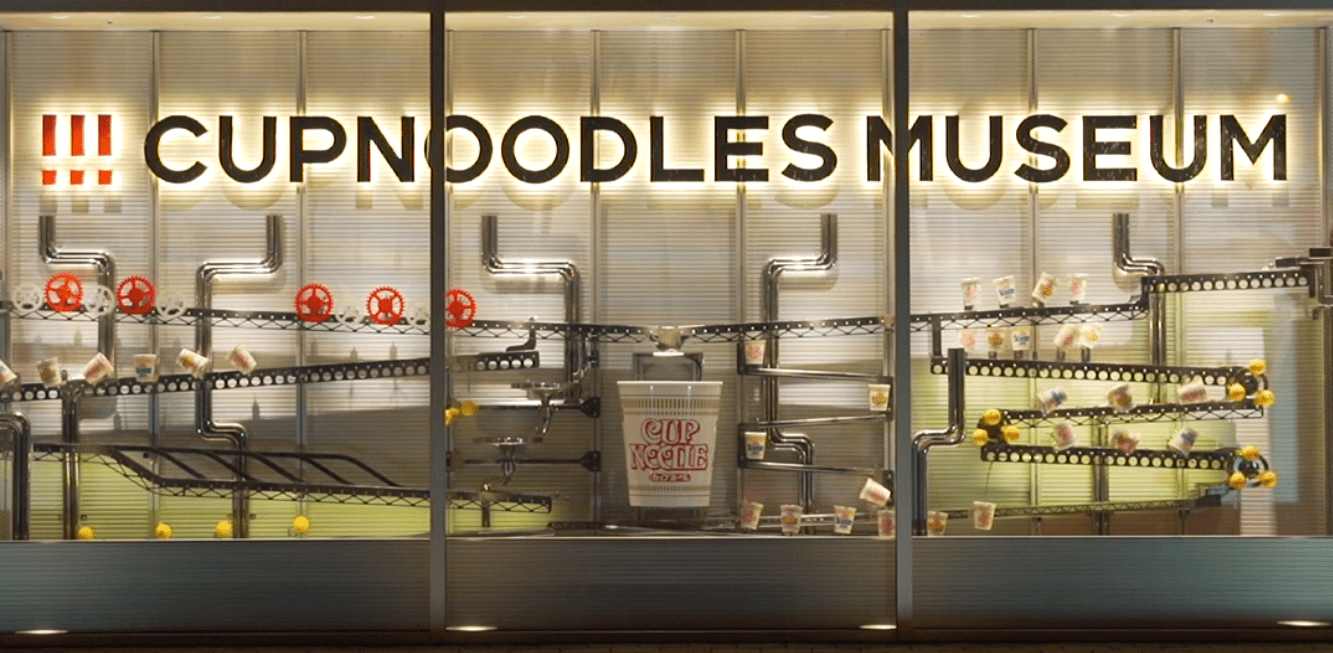 The Cup noodles museum is a place where you can have fun while learning about the well-known Japanese noodle product, Nissin cup noodles. It is a good place to visit with your children as well.
You and your child can enjoy walking around inside the museum and seeing the different kinds of noodle products that have been sold throughout the years.
The most exciting part of this place is that you can make your own flavor of cup noodles and make your own design for the cup. For sure your children will love it and will have fun.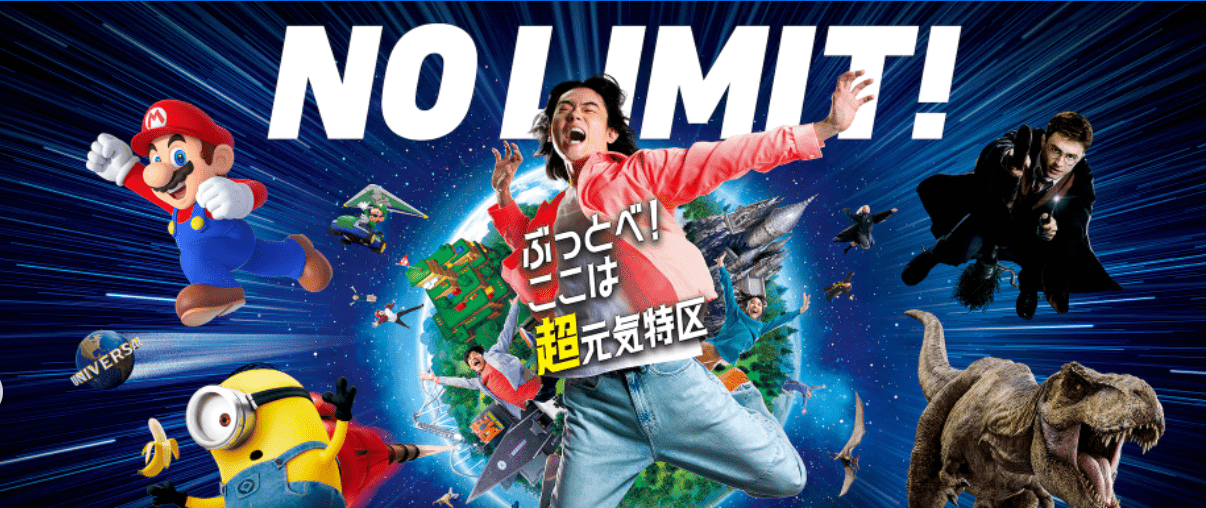 The next place on our list is Universal Studios Japan. This is also one of the most famous theme parks that have branches around the world. Here in Japan, it is located in Osaka. There are also many fun rides and attractions for children.
If you plan to travel from Tokyo by car, it will take 4-5 hours of driving or 6 hours by bus.
If you want to know more about Universal Studios Japan, be sure to check the following articles!
▶ Universal Studios Japan Guide and Tips
▶ 5 Best Rides at Universal Studios Japan
▶ Where to Stay near Universal Studios Japan in Osaka
6. Edo Wonderland

Edo Wonderland is a cultural theme park about old Japan. This place is so amazing, the right from the entrance when they open the gate, you will instantly be taken to ancient Japan.
You can rent a costume from traditional Japan like Yukata. They also have Ninja costumes which are popular among children (the staff will help you to dress up). You can walk around the park while dressed in this clothing.
There are also a lot of activities inside that you and your children can enjoy. It is like you are in an old village during the Edo period.
The place is located in the Nikko area in Tochigi prefecture which is an area also known for having many Onsen.
7. Tokyo Dome City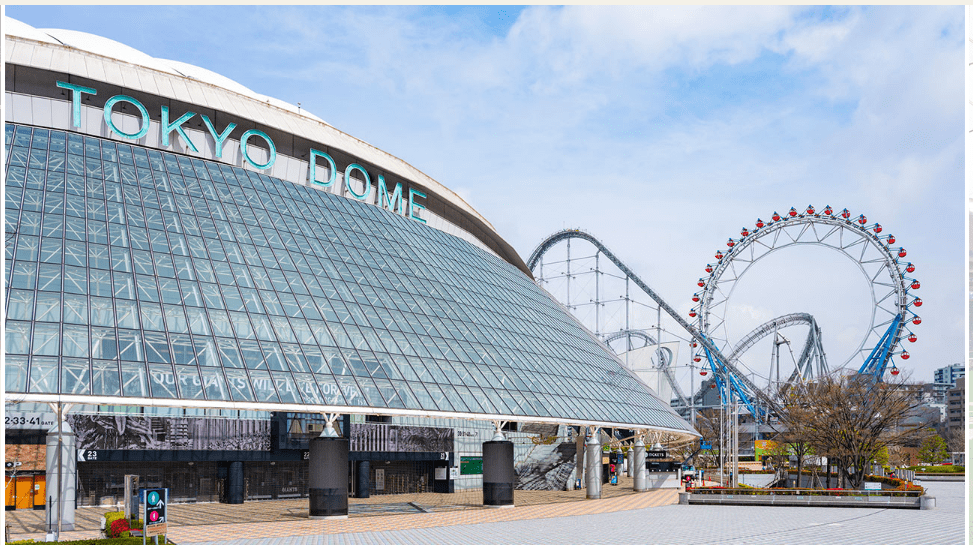 Nex, we have Tokyo Dome City. This is one of the most famous amusement parks in Tokyo.
Besides having a sporting stadium that hosts many types of events, there is also a lot of attractions that are good for children. From bowling, Ferris wheel, roller coaster, and much more. The place has many shops and restaurants, making it a place where anyone can enjoy.
8. Sunshine Aquarium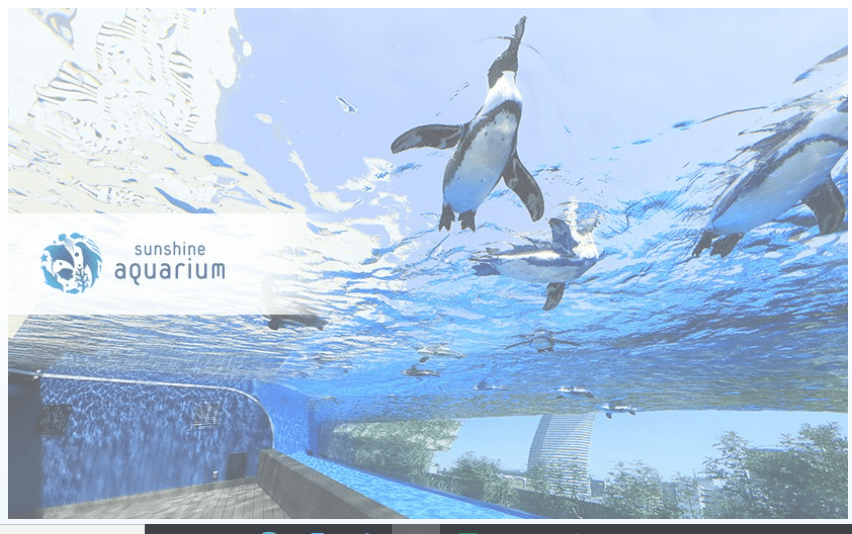 Sunshine Aquarium is another very popular place you can enjoy along with your family. It is located on the uppermost floors of sunshine city mall in Toshima-Ku near Ikebukuro station.
This is one of the best places to go with kids to experience ocean life with different species of animals from the sea.
They also have shows that both children and adults can enjoy.
If you want to know more about aquariums in Tokyo, check the following article!
9. Nasu Lake Family Park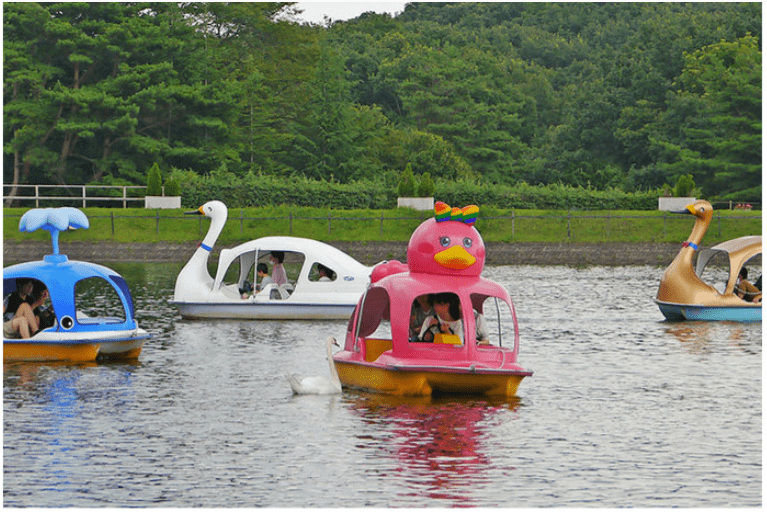 Nasu Rindo Lake Family Farm is an amusement park that also has animals like a Zoo. Her, you can interact and feed the animals.
There are also many rides and activities for children as well as adults. You can ride a boat if you want to go to the other side of the lake.
Kids will definitely enjoy this place. I think this is one of the best places for the family to bond, especially with your children. We will definitely come back here with our son.
10. Nasu Highland Park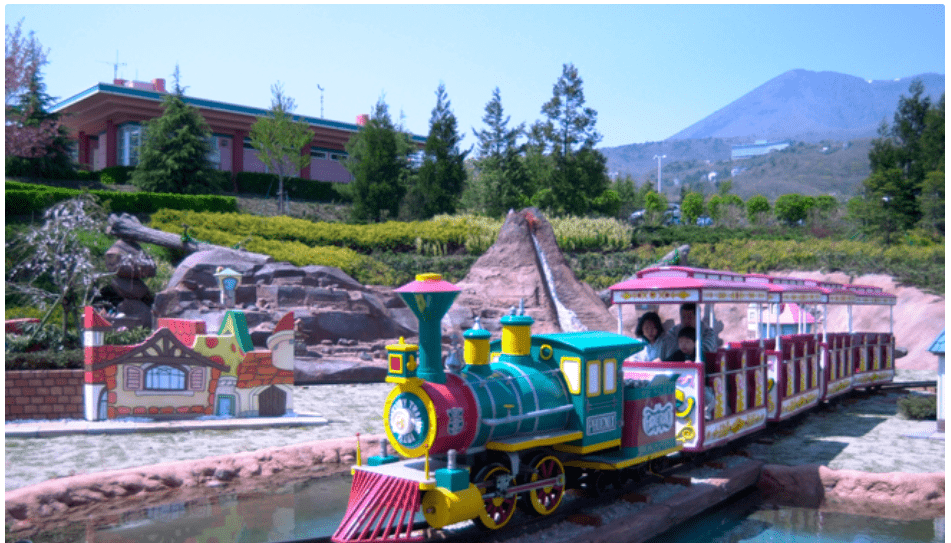 The next place on our list is just over 20 minutes driving from Nasu Rindo lake Family Farm. It is Nasu Highland Park.
Similar to the previous place, this is also an amusement park. However, this one has a gigantic roller coaster and Ferris wheel as well as water rides.
This place is more on rides for both children and adults. More exciting activities to enjoy with your children.
11. Legoland Resort Nagoya

Legoland Japan Resort in Nagoya is the first Legoland theme park in Japan. Just like other theme parks, there are a lot of activities and rides to enjoy with your children.
You can also program an event for your children in this place like birthday parties and other types of getherings.
The place is just 31 minutes by train from Nagoya Station.
12. Nagoya Anpanman Children's Museum and Park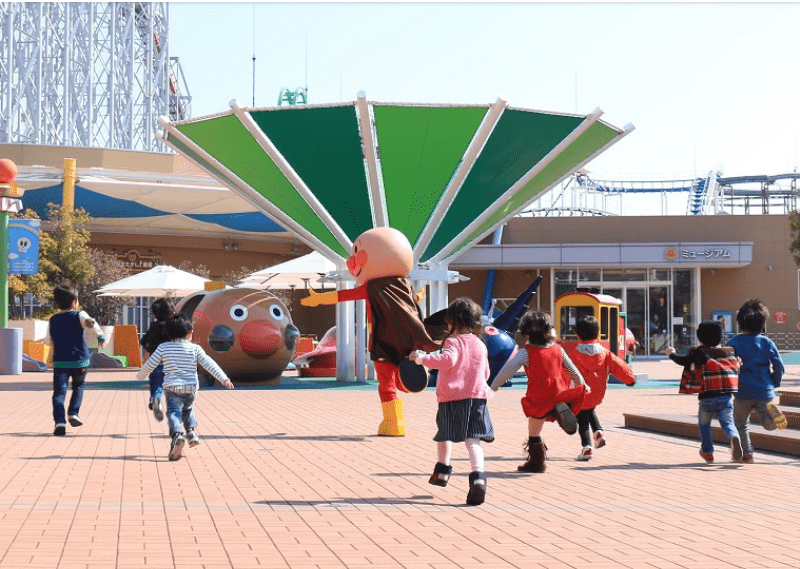 The Nagayo Anpanman Children's Museum and Park is definitely a nice place for kids.
Your children will surely love this place for its gigantic cartoon characters walking around the area. And most of the museum is all about the cartoons character such as superheroes.
It is a big park for children with a lot of rides and there is also a place where babies can crawl.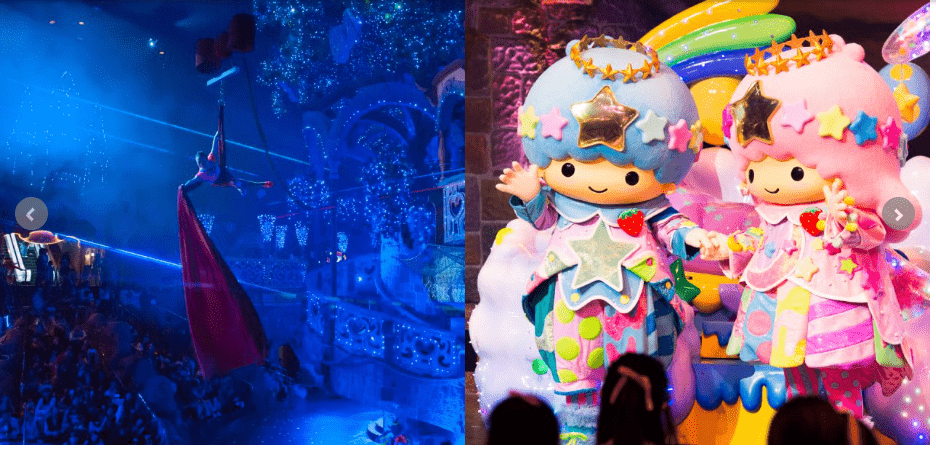 Sanrio Puroland is the next place on this list. It is also known as "Hello kitty land".
This theme park is also pretty popular, and they have a lot of shows where you can see many of your favorite Sanrio characters in real life.
It is good for kids, especially if you have a baby girl they will definitely love this magical place.
If you want to know more about Sanrio Puroland, be sure to check the following article!
▶ Sanrio Puroland : Hello Kitty Theme Park in Tokyo!
▶ Sanrio Puroland Review: Enjoying the Hello Kitty Theme Park
14. Kidzania Toyosu

Kidzania Toyosu is an educational entertainment amusement park that is really good for your children.
Here, kids get to experience many different job occupations such as firefighter, bakery, game developer, etc. Your kids will have fun and enjoy the place while learning.
while your kids enjoy these activities, parents can watch them through a large monitor.
15. Nara Deer Park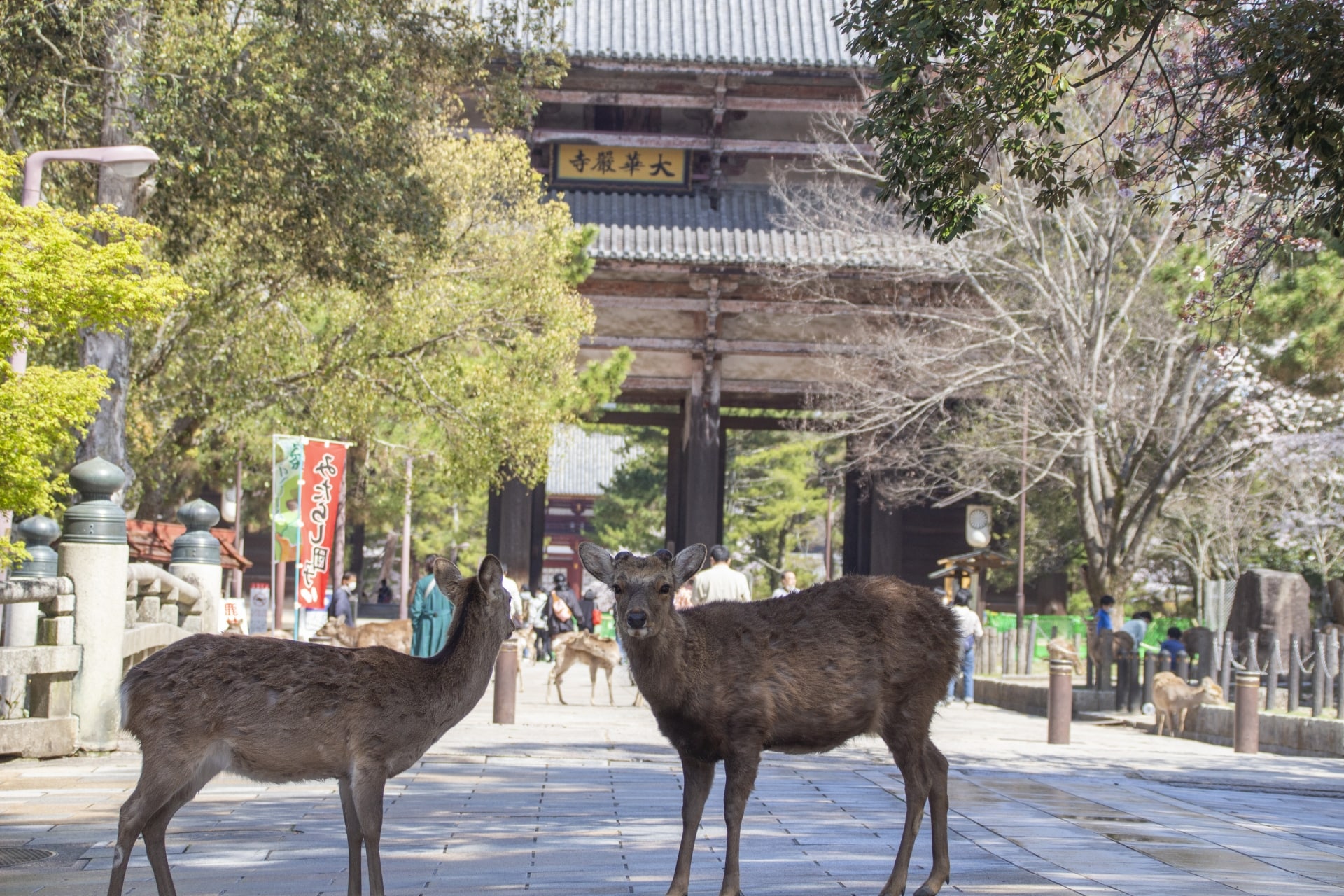 Lastly, on our list, we have Nara park. This is also a good place for both children and adults. You can walk around the area and enjoy the tourist places and shops, all this while you are surrounded by deers. You can buy special cookies here for feeding the deers.
We haven't been here yet, but one of my friends recommend this place to me. It is good for outdoor activities and seeing the beauty of nature. A relaxing and calming place.
We will definitely visit this place.
Here's an article about things you can do at Nara!
. . .
Thank you for reading and I hope this article gives you some idea of the places where to bring our children.
For more related articles, check these following articles!
▽Related Articles▽
▼Editor's Picks▼
---