10 Best Things to Do in Osaka in April 2023
What things to do in Osaka in April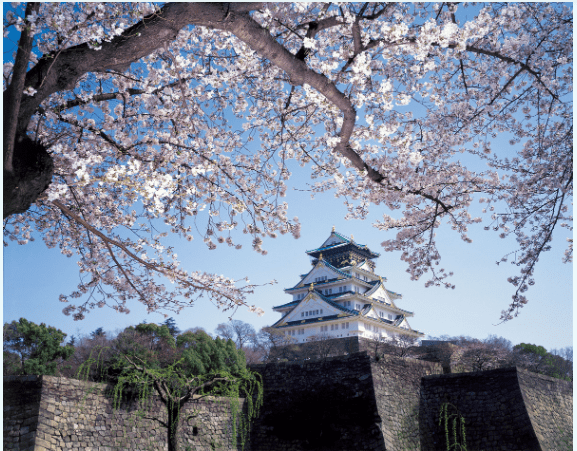 Planning to go to Osaka during the months of Spring? This April, there are many events and festivals in Osaka apart from the beautiful tourist spots known in Osaka. But before that, what is exactly happening in April in Osaka, and what are the good things to do in Osaka in April?
In this article, I would like to share with you the best places to visit in Osaka in April, and some events, festivals, etc. that you can go and enjoy.
April in Osaka
April is one of the months of the spring season and a perfect month to visit Osaka to view the cherry blossom. The peak season of cherry blossom lasts only for one week and you can see its full bloom in April. The weather is good as well with moderate temperatures during the daytime and cool at nighttime. However, the climate is still changing from time to time so it is better to check the weather before visiting.
Many tourist visit Osaka in April to witness the cherry blossom in full bloom: both locals and foreigners. And many events are held in April in different areas of Osaka. There are also foods that are available only during spring. Here are the 10 things to do in the month of April in Osaka.
. . .
1. Visit Famous Cherry Blossom Viewing Spot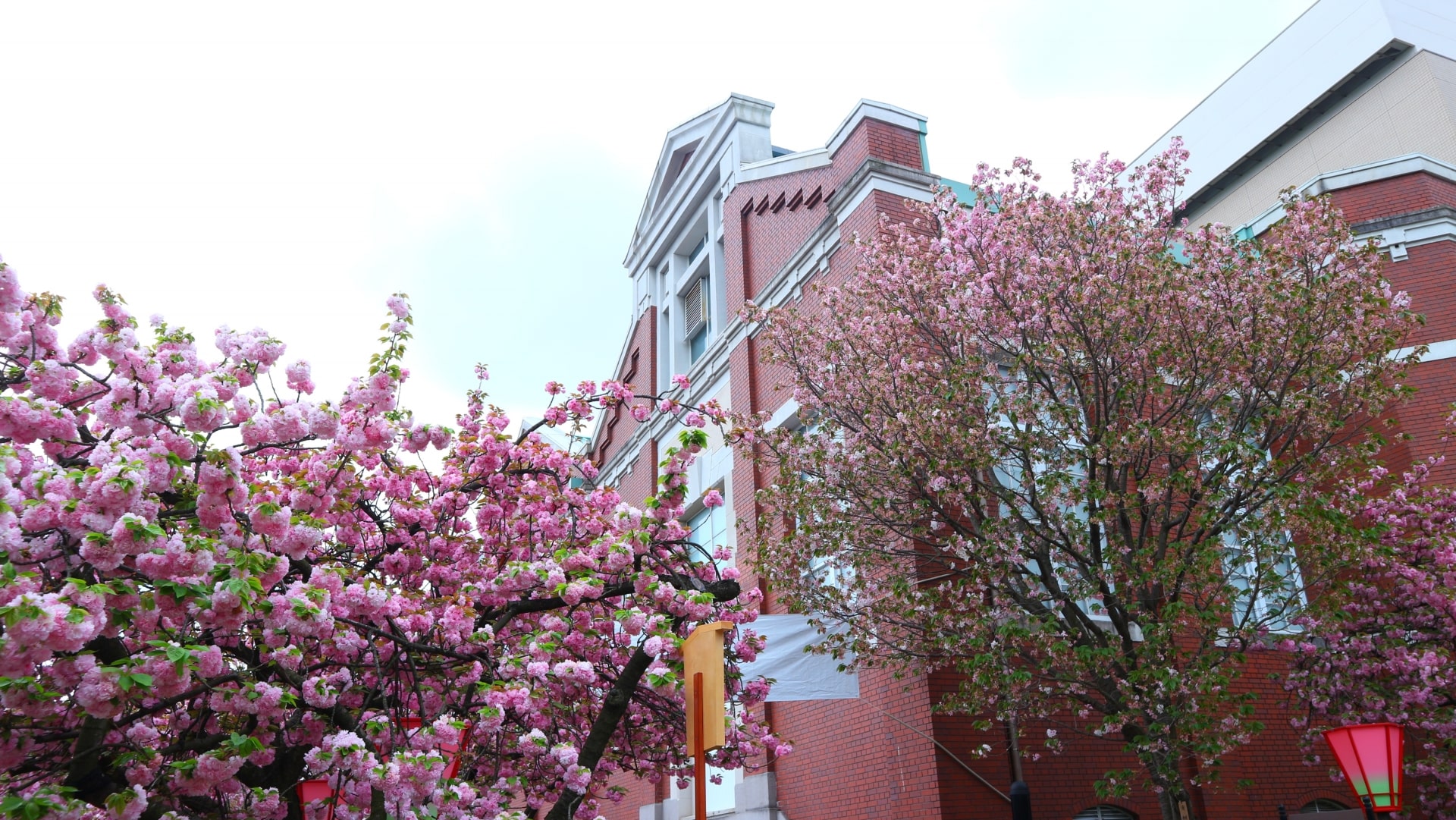 During the spring, one of the main things to do is to view the cherry blossoms. And here in Osaka, there are many places where you can see it but there are famous places where there is the best spot to see cherry blossoms.
One of them is the Osaka Mint Bureau in Kita Ward Osaka, a well-known tourist spot in addition to the Expo 70 Commemorative park and Osaka Castle Park.
Osaka Mint Bureau has more than 300 trees with almost 100 varieties and this year 2023 the special opening for cherry blossom viewing is scheduled to be held from April 7 to 13 and early reservations are required.
Osaka Castle one of the most famous parks in Osaka for viewing cherry blossoms with almost 3,000 cherry trees throughout the park usually takes place in early April.
Osaka Expo '70 the park has more than 5000 cherry trees around and is one of the most popular places for cherry blossom viewing which usually in early April
Check out the following article for more information about cherry blossom hotspots in Osaka.
2. Join Universal Studio Events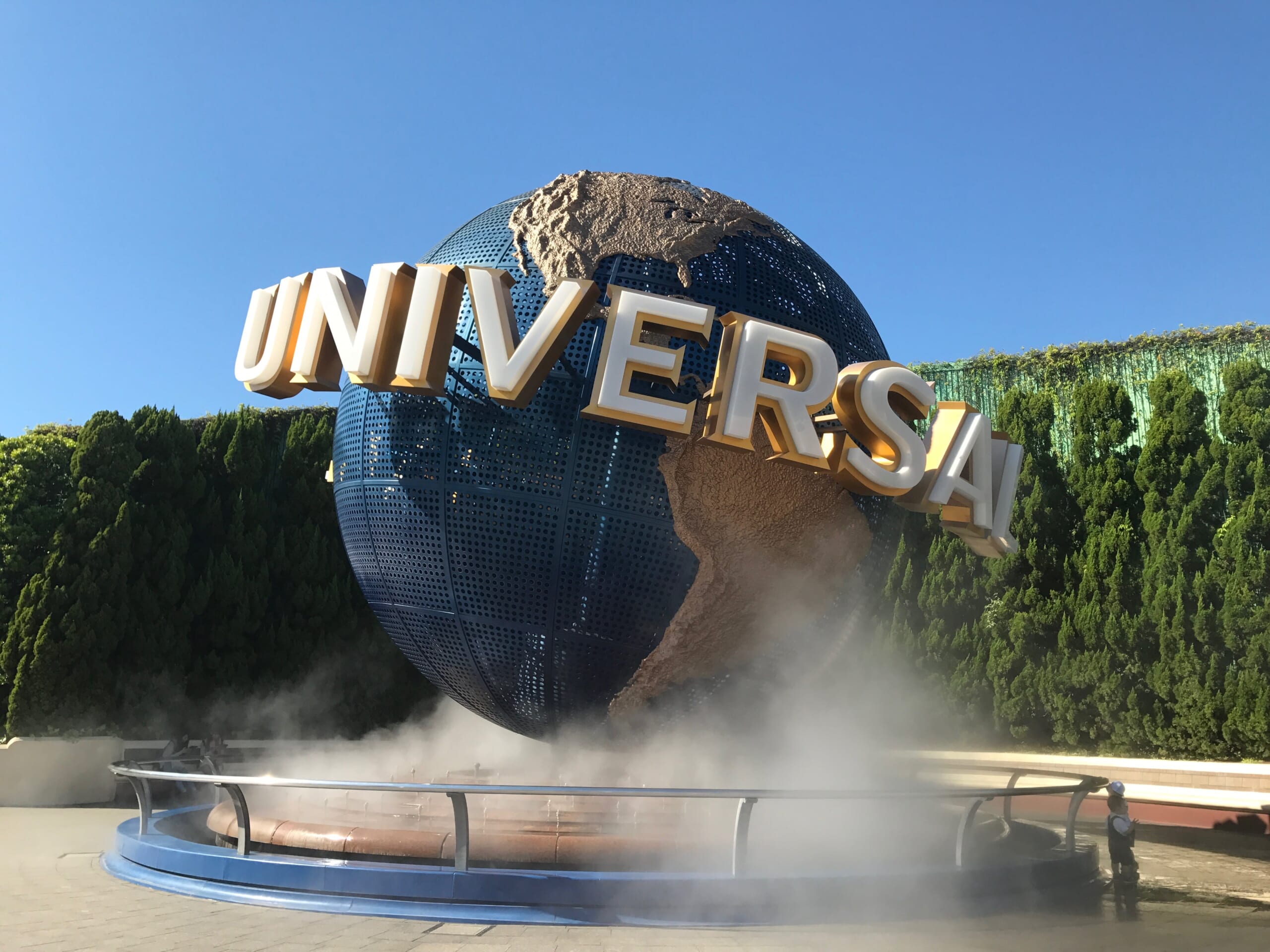 It is one of the places in Osaka that you don't want to miss when visiting. It is also one of the best theme parks in Japan. Aside from the attractions and shows here, there are different events held every year depending on the season.
This spring season, you can enjoy the Universal Easter Celebration starting from March up to the end of June. During this time, you can experience the typical tradition of Easter as well as many other attractions to enjoy the place. Above all, it is a happy place where all months of the year are the best time to visit.
3. Naked City light Fantasia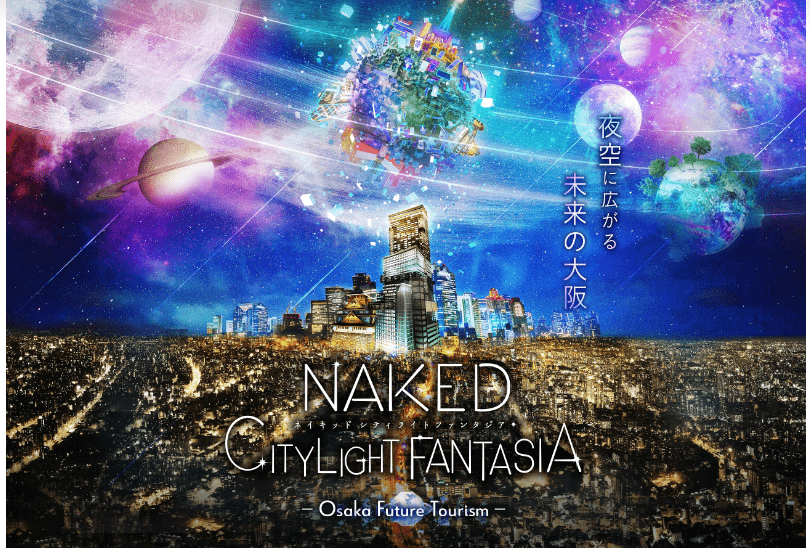 At 300 meters above the ground, the tallest structure complex in Japan is an innovative experience where you can relax and enjoy the night view of Osaka. On the departure at the 60th floor where you will feel like you have traveled to a different planet and on the 58th floor is the forest planet where you can see unknown creatures and plants.
Don't miss this amazing event in Abeno Harukas. It will be held at the Abeno Harukas Observatory "Harukas 300" from January until May 28, 2023.
Official Website: https://naked.co.jp/works/17500/
4. Hanami at the Park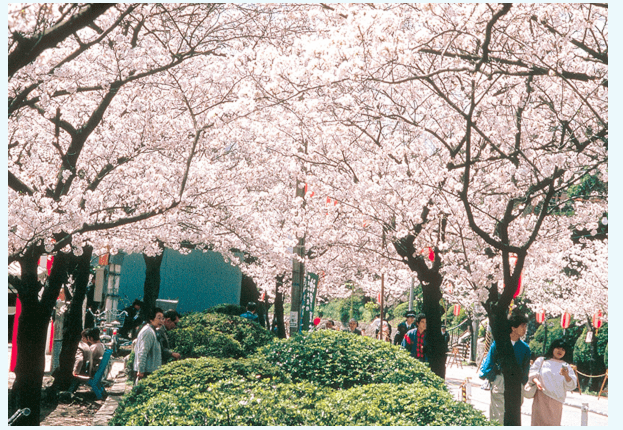 Hanami (花見) is a Japanese word that means "cherry blossom viewing" and it is also one of the cultures in Japan every spring season having hanami parties with families and friends. They usually do this in a park under the cherry trees and lay down something to sit and start enjoying a picnic and drinking while watching the beauty of the cherry blossoms.
There are many famous places in Osaka where you can enjoy hanami such as Expo '70 Commemorative Park, Osaka Castle Park, Tsurumi Ryokuchi Expo '90 Commemorative Park as well as some parks like Satsukiyama Park and Hirakata Park are some of many parks in Osaka where you can enjoy Hanami.
5. Okawa River Sakura Cruise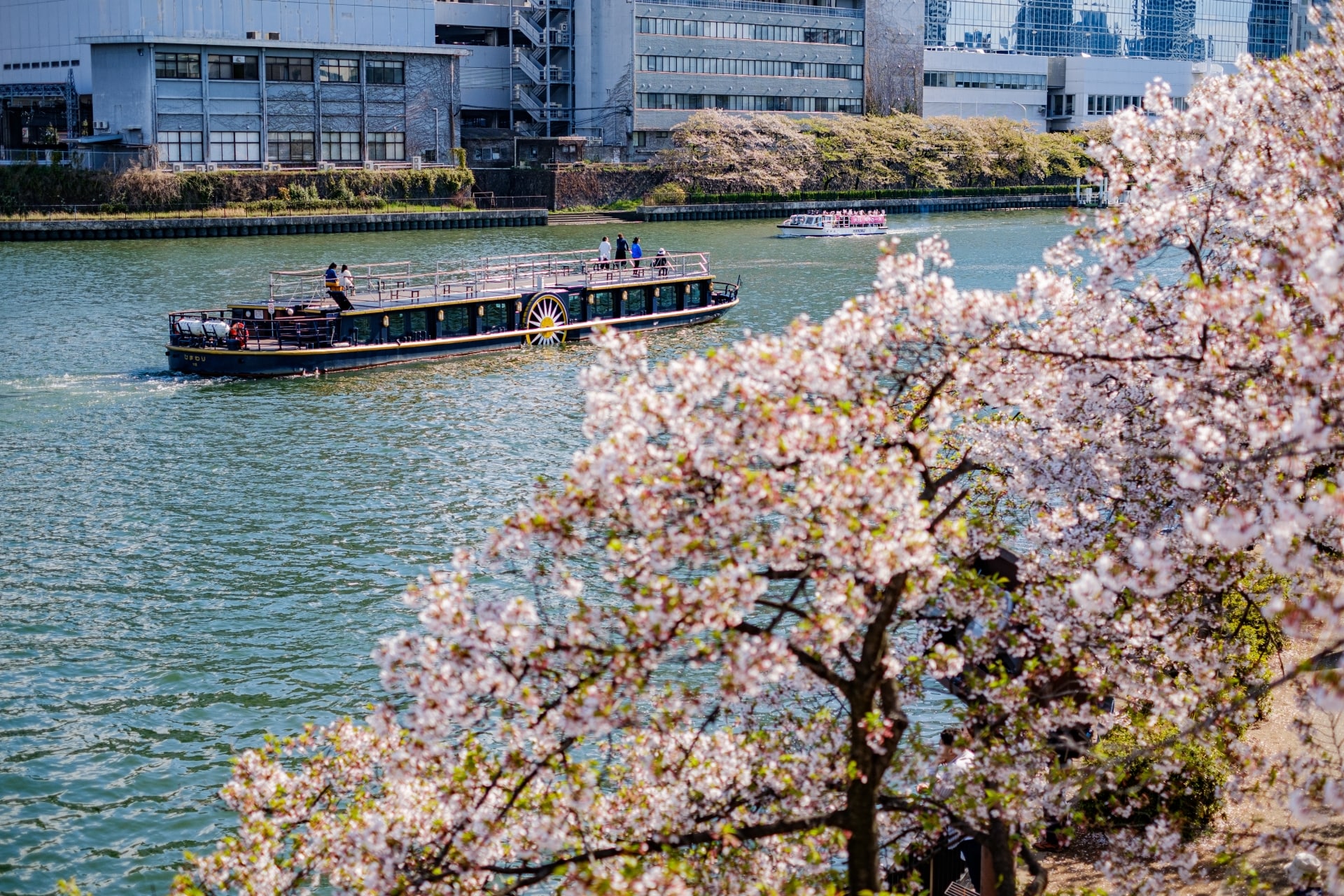 The Okawa Sakura Cruise is one of the famous cherry blossom viewing cruises and it will start operating again this year from March 25 to April 9, 2023. The cruise is about 25 minutes, departs from Temmabashi Hachikenyahama pier, and goes to the various cherry blossom sites.
Official Website: http://osakacitycruise.info/info/5036104
6. Beef Fes Osaka 2023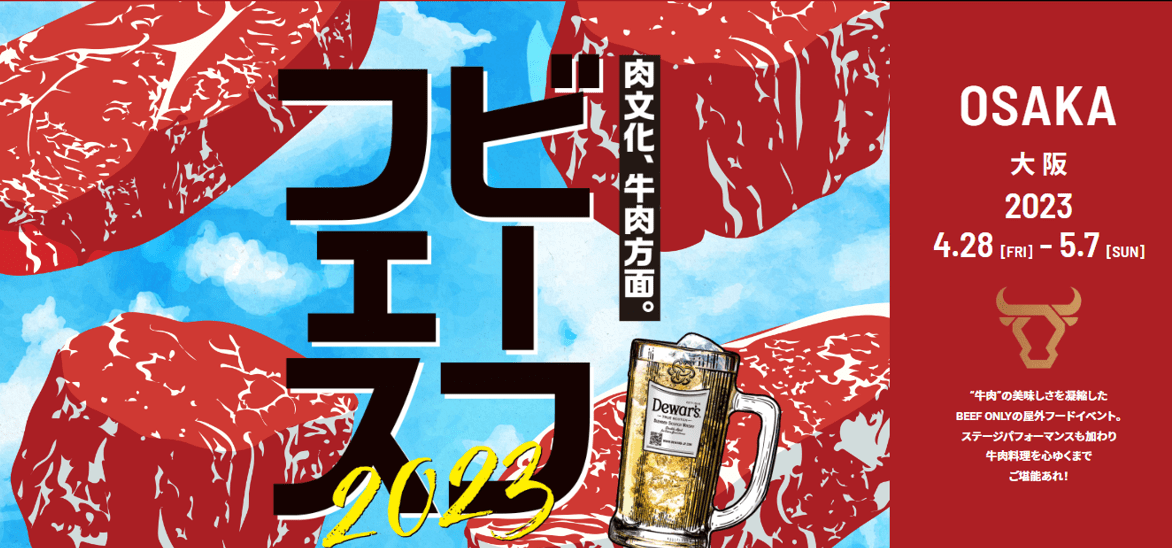 This festival is for beef lovers! You can experience beef cuisine and various menus such as branded beef.
From April 28th to May 7, 2023, the beef festival will be held in Nagai park, Osaka. This food festival is all about beef where all the menu is beef dishes such as meat sushi, beef tongue, 100% wagyu beef hamburgers, steak, and many other kinds of food that use beef.
Official Website: http://beef-fes.jp/
7. 5th Washu Fes at Osaka Bay Tower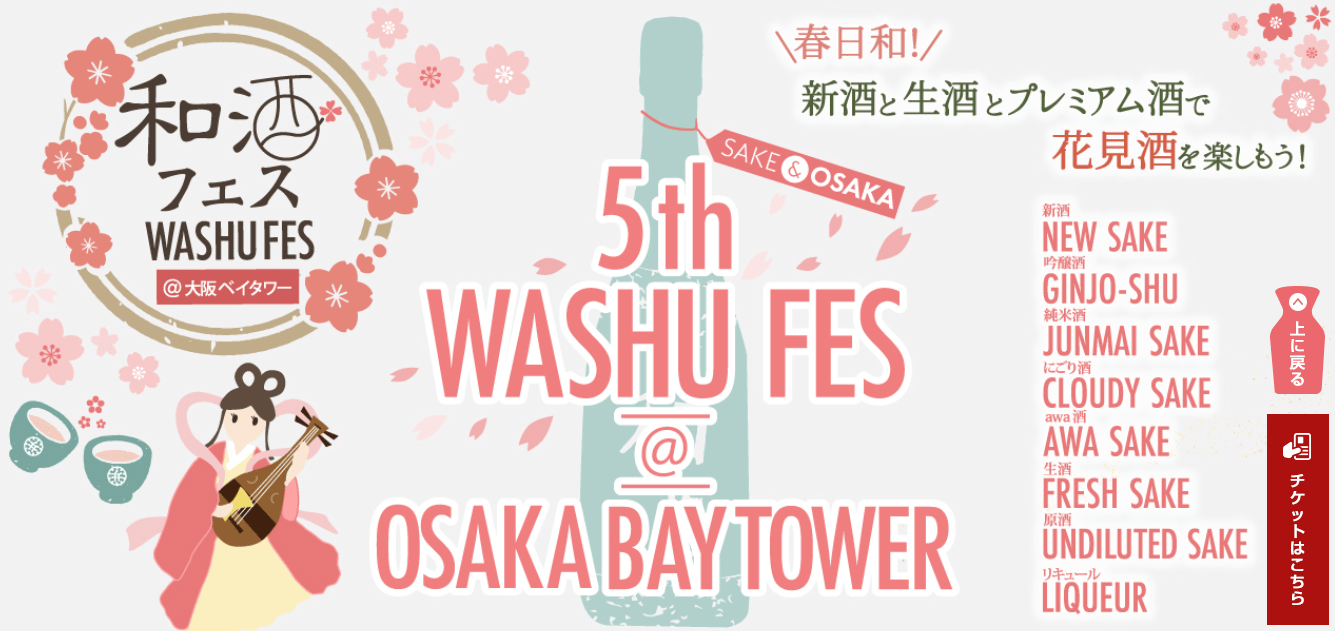 Alcoholic beverages in Japan such as sake, shochu, and sweet cooking rice sake are called Washu. It is one of the famous Japanese traditional industries, especially among tourists who visit Japan.
And the 8th and 9th of April the fifth Washu festival will be held in Osaka Bay Tower. Washu Fes is a sake festival where you can taste different types of sake in Japan.
Official Website: https://sakefes.com/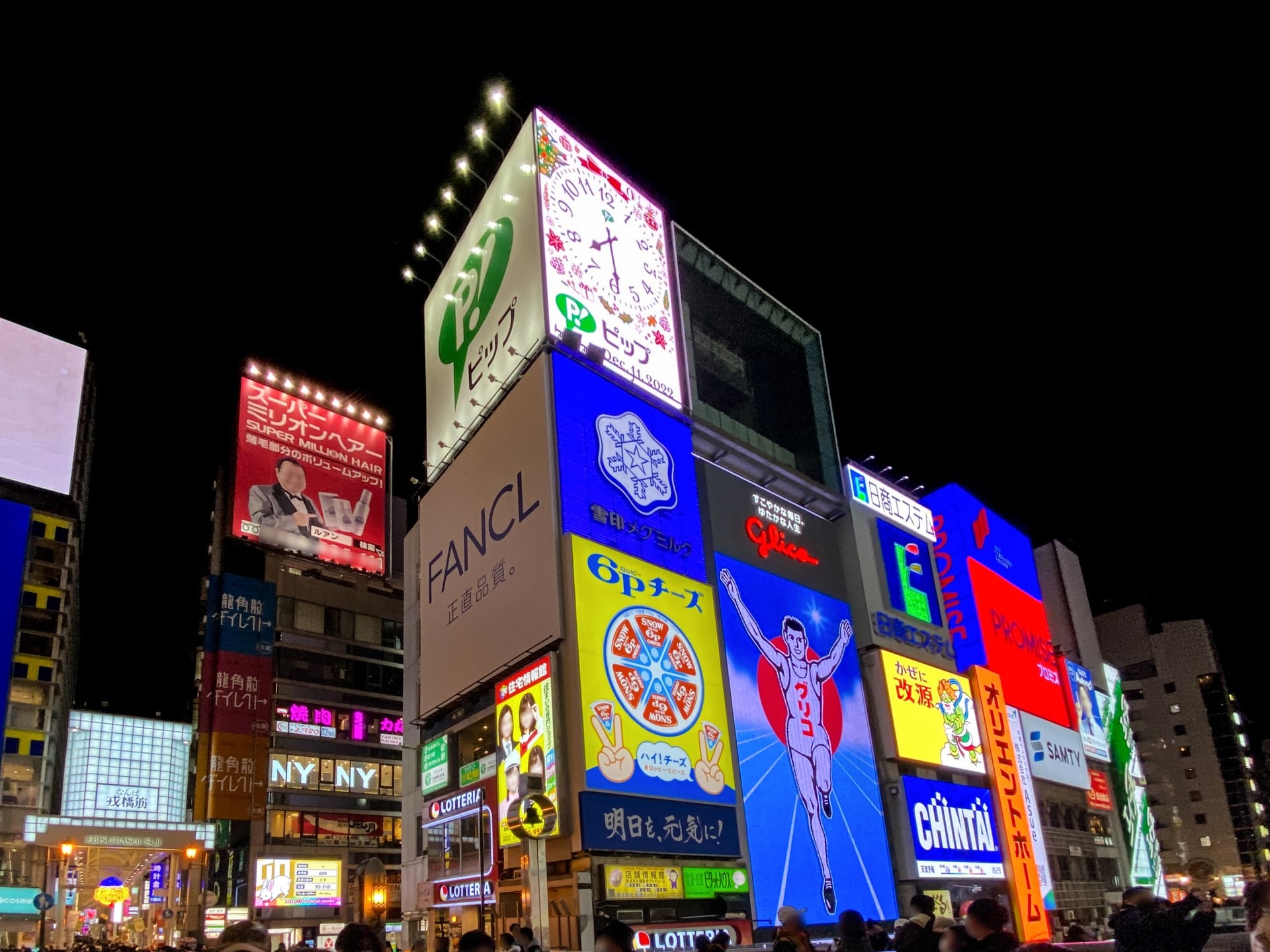 Dotonbori (道頓堀) is a well-known place in Osaka, especially for tourists it is the version of the city that never sleeps in the Kansai area. And also called the Japanese Broadway with the huge sign boards downtown that most tourists look forward to. There are many great things to do in Dotonbori in addition to Osaka's famous food that you can also taste here.
This spring, Dotonbori will hold an event where you can enjoy the new entertainment experience with AR digital content and VR. You can explore Dotonbori with your smartphone or computer you just have to download their apps.
For more things to do in Dotonbori, check out the following article.
9. Strawberry Buffet Collection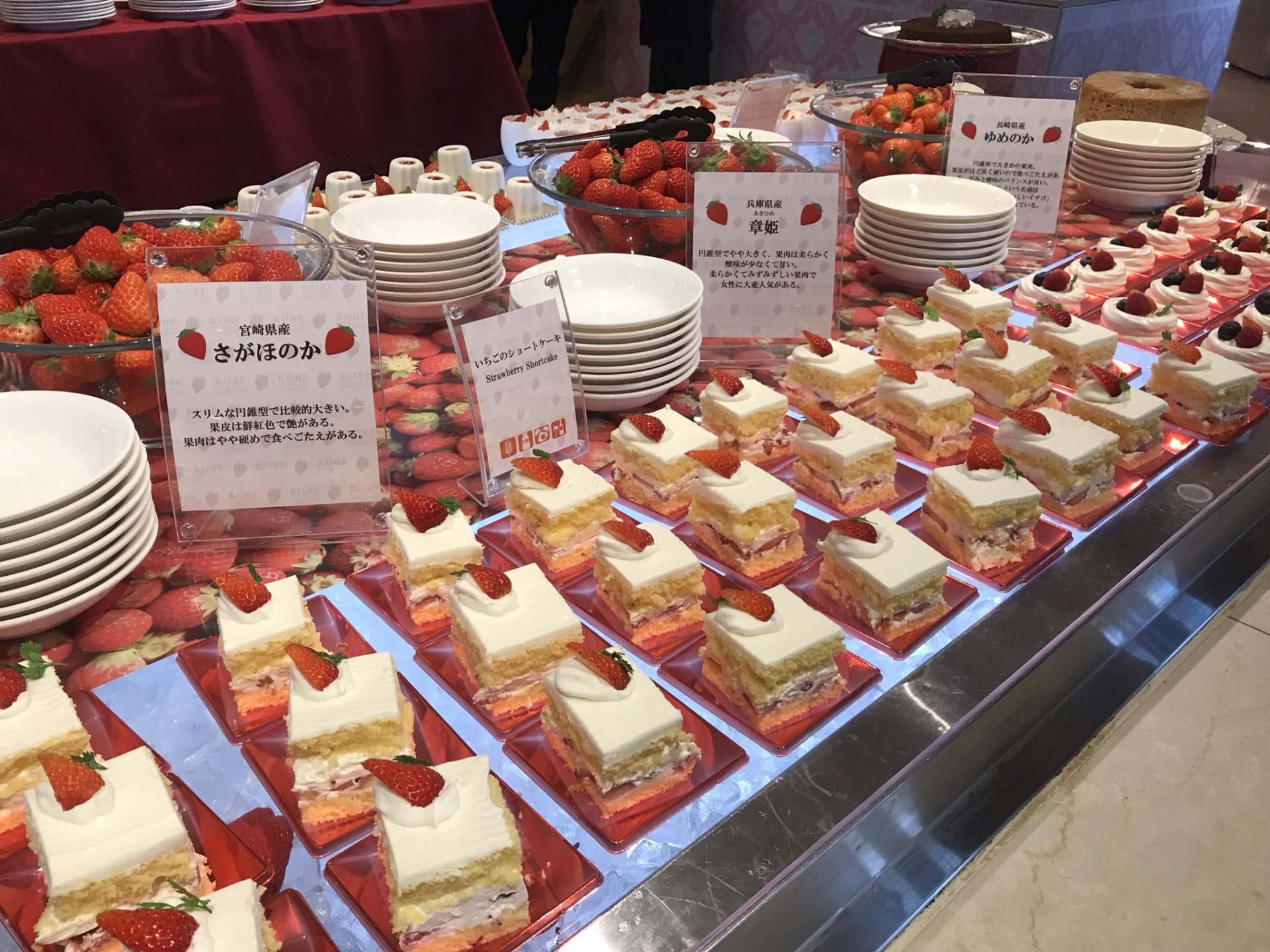 Strawberries are in season in Japan from January to May and many hotels hold an event for a strawberry buffet collection where you can taste different sweets made from strawberries.
One of these is the Imperial Osaka hotel which offers a strawberry buffet and afternoon tea until the end of May.
Official Website: https://www.imperialhotel.co.jp/j/osaka/
10. Viewing Seasonal Flowers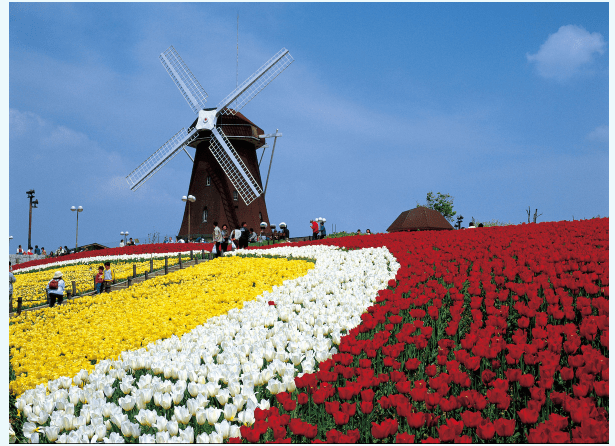 Besides the cherry blossom, many different types of flowers bloom during spring. One of these is the beautiful Nemophila, a small blue flower that blooms during spring. The Nemophila Flower Festival is held in Osaka Maishima seaside park from the beginning of April and May every year. It is the best place to see this flower.
You can also see many seasonal flowers at the Flower Expo Memorial Park Tsurumi Ryokuchi and Sakai Harvest Hill.
Official Website: https://www.tsurumi-ryokuchi.jp/
. . .
Thank you for reading. I hope this article helps and provides the information you are looking for about the places and events to visit in Osaka in April. It is also the best season to see the cherry blossoms in full bloom.
▽Subscribe to our free news magazine!▽

For more information about traveling in Japan, check these articles below.
▽Related Articles▽
▼Editor's Picks▼
---