Iwate: 10 Best Things to Do
From historical spots of Hiraizumi to rich-nature scenery: best things to do in Iwate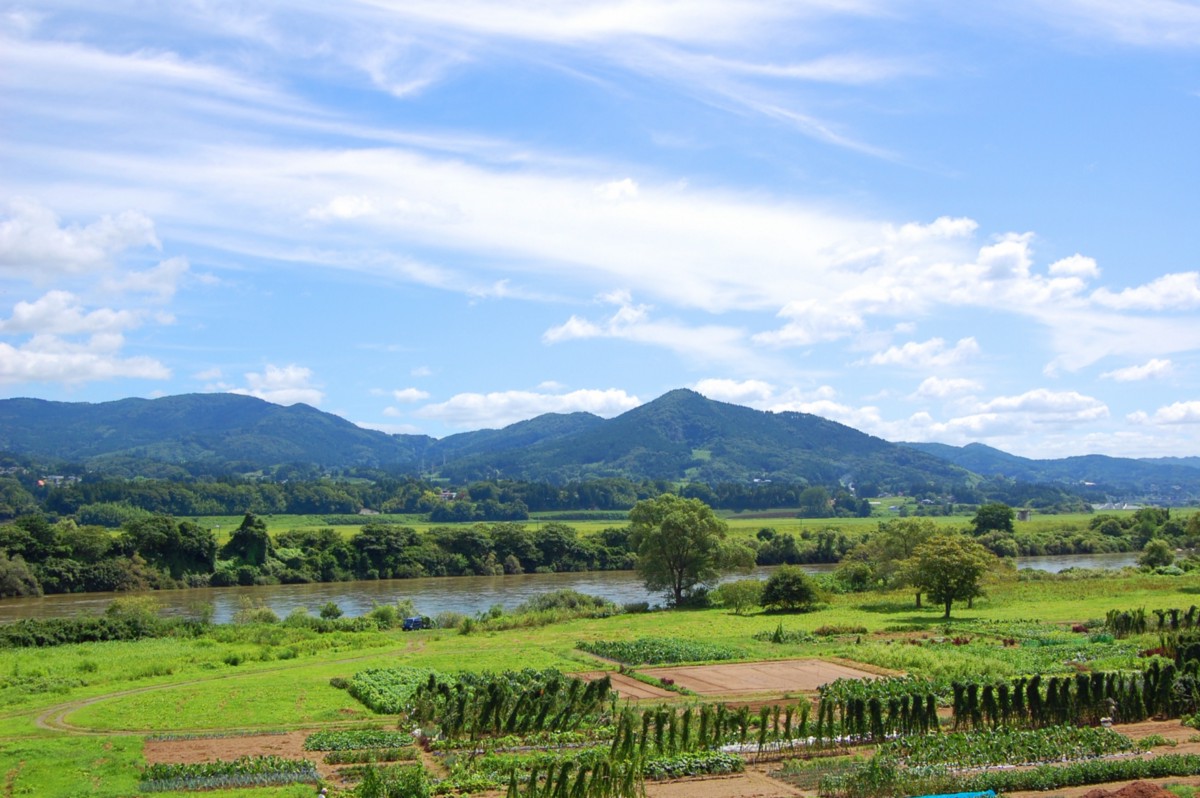 Iwate, which is the second largest prefecture in Japan, is located in the north of Japan's main island, faced with the Pacific Ocean. There are many tourist attractions with rich nature and its long history all over Iwate. You receive lots of benefits including Onsen and spectacular scenery of nature from the mountain area. Iwate is also blessed with important cultural properties like temples and other historical buildings. Today, I'd like to introduce 10 best things to do in Iwate for everyone to enjoy traveling there.
Morioka, the capital of Iwate, has the large station for Shinkansen, which enables you to access from Tokyo to Iwate within a few hours.
1. Hiraizumi
Hiraizumi (平泉), located in the south of Iwate Prefecture, is the best place to visit for historical properties. Hiraizumi is listed on the UNESCO World Heritage Sites as Hiraizumi-Temples, Gardens and Archaeological Sites Representing the Buddhist Pure Land. The Fujiwara clan moved to Hiraizumi around 1,100 and developed some culture like Buddhism and the whole town prospered. Numerous important cultural properties such as Chusonji Temple (中尊寺) and the garden of Motsuji Temple (毛越寺) still remain there.
For traveling around Hiraizumi smoothly and comfortably, this taxi tour is really recommended. Enjoy the nature and history for within only 3 hours!
2. Hachimantai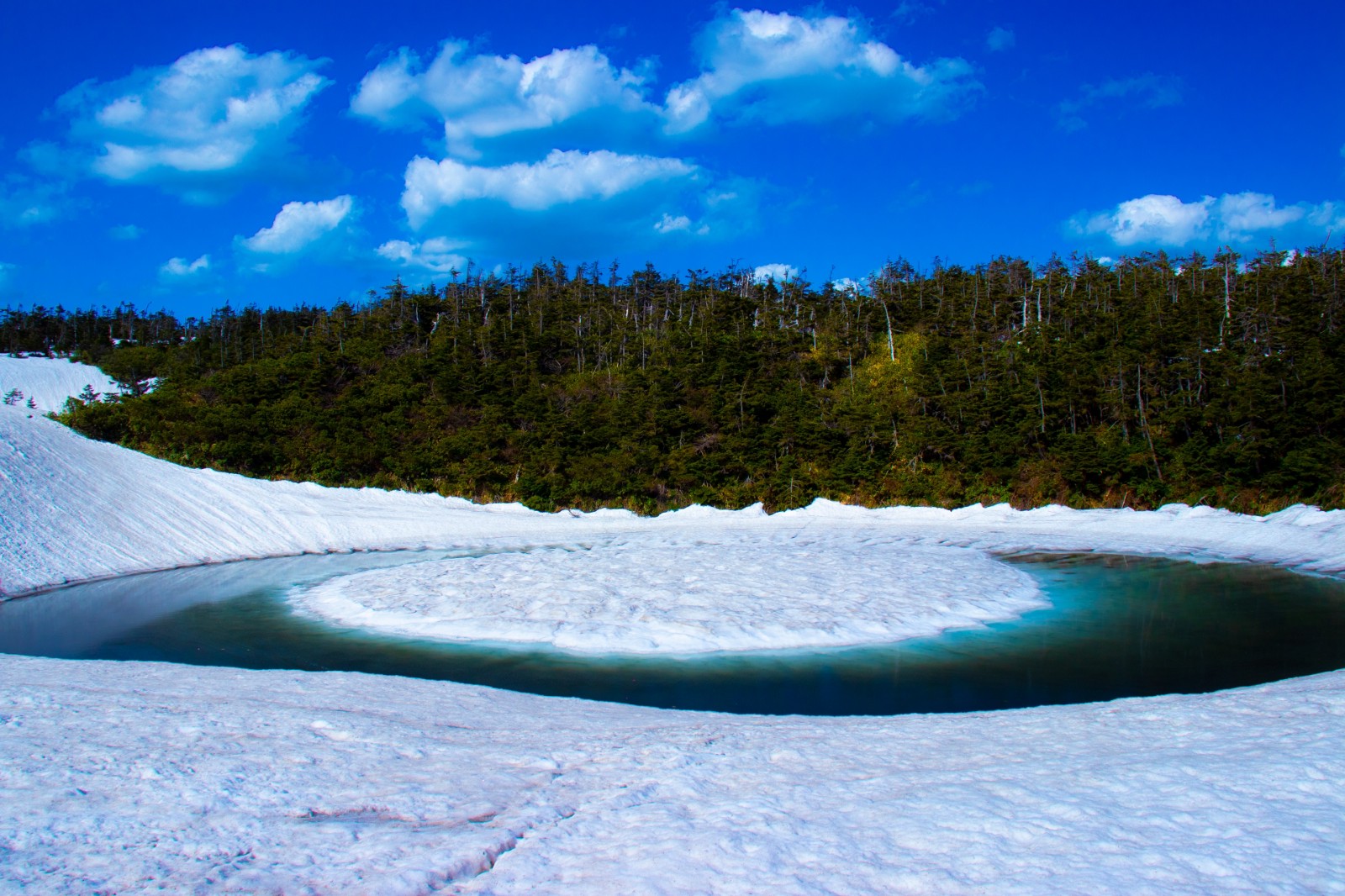 Hachimantai (八幡平), the mountainous area stretching from Iwate to its neighbor prefecture Akita, is what you shouldn't miss for nature spots. Thanks to the volcanos, some Onsen towns around there receive benefits. One of the highlights in Hachimantai is Towada-Hachimantai National Park where you can see various animals and unusual natural phenomena. Summer and autumn is the best season to visit the national park.
It is highly recommended to take this easy tour to travel to Hachimantai including English-guided tour and round-trip bus from/to Morioka Station.
3. Jodogahama Beach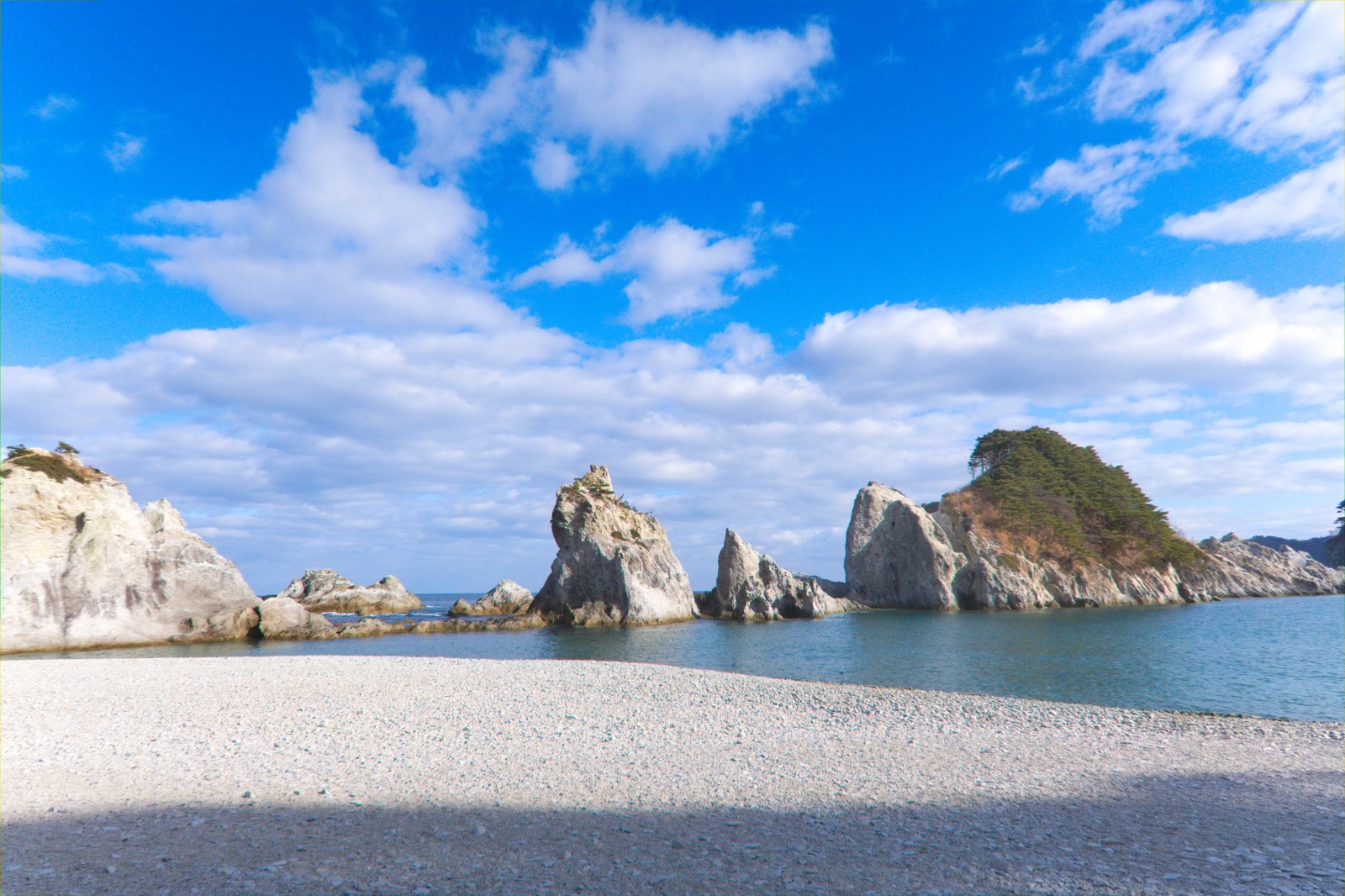 Iwate is famous for its deeply indented coastline on the east side, and Jodogahama Beach (浄土ヶ浜) is a popular tourist site in the Sanriku Coast area. The beach consisting of tiny white rocks and deep blue sea is listed on 100 Best Beaches in Japan. It is perfect to swim for the calm waves.
4. Hanamaki Onsen
There are numerous popular Onsen towns and facilities in Iwate, and Hanamaki Onsen (花巻温泉) is a long-established Onsen town the most famous one. recommended to visit for first time visitors. It is strongly recommended for travelers in Iwate to stay at nice Ryokan (Japanese style hotels) with Onsen facilities.
▽Hanamaki Onsen Kashoen is one of the most renowned and gorgeous Ryokan in Hanamaki Onsen.▽
© 2005–2019 Agoda Company Pte. Ltd.
▽For more affordable hotels, Hanamaki Onsen Hotel Hanamaki is more recommended for you!▽
© 2005–2019 Agoda Company Pte. Ltd.
5. Koiwai Farm
©KOIWAI FARM Ltd.
Koiwai Farm (小岩井農場まきば園), located in the west of Iwate, has run its farm since 1891. You can play with animals including horses and sheeps and experience various fun activities at Koiwai Farm. Not only horse riding and shepherd experiencing but also butter making and mini-golf and archery are available, which both adults and kids can enjoy.
6. Cherry Blossoms
Copyright: Gribeco
In spring, beautiful cherry blossoms bloom all around Iwate Prefecture. The one and only cherry tree standing at the vast Koiwai Farm is famous, and more spectacular views are available. Kitakami Tenshochi (北上展勝地) is visited by tourists all over the country and overseas which has about 10,000 cherry blossom trees with 150 kinds. The long pink tunnels are formed over the street there.
Kitakami Tenshochi: Enjoy over 10,000 Cherry Blossoms till May
7. Ryusendo Cave
© RYUSENDO
Ryusendo Cave (龍泉洞), which is located in the Sanriku Coast area, is known one of three greatest limestone caves in Japan. The limestone cave is over 4,000 meters long as far as we know, maybe longer. The mysterious world is formed by the natural limestones and blue underground lakes.
8. Genbikei Gorge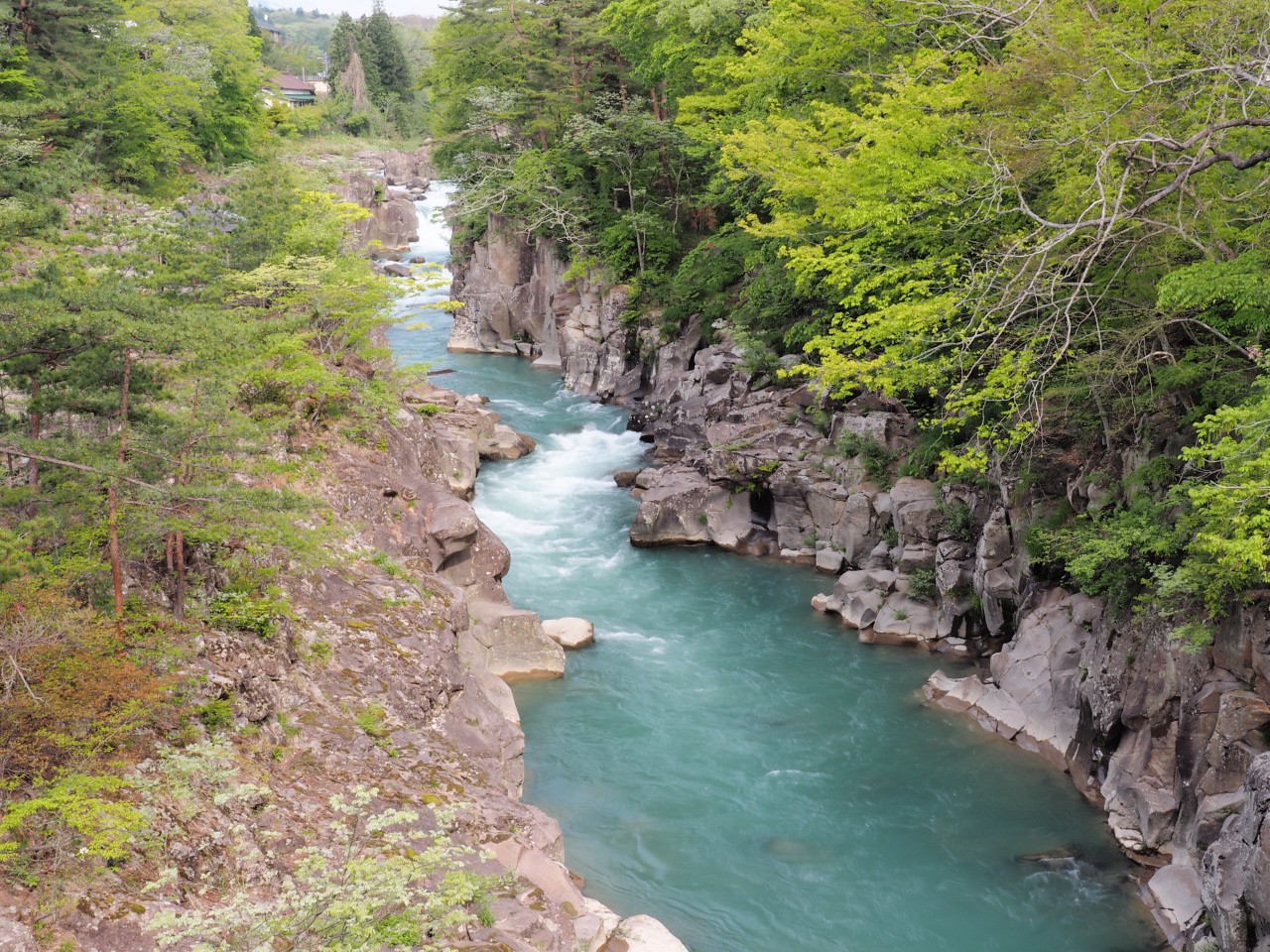 Genbikei Gorge (厳美渓) in the south-western Iwate, is one of the best nature spots where you can see views of the 2 kilo meters long canyon surrounded rich greenery which changes its face every season. As well as the scenic views, you can take a bread at a unique spot where a "flying" dango (rice dumpling) and a cup of tea are served.
9. Cultural Experiences
Iwate offers a lot of chances to experience and learn Japanese traditional cultures. Nambu Tekki Ironware, a style of Japanese ironware making, is a famous in Iwate, which produces pots and teapots.
You can also wear Japanese style clothes Kimono and enjoy traditional dances. It will be your unforgettable memory to take a photo of you in Kimono.
10. Rugby Stadium
© 釜石鵜住居復興スタジアム
Iwate is the prefecture that has one of the largest Rugby stadiums in Japan: Kamaishi Unosumai Memorial Stadium. The stadium is home to the local rugby team Kamaishi Seawaves R.F.C., and a venue hosting the 2019 Rugby World Cup in Japan. Two matches (Fiji v Uruguay/Namibia v Canada) are scheduled to be held.
Tohoku Region (the northern part of Japan's main island) including Iwate is less known by foreign visitors, and numerous hidden gems have been undiscovered yet. How about taking a trip to the north of Japan? For more info about Tohoku Region and hidden gems in Japan, check these articles below, too!
▽Related Articles▽
▼Editor's Picks▼
---