10 Best Things to Do in Akita
Akita Travel Guide: What to Do in Akita Now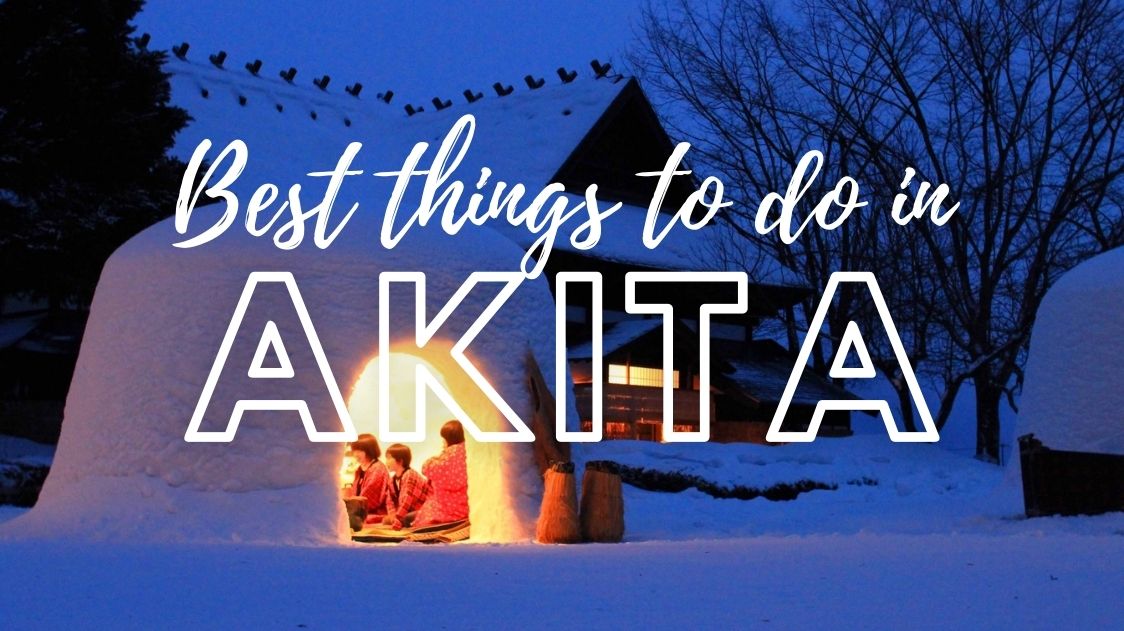 Nestled on the northwestern side of Japan, Akita Prefecture bears a unique blend of tradition and natural beauty rarely seen elsewhere. Here, Akita dogs aren't the internet's favorite fluffy creatures, but rather, a proud symbol of heritage. Stepping into Akita is like stepping into an enchanting time capsule. While other prefectures may boast bustling cityscapes and tech wonders, Akita counterbalances with soothing hot springs, rustic samurai districts, vibrant festivals, and rice fields that seemingly stretch to the horizon. Without further ado, these are the best things to do in Akita to inspire your future travel plans!
With this Tohoku Region Bucket List, let's also check out the surrounding tourist attractions: Best Things to Do in Tohoku
---
1. Enjoy the Majestic Views at Dakigaeri Gorge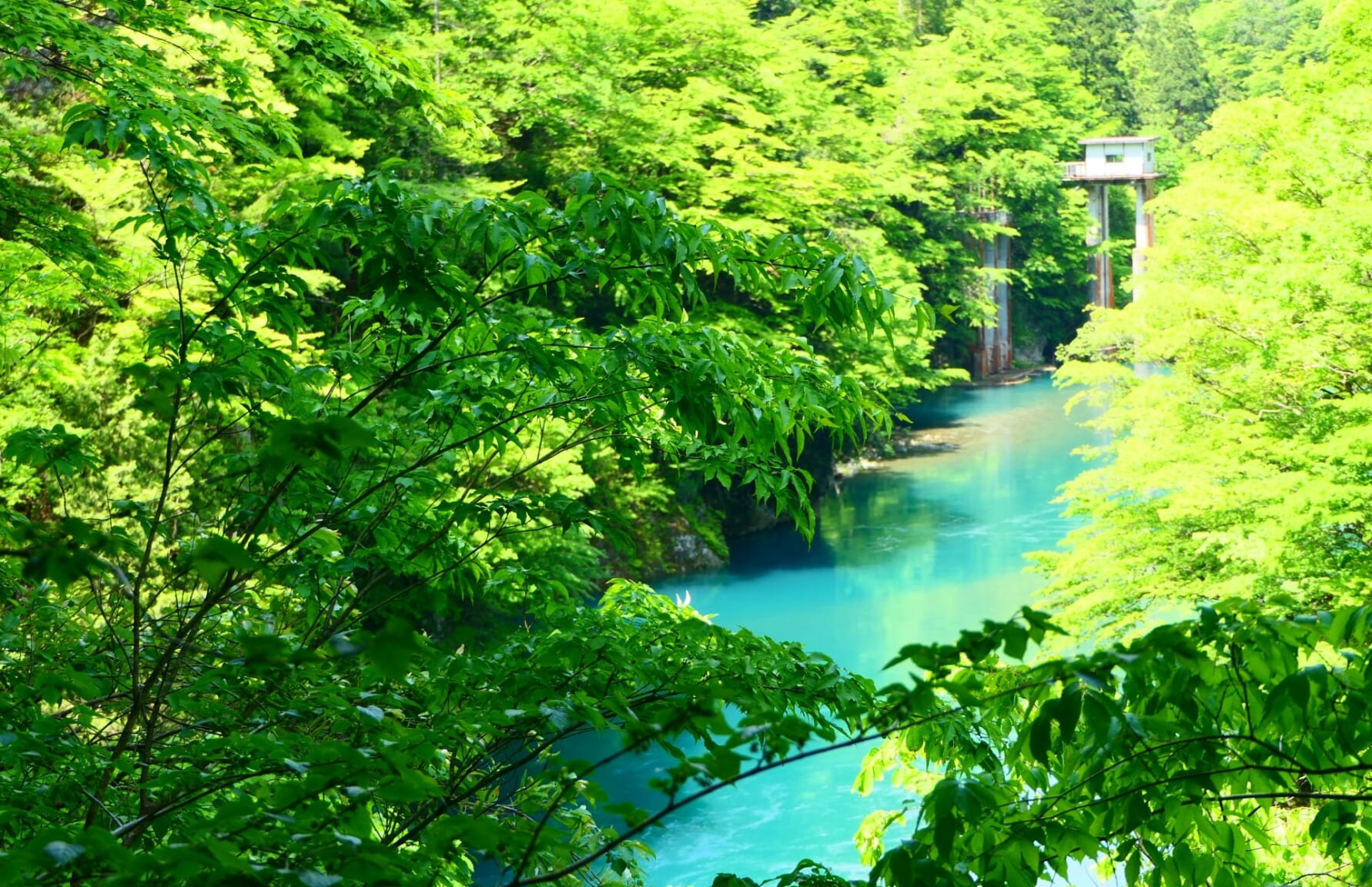 Dakigaeri Gorge (抱返り渓谷) offers an intimate encounter with Akita's lush nature. This enchanting sanctuary,, located in Semboku City, is characterized by its striking turquoise stream, complemented by vibrant green foliage in the summer and captivating crimson leaves in the autumn. Trekking along the 4km path, you'll come across suspension bridges adding a dash of thrill to your exploration. The name "Dakigaeri," which means "to embrace someone and turn around," hails from ancient times when the mountain path along the gorge was so steep and narrow, passersby had to hug each other to cross. This fascinating story only adds to the allure of the place. Don't miss the Tamagawa spring at the head of the gorge, believed to bring luck in matchmaking.
▶ Semboku City official website with information about Dakigaeri Gorge: https://www.city.semboku.akita.jp/en/sightseeing/spot/05_dakigaeri.html
2. Feel the Serenity at Lake Tazawa (Tazawako)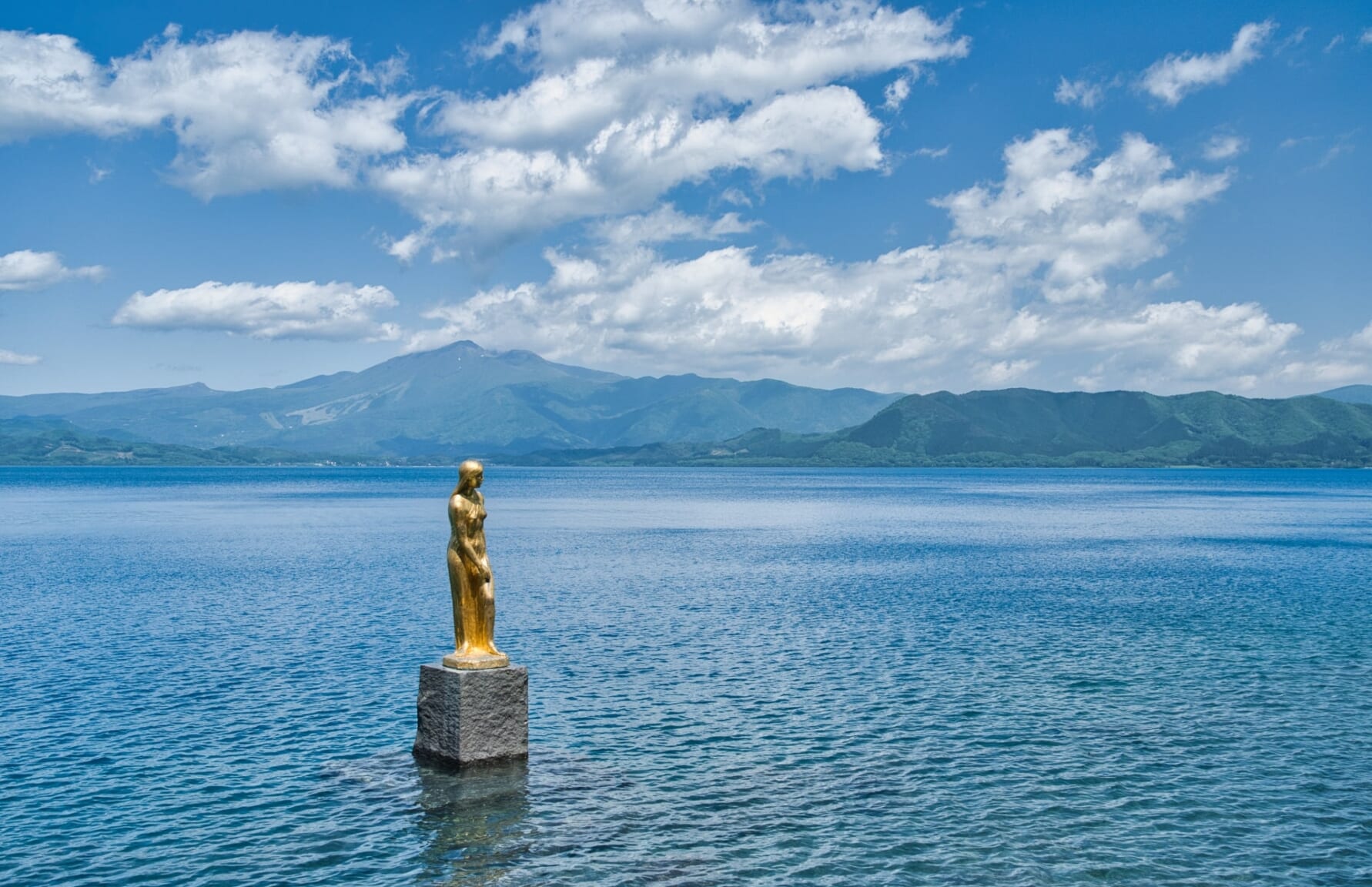 Lake Tazawa (田沢湖), locally known as Tazawako, captivates with its beautiful and unchanging cobalt-blue waters — the deepest in Japan. The serene lake and surrounding landscapes change with the seasons, making any visit a unique experience. In summer, engage in water activities or take a leisurely cycle around the lake. Autumn adorns the lake with vibrant foliage, making it an ideal time for photography enthusiasts. Winter blankets the area in a serene layer of snow, providing picturesque vistas that are soothing to the eyes. Not just a feast for the eyes, Lake Tazawa is steeped in intriguing folklore, including the tale of the maiden Tatsuko, whose pursuit of eternal beauty led her to transform into a dragon living in the lake. This lore adds an air of mystique to the calming ambiance of Lake
▶ Semboku City official website with information about Lake Tazawa: https://www.city.semboku.akita.jp/en/sightseeing/spot/04_tazawako.html
3. Soak Up at Nyuto Onsen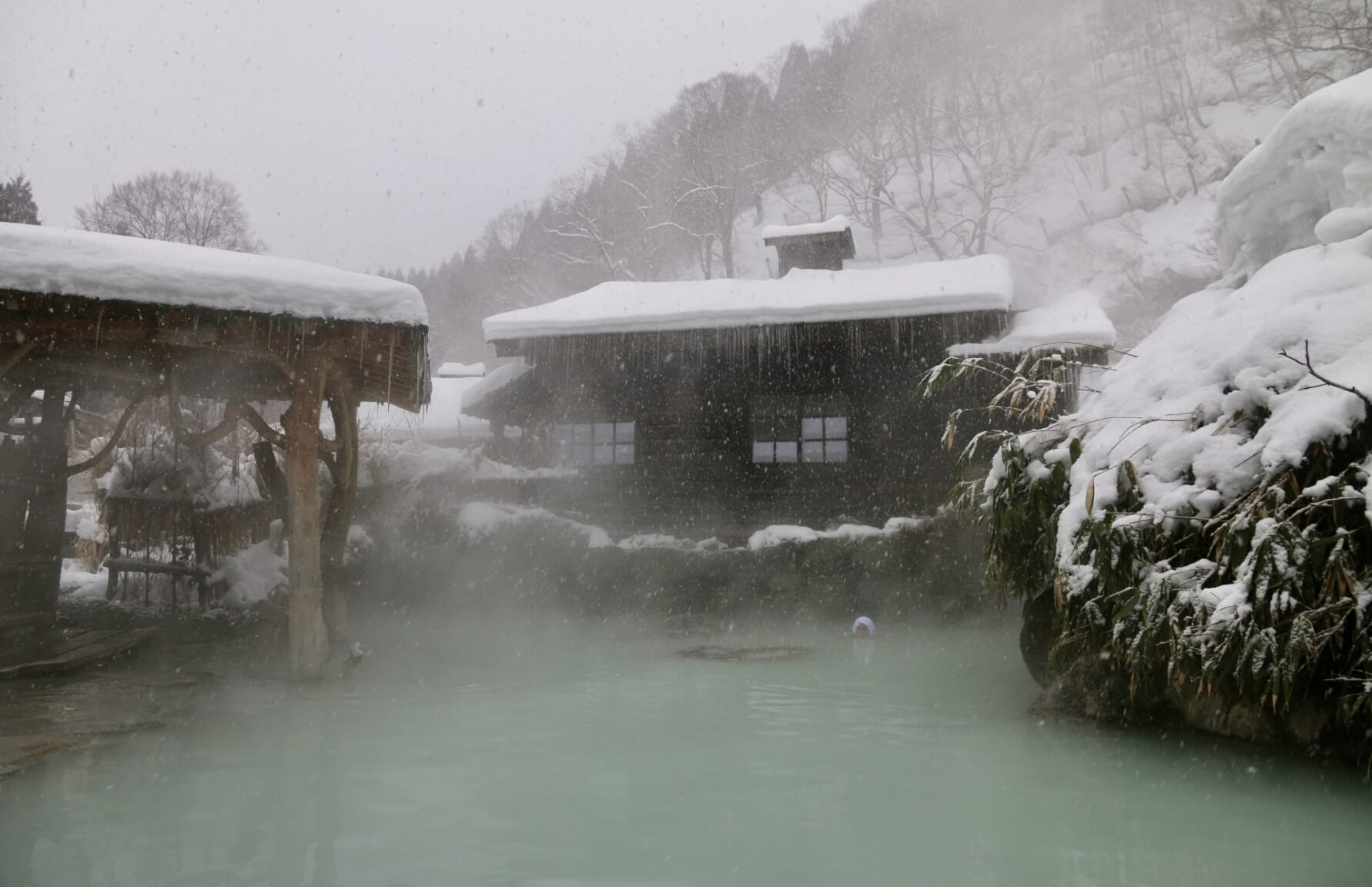 Nyuto Onsen (乳頭温泉) is a cluster of hot spring inns hidden in the rugged mountains of eastern Akita. Each inn has its unique charm with a distinctive ambiance, yet they all share the tranquility of the surrounding beech forests and the comforting luxury of soothing, naturally heated waters. The oldest inn, where the hot springs were discovered in the 17th century, is Tsurunoyu, famed for its rotenburo (outdoor bath) amidst scenic landscapes. Another of the area highlights is Kuroyu Onsen, the most remote among Nyuto Onsen hot springs, with the particular appeal of having a mixed-bath rotenburo, which is quite convenient for families or couples compared to most onsens that only segregate by sex. Regardless of your choice, the healing powers of these onsens are sure to rejuvenate your body and mind.
▶ Nyuto Onsen official website: http://ryokan.glocal-promotion.com/
▽More details about Nyuto Onsen!▽
4. See the Sparks Fly at Omagari Fireworks Festival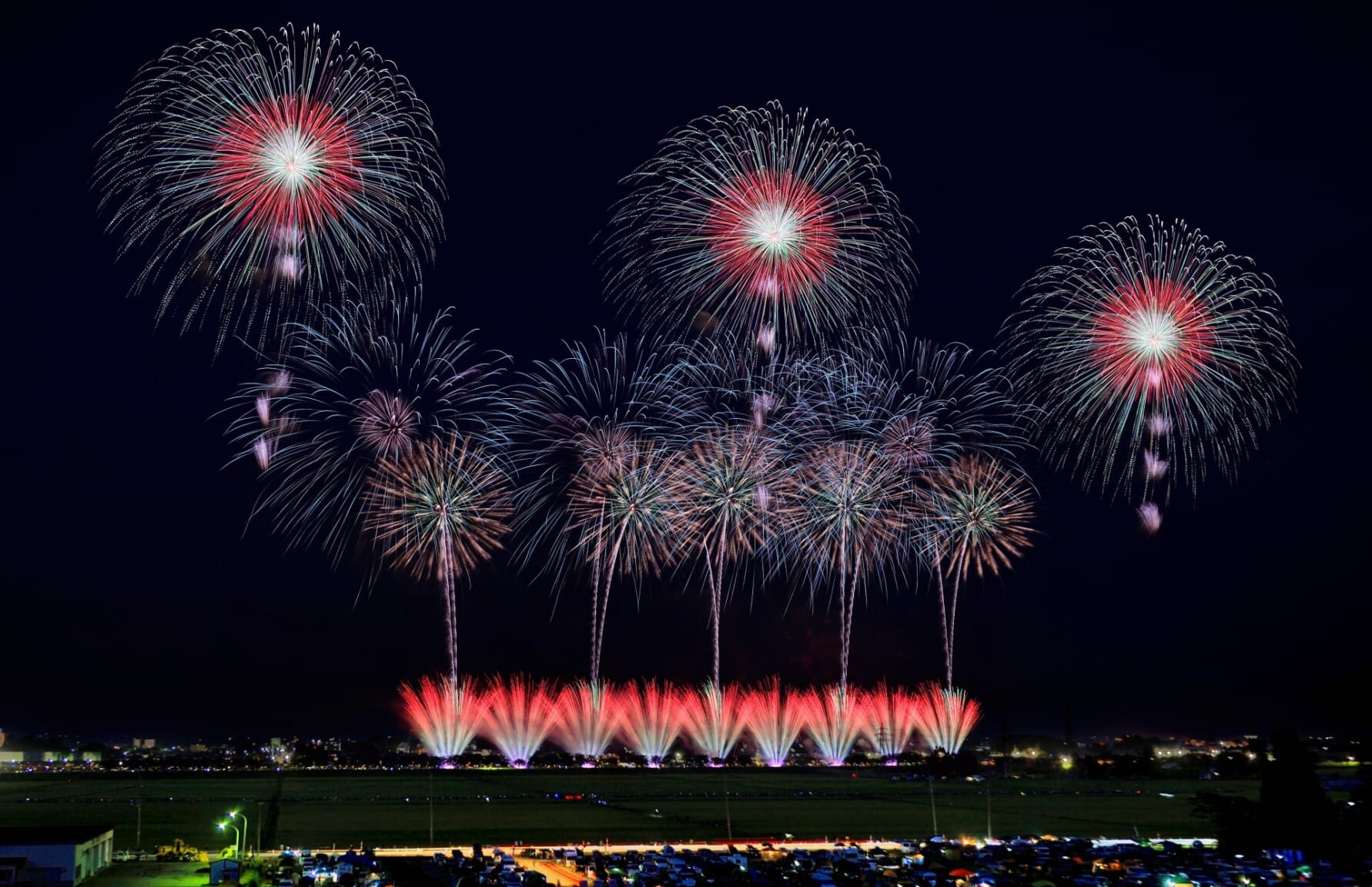 Japan's love for fireworks shines brighter than ever at the Omagari Fireworks Festival (大曲の花火), also known as The All Japan National Fireworks Competition. Held in the fourth week of August in Daisen City, on the banks of Omono River, this event is a showcase of the very best of Japan's pyrotechnic artistry as participants from all over the country compete fiercely in daylight and nighttime vibrant explosions of color and design. Over 800,000 spectators gather annually, their gasps and applause echoing as bursts of light illuminate the sky with an electrifying atmosphere that may risk threading the way around sensory overload.
▶ Omagari Fireworks Festival official website: https://www.oomagari-hanabi.com/
5. Discover the Winter Magic at Yokote Kamakura Snow Festival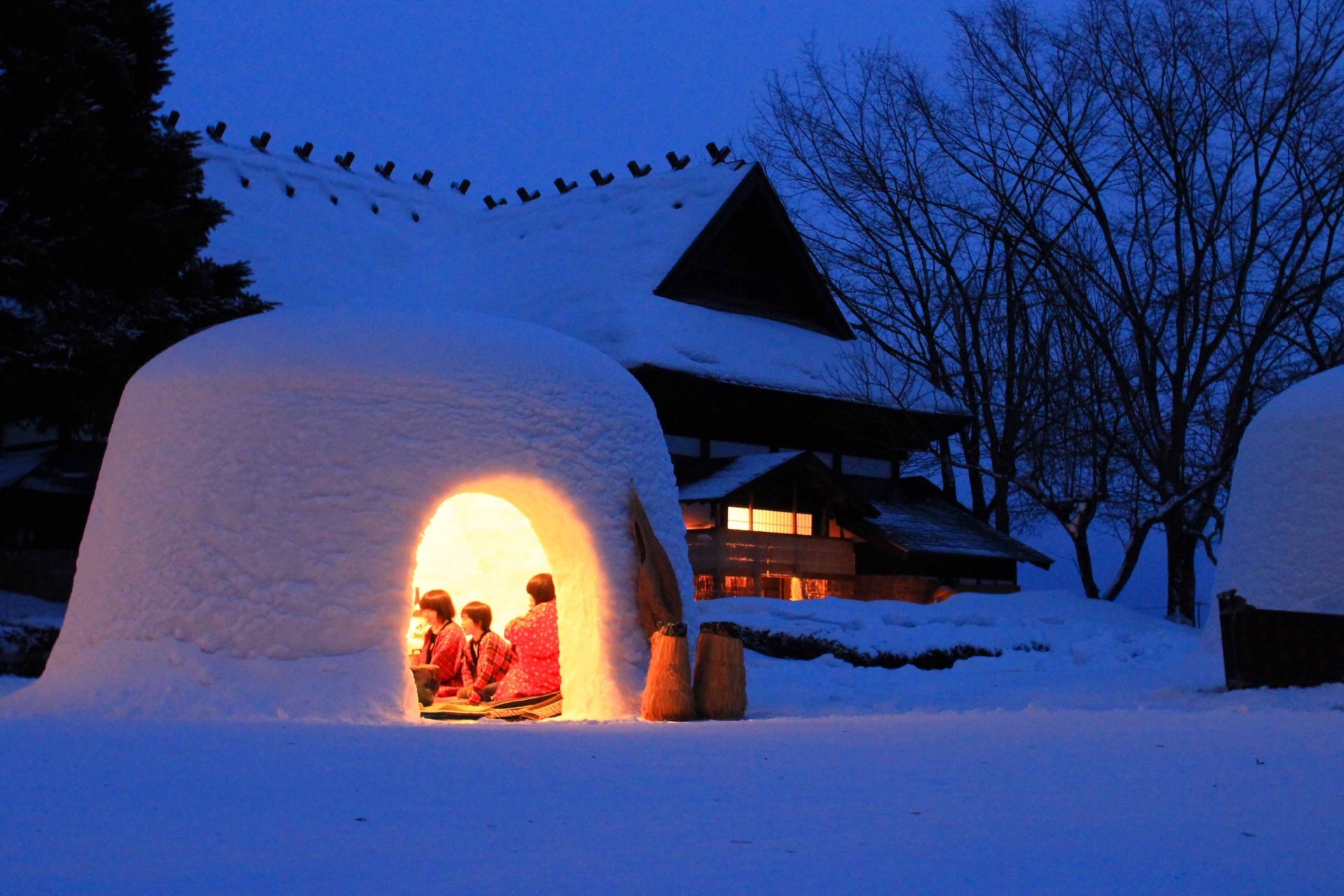 The Yokote Kamakura Snow Festival (横手の雪まつり かまくら) transforms the city of Yokote into a winter wonderland, making the best of being one of the Japanese regions where snowfalls are particularly generous. This over 450-year-old tradition sees the city dotted with Kamakura, small and cozy snow huts originally built for Sujin, the Shinto god of water. Inside each hut, an altar is set, and children and locals alike invite visitors for grilled mochi rice cakes and amazake (sweet sake). The spectacle of these huts' ethereal glow lit from inside creates an otherworldly atmosphere against the backdrop of the snowy city. A truly magical spectacle that's a celebration of community, tradition, and the charming beauty of winter in Akita.
▶ Yokote Kamakura Snow Festival official website: https://www.yokotekamakura.com/
▽More details about Yokote Kamakura Snow Festival!▽
6. Dance With Lanterns at Akita Kanto Festival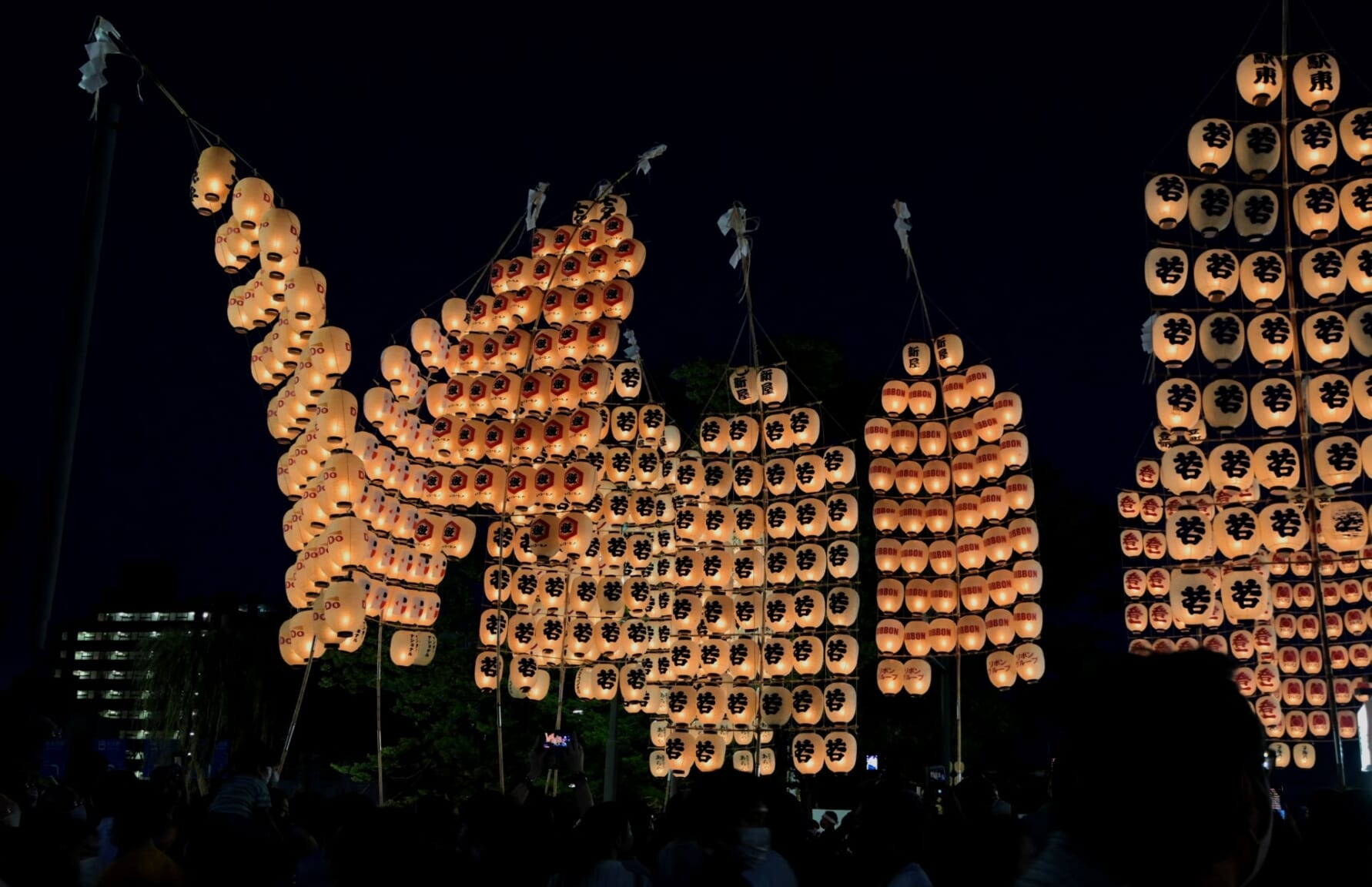 The Akita Kanto Festival (秋田竿燈まつり) is probably one of the most spectacular displays of strength and skill, with great emphasis on the latter, during a traditional Japanese festival. This festival, normally held in early August, can be traced back to the mid-18th century and it's currently one of the three most prominent festivals in the Tohoku region. Participants balance large bamboo poles bearing up to 46 lit lanterns, representing grains of rice, hoping to bring a good harvest. These lantern-lit poles, towering up to 12 meters and weighing around 50 kilograms, are hoisted with hands, shoulders, hips, or foreheads or whatever the holder sees more fitting to handle, as they parade with the rhythm of flutes and drums. A sight to behold, undoubtedly.
▶ Akita Kanto Festival official website: https://www.kantou.gr.jp/english/
7. Experience Springtime Bliss with Cherry Blossoms in Kakunodate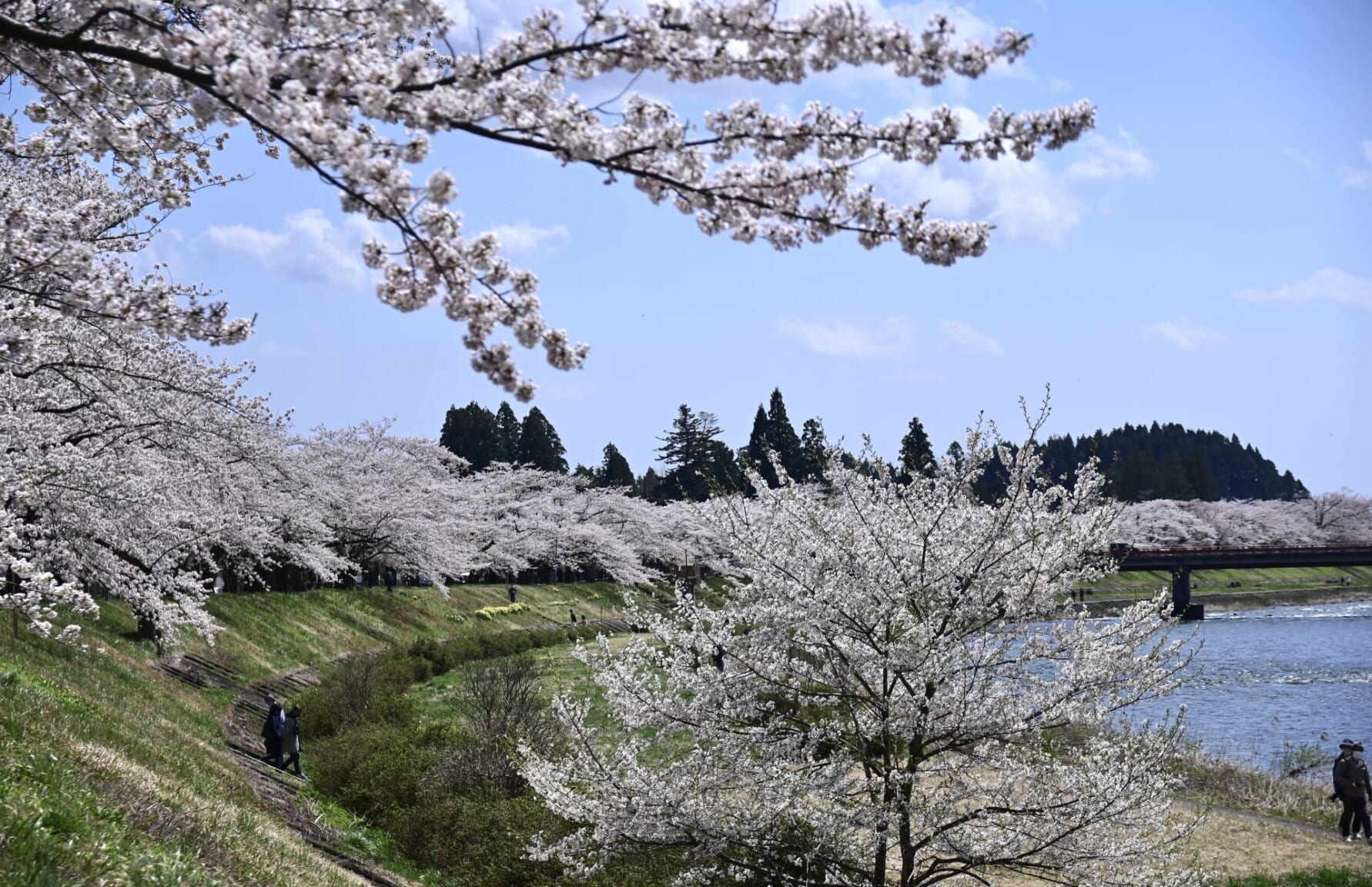 Kakunodate is renowned for its spectacular spring scenery during the Kakunodate Cherry Blossom Festival (角館桜まつり), celebrated between late April and early May. Fondly nicknamed "Little Kyoto of Tohoku", Kakunodate town adorns itself with a delicate pink veil as over 400 Somei Yoshino cherry trees bloom along the Hinokinai River for about 2km, as well as hundreds of weeping Shidarezakura trees planted in the gardens of samurai and merchant houses. The town festival had the local samurai to thank for, as they kept importing these trees from Kyoto to plant them near their district, and years of keeping up with the Joneses ended up resulting in this local cherished gem. Centuries-old black-and-white samurai houses add a historical charm to the pastel panorama that we get to enjoy every spring.
▶ Kakunodate town tourism website with information about Cherry Blossom Festival: https://tazawako-kakunodate.com/en/shops/98
8. Do a Historical Walk through Senshu Park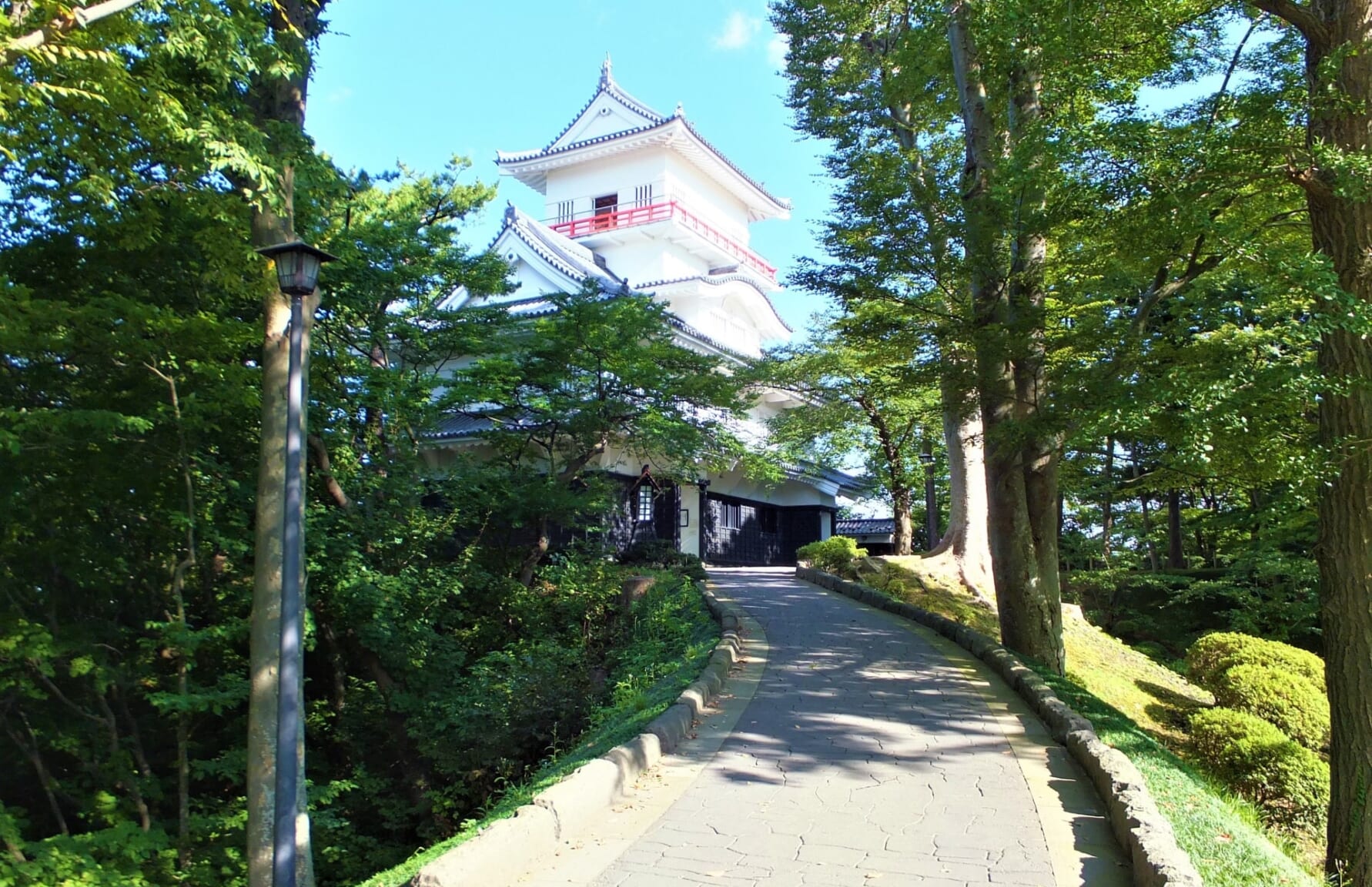 Senshu Park (千秋公園), located on the former site of Kubota Castle, provides a soothing green getaway in the heart of Akita City, blending natural beauty with historical significance. Wander through its picturesque landscape garden, filled with cherry trees, a lotus pond, and teahouses. The reconstructed Kubota Castle turret offers a glimpse into Akita's samurai past, and the park's tranquil ambiance, with meandering paths leading past charming teahouses, a lotus pond, and an array of cherry trees that bloom spectacularly in spring makes it an ideal spot for a peaceful respite. Those with keen historical and cultural interests can take advantage of the Akta City Library and the Akita Museum of Art within the park grounds.
▶ Akita City official website with information about Senshu Park: www.city.akita.lg.jp/kurashi/doro-koen/1003685/1007159/index.html?SLANG=ja&TLANG=en&XMODE=0&XPARAM=q,&XCHARSET=UTF-8&XPORG=,&XJSID=0
9. Traverse the Coastal Charms of Oga Peninsula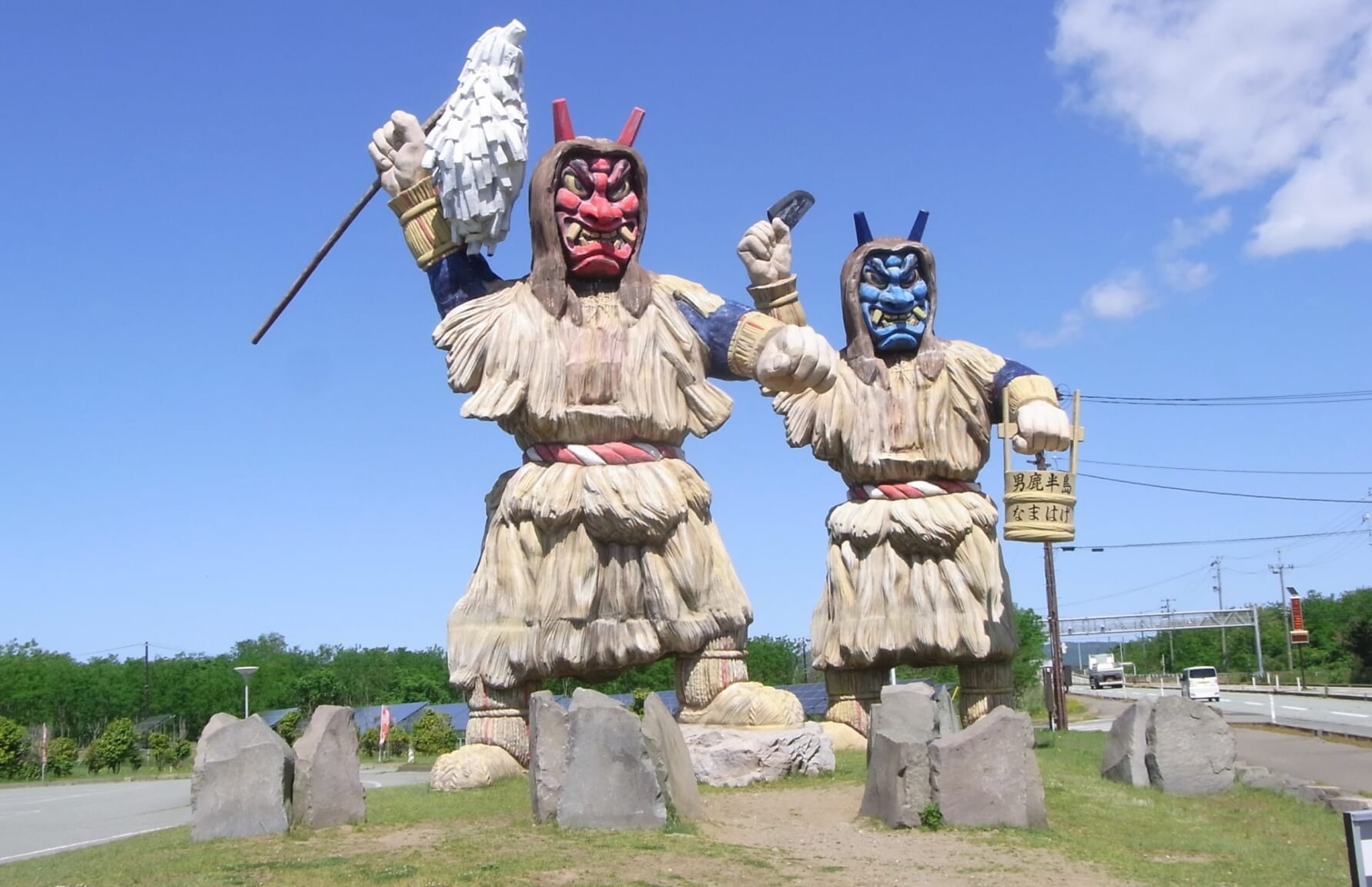 The Oga Peninsula (男鹿半島) is a treasure trove of natural wonders and rich folklore. Home to the Namahage Museum and Shinzan Shrine, it's here where the famous Namahage Festival takes place, with its iconic demon-like deities known to scare children into good behavior. During the festival, performers don a demon mask and dress in straw going around the houses to scare off evil spirits. Besides learning about local cultural quirks, don't miss the dramatic cliffs of the peninsula's coastline, particularly at sunset when they are bathed in an array of warm hues reflecting upon the undulating waves.
▶ Oga City Tourism official website: https://oganavi.com/en/
10. Have a Taste of Akita's Regional Foods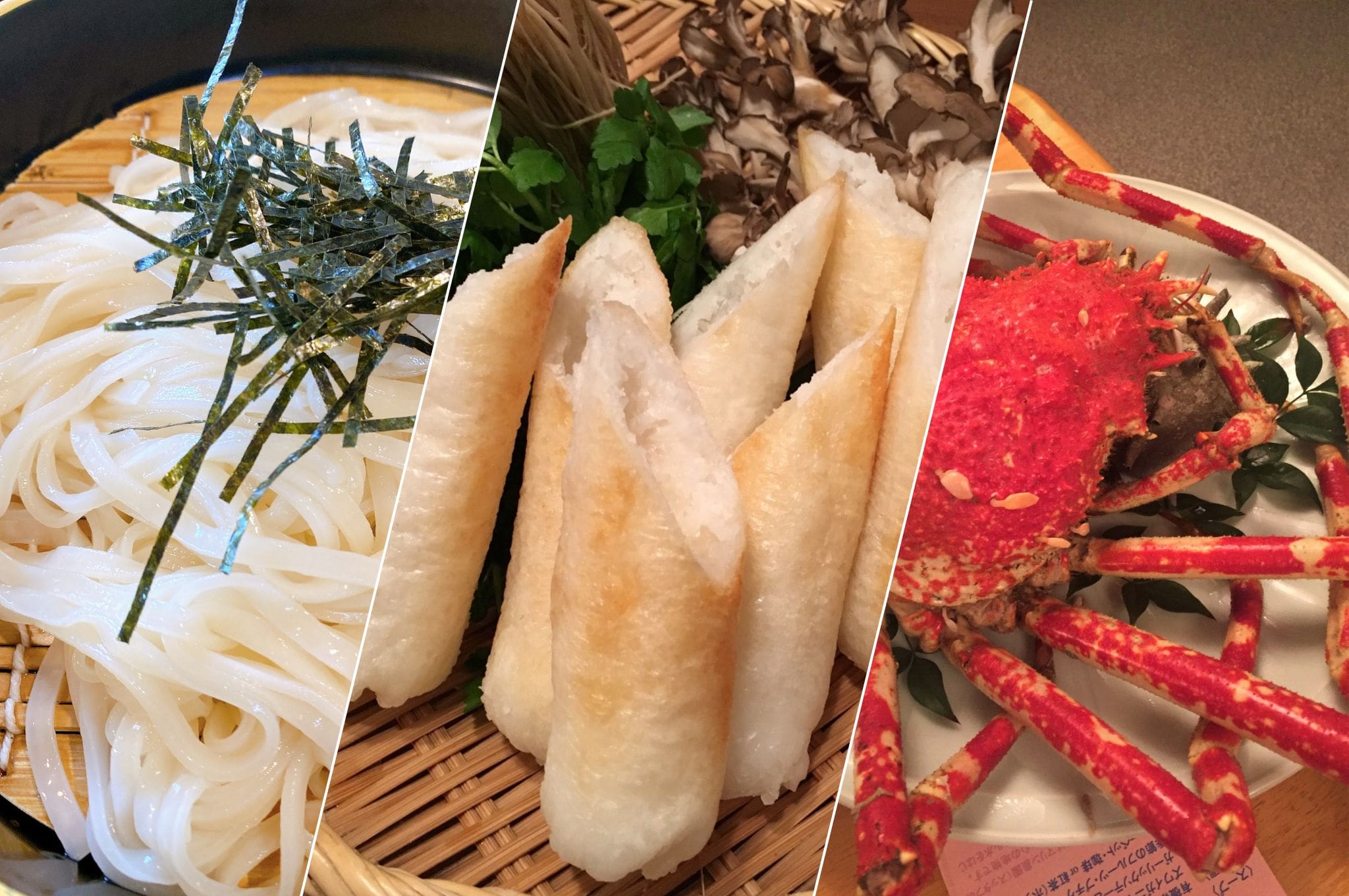 Akita's regional cuisine is a delightful journey of taste. Inaniwa Udon (稲庭うどん), one of Japan's three great udon noodles, impresses with its thin, smooth texture that's the pride of Akita's food artisans. Kiritanpo (きりたんぽ), a skewer of pounded rice grilled and often served in a hot pot, is another must-try delicacy. Not to mention the local seafood with flavors enhanced by the cold sea waters, like the fresh-caught crabs. Pair them with locally brewed sake, renowned for its purity, for an authentic Akita culinary experience. Trust us, your tastebuds will thank you!
---
▽Here are the attractions you should experience across Japan with this Japan Bucket List!▽
▽Check more things to do in Tohoku Region!▽
▶︎10 Best Things to Do in Aomori
▶︎10 Best Things to Do in Iwate
▶︎11 Best Things to Do in Miyagi
▶︎10 Best Things to Do in Yamagata
▶︎10 Best Things to Do in Fukushima
From embracing natural beauty to celebrating vibrant festivals, immersing in hot spring culture to indulging in local culinary delights, Akita Prefecture brims with experiences that touch your heart and create lasting memories. Visit Akita, and let its diverse charm captivate you, enriching your Japanese journey with unique stories to tell.
▽Subscribe to our free news magazine!▽

For more information about traveling in Japan, check these articles below, too!
▽Related Articles▽
▼Editor's Picks▼
---